The OnePlus 8 Pro: OnePlus' most expensive, most feature rich and complete flagship phone to date. A phone that was apparently so good that OnePlus didn't bother making a OnePlus 8T Pro. Well, I have been using this phone on and off as my daily driver since the day it launched and I have a lot to share with you. Let's talk about the OnePlus 8 Pro in 2021.
Design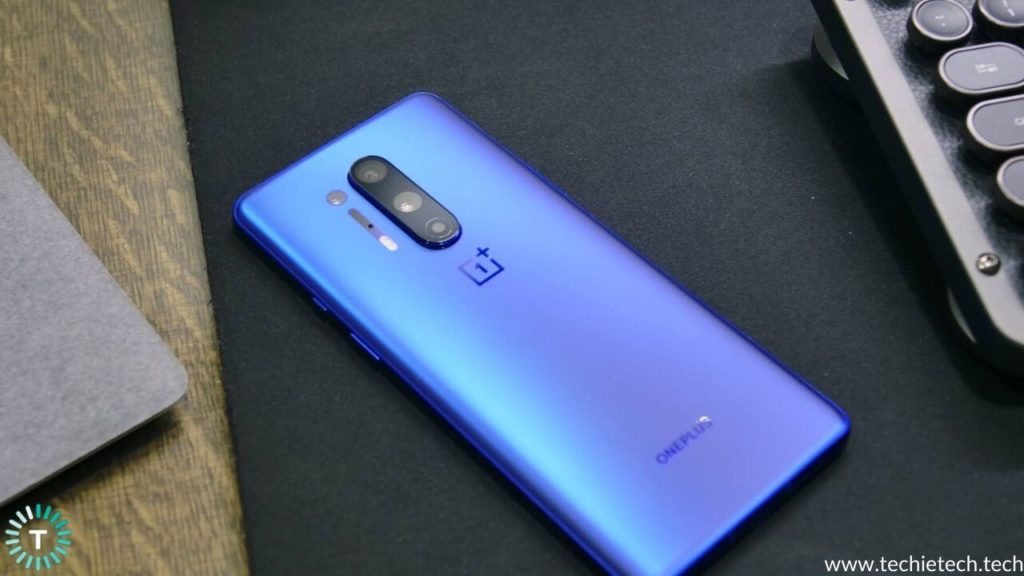 The most balanced thing about the OnePlus 8 Pro is it's design. It screams premium and yet, does not stand out as much as other flagships. The Ultramarine Blue version that I have here has a soft Satin texture on the back glass and it feels amazing. Definitely one of the best finishes on any smartphone when it comes to looks and hiding fingerprints. There is a large camera bump in the middle which, again, is in line with every other competing flagship phone. We also have a Mute Slider here, a small thing that proves very useful in day to day usage. The Power and Volume Buttons are still as clicky and tactile as day 1. 
The thing with the OnePlus 8 Pro is that even though it uses all the right materials and has a comfortable weight and size, it is still the most slippery phone I have used till date. Maybe it's the thin metal edges which don't let you get a decent grip or maybe it's the sharply curved glass panel, but whatever it is, I just cannot imagine using this phone caseless. In fact, I got OnePlus' own rough textured Sandstone case and that has worked well for me. 
Also read: Best Accessories for OnePlus 8 Pro
Display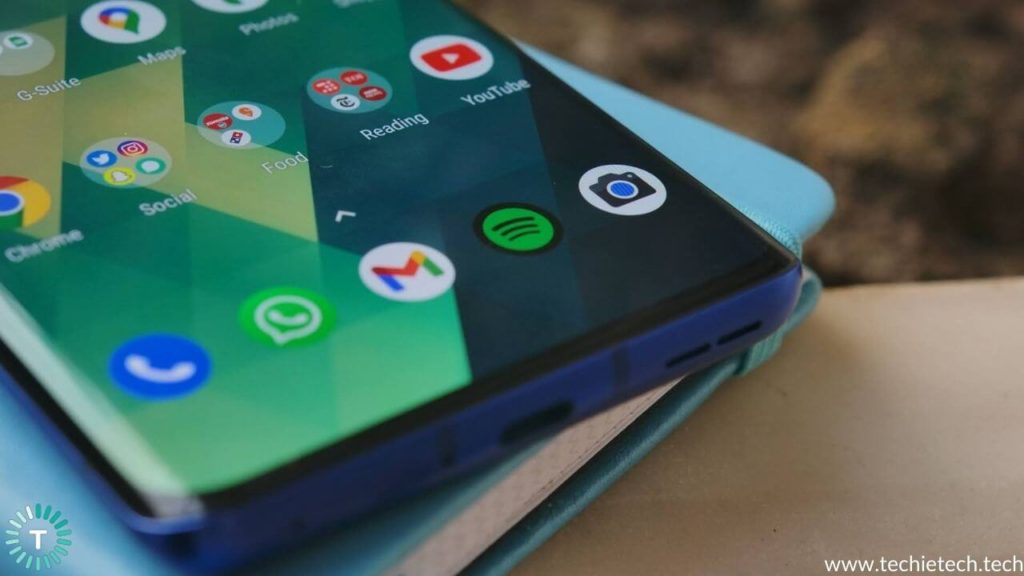 Flip over to the display and you get a beautiful 120 Hz display with a 1440p resolution. As is the theme with this phone, this is the best display ever in a OnePlus smartphone in terms of saturation, colour reproduction and just the sharpness of all details. However, I have two complaints. One, the curve on the side is way too aggressive which leads to a lot of accidental touches and lots of glare. If you hate curved displays, this is basically as bad as it can get. 
Secondly, as I covered before, there have been a number of widespread issues with the OnePlus 8 Pro's display panel, from hole punch banding to black crush. They are still here. I still notice them from time to time. I have basically learnt to live with it and frankly, it has become a non issue for me over time. I still get a lot of questions asking if the latest software update has solved it or the newly manufactured batches have this problem too. While I don't know about the recently manufactured phones, my phone is running on the latest OxygenOS 11 and all the issues are still there. Now, of course, I wish these issues were not there in the first place or they were somehow fixed but the fact is, they do not ruin my usage experience with this phone.
Software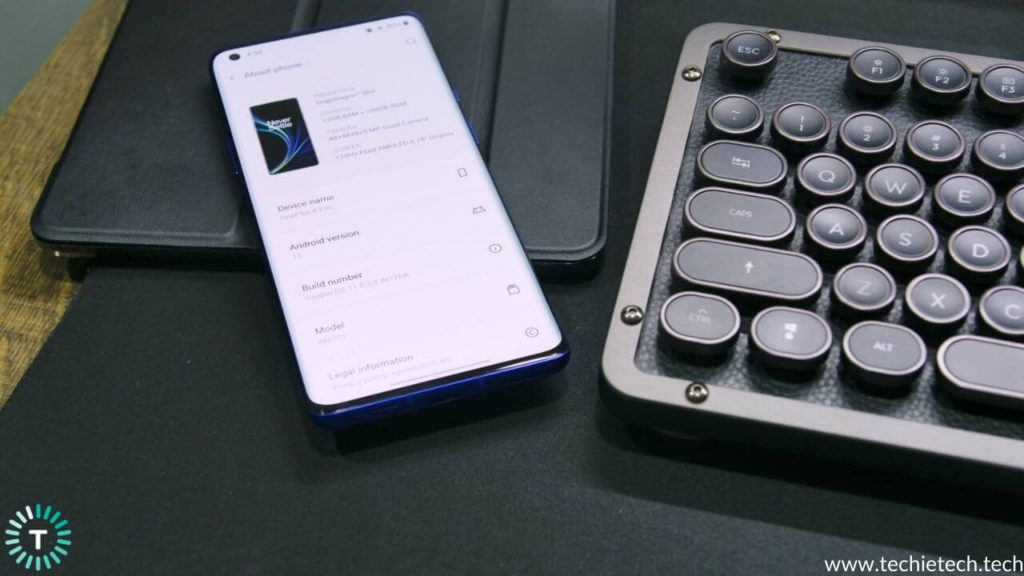 Let's talk about the software and performance now. OxygenOS 11 has been a mixed bag for me. It added a ton of useful features like the Always On Display but at the same time, they changed the entire design language of the UI. Oxygen OS 10 looked a lot like Stock Vanilla Android. Oxygen OS 11 looks a bit like Samsung's OneUI. It is still extremely fast and free of any bloatware, but I just preferred the stock android look and feel of Oxygen OS 10 over what we have now. Regardless, Oxygen OS is still my Android Skin of choice because of its fluidity, customizability options and just the general lack of ads and bloatware. 
Performance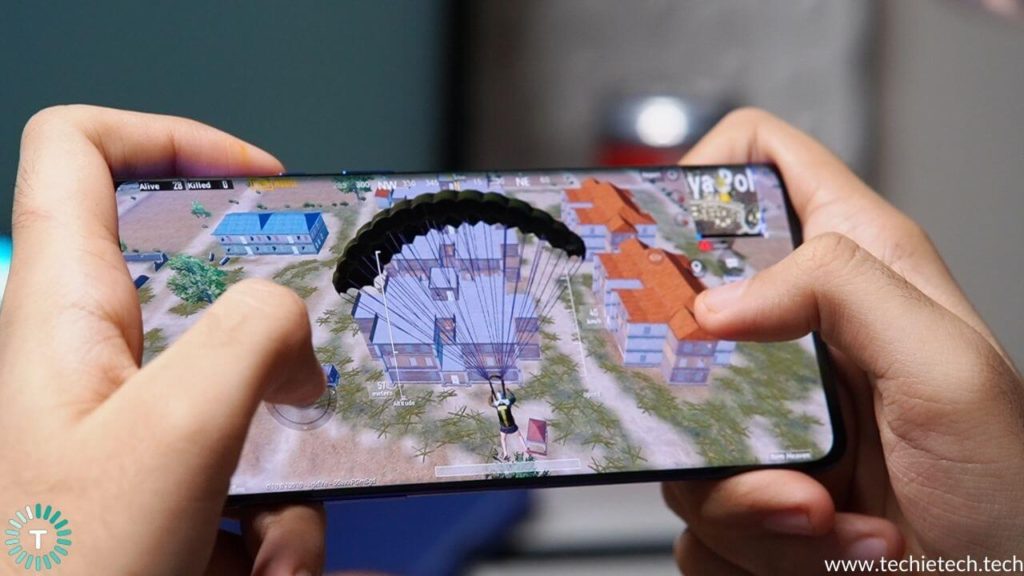 A quick word on performance, it is blazing fast. Seriously, this phone is as fast as the day I got it. I have used it in a variety of scenarios, be it social media, texting or power hungry stuff like navigation or gaming, the OnePlus 8 Pro takes it all like a champ. In fact, I will go as far as saying that this is the best performing Android phone I have used till date. I have confidence that the OnePlus 8 Pro will easily stay smooth for another 2-3 years. 
Software Updates
Talking of the next 2-3 years, let's talk software updates. OnePlus is messing up here. See, just like the OnePlus 8 Pro is OnePlus' most expensive and flagship phone in 2020, the OnePlus 7 Pro (review) was the flagship previous year. The OnePlus 8 Pro got the Android 11 Update back in October. The OnePlus 7 Pro is still waiting with no confirmed release date in January. Now, think what would happen to the OnePlus 8 Pro when the OnePlus 9 is released in a couple of months. I hope OnePlus pays more attention to this and improves their software update delivery for previous models. 
Cameras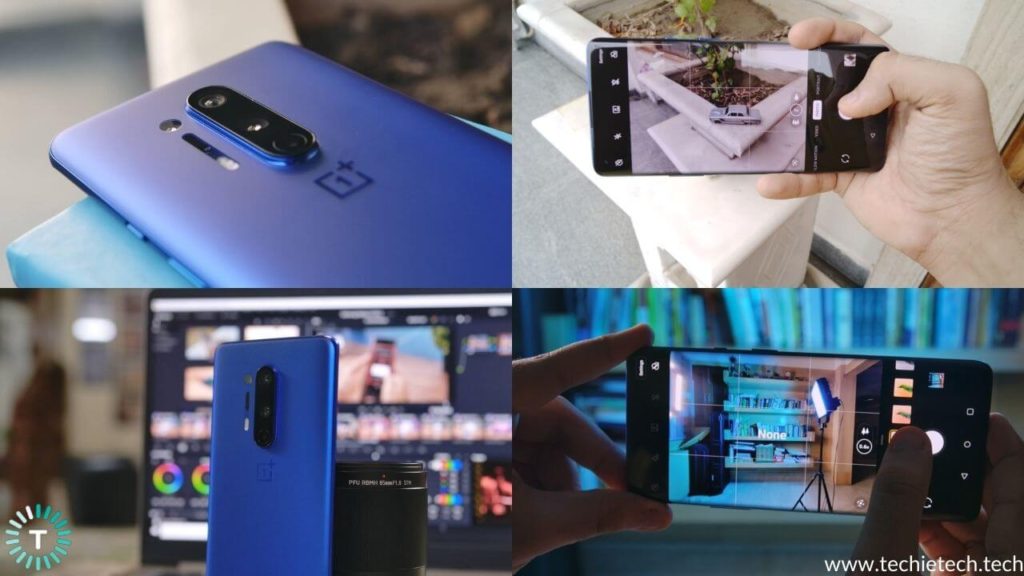 Let's talk about the cameras now. If you want a full, in-depth analysis of the camera system, you can check out our detailed review of the OnePlus 8 Pro.
Right now, let me tell you briefly about my personal usage experience as a camera novice who just likes to point and shoot. This camera is excellent. Photos that I clicked from the OnePlus 8 Pro looked stunning and even though Apple and Samsung flagships have better cameras, I never felt that the OnePlus 8 Pro in itself was lacking in this department.
I did use GCam for a bit but switched over to the stock App because it provided a more stable and bug-free experience. The OnePlus 8 Pro is undoubtedly the best camera phone from OnePlus and unless you want the ultimate best quality camera in your phone, I think the OnePlus 8 Pro's camera should more than suffice for your usage.
Battery Life & Warp Charging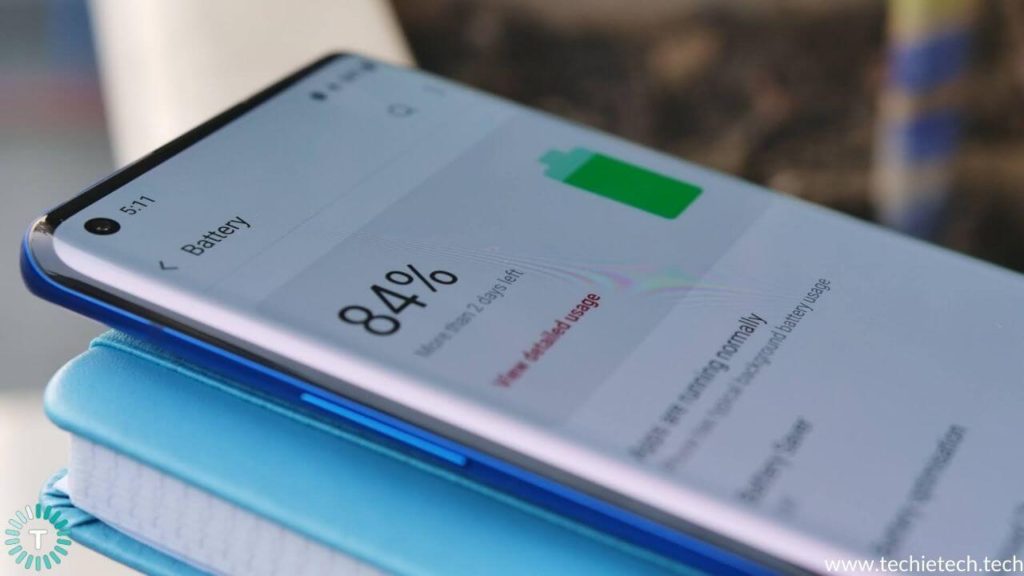 What might not suffice though, is the battery life. When I first started using the OnePlus 8 Pro, I easily got 6 hours of SoT which translated to roughly 1 and a half day's usage for me. Now, I get around 4.5-5 hours of SoT which means that the phone comfortably lasts a day but not beyond that.
It hasn't been a problem since I've been staying home and Warp charge 30T, OnePlus' charging tech, is super fast anyway but I wish there was better battery life in a phone this large. The OnePlus 8 Pro is also the only OnePlus phone to support wireless charging so keep that in mind if you use that feature. 
Call Quality
Before we conclude, let's talk a bit about the phone call experience. It has mostly been great apart from one problem. Now, I don't know if this is just me, but my OnePlus 8 Pro sometimes just fails to switch between VoLTE and Voice over WiFi. I have to turn the Airplane Mode on and off to get it to switch. It is not a dealbreaker, but still pretty annoying. 
Conclusion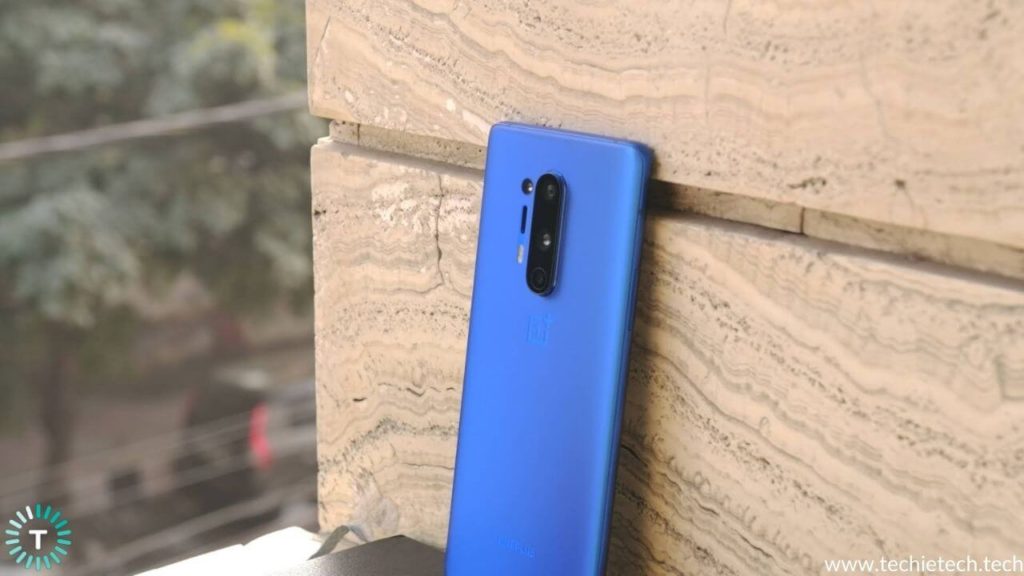 Now, to conclude, should you buy the OnePlus 8 Pro in 2021? Well, yes but maybe wait. See, the OnePlus 8 Pro is an excellent phone. If I had to pick an Android phone from 2020 to use for 2-3 years, I would definitely pick the OnePlus 8 Pro. So why am I asking you to wait? Simply because the OnePlus 9 is upon us which means that you might be able to get an even better phone soon. If you end up not liking the OnePlus 9, you can get the same OnePlus 8 Pro for cheaper as the prices are slashed after new launches. Yes, yes, you're welcome for all this wisdom. 
Check Price on Amazon:
Amazon (US): https://amzn.to/3eHAqeN 
Amazon (India): https://amzn.to/32jle3G 
Amazon (UK): https://amzn.to/3og6gmd