The very first teardown video of Apple's beefiest smartphone, iPhone 14 Pro Max, is here and we can't wait to deep dive into the details. A reviewing YouTube channel, PBK reviews, has shared a teardown video of iPhone 14 Pro Max that shows nominal internal redesigning. You'll be amazed to see how Apple has cleverly engineered the Dynamic Island feature inside the 2022 flagship. 
Well, let's not wait further and give you a quick recap of the important findings. 
Teardown Video of iPhone 14 Pro Max shines lights on an improved thermal system, slightly smaller battery, and a closer look at the new Dynamic Island
iPhone 14 Pro Max has a smaller battery than iPhone 13 Pro Max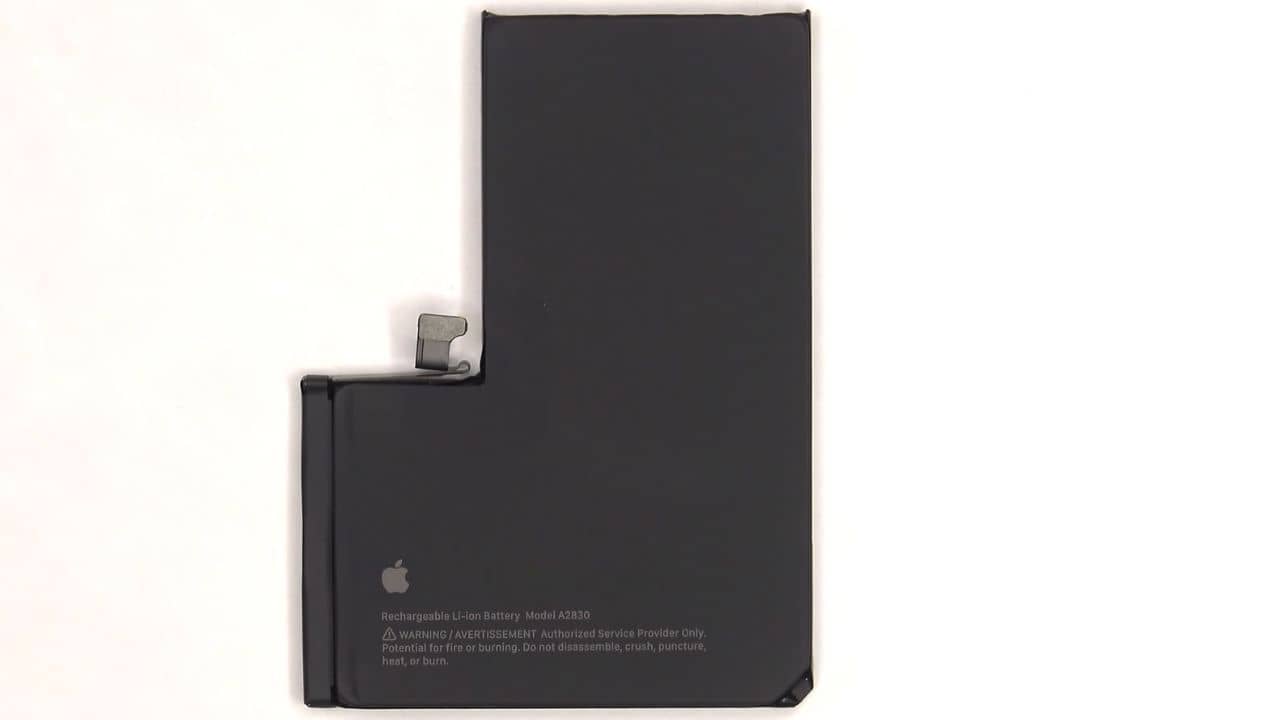 As shown in the iPhone 14 Pro Max teardown video, getting inside was easy using the right tools in place. As soon as you open the back panel of the iPhone 14 Pro Max, you'll be greeted with an L-shaped 4323mAh battery, which is slightly smaller in comparison to the 4352mAh battery on the iPhone 13 Pro Max. Even though the exact specifications were not published by Apple, we dug deep into Apple's updated filing to come out with approx. battery capacity even before the iPhone 14 Pro Max teardown video. 
You'd be amazed to know that Tom'sGuide real-life usage test reveals that the iPhone 14 Pro Max lasts two hours more than the iPhone 13 Pro Max, despite having a smaller battery. We are yet to confirm by testing it ourselves. If we do, you'll get a separate article for the same. Therefore, we make sure you revisit us by bookmarking our blog and subscribing to our YouTube channel. 
Also read: Best Chargers for iPhone 14 Pro and 14 Pro Max
iPhone 14 Pro Max has an improved thermal system
As you know both the Pro models of the iPhone 14 series pack Apple's in-house A16 Bionic chip for better endurance and performance. We noticed that the motherboard features a metal plate as well as Graphite pads. That's not all, we saw Graphite film under the display, followed by another Graphite padding on the motherboard covering, and another covering under the motherboard and the body of the iPhone. What we are trying to indicate here is that the tech giant has made significant thermal improvements this time around. And the measures taken by Apple would be handy in transferring heat more effectively to
prevent overheating of the iPhone, and thermal throttling when it is running at its maximum potential.
Don't miss: Should you buy an iPhone 14 Pro
Extra space gave birth to Dynamic Island on iPhone 14 Pro models
Now that you know Apple has come up with an innovative concept of Dynamic Island which uses the pill-shaped cutout to help you interact with your iPhone more excitingly. This has become one of the major highlights of the iPhone 14 Pro and iPhone 14 Pro Max. But, the question is, how does it manage to pull off such a thing, right? The redesigned area as seen in the iPhone 14 Pro Max teardown video shows the TrueDepth camera including Face ID sensors and a front-facing sensor. You might wonder what's new, it was there in its predecessor too. However, the proximity sensor which used to be in the line of FaceID and the front-facing camera has been shifted beneath the display allowing Apple to experiment with Dynamic Island using the extra space. 
Also read: 10 Best Screen Protectors to Shield your iPhone 14 Pro's display
iPhone 14 Pro Max houses larger camera sensors for obvious reasons 
Since we are talking about camera sensors, the iPhone 14 Pro Max teardown also shows the rear camera. As you know the tech giant upgraded the cameras from 12 MP to 48 MP, exclusively for 'Pro' models, we could see a physically larger camera sensor in the teardown video of the iPhone 14 Pro Max. It surely helps you
take better photos and videos using your iPhone camera. Stay tuned for our detailed review. 
Also read: Best Cases for iPhone 14 Pro Max
iPhone 14 Pro Max teardown also confirms the lack of physical SIM support on US retail units
Apple is shipping iPhone 14 series with dual e-SIM support in the United States, therefore, we didn't see any SIM card tray in iPhone 14 Pro Max teardown video. Moreover, we saw the large satellite connectivity module that gives access to Apple's Emergency SOS feature in the case of a car crash. We'll have to wait for a teardown of the iPhone units available to the rest of the world to see how Apple managed to fit the SIM tray in them.
That's it, we have reached the end of this piece. If you're planning to check out the complete iPhone 14 Pro Max teardown, we have embedded the video below, make sure to check it out. Also, make sure to drop your comments if you think we missed anything else.