Smart devices have made our homes smarter and lives easier. Right from smart bulbs and plugs to coffee makers and thermostats, you can find a smarter version of every device and build the smart home of your dreams. That said, things aren't that easy when you set up an integrated, future-proof smart home. Some devices work with multiple platforms while others just don't. Well, these things won't matter now. Connectivity Standard Alliance has launched Matter, a new interoperability standard with the potential to shake up the smart devices and IoT (Internet of Things) industry. This protocol aims at making smart devices that seamlessly work with each other, across all platforms and ecosystems. In short, you don't have to look for Amazon Alexa, Google Assistant, or Apple HomeKit badges while picking up smart home devices. 
A Matter-compatible smart device will have the Matter logo. When you're planning to buy a Matter-enabled device, make sure to look out for the below logo.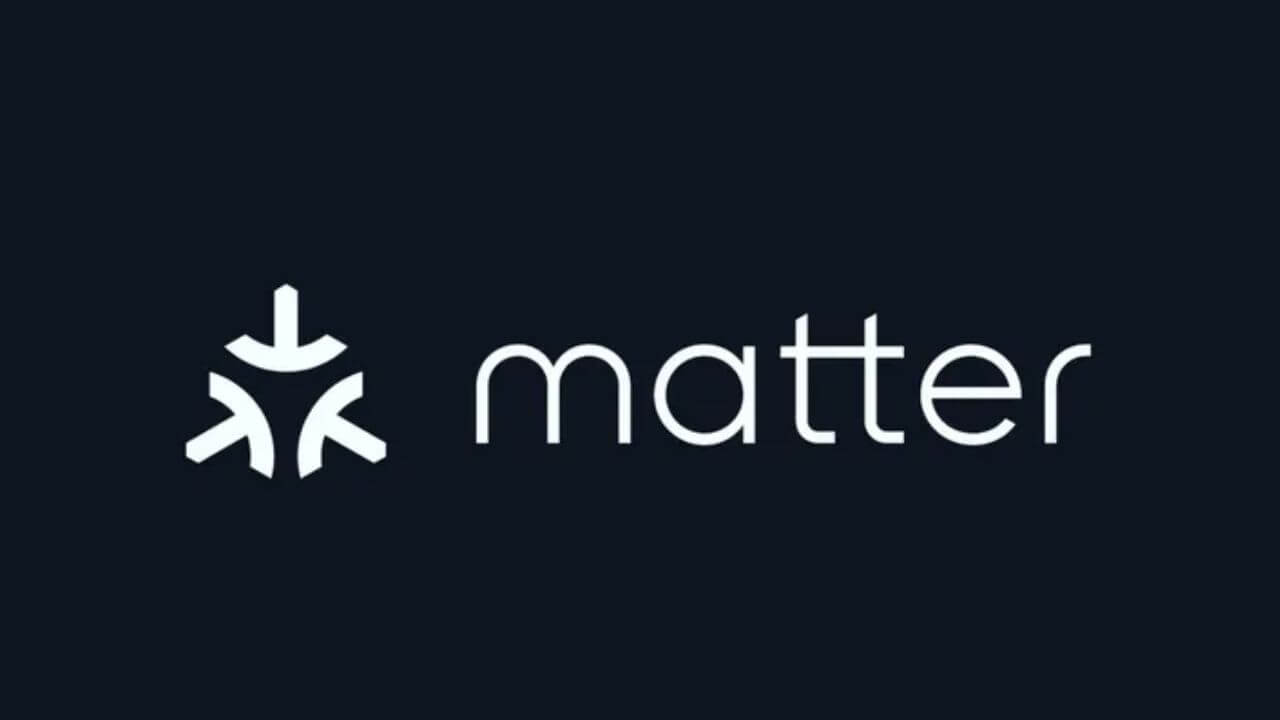 As of now few smart home devices are Matter-ready and several others are already on their way. We'll see many Matter-enabled smart devices in late 2022 and early 2023. In this article, we've mentioned all the Matter-supported smart home devices that we'll be seeing in the coming few months.
Here's everything that matters about Matter!
What is Matter?
Matter is a new smart home interoperability protocol for how your devices should talk to each other. It is launched by Connectivity Standard Alliance (CSA) and aims at making smart home devices more reliable, secure, and easy to use. It ensures different smart devices and ecosystems interoperate with each other nicely. Therefore, you can buy any smart device and choose your preferred voice assistant or ecosystem to control it. For example, if you've got a Matter-enabled smart light, you can set it up with Amazon Alexa, Apple Home, or Google Home, without having to look for compatibility badges. In short, you don't have to pick the platform while adding smart devices to your home. 
It's worth knowing that Matter isn't a new protocol. Rather, it runs on two existing protocols- Wi-Fi or Ethernet for higher bandwidth devices like streaming players and Thread for lower bandwidth & low power devices like smart bulbs. The key feature of Matter is that it doesn't rely only on internet connectivity. It means your smart home devices don't necessarily require an internet connection to work (as a standalone device or together with other devices). Rather, all your smart devices run locally in your home.
That said, you always have an option for out-of-the-home control and cloud services integration.
Also Read: Best Smart Home Device upgrades you need
What do you need to use Matter?
To use Matter, you'll need a Matter-supported device, and the Matter controller will do the magic. Before we go any further, let's get to know what a Matter controller is and how it works.
A Matter controller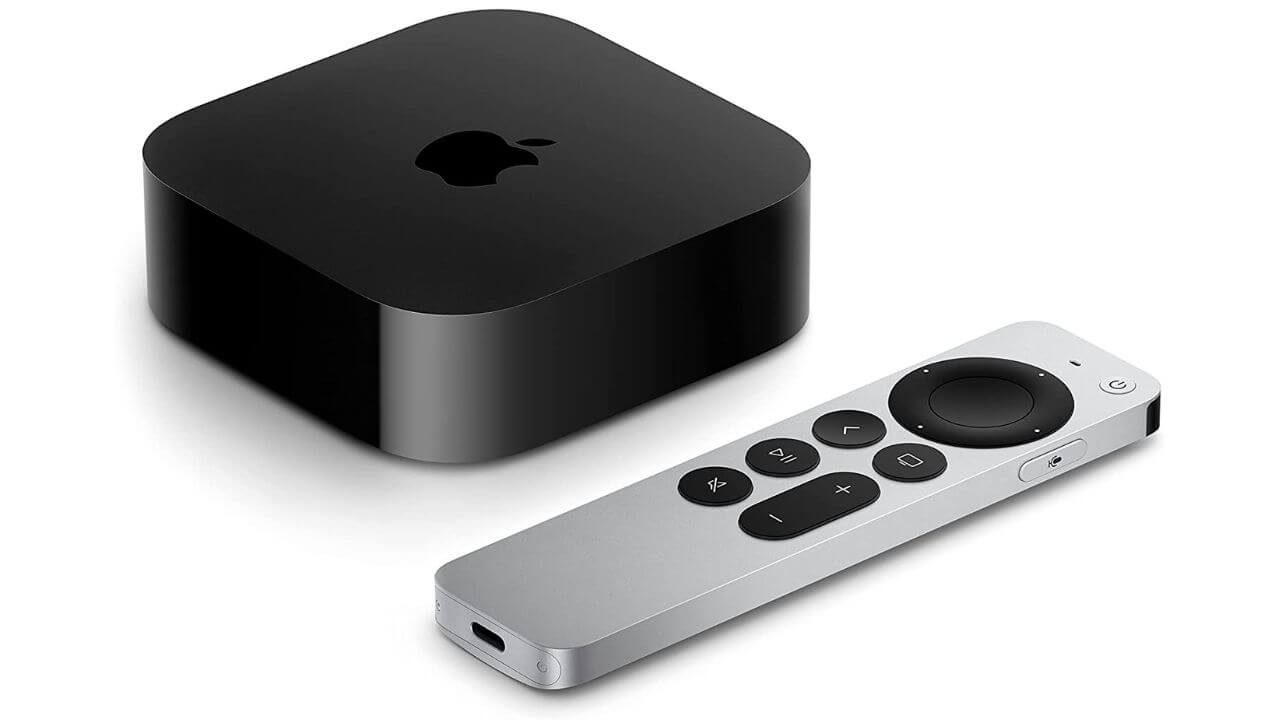 First, it's worth knowing that a Matter-compatible device and a Matter controller aren't the same. A Matter-enabled device can work across different platforms and ecosystems. Whereas, a Matter controller is a device that lets you add and control Matter-compatible devices in your smart home. Unlike a hub or bridge, a Matter controller isn't brand specific. Also, many devices can be used as a Matter controller, including smart speakers, apps, voice assistants, or hubs with apps. The prime role of a Matter controller is to manage control, communications, automation, and remote access. Therefore, that device is always in your home, connected to your home network, and always powered on. 
Moving on, Matter controllers are built into the latest versions of Android and Apple operating systems.
Additionally, all the major smart speakers and devices from leading brands Like Apple HomePod Mini, Apple TV 4K, Google Nest & Amazon Alexa speakers and displays, and Samsung SmartThings hubs will act as Matter controllers. 
A Thread border router
A Matter controller works for your Wi-Fi and Ethernet devices. Now, if you have a Thread device, you would need a Thread border router that can communicate with the Matter controller. It will allow you to connect to devices that are built on Thread, throughout your home. The whole purpose of a Thread border router is to connect a Thread network to another IP-based network, such as your home WiFi.  
Without getting into any technical jargon, here's what you need to know. Just like Wi-Fi devices need an internet router to communicate with a wide network, a Thread device needs a Thread border router to talk to the internet. A Thread border router or a Thread hub sits on the border of the Thread network and routes communication from Thread devices to Wi-Fi devices. 
Also Read: Best Wireless Surround Sound Systems
Which smart home ecosystems will support Matter? 
Interestingly, all four major smart home platforms- Amazon Alexa, Apple Home, Google Home, & Samsung SmartThings support Matter. 
Amazon said that a total of 17 Echo devices would become Matter controllers via over-the-air firmware update in late 2022. Additionally, it will bring Matter support to its smart bulbs, smart lights, and smart switches. Moving on, Amazon will update its Alexa app (Android) to support Matter in 2022. For 2023, we'll see the Matter-compatible iOS app, Echo devices, and mesh routers. 
Google Home is also updating all its Next speakers and displays as Matter controllers. In addition, the newer offerings with built-in Thread like Nest Hub 2nd gen, Nest Hub Max,
Nest Wi-Fi, and more will soon act as border routers. 
Apple HomePod, HomePod Mini, and Apple TV 4K (2021 & 2022) are already Matter controllers. Also, all of its operating systems, including iOS, iPadOS, watchOS, macOS, tvOS, and HomePod software are now Matter certified.
Samsung SmartThings v2 & v3 hubs have been updated to work as Matter controllers. The Korean-tech giant also says that its Galaxy smartphones and tablets, newer TVs and monitors, and its Family Hub refrigerators lineup will be soon updated to support Matter-over-Wi-Fi. 
It means you can use any of their smart speakers, apps, hubs, and voice assistants as Matter controllers and manage your smart devices. Matter offers a Multi-Admin feature that lets you connect your smart devices to multiple apps and ecosystems. It gives you the freedom to choose your favorite brands & smart devices and the ecosystem they will work with. For example, you can control Google Nest Thermostats with Apple HomePod mini or you connect and control your bedroom lights with Amazon Alexa as well as Apple Home. 
Also Read: Best Smart Coffee Makers
Does Matter have an app for controlling smart home devices?
No, Matter doesn't have its own app. It's basically a language that the smart devices speak with each other. Matter enables automation to run across devices from different ecosystems that weren't previously possible. For example, you can tell your smart lights to turn OFF when you lock your front door. You'll need to use an app that can manage that language and control your devices. It's worth knowing that some companies have already announced that their apps will act as Matter controllers. The list currently includes the Aqara app, the TP-Link Tapo app, and the Wiser app. We can expect more options in the coming months. 
Also Read: Our Top Picks on the Best Smart Speakers
Types of smart home devices supported in Matter 
It's worth knowing that right now, there are no Matter products on the shelves as of publishing this. Most brands that announced the support for Matter-compatible smart home devices have said they will start shipping products in Q1 of 2023. The Matter-supported devices will have the Matter logo. Also, some manufacturers are planning to add Matter support to their existing devices via OTA (over-the-air) firmware updates. 
The first set of smart home devices supported in Matter is:
Door locks

Light bulbs and Light switches

Plugs & outlets

Blinds & shades

Bridges

Motion and contact sensors 

Thermostats and other HVAC controllers

TVs and streaming video players 
According to CSA, the following device categories will be added in a future update:
Home security cameras

Robot vacuums

Home appliances

Modems and Routers

Garage door sensors

Smoke and CO detectors

Energy Management 

Air purifiers and indoor air quality monitors

Ambient motion and presence sensing
Also Read: Our recommendations on the best Apple HomeKit devices
The list of Matter smart home devices
Coming to the list of Matter-enabled smart home devices, some products are ready to work with Matter while some are in the beta testing phase. Also, many manufacturers have announced a list of smart home devices that will soon support Matter in the future. Let's have a look at the smart home devices that support Matter or will do so in the coming months. 
List of Matter-ready devices
Matter-ready Controllers
Smart home devices that will be Matter-ready in later 2022 
Matter Controllers
Bridges 
 

Aqara Hub M2

(will bridge over 40 existing Aqara devices)

Schneider Electric Wiser Gateway (will bridge over 200 existing Wiser Zigbee devices)
Sensors 
Smart Lights and Plugs
Smart Home Devices that would work with Matter by Q1 2023
Matter Controllers
Aqara app

Wiser app

Tuya Smart life app
Matter-compatible apps
Eve app for iOS & Android

Samsung SmartThings app iOS
Matter Bridges
Sensors 
Aqara Motion and Light Sensor P2 

Aqara Door and Window Sensor P2 
Lighting and Plugs 
Nanoleaf Matter Essentials Light Strip

Nanoleaf Matter Essentials GU10 light bulb 

Nanoleaf Matter Essentials A19 light bulb 

Schneider Electric Smart Plug 
Wi-Fi Routers
Eero 5

Eero PoE 6

Google Nest Wifi

Comcast xFi Gateway
Also Read: Best Alexa-compatible devices for your smart home
Smart Home Devices that are expected to work with Matter in 2023
Matter Controllers 
Google Nest WiFi Router

Aqara Hub M3 

Samsung Galaxy devices 

Google Home (original smart speaker)

Google Home Mini
Apps 
TP-Link Tapo app

Google Home app iOS & Android
Bridges 
Sensors 
Lighting & Plugs 
Home Appliances
 Other smart home devices
Also Read: Best Google Home compatible devices you must own
Do you need a hub or bridge to run Matter devices?
No, Matter doesn't require any hub or bridge to work. Instead, Matter-supported devices can communicate with each other via Wi-Fi or Thread, which are then managed by a Matter controller. It's worth knowing that Thread devices do need a Thread border router to talk to a Matter controller. A Thread border router can be anything, from a smart light or smart speaker to a Television or fridge. Also, the upcoming Wi-Fi routers will have Thread border routers that will take care of everything. Moreover, the existing devices from Eero, Apple, Google, and Samsung have Thread border routers that support Matter. 
How can you add a Matter-compatible device to your smart home?
Fortunately, adding a Matter smart home-compatible device is pretty straightforward. No matter *pun intended* which device you're adding or which platform you're linking it to, the process remains simple. The steps are quite similar to how we add a smart home device to the Apple Home platform. Matter uses Bluetooth Low Energy and numeric & QR codes to add a smart device to your network. 
You first need to open the device maker's app or the platform app (like Alexa, HomeKit, etc) on your smartphone. Then, you must scan the code or enter the numeric code written on the device, and follow the on-screen prompts. Once you've paired and added the device to one platform, you can use Matter's multi-admin feature to connect your device to multiple apps & ecosystems. 
Will your current smart home devices work with Matter?
Here comes the most important question, and many of you would already have it in your minds- what will happen to my existing smart home devices? Right?
Well, Matter is designed to make our smart home smarter, more expansive, and more interconnected. The new smart devices that run via Wi-Fi or Thread might be upgraded to Matter. It could be either via OTA firmware updates or through the use of a bridge. That said, some fairly old devices that can't be upgraded to Matter will continue to work with the current ecosystems. They can be used in automation & routines alongside the Matter-supported devices on the same platform. In short,
your existing smart home devices won't be rendered useless. You can continue to use them like you've been doing.
It's worth mentioning that if you're planning to upgrade your smart home devices, you must wait for some time. Many leading brands have announced that they will be launching new Matter smart home-compatible devices by next year. So, it's better to wait for some time instead of buying any Threads products right now.  
Also Read: Best 55-inch Smart TVs under $1000
That was all from our side on the Matter-compatible smart home devices. If you're planning to build a smart home to make your life easier, it's a great idea to check for Matter compatibility. Having an interconnected home where all your favorite smart devices interoperate with each other is pure bliss. After all, this is all that Matter!