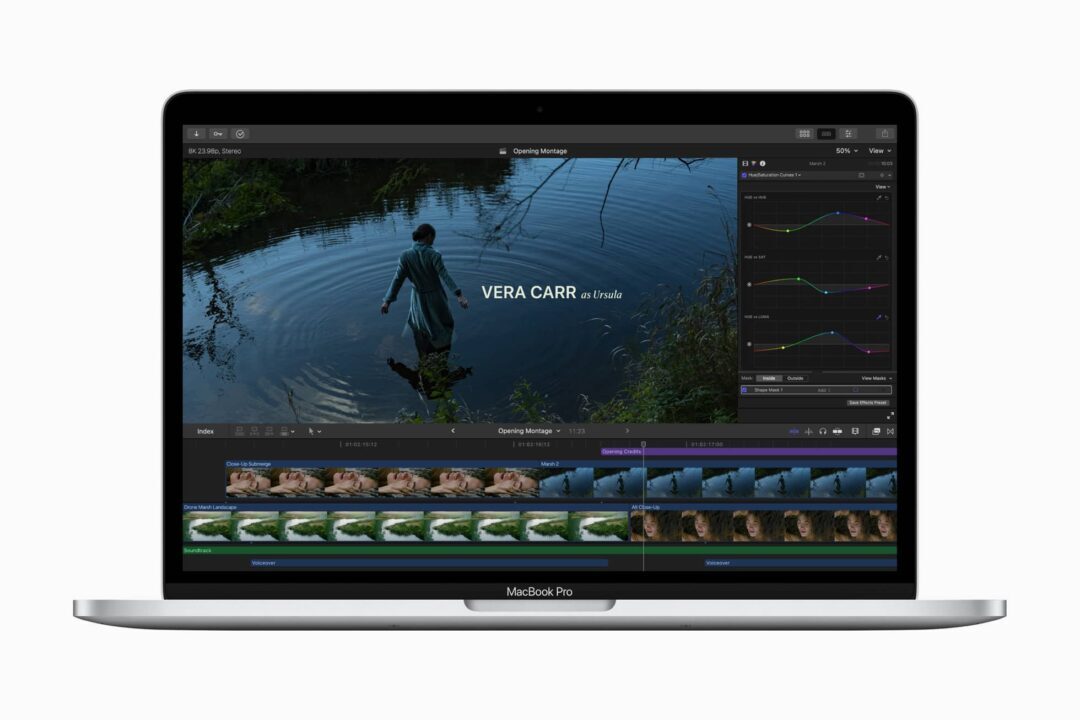 At WWDC 2022, Apple introduced the new MacBook Air powered by the brand new M2 chip. This chip, according to the company, is faster and more powerful than the previous M1 chip. But as per the latest reports and testing, MacBook Pro M2 is significantly slower than MacBook Pro M1 in some use cases. While M2 brings performance improvements compared to M1, this is not the case when it comes to storage speed.
The tests done with the new M2 MacBook Pro reveal that its 256GB SSD (base model) is slower than the M1 MacBook Pro's 256GB SSD (base model).
YouTubers such as Max Tech and Created Tech tested the 256GB model of MacBook Pro M2 with Blackmagic's Disk Speed Test app and found that SSD's read and write speeds are 50% and 30% of what is achieved on the MacBook Pro M1. To put it simply, 'Read Speed' is how much time your SSD takes to open a file from your Flash Drive. 'Write Speed' is how long it takes to save things on your Flash Drive.
After testing on the Disk Speed Test app the numbers shared by Max Yuryev are as follows:
13-inch MacBook Pro (M1/256GB) Read Speed: 2,900

13-inch MacBook Pro (M2/256 GB) Read Speed: 1,446

13-inch MacBook Pro (M1/256GB) Write Speed: 2,215

13-inch MacBook Pro (M2/256 GB) Write Speed: 1,463
This data proves that MacBook Pro M2 has a much slower SSD than MacBook Pro M1. Max Tech even dissembles the M2 MacBook to find out why it is slower than the M1. He found that Apple is using only one 256GB NAND Flash storage chip in M2 while in M1 they used two 128GB NAND Flash storage chips. The combination of 2 NAND chips is what makes MacBook Pro M1 faster because multiple NAND chips allow for faster speeds in parallel transmission. 
Also read: M1 vs M2: Should you upgrade?
However, it appears that only the base model of the 13-inch MacBook Pro M2 with 256GB storage has a slower SSD. The tests run on other models with high storage such as 512GB chips and 1TB SSDs showed better read performance than the 256GB variant. The 512GB model is showing almost the same performance as compared to MacBook Pro M1 while the 1TB variant is better than the M1. It seems like Apple has used multiple chip systems in the other two models except for the base 256GB variant.
It'll be interesting to see whether Apple will use the same single 256GB SSD in the upcoming M2 MacBook Air or not. And even if it does, the MacBook Air has other features that make it a better choice rather than spending $1,499 on the MacBook Pro M2 512GB variant.
Let us know in the comments what your thoughts are about this.