It is not very often that a small, seemingly insignificant peripheral comes in your life and just changes everything. That's how I would describe my experience with the Innergie C6 Duo(Fold), which is the flagship dual USB Type C power adapter from Innergie's One for All power adapter. It is a tiny, powerful product which packs a lot of power and potential to bring a wave of convenience in your life. 
Innergie C6 Duo: Build Quality and Design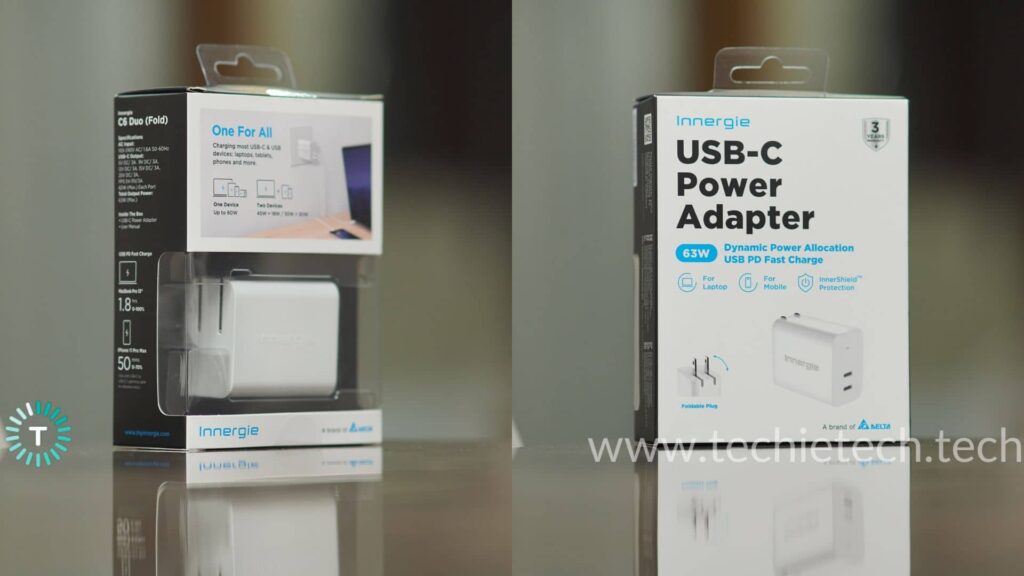 The Innergie C6 Duo(Fold) is extremely compact and well-built. The sturdy construction was actually the first thing about this product that won me over before I could even plug it in! It is made from a very hard yet smooth material which inspires confidence that it could survive more than just day-to-day usage. Props to Innergie for the craftsmanship on the C6 Duo.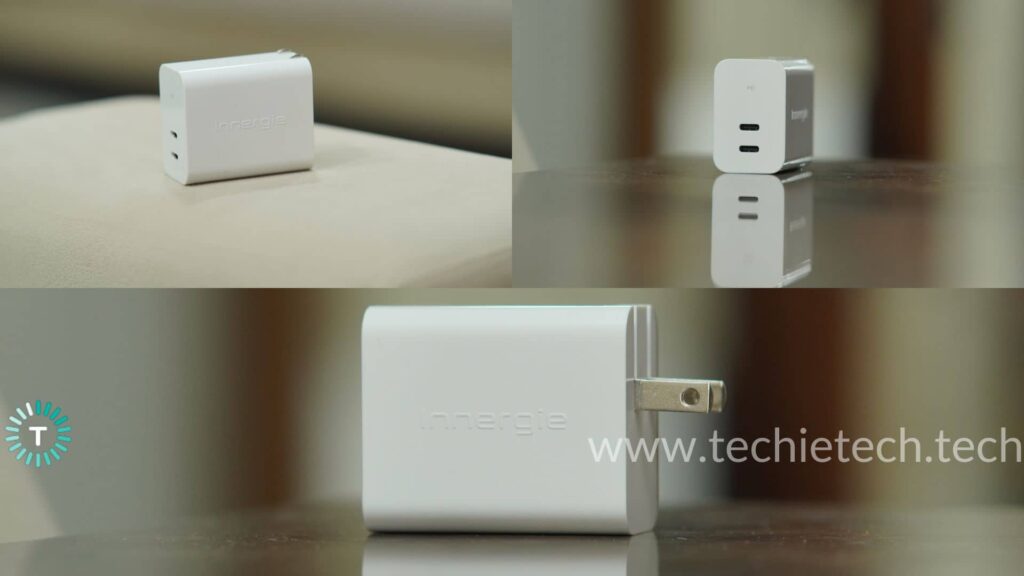 Another thing that really impressed me during my usage period was the foldable plugs. It just makes life so much easier when you have to carry the adapter in a backpack or in your pockets because the foldable plugs make it more compact and mitigate the possibility of the metal scratching other surfaces like perhaps a laptop kept right next to it.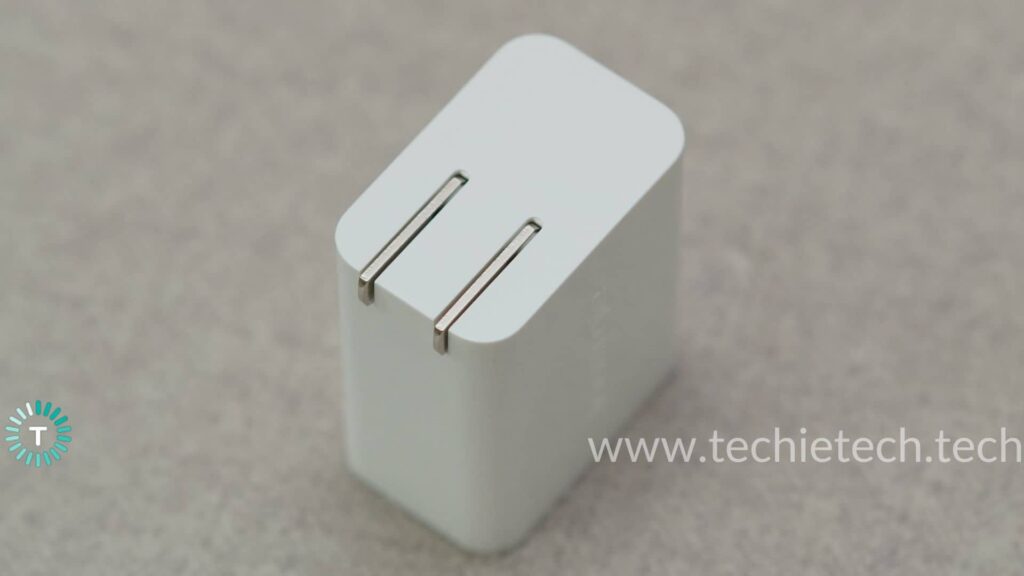 If you're environmentally conscious(we all should be!), the Innergie C6 Duo makes more sense than ever because of GreenSense, which is a technology which helps the Innergie C6 Duo minimize energy wastage while charging as much as possible. It also comes in a recycle-friendly, biodegradable packaging, further pushing Innergie's efforts to be environmentally conscious. 
Innergie C6 Duo: Performance
Performance is one of the strongest points about the Innergie C6 Duo(Fold) 63W Dual USB Type C charger. For starters, the 2 USB C ports mean that you can charge 2 devices simultaneously. This is extremely convenient because we all tend to carry multiple devices with us like our smartphones, earbuds, smartwatches, tablets, and laptops. Well, the Innergie C6 Duo can take care of all their charging needs. What's more, the Innergie C6 Duo also features a smart technology called Dual PD Dynamic Power Allocation, which analyzes the power requirements of the two devices connected and allocates power accordingly, no matter which ports you use. So, when you charge your MacBook along with your AirPods, the C6 Duo would automatically detect that the power requirements of the MacBook are greater than that of an AirPod and supply power accordingly. We tested this out on multiple occasions with a variety of different devices and it worked flawlessly.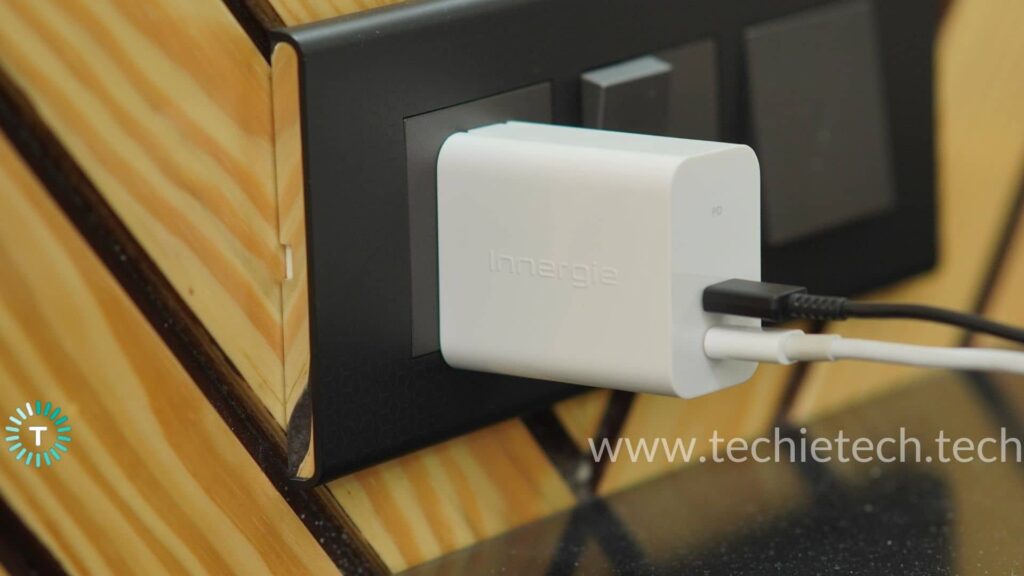 The 63W charging capacity means that it can charge any device at a maximum of 60W when it is connected individually. When two devices are connected, it studies the power requirements and either a 30W+30W or 18W+45W charging configuration. To imagine, all this power is in an adapter which is only slightly larger than the charging case of an AirPods Pro.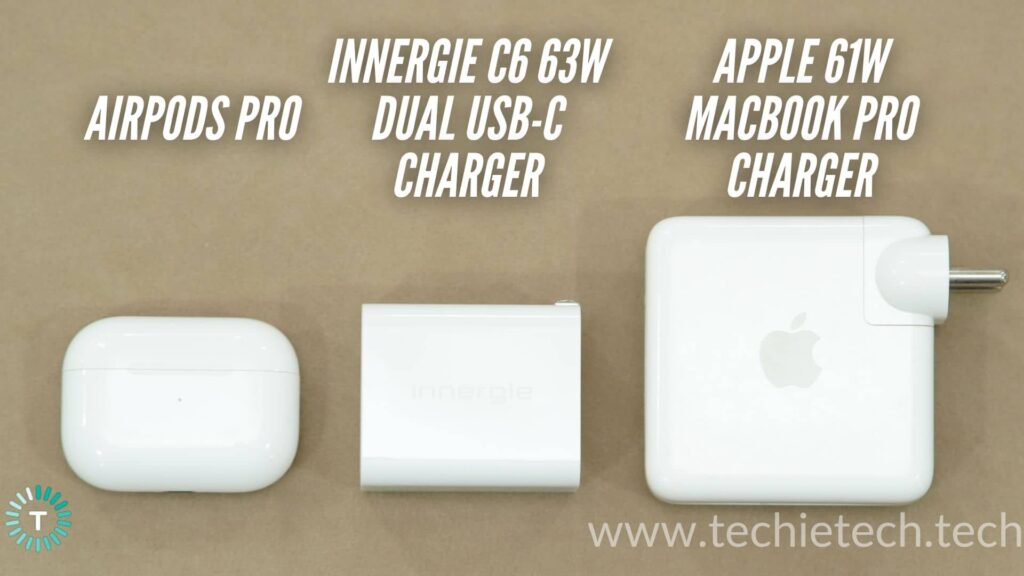 In their official statistics, Innergie claims that the C6 Duo can charge an iPhone 13 Pro from 0 to 70% in about 50 minutes which was approximately in-line with our real life observations. We were also able to charge our M1 MacBook Air from 0-100% in less than 2 hours on multiple occasions, again aligned with Innergie's official statistics. Of course, these numbers were recorded when charging using only 1 Type C port. Charging speeds were noticeably slower when we used both the Type C ports simultaneously but that is something which is expected and more of an observation than a complaint. 
Apart from that, we did not notice any overheating of the Innergie C6 Duo, even when it was used to charge 2 devices simultaneously for longer durations. It did get warm, but that is to be expected from any power adapter. Of course, it is winter here so we will be testing the long term charging temperatures in the summers and updating them in the article when the time comes. 
Innergie C6 Duo: Should You Buy?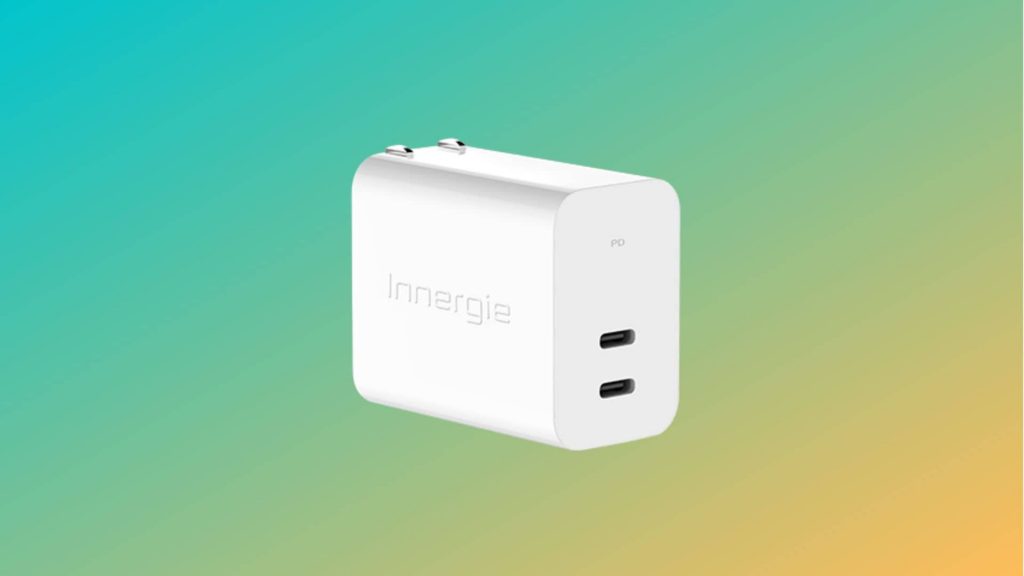 I started off this review expressing how the Innergie C6 Duo has introduced a wave of convenience in my life and I stand by my words. I think that the Innergie C6 Duo is an accessory that makes sense for anyone who carries or uses multiple devices daily and is sick of carrying separate power adapters for them. Of course, I would have loved a slightly bigger version of the C6 Duo which could have maybe fast charged 2 devices simultaneously but until that happens, the Innergie C6 Duo 63W Dual USB C Charger is going to remain a must-have daily carry peripheral for me.