As the new Galaxy S21 Ultra hogs all the limelight, its predecessor, the Galaxy S20 Ultra stands in the shadows, getting basically no attention. Well, then let's give it some attention. Join me as we check out the Galaxy S20 Ultra an year later in 2021.
Design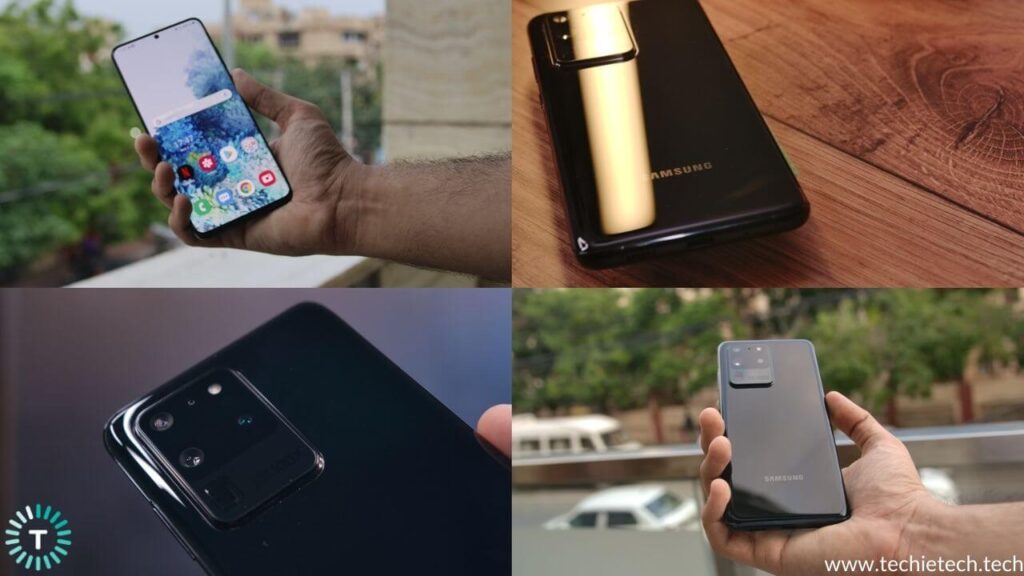 For a vast majority of people, the Galaxy S20 Ultra would definitely be the largest phone they've seen. This phone is large in every way possible. It is tall, it is wide, it is heavy. Forget one handed use, even two handed use can get hard sometimes. We have the typical Gorilla Glass 6 front and back with a glossy aluminium frame in the middle. The entire surface of this phone has a glossy finish, making it a fine canvas for all the beautiful smudges and fingerprints it accommodates.
In character with the rest of the phone is the large camera bump to the top left. It's huge and makes the phone wobble like crazy if you use it on a flat surface without a case. I cannot imagine using this phone without a case.
Unfortunately, even with such a large footprint, the Galaxy S20 Ultra has a somewhat forgettable or dare I say boring design. The grey and black colour options on offer are mundane and just the design itself does not leave a mark.  That's not a bad thing if you want a minimal or understated looking phone, but if you want something that turns heads, the Galaxy S20 Ultra is not it. 
Display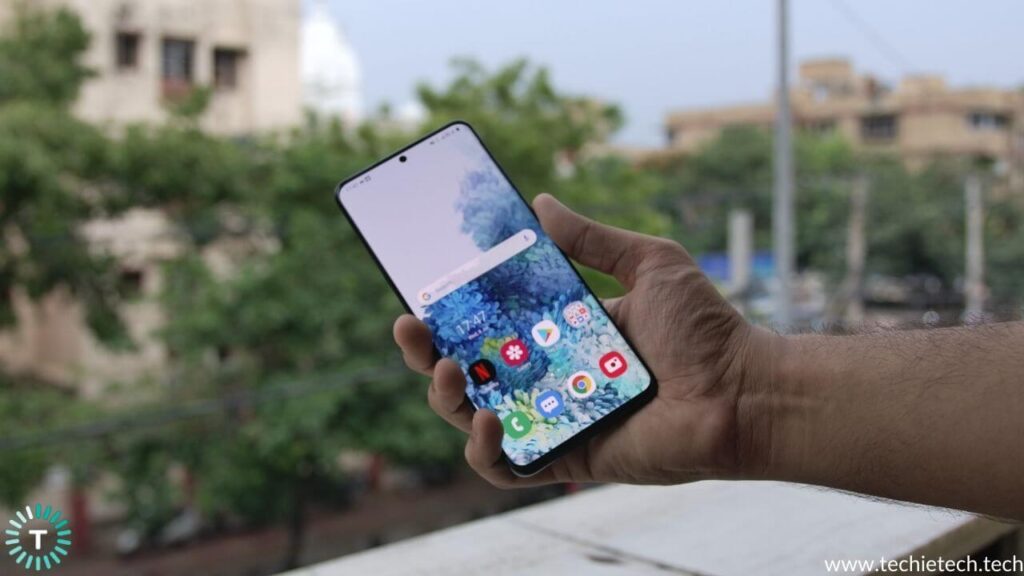 What does turn heads though, is that big, beautiful display. It is hands down, the best display I have ever used on a smartphone. It is just so, so good that I can even forgive the fact that it cannot run at its full resolution with 120 Hz. The colours, saturation, blacks, and overall vibrance are perfect to give a larger than life look to all the content. The larger size also goes a long way to provide an excellent movie watching or gaming experience. If you do a lot of that on your phone, definitely consider the Galaxy S20 Ultra.
Another thing I love about this display is how Samsung has curved the glass. It is a very subtle curve on both the edges which retains the best of both worlds. You get the nice premium look that comes with the curved display while preventing accidental touches and unwanted glare. I really love the display on this phone. 
Also read: Best Galaxy S20 Ultra Fast Chargers you can buy right now
OneUI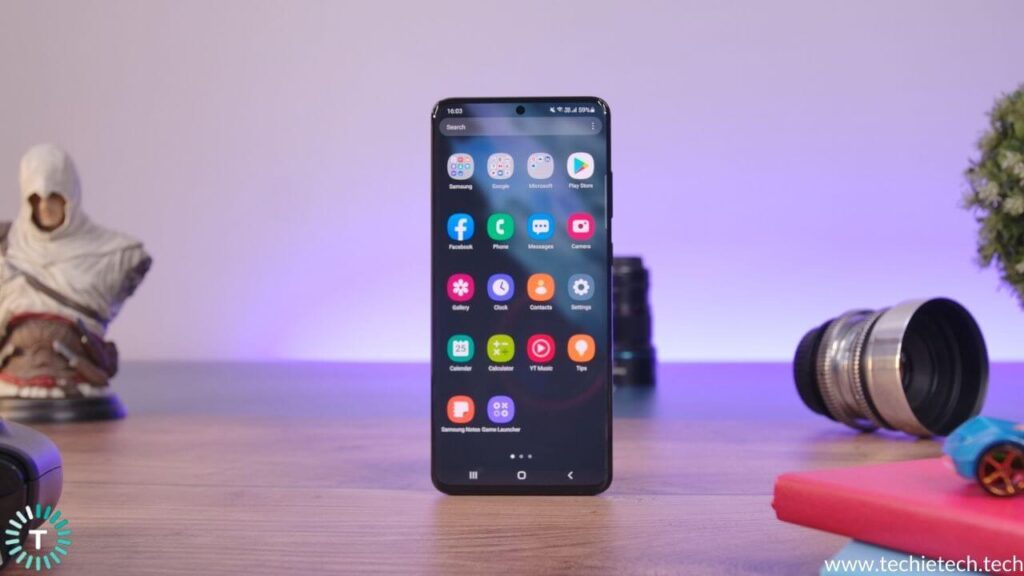 Talking of things I love, let's talk software. The S20 Ultra recently got the Android 11, OneUI 3.0 Update and things are looking good. The animations are smooth, performance has been consistent and everything has mostly been bug free. Even the memory management is extremely good.
The problem lies in the overwhelming feature load. Firstly, you get a lot of features and while they work well, I am not sure if many users even care for so much stuff.
Secondly, you get a lot of Samsung Apps and Services to the point that there is a Samsung alternative for every Google service. I am not a big fan of these services, especially the way they show ads, but some people like using them so I won't go ahead and deduct points for that. 
Also read: Best Wireless Chargers for Galaxy S20 Ultra
Performance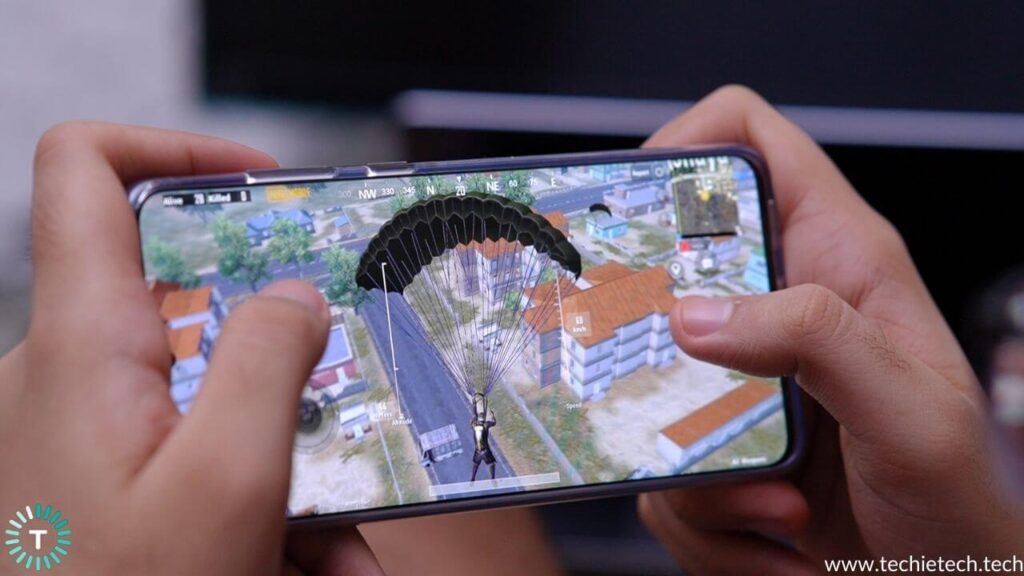 What I will deduct points for is performance, at least in some parts of the world. Some regions get the S20 Ultra with a Snapdragon 865 CPU which is great. Excellent performance and efficiency. 
Other regions get Samsung's in-house Exynos 990 CPU and that's a problem. It's good enough for your social media or shopping apps but not the best when it comes to stuff like gaming. It is also not the most efficient so the battery life is not as good as the Snapdragon version. 
I wish Samsung launched their most expensive phone with the same, best CPU globally, but I guess we cannot really do anything about it. If you wish to game or do power intensive stuff on your phone, I would recommend buying either the Snapdragon S20 Ultra or some other phone.
Also read: Galaxy S20 Ultra (Exynos )Long term review 
Camera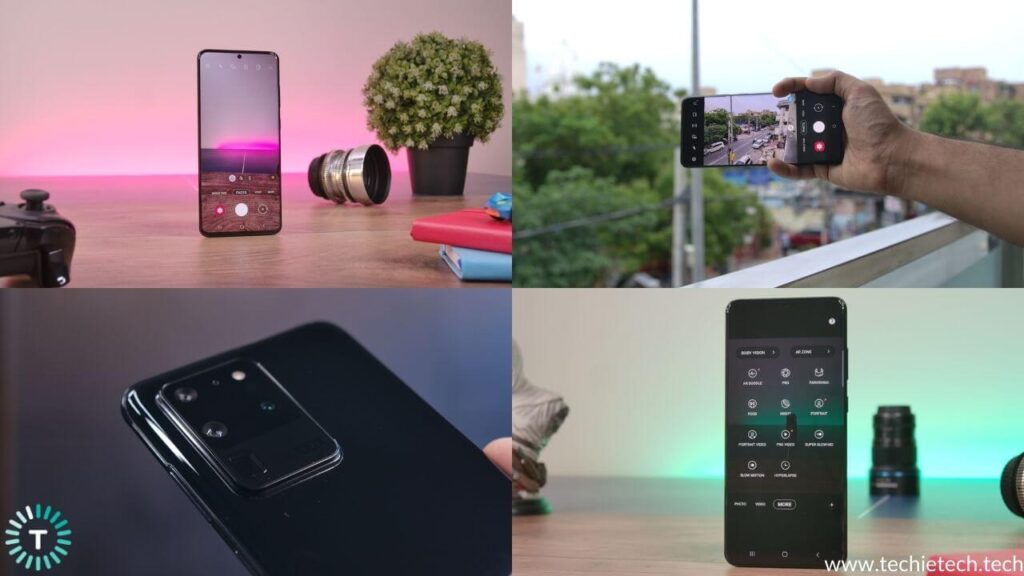 Let's talk about the cameras now. This is not going to be an in-depth analysis. You can refer to our detailed review of the Galaxy S20 Ultra camera here. This is basically me addressing how the camera performs in real life. It has mostly been great. The photos and videos captured on the Galaxy S20 Ultra have looked vibrant with colors that pop out. This is partly because of a great camera and partly because of the display acting as an excellent viewfinder. 
I did face a couple of problems though. First, the camera modules overheat after extended use. It gets so hot that holding it becomes uncomfortable . Secondly, there is some weird autofocus issue with the camera which sometimes just makes it impossible to click crisp pictures. This has been partly fixed in software updates but it's still not 100% gone though. Apart from this the camera experience on the Galaxy S20 Ultra has been flagship level for me throughout the year. 
Battery Life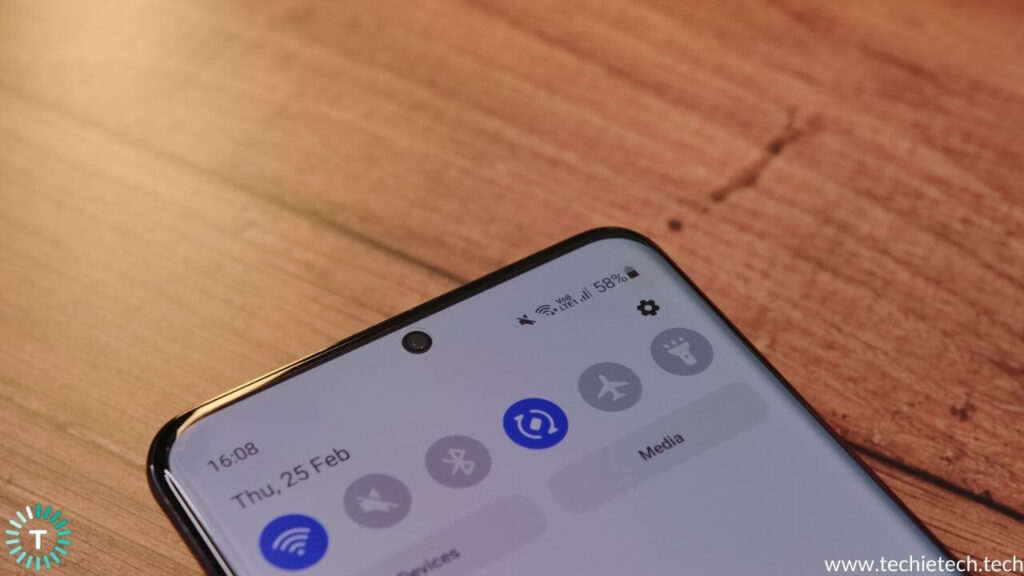 Moving on, let's talk battery life. A phone this large translates to a large battery , which is the case here as the S20 Ultra has a massive 5000 mAh battery pack. But the large display along with the power hungry Exynos CPU meant that I got roughly around 5 to 6 hours of SoT per charge. That translated to roughly one to one and a half day's worth of usage which is great, but does not make this phone an endurance champ. Expect slightly better battery life if you're getting the Snapdragon variant. 
Aso read: How to fix the battery drain problems on Galaxy S20 series
Speakers & Call Quality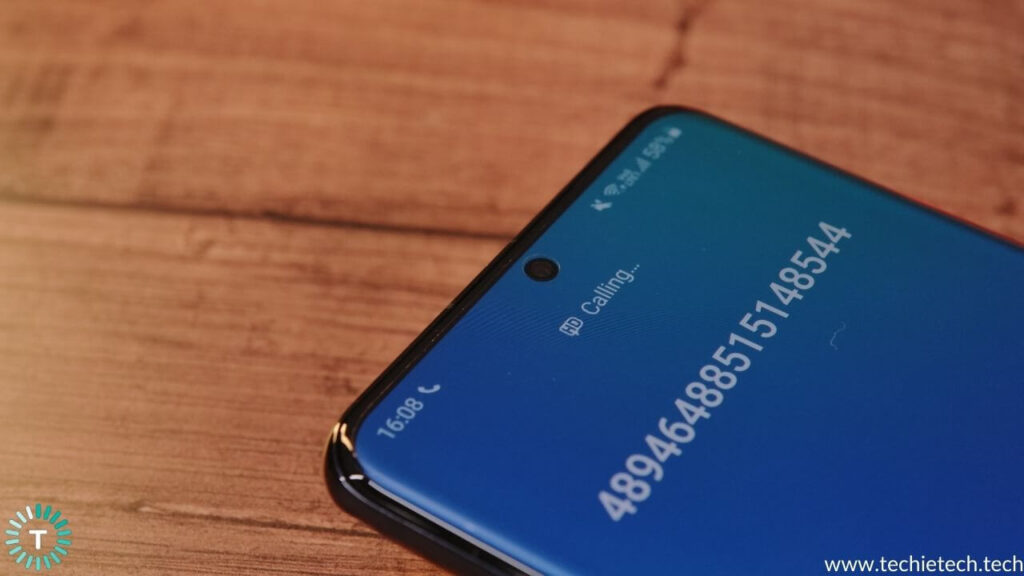 Lastly, I want to take a moment to talk about a few minor things that affected the overall experience. The stereo speakers sound excellent. People often complain about the ultrasonic fingerprint sensor being slow but I found it to be fine in my usage. The phone call experience has been phenomenally good both in terms of signal reception and voice clarity. 
Conclusion: Should you buy it?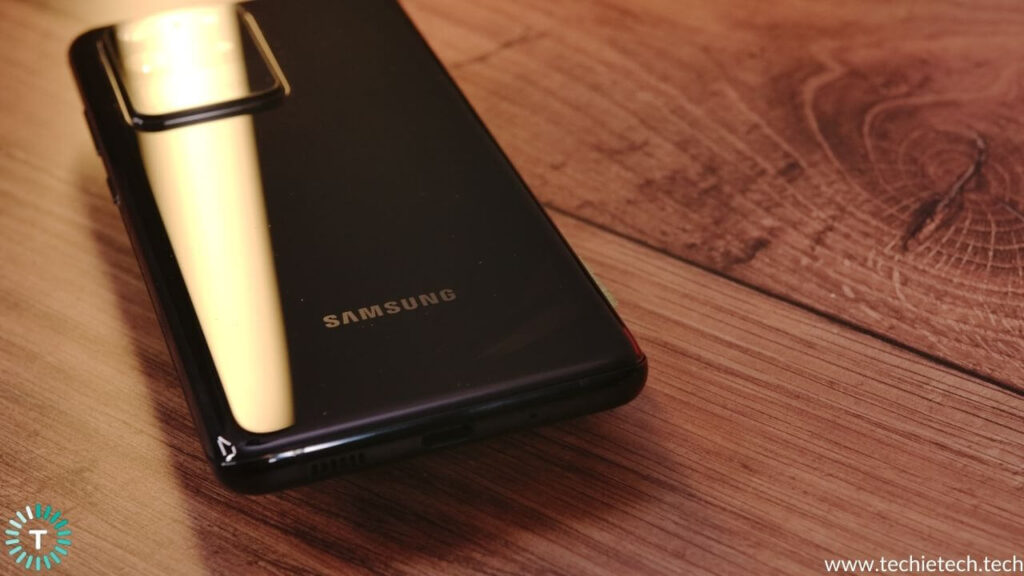 Now, to conclude. See, the Galaxy S20 Ultra brings a lot to the table. A lot of strengths and a lot of weaknesses. Whether the strengths outweigh the weaknesses depends entirely on the kind of user you are.

Check Price on :
Amazon (US): https://amzn.to/38Zpx5x​ 
Amazon (UK): https://amzn.to/3rnNkV9​ 
Amazon (India): https://amzn.to/2OnQypY