The Samsung Note series has become somewhat of a hard sell in the last few years. Back in the day, the Galaxy S series was the more mainstream and compact flagship while the Note was it's maxed out, larger brother with a stylus. But with Galaxy S phones getting plus options now, many consider the Note as just a Galaxy S Plus with a stylus. But say what you will, the Note series is crucial for Samsung and today we are going to take a look at Samsung's current Note flagship the Galaxy Note 10 Plus and how it fares in 2020.
Display
We are not going to dive deep into the specs here. Instead I will talk more about the experience of using this phone as a daily driver after a few months of software updates. Talking about the display, the quality is fantastic. It is a typical Samsung flagship phone, which means that the colours look gorgeous, better than any other phone on the market. There is a punch hole at the top which is better than a notch but still not as good as the clean, uninterrupted display on the OnePlus 7 Pro. There is also a very tiny slot here for the earpiece which is a bit irritating because dirt and lint gets stuck there from time to time.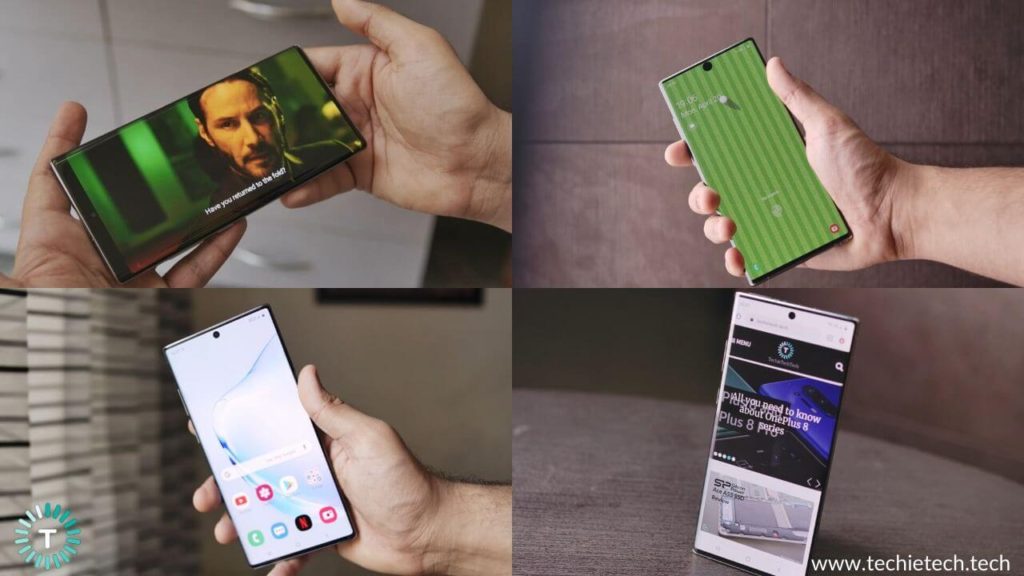 Then there's the fact that the Note 10 Plus is still one of the costliest phones in the market but does not have a higher refresh rate display. A lot of phones come with 90 and 120 Hz panels these days and just 60 Hz for such an expensive phone is a downer. We'll talk about why the lower refresh rate is even more infuriating later in the video.
Performance
Coming to the performance side of the things, the Note 10 Plus is a fairly capable performer and provides great but not excellent performance as an overall package. My particular device is the Exynos CPU model so I didn't know if it is that or OneUI in general but the overall UI is just very slow. It's not laggy or glitchy, it's just how the UI is. Whenever I switch to the Note 10 Plus from a OnePlus 7 Pro or even an iPhone, the Note just feels infuriatingly slow. Again, I want to re-emphasise that the Note 10 Plus is not underpowered or glitchy, it's just how the overall experience is designed. Compared to the blazing fast snappiness that is OxygenOS or stock vanilla Android, OneUI moves at a very relaxed and calm pace. It is not something I would call a flaw, since many Samsung users like it, but it's not for me. This is also why I said that the lack of a higher refresh rate display is infuriating. It just adds salt to the wound.
Gaming Performance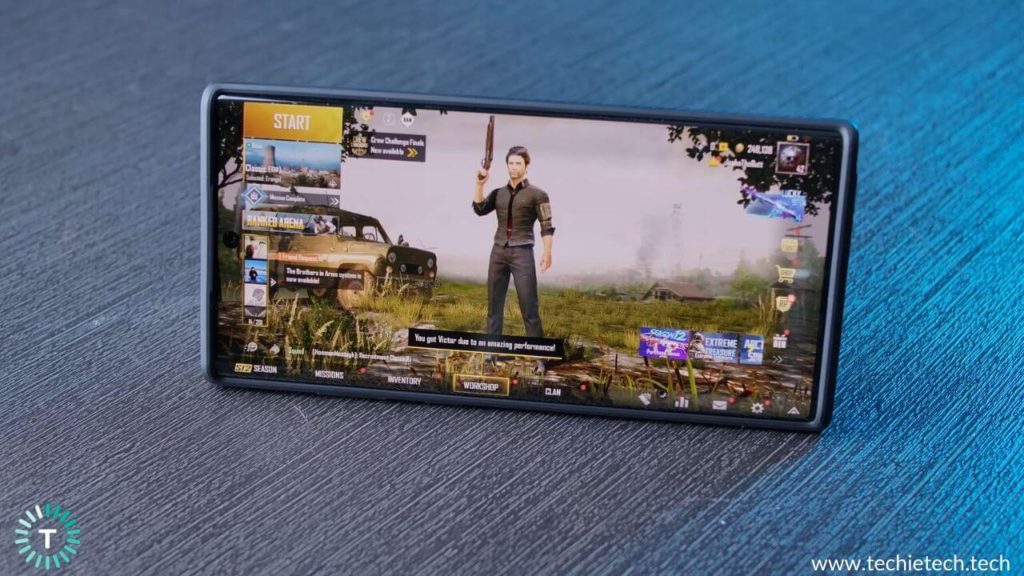 Another problem with the Note 10 Plus that I faced is gaming, specifically PUBG. I play a lot of PUBG, especially with all the free time in this lockdown and while the Note 10 Plus performs fine, it's not comparable to other phones of its class. The phone gets hot very fast, throttles a lot leading to frame drops and general sluggishness. You can see the phone struggling. Especially when you're playing with the Voice Chat feature on. It is infuriating because my old iPhone XR which is much cheaper performs way better in higher graphic settings. The OnePlus 7 Pro and OnePlus 7T also perform much better. Other games like Real Racing and Call of Duty run fine, though to be completely honest, I don't have very long sessions playing them.
Camera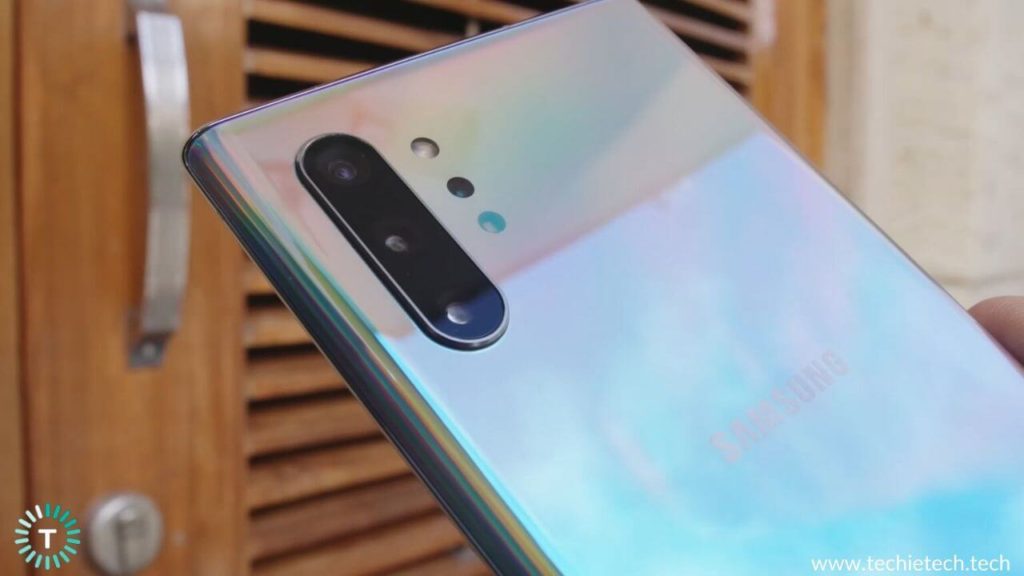 Here's my experience with the photos :
Color science is incredible and pictures are very well exposed. Way Better than OnePlus 7 Pro. Same is the case in HDR pictures.
Pictures are very sharp especially outdoors and retain a good amount of detail
Skin tones rendering are excellent outdoors and above average indoors.
Night mode: Pictures are very well exposed and nightmode supports all 3 lenses but the pictures are not sharp
Portrait Mode: Excellent bokeh even in 16mm focal length
Selfie mode has a wide angle mode and does a pretty good job at skin tones and HDR mode.
What's bad about Note 10 Plus camera?
Wide angle lens creates too much distortion
Flares don't fare well (Pun intended)
Here are my thoughts on the video camera of the Note 10 Plus:
Autofocus is fast and does a briiliant job in daylight, especially in 4k@60fps
Super stable mode might feel a bit choppy but a regular user won't ntoice the difference.
OIS works on both, the standard and zoom lens.
Camera does a decent job in low light but lacks detail.
Super slow motion is fun to play with but will get boring after a few weeks.
What's bad
All lenses are not usable in 4k@60fps
Indoor videos have too much noise
Full resolution camera samples: https://imgur.com/a/pcN69EG
The Galaxy Note Experience
Finally, let's talk a bit about the hardware. After a few months of On and Off usage, the condition of our Note 10 Plus is particularly well. I take good care of the phone which is why there are no dents on the aluminium frame although there are a few minor scratches on the front and back glass.  The Aura glow colour still looks pretty dope. So dope that I have often taken the phone out of its case and just admired how good it looks. But it is such a huge fingerprint magnet that I prefer hiding it with a case in day to day use.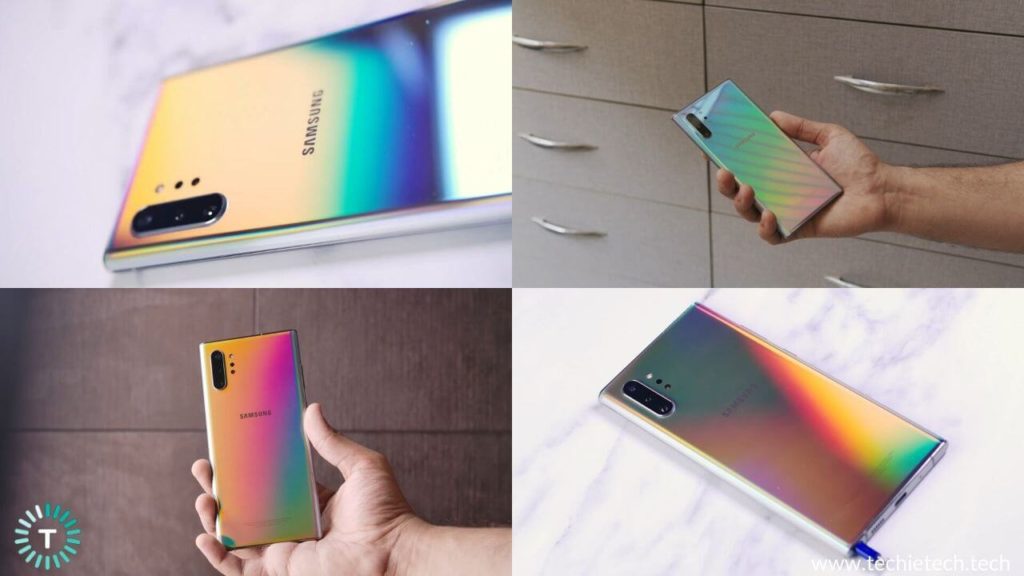 The overall build quality and finish of this phone is amazing. It is wider than almost any phone I have used and definitely feels like that. It looks very premium and just exudes a feeling of luxury when you hold it in your hands. The curve on the display is much better than before so gripping it caseless is more comfortable now. When it comes to the hardware, I think Samsung has nailed it with this one and taken it to a whole new level above the Galaxy S10.
Also read: Samsung Galaxy S20 Ultra Review (Exynos)
Fingerprint Sensor
One thing that I hated in the beginning but grew on me over time is the Ultrasonic fingerprint sensor. It is slower than the competition but it works without turning the display on first. With usage, I developed muscle memory because of which I just place my finger on the FP sensor and it is ready to go. I rarely use the Power On/Off button which is weirdly placed on the left side of the phone.
S Pen Review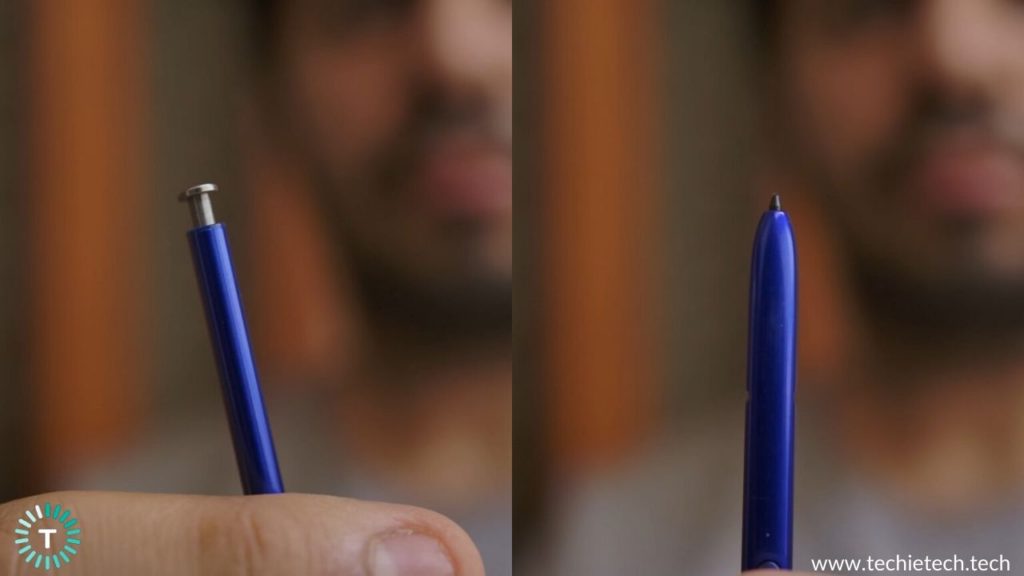 Before the conclusion, let's talk a bit about the S Pen. The only time it has been really useful for me was when I had to sign a couple of documents urgently on the go. Other than that, while it is not a must-have feature for me, it's good to have and can be used to doodle around or note down information. But whenever I switch to another phone, I never really miss the S-Pen, so if it were up to me, I'd happily trade the S-Pen for a headphone jack, which I actually miss.
Conclusion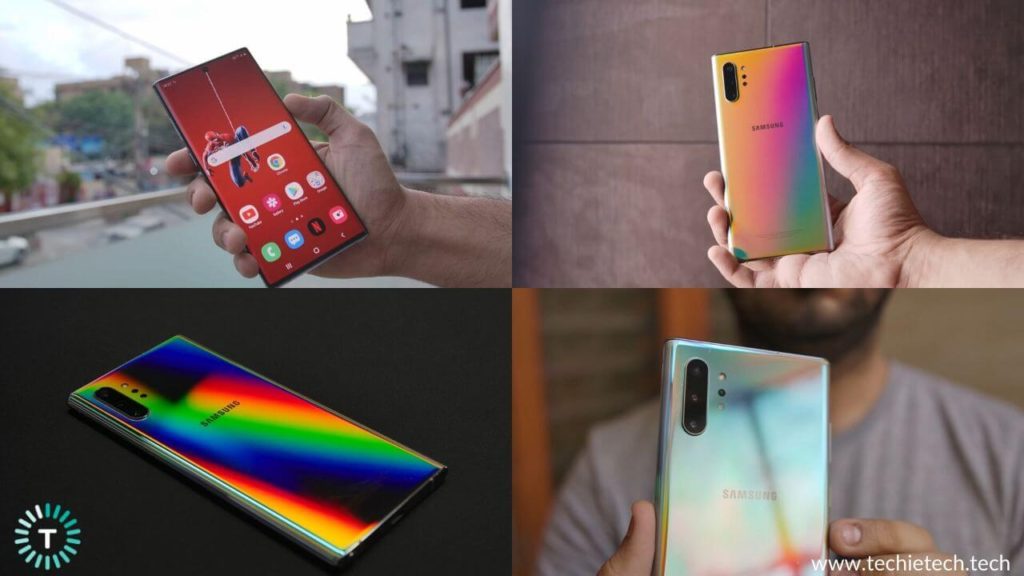 Now for the conclusion. Should you buy a Note 10 Plus now? I don't think so. I definitely won't. See, the Note 10 Plus is a very capable device overall but it is also a very expensive one. At this price segment, I feel users would be better off with newer, 5G enabled phones with higher refresh rate displays like Samsung's own Galaxy S20 Plus or the OnePlus 8 Pro. If you're getting it a good price on a deal or something, it's still a great phone for general use but it is definitely not the best one.
Buy the Note 10 Plus:
Amazon(US): https://amzn.to/2WftX2a
Renewed Note 10 Plus: https://amzn.to/2WeTFUp
Amazon (India): https://amzn.to/3bSkGDX