It's 2020, and with each iteration of new hardware, be it the GPU or CPU we're getting new laptops in the market. No matter what brands you're getting, no matter the specs of your laptop one challenge that we all face as gamers, filmmakers and content creators while using our machines is overheating of the hardware.
And to deal with that a lot of companies have come up with products like laptop coolers, eGPUs and what not. I recently got my hands on a laptop cooler by a company called Deepcool. So, here's my review of the Deepcool N80 Laptop Cooler.
Features
Let's start off with some features. The N80 is an RGB laptop cooler with 16.7 Million colors with 6 illumination modes.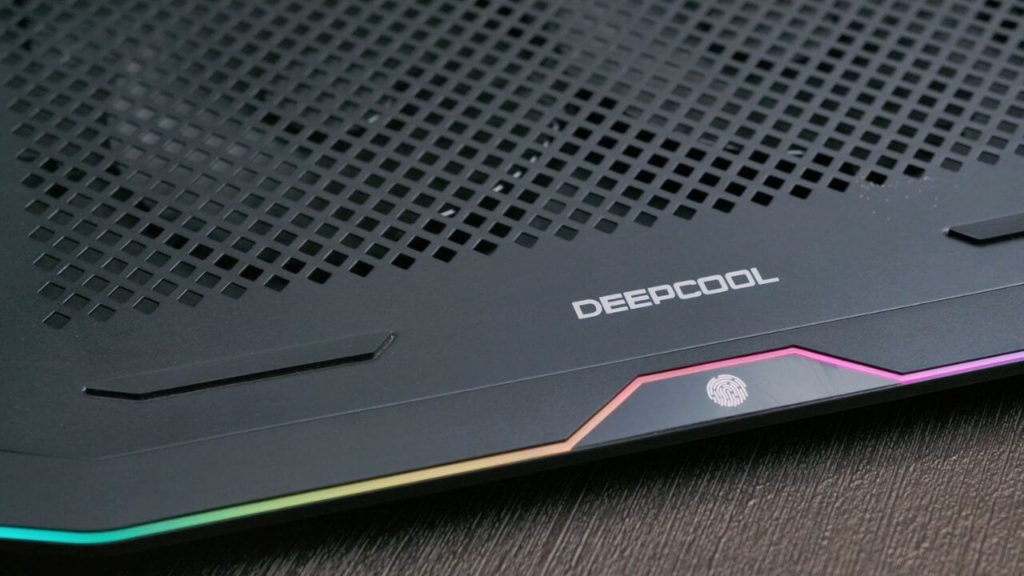 There's a capacitive touch key for switching the illumination modes. It features 2 USB 3.0 ports; one is for the input and the second is for the output.
Design & Build
Moving to the design and build quality, the panel is made of metal making it very efficient for heat conduction. The overall build quality of the Deepcool N80 is fine.
The N80 also features two 140mm cooling fans that are very quiet. But the caveat is that they are 800 RPM. Most of the other laptop coolers in this price bracket feature an adjustable RPM button which is missing here. But that feature is mostly to deal with the loud fan noise issues.     
Usability & Performance
The laptop cooler has two adjustable angles: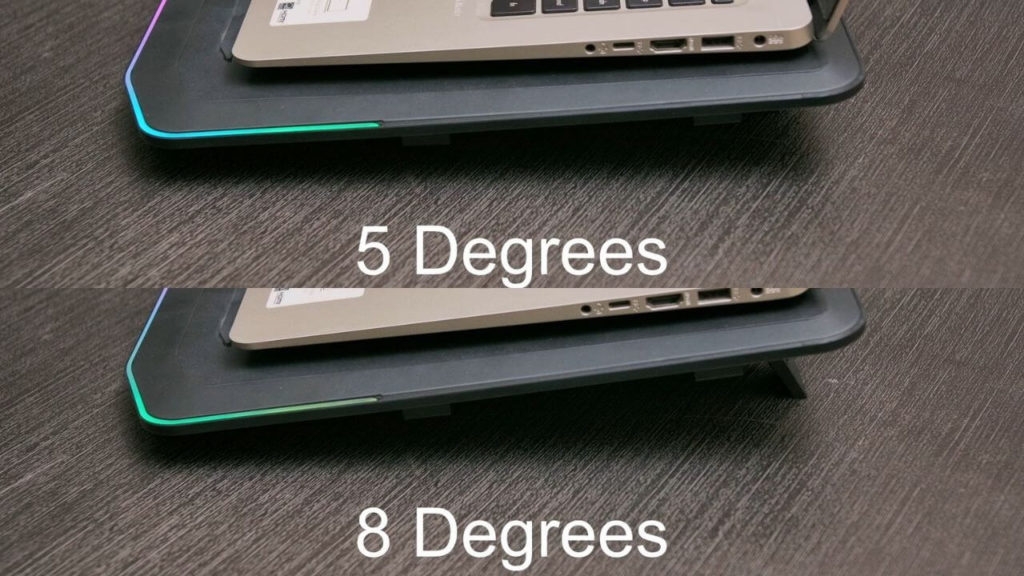 I personally prefer to use it on the 8-degree angle because there's better airflow and heat dissipation.
One issue that you're always going to face while doing some resource-intensive task is overheating of the hardware. And it takes a toll on your hardware's performance and longevity, so I'd recommend that you take the right measures to avoid it. In my case, I went for a laptop cooler.
Personally, I never liked editing on a laptop but since I have to edit videos on the go, so I ended up using a laptop cooler.
Moreover, I've been using the Deepcool N80 laptop cooler for months and most of my YouTube videos have been edited, graded and exported on my Asus Vivobook S15 laptop.
Here's what I loved about the N80 laptop cooler:
It's actually very effective.
According to user reviews, a lot of laptop coolers in this budget are not effective at all.
I use DaVinci Resolve Studio to edit my videos and it's a very resource-intensive application.
So, here are some screenshots of the temperature monitor: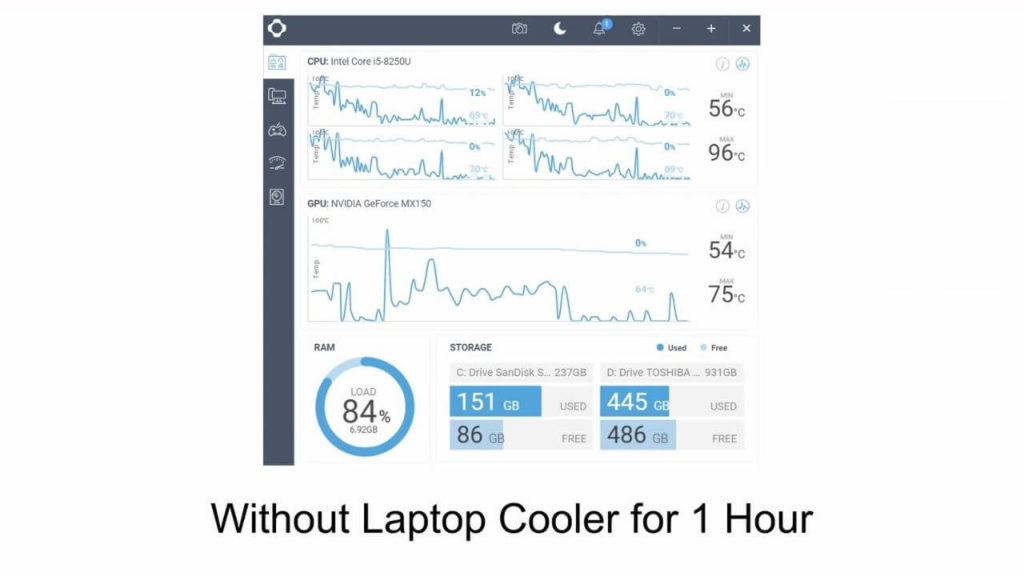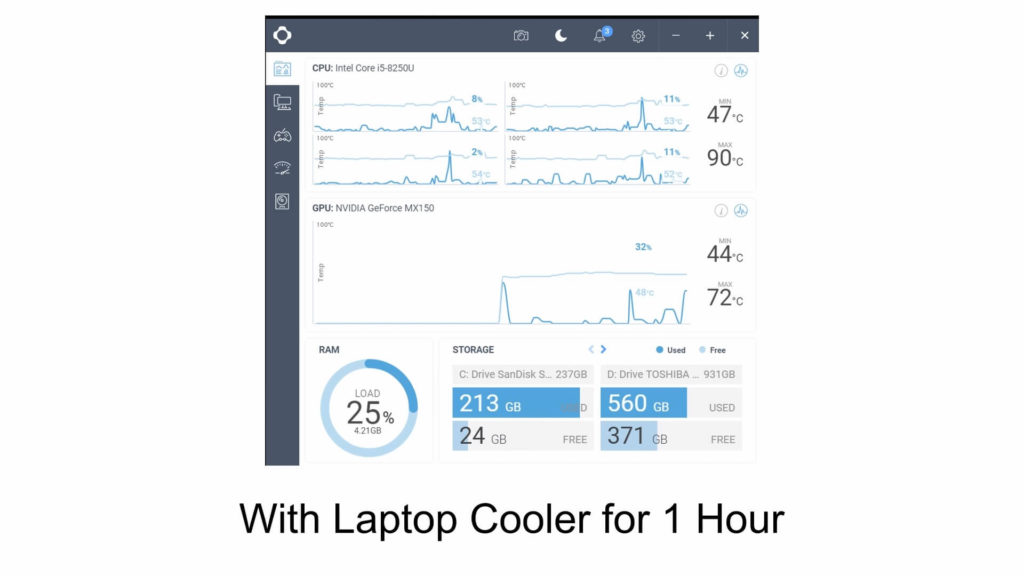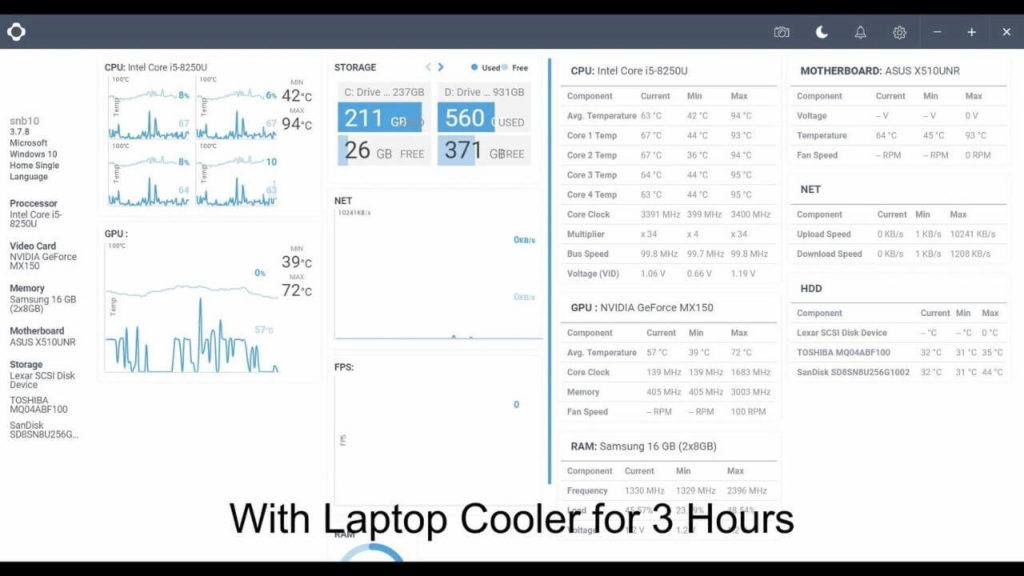 I tried running Resolve Studio for 4 continuous hours without the cooler and got multiple high-temperature warnings.
In addition to the temperature drop, the overall performance of my laptop got better because of less throttling.
The second thing I loved about the Deepcool N80 laptop cooler is its price. It's one of the most affordable laptop coolers in its price segment..
Pricing
At this price, you won't find any other laptop cooler which is as effective as this one and at the same time support laptops up to 17 inches along with RGB lighting.
Although RGB doesn't add any performance value to it but it looks good, you know. You can always switch off the RGB lights if you're worried about power consumption or find it annoying.
What I didn't like, is the fact that it has a fixed RPM speed. Although, I'd always prefer to run it at the maximum speed because noise has never been an issue for me. But unlike me, a lot of people prefer to use their laptop cooler in silent mode.
And the N80 doesn't make that much noise. For instance, my laptop's own cooling fans are far more noisier than the ones in the N80.
As I said, the panel is made of metal and the build quality is quite good. But if you put pressure on the joints, you can hear a squeaking noise.
Conclusion
The Deepcool N80 is a great laptop cooler at a decent price. It's a must-have for users who edit videos and use any resource-intensive application on their laptops. Also, a piece of advice for laptop gamers, get a laptop cooler not only for the sake of your hardware's life but also for better performance.