Introduction
The Google Pixel 2 XL was met with a storm of controversy when it launched back in November of 2017. People complained of a number of display issues, some memory management issues and a few software bugs here and there. But more than an year worth of regular software updates means that almost all of these issues have been ironed out. But that still warrants the question of whether the 2017 Pixel 2 XL is worth your money in 2019? To find out, I popped my SIM into our launch day Pixel 2 XL and decided to use it for an extended period of time.
Pixel 2 XL Hardware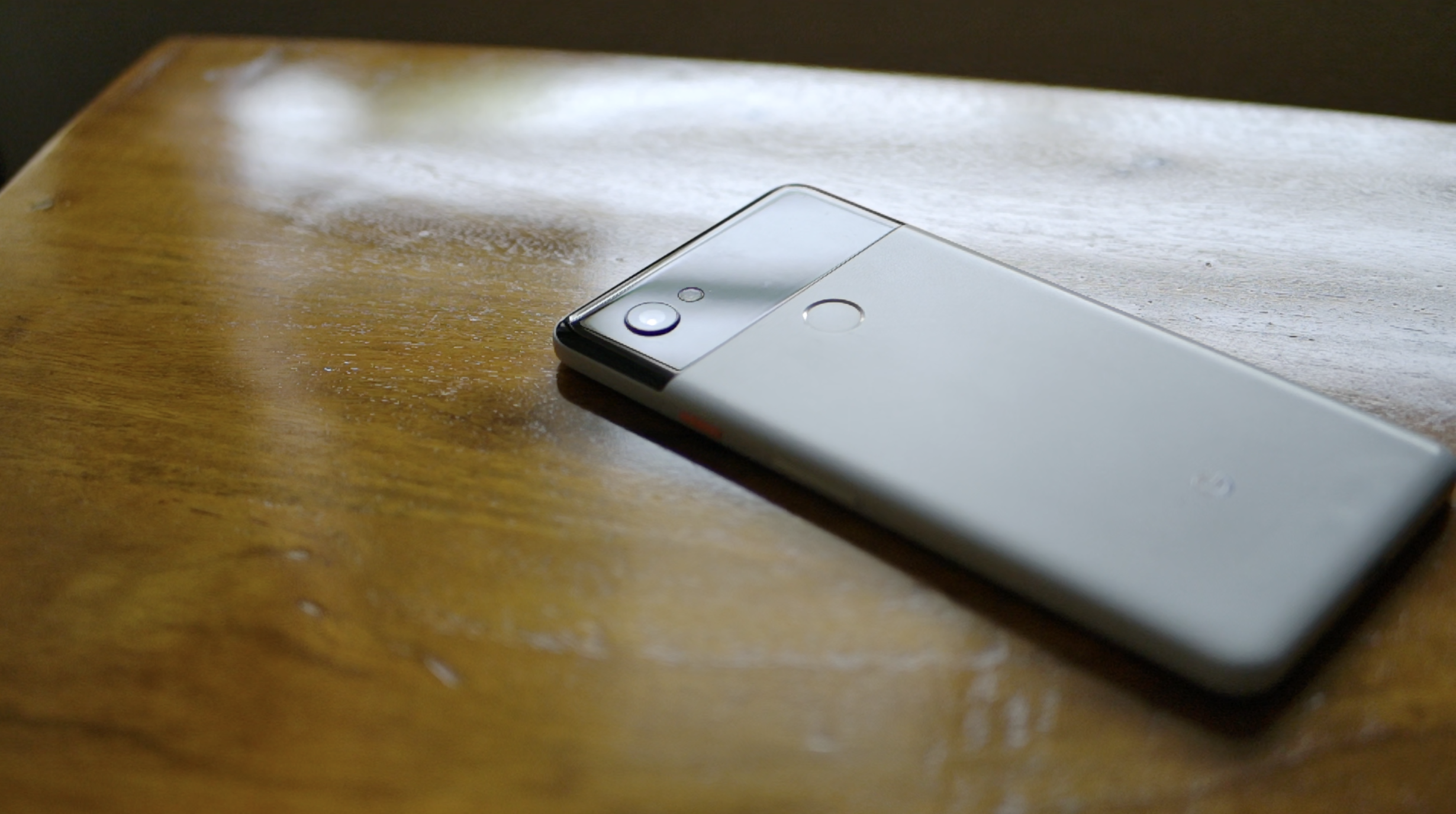 Let's talk about the hardware. The coated aluminium construction of the phone is not ugly by any means, but looks a bit dated because of all the new glass front and back smartphones. But it does provide added durability, because your aluminium phone won't crack when dropped. The white and black Panda colour still looks unique and catchy. The coating on the aluminium translates to a more confidence inspiring grip than a slippery metal and glass phone. If you love carrying your phone without a case, the Pixel 2 XL is your best bet because it won't slip out of your hands and even if it does, you don't have to worry about the back cracking. The power and volume buttons are very clicky in our launch day unit and never felt lacking in any way. All in all, while the build quality may seem a bit dated, it still has a tinge of uniqueness to it thanks to the interesting glass and aluminium design on the back. Oh and there is no headphone jack. So be prepared to live the dongle life.
Pixel 2 XL Software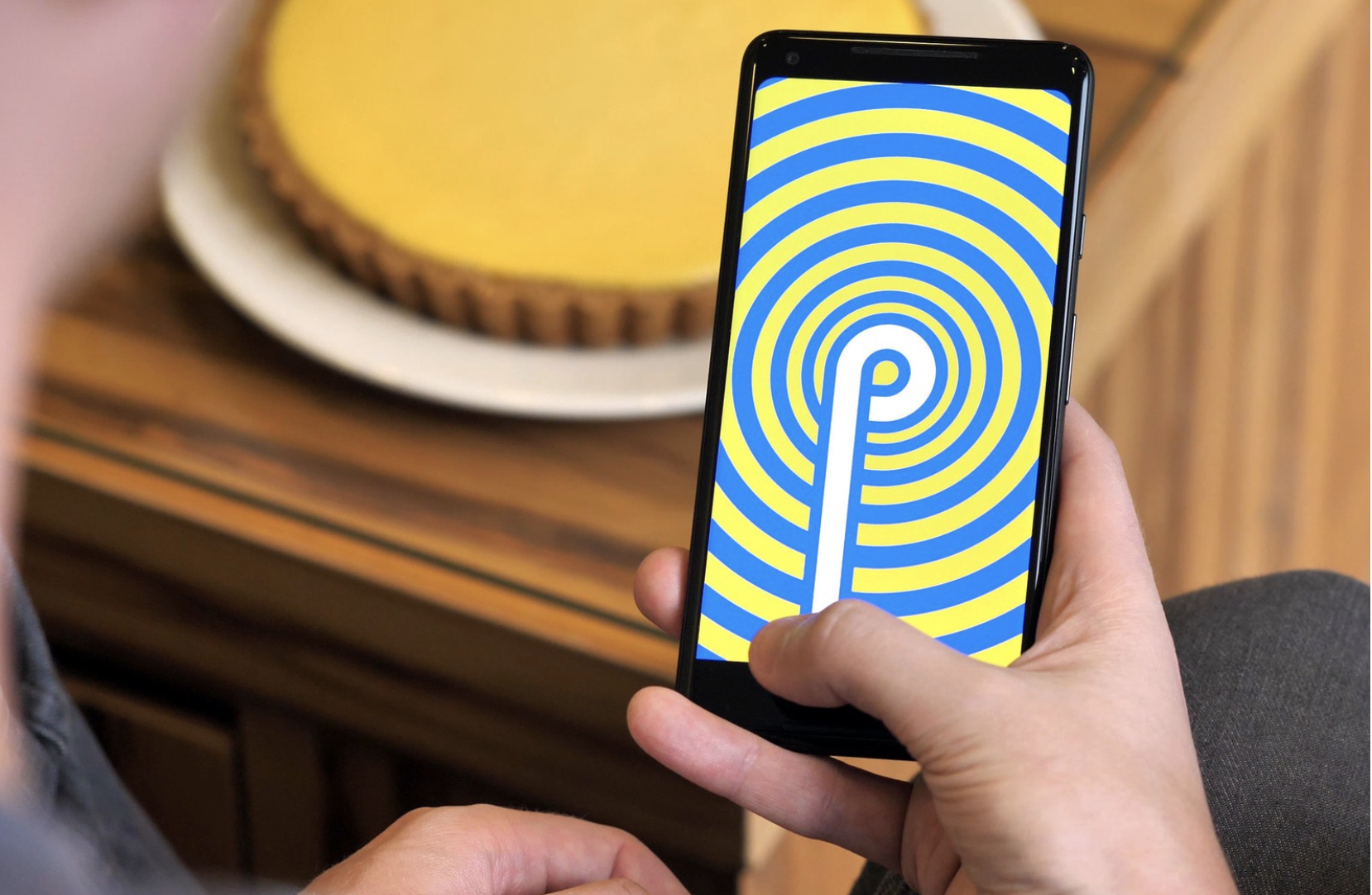 Coming to the software, our Pixel 2 XL has been getting regular security updates every month since launch. Being a Google Pixel, the phone was the first to get the Android Pie update which further polished the overall experience. An year and 4 months post launch, the Pixel 2 XL still performs like a champ. I haven't noticed any major App crashes or slowdowns during my day to day usage. However, the Pixel 2 XL is limited by it's 4GB of RAM. It often fails to hold more than 2-3 apps in memory and applications like Chrome which go heavy on the RAM often fail to keep multiple tabs open. But if it's any consolation, the newer Pixel 3 and Pixel 3 XL also have 4GB of RAM and they face the same issues for a lot more money, so with the Pixel 2 XL, you're getting the same issues at a fraction of the price. We tried some games on the Pixel 2 XL and as you would expect, they run fine. PUBG Mobile is one of the most popular games on the Play Store right now and while it did drop a few frames here and there on the highest settings, the overall experience is definitely satisfying with nothing to complain about. You can definitely score some chicken dinners without the phone getting in your way when you play on medium to high settings.
Pixel 2 XL Display
Enough about the positives, let's talk about the biggest drawback of the Pixel 2 XL. The display. I used a Note 9 prior to the Pixel 2 XL and the difference between the Samsung Panel and the LG Panel on the Pixel is insane. The Pixel 2 XL display is still haunted by blue tint and there is a prominent black crush. The colours are just very dull and muted. But, if I'm completely being honest, the difference in display was crazy the day I switched but it does not seem to be a huge deal now that I have used it for a week. As long as you don't compare this display to something better, it's not going to be a huge problem. Regardless, the display is one of the most important components of a smartphone and it would have gone a long way if Google had decided to go with a better quality panel.
Pixel 2 XL Speakers
The speakers are front facing, points for that. They are very clear and do not exhibit the muffling and buzzing issues that some Pixel 3 owners, including myself, have experienced. I prefer the front facing setup more than the one bottom and one earpiece speaker setup found in the likes of a lot of newer phones like the iPhone XS and Galaxy S10. No complaints here.
Pixel 2 XL Camera
Now, I am not a camera expert by any means but what I can tell you is that the Pixel 2 XL camera was widely acclaimed as the best camera in the industry back when it was launched and after more than an year, the only phone that has managed to beat it is it's own sibling, the Pixel 3. Photos from the Pixel 2 XL are extremely pleasing to the eye with great detail and vivid colours. It's not as oversaturated as the Samsung Galaxy S9 and Note 9, which is welcome. The portrait mode on both the front and rear single cameras is just amazing and goes on to show that Google's image processing algorithms are magical. If you're someone who is looking for a great camera phone on a budget, it would be a crime not to get the Pixel 2 XL. The camera still beats most of this year's flagships and is definitely better than any mid range phones in the market today. Some features like Night Sight ,which made their debut with the Pixel 3, also came to the Pixel 2 which has further enhanced the overall experience.
Pixel 2 XL Battery Life
Let's talk about the battery life. Our Pixel 2 XL was bought around launch day back in November of 2017 so the battery health is bound to be less than a new one. Despite that, the battery on the Pixel 2 XL exceeded my expectations. With light to heavy usage, you can easily stretch the Pixel 2 XL to 2 days of use on a single charge and heavy users can still squeeze out a full day of battery life. When you set up the Pixel 2, give the adaptive battery a few days to learn your usage pattern and optimise the battery accordingly. All in all, while the Pixel 2 XL may not be a battery marathon king like Huawei Mate 20 Pro or iPhone XR, it will still prove to be more than enough for most users. Unfortunately, there is no wireless charging here. However, there is fast charging, which works as it should and refills your phone's battery quickly as you get ready to head out.
Conclusion
Should you get the Pixel 2 XL in 2019? The answer lies in what you need most from your smartphone. The direct and most popular competitor to the Pixel 2 XL is the OnePlus 6T which comes with a newer and faster processor, better display and a glass and metal body. While the performance difference won't be significant now, it will be 1 or 2 years down the line. If sheer performance is what you're after, there are no 2 ways about it, you absolutely have to get the OnePlus 6T. It is still the phone to beat when it comes to sheer fluidity and performance.
However, if you're looking for a great camera phone which is still a great performer and will always be the first to get software updates, get the Pixel 2 XL. I don't know what it is, but the Pixel 2 XL is a phone which exudes character and that cannot be said about most of the phones in the market today. Usually after a review, I immediately switch to whatever device I'm supposed to review next. But with this phone, I think I'll stick to it for a few more days.