For many people, the iPhone 13 and iPhone 13 Pro may not appear to be a significant upgrade on the surface, but it boasts excellent spec upgrades. The best-selling smartphone has all the bases covered to be your daily driver, with features like upgraded cameras with Cinematic mode, brighter Super Retina XDR display, and the powerful new A15 Bionic CPU. 
So it's not surprising that If you've purchased the latest iPhone, you're probably shopping for the best iPhone 13 cases and covers. They'll help you up your iPhone's style quotient while also protecting it from potential cracks and dents. So, without further ado, have a look at some of the top designer iPhone 13 cases you can buy in 2022.
Note: We update our article from time to time to cover the latest products available in the market.
List of the Best Designer Cases for iPhone 13 and iPhone 13 Pro in 2022
1. Mosnovo Glitter Case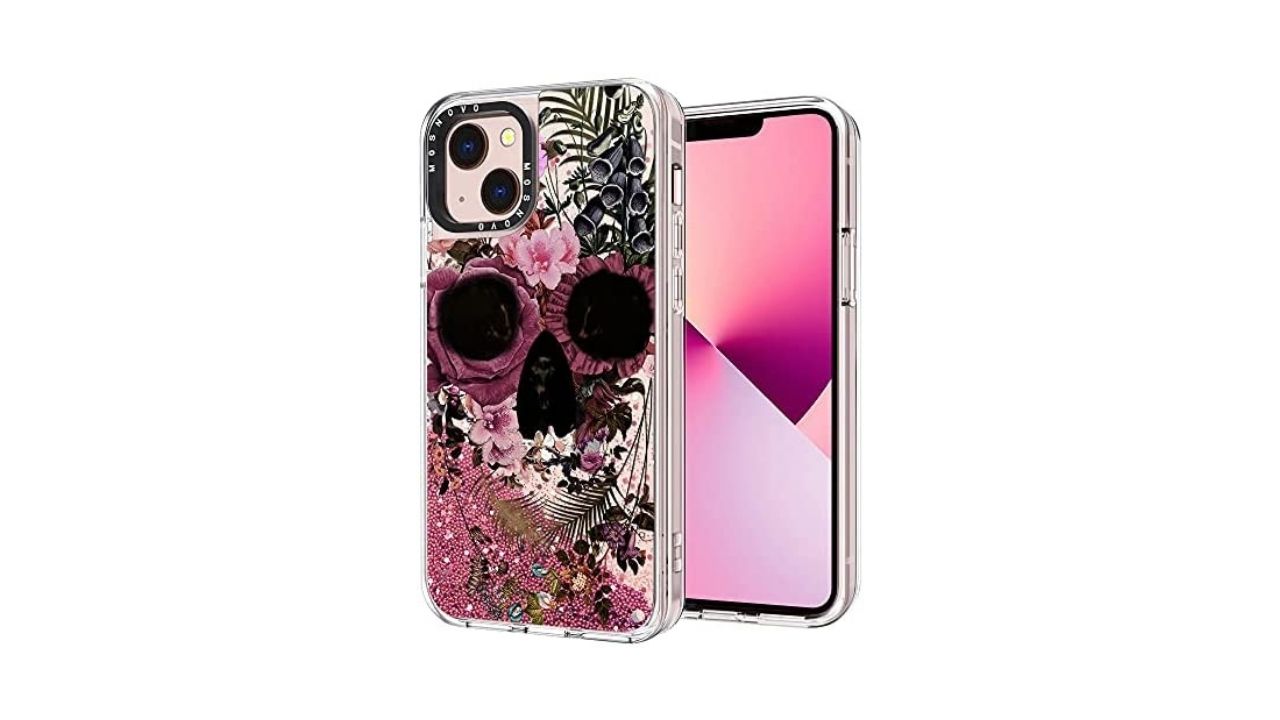 This Glitter case by Mosnovo is a worthy contender on our list for some of the best designer cases for iPhone 13. For starters, as the name suggests, the case consists of tumbling Glitter which has a dynamic effect and can be flipped or shaken around the case if you're feeling particularly bored or just love the look of swishing glitter. Not only this, but the case also provides for safety and quality under one umbrella. It has gone through rigorous checks and various standards so you won't have to worry about its quality or protection as well! This glitter case for iPhone 13 Pro has accessible and intuitive cutouts which means that you have access to all of your buttons and ports. The case also features a raised bezel on itself so that your screen and camera bump are not in contact with any rough surfaces when put on a flat surface. It even harbours a TPU Bumper which means that not only does it outdo itself in the looks department, but it also offers you excellent protection against falls, scratches and the occasional bumps. Users have raved about this case and have praised it for being worth their money. Most of them have enjoyed the look of this phone and the excellent protection it offers without compromising on the way it looks or feels!
Check Price on Amazon for iPhone 13
Check Price on Amazon for iPhone 13 Pro
Also Read: Top 15 iPhone 13 Pro Clear Cases To Buy in 2022
2. Sonix Magsafe case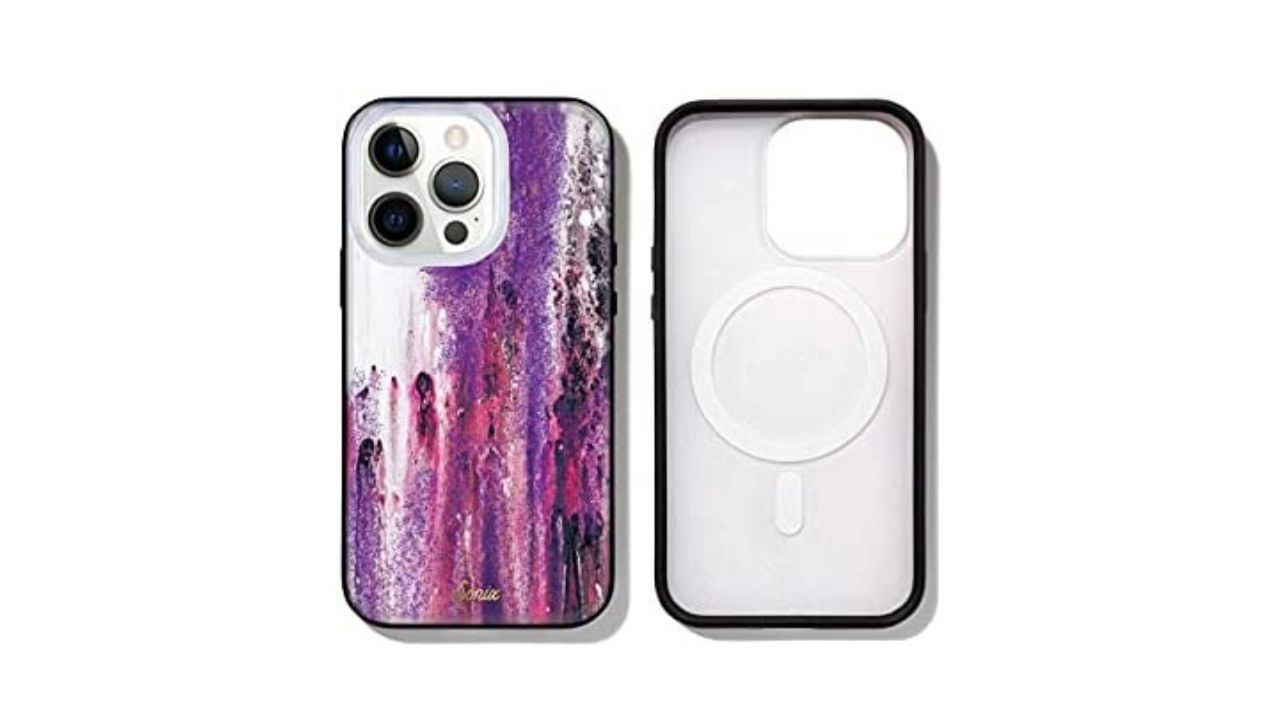 Look no further than Sonix if you're looking for the nicest, cutest, or any other adjective you can think of for an aesthetically pleasing case. There's even a glow-in-the-dark type among its lineup of designer iPhone 13 and iPhone 13 Pro cases. The buttons feel tactile, and the front corners have a raised bumper. Some of these cases, according to Sonix, are biodegradable and constructed of environmentally benign thermoplastic elastomer materials, allowing them to degrade in three to five years. If you have an old Sonix case, you may give it to a charity like Goodwill and receive 30% off your future case purchase through the company's ReSonix programme. Many users who have purchased the case have called it a worthy purchase and have praised the phone for its abstract designs and features like glow in the dark. User reviews have also mentioned how good this designer iPhone 13 case fits and how it doesn't slip out of the grip at all and feels firm and solid most of the time. The case is sleek, durable and attractive and is a worthy purchase for anyone who is looking for some of the best designer cases for iPhone 13 Pro!
Check Price on Amazon for iPhone 13 
Check Price on Amazon for iPhone 13 Pro
Also Read: Best Accessories for iPhone 13 Pro You Can Buy Right Now
3. CASETify Ultra Impact case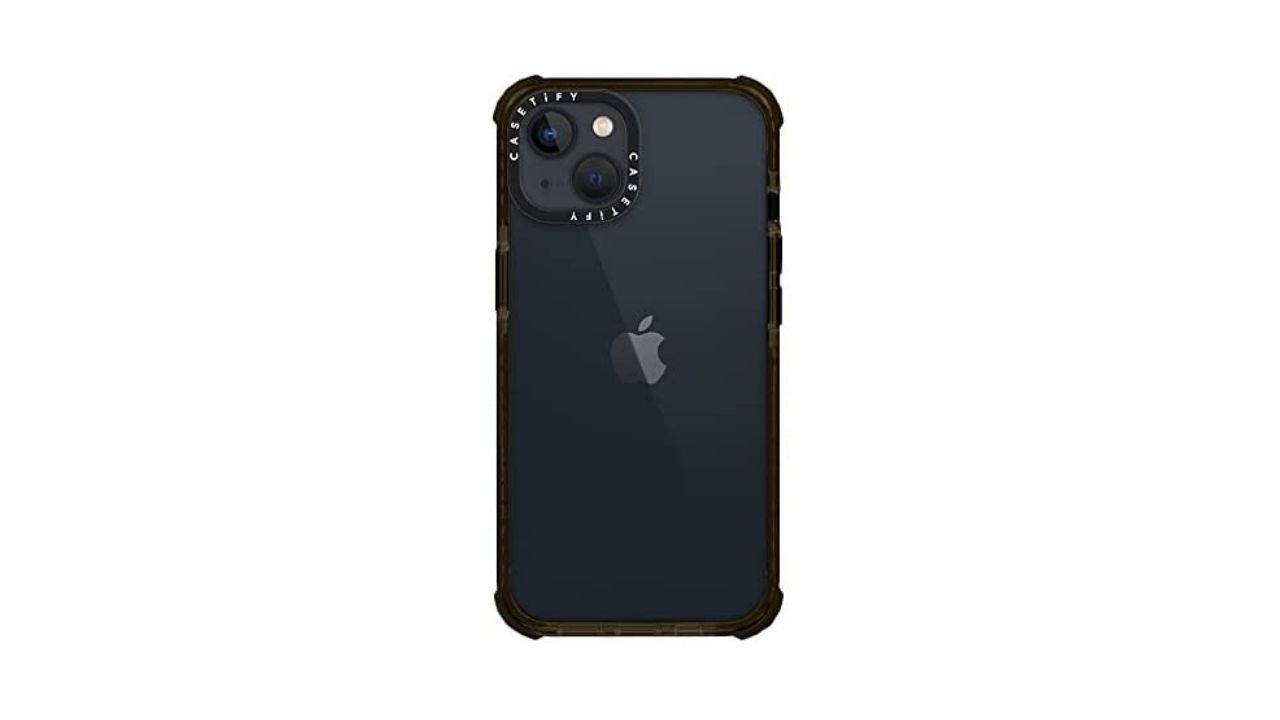 Cases by CASETify are some of the most eco-friendly good looking cases for anyone who is looking for the best designer cases for iPhone 13. Firstly, the Casetify Ultra Impact cases are made from 65 percent recycled materials and contain an antibacterial coating to keep your iPhone 13 germ-free. The Impact case's larger bumpers will protect it from drops of up to 9.8 feet. It's also totally configurable, just like the rest of Casetify's products. If shades of black aren't your style, Casetify has other designs and customisation choices. The case is also shock absorbent and protects your phone from nasty falls. If you're looking for wireless options as well then this case is still a perfect choice since Wireless charging isn't a thing of the future; so you shouldn't have any issues. The case is Qi-compatible, allowing you to use the new wireless charging standard. You can also charge your iPhone without having to take it out of its case. The case has been praised for its premium feel and optimum protection. Users have also praised the case for protecting their iPhone 13 from multiple falls and mishaps.
Check Price on Amazon for iPhone 13
Check Price on Amazon for iPhone 13 Pro
Also Read: Best Apps for Your iPhone 13
4. Lifeproof Wake case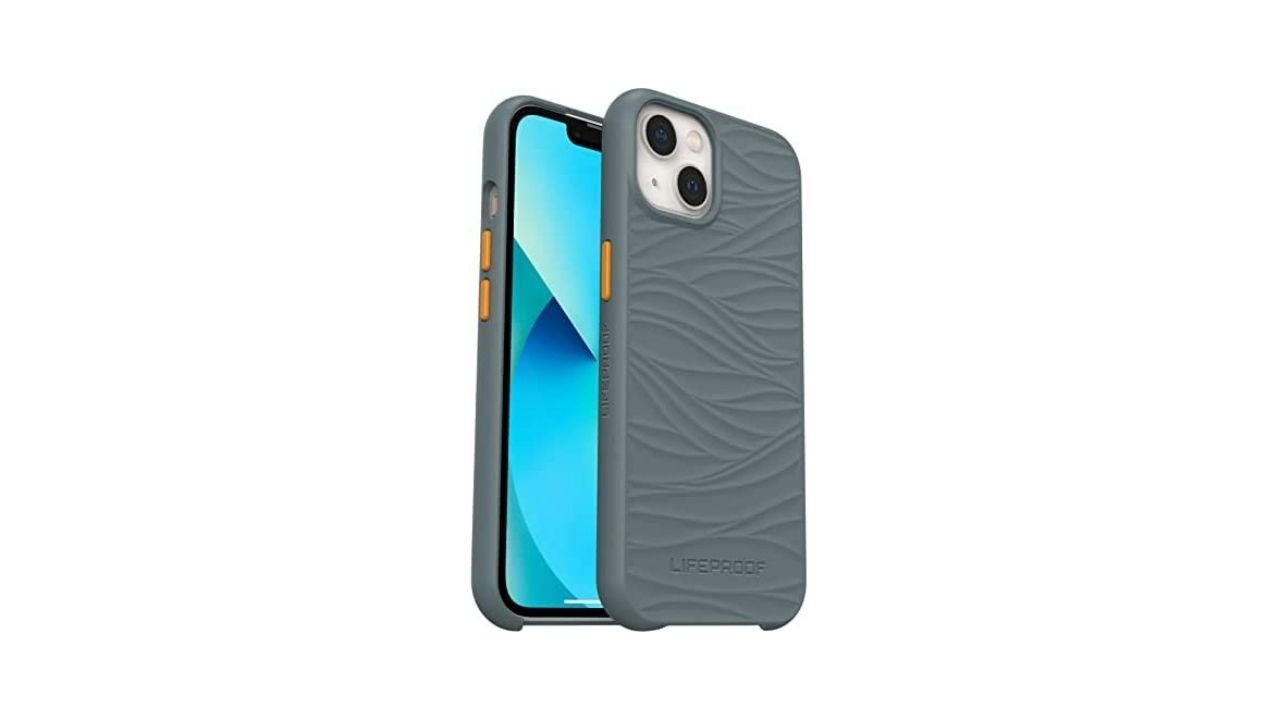 The Lifeproof Wake is one of the most environmentally beneficial methods to safeguard your iPhone, as it is made from 85 percent recycled plastic. Commercial fishermen cooperate with Lifeproof to salvage fishing nets that have outlived their usefulness. Typically, these nets wind up in landfills or, even worse, cut loose and drift on the ocean floor. Instead, Lifeproof crushes them into black, dark green, or light green pellets, which are then transformed into ultra-thin, drop-resistant one-piece casings. On the back of this iPhone 13 case, there's a beautiful wave design that makes it simple to hold. Even better, you can send the case back to Lifeproof after you're done with it to be converted into a new case (Lifeproof is a recycling company).
Check Price on Amazon for iPhone 13
Check Price on Amazon for iPhone 13 Pro
Also Read: Bluetooth not working on iPhone 13? Here are 14 ways to fix it
5. Otterbox Symmetry Series+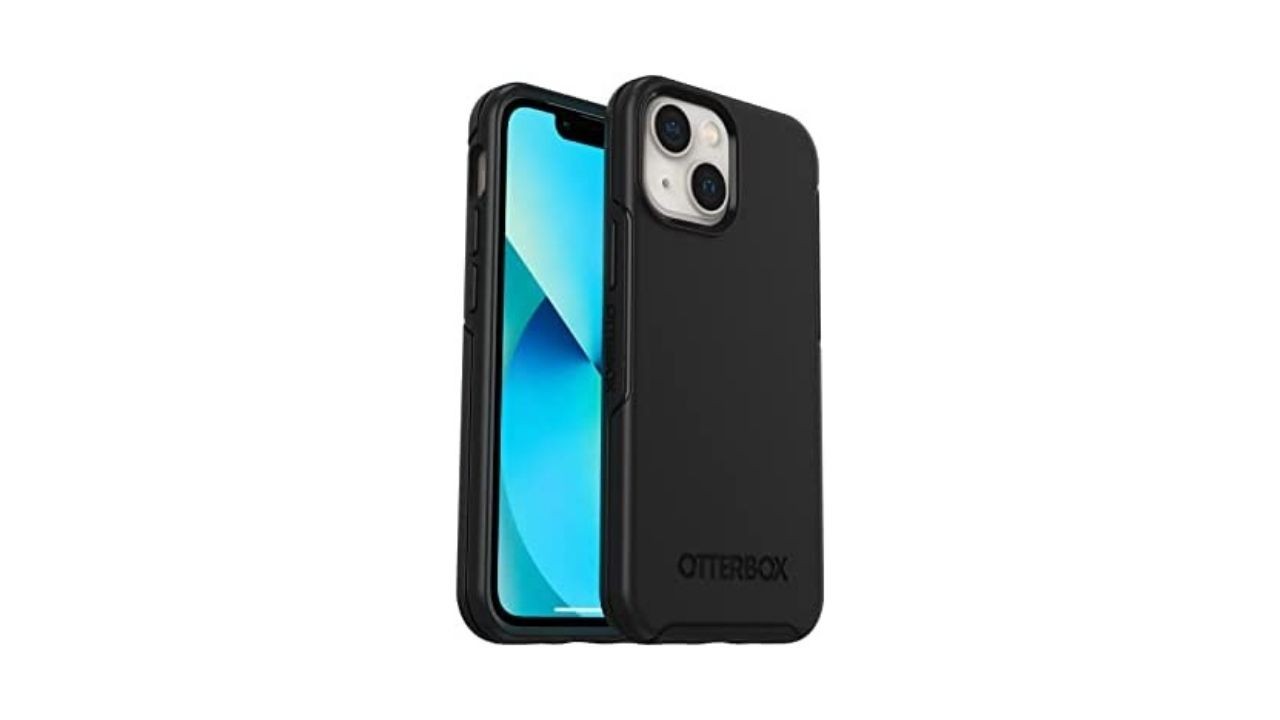 The Symmetry Series+ cases are ideal for those looking for the greatest protection in a good looking case with MagSafe support. These have long-wear coatings and are tested to three times military drop standards. To prevent microbial growth, the casing contains a silver-based additive. It costs more than Otterbox's other products, but it will protect you and your iPhone better. The Otter + Pop Symmetry line from Otterbox is a must-have for anyone searching for a case with superior protection and fantastic looks. They have the antibacterial coating and the three-times drop protection of the other Symmetry cases. So if you're someone who frequents the gym a lot or are simply interested in sports and have a tendency to drop your phone a lot, this case is essentially perfect for you. It is available in the colours Grey, Black, Enigma, Stardust, Wallflower, Ombre Spray, Enigma, Purple, Pink and a clear case option as well!
Check Price on Amazon for iPhone 13
Check Price on Amazon for iPhone 13 Pro
Also Read: Best Fast Chargers for iPhone 13 Pro and 13 Pro Max
6. LifeProof SEE case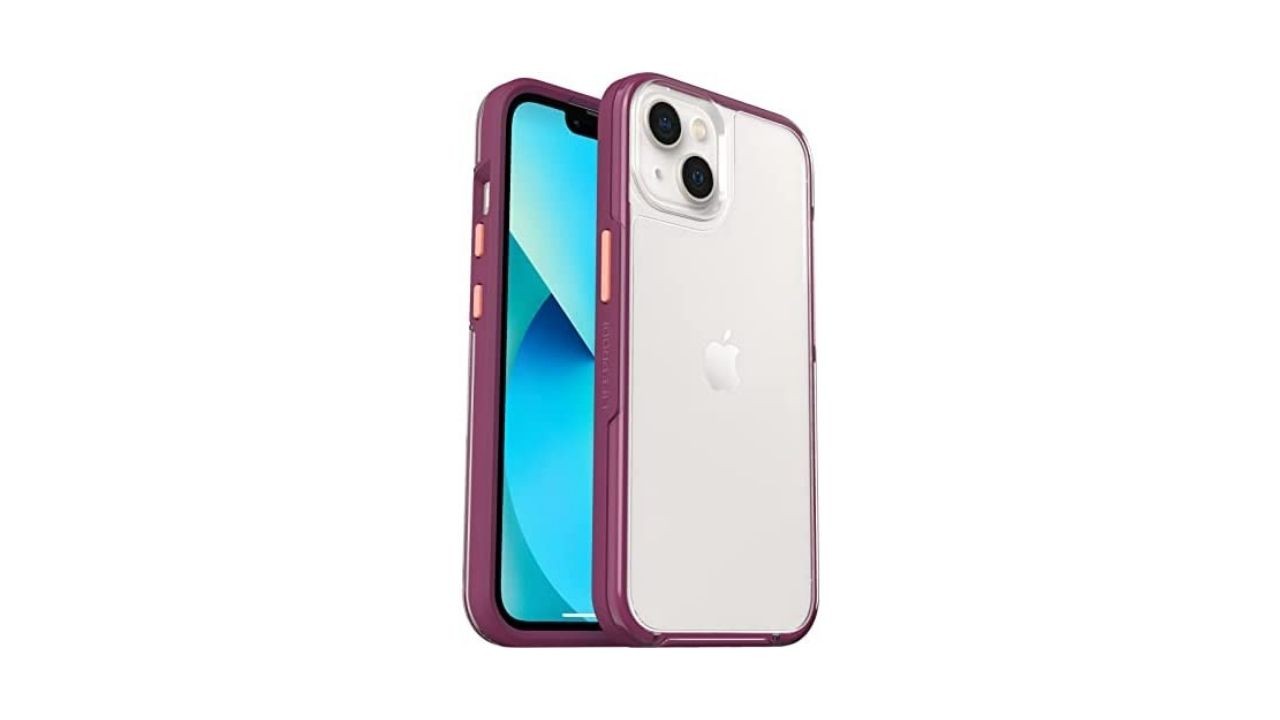 Here we have another LifeProof case, the LifeProof SEE series. The SEE series is a minimal-looking iPhone 13 clear case lineup. It can withstand drops up to two metres and is constructed from a single sheet of material for enhanced strength. The material is 45 percent recycled plastic, and you can give a dollar to one of LifeProof's water charities when you buy one of their cases. The designer iPhone 13 Pro case is lightweight, durable, includes MagSafe support, and is environmentally friendly. That's a victory for everyone. Apart from being a stunner in every sense of the word, this designer case for iPhone 13 Pro is also very durable so you won't have to worry about your iPhone 13 when you drop it on your floors. It's available in the colors: Motivated Purple, Black Crystal, Unwavering Blue, Zeal Grey, Anchors Away, Black, Lets Cuddlefish and Sofishticated. Even if the SEE case contains a significant amount of recycled materials, you wouldn't be able to tell. The back plastic is somewhat hard, but the front screen is well protected by nice rubberized bumpers. The LifeProof SEE Case with MagSafe is small and light, so it won't take up much room on your iPhone 13. Because the case is made of plastic, it's also extremely lightweight which means you won't have to worry about added bulk. 
Check Price on Amazon for iPhone 13
Check Price on Amazon for iPhone 13 Pro
Also Read: Best Camera Lens Protectors for iPhone 13 Pro and iPhone 13 Pro Max
7. Otterbox Defender Series Pro XT (Good looks & Great Protection)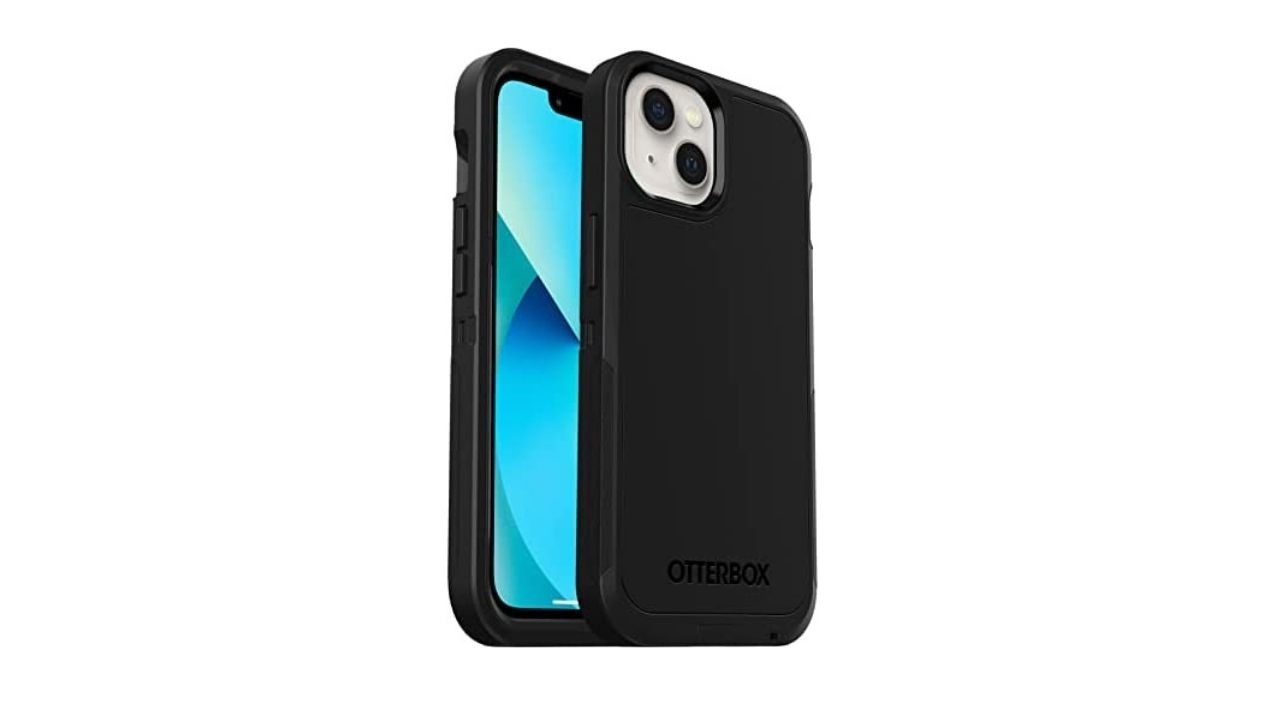 Looking for style and protection? Well, who can possibly do it better than Otterbox? When it comes to reliable iPhone protection, this slimmed-down version of the original Defender case is no slouch. It features built-in MagSafe magnets, port covers, raised edges for screen and camera protection, antimicrobial coating, and is manufactured from 50% recycled plastic. This is the one to get if you want a
rugged protective iPhone 13 case that won't break the bank but will also look stylish and sleek when you carry it around. Various users have recommended this case for iPhone 13 Pro precisely because the case does what it promises to do: provide protection whilst also making sure that your iPhone's beauty is not compromised. Users have also said that although it's quite thin and slim, it offers the same protection as the original defender series. This is seriously one of the best cases for iPhone 13 Pro if you're looking for maximum protection from a trusted brand that offers looks as well! Moreover, it works with wireless chargers as well.
Check Price on Amazon for iPhone 13
Check Price on Amazon for iPhone 13 Pro
Also Read: Best Camera Lens Protectors for iPhone 13 and iPhone 13 Mini
8. Razer Arctech Pro (Best for Gamers)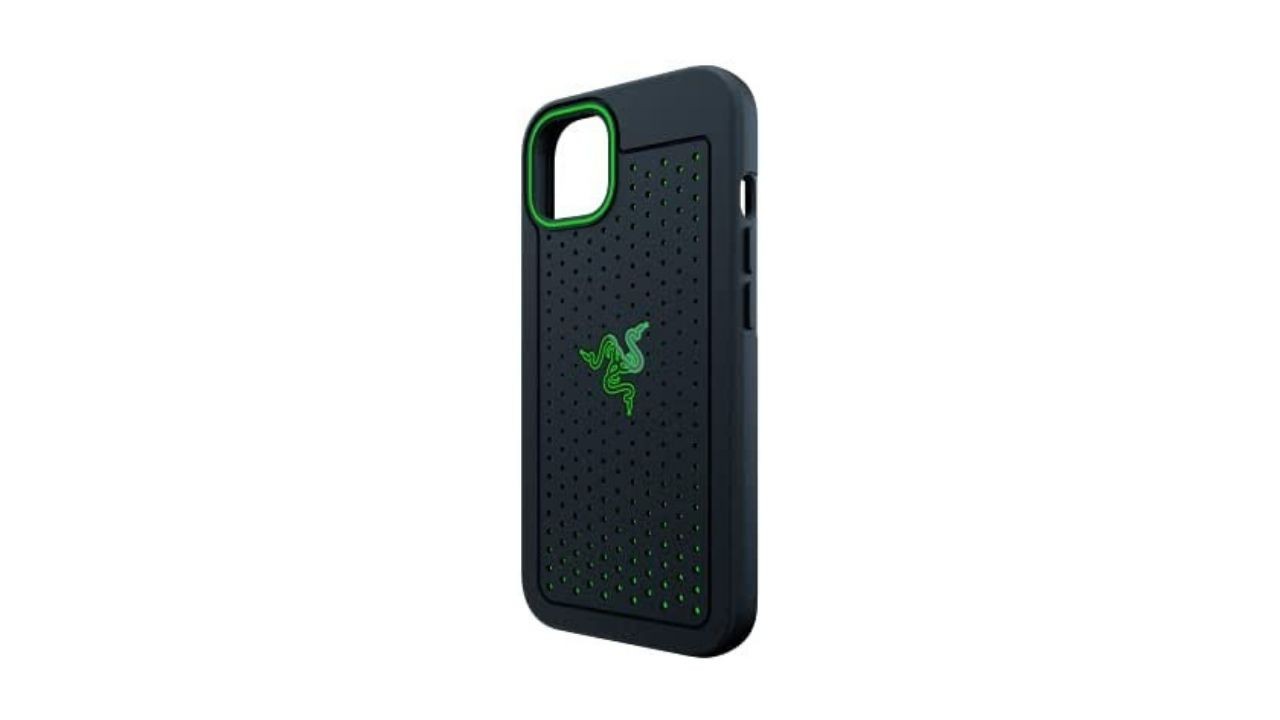 If you're a gamer, you would understand the value of heat dissipation and better thermals. Well, Razer has brought that to this good looking iPhone 13 case. This designer/gamers case for iPhone 13 Pro has a new back that is dotted with visible ventilation channels, which should easily dissipate any extra heat generated by the phone during a session of intense gaming. A "thermally conductive layer" sits behind these holes, absorbing heat and channelling it away from the phone. But that's not all, the Arctech case corners have been strengthened with TPE (thermoplastic elastomers), which is not only thermally conductive but also made of non-toxic recyclable plastics with a low environmental impact. The outside of the case has a non-slip material, allowing for a secure hold with less possibility of it slipping out of your hand. Even if it falls, it won't be a problem: the robust polymer mix reinforcing the case corners is said to be even more durable than the previous generation, and can withstand a lot of abuse while protecting your phone. According to Razer, an antibacterial protection layer sits on top of the casing, preventing bacteria from growing on the rough surface even if you leave it unattended for too long.
The case works with Apple's MagSafe and Qi wireless charging pads, so you'll never have to remove it to charge your device (or enjoy 5G, for that matter). 
Check Price on Amazon for iPhone 13
Check Price on Amazon for iPhone 13 Pro
Also Read: iPhone 13 Overheating? Here's how to fix it
9. Lupa Legacy iPhone 13 Wallet Case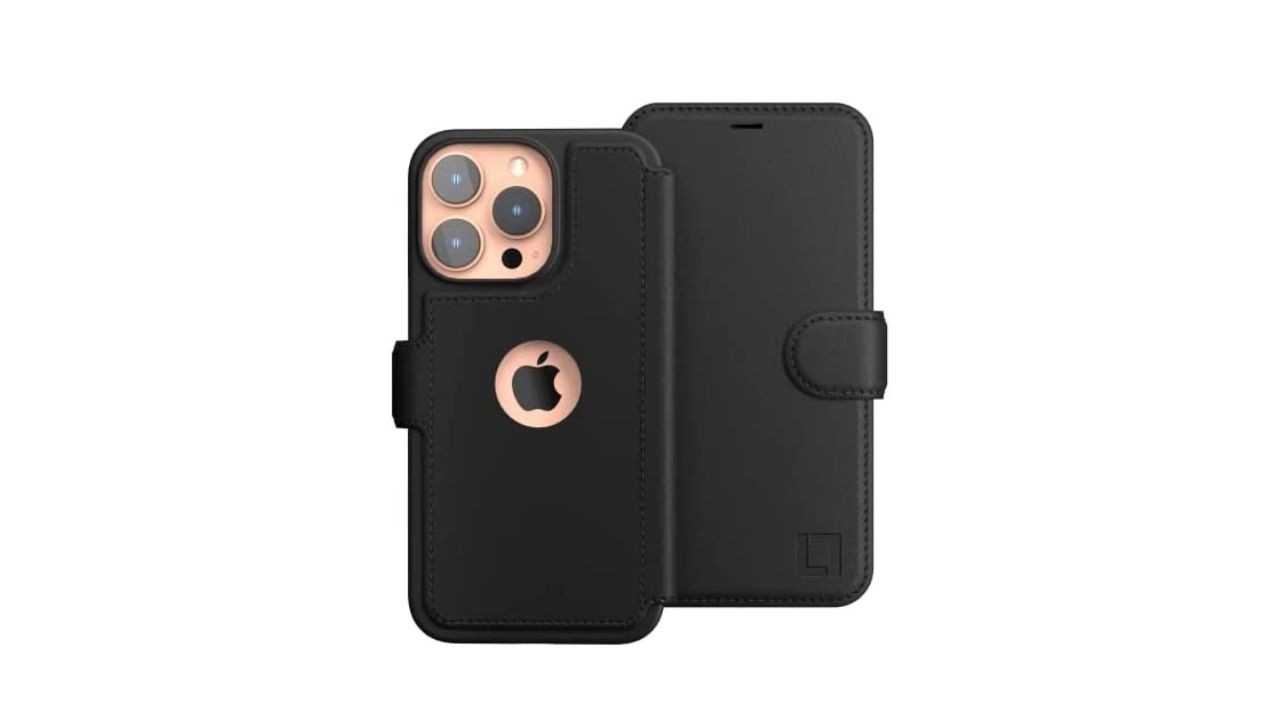 This designer case is the perfect match for anyone who is looking for functionality and good looks. This case is perfect for those who love to travel or have a very hectic lifestyle. Without the need for a big wallet or handbag, you can carry up to three cards and cash. Unlike other wallet cases, it is also extremely light and slim, which means you won't even feel the case once it's on your phone. This designer wallet case from iPhone 13 series is robust and attractive thanks to its high-end handcrafted stitchings and high-quality leather. This ensures that your iPhone 13 Pro Max looks stunner in every sense of the word. This case provides the best screen protection for your phone and the best part? You can feel confident that your phone will be scratchless, since the case offers fantastic protection as well as enviable design too! You also have easy access to all your buttons and a wider charger berth as well. It's also compatible with wireless chargers which means that you won't have to worry about taking your case off when you're charging your iPhone wirelessly. It also features a raised edge over its camera which ensures that your camera will remain scratch free. 
Check Price on Amazon for iPhone 13
Check Price on Amazon for iPhone 13 Pro
10. Cutebe Floral Design Case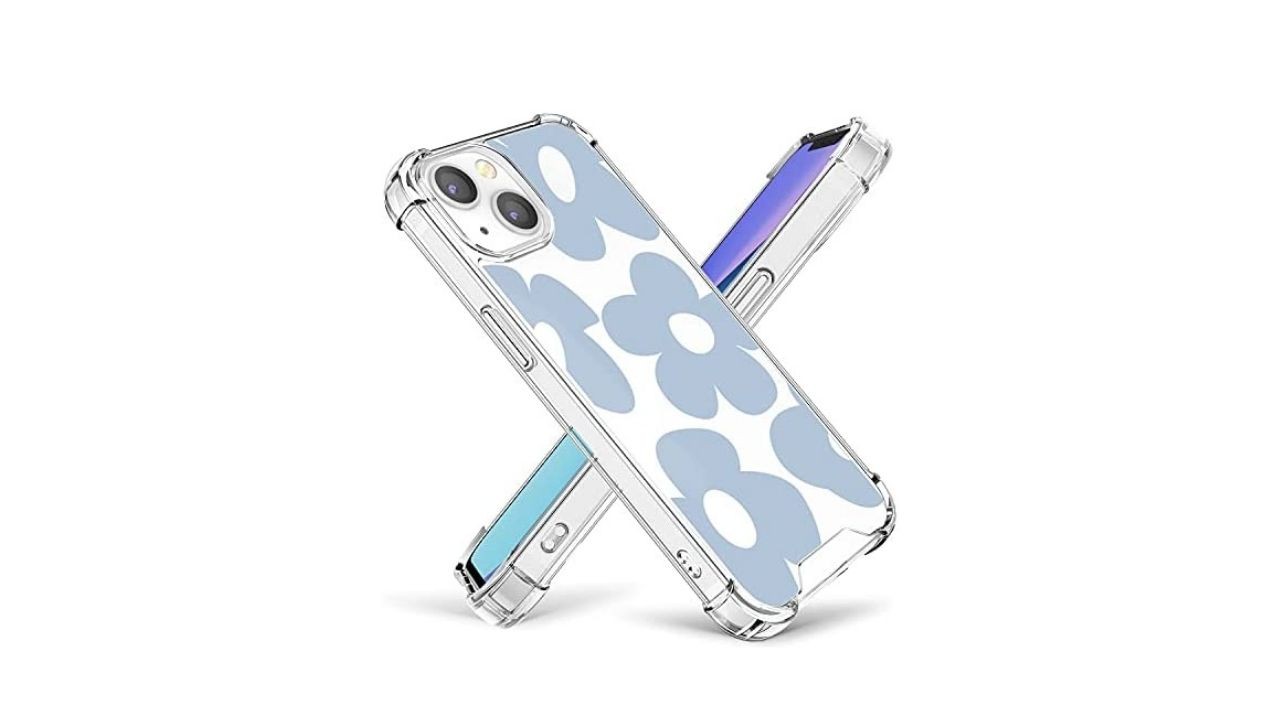 The Cutebe Floral Design case is a fantastic choice for those people who wish to show off the subtle minimal colours & beauty of their iPhone 13 without compromising on style. It is essentially a crystal case that is slim and secure with designer stickers. Not only this, this best value for money designer case for iPhone 13 also provides you with drop and dust protection and is also scratch-resistant along with being shock absorbent. It also comes with a 2mm thick camera bezel which keeps the lens from scratching when put on a surface. Moreover, if you're worried about charging, this iPhone 13 floral case supports wireless charging. Users have praised the case for its slim fit, smart design along with its sturdy and great fit. It also comes with bumper guards on the corners which protects your phone against any hard bumps. At this price tag, this clear designer case for iPhone 13 offers an absolute bang for your buck. 
Check Price on Amazon for iPhone 13 
Also Read: iPhone 13 not charging? Here are 14 ways to fix it
11. GVIEWIN Marble Shockproof Case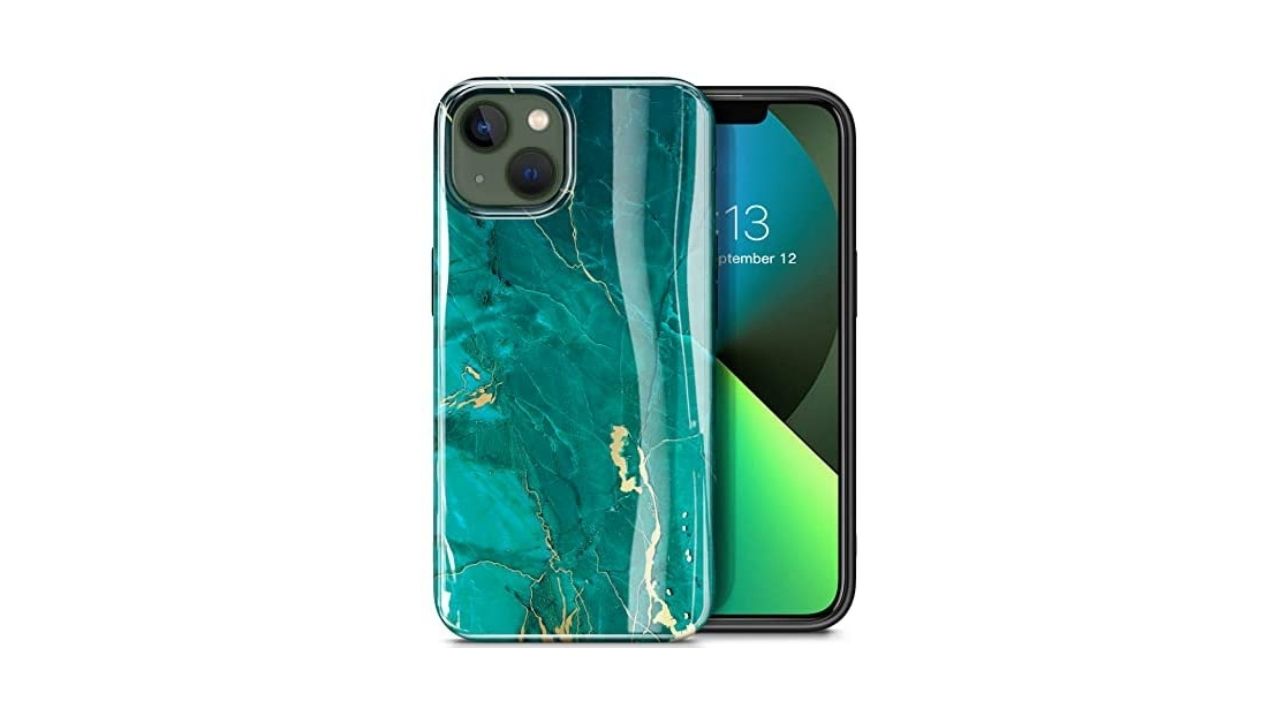 Make sure to consider the GVIEWIN Marble case if you're looking for a designer iPhone 13 Pro case that's ultra-slim and attractive as well. Among the thinnest of thin cases, the designs are exquisite and one-of-a-kind. This simple case is worth considering because it has thoughtful features like a raised lip around the iPhone screen and camera. It's a bare-bones case for folks who don't want to use a case but yet want to keep their iPhone safe from scratches and moderate drops. However, for face-down protection, it still includes a 0.3-millimeter raised edge around the iPhone screen. When you turn your phone face up, there's also a 2-millimetre lip around the camera to keep it from touching anything. The camera, mute switch, Lightning port, and speakers all have cutouts. The Sleep/Wake and volume buttons are hidden below raised buttons. Of course, this budget-friendly designer iPhone 13 case supports wireless charging. The two-piece keychain and lanyard that come with this case are attached with two tiny holes on the bottom border of one side. You can carry your keys and phone with just the keychain items attached. The case includes a glass screen protector for your iPhone 13 in addition to the keychain/lanyard. The case is flexible, making it simple to put on and remove. The case has a shiny sheen that makes it appear to be slippery, but it isn't. You can choose from a variety of stunning and vibrant patterns. The majority of the cases, like my Pink/Gold case, feature a marble design. Green/Gold, Black/Gold, White/Gold, and White/Gray are some of the additional imitation marble colours available. This iPhone 13 Pro case with ring support is as thin as a case can get and is slim enough to easily slide into your small pockets or purse and doesn't add much weight to your phone as well. However, there are no illusions from our side that this case can
protect your iPhone in the event of a major drop onto a hard surface, it will at the very least keep it safe from your daily fumbling about the house. The majority of ultra-thin cases are basic and look the same, but this is where the GVIEWIN case differs since it looks and feels different. 
Check Price on Amazon for iPhone 13
Check Price on Amazon for iPhone 13 Pro
Also Read: iPhone 13 not charging wirelessly? Here's how to fix it
12. Incipio Organicore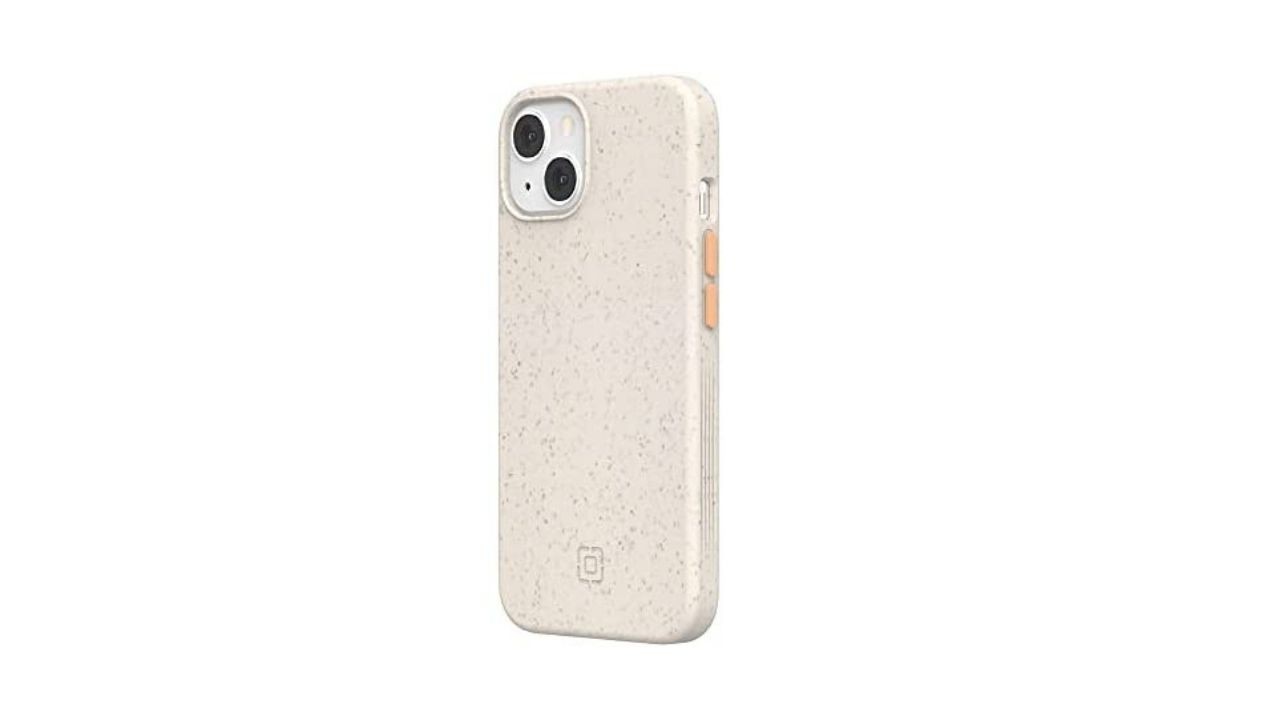 If you're looking for some of the best minimalist designer iPhone 13 cases in the market, then look no further. The Organicore cases lineup by Incipio is a favourite for many because they're not only composed of environmentally friendly materials but they're also guaranteed to decompose entirely in compostable surroundings. Even though the case is made of plant-based materials, it nevertheless provides eight feet of drop protection. It also has protective bezels around the screen and camera lenses to keep your expensive optics safe from damage. If you're environmentally conscious, you'd also appreciate the fact that for every Organicore case sold, Incipio will plant a tree. Besides that, the case certainly has one of the most attractive matte black colours which not only protects your iPhone 13 Pro but also gives it a sleek and classy look.
Check Price on Amazon for iPhone 13
Check Price on Amazon for iPhone 13 Pro
Also Read: Best Protective Cases for iPhone 13 in 2022
Well, this was all on our list of the best designer cases for iPhone 13 and iPhone 13 Pro in 2022. We hope that these suggestions have made you choose a beautiful case for yourself, if they have, make sure you let us know! Until then check out our article on the Best Leather Cases for iPhone 13 and iPhone 13 Pro in 2022