OnePlus has unveiled its new flagship OnePlus 8T on 14th October 2020, just a day after Apple launched its new range of iPhones. As expected, it has launched the "T" series in the second half of the year as an upgrade over the OnePlus 8 launched earlier this year. A single variant with 12GB RAM and 256GB storage is available for sale on different platforms. It is available in Lunar Silver and Aquamarine Green colors to suit your style. In terms of specs, the new OnePlus 8T comes with the 65W Fast (Warp) Charge and Qualcomm Snapdragon 865 offering one of the best performance to price ratio. Not to forget, it has a big 6.5-inch Fluid AMOLED display with a 120Hz of refresh rate. You will get a 48MP Rear Quad Camera and 16MP Front Camera. Also, it runs on the latest Android 11 and supports 5G and Wi-Fi 6. 
We all know, with the launch of new phones comes the demand for compatible accessories. OnePlus and third-party brands are aware of this and are always ready beforehand. Today, in this article we'll walk you through different accessories you can buy to get the most out of your OnePlus 8T. Before we move onto that, let's see what you get from OnePlus in the first place.
List of OnePlus 8T Accessories in Box
Sim ejection tool

Regular transparent case 

OnePlus stickers & manuals 

USB-C to USB-C cable

65W Warp Charging Adapter 
Now that you know what's in the box, let us take you through our roundup of the best accessories for the OnePlus 8T. 
Note: We update our article from time-to-time to cover the latest products available in the market. 
List of Best Accessories for OnePlus 8T
Best OnePlus 8T Back Cover and Cases
Back cover and cases not only give your phone a stylish look but also prevents it from getting damaged from daily wear and tear as well as accidental drops. So, here're some of the best OnePlus 8T back covers and cases. 
Best OnePlus 8T Cases (Overall) 
1. OnePlus 8T Quantum Bumper Case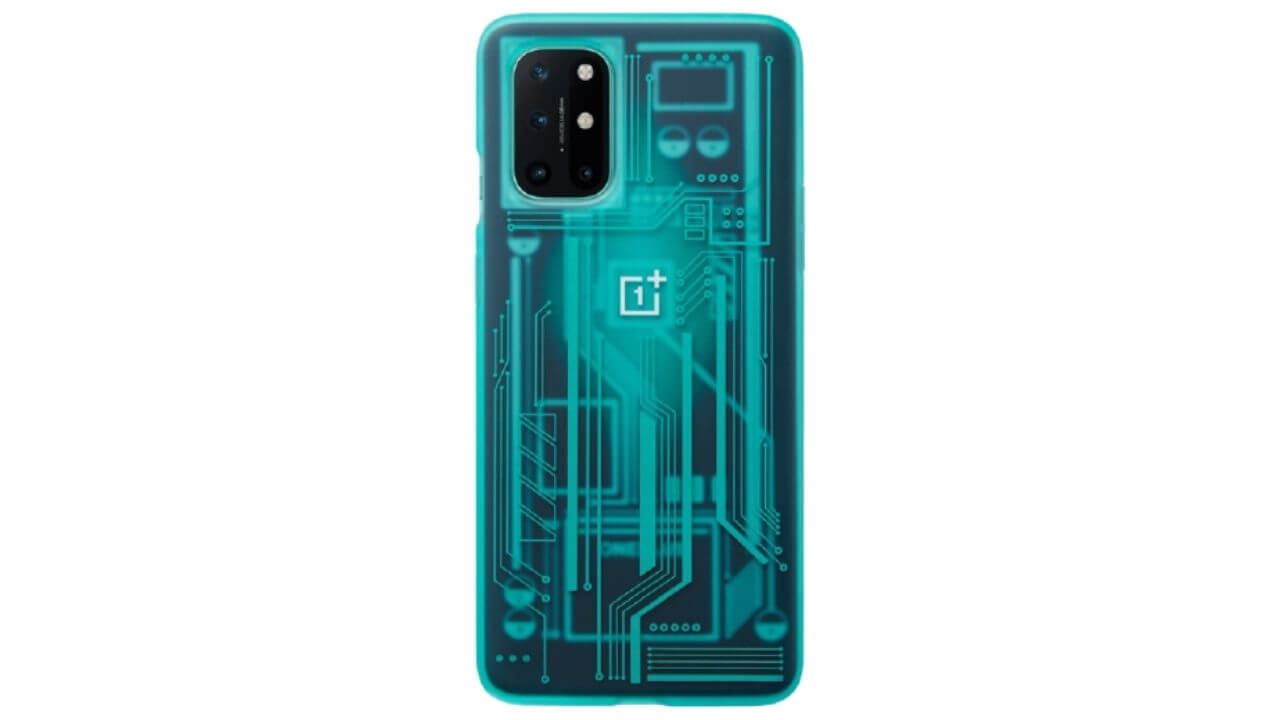 If you're someone who loves funky and cool back covers, then the official Quantum Bumper Case is a must-buy for you. It is bold and cool, the same as the new OnePlus 8T. It comes in a color that matches the Aquamarine Green OnePlus 8T.  The circuit
board design looks appealing and the case also provides shockproof protection. It is sleek with an easy-to-grip texture and a captivating aesthetic. You can go with this, without any doubt. 
Pros:
Appealing design

Best Shockproof protection

Easy-to-grip texture
Cons:
Comes in green color only
2. Simicoo OnePlus 8T Flip Cover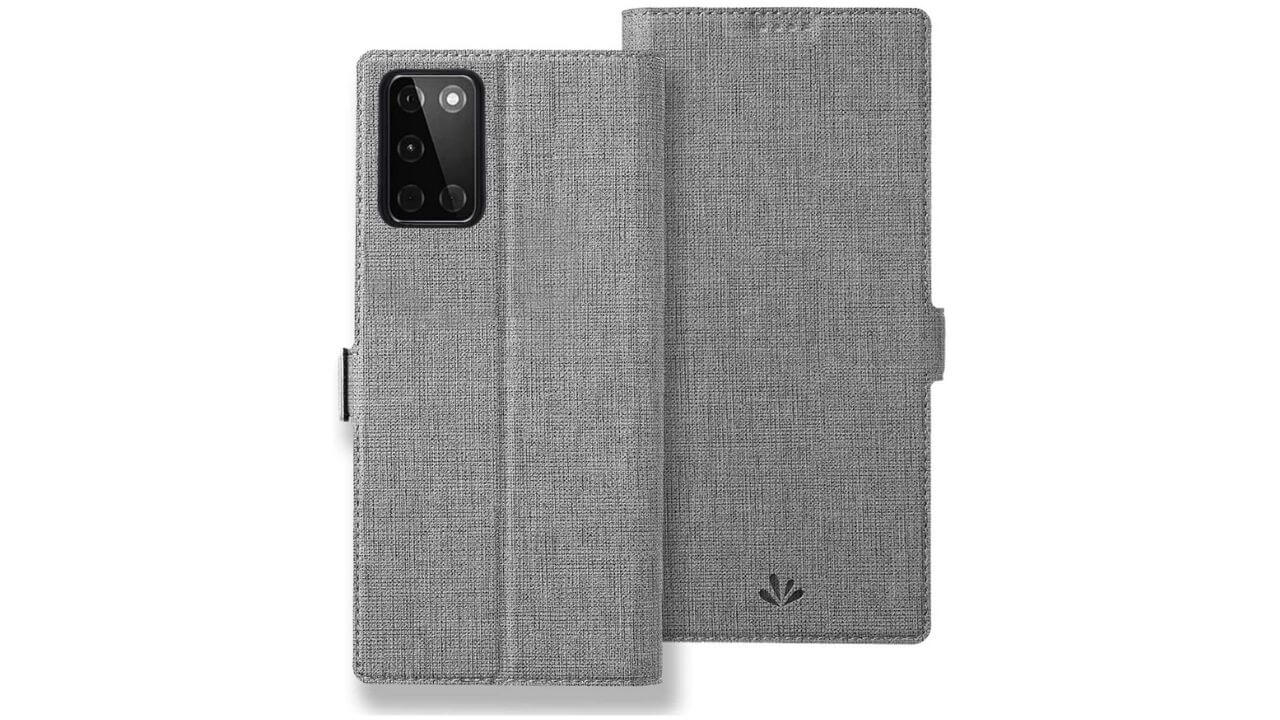 If you feel like getting a flip cover, then make sure that you check out the one from Simicoo. It has a wallet-like design and offers two built-in card slots and a cash pocket. The soft TPU and PU leather give decent protection to the device. Not to forget, it is made of environment-friendly materials that are highly durable and feel comfortable in hand. It comes with an adjustable kickstand that can be used to watch movies, make secure video calls without shaking. Raised edges across the camera protect it from getting scratches while the front flap gives protection to the display. There are four different colors available to match your style. 
Pros:
Wallet-like design

Built-in adjustable kickstand

Four colors to choose from
Cons:
Does not offer enough protection
3. OnePlus 8T Karbon Bumper Case (Official case for OnePlus)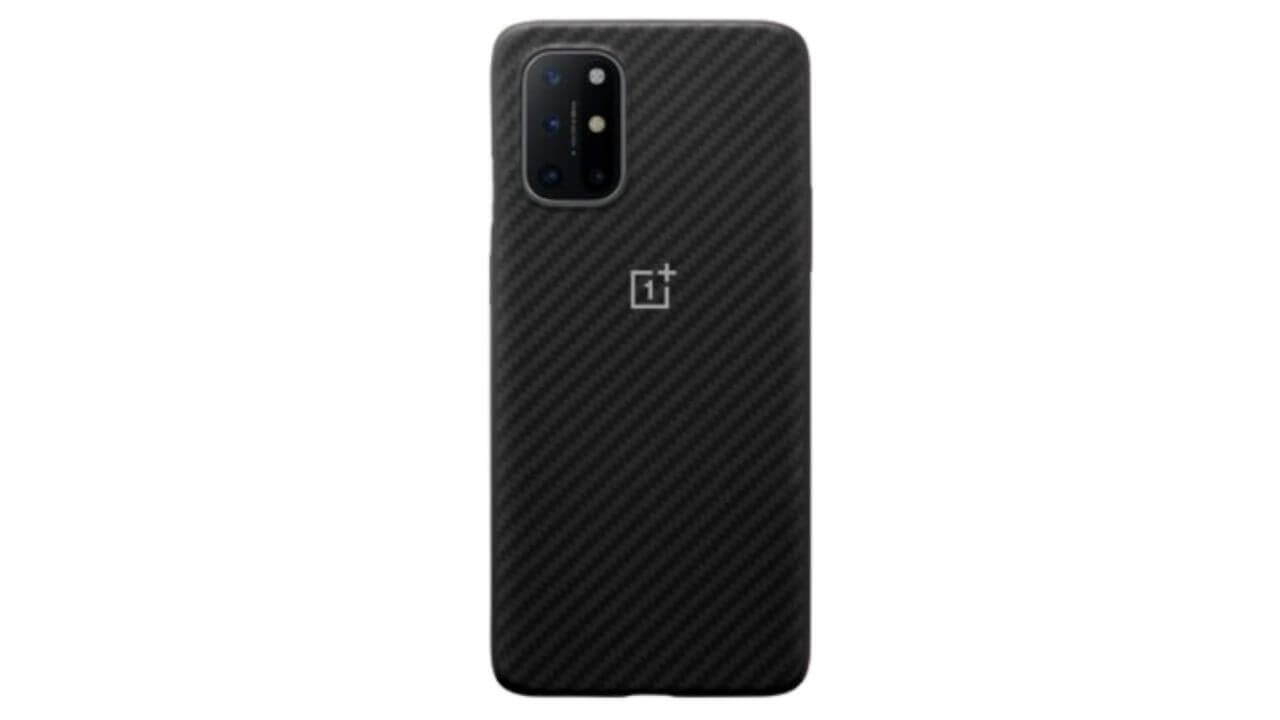 The Karbon bumper case gives overall protection to the OnePlus 8T and does not compromise on looks. It is made of TPU that delivers
reliable knock and impact resistance. Its sleek design and imprinted texture make it easy to grip. This OnePlus 8T bumper case provides edge-to-edge protection and resists scratches, fingerprint stains to keep your new phone look and feel fresh. Make sure you check out this cover from the link given below. 
Pros:
Sleek design

Edge-to-edge protection

Durable
Cons:
Best Protective/Rugged Cases for OnePlus 8T
1. DAMONDY Rugged Tough Armor Case for OnePlus 8T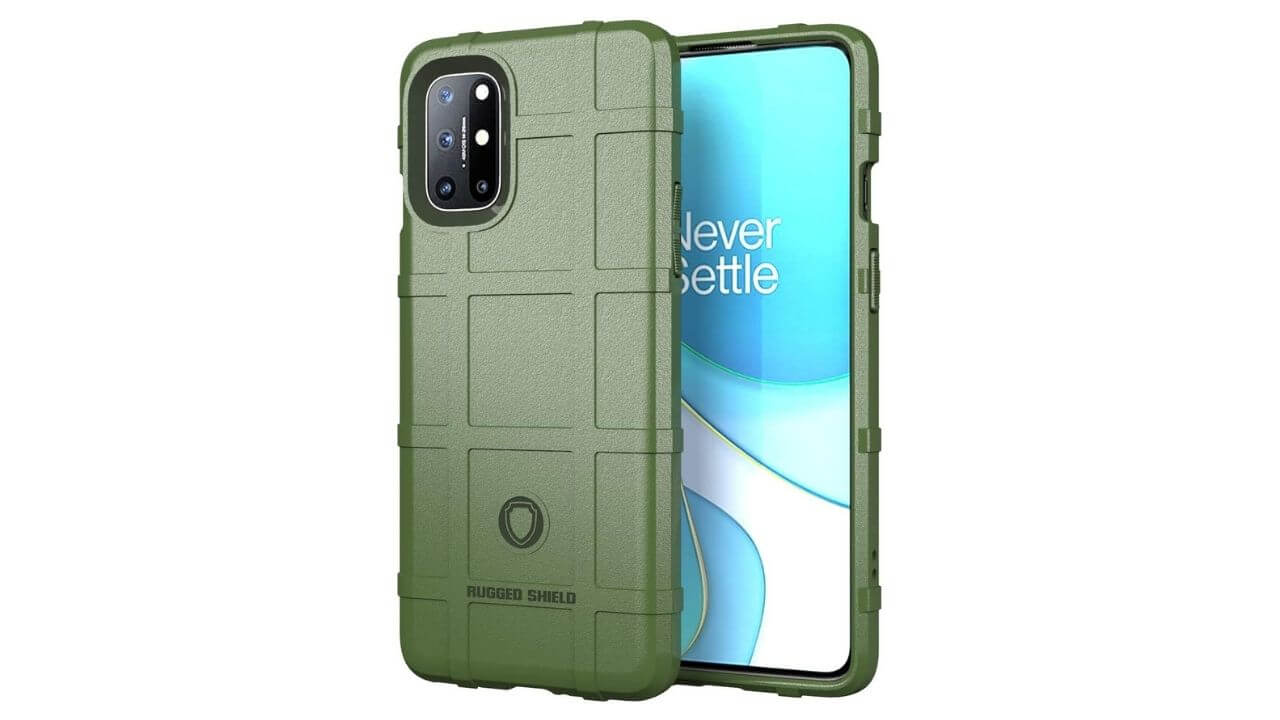 The DAMONDY rugged armor case protects your OnePlus 8T from heavy shocks and drops. It comes with precise cutouts made of molded edge technology. It features resilient shock absorption and a carbon fiber design to give your phone extra protection from everyday drops. While the raised edges around the front screen protect it. It comes in 3 different colors.
Pros:
Molded edge ensures edge-to-edge protection

Raised bumpers protect the camera and screen

Provides excellent grip
Cons:
The design might not appeal to everyone
Damondy offers a better-looking variant of this case. Click here to learn more about it.
Check Price on Amazon (India) – Alternative UAG Gear
2. OnePlus 8T Sandstone Bumper Case (Best OnePlus 8T Back Cover)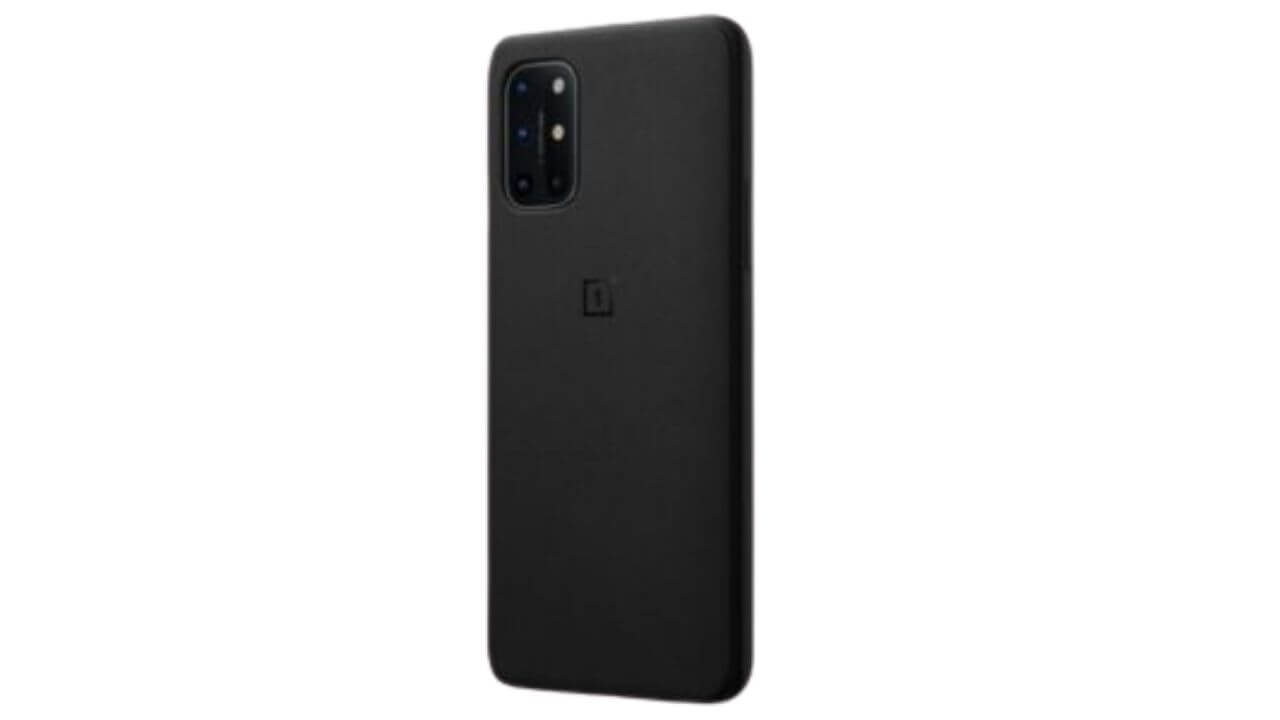 Here's another bumper case from OnePlus that looks and feels amazing in your hand. It comes with the classic sandstone finish that gives an eye-catchy look to your phone. It comes in two colors to make sure that your phone stands out. It protects the phone from daily shocks and drops. If you love textured cases, buying this OnePlus 8T case is a no-brainer.
Pros:
Sandstone texture ensures a better grip

Shock absorption and drop resistance
Cons:
Relatively expensive 

Comes in only 2 colors 
Best Clear Cases for OnePlus 8T
1. Spigen Ultra Hybrid Clear Case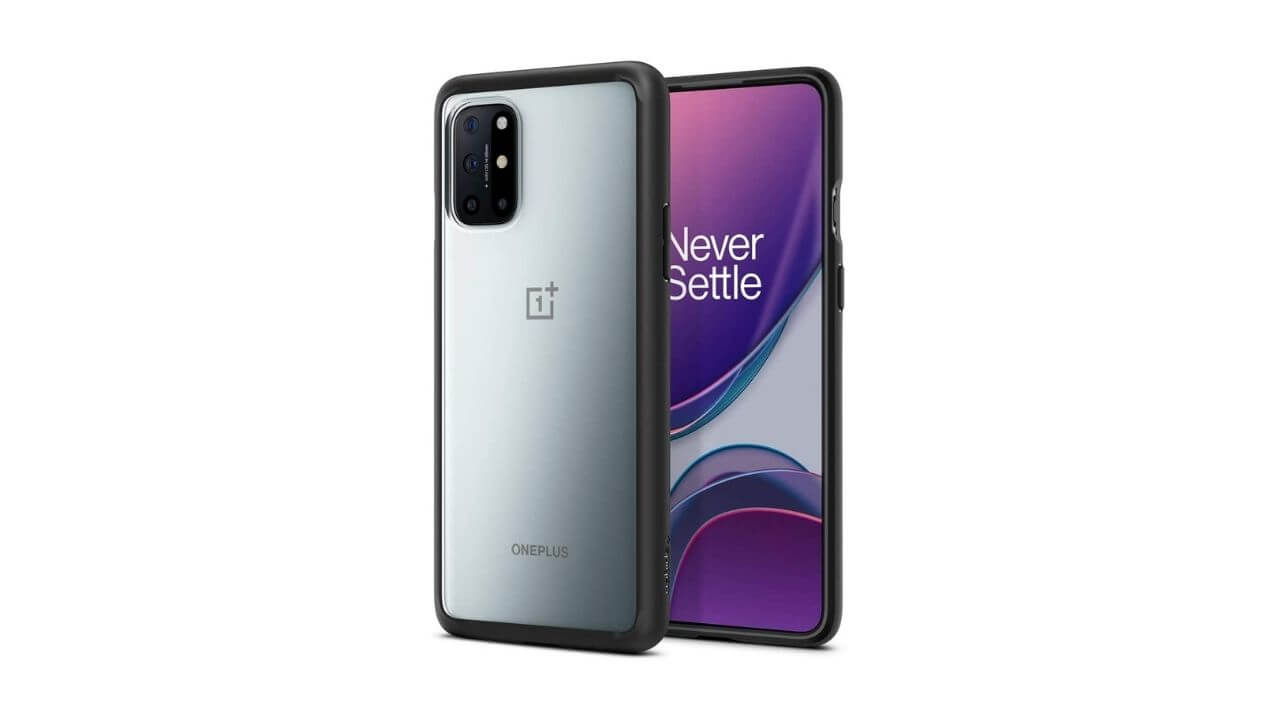 If you're looking for a reliable clear case, then nothing can match the quality of this case from Spigen. It does justice to its price by providing decent protection to the OnePlus 8T from accidental damage. This case comes with a clear TPU bumper that effectively protects the front and back of the device. You'll also find raised edges around the display to protect it from scratches. It is worth mentioning that the Spigen case is compatible with wireless charging. comes with a clear TPU bumper that protects your device's front and back. 
Pros:
Budget-friendly

Raised bumps around the screen protect it from scratches

Supports wireless charging
Cons:
2. Osophter Clear Case for OnePlus 8T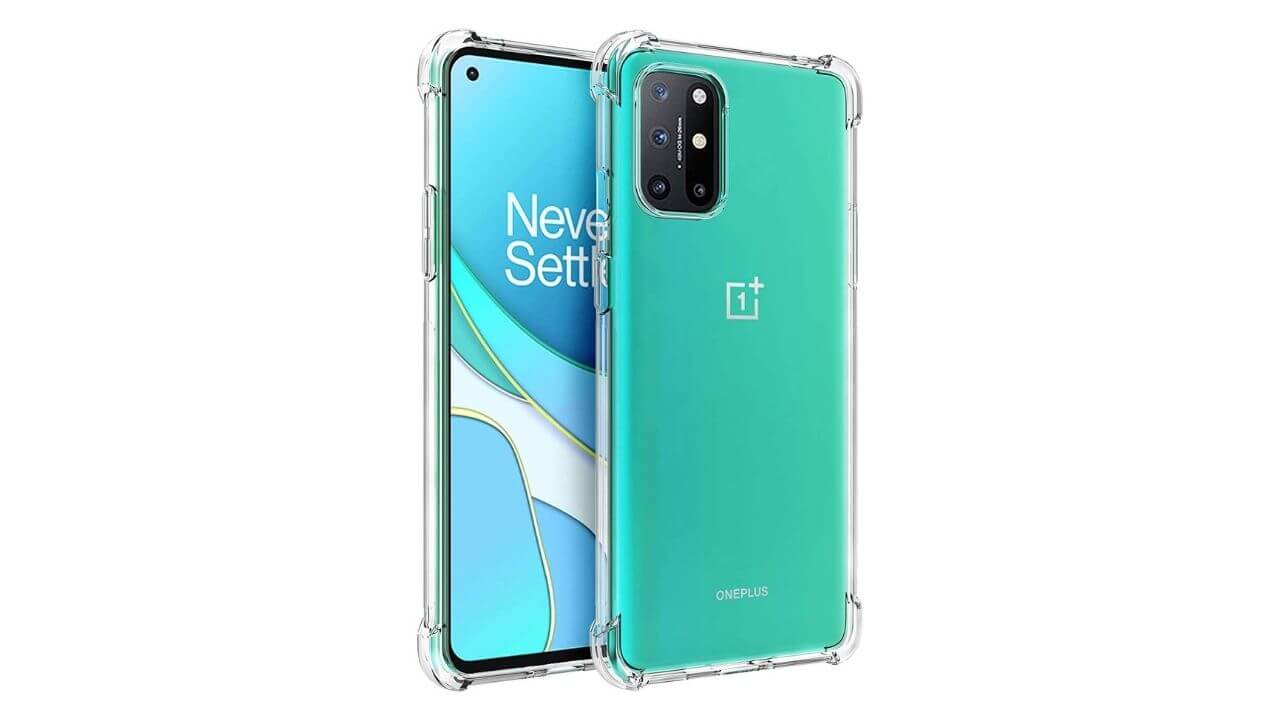 Made with shatterproof premium TPU material, the Osophter clear case gives all-around protection to the new OnePlus 8T. It is slim and thin in design that feels comfortable while carrying. It is surrounded by extended bumpers on all four corners to prevent heavy shocks during an accidental drop of the phone.
Pros:
Clear design

Reinforced corners to absorb shocks

Slim and thin design
Cons:
Check Price on Amazon (India) – Alternative
3. Luibor Clear Case for OnePlus 8T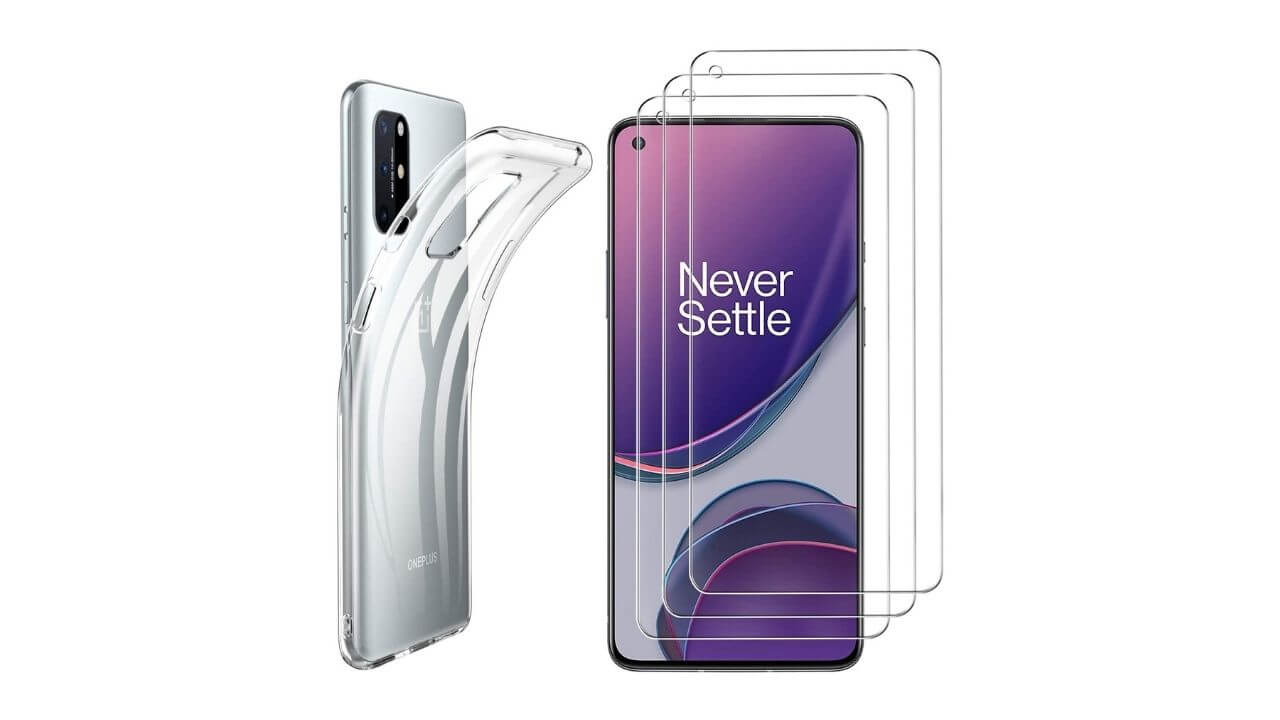 Here's a pocket-friendly clear case for OnePlus 8T from Luibor. This case is made from high-grade material and features a transparent design on the side as well as back. The flexible design of this case makes its installation and removal quite easy. Not to forget, you'll also get three screen protectors with the case.
Pros:
Super-affordable

Easy installation and removal 

Precise cutouts across the case
Cons:
Doesn't provide enough protection from heavy damage

Screen protectors included in the pack are not up to the mark 
Best Screen  Protectors for OnePlus 8T
1. LK Screen Protector for OnePlus 8T (3 Pack)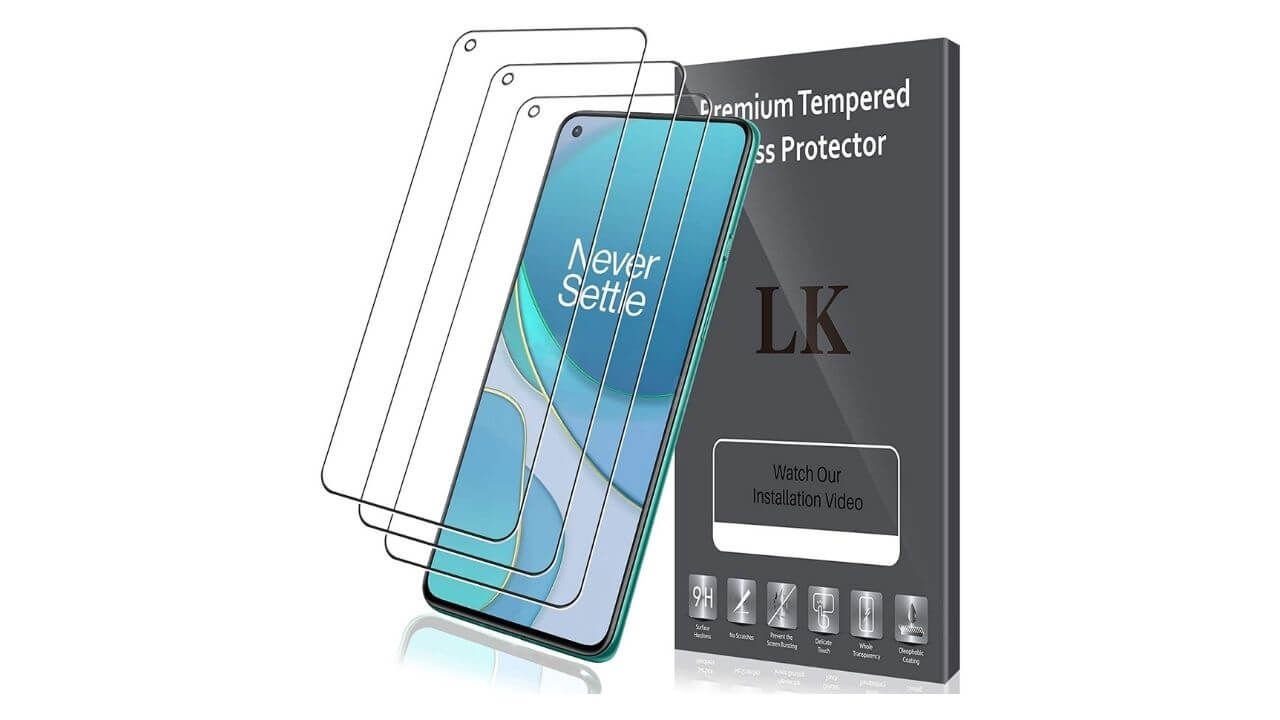 The LK screen protector is one of the best when it comes to protecting the curved screen of the OnePlus 8T. Its case friendly-design allows most cases to fit in perfectly without interfering with the glass. Like most tempered glasses, it also comes with 9H hardness that gives
shatter-proof protection. It is highly responsive and gives a crystal-clear viewing experience. There are precise cuts for the front camera for smudge-free selfies. Not to forget, you'll get three tempered glasses in the pack. 
Pros:
Affordable

Comes in a pack of 3

Case-friendly design
Cons:
2. OnePlus 8T 3D Tempered Glass (Best OnePlus 8T Screen Protector)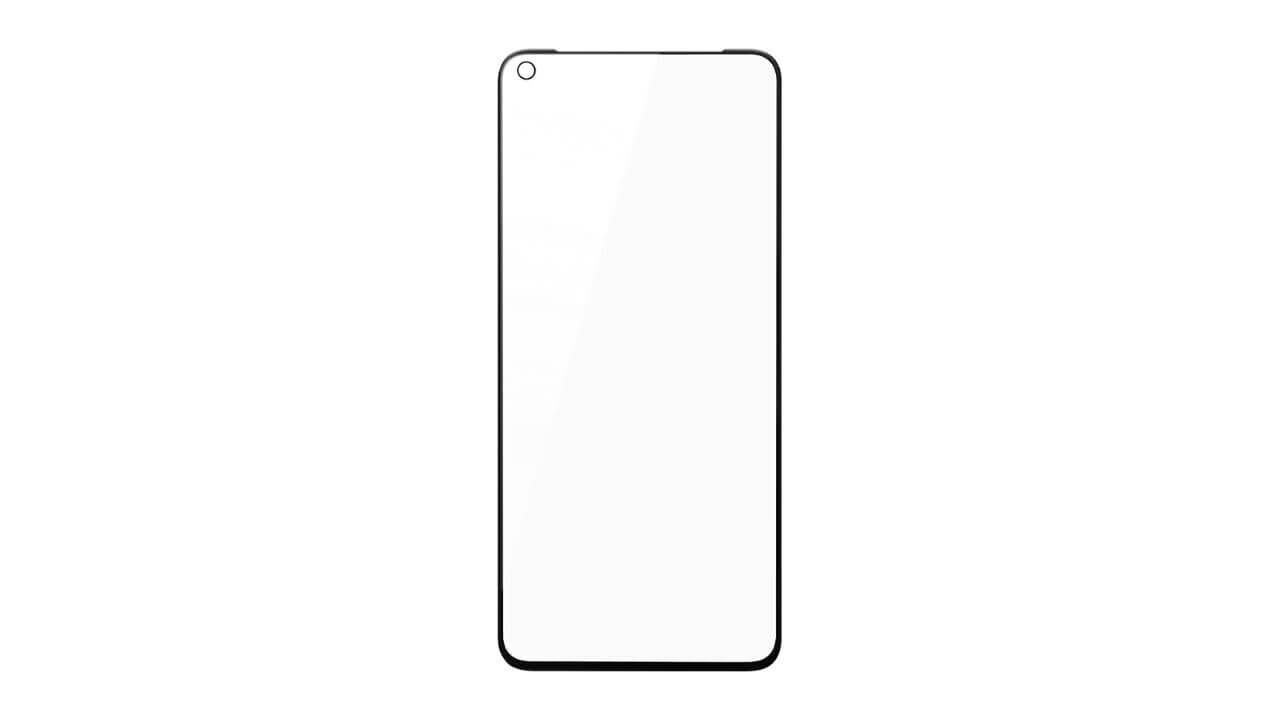 Here's the official OnePlus screen protector for the OnePlus 8T. It is designed to protect the big 6.5-inch screen from any cracks and scratches. It gives edge-to-edge protection to your phone's display. This tempered glass is manufactured while adhering to the OnePlus standards and precise CNC machining processes to deliver uncompromising quality. It is specially designed with shatterproof 9H hardness glass. Whereas, the oleophobic coating prevents fingerprint marks, dirt, and oil. 
Pros:
Crystal-clear viewing experience

Shatterproof glass with 9H hardness

Prevents dirt, oil, and fingerprint marks
Cons:
3. Supershieldz Tempered Glass for OnePlus 8T (3 Pack)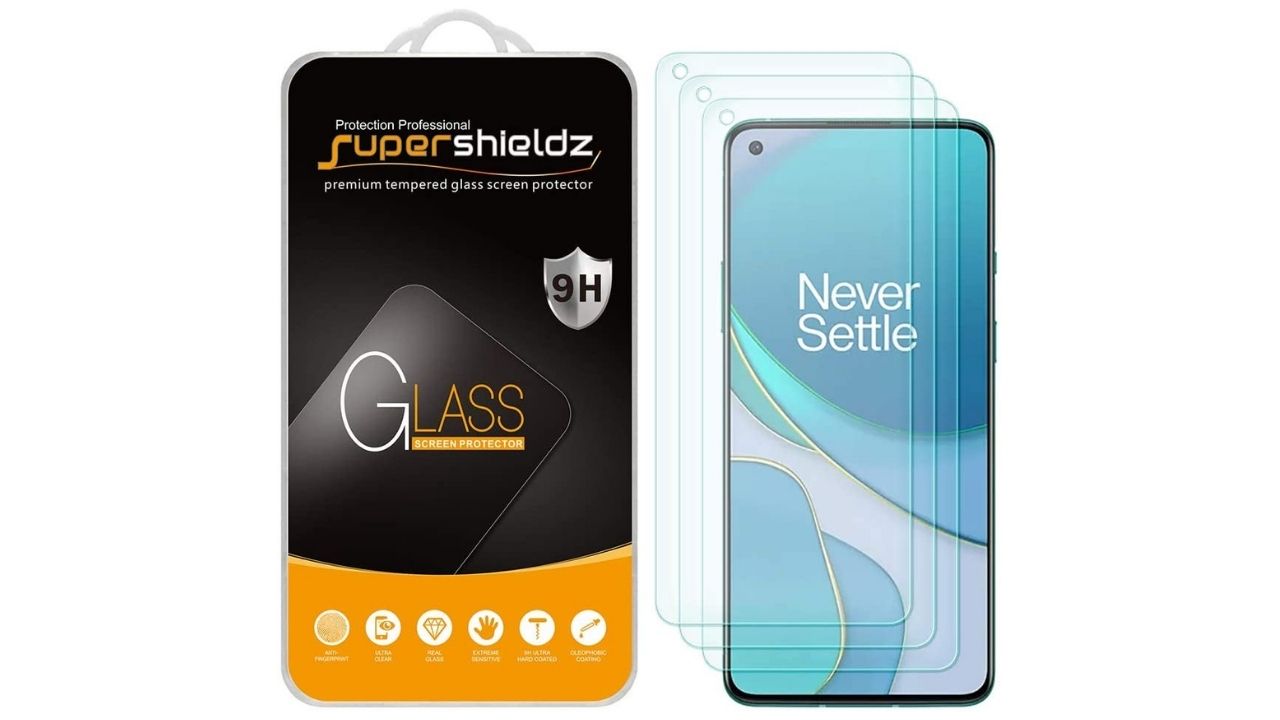 If you are looking for a value pack of tempered glass for the OnePlus 8T, then this one from Supershieldz might appeal to you. It is the
most affordable and best-tempered glass for the OnePlus 8T. Not to forget, it is made of shatterproof 9H hardness glass that gives 99.99% HD clarity. Like every other screen protector, it also protects your phone from scratches, potential cracks, dust, and oil. The pack includes 3 tempered glasses for the OnePlus 8T.  
Pros:
Budget-friendly 

Shatter-proof 9H hardness glass

Comes in a pack of 3
Cons:
Might not work with most cases

Difficult to apply
Best OnePlus Fast (Warp) Chargers for OnePlus 8T
1. OnePlus 65W Warp Charger (Official Charger for OnePlus 8T)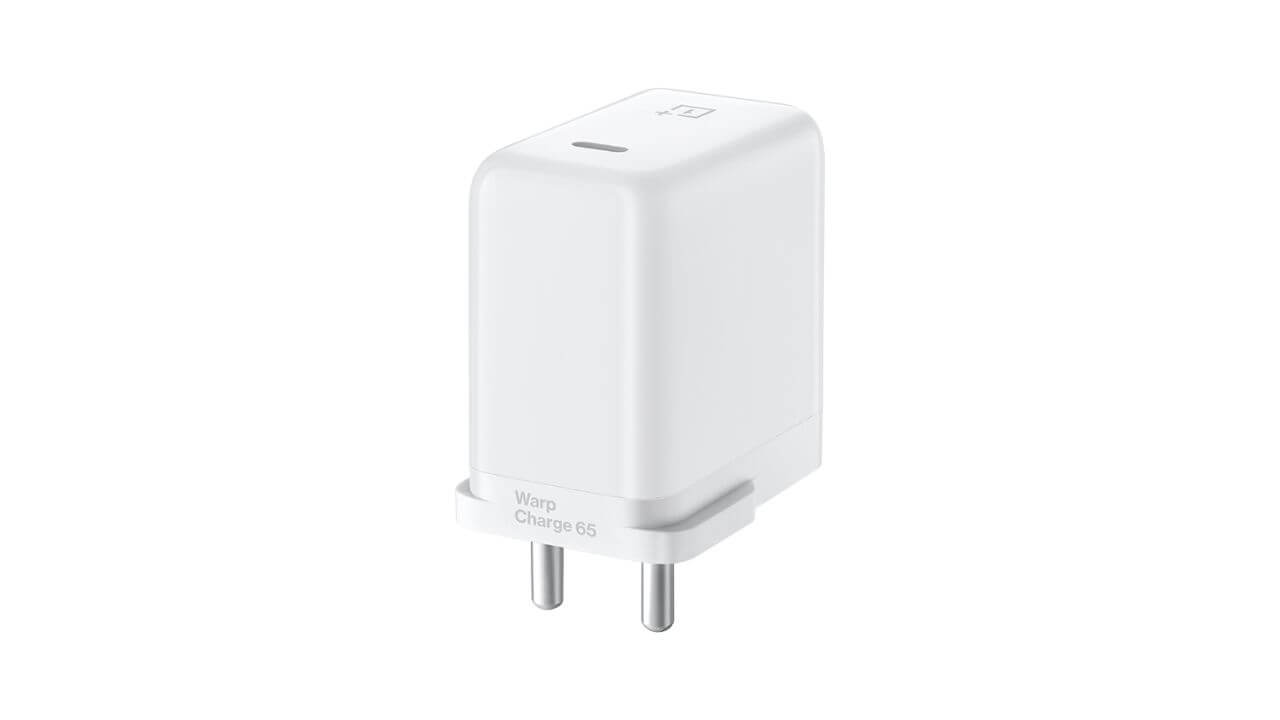 The OnePlus Warp Charger comes with a maximum charging output of 65W that rapidly charges the new OnePlus 8T. The company claims that it is their fastest charging technology to date. It has a dedicated charging circuitry that ensures optimum heat dissipation and manages to keep the phone temperature under control while it's charging. It can fully charge the OnePlus 8T in mere 39 minutes (OnePlus's claim). It is also compatible with previous OnePlus devices. If you are looking for something that charges the OnePlus 8T at blazing speed, then this should be your first choice. 
Pros:
Better heat dissipation 

Up to 65W of rapid charging

Backward compatibility 
Cons:
2. OnePlus Warp Car Charger (Best Car Charger for OnePlus 8T)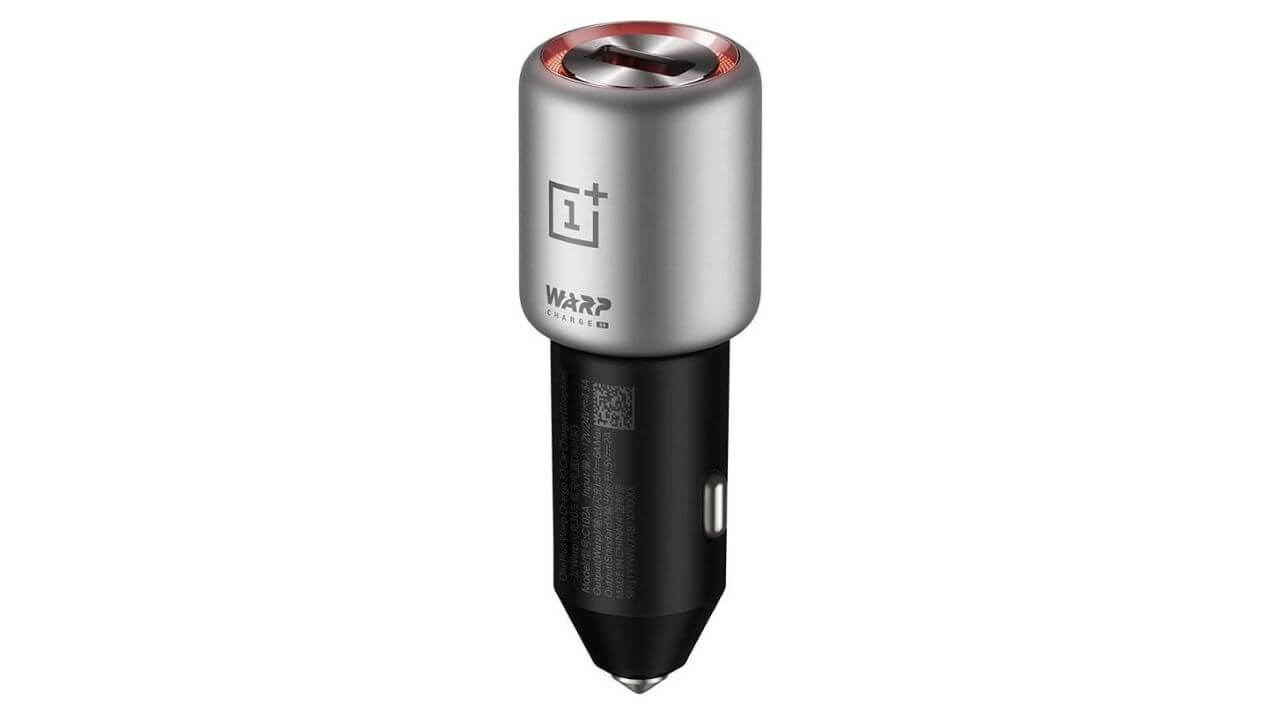 Looking for a car charger for the OnePlus 8T? If yes, we suggest you go with the official OnePlus Warp Car Charger. It is
sleek, compact, and has a minimalistic look. This pack includes a multipurpose OnePlus Type-C OTG cable. So, make sure you check this charger by clicking on the link below. 
Pros:
Sleek design 

30W fast warp charging

 Multi-purpose type-C OTG included in the travel bundle pack
Cons:
3. WNIEYO Oneplus 8T Charger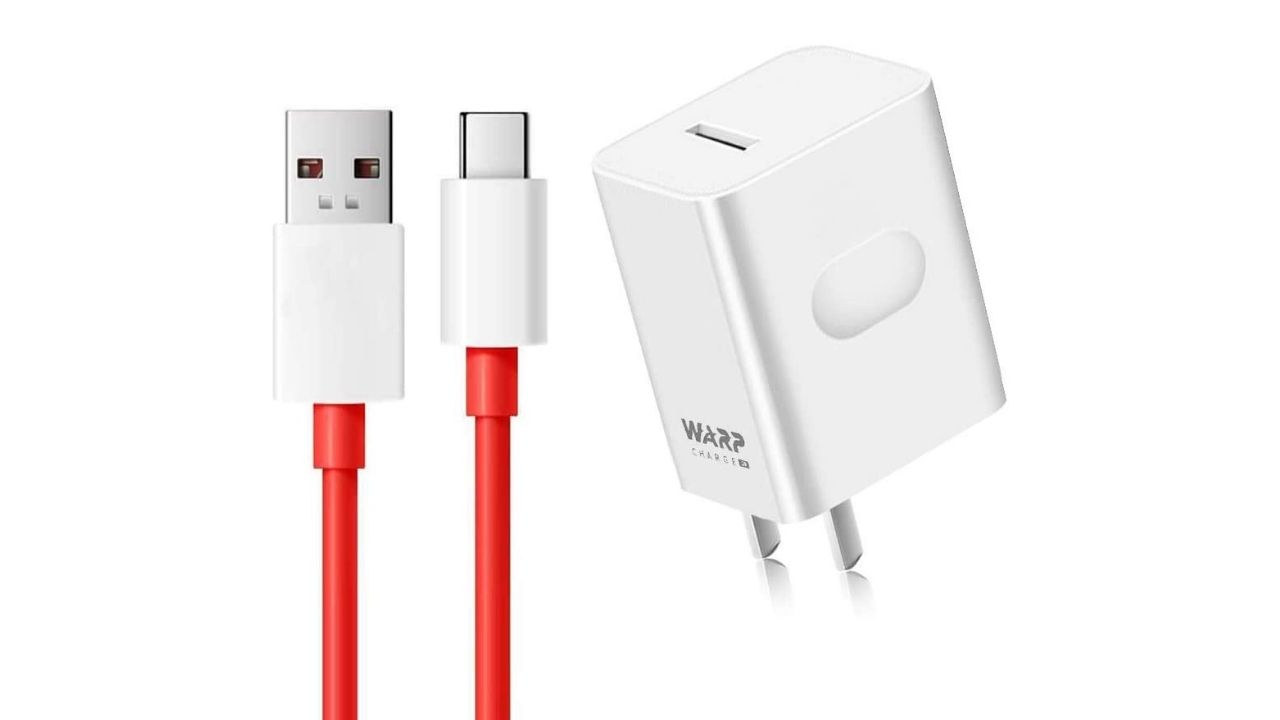 Identical to the official OnePlus warp charger, WNIEYO comes with enough charging output to charge the OnePlus 8T at a faster speed. It comes with a 3.3ft. USB-C charging cable that can Warp charge OnePlus smartphones. The built-in smart chip regulates the charging current intelligently to prevent overheating, overcharging, and short circuits. If you are concerned about the product, then they have a 90-day free return policy. Overall, it is a good secondary charger that you can opt to charge the OnePlus 8T.
Pros:
Better heat dissipation and short circuit prevention

Hassle-free return policy

A 3.3 ft. charging cord
Cons:
Build quality issues with the cable
4. ChiChiFit 30W Fast Charger for OnePlus 8T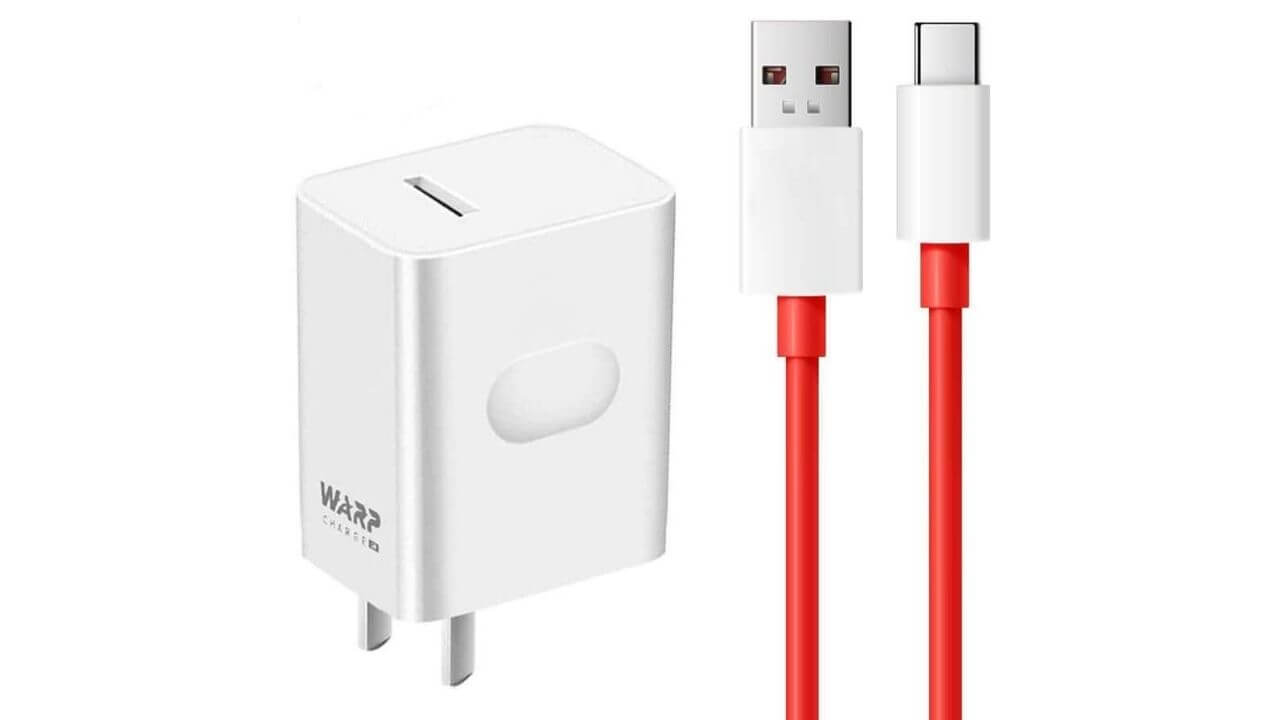 ChiChiFit warp Charger gives an output of up to 30W that can rapidly charge the OnePlus 8T. It comes with a
built-in smart technology that prevents plugged-in devices from overheating and overcharging. You will find a USB-C dash charging cable made of premium TPE coating and has passed over five thousand durability bend tests making it more durable than standard non-braided cables. Guess what? ChiChiFit also offers 6 months of carefree return policy.
Pros:
Better heat management and over-charging control

Includes a USB-C charging cord

6 months of a hassle-free return policy
Cons:
Some users have reported unstable charging
Best Power Banks for OnePlus 8T
1. RAVPower Portable Charger 20000mAh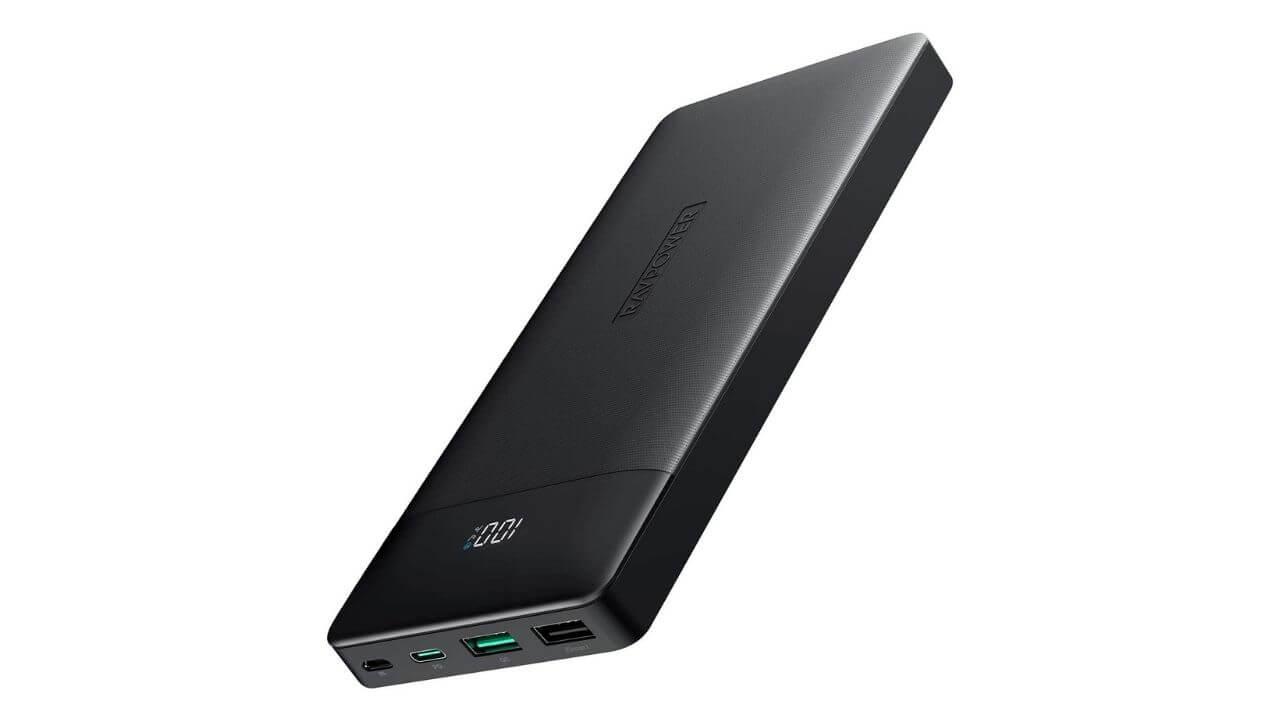 When we talk about portable chargers, we talk of RAVPower. No doubt, it is one of the leading brands, and its 20000mAh portable charger does justice to its legacy in the accessories market. It can charge your phones and tablets multiple times. There is a LED indicator that displays power level and indicates charging status. With 18W PD and QC output, you can experience fast charging without carrying a charging adapter everywhere. It comes with extensive iSmart Technology and a built-in UL-certified battery cell to give overall charging protection. No doubt, it is one of the best portable chargers for the OnePlus 8T. 
Pros:
Better charging protection

18W fast charging

Multiple devices charging support
Cons:
Limited color option

Uses micro USB to charge the power bank
2. OnePlus Power Bank 10000mAh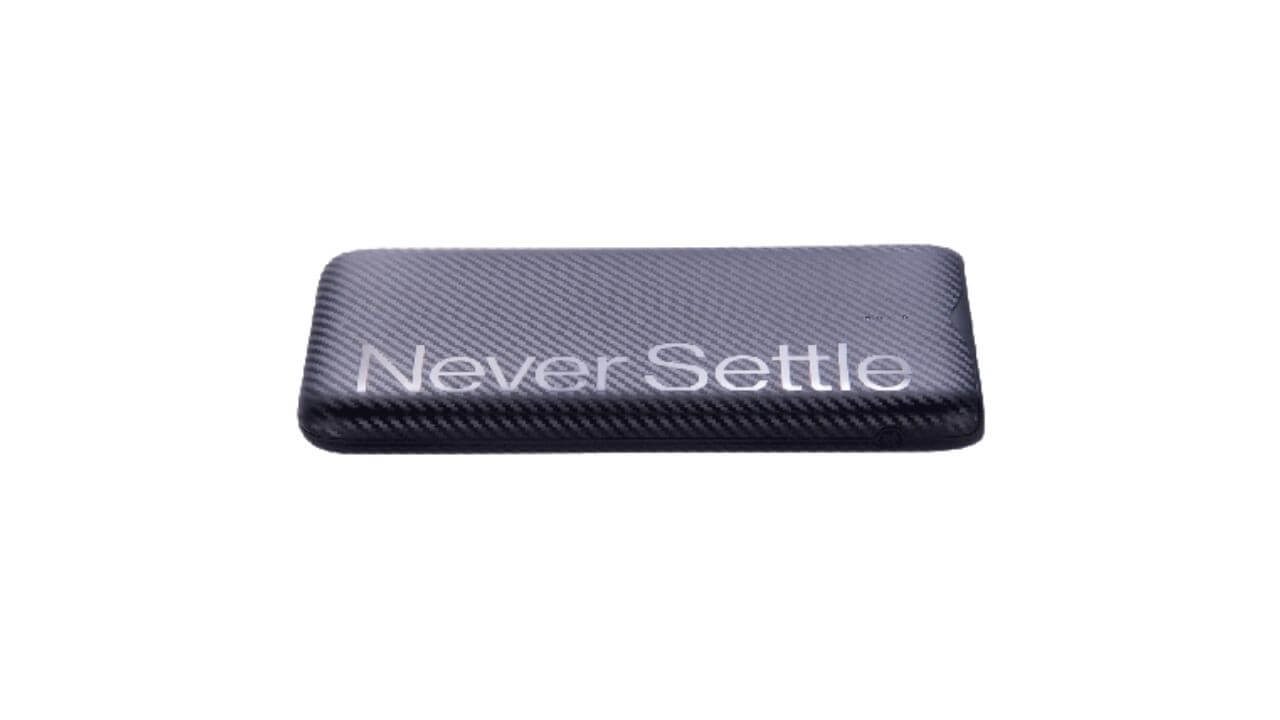 The official power bank from OnePlus is here. It is fast, compact, and convenient, giving your OnePlus smartphones the best charging experience. Also, it comes with a dual charging port that allows charging two devices simultaneously. The 10,000 mAh power bank comes with multiple built-in safeguards with 12 layers of circuit protection. It is sleek with a 3D curved body that provides a comfortable grip. Currently, there are two different color options available (black and green) for you to match your style. Not to forget, it can give a fast charging output of up to 18W. 
Pros:
Multi-device charging

18W output

Available in two different colors
Cons:
Available in limited regions 
Check Price on OnePlus Store (India)
Best Earbuds and Earphones for OnePlus 8T
1. OnePlus Bullets Wireless Z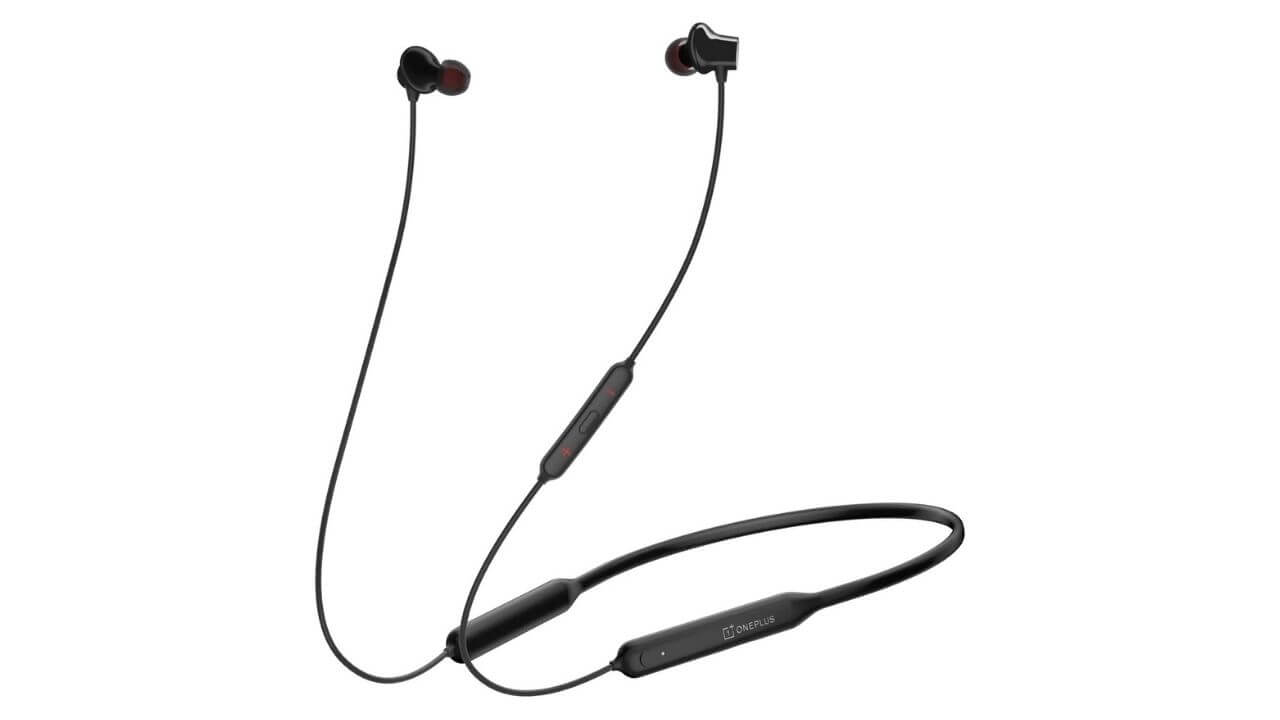 Launched in April 2020, the OnePlus Wireless Bullets Z is one of the best OnePlus 8T wireless earphones. Believe it or not, it gives up to
10 hours of music playback with only 10 minutes of charging. When fully charged, it gives a battery backup of up to 20 hours. Different features like Quick Switch, Quick Pair, Magnetic Control provide a hassle-free listening experience. It comes with dedicated buttons for skipping a track, connecting/disconnecting phone calls, waking up voice assistant, volume control, and Quick Switch. It also comes with IP55 certification that ensures that it is water and sweat-resistant. 
Pros:
20 hours battery life

Sweat and water-resistant

Affordable
Cons:
Microphone quality is average
2. OnePlus Type-C Bullets Earphones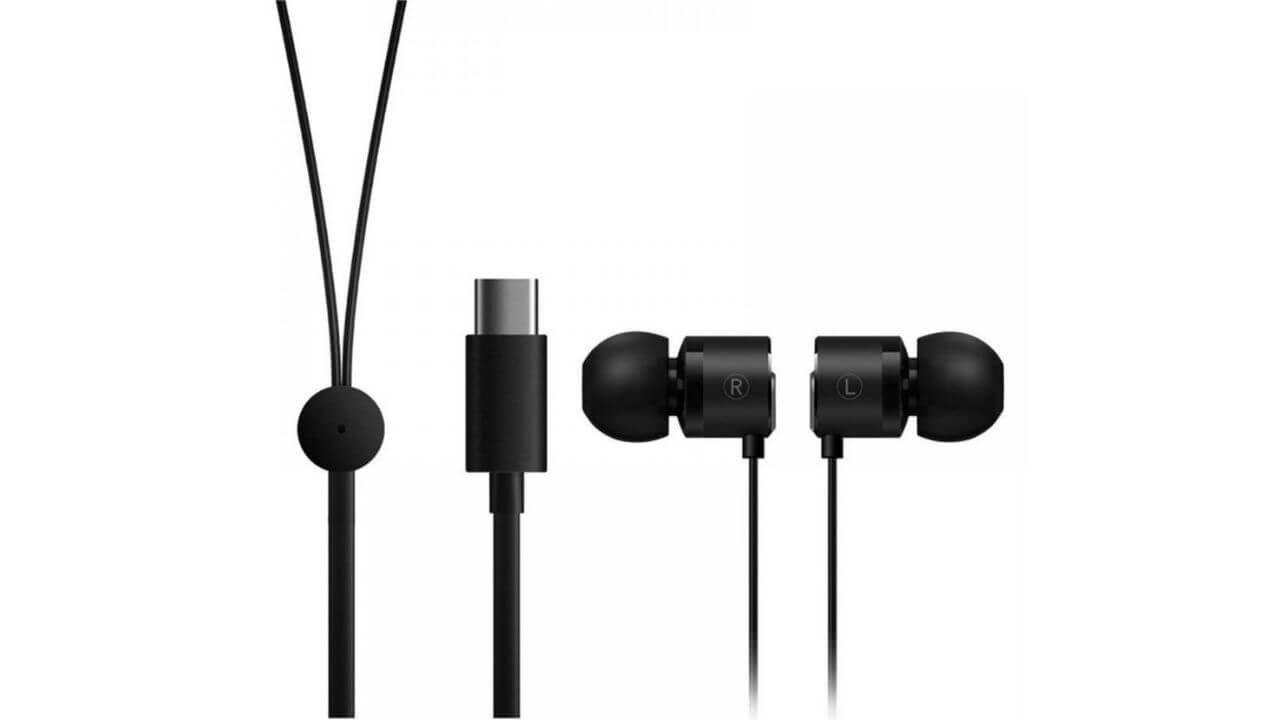 Do you prefer wired earphones over wireless earbuds? Here's a type-C earphone from OnePlus for you. It is one of the best type-c earphones for the OnePlus 8T. With a built-in DAC (Digital-to-Analog Converter), you can experience high-resolution audio. The voices sound immediate and realistic, all thanks to the high-quality film diaphragm fitted within the speakers. It comes with a flat design cable that makes them tangle-free. These earphones undergo many tests to ensure the best sound quality and durability. It is available in Black color only.
Pros:
High-resolution audio

Flat cable design
Cons:
Comes in black color only
3. OnePlus Buds (Best Earbuds for OnePlus 8T)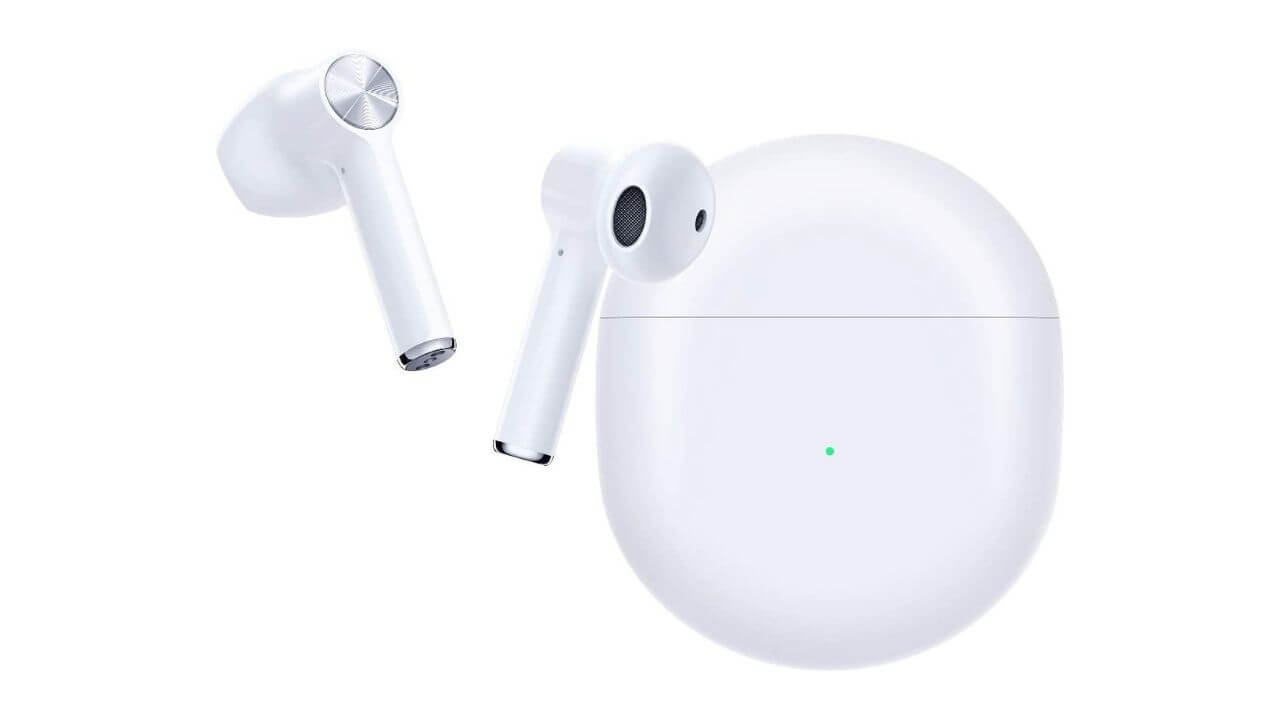 The official OnePlus earbuds come with environmental Noise Cancelling that allows you to better hear the sounds while recording or calling. You can enjoy a clear voice and deeper bass, and stunning sound quality with this earbud. Just tap on the earbud to play and pause the music or pick up and end the call; it is as easy as that. It is one of the best and low latency earbuds for OnePlus phones. However, the limited color option won't please you. 
Pros:
Fast charging support 

IPX4 RATED (sweat proof) 

7 hours battery 
Cons:
Average mic quality

Relatively expensive
4. XClear Wireless Earbuds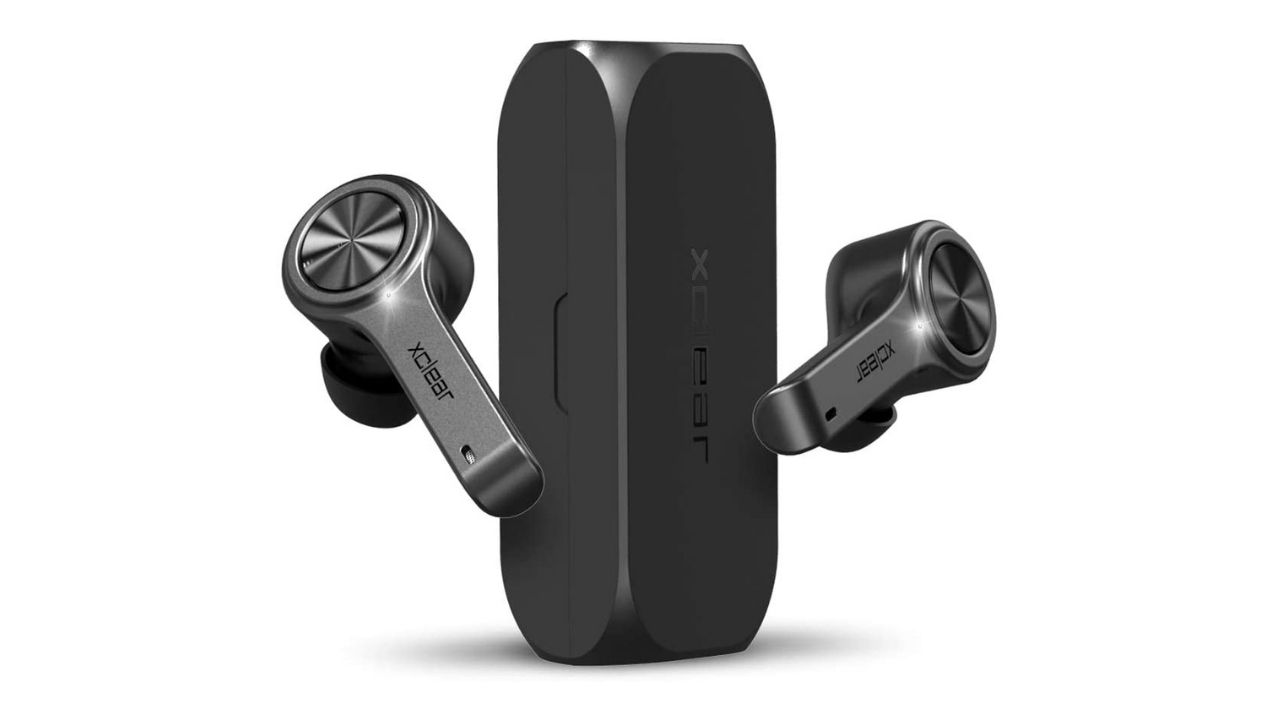 If you're looking for affordable third-party wireless buds for the OnePlus 8T, then XClear earbuds should top your list. It offers a premium sound quality that allows you to enjoy your favorite music, talk with your friends and family seamlessly with a crystal clear voice. While the pairing process is indicated by a bright blue LED light. It comes with a portable charging case and a Digital Battery Indicator that reminds you when to charge the earbuds. The sleek design makes it fit in your ear comfortably, giving you a decent music listening experience for hours. Not to forget, it comes with a
1-year product warranty. So, what are you waiting for? Go grab this by clicking on the link given below. 
Pros:
Best audio-quality

1-year warranty

Charging LED indicator 
Cons:
Limited color option

Average build quality 
Best Fitness Accessories for OnePlus 8T
1. BUMOVE Armband for OnePlus 8T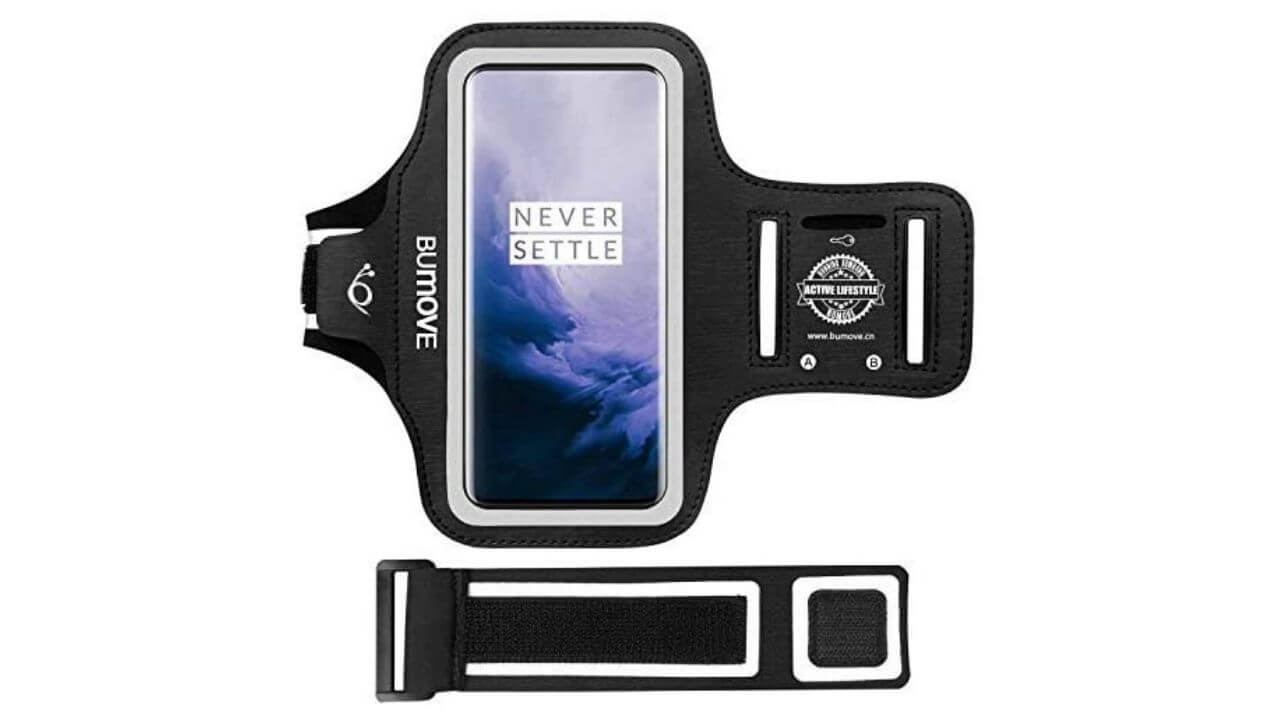 Are you looking for an OnePlus 8T running armband? If yes, here's one from BUMOVE. It comes with enough space to hold your phone. This armband is made of waterproof neoprene and PVC screen protector that prevents phones from scratch, dirt, and sweat when you're working out. It is flexible and easy to use. The adjustable strap protects and prevents it from slipping. You will find a built-in holder for ID, credit cards, and keys. If you're a runner, this is a must-have fitness accessory for your OnePlus 8T. 
Pros:
Waterproof and scratch-resistant 

Dedicated pockets for your essentials

Adjustable strap
Cons:
2. Fossil Gen 5 Smartwatch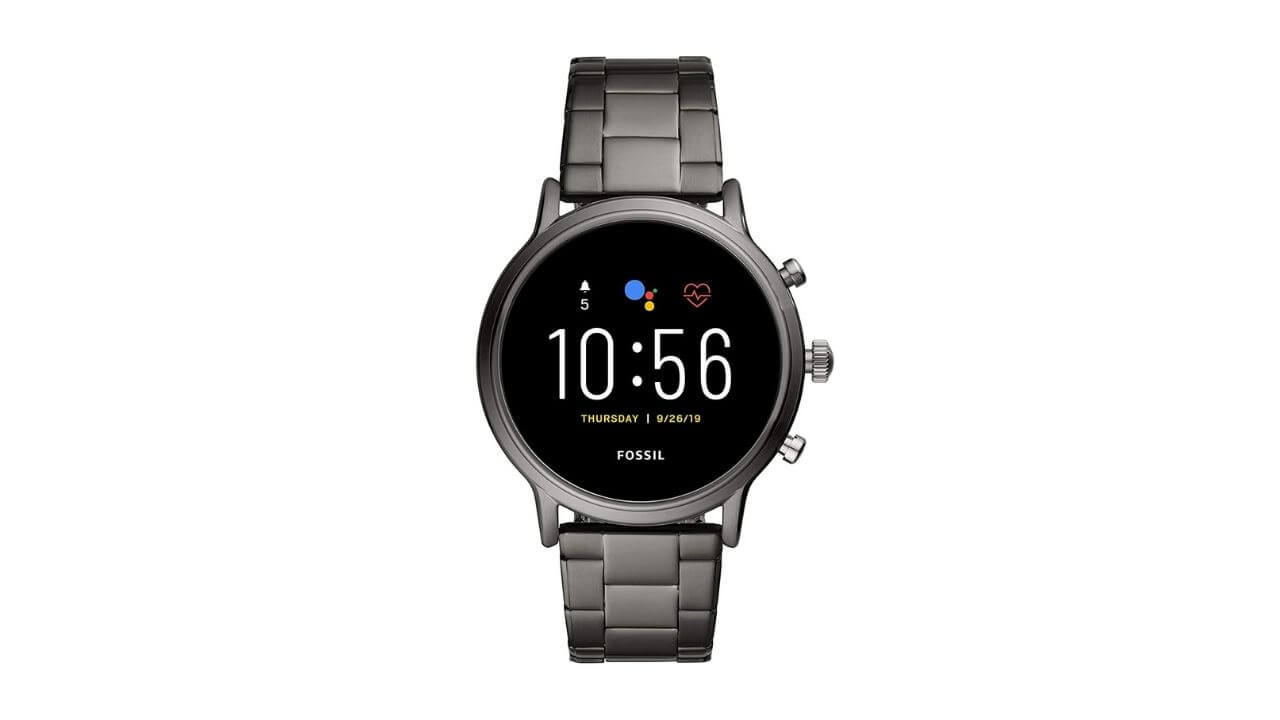 Fossil Gen 5 is loaded with multiple fitness and health features that allow you to monitor most of the physical activities. Once charged, it can give a battery backup of up to 24hrs, which can vary with the usage. It comes with an Always-on Display and thousands of watch faces that contribute towards personalizing the smartwatch the way you want. Also, it has a swim-proof design and supports fast charging. Not only this, but it also ensures that you're always connected to your phone so that you don't miss any text, calls, or notifications. Just in case you are an office-goer, the three different color and band options are surely going to please you. 
Pros: 
NFC and GPS support

Comfortable, lightweight, and stylish

Powered by WearOS by Google

Three color options
Cons:
Brightness is considerably dim
3. Lintelek Fitness Tracker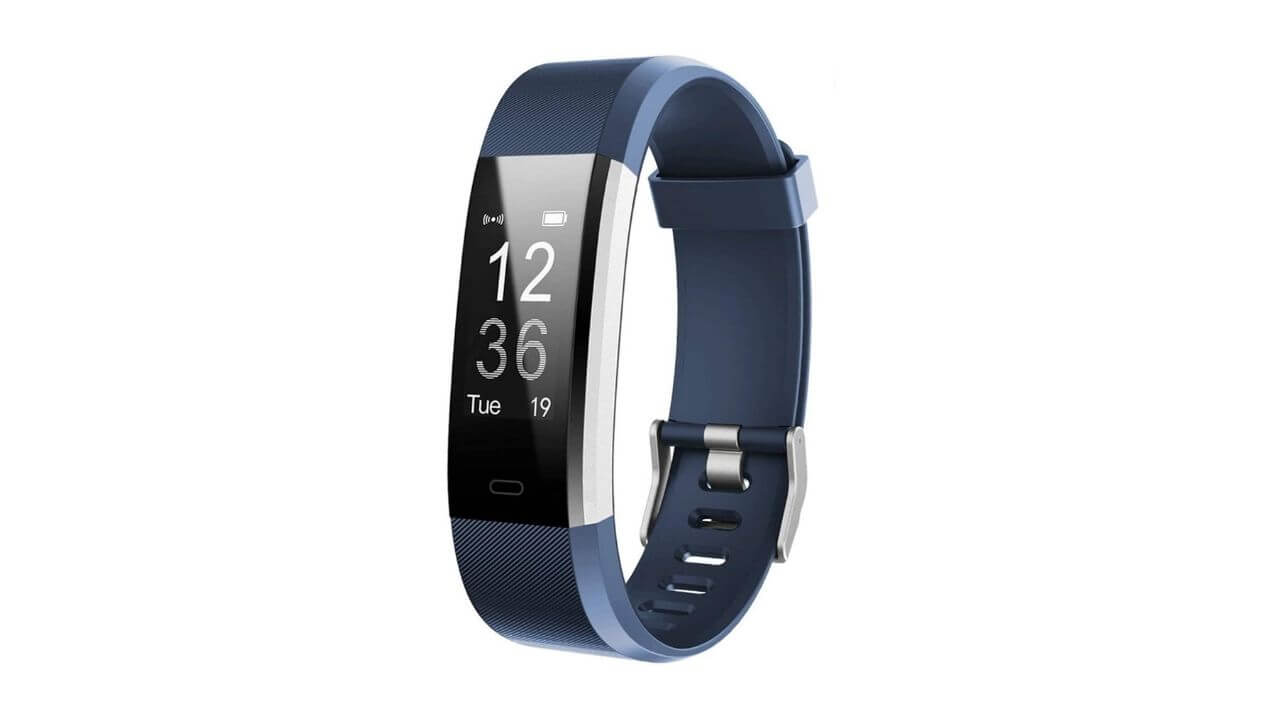 The Lintelek fitness tracker comes with an inbuilt heart rate and sleep monitoring features that deliver accurate results. Also, it comes with different features like a daily step tracker, calories burned, and much more. It has fourteen different modes to track almost every activity. It allows you to receive calls, check text messages, and access app notifications. Once the band is fully charged, it can give a battery backup of up to 7 days which varies with the usage. It is available in twelve different color options and is very much affordable than other alternatives available in the market. 
Pros:
14 different sports mode

Many color options available

7-day battery life
Cons:
With this, we have come to the end of the roundup on the best accessories for the OnePlus 8T. We hope that this article was useful for you in choosing accessories that go best with your OnePlus 8T.
Also read: Best Cases for OnePlus 8T in 2020