According to rumors, the all-new OnePlus 8 and OnePlus 8 Pro will be launched in the first half of 2020. Having said that, no specific information about the same has been confirmed by the company. Any official statement about the existence of these new smartphones is yet to be made. 
However, the mention of these new models was made on an Amazon India affiliate page.  The smartphones were mentioned in a listing called "NEW: Mobile Phones at 1% Fixed Advertising Fee" along with OnePlus's 7T Pro, 7T Pro McLaren, and 7 Pro.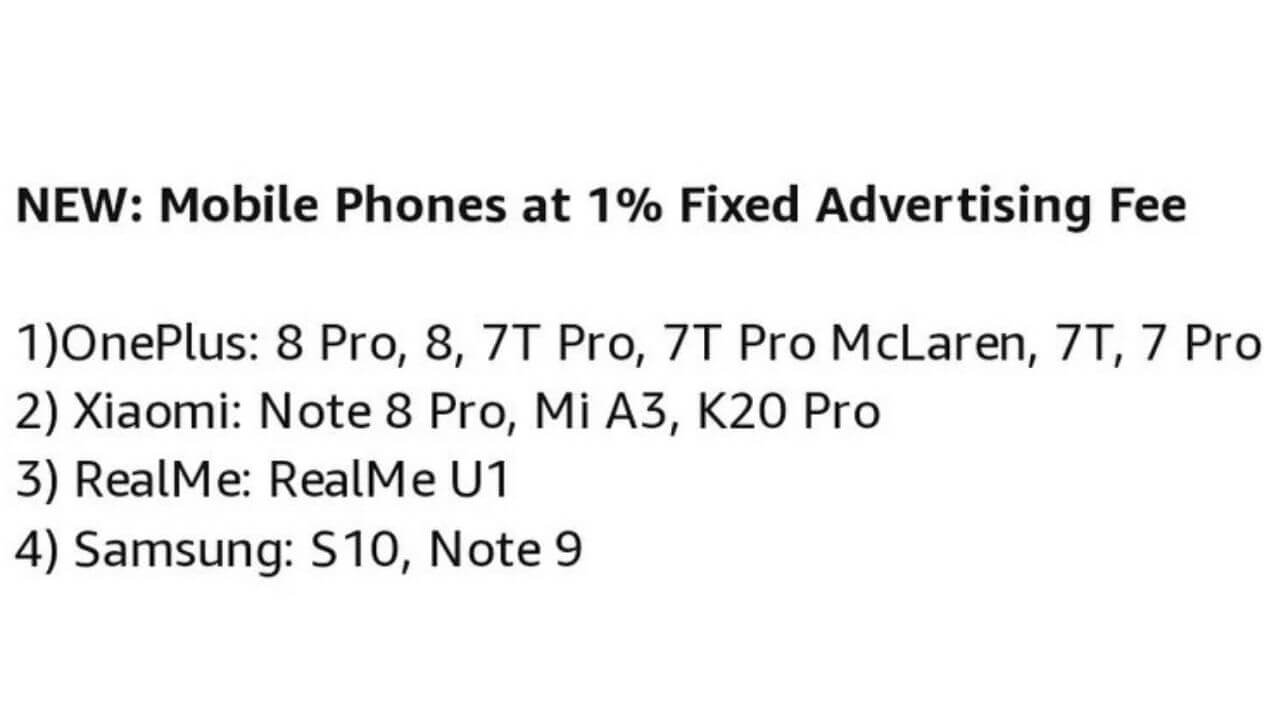 This listing hints at the early launch of these smartphones. It is rumored that this new series might get introduced at MWC 2020 which runs from 24th-27th February in Barcelona. The listing was first seen by the Twitter account holder @Divyom_DB. 
The OnePlus 8 and OnePlus 8 Pro series will reportedly run on Qualcomm Snapdragon 865 chipset with 12 GB of RAM. Also, the series will have a curved 120Hz display panel. The duo will support wireless charging and might feature a punch-hole display. The smartphones are rumored to have a quad-camera setup at the back. 
However, the mention of the OnePlus 8 series on the Amazon India affiliate page is now removed from the listing. Unfortunately, the listing now only mentions the OnePlus 7 and 7T series. Share your opinion on the following events below.