PDFs are one of the most widely used document formats across the interwebs. PDF documents are used in a vast array of fields like contracts, agreements, datesheets, reports, presentations and so on. This widespread usage warrants the need for an accessible, easy to use, flexible and productive tool to edit PDF documents. Something which can help users digitally sign their documents, insert images, erase text, fill out questionnaires without being a hassle to use. We recently checked out pdfFIller and believe it fits the bill perfectly.

pdfFiller is an end-to-end PDF document management suite. It is a part of airSlate Inc.'s enterprise document management cloud system which means you can rest assured you'll get sophisticated and top-notch security with impeccable customer support. 
pdfFIller: PDF Editing Features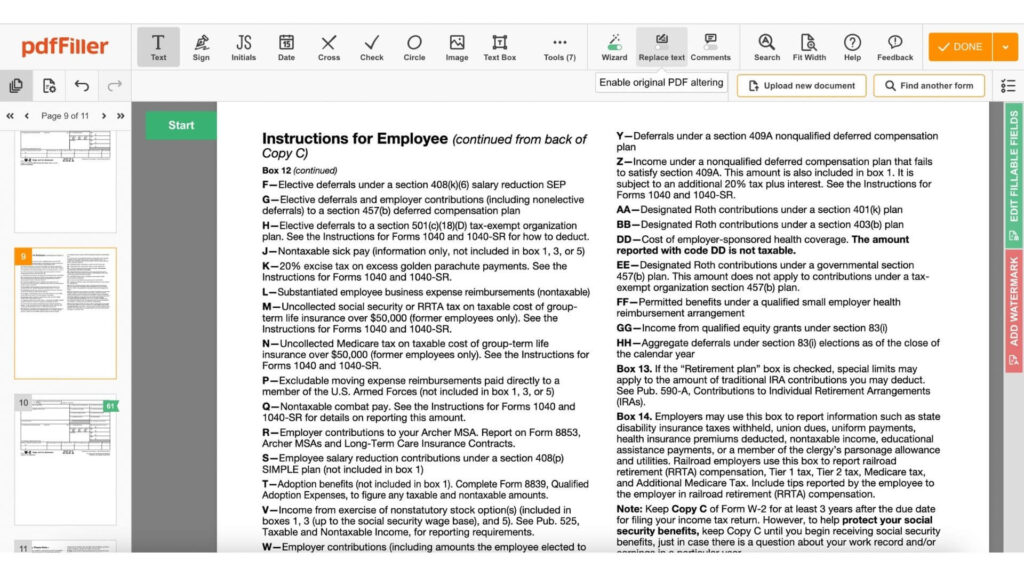 pdfFiller offers a wide variety of tools and plugins to modify your PDF as per your requirements. These editing features combined with its easy accessibility on the web, iPhone or iPad make it a winner in our opinion. Some of the most prominent and popular PDF editing features of pdfFiller are:
Editing text, inserting text boxes and images

Erasing and redacting parts of text

Text highlighting and doodling options

A built-in spell check for many different languages to avoid accidental typos
In addition to this, one of our favorite features of pdfFiller is the ability for users to attach legally binding e-signatures to PDF documents right from the web, their smartphones or tablets. The new remote working era that we're all witnessing means that we have to electronically sign more PDF documents than ever before. pdfFiller makes that process more accessible and easier than ever before.
But that's not all. In addition to all the features listed above, pdfFiller can also:
Convert PDFs to Word, PPT, Excel and vice versa

PDF Splitting, Merging, Adding Pages and Pagination

Scan documents to convert to PDF with OCR support

Page extraction, Watermarking PDFs and rearranging PDF pages
As you can infer, we weren't exaggerating when we said pdfFiller offers a vast array of tools to modify your PDF document as per your wishes! 

pdfFiller: PDF Form Features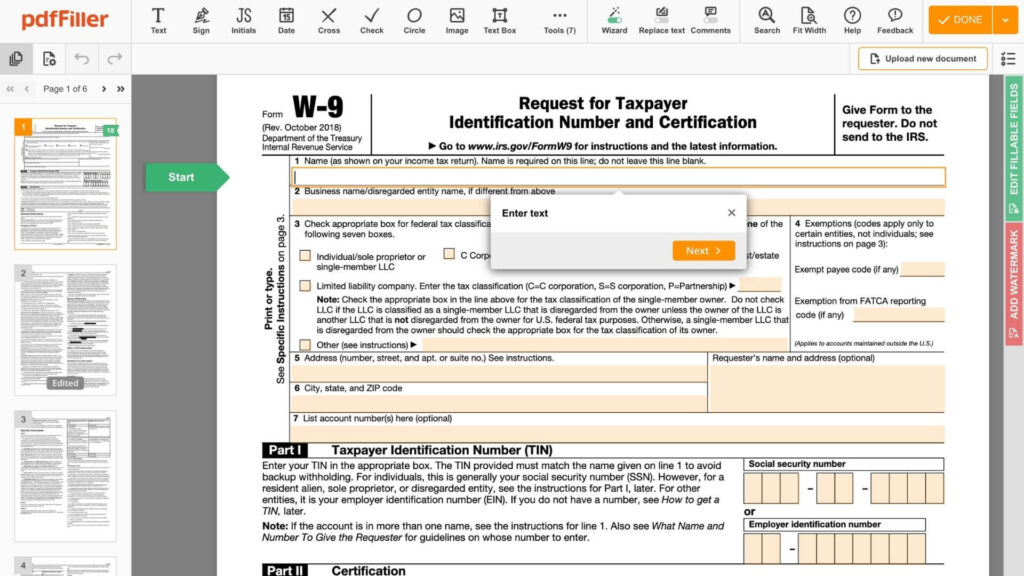 It is indisputable that questionnaires, agreements, contracts and other paperwork is one of the most important and popular uses of the PDF format. Despite this widespread use and popularity, most of us often struggle with finding a reliable, one-stop solution to fill out forms. pdfFiller to the rescue!


With pdfFiller, you can fill out all sorts of PDF documents like forms, surveys, questionnaires, agreements and contracts. Thanks to pdfFiller's high accessibility, you can do it from the web or from the convenience of your smartphone or tablet.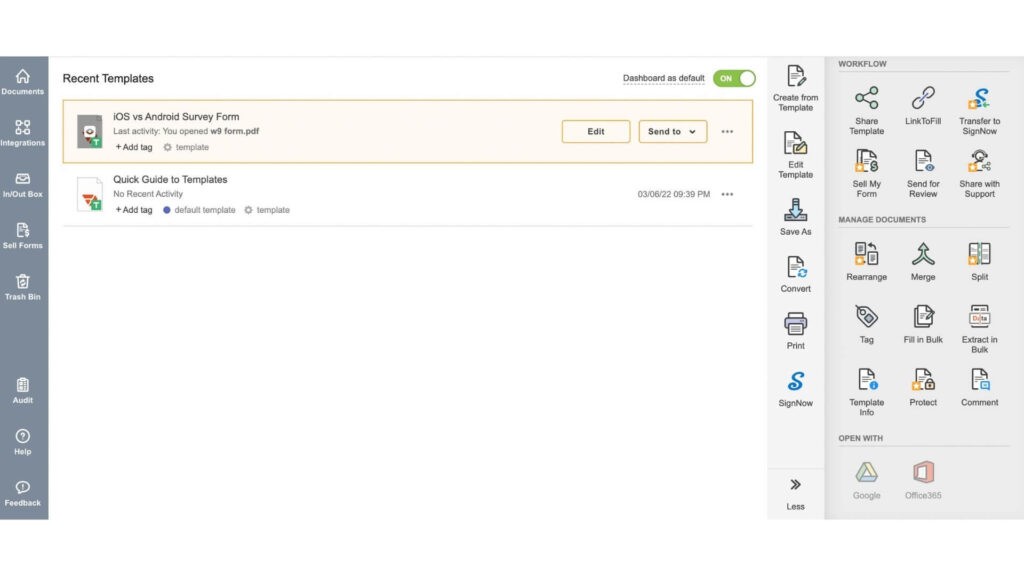 In addition, if you find yourself responsible for creating a PDF form or a questionnaire meant for data collection, you can use pdfFIller's user-friendly tools to get the job done. The collected data via these forms can be exported to an Excel file for analysis or shared further via links, QR codes or even fax! We've talked to a number of satisfied pdfFiller users from varying industries like HR, insurance and research agencies which deal with a lot of primary data collection.
pdfFiller's paid subscription gives you access to an ever growing library of over 25 million common PDF forms like immigration, VISA or even IRS tax forms. 
Check out these features in action with a free 30 trial 
pdfFiller: Document Management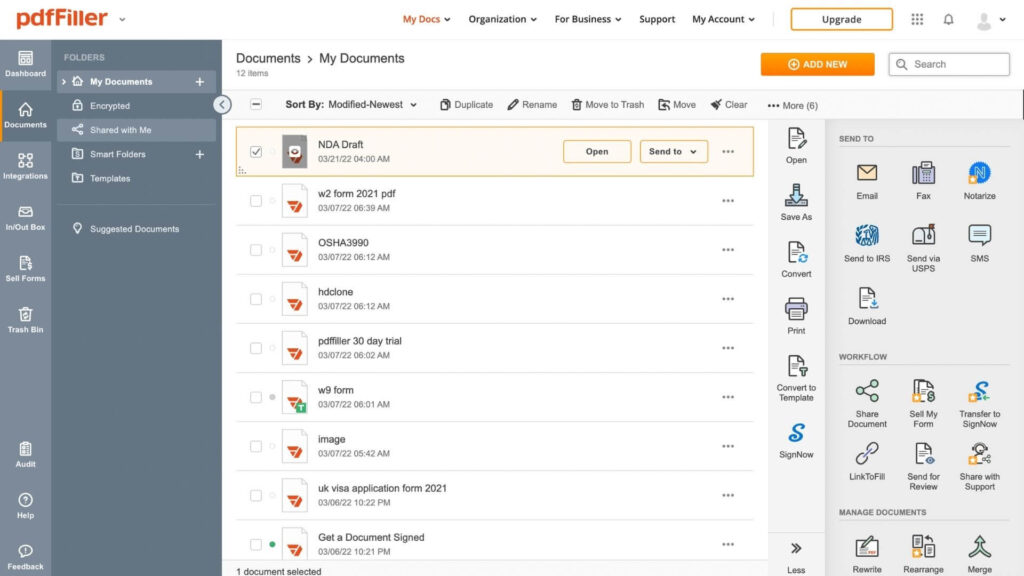 In addition to a suite of PDF editing features, pdfFiller can also act as a very effective document management tool. It features a very intuitive document management user interface across its entire ecosystem comprising smartphones, tablets and the web. You can tag files and folders for better file organization.

You can also sync your files with pdfFiller's secure online cloud storage. This will make sure that any changes you made on one of your devices will be seamlessly synced to all your other devices once you start working on them. There is further compatibility with widely popular 3rd party cloud storage solutions like Google Drive, iCloud, OneDrive and Dropbox. 
pdfFiller: Encryption & Security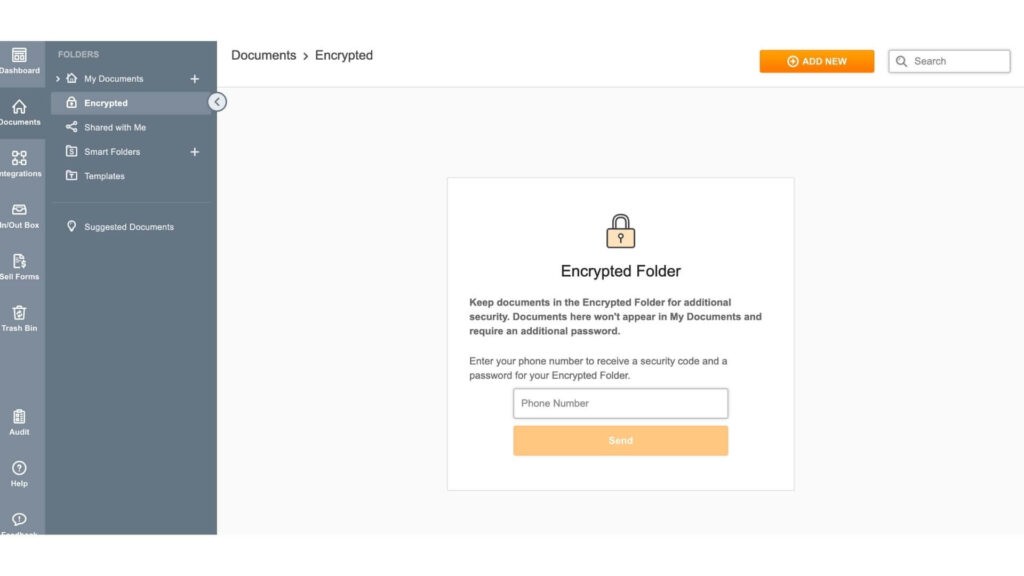 pdfFiller is an enterprise-grade cloud document management system. With a sophisticated service like this, privacy is always a major concern because PDF documents often contain sensitive information which needs to be protected. Thankfully, all of pdfFiller's data is stored on US-based Amazon S3 data centers with military-grade physical security and protected with a 256-bit encryption algorithm. pdfFiller claims to follow a number of significant security regulations like GDPR, HIPAA and CCPA. To further put your mind to ease, there is support for password-protected files and encrypted folders to secure confidential documents.

If you use pdfFiller on your iPhone or iPad, there is also support for TouchID and FaceID to make sure it's only you that can access what's inside. 
Also read: Safest Video Calling Apps with End-to-End Encryption Support
pdfFiller: Device Compatibility
Accessibility is a key factor in the making of a great service because no matter how good a product is, it won't matter if all potential users cannot access it. Thankfully, pdfFiller is excellent on this front. It works on all web browsers which makes it easily accessible on any computer with an internet connection, be it Mac, Windows, ChromeOS or Linux. Even though we were completely satisfied with the web experience during our testing, you can get dedicated apps for macOS and Windows if you'd prefer that. 
When we talk about going mobile, pdfFiller has apps for iOS, iPadOS and Android, covering the 3 major handheld platforms. As expected, the smartphone app offers limited functionality compared to its computer/web counterpart but it is still a very capable on-the-go tool for editing your PDFs. 
pdfFiller: Scalability & Collaboration
With virtual workplaces being all the hype, proper scalability and collaboration solutions are in huge demand. pdfFiller provides an effective solution. It offers team collaboration features in which team members with their respective subscriptions can be added to a combined dashboard. Further, support for audit trails means that a log is maintained to keep track of  who made what changes in a collaborative document. There's also support for embedding payment gateways right into the PDF document while sending it to clients or customers. This can be combined with CRM for better workflow management. 
pdfFiller: Pricing
pdfFiller is easily one of the most feature-rich PDF editing tools in the market. The presence of sophisticated security measures like secure servers and 2FA make it ideal for usage in a wide variety of industries. The scalability aspect means that it acts as a one size fits all solution for individuals, small businesses and even large corporations. Even though there is somewhat of a learning curve to using pdfFiller, it becomes a powerful tool once you get the hang of it.


pdfFiller has the following pricing:
Basic – $20/month 

Plus – $30/month 

Premium – $40/month Email support for basic customers and Instant Chat Support for paying customers


Take note:

The prices are indicated as per month-to-month payment schedule. You can get up to 70% off with an annual subscription.
We would highly recommend pdfFiller to everyone who needs to deal with PDFs frequently. It is our team's PDF solution of choice!

Start your free 30-day trial to see pdfFiller in action!