Hey there, remember how the OnePlus 8 Pro came out amidst all that hype and buzz, and then customers started getting their hands on them and a number of display issues were uncovered? Well, today we are going to refresh your memory with yet another phone from OnePlus, the OnePlus Nord, and perform a thorough analysis of the suspected display issues and whether we find them on our retail unit. 
After surfing the internet for hours and hours, we basically found that the most common issues found on the OnePlus Nord are actually quite similar to the OnePlus 8 Pro. You have the horizontal line across the punch hole selfie camera and then you have the colour tinting. We went ahead and tested our device for all possible issues so let's take a look at our observations one by one. 
Issue #1: Dark Bar Issue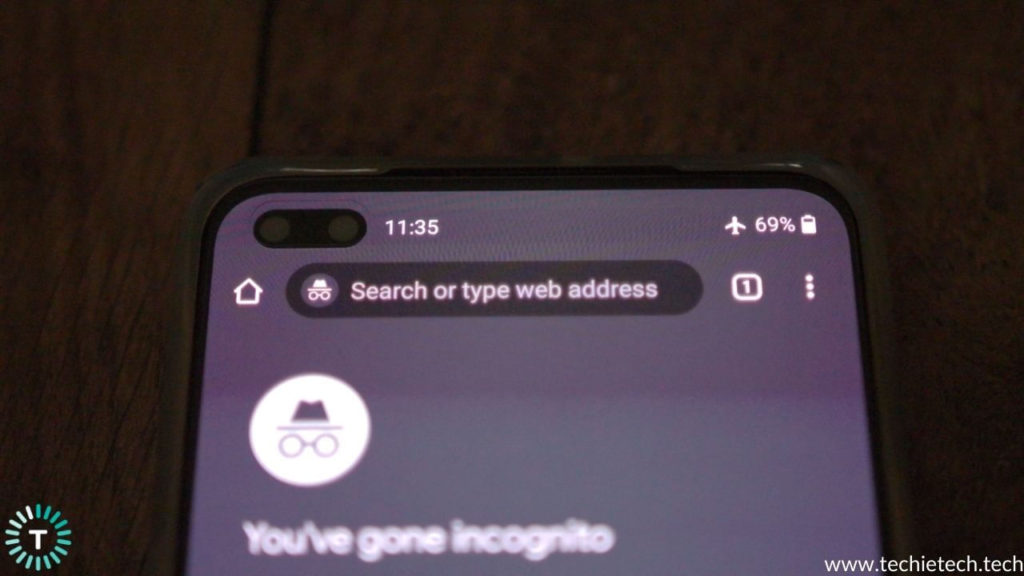 Firstly, let's talk about the punch hole camera horizontal bar issue. Long story short, it is very, very clearly there on our review device and it actually took us only a few minutes to reproduce, thanks to the same testing we have done on the OnePlus 8 Pro and
OnePlus 8. In dark environments, with brightness set to 20% or lower, the black bar could be easily seen on grey backgrounds like the Google Chrome Incognito color scheme. We tested it on a sample 5% grey image and it was impossible to miss.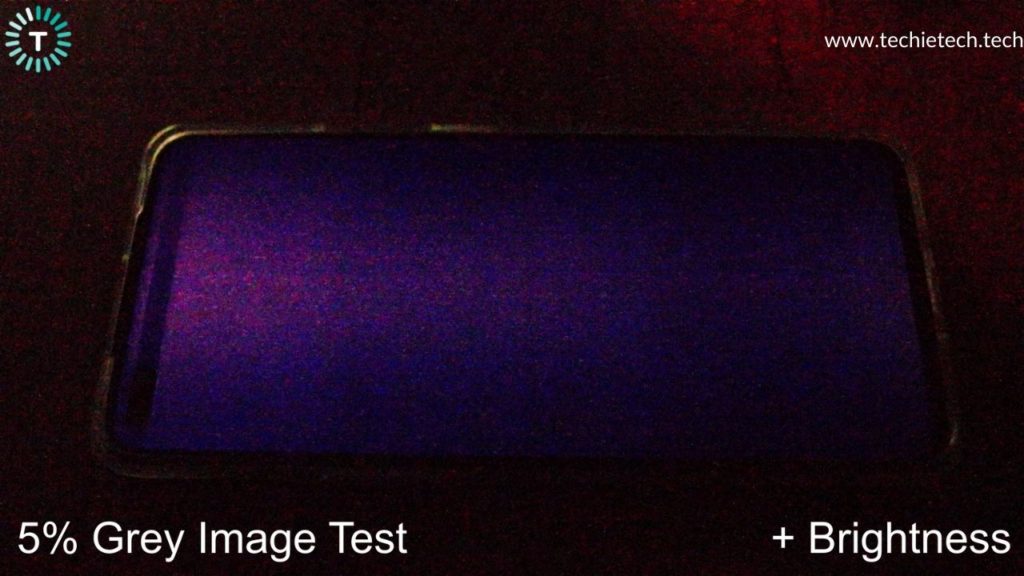 The issue was equally noticeable on both 60 and 90 Hz. To my eyes, it was actually easier to catch than the one on the OnePlus 8 Pro. But regardless of that, we can confirm here that the OnePlus Nord does indeed have the black bar across the punch hole camera issue.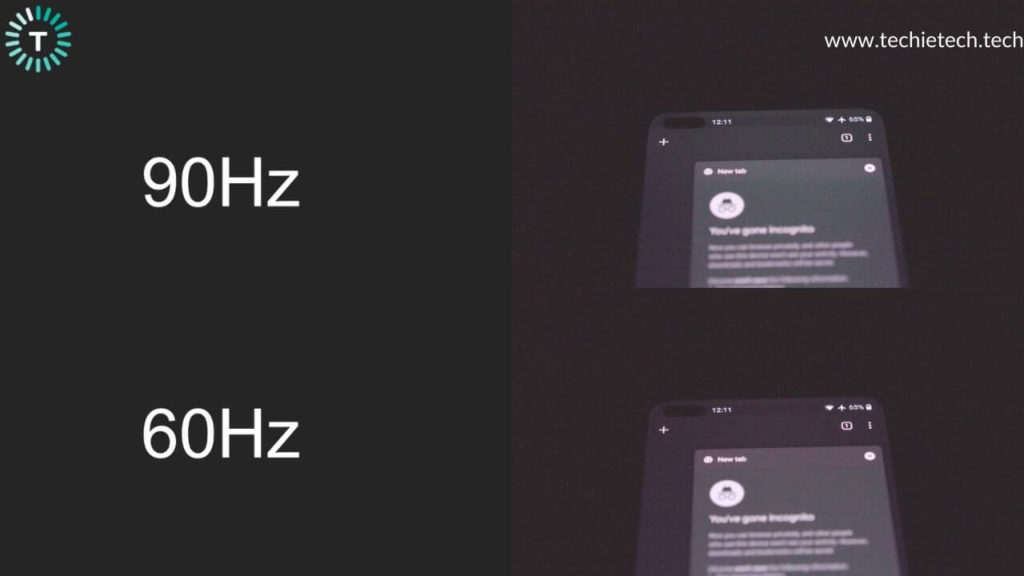 Issue #2: Black Crush
Moving on to the second issue, black crush. We repeated the same drill, low brightness, dark rooms and thankfully, there was no black crush observed. The
OnePlus 8 Pro failed really hard when it came to black crush and not getting that issue on the OnePlus Nord is a huge relief. We tested it thoroughly with different grey backgrounds, varying brightness levels and HDR video content but could not spot any black crush. Really thankful for that. 
Issue #3: Tinting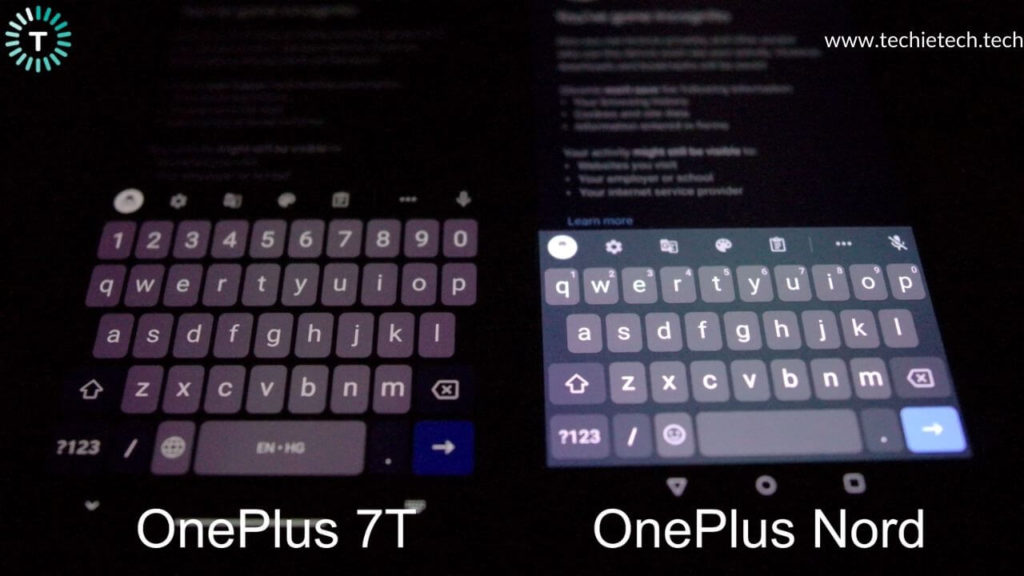 Let's talk about the tinting issues now. This is probably the second most reported issue for the OnePlus Nord and for good reason. On brightness levels sometimes as high as 40%, there is a clear tinting issue visible in which there is an inconsistent purple tint on both sides of the display and a green tint in the middle. It is more visible as we turn down the brightness but is really apparent as you go below 30%. So, it can be confirmed that the OnePlus Nord's display panel does suffer from tinting issues. 
Also read: Best Accessories for OnePlus Nord
Issue #4: Screen Burn-in
We also tried to capture other issues including burn-in or screen retention or blurred text when scrolling but could not find that. Also, as we were doing all these tests, we realised that OnePlus had pushed out an update claiming to have Improved the display experience or something like that. So we re-performed all the tests after that but sadly could not notice any improvement or even a mild change. 
Conclusion
But yeah, as I conclude this, I would just like to say that this is one retail device. Your phone could be facing less or more intense versions of these issues or perhaps even no issues. Do keep that in mind if you are thinking of buying the OnePlus Nord. Also, if you are a OnePlus Nord user, please share your experience in the comments section below. It might help someone who's thinking of buying this phone. If you want us to perform some other tests, you can mention that in the comments too. 
Here's to hoping that OnePlus will fix these issues with a software update.