If you are an extensive gamer and you face problems while playing games like Fortnite and PUBG on your Android device then you have landed at the right place. We have mentioned some simple tips and tricks that might help you optimize your Android device in order to get maximum gaming performance. Now enough jibber jabber, let's begin an adventurous gaming escapade. 
Disclaimer: Proceed at your own risk, TechieTechTech will not be responsible if anything goes wrong with your device.
Tried & Tested Ways to Improve Android Gaming Performance
1. Use a Faster Internet Connection
Are wondering how can I improve the gaming performance on my Android device? Well, first, you should consider the internet connection speed, especially for online games. Remember, every online Android game needs to send and receive data constantly. However, if you have low internet speed on 5G or Wi-Fi, your gaming experience will be largely affected. A slow internet connection during action-paced games like PUBG or Call of Duty Mobile can lead to high ping. Therefore, if you are looking to speed up gaming performance on
Android for online games, make sure your internet connection is fast. 
If you are gaming on mobile data, 5G is a must-have to boost Android gaming performance. Just in case 5G coverage is low in your area, try switching to LTE (4G) for stable speed. Another way can be moving closer to a window or open area for better network coverage while enjoying multi-player games. It is among some effective methods that will improve gaming performance on Android smartphones.  
2. Switch to a Higher Screen Refresh Rate
A high screen refresh rate greatly influences gaming performance on Android devices. It helps bring out buttery visuals and much smoother animations within the game. That's not all, lagging is usually not an issue on modern-day smartphones with over 120Hz refresh rates. Sometimes, the phone or we accidentally switch the device to a lower refresh rate and keep running with it. This affects the gameplay performance of your Android phone. So, if you are wondering how to increase gaming performance on Android without root, a higher screen refresh is the answer.
Most Android phones including the Galaxy S23 series, Nothing Phone (1), or top Pixel 7 alternatives, have the option to change the refresh rate. You can fiddle around with the display settings and see if it boosts gaming performance on Android flagships. 
Here's how to change the screen refresh rate in most Android devices (if the device supports it):
Step 1: Open Settings
Step 2: Go to Display 
Step 3: Find Screen Refresh Rate and tap on it
Step 4: On the next screen, choose the highest screen refresh rate (120Hz) available 
Once, you're done, try playing a game and I'm sure you'll notice maximized gaming performance on your Android smartphone. 
3. Turn Off Force 4x from Developer Options
Force 4x MSAA (multisample anti-aliasing) is one of the few features hidden on Android phones' developer options. It is best known to enhance the visual effects of the Android games you're playing. Frankly speaking, it is by far the best Android settings to improve the graphics of your game. And, if you are new to Android gaming, we believe you won't find this setting in one shot. However, hardcore gamers tend to enable it.
Don't worry, it is disabled by default on most devices. But in some rare cases, it is possible that an app left it enabled. Unfortunately, this Android setting isn't the best setting for optimizing gaming performance on Android. For instance, if your device's processor isn't powerful enough, you might experience screen tearing or frame drops while playing graphic-intensive games. This includes some popular online Android games such as PUBG, COD Mobile, and more. That's not all, if you are already experiencing battery drain issues on an Android device, the Force 4x setting will push the gas pedal further down. 
So, if you are searching for how to improve gaming performance on Android by developer options, we suggest disabling this feature. Please note, there are a few Android phones that support Force 4x MSAA as we write. Therefore, it is best to check it from the Android developer options and turn it off (if enabled).
Here's how to disable Force 4x MSSA on Android:  
Step 1: Open the Settings app, tap About phone, and tap Build number seven times, 'Developer option, is enabled" (Some devices might ask for a lock screen PIN/password/biometric), in this step,
Step 2: Go back to the Settings page and tap on System,
Step 3: Tap Developer options,
Step 4: Scroll and find Force 4x MSAA and toggle it OFF (if ON). 
Once you are done, don't forget to check whether it helped to boost gaming performance on your Android smartphone. 
4. Use Game Booster Apps (Most effective method)
With the ever-growing Android mobile gaming market, you'll now find hundreds if not thousands of game booster apps on the Google Play Store. Most phone manufacturers have their game booster or launcher apps pre-installed on their phones to help users increase Android gaming performance with just a single tap. For example, Samsung has its own Game Booster app, while iQOO has something called Monster and Ultragaming mode. These are only a few examples, most mid-range to upper-mid-range Android phones have these features or apps pre-installed on them. If you are searching wondering how to maximize gaming performance on any Android device, we recommend installing some of the most recommended Android game booster apps. 
Here are some apps to boost gaming performance on Android smartphones:
We recommend using these free game booster apps for users who are searching for how to make gaming faster on Android. Make sure to use only one app at a time to keep your experience clutter-free.
5. Enable the 'Dolby Atmos for Gaming' feature
When we talk about optimizing gaming performance on Android, audio fidelity is one of the major areas that is often overlooked. But competitive mobile gamers are well aware of its importance and are often seen searching for the best gaming speakers or headphones. These gadgets help reproduce accurate sound stages from the game and are very handy in games involving audio cues (such as the sound of footsteps of enemies, etc. in PUBG). 
Talking exclusively of Dolby Atmos surround sound, this technology massively impacts the audio quality of your games. So, if you have a smartphone that
supports Dolby Atmos sound, make sure to enable it to enjoy better sound quality while playing your favorite Android racing games. You're likely to find this feature in some of the top flagship phones from Samsung. 
Here's how to enable Dolby Atmos on Samsung Galaxy smartphones:
Step 1: Go to Settings and tap on Sounds and Vibration,
Step 2: On the next screen, tap Sound Quality and Effects,
Step 3: Lastly, toggle to enable Dolby Atmos for gaming.
If you enable this feature you can boost audio performance for gaming on Android, for sure.
6. Free Up Storage
We all are aware low storage space leads to slowing down your phone, which ultimately affects the gaming performance. So, if you are wondering how to improve Android gaming performance, make sure you have at least 15% of free storage space in your device. Well, we are not the only ones who are saying this, Android giant, Google, also suggests keeping free storage. This helps prevents your device from lagging and you will definitely see improved gaming performance as well. 
Useful tips to free up storage space to boost gaming performance on Android:
Disable/uninstall all bloatware apps

Clear unnecessary cache data of different apps (don't delete app user data)

Disable auto-downloads from

social media apps

such as

WhatsApp

,

Telegram

, etc. 

Move large images or files to cloud services like

Google Drive

or

Google Photos
Back up media

to Google
7. Use External Gaming Accessories
Softwares are not the only answer to your questions about how to boost game performance on Android. Making changes to your hardware are equally important to improve gaming performance on Android smartphones. Let's take an example of an external controller. Most Android multiplayer games are more fun when played with a controller, it offers better controls and gives you a competitive edge. 
Another super useful external gaming accessory to boost your gaming performance on Android is a cooler. Yes, you read that right. A phone cooler can reduce the temperatures of the overheating phone while gaming leading to improved performance. Overheating causes the phone hardware to throttle and as a result, the gaming performance suffers. A phone cooler sticks to the back of the phone and moves away the heat generated by the phone. As a result, the phone stays cool and the temperature does not rise. In short, you can play for longer time periods without overheating and game crashes. 
Here are some of the top phone coolers for Android: 
With the boom in the Esports industry, you'd find many gadgets in the market that has the sole purpose of improving the gaming performance of Android gamers out there.  
8. Clear Cached Data 
In simple terms, Cached data is the information saved by your device when you visit any website or app. It usually contains data that is not important but at the same time takes up space which leads to the slowing down of your phone. Cleaning cached data on a regular basis can lead to better gaming experience as it clears up trash files. This tip is really helpful to boost your Android device's gaming performance if your phone's storage is low.
Clearing cached data for faster functioning of your Android device can be done by following these steps: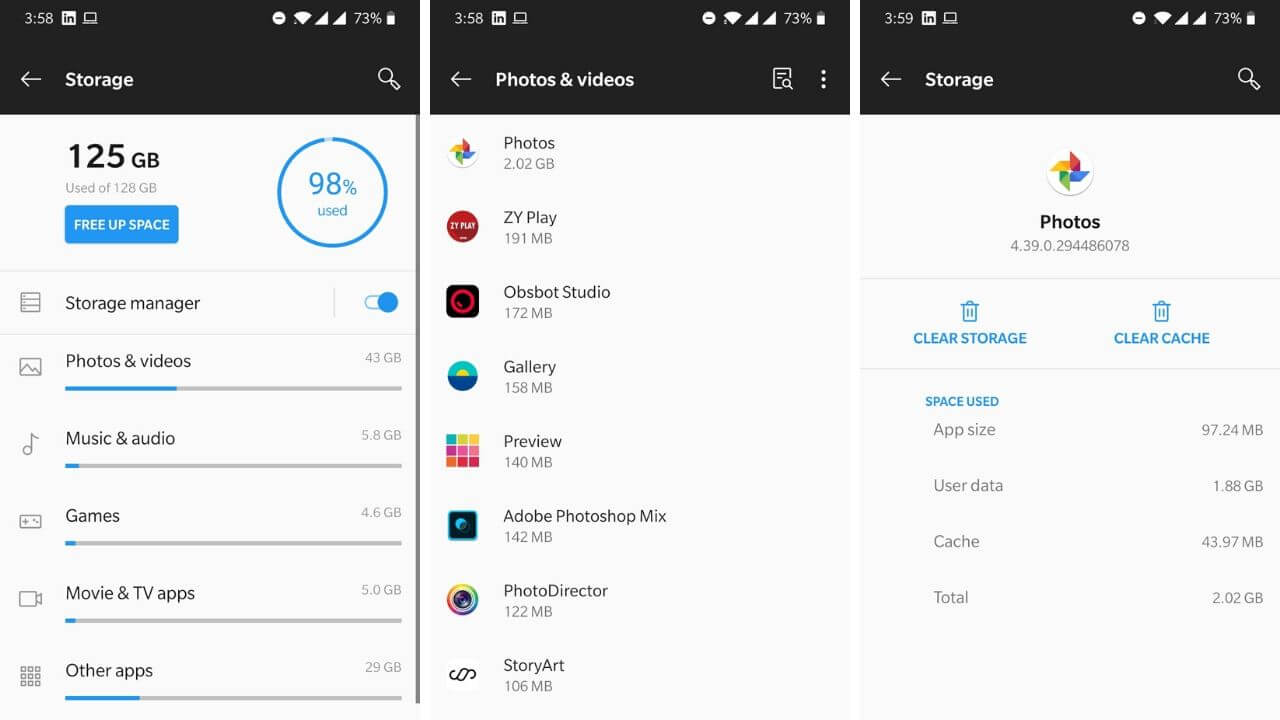 Step 1: Go to Settings and click on the Storage option. 
Step 2: Click on the Cached Data option and clear it for all apps. 
Note: You can also clear cached data individually for each app by going to the Manage Apps option. 
9. Uninstall Task Killers and Install Game Booster Apps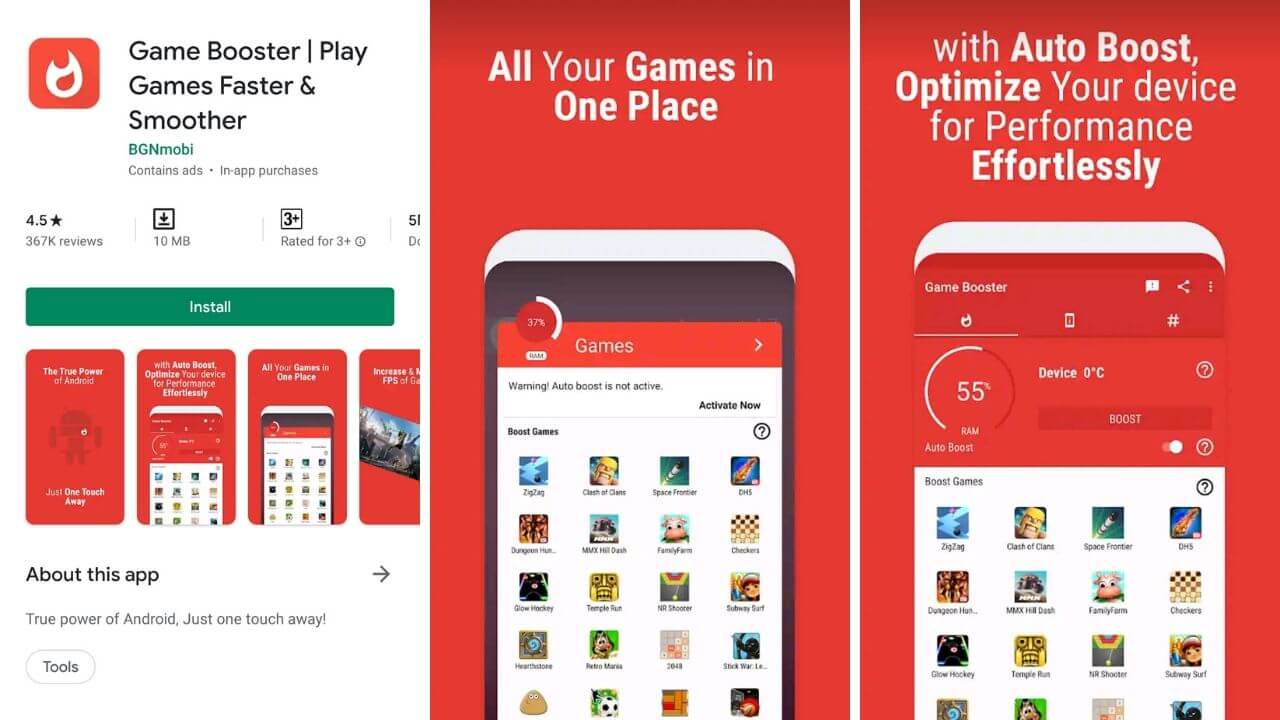 Task Killers' sole function is to stop the apps which are running in the background. There was a time when it was believed that task killers can improve the battery backup and can lead to optimal performance of Android. 
However, this is not true in today's scenario as Android has been optimized to a level where it can run apps in the background without drastically affecting the performance of your device. Booting an app after using task killers might actually eat up more of your phone's battery as you are forcing an app to shut down again and again. 
Not only this, android can automatically close an app running in the background which has either not been used in a while or is disturbing the smooth functioning of the phone. The major drawback of using task killers is that you might miss out on important notifications and messages. However, this is where game booster apps come into play. 
Unlike task killers, these apps will stop background services only when you are gaming. This ensures that you do not miss out on important messages and notifications on a regular basis. These apps help in the optimum utilization of RAM, CPU, and battery which leads to faster gaming encounters. It helps in reducing lags and boosts your device for optimum gaming results. There are many game booster apps available on Play Store that can enhance your gaming adventures. If you want to have an out-of-the-world gaming experience download the app
here. 
10. Avoid Using Live Wallpapers and Widgets 
Well, who doesn't like to get live weather updates and news or have live wallpapers on their phones? I certainly do. But these live widgets and wallpapers not only take up a lot of memory but also lead to lagging and slowing down of the phone. All you have to do is clear up your home screen of live wallpapers and widgets. Clearing up your home screen might sound cliche but is actually one of the most effective ways to enhance the gaming performance of your Android phone.
11. Disable Unnecessary Bloatware Apps
There are certain apps that come pre-installed on your Android device. These apps cannot be uninstalled or deleted. Even task killers won't kill these apps from running in the background. They take up a lot of memory and can lead to slower functioning of your device. In order to have an enhanced gaming experience you can disable these bloatware apps. 
You can disable the unnecessary bloatware apps on your Android by following the steps mentioned below. 
Step 1: Go to the Battery and Performance option on your phone. 
Step 2: Now go to Power Usage and you will come across a list of all the apps and the percentage of battery that they are consuming. 
Step 3: Click on the app you want to stop from running in the background and click on Force Stop. This will stop the app from running in the background and eating up your phone's battery. 
Step 4: Click on Disable. This will disable the app and prevent it from running. This will also remove the app from the app drawer. 
Note: These might not be the exact steps that you need to follow to stop the apps that are running in the background. Slight alterations might be required depending on which device you are using.
12. Force GPU Rendering
In simple words, GPU rendering means that instead of asking the CPU to perform graphical functions, you are assigning the task to GPU. Even though CPU is also capable of looking after the graphics of your device, by assigning this task to GPU you are letting your CPU focus more on the processing part. It is just like delegating your task or dividing work among two people with the required skill set for the task. CPU is now free to perform other important tasks while the graphics processing part will be taken care of, by the dedicated hardware, the GPU. And hence you can have an improved gaming experience on your Android device. However, before taking this option into consideration do keep in mind that this will affect the battery life of your device as you're running two different hardware instead of one. 
Here are the steps that you can follow to enable GPU rendering on your devices: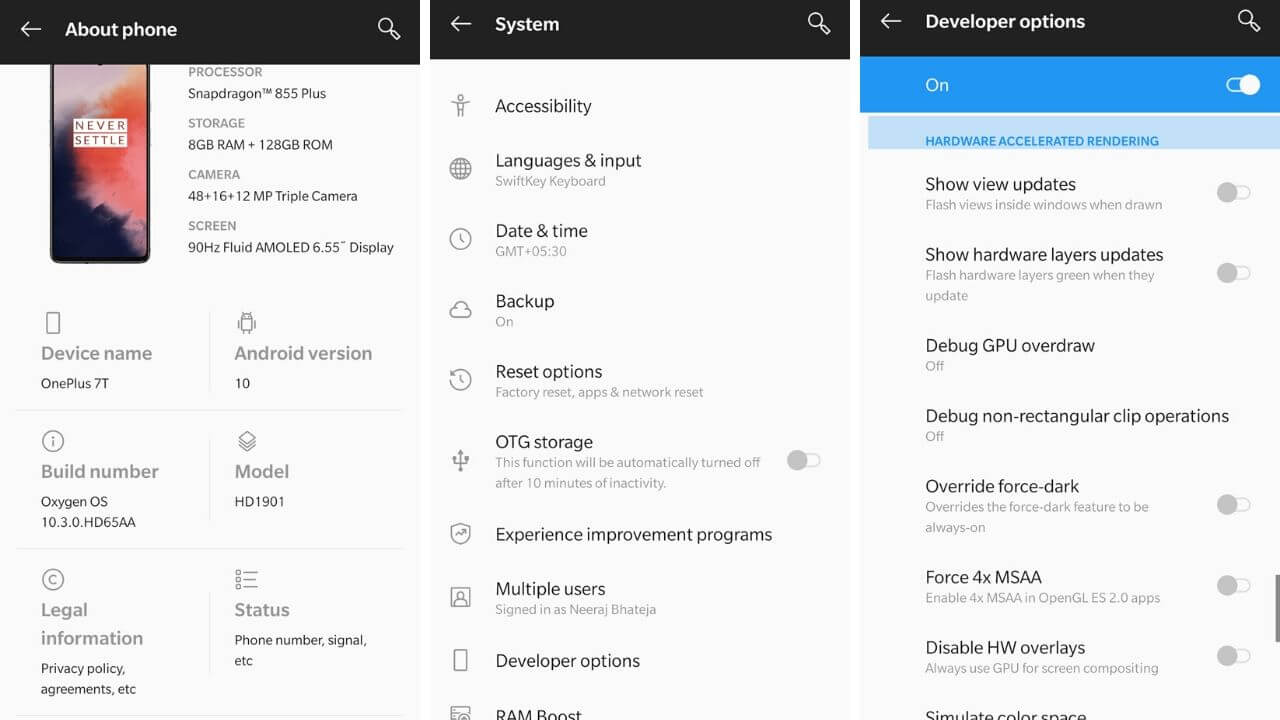 Step 1: Go to Developer Options present in the Settings option of your phone.
Step 2: In case you do not have a Developer Option on your device then go to About Phone and click 5-7 times on the Build Number option. 
Step 3: There will be a pop-up message saying that "You are now a developer". 
Step 4: Go back to Settings and now you will be able to see Developer Options. 
Step 5: Click on it and go to the Hardware Accelerated Rendering option. Change the settings to Force GPU rendering. 
13. Reduce Animations 
You can increase the speed of your Android and have a great gaming experience by reducing the number as well as transitions of animations. Android devices show up animations while switching between apps or general browsing. It can be one of the reasons for lag during gaming and the overall working of the Android. You can disable these animations for an improved gaming experience on your Android. These animations can be disabled by following these simple steps. 
Note: Follow the first four steps of the GPU Rendering option to the T. 
Now tap on Transition Animation Scale and turn it off or reduce it. 
14. Update your Games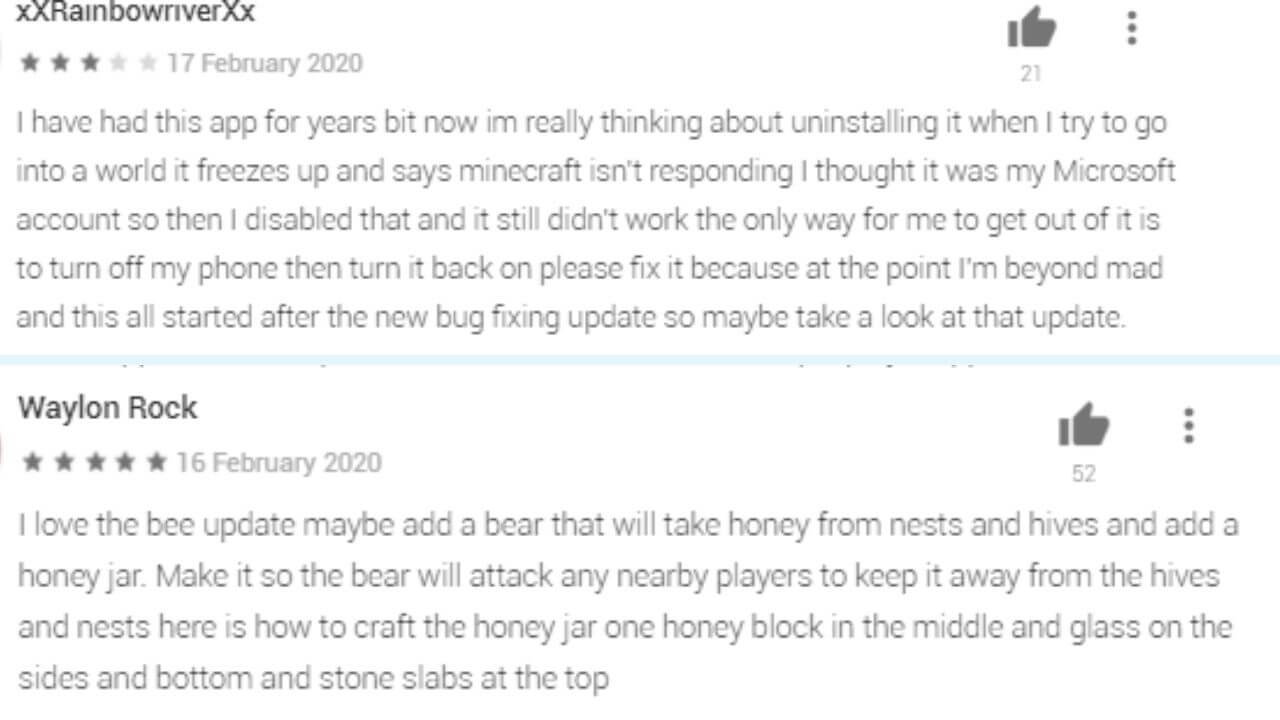 Another thing that can help you have an enhanced gaming experience is the regular updation of games. Developers are regularly fixing bugs and errors that might be found in the app.  However, before updating do go through user reviews online to ensure that the update doesn't have bugs. You can do that by clicking on the reviews tab and then using the filter "This device only".
15. System Update
Updating your Android operating system on a regular basis is important to have a better gaming experience. Software updates on Android phones are available on a regular basis and keeping them up to date ensures better and faster performance. 
It helps in fixing bugs and heating problems which are very common during extensive gaming sessions. However, do check online reviews before updating the system as sometimes these updates might have bugs that lead to slower performance and overheating. 
You can update your Android operating system by following these simple steps:
Step 1: Go to Settings option on your Android device and click on About Phone.
Step 2: Click on the System Update option and check if there is an update available. 
Step 3: If there is an update available then simply click on Download Update and your system update will start downloading. 
Note: Before updating the Android system ensure that there is enough space and battery in your phone for the update to download easily. 
16. Install a Custom ROM 
All Android devices in the market come with a pre-installed operating system by the manufacturer like OxygenOS in OnePlus and One UI in Samsung's Galaxy smartphones. These are called stock ROMs. The functions that these stock ROMs perform can be restrictive as they are modified by the manufacturers. However, it is possible to change the ROMs on your Android device which will completely change the way your device performs. 
The standard code for an Android ROM is open-source that can be modified according to the needs of the developer. Thus you can custom-make your own ROM which will lead to a better gaming experience. Custom ROMs are developed by passionate gamers and core developers which makes them easily accessible. 
However, flashing your phone with a custom ROM can also lead to bricking. It means that your device might get permanently damaged and work as well as a brick. This might lead to the nullification of the warranty as well. Tricks like Overclocking and Installing a custom ROM have their perks if they are successful but can also cause serious damage if everything doesn't go your way. 
17. Factory Reset 
Factory Reset means that you are restoring your device to its original state and settings. In other words, you are making your phone as new as you bought it. It will reset all the settings and delete all the saved data on your device. However, a factory reset should be considered as an option to improve the gaming experience only if you have backed up your phone's data online or on any other device. 
Follow these steps to Factory Reset your Android phone: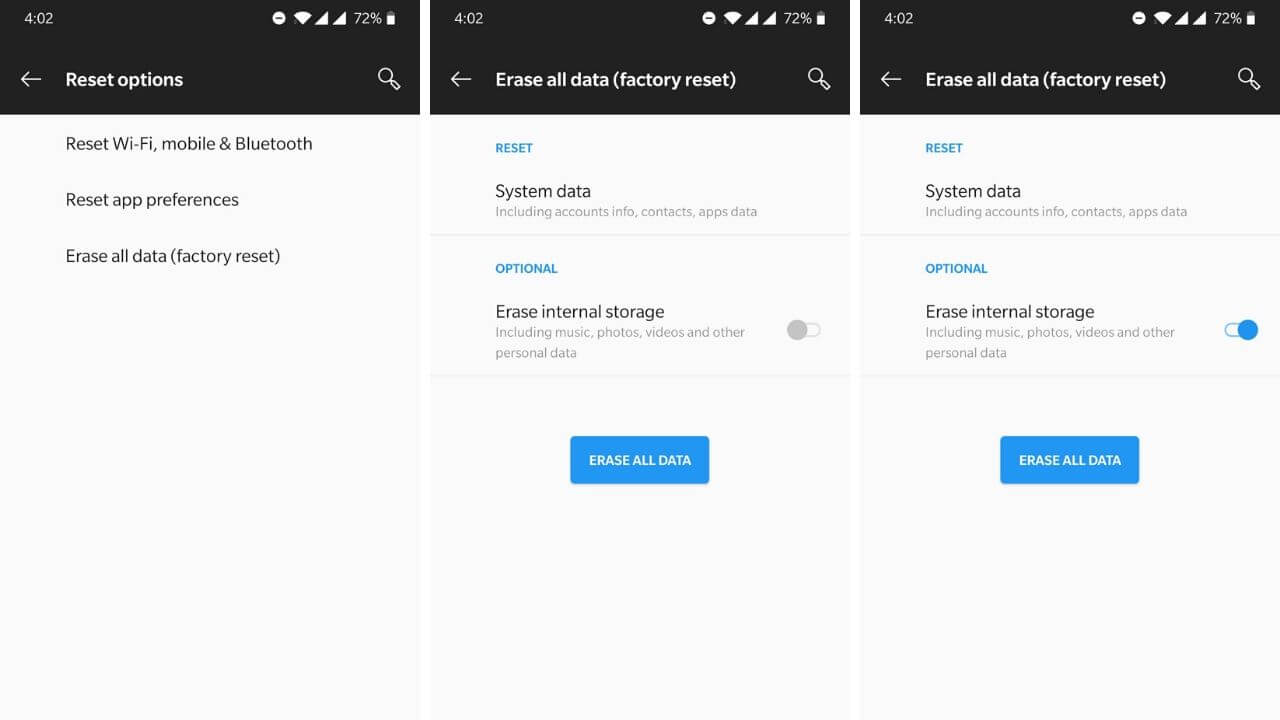 Step 1: Go to the About Phone option in Settings. 
Step 2: Click on the Backup & Reset option. And click on the Factory Reset option
Step 3: It'll confirm whether to wipe the whole device or just the settings.
Step 4: Click on Delete Everything and Confirm. 
18. Overclocking Android 
Overclocking Android is one of the best ways to boost the performance of your Android device. It basically means that you are making the most of your device by increasing your CPU's frequency more than what is recommended by the manufacturer. In other words, if your CPU runs at 1.5 GHz then you are forcing it to run at 2 GHz which will ensure a faster and improved gaming experience.
Even though Overclocking is one of the most effective ways to speed up your Android device, it is not something that we would personally recommend you do. Make overclocking your last resort as it can lead to the nullification of your Android's warranty and if something goes wrong then it can lead to the complete breakage of the phone. Adding to this, even if you overclock your device successfully it will decrease your battery life by 15-20% as you are expanding your Android's CPU speed. It also requires rooting. Go ahead and give it a try if you love gaming but do keep all the drawbacks in mind before doing so. 
Conclusion 
All these tips and tricks have been tried and tested. They definitely helped improve the gaming performance on Android devices. However keep tips like overclocking, rebooting, and installing a custom ROM as a last resort as they can permanently damage your device. Go ahead and try some of these tricks. Do share your enhanced gaming experience with us in the comment section below.
Banner Image Source: Unsplash