Ever since Samsung introduced its first foldable smartphone back in September 2019, we've seen various brands coming up with their versions of foldable smartphones. Today, we can find plenty of foldable smartphones by Samsung, Motorola, Huawei, Oppo, Vivo, and other brands. Also, Xiaomi came up with a premium foldable right after the launch of Galaxy Fold 4 to give direct competition. Now, we've got the timeline of the long-rumored Pixel Fold. Yes, the much-buzzed Google foldable is a real thing now.
After months of minor leaks & rumors, we've now got an absolutely massive Google Pixel Fold news to date. FrontPageTech recently published multiple renders clearly showcasing the design and other details about the upcoming Pixel Fold. This is the first and complete look at the officially unannounced Google foldable smartphone. Apart from the design, we've also got the release date, price, colors, and some more details on the Google Pixel Fold phone. We've summed up everything below.
Already excited about the Pixel foldable? Here's everything revealed by the new renders. 
Google Pixel Fold 
Google Pixel Fold: Design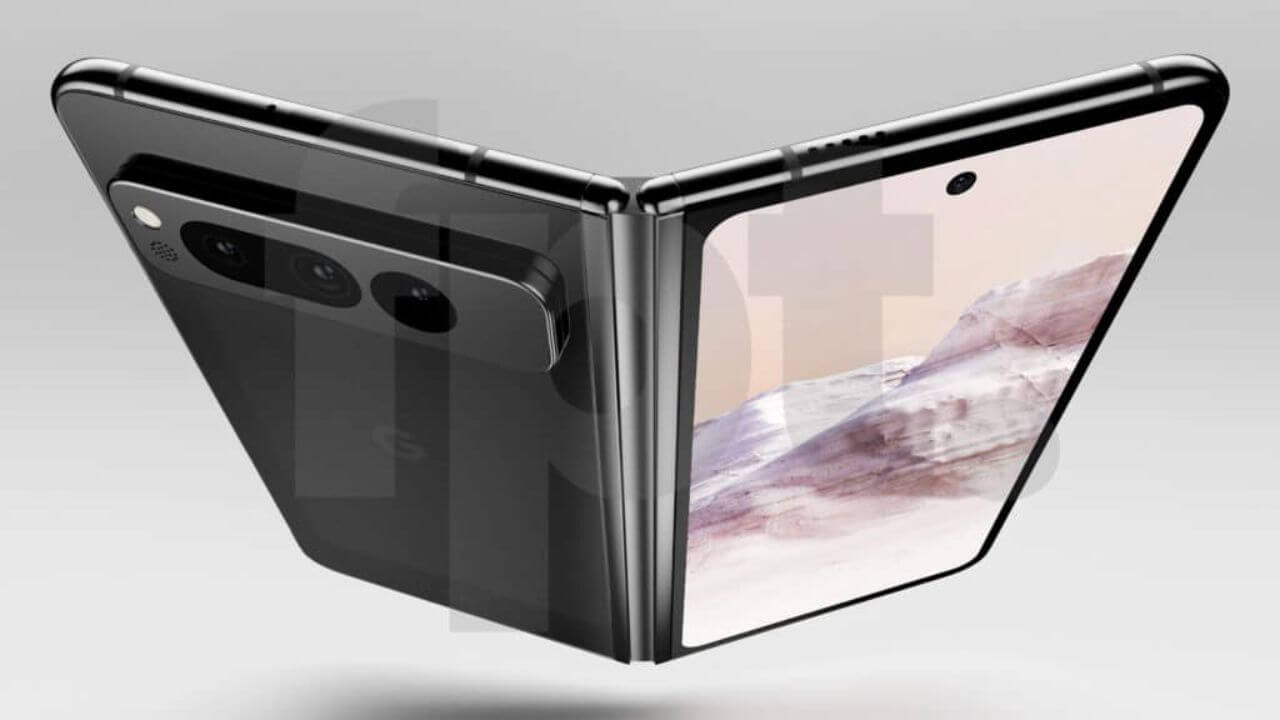 FrontPageTech shared various renders that show off the Pixel Fold in an incredibly sleek and damn beautiful design. At a glance, we can say that the first-ever Google foldable is inspired by the current Pixel phones fused with some advancements that give it a charm and personality of its own. The foldable has a power button on with an embedded fingerprint reader, and there are speakers on the bottom & top. According to FrontPageTech, the foldable will boast an all-metal and glass construction that looks premium but will also make the phone quite heavy. 
Google Pixel Fold: Other specs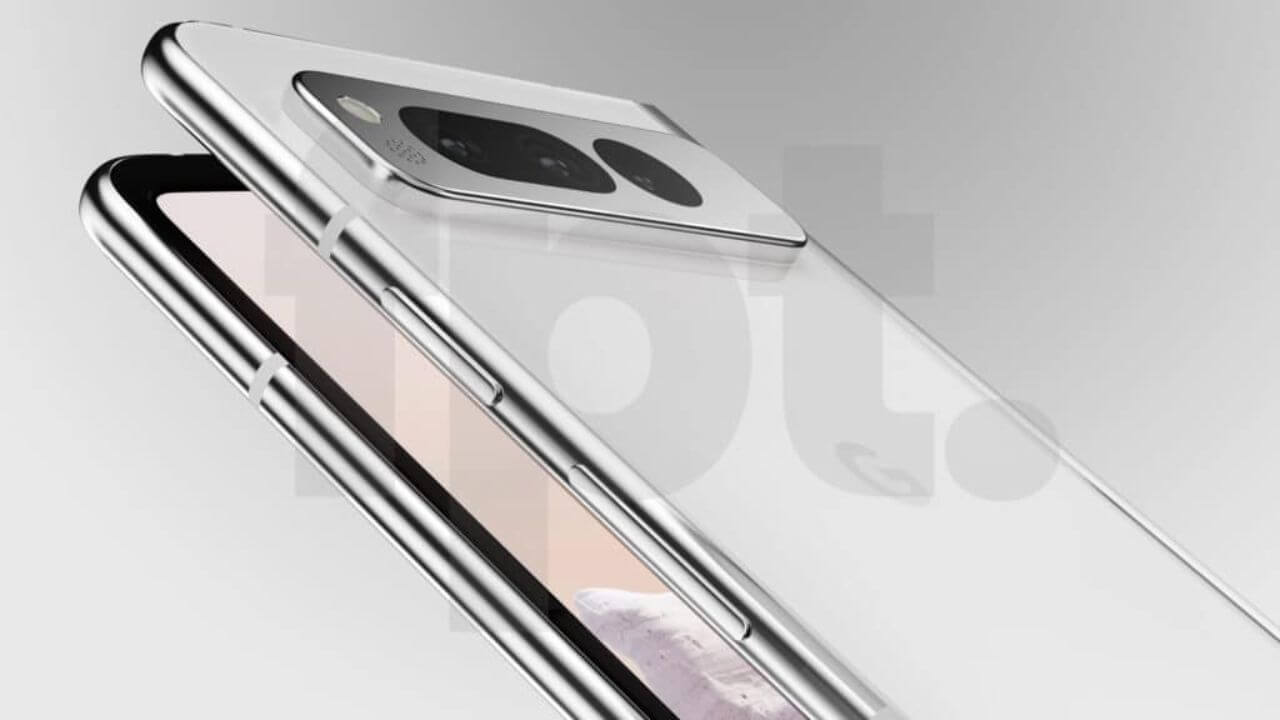 In addition to the shape and overall design, the newly released renders show some smaller details about the upcoming Pixel Fold. After the incredibly sleek design, another thing we're most excited about is the rear camera bar. We all know that Google likes to add a bold bulge to the rear camera that adds an apt definition to an otherwise flat phone. Google has already done this with its Pixel 6 and Pixel 7 Series. That said, we saw a revamped rear camera bar on the Pixel Fold. It's not as expansive and doesn't spread out until the edges like Google Pixel 7 or Pixel 7 Pro. Instead, it kinda floats on the rear panel and looks more independent. The camera bump is unique but it also makes the phone instantly recognizable as a member of the
Moving on, you'll find a wider, full display on the front of the phone that houses a 9.5MP punch-hole camera. There's an additional 9.5MP selfie camera on the right side of the inner screen that seems to have those weird big bezels on the top & bottom. You can use this camera for selfies or video calls. The rear camera specs aren't confirmed yet, but Pixel Fold might have the same setup as the Pixel 7 Pro, housing a 50MP main sensor with 12MP ultrawide and 48MP telephoto sensors. While there aren't any reports, we can expect the Pixel Phone to be powered by a flagship Google Tensor chipset. 
Google Pixel Fold: Release Date & Price
You must be wondering when the Google Pixel Fold will hit the market, isn't it? Well, FrontPageTech suggests Google Pixel Fold is likely to release during the next Google I/O event in May 2023. Talking about the color options, we'll get to see the upcoming Google foldable in Chalk and Obsidian finishes which are currently available on Pixel 7 & 7 Pro handsets. 
Interestingly, we've also got an idea of how much the Pixel Fold is gonna cost. Google's first-ever foldable is expected to come with a price tag of $1,799. This is the same price at which Samsung launched its 2022 flagship foldable, Galaxy Z Fold 4 in August 2022. We've explicitly mentioned this because Samsung will be the biggest competitor of the upcoming Pixel foldable phone. We are damn excited about how Google will strategize everything to get a share of the market that already has some major players. We'll have to wait until May 2023 to see if Google Pixel Fold makes it to the best foldable smartphones available in the market. 
Did you like the Pixel Fold's design? We'll love to know your thoughts in the comments below. 
Image Credits: FrontPageTech