In China, Huawei unveiled a slew of new goods at its All-Scenario Smart Life conference. Huawei's ambition to continue expanding its product line in every market is reflected in the fact that the conference features a product for every major product category. At the meeting, the Huawei Watch GT Runner smartwatch, Matestation X desktop PC, Matebook E 2 in 1 convertible laptop, and VR Glass 6 DoF were all on display. 
Huawei VR Glass 6 DoF
The new Huawei VR Glass 6 DoF headset weighs 188 grams and features a 90-degree field of view. It's a gaming headgear with two independent controllers for virtual reality. The headset contains a 2.1-inch dual LCD screen with a resolution of 1600 × 1600 pixels for single-eye viewing and 3200 x 1600 pixels for binocular viewing. The two lenses can be switched by users with myopia as low as -7.00. The Huawei VR Glass 6DoF will be available in China on November 26 for CNY 3,999. This could be the start of other brands starting to push products towards the Metaverse.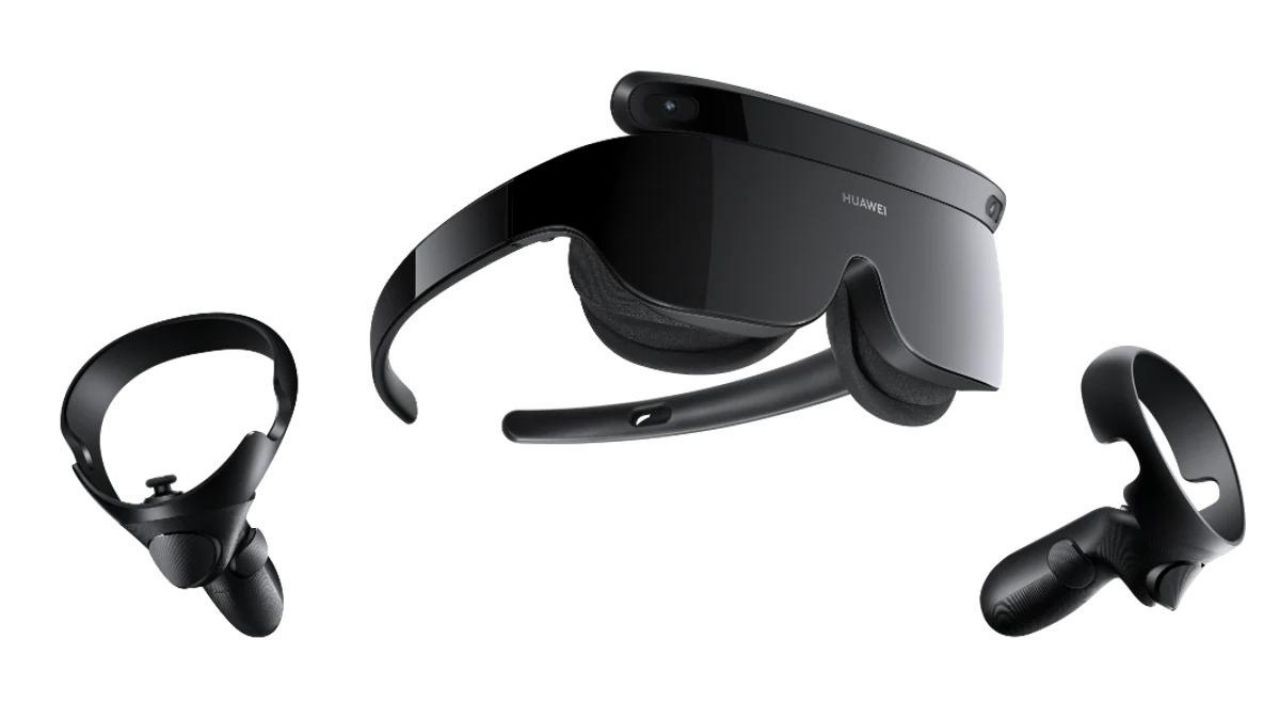 Huawei Matebook E 2 in 1 Convertible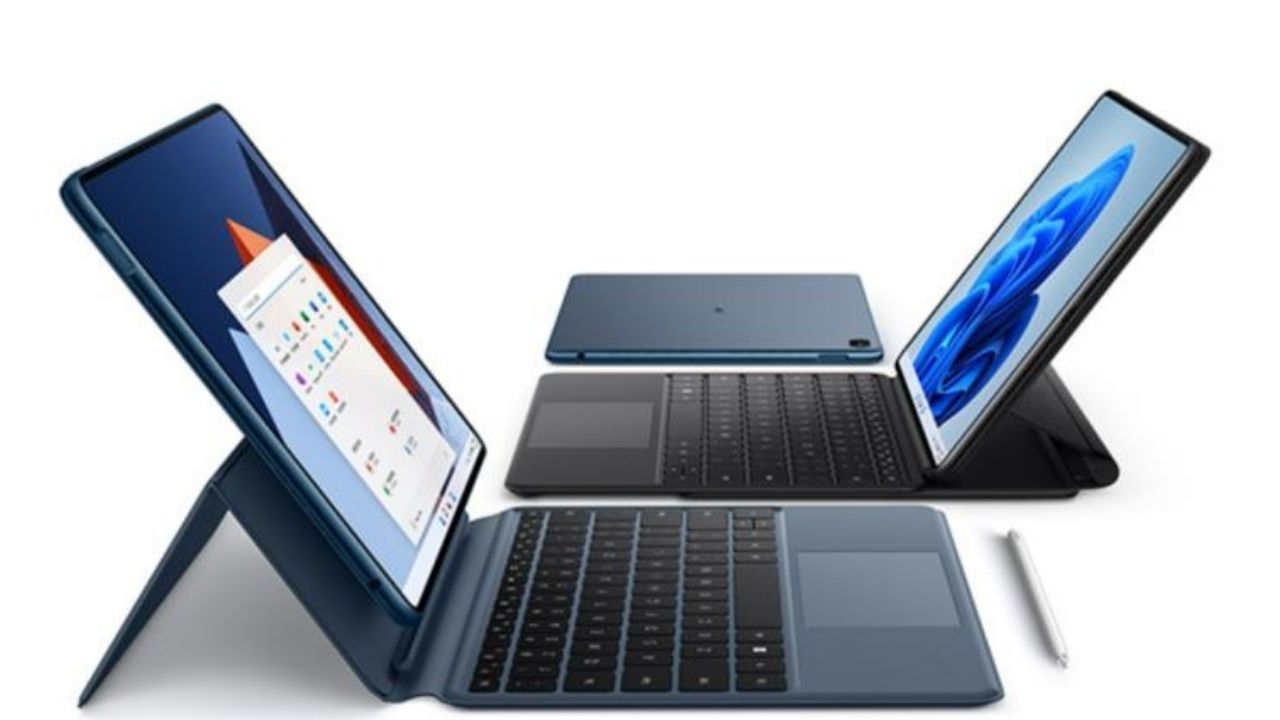 The MateBook E from Huawei is a brand-new two-in-one tablet. It runs full-fledged Windows 11 and is powered by Intel's 11-generation core i5 and i7 chipsets and Intel Iris X graphics. Huawei's M-Stylus is supported on all variants, which have 12.6-inch OLED displays with a resolution of 2560 x 1600 pixels. Huawei offers a clever magnetic keyboard or a sliding keyboard that looks like
Apple's Magic Keyboard, depending on the MateBook E configuration. There are two memory options: 8 GB LPPDx RAM and 256GB PCIe NVME SSD, and 16 GB LPDDR4x RAM and 512GB PCIe NVMe SSD. A front-facing 8MP camera and a rear-facing 13MP camera are included.
The Matebook E has a single Thunderbolt 4 connector that also acts as a charging port and a 3.5mm headphone jack for communication. The MateBook E supports both WiFi 6 and Bluetooth 5.1. A 42-watt-hour battery, four speakers, and four microphones are also included. The Matebook E costs CNY 5,999 for a core i5 variant with 8GB RAM and 256GB storage with a magnetic keyboard. The other top-of-the-line model costs CNY 8,699) and has a core i7 processor, 16GB of RAM, 512GB of storage, as well as an included slide keyboard and M-Pencil stylus. On December 1st, the first sales will commence.
Huawei Watch GT Runner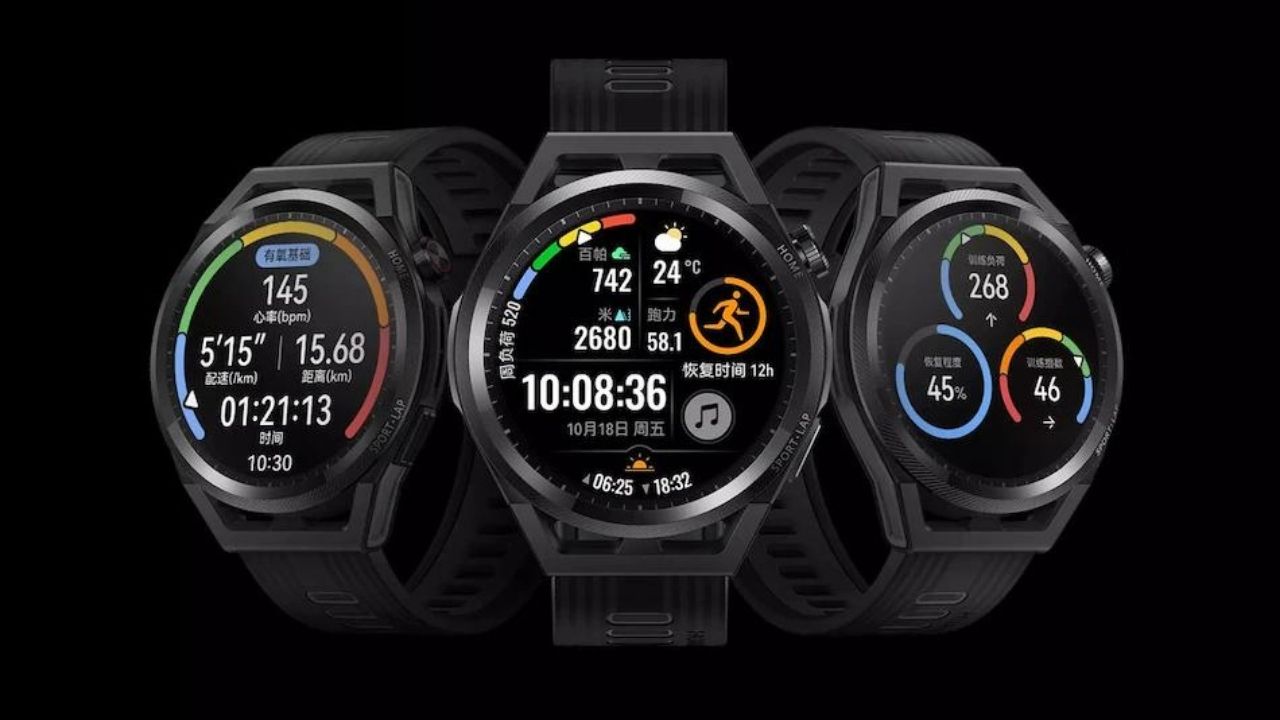 The Huawei GT Watch Runner was the company's first product to be introduced at the event. Following the launch of the Watch GT 3 series in October, the firm is releasing the Watch GT Runner, a sports-oriented timepiece. It's a more sporty version of the Watch GT 3, with a stronger polymer fiber build that weighs 38.5g versus 63 g for the Watch GT 3 Pro. 
The Huawei GT Watch Runner was unveiled as the company's debut product at the event. The firm is releasing the Watch GT Runner, a sports-oriented timepiece, following the launch of the Watch GT 3 series in October. It's a sportier version of the Watch GT 3, weighing 38.5g versus 63g for the Watch GT 3 Pro.
You receive 4GB of storage, GNSS positioning, NFC, and Bluetooth connectivity despite the lack of a cellular connection. Using the Watch GT Runner's integrated microphone and speaker, you can take calls from your paired phone. The entire thing is 5ATM water-resistant. The battery life is rated at 14 days on a single charge. The Huawei Watch GT Runner is priced at CNY 2,188 and comes in grey and black. The first sales in China will commence on November 26th.
Huawei MateStation X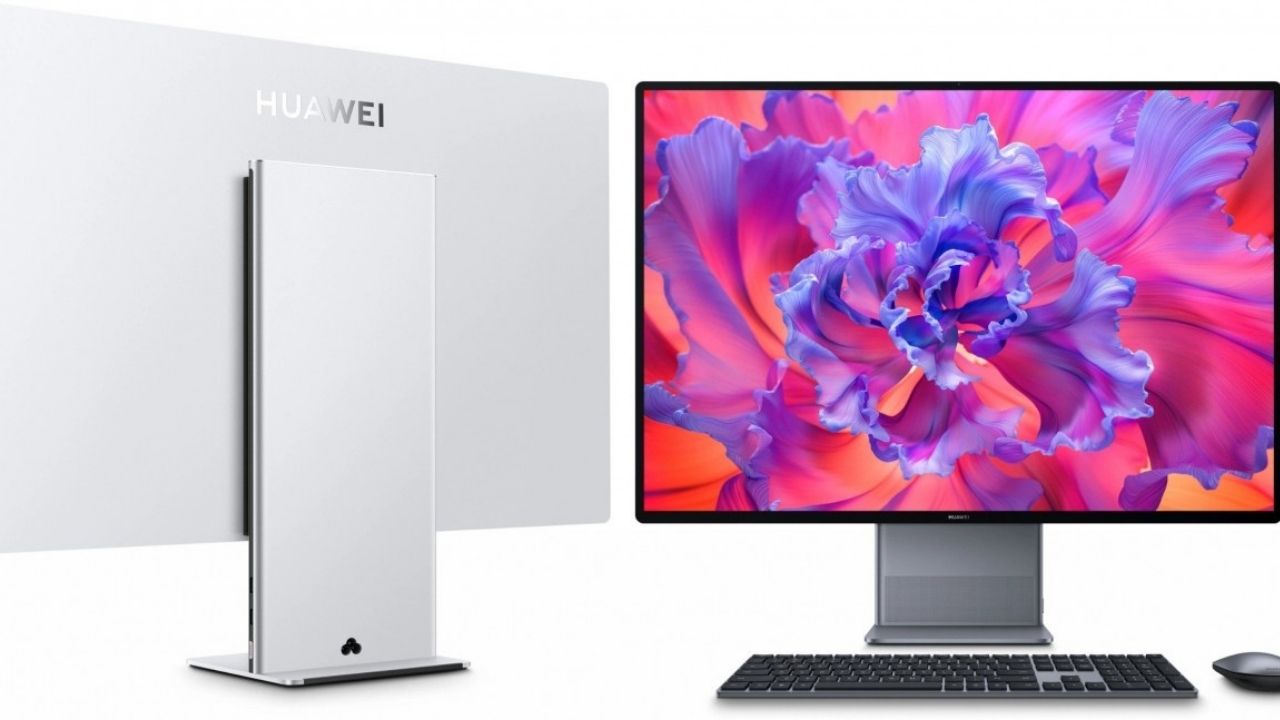 Huawei has introduced the MateStation X, an all-in-one PC featuring a massive 28.2-inch IPS LCD display with 3840 x 2560 resolution, AMD Ryzen 5 5600H/ Ryzen 7 5800H processors, and Radeon graphics. The system has 16GB of RAM and 512GB of M.2 NVMe storage, and the operating system is Windows 11. A Bluetooth mouse and a wireless keyboard with a built-in fingerprint scanner are included.
The MateStation X starts at CNY 9,999 for the Ryzen 5 5600H model, and goes up to CNY 11,999, for the Ryzen 7 5800H variation. Sales in China will begin on December 12th.
Image credits: Huawei