If you are part of the Apple ecosystem, you would know how the Apple TV is a contender in the big league. The way that it works with other Apple devices like iPhone, iPad and MacBooks makes it one of the best streaming devices available on the market today. With thousands of apps in the App Store, it sure looks like a maze and while it is easy to find apps which are obvious, it gets increasingly difficult to find the hidden gems which are lesser known names. This is exactly why we have put together a comprehensive list for you for some of the Best Apps for Apple TV. Read on to find out the best available apps for one of the best selling tech gifts.
Best Browser Apps for Apple TV
1. AirBrowser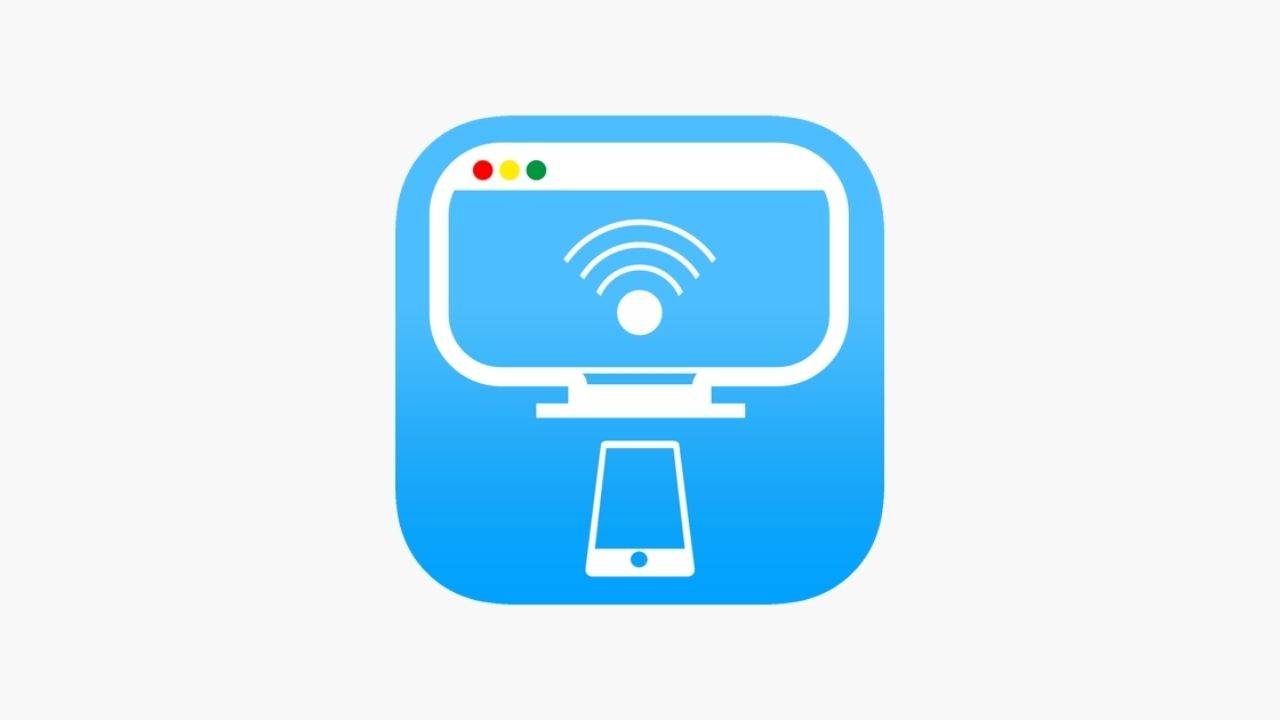 This Apple TV 4K web browser has been featured in numerous countries as one of the "Best New Apps". It does exactly what it's supposed to do as a web browser. It's quick, efficient, and packed with incredible features that you won't want to miss. Additionally, you have the option of trying before you buy. It'll work with your
iPad, iPhone, or even iPod Touch. Gestures can also be utilised to navigate between pages. You can also bookmark numerous tabs while browsing. Additionally, the TV pointer will be guided by your touch gestures on your iOS device. It comes with a slew of excellent features like native TV resolution support, bookmarks syncing & more. However, it is only completely functional when you purchase a web browser subscription, which is a tad on the pricey side.
2. Web for Apple TV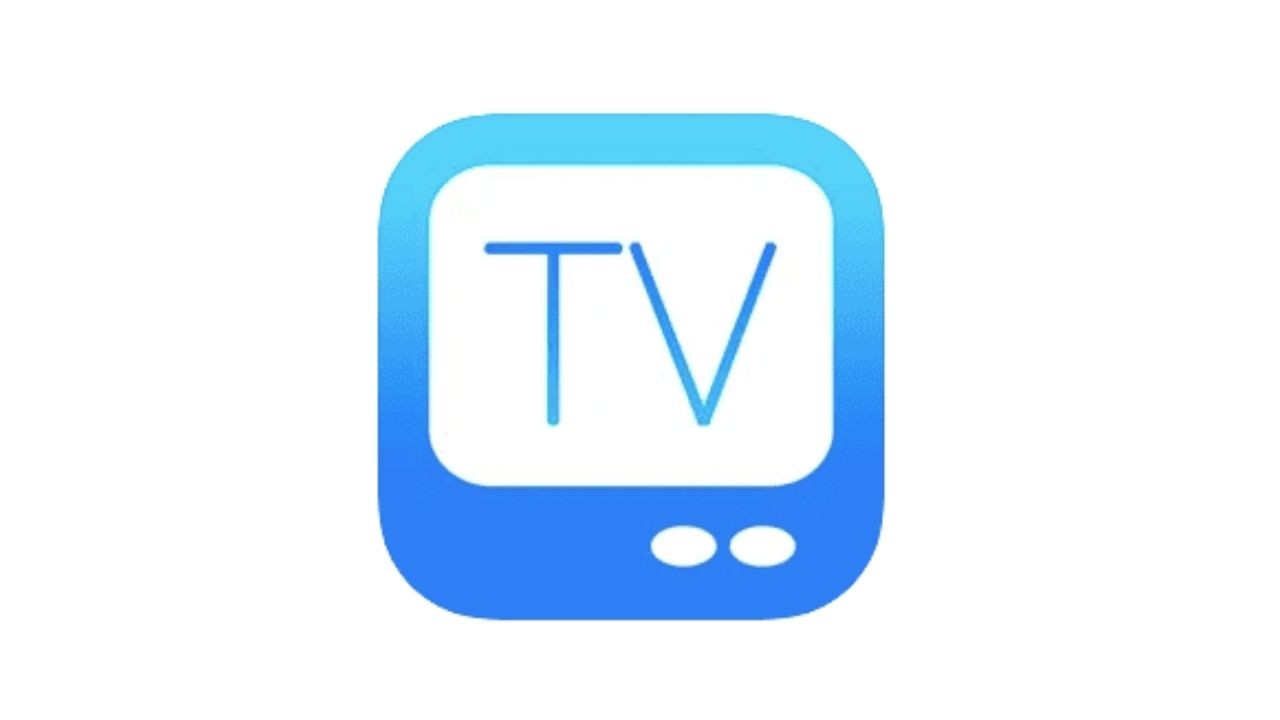 It's one of the most widely used browsers for Apple TV. It allows you to take control of your large screen and navigate across it without any bugs. The greater the size, the better. You can use your web browser to read articles or just simply browse through your varied interests! Everything is just a fingertip away. Your remote control is your iPad or iPhone. Additionally, the native resolution support has been improved, which improves your overall surfing experience, and it has intuitive motions that make browsing, zooming, and watching videos as simple as a mobile web browser. However, it can only connect wirelessly to Apple TV 2nd and 3rd gen. Please note, an HDMI/VGA cable is required for Apple TV 1st gen.
3. AirWeb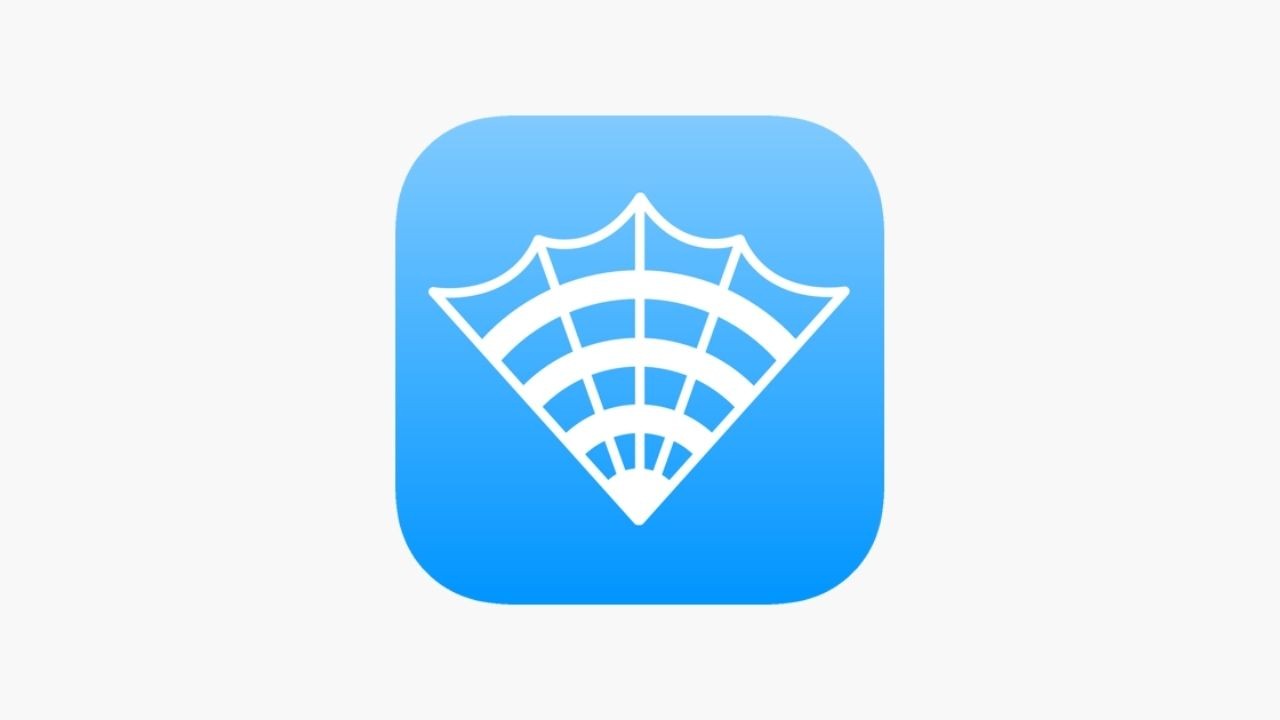 The most appropriate browser for your Apple TV is AirWeb. On your HDTV, it gives a smooth and simple browsing experience. All you have to do now is utilise your iPhone or iPad as an input device or a remote controller to begin web browsing on your Apple TV in peace. Any iOS device that supports AirPlay Mirroring will work immediately. Any iOS device, including the iPhone, iPad, and iPod touch, can easily connect to it. The only requirement is AirPlay Mirroring, and once set up, you may browse in peace without having to look at your device. It usually works with your TV's dimensions. It is, however, only available on a few devices. Furthermore, it is only supported wirelessly by Apple TVs 2, 3, and 4th gen.
Also Read: Best Accessories for Apple TV 4K in 2021
Best Screensaver Apps for Apple TV
1. Earthlapse 4K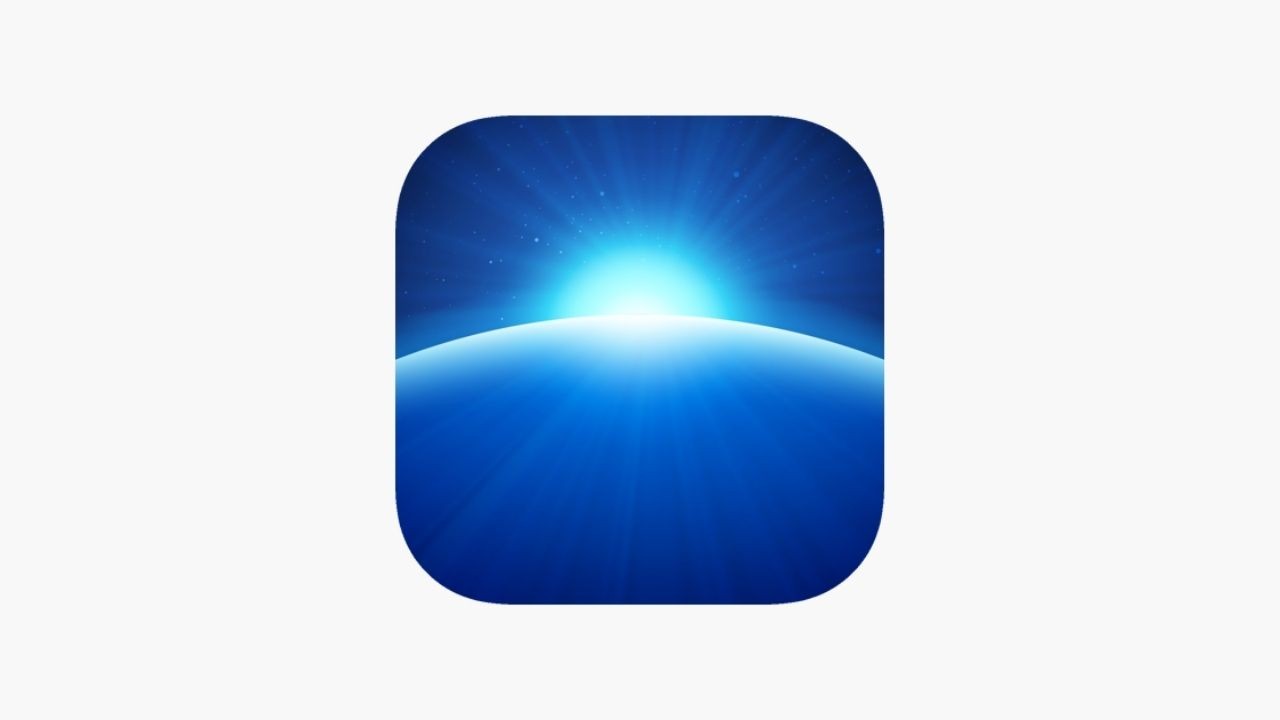 Earthlapse features 4K footage recorded from the International Space Station. All of the videos provide stunning footage from space of various places of the Earth. You may see the Aurora Borealis or even fly over the United States at night when it is lit up in gold. There are 18 different scenes of our home planet included in this Apple TV screensaver app. You may also customise it by applying filters to the video, playing your own music, displaying the time, and enabling automatic downloads for new video clips when they become available. This app, which costs $2.99, is nothing short of fantastic.
2. Fantastic Fireplace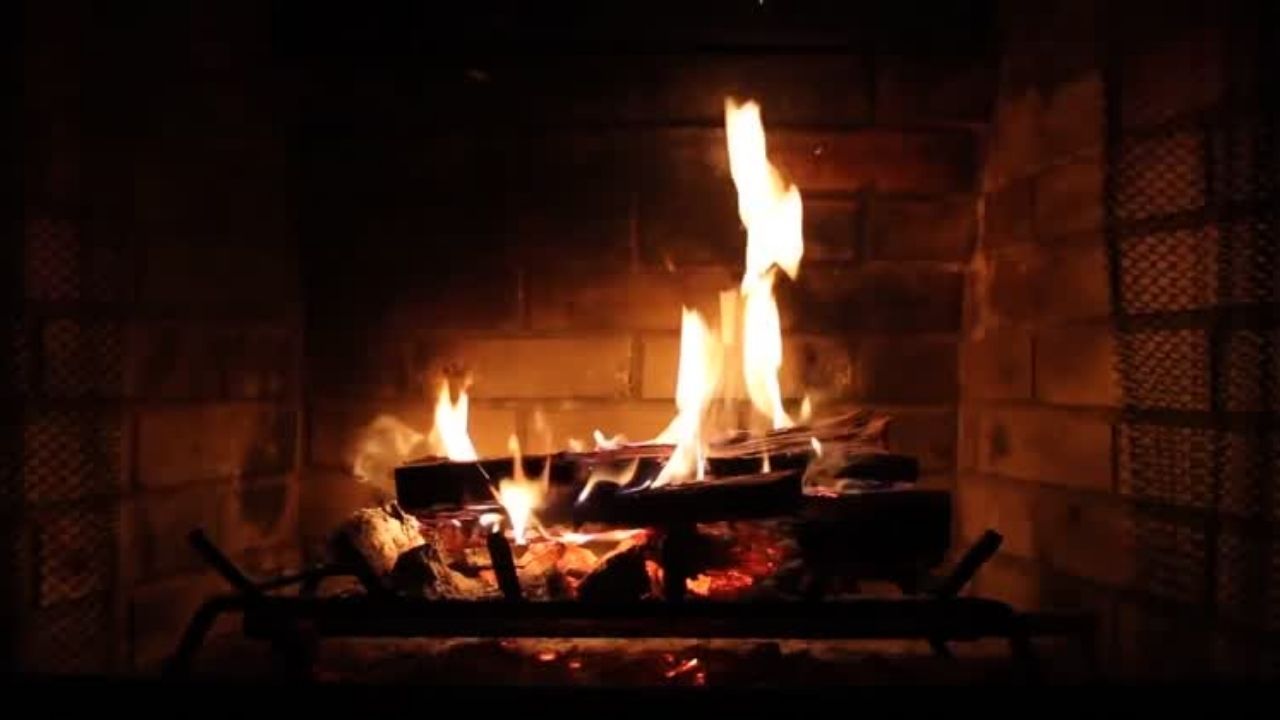 Fantastic Fireplace is the first free app on this list, which is likely due to the fact that it only shows a fireplace. A simple fireplace is shown in the video loop. It has sound, but because the video loop is brief, you can hear when it's about to start over if you listen closely. Furthermore, Fantastic Fireplace comes with the basic fireplace for free, but you can upgrade for $1.99 to acquire a bundle of four additional fireplace sceneries. When you have company around in the cold, it's great to have the TV running in the background, and the video loop is rather smooth. You might as well keep it on your Apple TV at night for when the holidays arrive, because it's a very relaxing experience.
3. Naturescapes 4K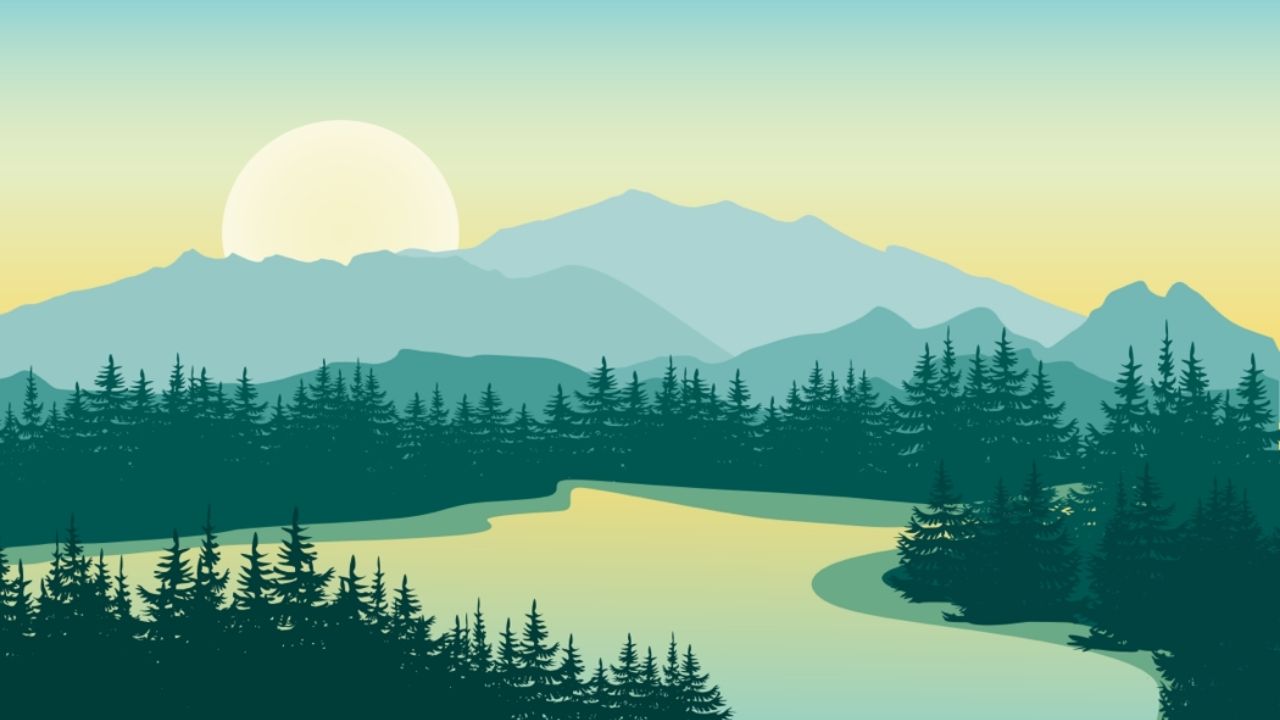 Magic Window Naturescapes allows you to display magnificent views on your Apple TV from sunrise to sunset, day to night. You can listen to music while viewing scenes from Lake Tahoe, Yosemite National Park, and other locations. The Apple TV screensaver app  includes soothing soundtracks and also allows you to listen to your own music, allowing you to create the perfect atmosphere for your home or office. Magic Window Naturescapes is probably the best Apple TV screensaver app for you if you enjoy watching breathtaking natural scenes right from your living room. Choose your own playback speed, listen to your favourite music, and let everyone in the room enjoy a great view.
Also Read: Best OLED TVs for Apple TV 4K in 2021
4. Scenic Loops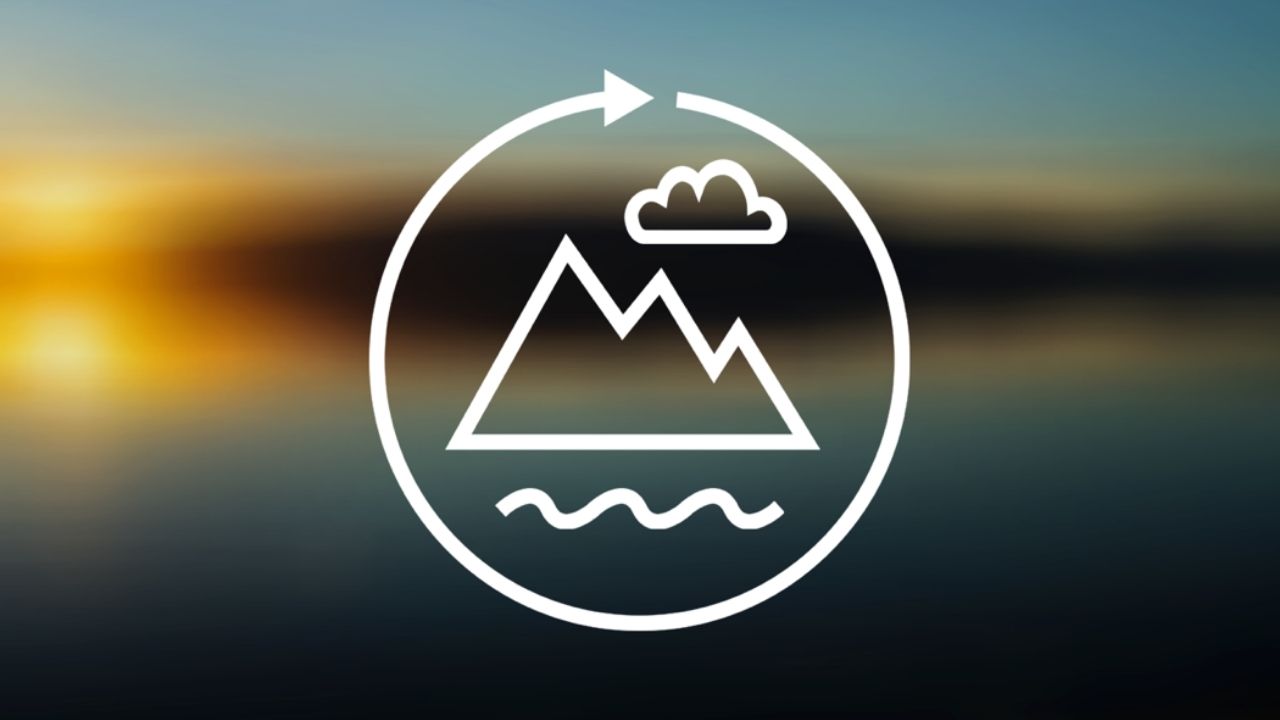 Scenic Loops is a $0.99 app that offers the best blend of beautiful scenes to display on your Apple TV. The app features nine various scenes, ranging from a peaceful stream in the woods to a serene picture of the Grand Canyon. The app also has a volume control so you can hear the background sound effects. The visual clarity and colours, especially if you have a larger display, are simply spectacular. Given that they were shot in extremely high resolution, this isn't surprising. The scenes are set up to seem like live wallpapers on a desktop computer, with options to control the sound volume and display a clock on screen.
5. Scenic TV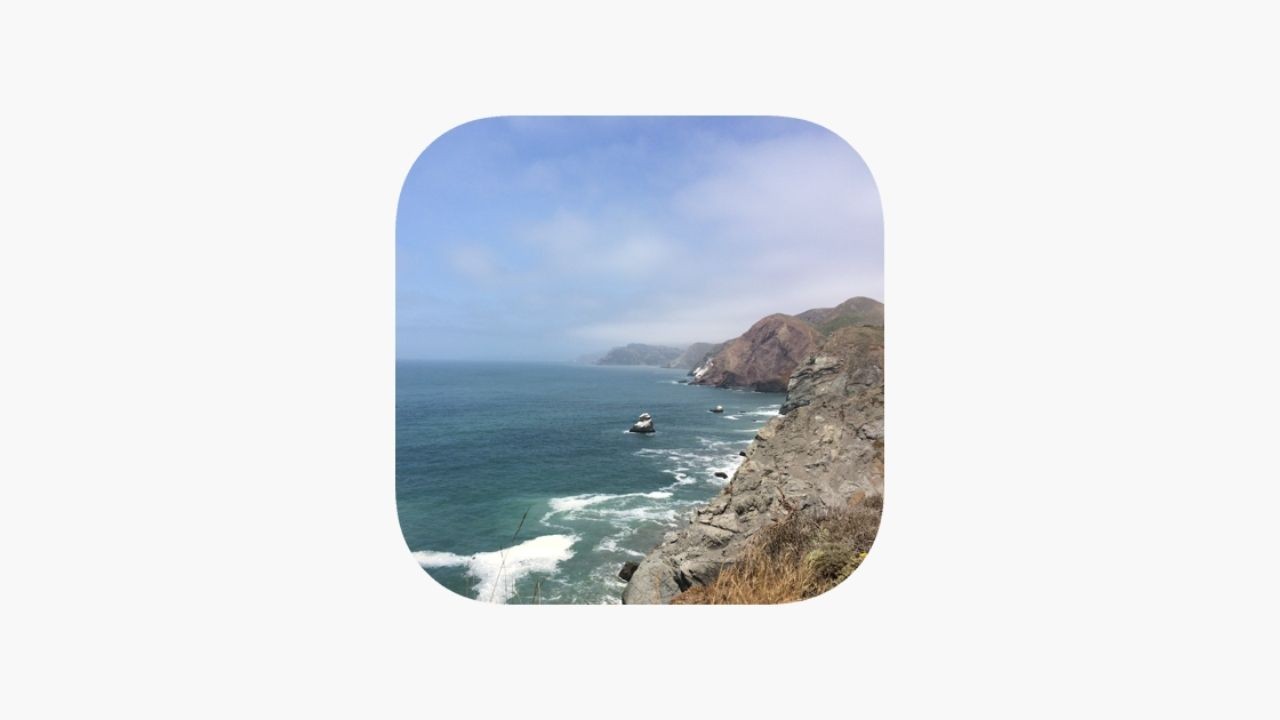 Scenic TV is a free Apple TV screensaver app that automatically cycles through a number of scenic YouTube videos under Creative Commons licences. You have no control over which video or when they play on your TV, but the app has a huge library of content that never gets old. They transport you to some of the most tranquil places on the planet, both above and below the waves. For a free app, there are more than enough video screensavers available, making it one of the best apps for Apple TV 4K.
Best Live TV apps for Apple TV
1. MoviesAnywhere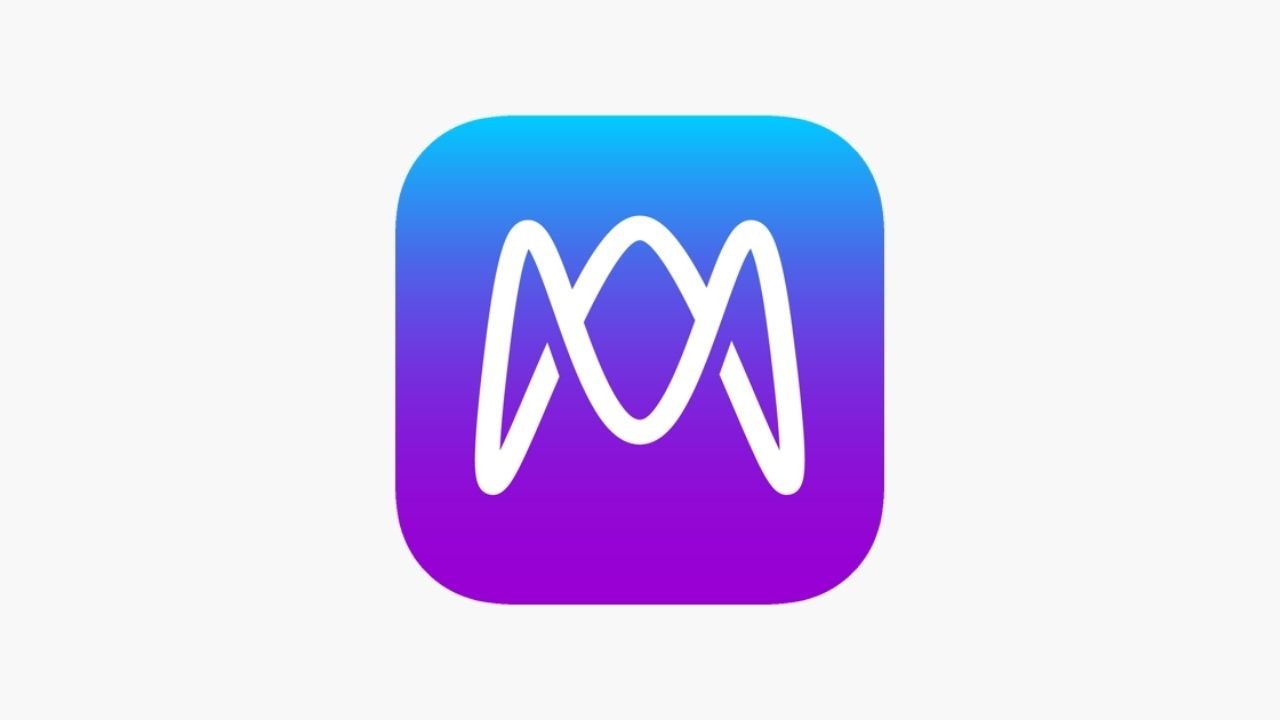 Movies Anywhere is one of those brilliant concepts that should have been implemented years ago. All of the movies you buy are in one spot, regardless of which platform you purchased them on. The Movies Anywhere service integrates your iTunes, Google Play, Vudu, Microsoft, Amazon, Comcast Xfinity, and Fandango accounts and is completely free. Now, combine all of the movies you've purchased from various services into a single app and sync them with one another so they display on each service's account as well as in the Movies Anywhere app.
While the app does not function as a storefront, it does allow you to instantly access and play your shared movies. All 4K HDR/Dolby Vision titles, including those from Disney, are supported by the app. So, if a title is available in 4K HDR on one service but not on iTunes, you can still watch it in 4K HDR on another service. This is hands down one of the best and must have apps for all Apple TV users.
2. Hulu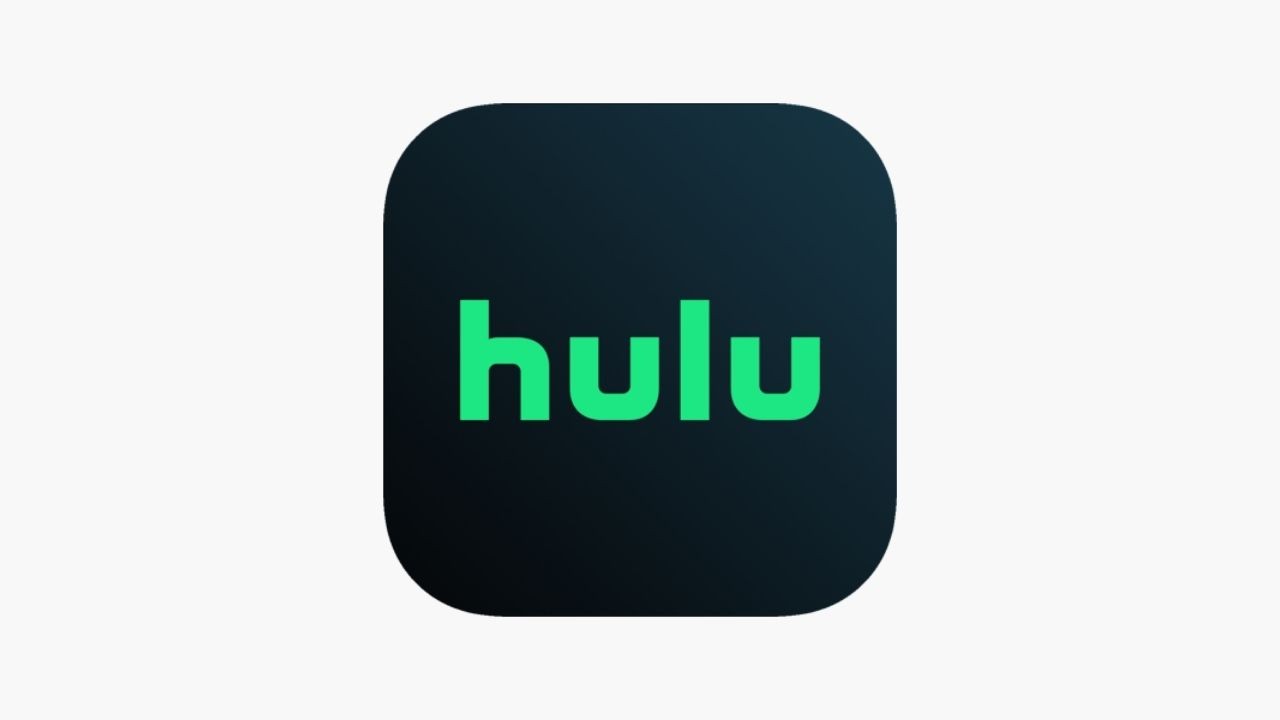 If you're just going to subscribe to one streaming service for TV shows, We recommend Hulu. It features a larger selection of new and archived TV shows than most other providers. If you want to become a subscriber to Hulu's live TV service, you can do so straight in the app if you're a cord cutter. Hulu adds new content on a regular basis, comparable to Netflix, so you'll never run out of stuff to watch. Hulu subscriptions start at $7.99 per month, and Hulu + Live TV subscriptions start at $39.99 per month. Add-ons are also available for both plans to remove ads from library material. The 4.7 average rating in over 1.4 million user review make it one of the best apps for Apple TV in App Store.
3. YouTube TV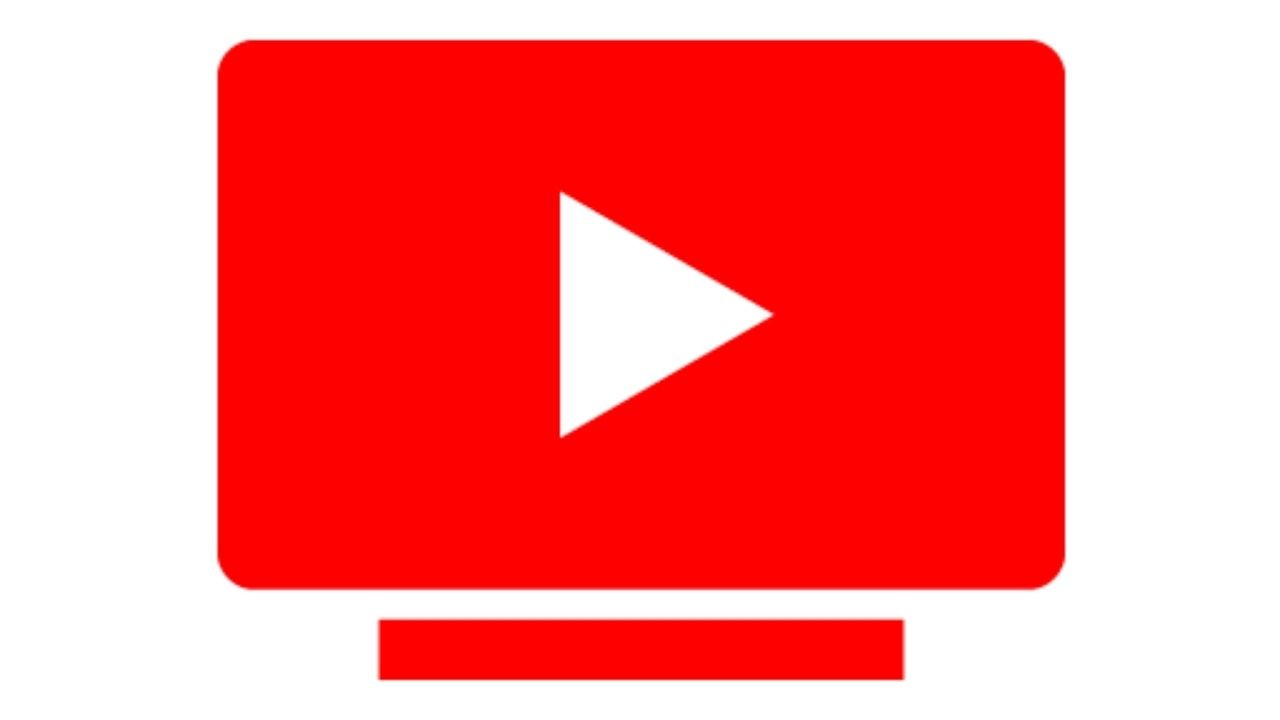 YouTube TV is easy to use and is widely available. At $65 a month, it's quite pricey, especially considering it excludes Hulu's library and original content. However, it allows you to have three simultaneous streams without having to pay more, and you may share your membership with up to six others (with their own profiles). You also get unlimited cloud DVR storage, allowing you to catch up on movies and episodes you missed at any time. There are a few conspicuous omissions from YouTube TV's portfolio (every streaming service has channels it doesn't carry), but the list of missing channels is less than many others. It also includes major networks that aren't available on Hulu's live-TV roster, such as NBA and MLB.
Also Read: YouTube not working on iPhone/iPad? Here are 13 ways to fix it
Honourable mentions for Best Live TV Apps for Apple TV:
Best Live weather Apps for Apple TV
1. Weather Live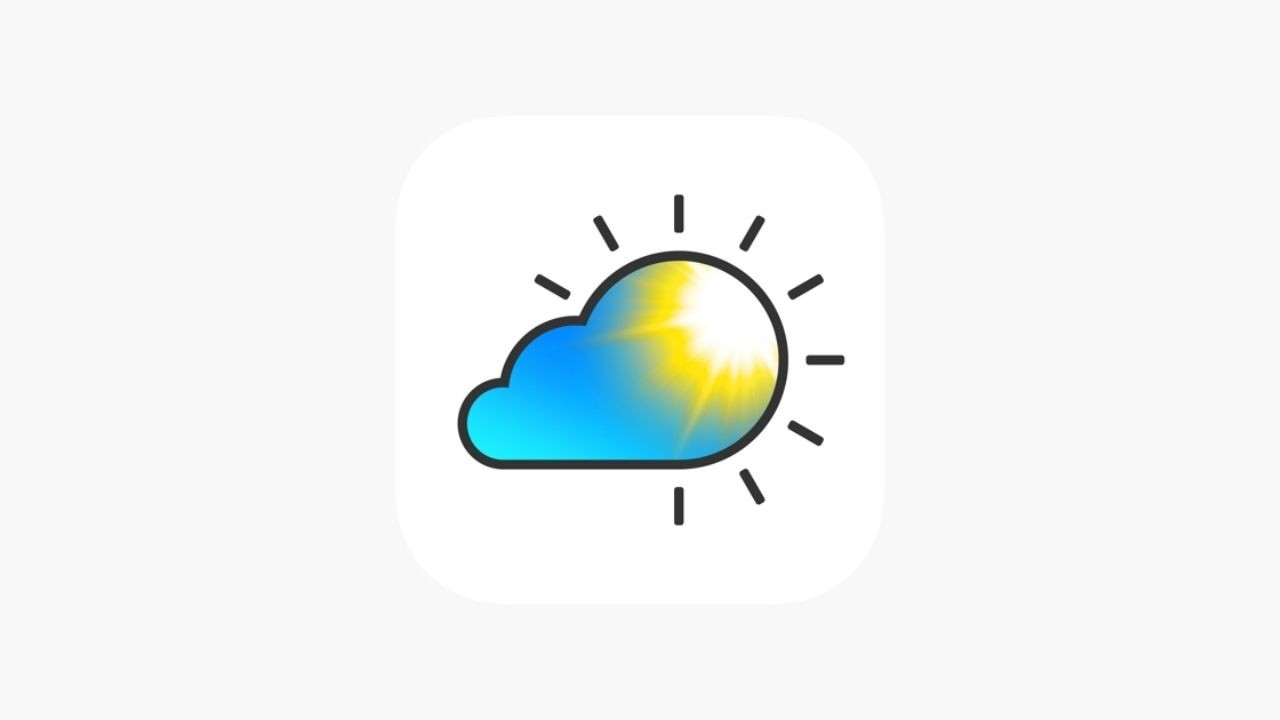 Weather Live is a reliable weather app for Apple TV that shows a background that matches the current weather. This allows you to get a brief overview of what's going on outside. On the main screen, you can see current conditions and forecasts and click for more information. You can also view forecasts by hour or day and watch the background and forecast change on the screen, as well as look at detailed conditions such as humidity, wind chill, sunrise and sunset, moonrise and moonset, and more. This Apple TV Weather app may not have as many features as some of the other weather apps, but it makes up for it with one important asset: it's beautiful. It only takes a quick glance at the app's background to get a sense of the weather, whether it's wet, foggy, or bright and sunny. This software is $3, but it's well worth it if looks are as important to you as functionality.
2. AccuWeather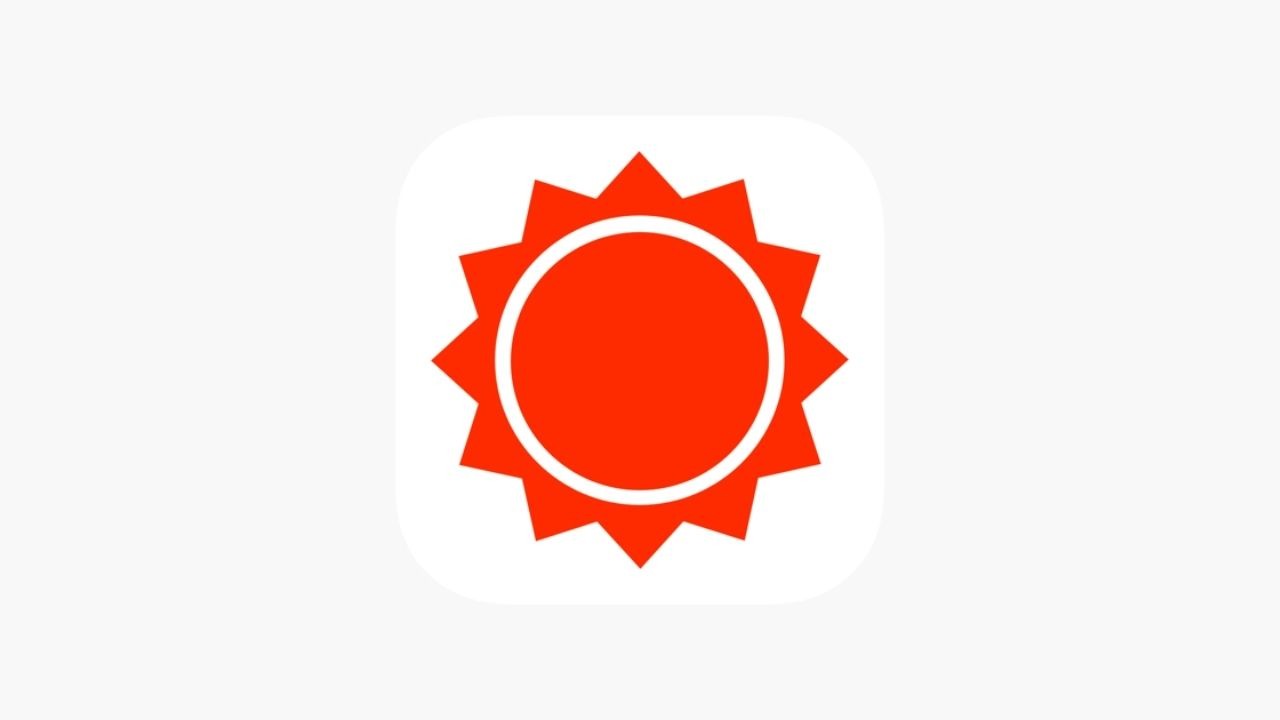 There are a lot of weather applications for the Apple TV, but AccuWeather is one of our favourites because of its unique features and user-friendly UI. Your Daily Snapshot informs you what to expect for the day as soon as you open the app, while the MinuteCast provides hyperlocal, minute-by-minute precipitation forecasts for the next two hours, so you'll never have to worry if you should carry your umbrella to work or your date. AccuWeather's Apple TV app provides you with trending news stories to watch in addition to your forecast. You may also keep track of your current conditions by scrolling down to see hourly and daily forecasts, each of which can be clicked for more information. You may also check for precipitation in your area using the radar and satellite weather maps, change the temperature settings to Fahrenheit or Celsius, and set up to monitor several locations. You can also check the National Weather Service for extreme weather warnings right from this Apple TV weather app! With over 1.5 million user reviews, and an average rating of 4.8 stars, AccuWeather is the best live weather app for Apple TV.
3. The Weather Channel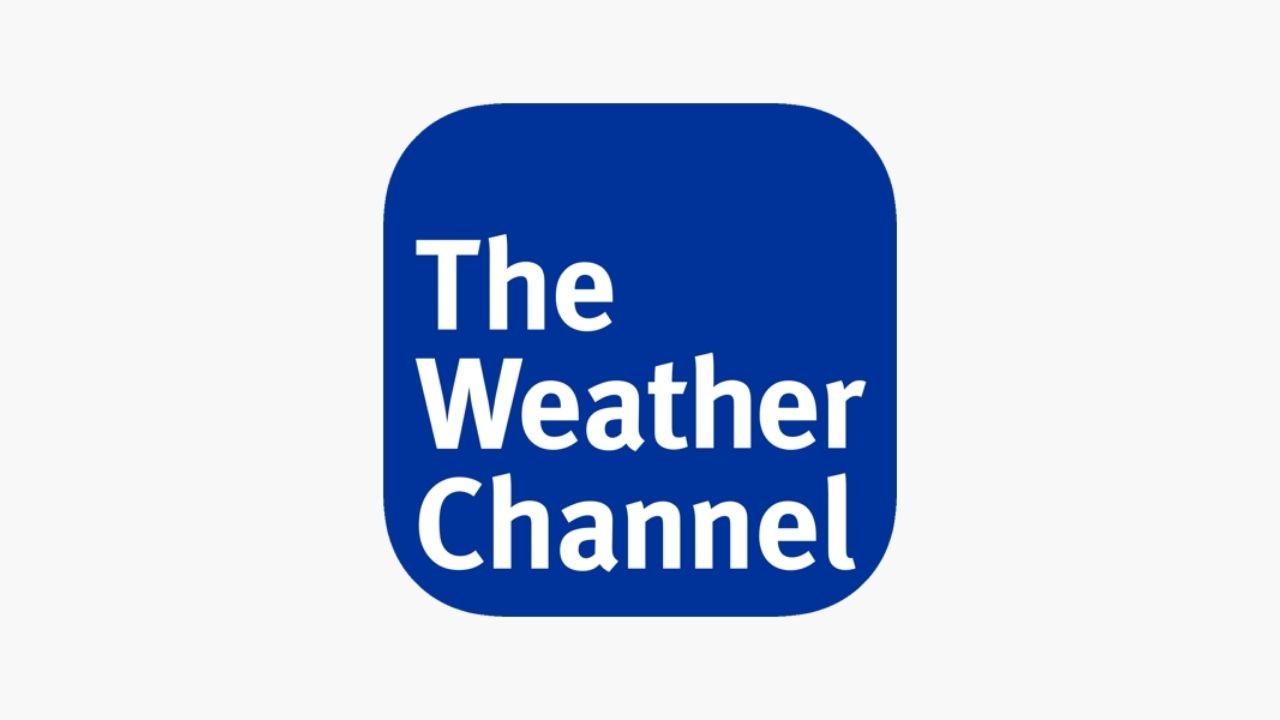 The Weather Channel app delivers hourly, daily, and 10-day forecasts, as well as a plethora of meteorological data such as temperature, wind, and visibility. Rainfall and weather events, as well as severe weather alerts, may be displayed on interactive maps using the latest Doppler radar data. Users can contribute pictures, tweets, videos, and photos to the Weather Channel's social media sharing tools. While the primary screen provides a quick overview of current circumstances, the rest of the app delves further into specifics. Temperature, sun position, dawn and sunset timings, wind speed and direction, humidity, dew point, barometric pressure, and the current UV index are all displayed. Hourly and Daily forecast panels may be extended to offer more extensive information in the app. The Daily forecast, in particular, covers a period of 15 days. However, our favourite feature is their information regarding airborne allergies and diseases which can be found in the Health section. So, if you are looking for some of the best weather apps for your Apple TV which can accommodate all your needs, The Weather Channel is the perfect choice.
Also Read: Best HDMI Cables for Apple TV 4K 
Best Live Sports Apps for Apple TV
1. ESPN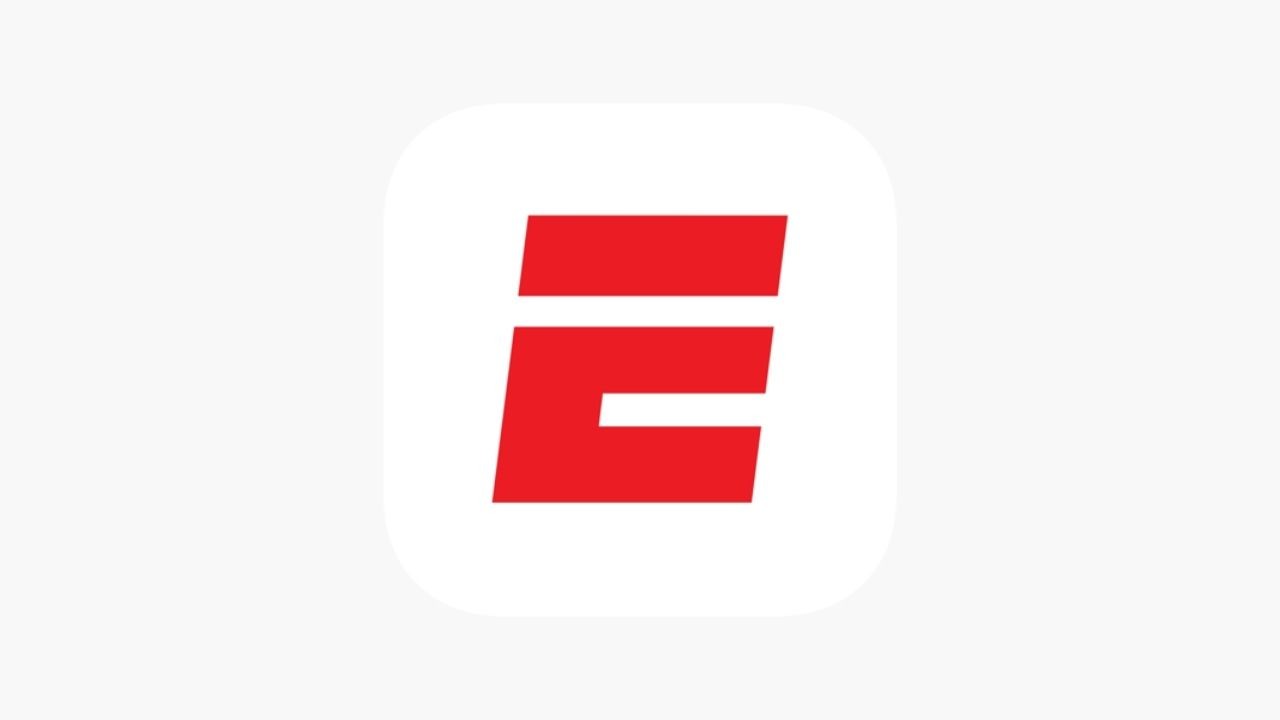 For any sports fan who has a cable, satellite, or streaming service that includes ESPN, downloading this live sports app for Apple TV is a no-brainer. NFL, NBA, MLB, golf, college sports, soccer, and more are all covered in ESPN's live sports Apple TV app. If you truly want to view all of your games live, you'll need an ESPN+ subscription or a local TV provider account. ESPN is still the most well-known sports network. With Watch ESPN, you can watch those games live as they happen, and all you need is a cable subscription.
2. MLB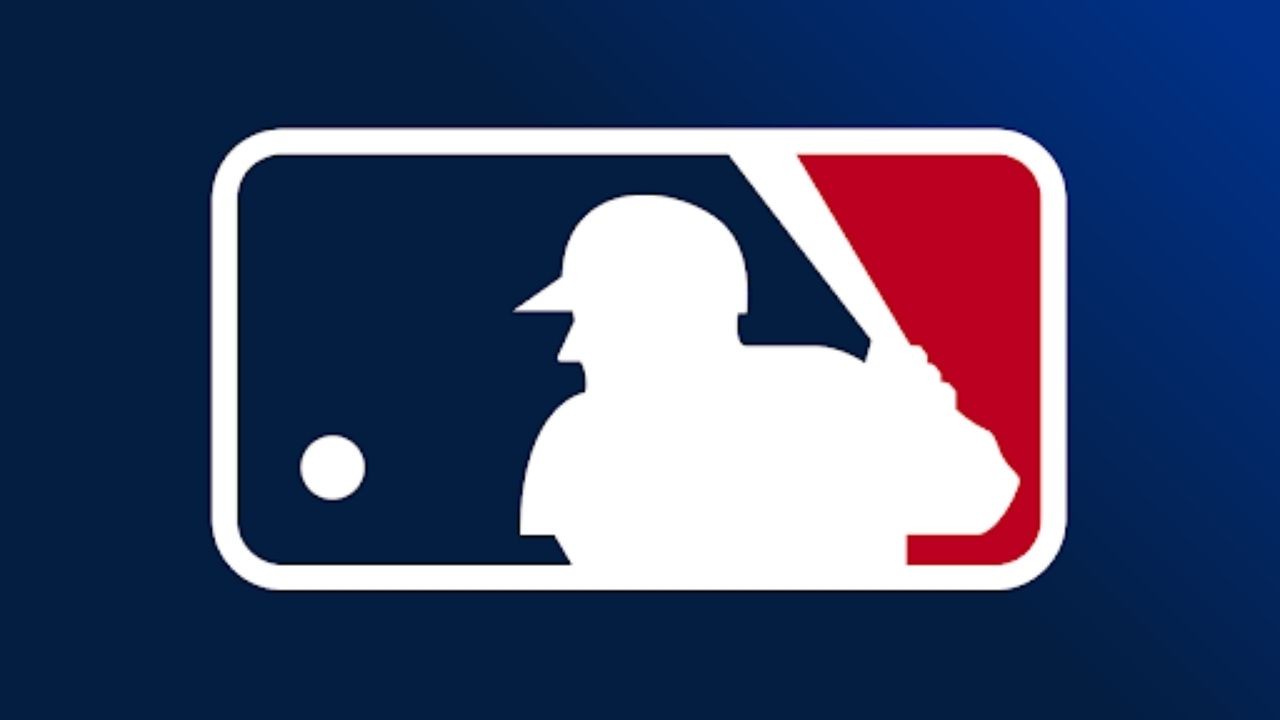 The MLB app is one of the best-live sports applications for Apple TV we've seen, with the perfect blend of score tracking and HD in-game action. It's a must-have for baseball lovers because it allows them to view live games and search through millions of previous games. Subscriptions are also only $2 each month, making it less expensive than many other alternatives. MLB At Bat also offers 60 frames per second broadcasts of both the home and away teams. Split-screen viewing is also available in the Apple TV app, letting you watch two MLB games on the same screen. You can choose to watch a single game with the scoreboard encircling the image or go full screen. With excellent visual quality, fast score updates, and many watching options, this is probably one of the best live streaming apps available for Apple TV 4K.
Honourable mentions for Best Live Sports Apps for Apple TV:
Best Live News Apps for Apple TV
1. CNN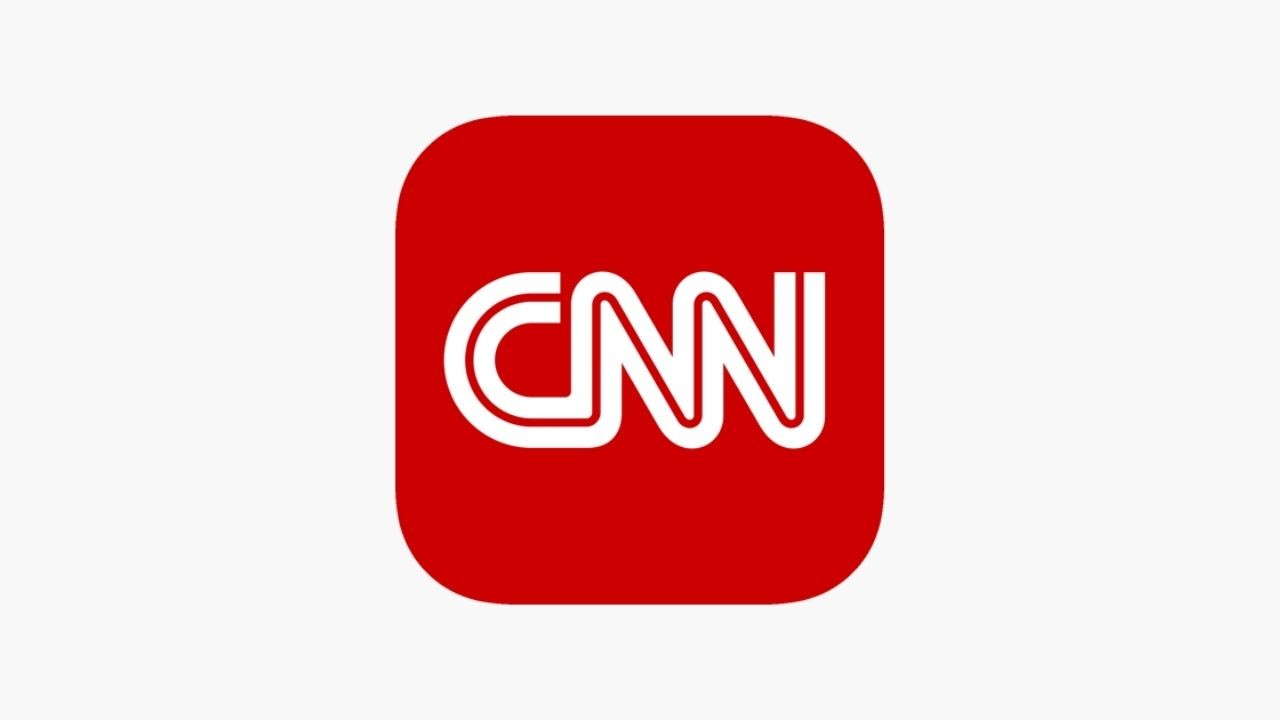 CNN (Cable News Network) is the most popular free news channel app on Apple TV in the United States, having debuted in 1980 after a four-year development period. It broadcasts 24 hours of HD news from the United States and throughout the world. It also broadcasts CNN Originals, which include shows like Anderson Cooper 360, Anthony Bourdain, and others. CNN may be viewed on a variety of platforms, including Apple TV.
2. Fox News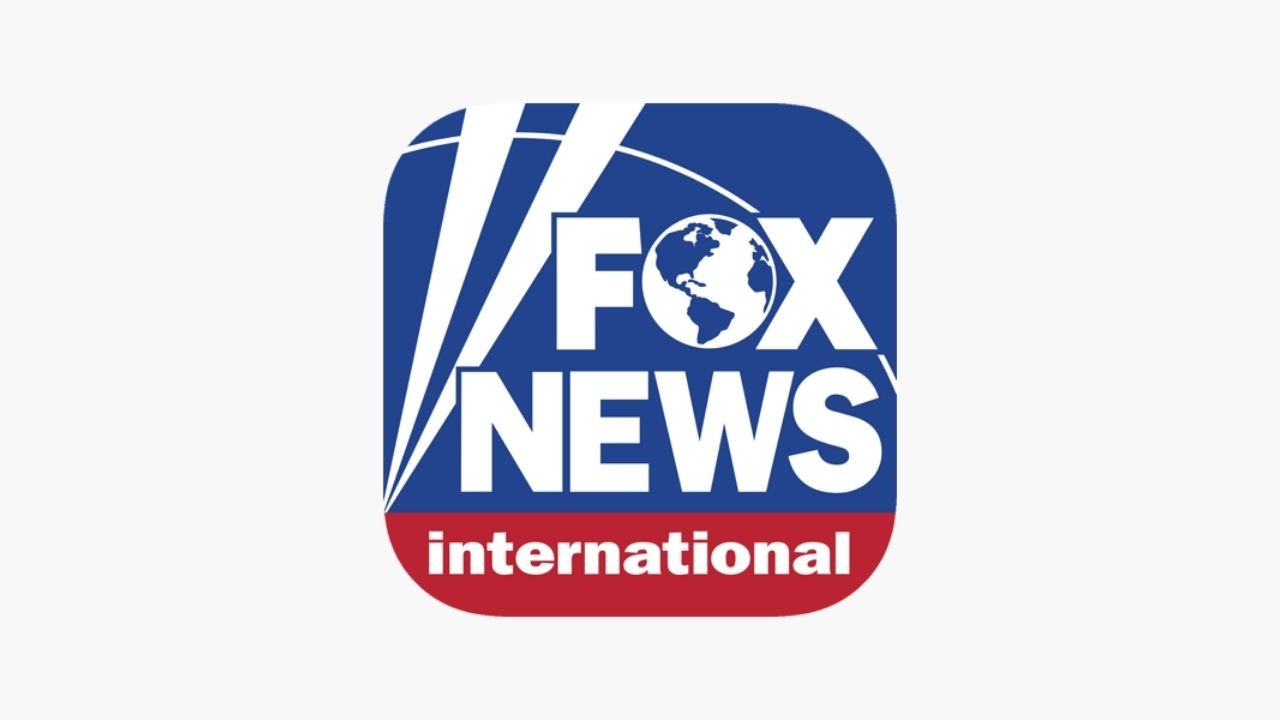 Fox News is a well-known news app that is used all around the world. It features radio streaming and on-demand content in addition to the news component, and there are no additional subscription fees. The Fox News home screen offers news information that has been particularly modified based on consumer usage. You can choose to receive notifications for breaking news, popular topics, and any other categories you like. When you pair your Apple Watch along with your iPhone, you'll get notifications right on your wrist, anywhere, at any time.
3. ABC News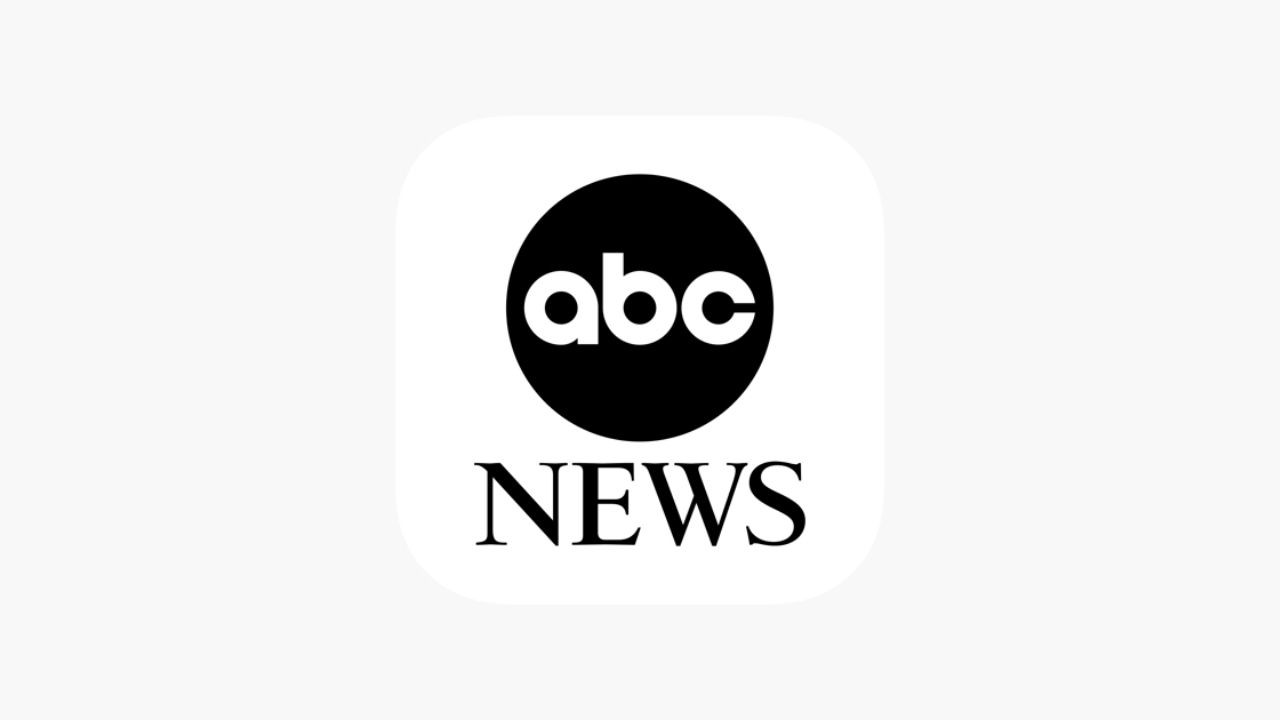 ABC News is one of our top three recommendations for the best Apple TV news channel apps. It's recommended for news channel fans, with more exciting and everyday programmes including World News America, Nightline, and others that are aired live every day. You may also listen to ABC Radio, watch news clips, and much more. On any of your devices, you can quickly tailor the alerts and view the news as an article.
Also Read: Best 4K TV for Gaming on PS5 in 2021
4. Bloomberg News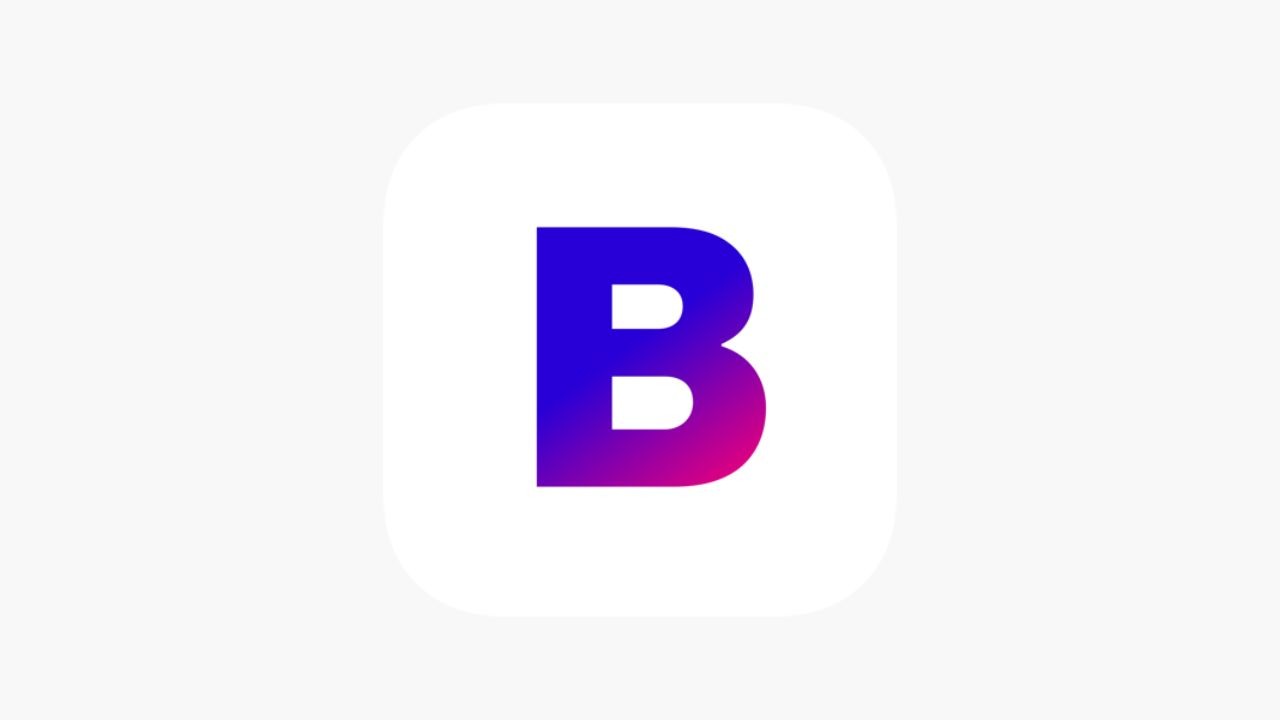 Bloomberg is a business news website that is regarded as one of the best news apps for Apple TV in the world. The Apple TV app news covers all aspects of business, including technology, industries, finance, pharma and so on. They also have interviews with global tech icons such as Jeff Bezos, Elon Musk, and others, which are broadcasted on their channel as well as the Apple TV app. The interview topics could be about their personal development, life events, and so on. The majority of functions are restricted to free users, but if you're a new user, you may sign up for a 30-day free trial to gain access to all features and experience Bloomberg without restrictions.
Honourable mentions for Best Live News Apps for Apple TV:
Best Workout Apps for Apple TV
1. Streaks Workout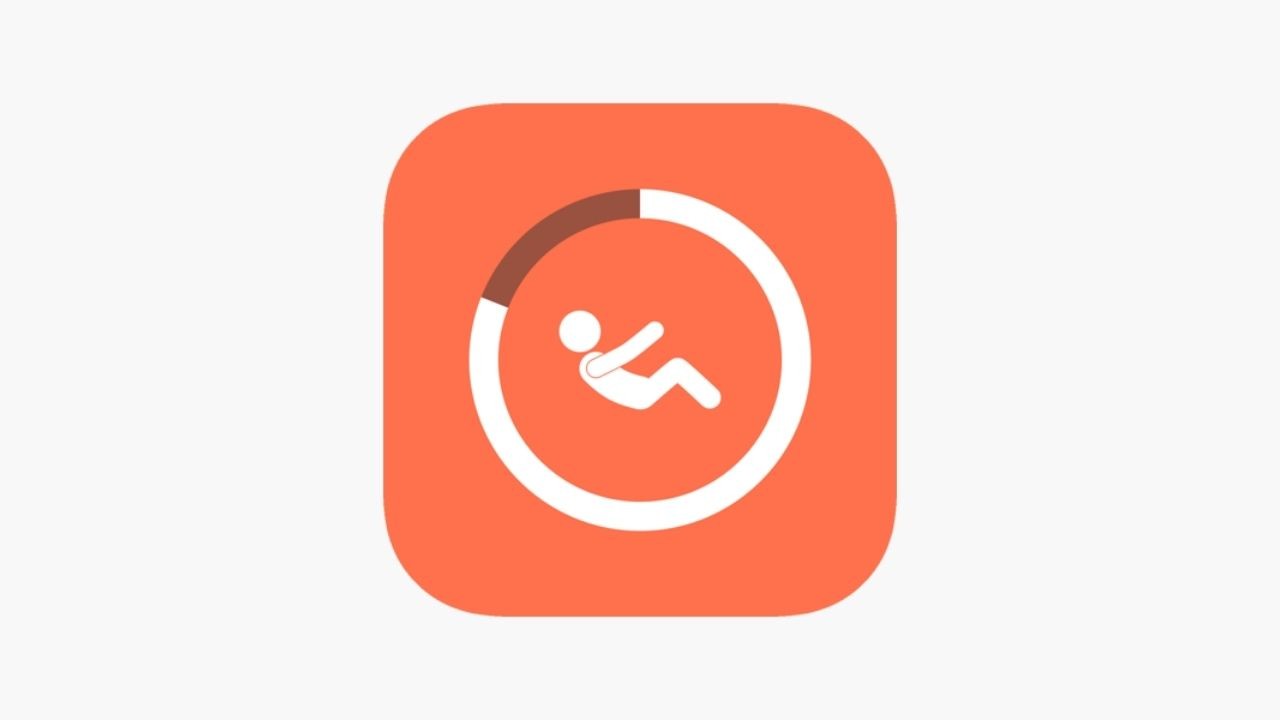 If you're looking for a one-time purchase option, Streaks Workout is a great choice. Streaks Workout offers a variety of workout options, including 30 exercises that don't require any equipment. You may customise your fitness routines and choose between a 6, 12, 18, or 30-minute workout, just like the other top Apple TV workout apps on the list. You can even explore new exercises and schedule them to begin every day. You'll also be able to keep track of your workout history, and you'll be able to save them in Apple's Health app. You can also use it on your iPhone, Apple TV, Apple Watch, and iPad, and your progress will be synced between them all. What makes Streaks Workout one of the best fitness and workout apps for Apple TV is that it includes all of the essential features of a fitness software without the inconvenience of having to manage another monthly subscription. 
2. Adidas Training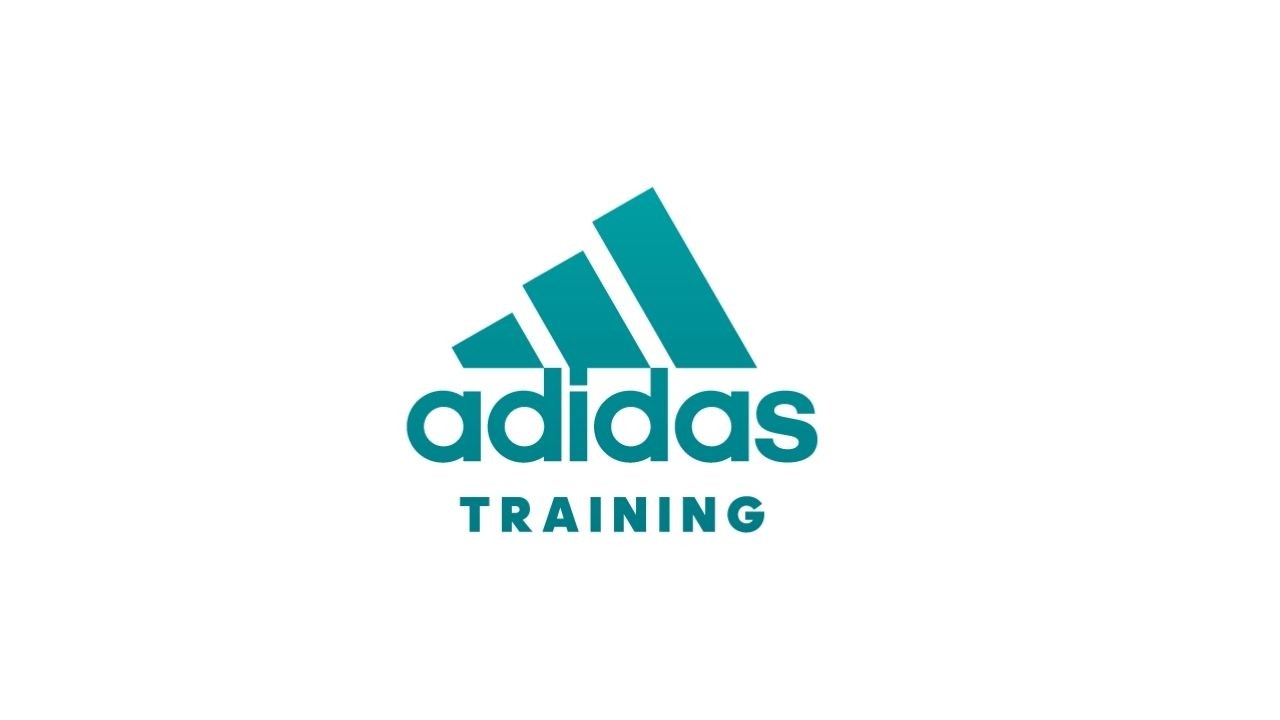 If you're a fitness enthusiast, Adidas needs no introduction. One of the best workout applications for Apple TV is Adidas Training by Runtastic. Your Apple TV can display your training regimens, and your Apple Watch or iPhone can track your progress. Furthermore, you have the option to personalise your experience. The Exercise Creator in Adidas Training allows you to create a workout regimen depending on your goals, time, and available equipment. The Adidas Training App also has free training routines, or you may subscribe to one of its monthly, six-monthly, or annual memberships. The best part is that the Runtastic website offers a free 90-day membership, which is ideal for situations like this.
3. Daily Burn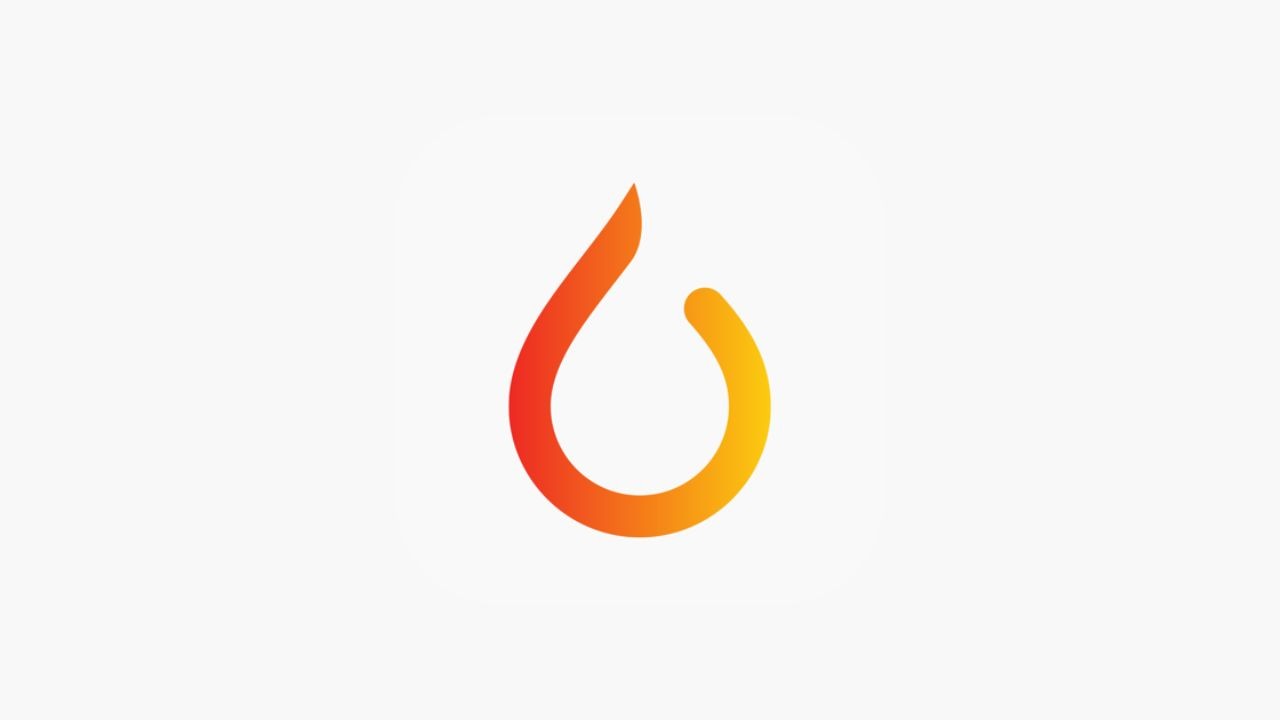 Another alternative for working out at home is to use Daily Burn. Daily Burn's At Home Workouts feature over 2,000 live and on-demand workouts in a number of disciplines, including yoga, cardio, high-intensity interval training, dance, dumbbell strength training, pilates, meditation, and postnatal exercises. There's also a live workout each morning at 9 a.m. ET that you can do at home right in front of your Apple TV.
Daily Burn is known for more than just its workout library. It also has an online community where you may get expert guidance and support from other users. The programme is free for the first 30 days; after that, it costs $19.95 per month, however there are lower-cost subscriptions devoted to specialised workouts like yoga, HIIT, and more. With over 12,000 reviews and an average user rating of 4.8, Daily Burn is probably one of the best workout apps for Apple TV.
Also Read: Best Charging Stations for Apple Products
4. Grokker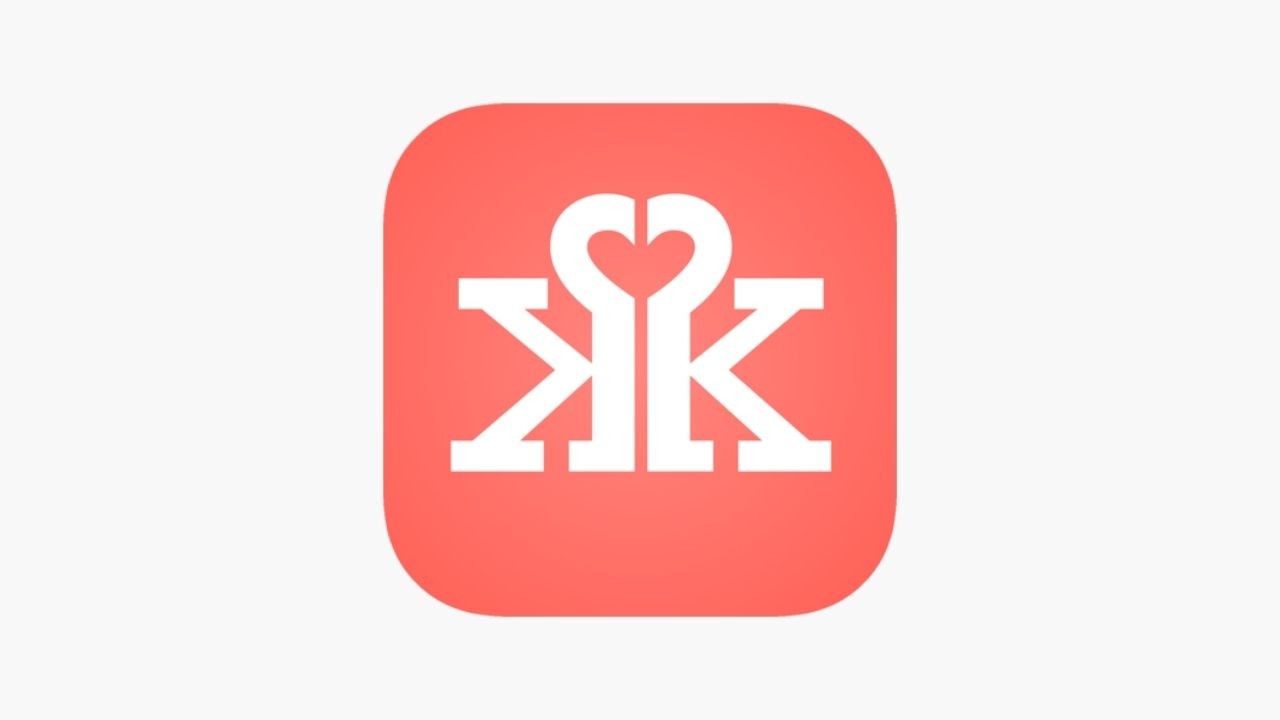 Grokker is a monthly membership service that offers tens of thousands of yoga, exercise, meditation, and healthy cuisine videos. It works across the Apple ecosystem and you can easily find and store the videos you want to watch so you can watch them whenever your hectic schedule allows. Grokker allows you to learn new skills while also allowing you to switch things up. Boredom is easy to come by if you perform the same thing over and over, but with so much diversity in Grokker, that's difficult to achieve. There are other series to choose from, and you may keep track of your progress and save everything you like. Grokker is one of our favourite workout apps for Apple TV since it offers so much diversity in terms of workouts. This Apple TV workout app offers a free trial so you may try it out before committing to a month's worth of service. Regardless, the monthly fee is significantly cheaper than the cost of a gym membership or even a single yoga class at a real studio. 
Honourable mentions for Best Workout Apps for Apple TV 4K:
Best Streaming Apps for Apple TV
1. Netflix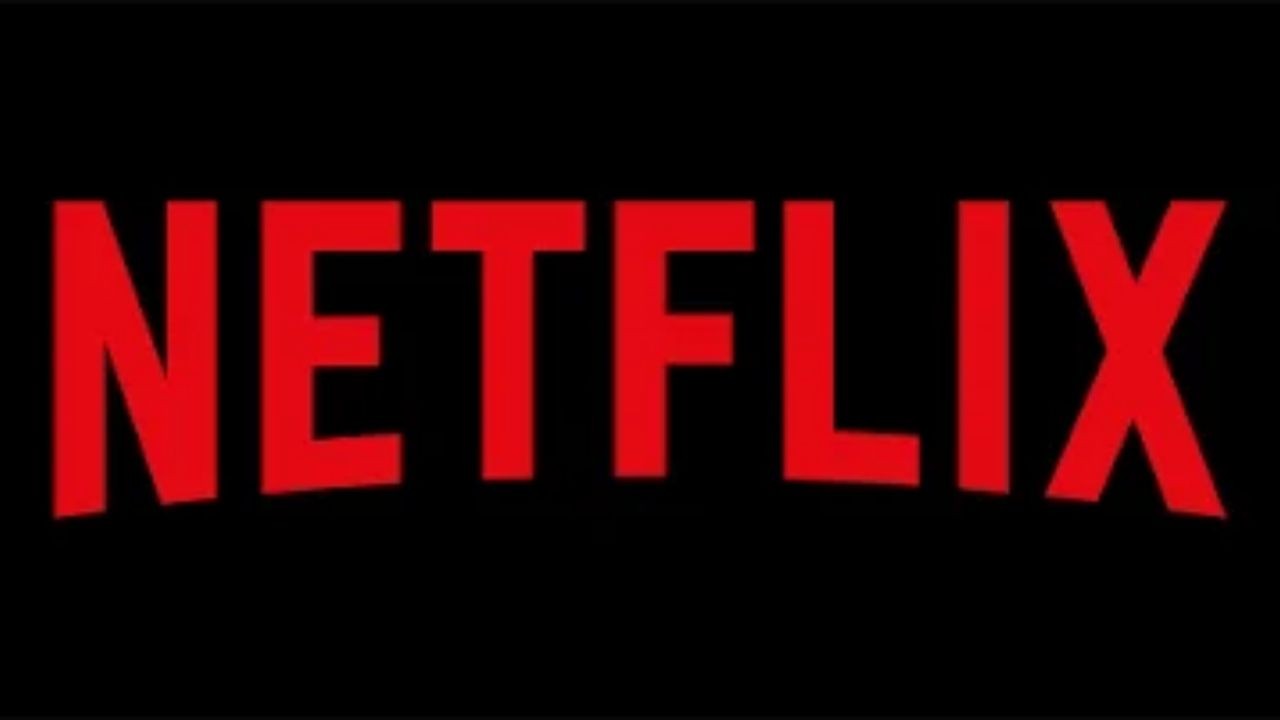 When it comes to the best streaming apps for Apple TV 4K, you can't avoid mentioning Netflix. For Netflix subscribers (or anyone who wants a free trial month), this may seem like a no-brainer, but the app is worth mentioning in the best Apple TV apps because of how well it integrates with Apple TV's new Siri-powered search. Simply say, "Show me The Walking Dead, season two," and you'll be able to watch any episode from season two on Netflix right away. Netflix has made a name for itself as a source of excellent original shows in recent years. Netflix has some of the best streaming-native content available, ranging from original shows to movies and documentaries. Netflix's catalogue of Dolby Vision and Dolby Atmos movies and TV shows is constantly growing, with new content being added on a daily basis. If you share a Netflix account with others, you can easily access and switch between the profiles you've created, preventing Netflix from messing with your recommendations. Netflix has non-HD streaming plans starting at $8.99, HD streaming plans starting at $10.99, and 4K streaming plans starting at $15.99. To be honest, the 4K plan is worth every penny and pixel if you've got the right TV and cables.
Don't miss: Netflix vs Disney+
2. Amazon Prime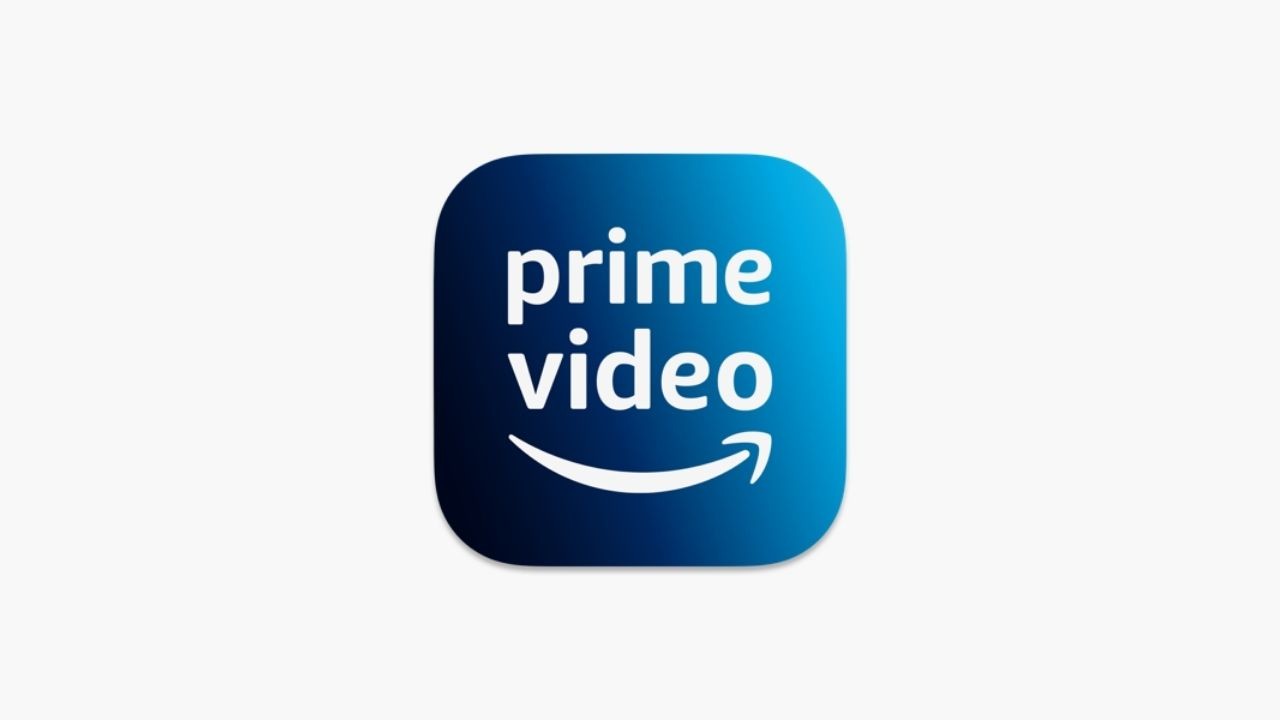 Amazon's work in streaming video may not get as much attention as Netflix's, but its Amazon Prime Video service has a number of hits that are worth checking out. In recent years, there has been a steady stream of exclusive shows as well as an impressive selection of films. It's worth looking through the catalogue before signing up, but if you're already a Prime member, the Amazon Prime Video app is a no-brainer. Everything from catalogue content to Amazon's original content lineup, including 4K HDR & Dolby Atmos content, is available on your Apple TV. Although the app itself could be improved, having Amazon's library available on the Apple TV is a welcome addition. A standalone Prime Video subscription costs $8.99 per month, while a full Prime subscription with free two-day shipping costs $12.99 per month.
3. Disney+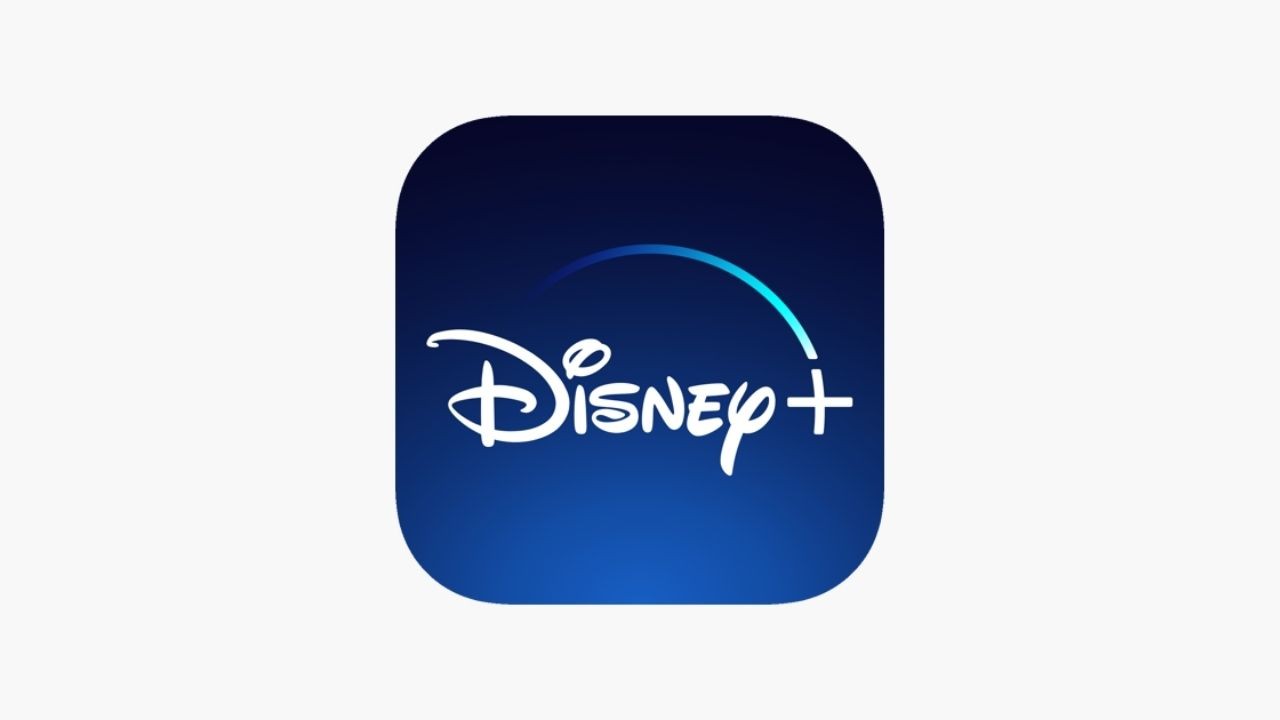 For anyone interested in the many Disney franchises, including Star Wars and Marvel, Disney Plus is one of the best Apple TV apps that you can download. You can also watch original shows like The Simpsons, and more. It's $7.99 per month and includes access to the entire Disney library. Disney + is a hub for everything the House of Mouse has created and owns. In other words, the entire Star Wars franchise, Marvel films, and a slew of Fox properties, including the entire Family Guy, Simpsons library, are all included (20th Century Fox and Fox Television are now owned by Disney, keep up). Some of Fox's Marvel films are also available on the platform. Disney Plus and Hulu can be bundled for just $13.99 per month. If you've got kids, then the Disney + app for Apple TV 4K is one of the best streaming apps that you must have by your side.
Honourable mentions for Best Streaming Apps for Apple TV:
Best Yoga Apps for Apple TV
1. Asana Rebel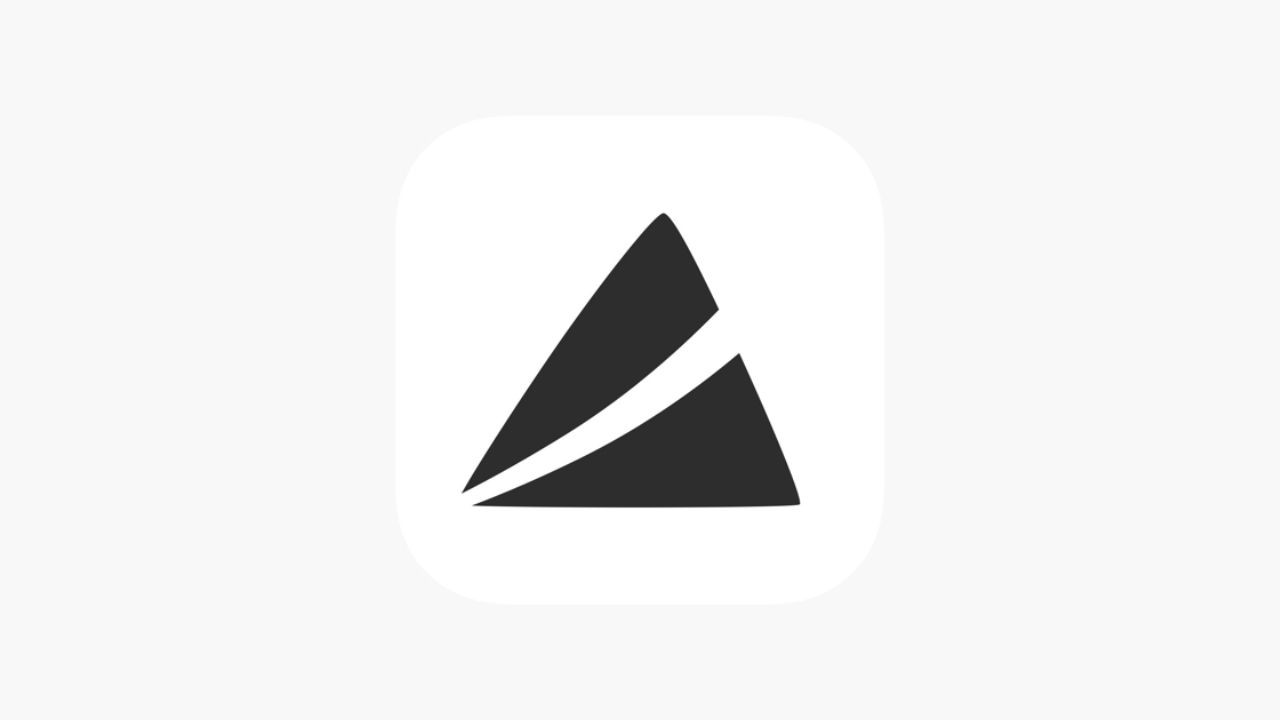 Physical and mental fitness can both benefit from a high-intensity workout followed by meditation. Asana Rebel understands this, and as a result, this best Yoga app for Apple TV provides a step-by-step method to staying healthy right from your living room. Each day will make you feel better and more motivated to practise yoga. If you don't have much time, the app's five-minute workouts are a good option. Aside from working out, reading articles and taking entertaining quizzes will help you improve your knowledge and information. Another thing that makes Asana Rebel, one of the best Apple TV 4K apps is it's compatibility across the Apple ecosystem like impeccable support and user experience for iPhone, Apple Watch and iPad.
2. Glo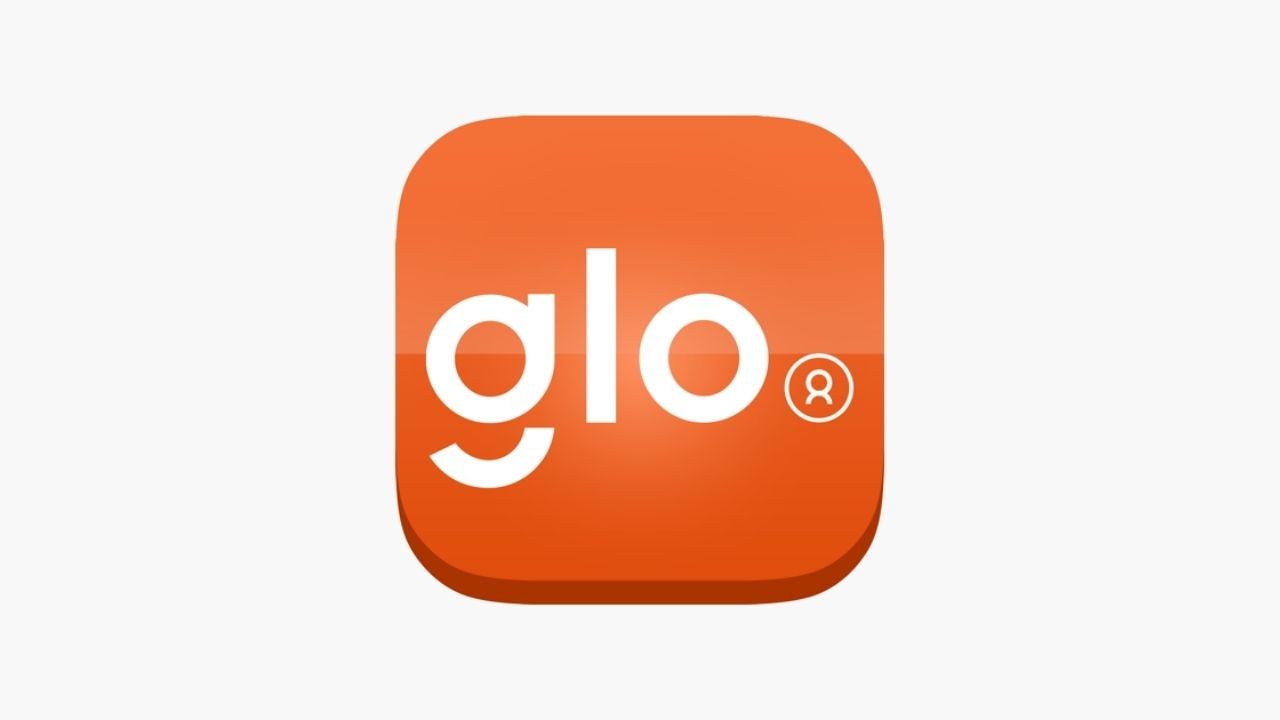 At different phases of life, people have various physical conditions. As a result, Glo has tailored its classes to your specific needs, age and skill level. The app will build practice sessions that are completely unique to you. After conducting extensive research on Yoga and Meditation, the app has created effective sessions. As a result, workshops for busy moms, beginners, and insomniacs have been effectively devised. Use yoga Nidra before bedtime if you're stressed out and can't get a good night's sleep. Advanced vinyasa flow is available for fitness enthusiasts. In easily accessible yoga classes, beginners can brush up on their foundations. Except for in-app purchases, which start at $22.99, this app is free.
3. Yoga Studio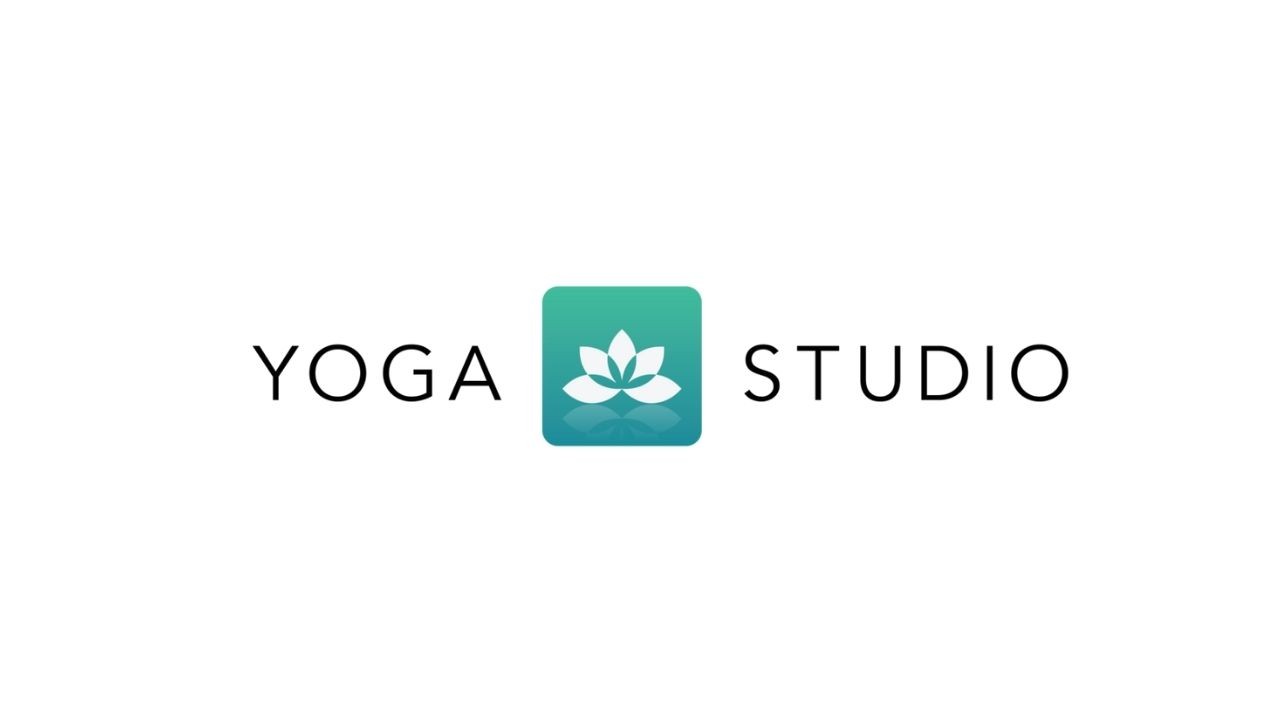 Beginners and experts alike enjoy the Yoga Studio. As a result, it is included in the best apps for Apple TV 4K. Beginners, intermediate, and advanced HD video yoga lessons are divided into three levels in the app. The app's guided audio meditations and free pose reference guide are recommended if you're feeling anxious or stressed. Nearly 200 yoga and meditation videos are available at your fingertips. Furthermore, the app's library is updated on a regular basis. Because Yoga Studio is completely customised, it is ideal for everyone. Classes can be filtered depending on users' ability, focus, and duration. The programme was created, performed, and taught by highly certified yoga instructors, so you can be assured that you'll not only get a wonderful workout, but that you'll also be guided safely through your practice without risking injury. The Apple TV's yoga app's guided audio meditations and free pose reference guide are recommended if you're feeling anxious or stressed. Aside from videos, it has a large library of 280+ postures with detailed directions!
Also Read: Best HDMI Cable for 4K, HDR, ARC, Dolby Vision [2022 Buying Guide]
4. Daily Yoga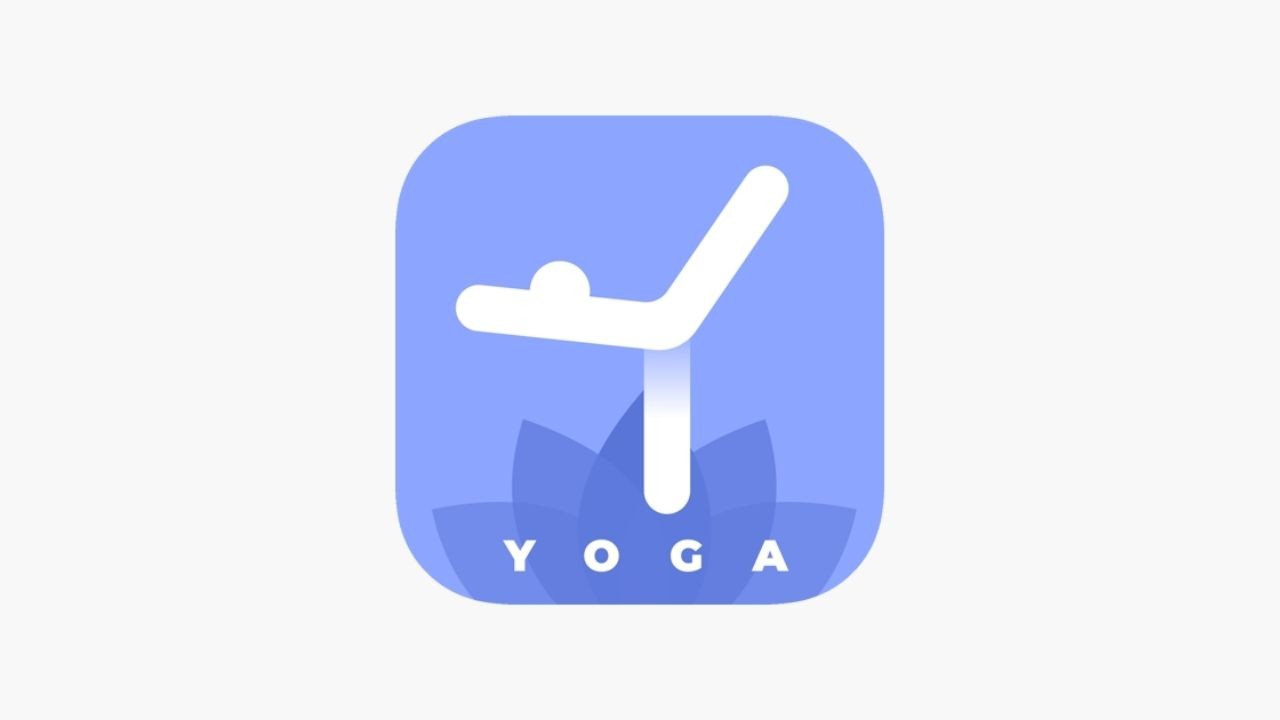 Daily Yoga has three levels of effectiveness: weight loss, meditation, and stretching. As a result, this is your one-stop shop for staying healthy and happy. This Apple TV app's guided classes are a standout feature. Learning the fundamentals will help you prepare for more advanced classes. If you already have a 'graduate' status, you can also acquire a master's degree from world-class trainers. What makes it the best Yoga app for Apple TV is that there are over 500 asanas, 70 yoga programmes, and 500+ guided yoga classes to choose from. Use the Smart Coach option if you're unsure how to choose a class. This will save you from having to look for the proper class over and over again. This yoga app for Apple TV is free, but there are in-app purchases that start at $9.99.
5. Zova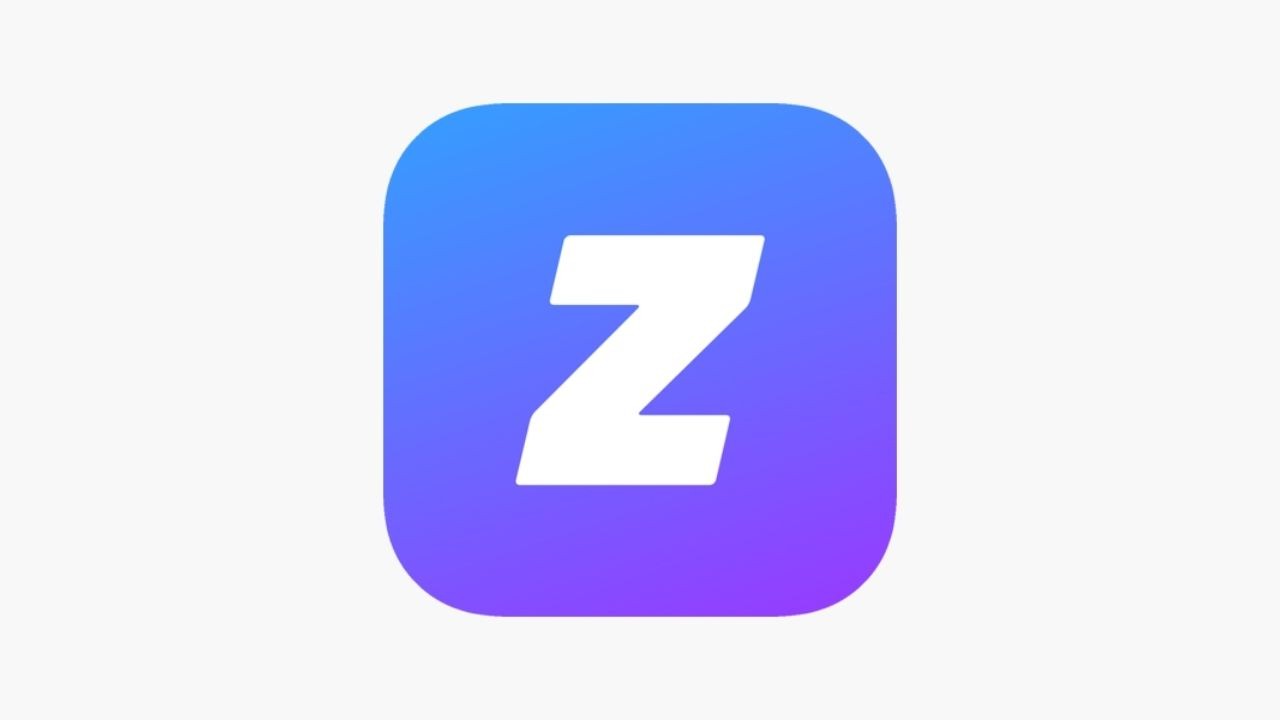 As Zova itself says, Yoga isn't just about 'Namaste' and downward dog; it may also help you stay in shape. You'll see benefits quickly and improve your posture and core strength if you commit to a daily workout. Zova's quick and fast yoga practice is ideal for the lounge or the park, and it'll be finished before you can say "tree position." The best part about Zova workouts is their intensity. They have programs which include stretching, and various exercises to help you improve your posture, health, flexibility, athelticism and your energy levels. If you are someone who struggles with sleep, then Zova's workouts would be ideal for you since they help in improving the quality of sleep too. A lot of users have commended Zova for its easy interface and how it doesn't feel overwhelming. Zova is pretty much everything you need in just one app. There's no need to go from app to app and try to keep track of everything because Zova simple does that and a lot of other things for you and your body!
Honourable mentions for Best Yoga Apps for Apple TV:
Best Media Player Apps for Apple TV
1. YouTube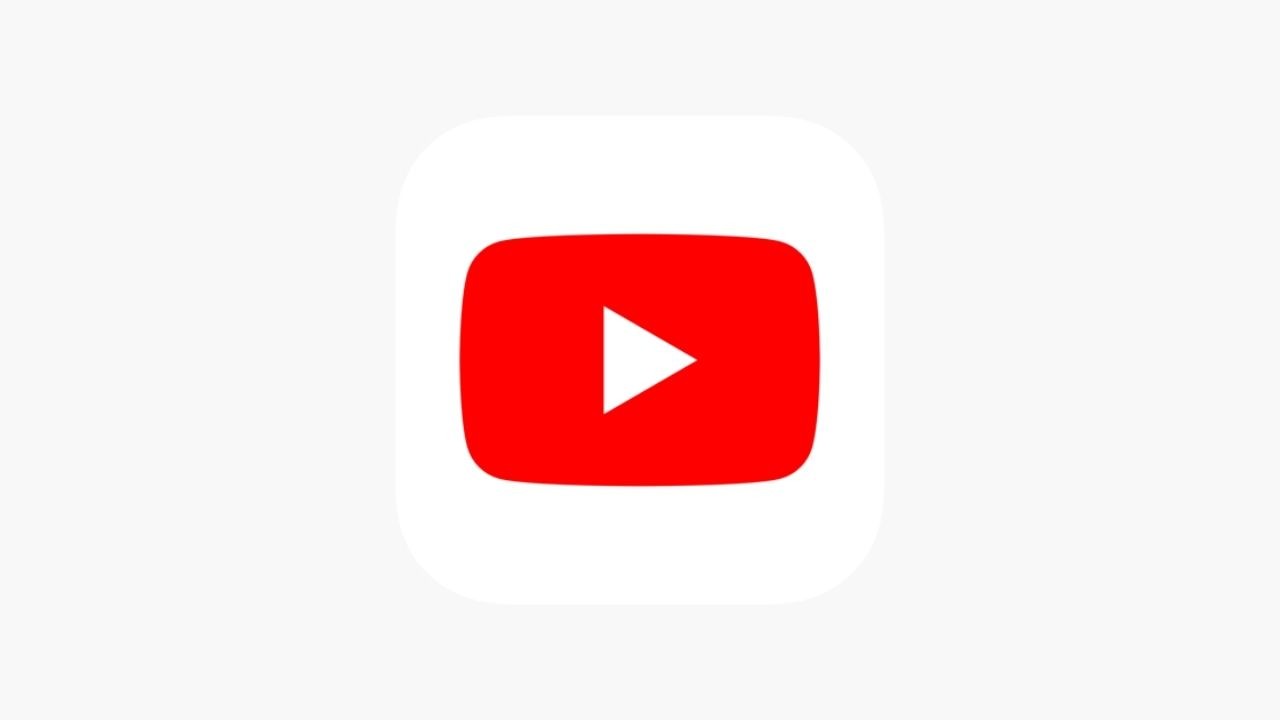 Let's start with something simple: YouTube. If you can't find a method to get your videos to an Apple TV any other way, publish them to YouTube and watch them there (you may keep clips private to your own account if you don't want them to be seen by everyone). But there's more: the YouTube app for Apple TV allows you to watch any TV show or movie that you've purchased through Google Play Movies & TV. Although there is no official Google Movies & TV app for Apple TV, you can discover all of your purchased content in the YouTube app by going to My YouTube and scrolling down to Purchases.
2. Plex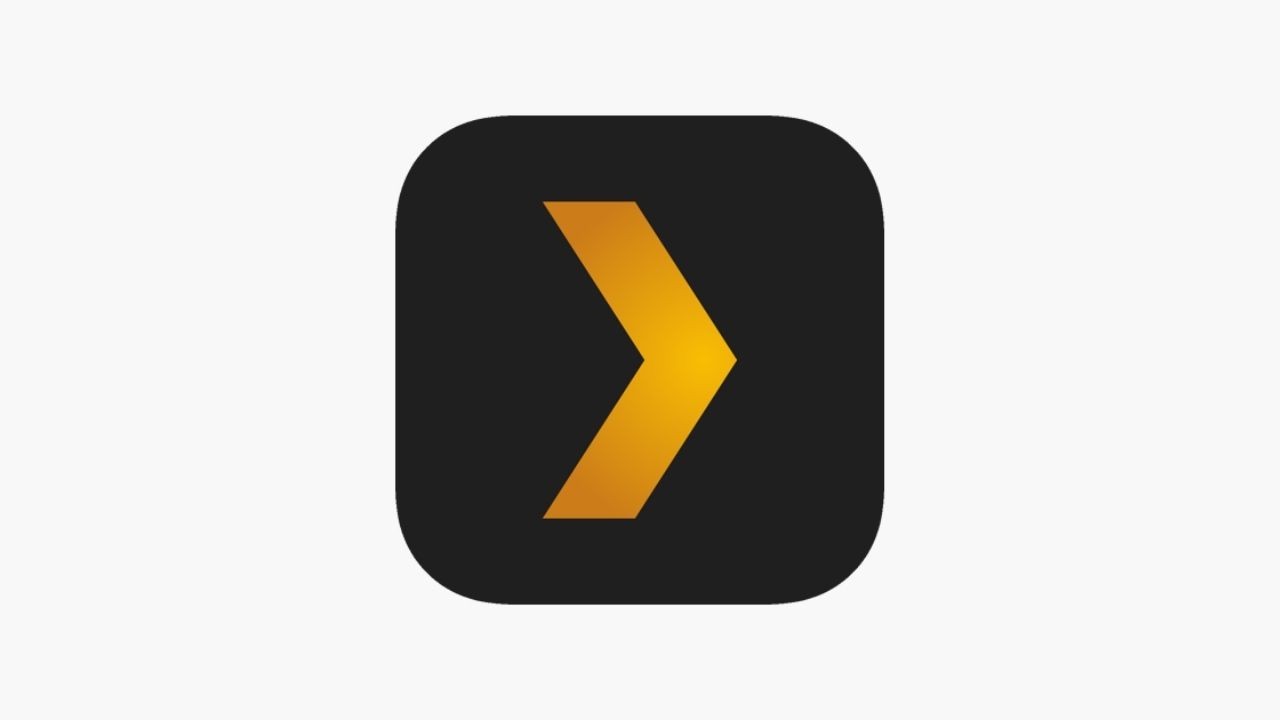 Plex is one of our favourite Apple TV apps, and it can once again help you let you enjoy your music, movies, photos, and other media from non-Apple devices on an Apple TV. Create a library of content on your computer (it works for Mac, Windows, and Linux), and the Plex app will stream it to your Apple TV for free—as long as you leave the computer on. Paying for a Plex Pass, on the other hand, allows you to keep all of your episodes and movies on the cloud rather than on a local machine. The Plex software for Apple TV is simple and intuitive, and it functions similarly to Netflix. Anything you've added on the server (your computer that will store the content and stay on during playback) will appear on the other end and can be streamed directly to your Apple TV. It's community support for troubleshooting and expansion make it one of the best media player apps for Apple TV 4K.
3. VLC media player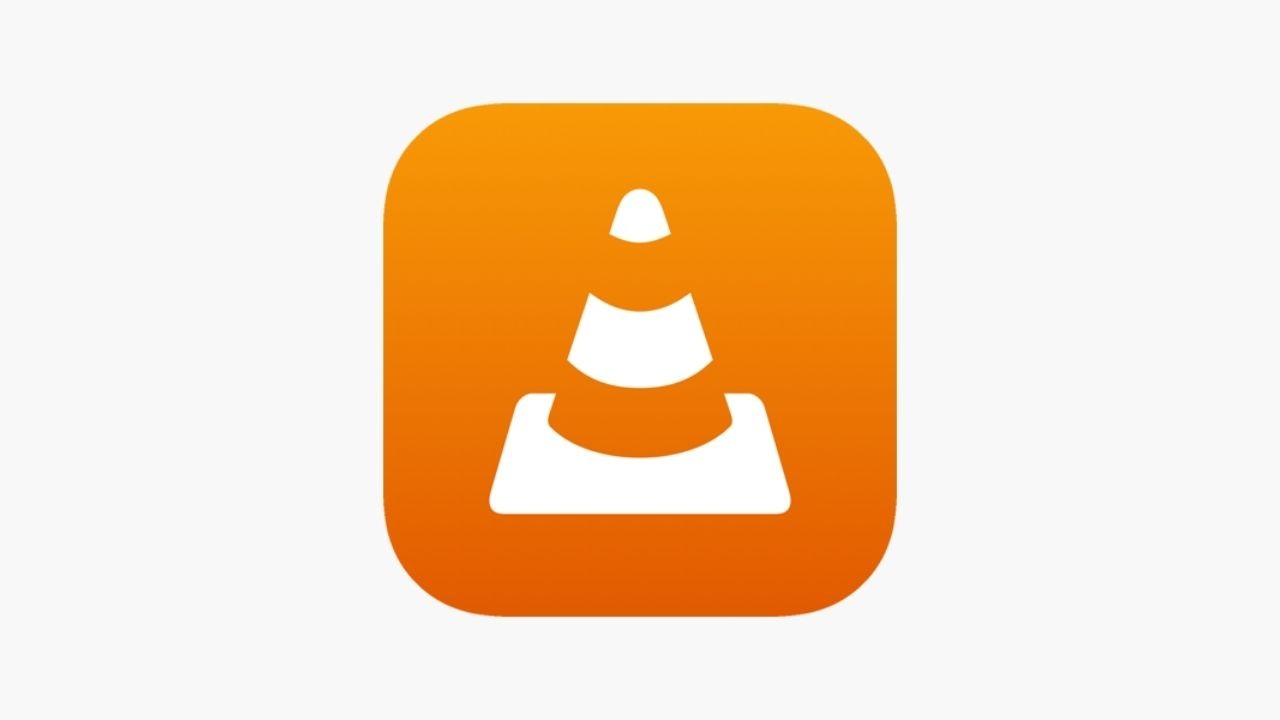 The Apple TV version of VLC Media Player, like the versions for other platforms, does an excellent job of playing audio and video content in virtually any format. VLC supports a variety of network protocols, including Windows shares, UPnP, and FTP, so it's likely that it can access your movies and TV shows no matter where they're stored. If you need it to, it also works with Plex. Multiple audio tracks and subtitles are supported, and you can stream whatever video link you can get your hands on, just like the desktop clients. VLC is the most finicky of the bunch because getting videos up and running on it requires a little technical know-how. However, it's not that difficult to do; there's plenty of documentation on VLC's site and YouTube tutorials to get you started. Once your files are in place, using VLC is a breeze. You may also use an iOS device's linked web interface or a desktop browser to simply drag and drop the files you want to play.
Also Read: Best Amazon Fire Stick and Fire TV Alternatives to Stream Content
Honorable mentions for Best Streaming Apps for Apple TV: