If you're a music lover who prefers a loud sound that's enough to fill a room or rock your party, Bluetooth speakers are a must-have accessory for your iPhone. Portable wireless speaker pairs easily with your iPhone and intensify your music, bringing rich sound everywhere. You can find some amazing BT speakers that are portable enough to be used anywhere and packs an impressive battery. On top of it, there are various options that feature a waterproof design and even packs some multi-colored LED lights to give you that party effect and feel.
With thousands of options to choose from, it can be quite difficult to find the best portable wireless speaker for your iPhone. Therefore, to help you spot the best model, we've decided to come up with our list of the best Bluetooth speakers for iPhone that you can get in 2021. We've handpicked various options, covering everything between soulful and intense music. Besides, if thumping and loud music is your thing, you'll surely love our selection of the best portable speakers with powerful bass for the iPhone. Right from the budget-friendly to the most premium Bluetooth speakers that you can get for your iPhone, you'll find everything on our list.
We know that you're already excited. So, no more waiting, let's get straight to the list.
Note: We update our article from time to time to cover the latest products available in the market. 
List of the Best Bluetooth Speakers for iPhone
1. Bose Soundlink Revolve+ 
Highlights
Premium design
Built-in microphone
Deep sound with True 360-degree coverage
Fantastic bass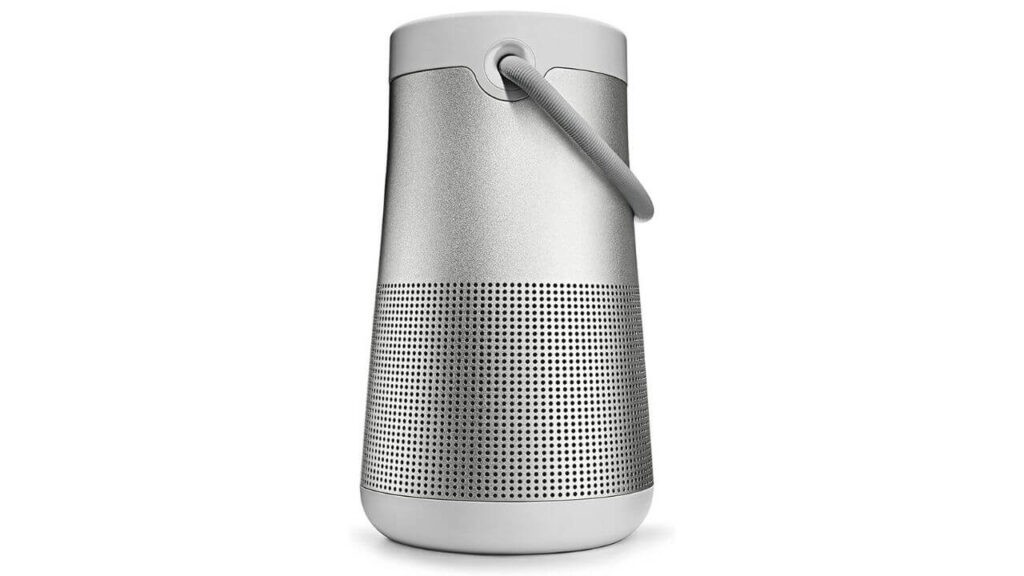 If you're looking for the best premium Bluetooth speaker for iPhone, Bose Soundlink Revolve+ is sure to become your front-runner. This BT speaker features a durable and water-resistant aluminum body, paired with a flexible fabric handle which makes it a lot easier to manage. This portable speaker for iPhone will surely impress you with its deep, loud, and rich sound with True 360-degree coverage. Besides, there's a built-in microphone that allows you to take calls from upto 30ft away.
This amazing, high-quality wireless speaker packs a rechargeable battery that delivers playtime of upto 16 hours on a single charge. As an added advantage, the Bose Soundlink Revolve+ is also compatible with Siri. You can also pair your SoundLink speaker with a member of the Bose Smart Home Family via the Bose SimpleSync technology to play the same song at the same time.
2. Sonos Move
Highlights
Wider soundstage
Automatic Trueplay tuning
Durable
Suitable for indoor as well as outdoor listening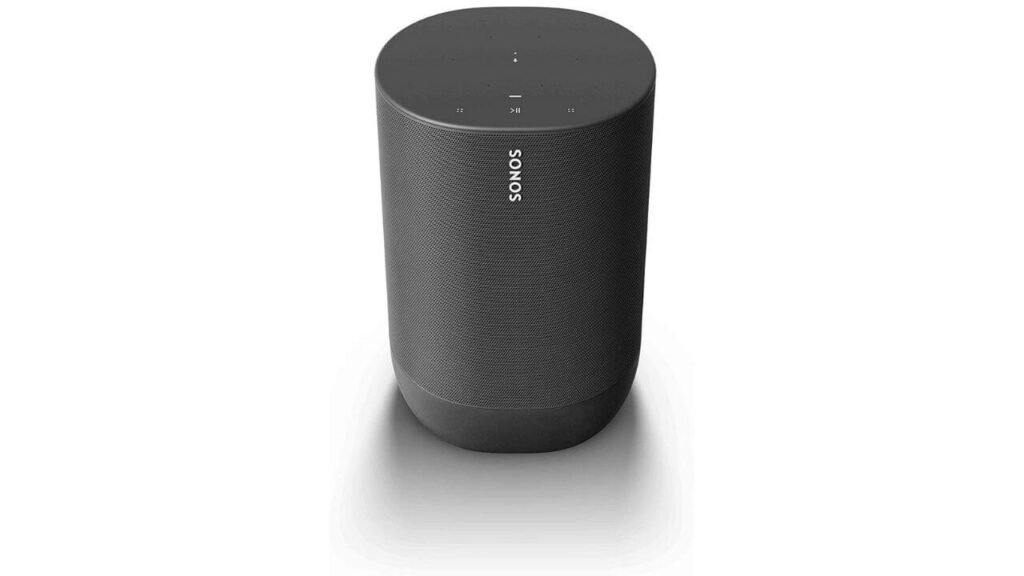 Here comes the best-performing Bluetooth speaker for iPhone that works as an amazing wireless home speaker and is capable enough to be used as a party station. The Sonos Move is a great deal for anyone who's looking for the best BT speaker having an incredible sound with rich bass and a wider soundstage. The speaker also utilizes automatic Trueplay tuning, which continually adapts to and optimizes the sound based on your environments. You can easily browse music, radio, podcasts, audiobooks, and more via the Sonos S2 app. 
The Sonos Move features an ultra-durable design, backed by a shock-resistant case and IP56 rating, which makes it capable enough to withstand dust, humidity, rain, UV rays, as well as extreme weather conditions.
You'll get a playtime of up to 11 hours of powerful music, and you can easily power up this speaker via the included base or a USB-C charger.
3. JBL Flip 4
Highlights
Excellent sound
IPX7 waterproof rating
A built-in noise and echo canceling speakerphone
Stylish color options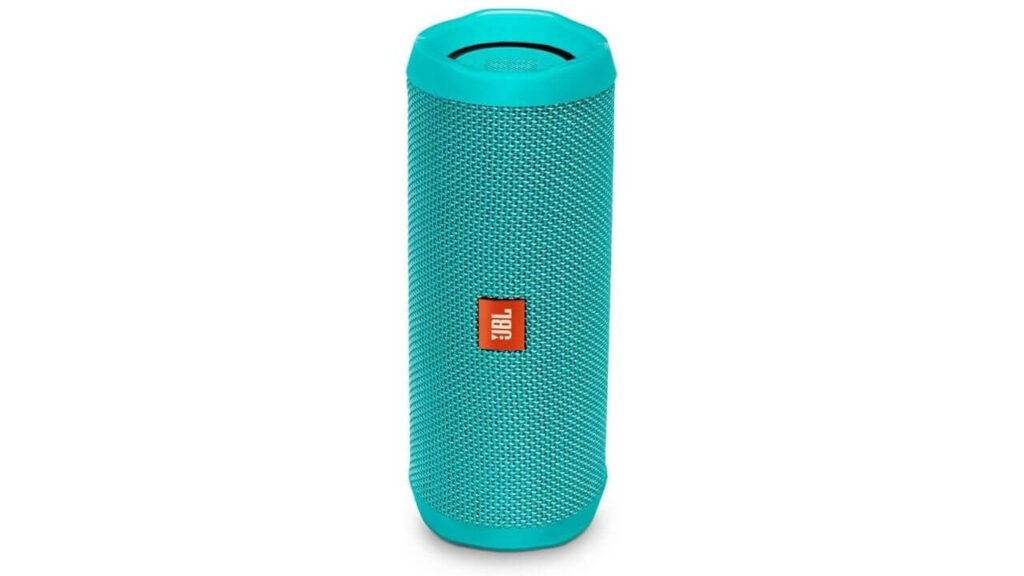 The JBL Flip 4 is a simple, no-frills Bluetooth speaker for iPhone that packs impressive features at an attainable price. It is designed using durable & waterproof fabric materials and aims to deliver high-quality, powerful stereo sound. There's a  built-in noise and echo canceling speakerphone for crystal clear calls. The dual external passive radiators take the listening experience a notch up, by allowing you to feel and hear powerful bass on your portable speakers. It also embeds JBL Connect+ technology that allows you to wirelessly connect more than a hundred JBL Connect+ enabled speakers together to amplify your parties. This wireless portable speaker of iPhone also allows you to activate an access Siri, just by pressing a simple button on your JBL Flip 4. 
This Bluetooth party speaker for iPhone has got some cool-looking color options, including Teal, Ocean Blue, Camouflage finish. 
4. Ultimate Ears Wonderboom 2
Highlights
Portable and rugged design
Suitable for outdoor listening
IP67 waterproof/dustproof rating
360-degree sound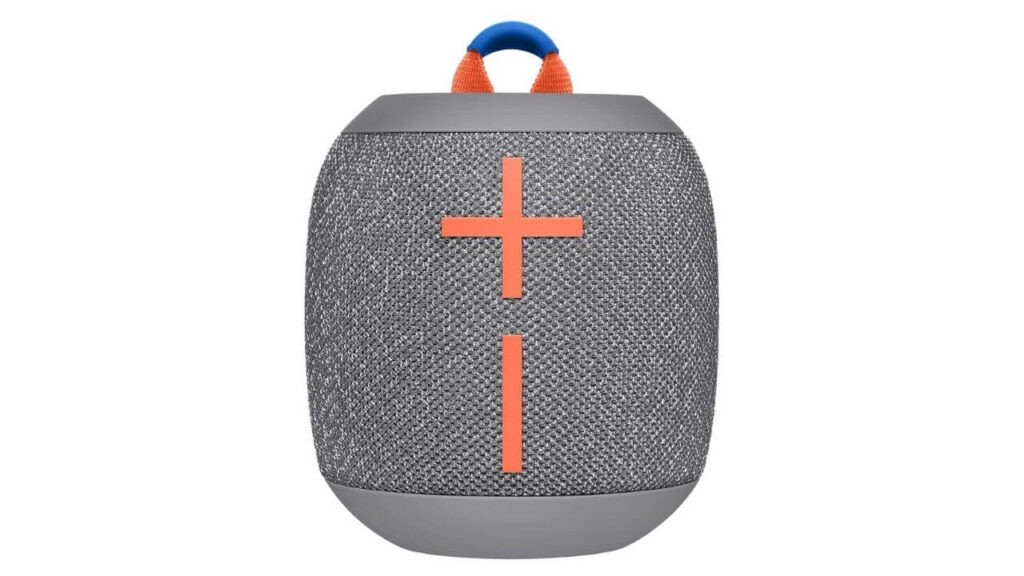 Need the best waterproof Bluetooth speaker for iPhone? 
Here we've got an excellent rugged, waterproof, and super-portable speaker. The Ultimate Ears Wonderboom 2 delivers loud, crisp, and bassy sound, despite its small size, which is extremely impressive. On top of it, there's an Outdoor Boost button that instantly increases loudness and clarity, making the UE Wonderboom 2 an excellent option for outdoor listening.  This wireless Bluetooth speaker for iPhone has got improved bass that adds intensity and richness to the music. The UE Wonderboom 2 boasts an IP67 waterproof and dustproof rating, which makes it an ideal companion for beaches, trips, biking adventures, and pool parties. 
This Bluetooth outdoor speaker delivers a long-lasting battery that gives you a total playtime of up to 13 hours. All in all, if you need the best waterproof Bluetooth speaker for your iPhone that produces a fantastic sound, it's worth investing in the UE Wonderboom 2.
Also read: Best MagSafe Accessories for iPhone 12 and 12 Mini
5. Marshall Stanmore II Bluetooth Speakers
Highlights
Easy installation
Customizable sound
Revolutionary sound
Knobs to control bass and treble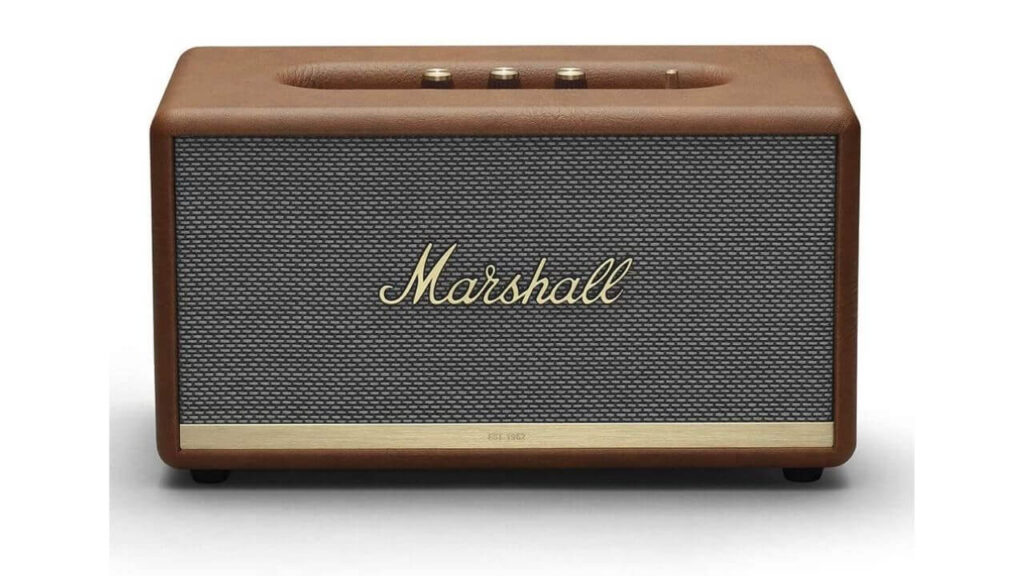 If you're someone who prefers vintage looks over modern designs, you'll surely fall in love with the Marshall Stanmore II Bluetooth Speakers. It's the most versatile and eye-catching BT speaker in the entire Marshall home line-up.
This wireless speaker for iPhone delivers revolutionary sound with knobs on the top, to adjust the bass and treble and get high-performance sound, just the way you like it. The Marshall Stanmore II BT is designed using advanced components that produce precise and clean audio, even at the highest volumes. You can also fine-tune your music with the Marshall Bluetooth app. Besides Bluetooth, you can also plug into the 3.5mm input or RCA for an analog listening experience.
The speaker also features multi-host functionality, allowing you to easily connect and switch between two Bluetooth devices. It's worth mentioning that these speakers do not have water resistance, so you'll have to handle it carefully when you're outdoors.
If you're looking for a portable Bluetooth speaker for your iPhones, you can also check out the Marshall Emberton Bluetooth Speaker.
6. Bose Soundlink Color II
Highlights
Rugged design
Water-resistance
Built-in mic
Available in five colorful finishes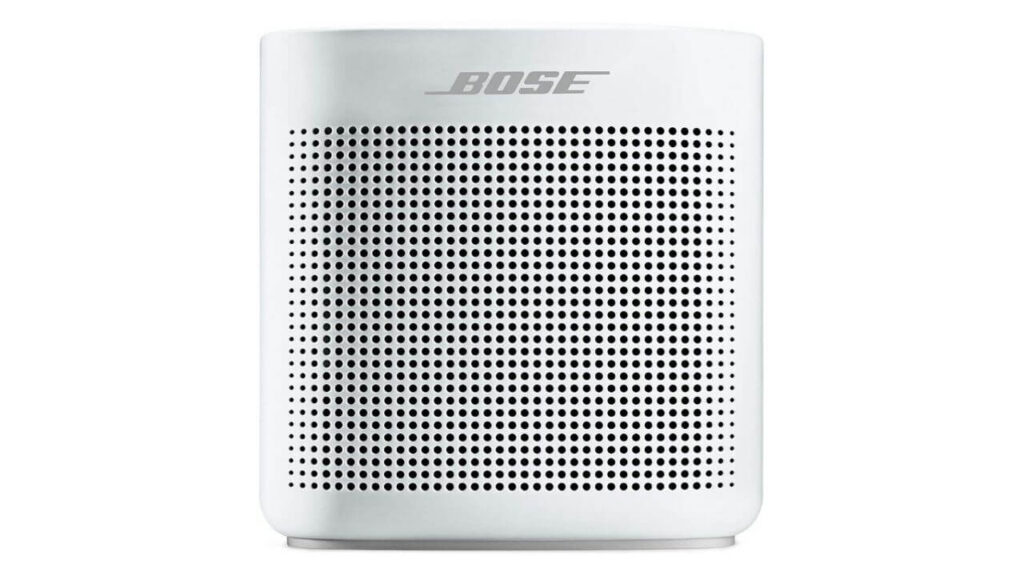 Here we've got another portable BT speaker from Bose that packs bold and warm sound into a small and colorful design. The Bose Soundlink Color II features a rugged, soft-touch silicone exterior which makes it very easy to grab the speaker while you're on the go. The speaker produces clear, rich, and intense sound, which makes it an ideal pick for any type of music. This all-in-one BT speaker connects seamlessly with your iPhone or iPad and delivers booming sound, despite the compact design.
You can pair 2 SoundLink speakers together for party or stereo mode. In addition, you can also pair these speakers with a member of the Bose Smart Home Family to play in sync, using the Bose SimpleSync technology.
7. Flare Mini Bluetooth Speaker
Highlights
Budget-friendly
IPX7 waterproof protection
Eye-catching audio fireworks
Impressive sound quality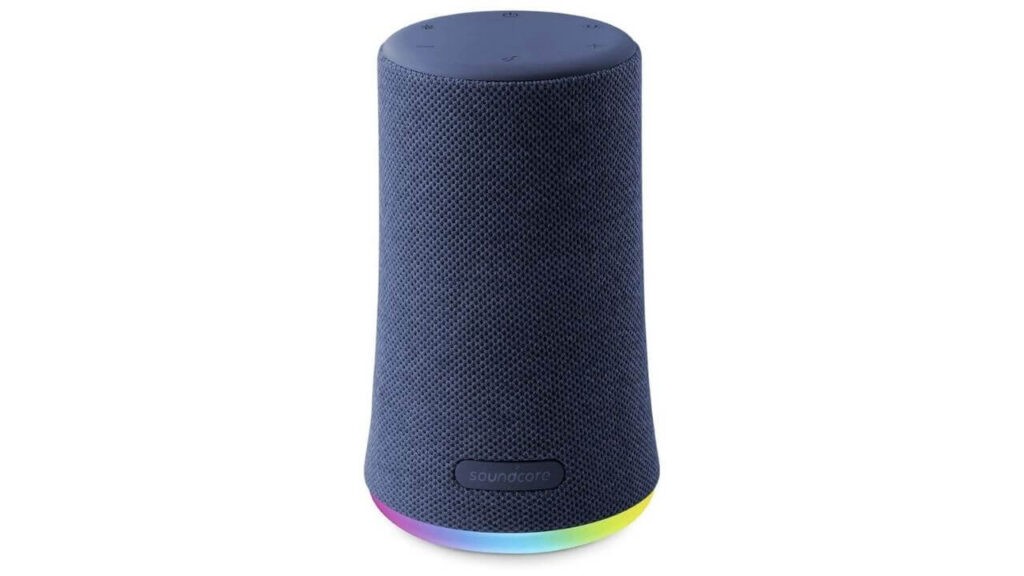 If you're looking for the best budget Bluetooth speaker for your iPhone, get yourself the Anker Soundcore Flare Mini. This outdoor BT speaker utilizes BassUp technology, dual IIR passive radiators, and multi-band DRC, that works together to deliver intense, all-around pounding sound for an immersive listening experience. What makes this BT speaker different from other options is the audio fireworks that add an extra oomph to your parties. 
You'll surely love the halo of LEDs phase, pulse, and glow that delivers a next-level listening experience. What's more? The Soundcore Flare Mini boasts an IPX7 rating, which keeps it protected during rain and accidental spills. Besides, this outdoor Bluetooth speaker for iPhone can survive complete submersion in water for upto 30 minutes. It features a rechargeable battery that delivers 12 hours of impressive sound and pulsing light from a single charge.
In short, it's a great Bluetooth mini speaker for iPhone that can handle it all, without breaking the bank.
8. Sony SR5 XB33 Extra Bass Bluetooth Speaker
Highlights
Incredible bass
Waterproof design
Built-in mic
A 24-hour battery life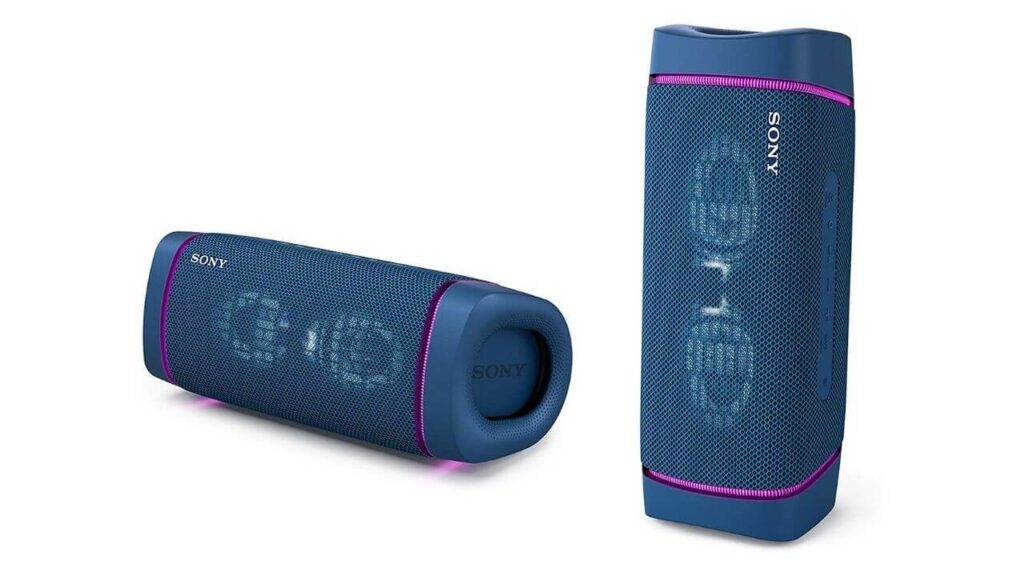 If you need a compact portable speaker that delivers exceptional bass, then Sony SR5 XB33 Extra Bass BT Speaker is all you need. This extra bass Bluetooth speaker for iPhone is designed to deliver deep, rich, and powerful sound flowing into your ears. The SR5 XB33 Speaker produces a unique three-dimensional sound experience, delivering those perfect festival vibes.
The speakers also boast IP67 dust and water resistance, which makes it completely safe to use this Bluetooth mini speaker at the beach or a pool party. There are two speaker lights, paired with multi-colored line lights that change with every beat to give you that party effect. Besides, you'll get to choose from an array of beautiful colors that best suits your style. You can boom up the listening experience by connecting and syncing up 100 speakers.  
Also read: Best MagSafe Cases for iPhone 12 and 12 Pro
9. Ultimate Ears Megaboom 3
Highlights
Eye-catching design
Immersive sound quality
Super-portable and waterproof
20-hours battery life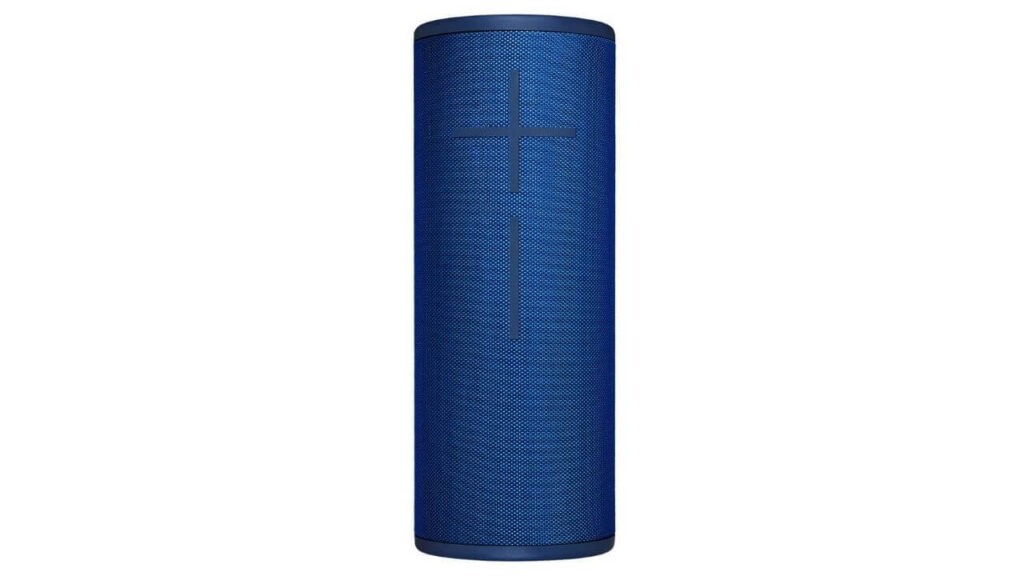 Here we've got another worth-mentioning wireless speaker for the iPhone that amps up the bass, making it an excellent option for party lovers. There are a few speakers that can match the convenience of the UE Megaboom 3 BT Speaker, featuring an immersive 360-degree sound with deep thundering bass. Besides, the sound is so clear and amazingly balanced that you can hear and feel every note. There's an all-new magic button that allows you to play, pause and skip songs with a single touch. 
This portable wireless speaker for iPhone is completely dustproof and waterproof, therefore, whether it's snowboarding in the mountains or breakdancing into the pool, the UE Megaboom 3 always has your back. In terms of design, this high-performing Bluetooth speaker for iPhone sports an eye-catching and tough two-tone fabric. Besides, you get to choose from a range of drool-worthy iridescent themes so that you don't need to compromise on excellent sound and stylish aesthetics.
10. Oontz Angle 3 Bluetooth Speaker
Highlights
Portable design
Louder volume
Upto 100ft Bluetooth range
IPX5 water resistance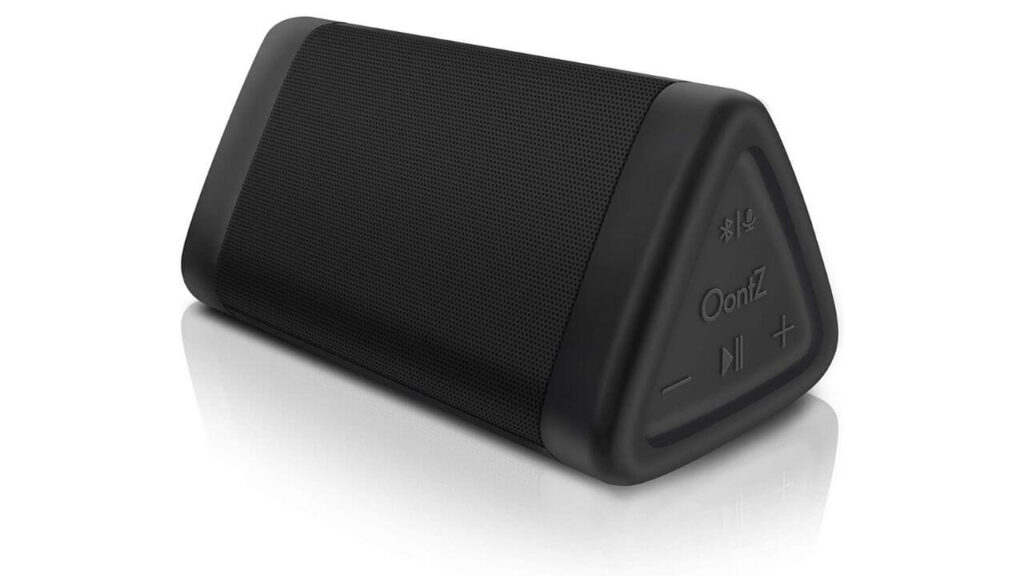 Have a look at this Bluetooth speaker for iPhone that produces high-quality crystal clear stereo sound with its dual precision acoustic stereo drivers. The Oontz Angle 3 BT Speaker sports a triangular design and downward-facing bass radiator that further levels up the sound quality. This ultra-portable Bluetooth speaker delivers impressive loud and clear sound, with no distortion, even if you've put the volume at its highest. It's a perfect wireless speaker for your rooms and can be doubled as an outdoor speaker during your trips or get-togethers.
The speaker offers faster Bluetooth pairing and an impressive 100ft wireless range. It has got an IPX5 rating, which makes the Oontz Angle 3 Bluetooth Speaker capable enough to survive water splashes and gentle sprays. You'll get a 14-hours playtime and there's a built-in microphone as well to take those important calls.
11. Apple HomePod and HomePod Mini (Best BT Speaker for Voice Assistance)
Highlights
Apple's craftsmanship
Compact design
Built-in Siri functionality
Optimized high-fidelity audio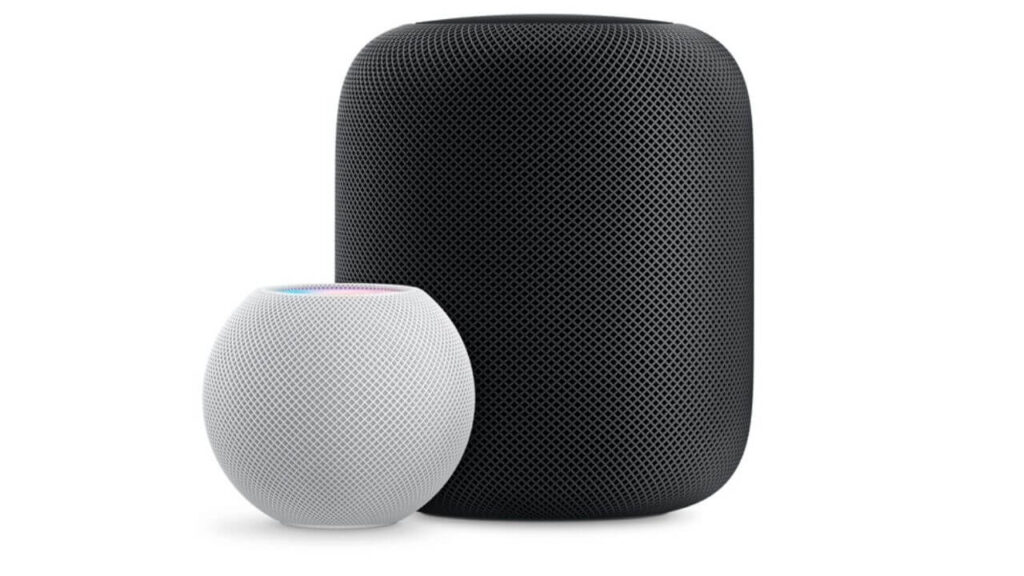 When we're talking about the best Bluetooth speakers for iPhone, Apple's HomePod Speakers deserves to be on the list. They are compact and smart plug-in speakers like Google Home and Amazon Echo but are designed to deliver Apple's craftsmanship and performance. The HomePod and HomePod Mini feature beautiful aesthetics and acoustic performance with a seamless mesh fabric that blends with almost any space.
These portable Bluetooth speakers for iPhone feature 360-degree room-filling sound for an immersive listening experience. HomePod and HomePod Mini are smart Bluetooth speakers for the iPhone that have built-in functionality with Siri, allowing you to use your voice to check weather, calendar, set alarms, play music, and even control your smart home accessories. 
Apple's HomePod speakers smartly adapt to the location and deliver optimizes high-fidelity audio to best fill your room. You can buy two or more Homepod speakers and place them around in your home for rich multi-room audio and exciting features like Intercom.
You can choose between a 7-inches tall HomePod and a 3.3-inches HomePod Mini.
12. EWA Bluetooth Speaker  (Best Compact BT Speaker for travelers)
Highlights
Ultra-compact
Stylish design
Loud and balanced sound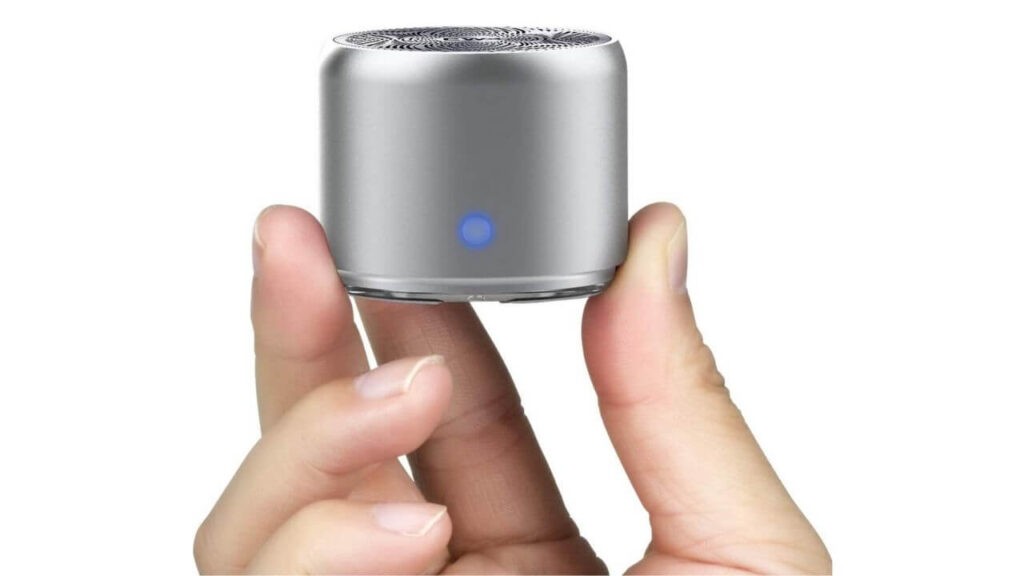 For all the iPhone users out there who're looking for the best portable Bluetooth speakers for traveling, have a look at this extremely compact BT Speaker. The EWA Speaker is so compact that you can easily carry it inside a purse or even your pocket, while you're on the move. Besides, you'll also get a metal hook and carrying case so as to easily hook this portable speaker to your bag, and protect it from any unwanted scratches, while you're outdoors.
The speaker features a simple yet stylish design that doesn't compromise with the sound quality despite having a really compact size. The EWA Bluetooth speaker for iPhone is designed using a high-performance 3W neodymium driver that delivers a loud and balanced sound. Besides, the passive radiator ensures an incredible bass, which is a major concern with small speakers. The EWA BT Speaker packs a 500mAh rechargeable battery that delivers upto 8 hours of playtime when set to 50% of its volume. 
Also read: Best Mophie Chargers for iPhones
13. Sony XB72 High Power Bluetooth Speakers (Best Party Bluetooth Speakers)
Highlights
Extra bass
Live sound mode
Integrated microphone
Multi-colored LED lighting lines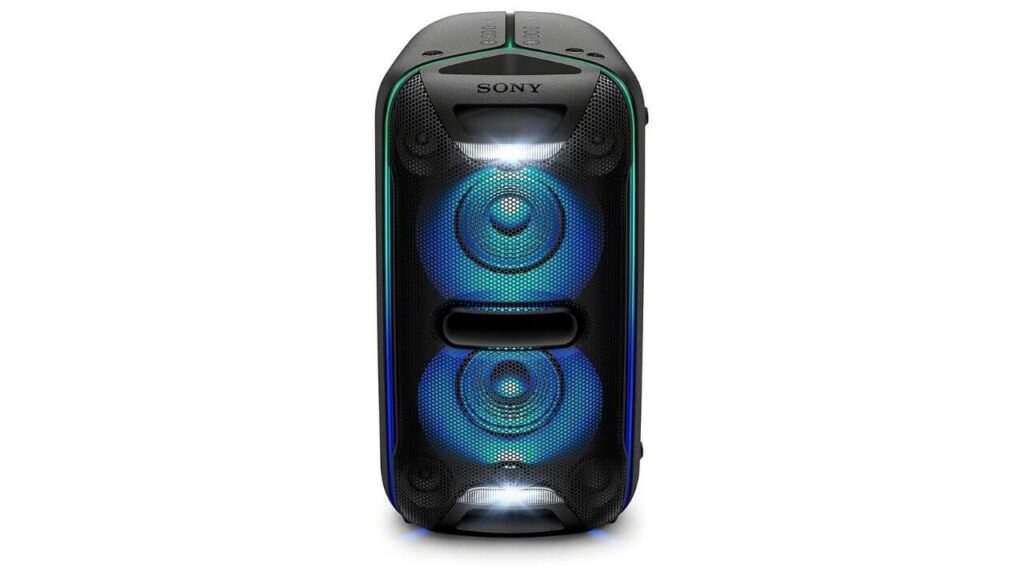 Are you a party animal? Boost up your party anthems with some deep and punchy bass offered by the Sony XB72 High Power Bluetooth Speakers. It's the best party Bluetooth speaker of iPhone that will surely impress all party lovers with its deep bass and powerful sound. The speaker supports a two-way setup, allowing you to set it horizontally for a classic boombox feel and stand it vertically if you're short on space. The built-in sensor automatically optimizes sound based on your setup, ensuring that you'll always get intense and perfect sound in every situation. There's a Live Sound Mode that gives you a real 3D listening experience. What more impressive are the multi-colored LED lights that flash and change color in sync with the music, giving you that club or concert-like feel. On top of it, this speaker has also got a mic input that makes the Sony XB72 a must-have wireless speaker for karaoke parties. You can also put your own spin on tracks with a range of DJ, sampling, and scratching effects. 
The Fiestable app lets you customize the light colors and activate DJ & karaoke modes. You can always add more speakers for higher sound output. All in all, the Sony XB72 is the best party wireless speaker for iPhone and iPad users.
14. Soundbar (Best for large rooms)
If you're a music lover, it's worth investing in a soundbar. It is designed to reproduce a wide sound field with a number of built-in small speakers. A good soundbar will easily pair with your iPhone and deliver a loud, clear, and immersive music experience even in a large space, like your living room or master bedroom. Soundbars are not limited to smartphones and music only. You can always connect the soundbar to your Smart TV for a theatre-like watching experience right at your home. Besides, soundbars are less expensive, easier to set up, and usually require less space than multimedia speaker systems.
You can check out some amazing soundbar options from brands like Bose, Samsung, and Sony. 
Don't miss our 21 tips on How to Improve the Battery Health of the iPhone.
That was all for our roundup of the best Bluetooth speakers for the iPhone in 2021. We hope you've already picked a suitable wireless speaker that best suits your style, preferences, and listening habits. 
Which BT speaker did you pick for your iPhone? Do share in the comments section below.