CES 2023 is here and along with it comes interesting and innovative technology. Brands from all over the world are announcing new products and we're here to give you the most exciting coverage of the latest products. Major tech brands like ASUS, Samsung, Dell, Lenovo, Razer, etc are launching exciting products and along with them, Acer has also announced an interesting lineup of laptops, monitors, and a work desk designed to keep you fit. There have also been big announcements from Intel and Nvidia, who have respectively announced new graphic cards and processors for PC builders.  
In this article, we'll talk mostly about the laptop lineup launched by Acer at CES 2023. The company has gone all out by revamping a huge lineup of laptops for different customers. They have announced the 2023 Predator Helios 16 and Helios 18, Nitro 16 and Nitro 17, Swift 14 and Swift X 14, Swift Go 14 and 16, and Aspire 3 and 5 till now. Read on to learn the specifications and features of each laptop.
2023 Acer Swift 14 and Swift X 14
This year, there are 4 models in the Swift lineup: the Swift 14", the  Swift X 14", the Swift Go 14", and a larger Swift Go 16". If you are looking for lightweight yet efficient laptops keep an eye on these laptops. The  Acer Swift 14" replaces the Swift 5 and the Swift X 14 is a premium version of the Swift 14. Both laptops are powered by 13th Gen Intel Core H-series processors and are certified for Intel Evo, promising better battery life and improved performance. 
The Acer Swift 14-inch is a more traditional Ultrabook with an LCD panel and Intel Iris Xe GPU. The Acer Swift X 14 is thicker, heavier, and considerably more powerful as compared to Acer Swift 14. The Swift X 14 comes with a 120Hz OLED display with Display HDR500 support, and options for up to NVIDIA GeForce RTX 4050 GPU inside. The powerful GPU and bright OLED panel make it a fantastic option for those who need an Ultrabook that can handle creative work or even light gaming. 
The Acer Swift 14 will be available in North America from March at a starting price of $1,399. The Acer Swift X 14 will be available in April globally with a starting price of $1099.
Also read: Best HDR TV for Gaming in 2023
Acer Swift Go 14 and 16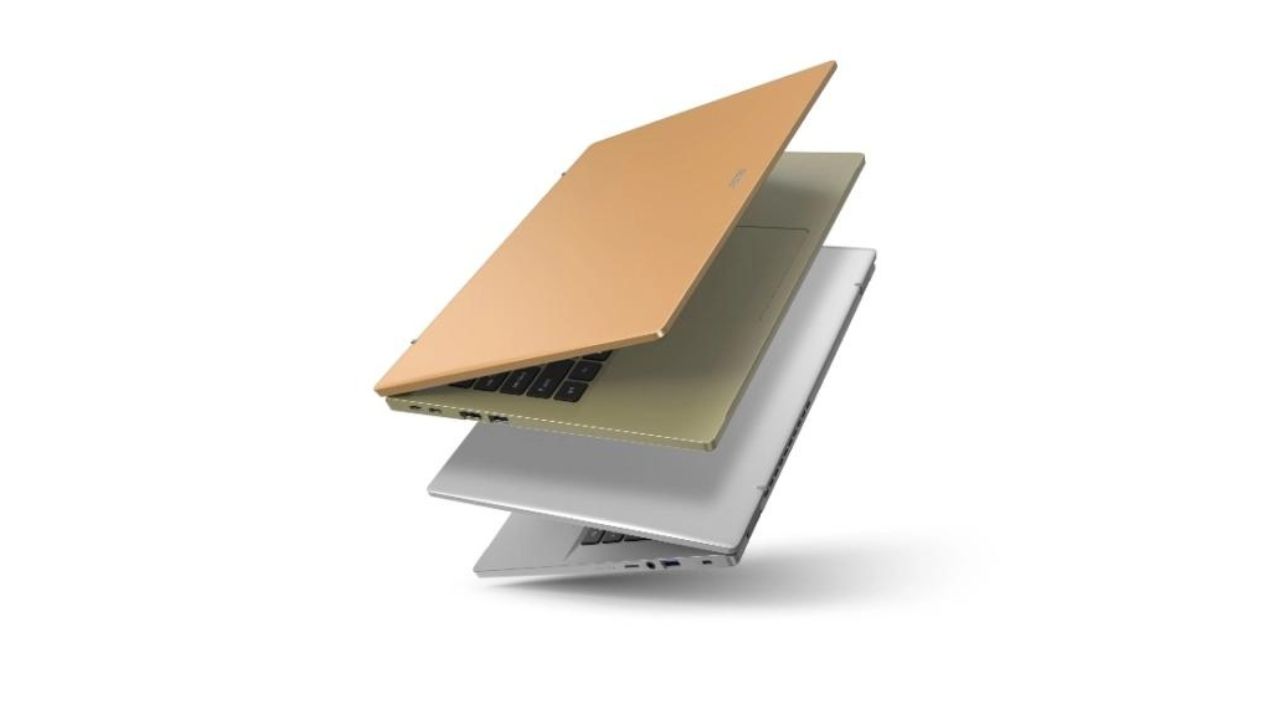 The Acer Swift Go is a new light and thin ultrabook that comes in two sizes- 14-inch and 16-inch. Both models are powered by the 13th Gen Intel Core H-series processors and an OLED display panel.  For connectivity, Acer Swift Go 14" and 16" both have Wi-Fi 6E, USB Type-C with Thunderbolt 4, an HDMI 2.1 port, and a microSD card reader.  These laptops come with a 1440p webcam along with Temporal Noise Reduction and 9+ hours of battery life. While the Swift Go 16" has a 3.2K OLED screen with a 120Hz refresh rate, the Swift Go 14" has a 2.8K OLED screen with a 90Hz refresh rate. 
The Acer Swift Go 14" will be available in North America in May and the price starts at $849. The Acer Swift Go 16" will be available in North America in June at a starting price of $799.
Acer Aspire 5 and 3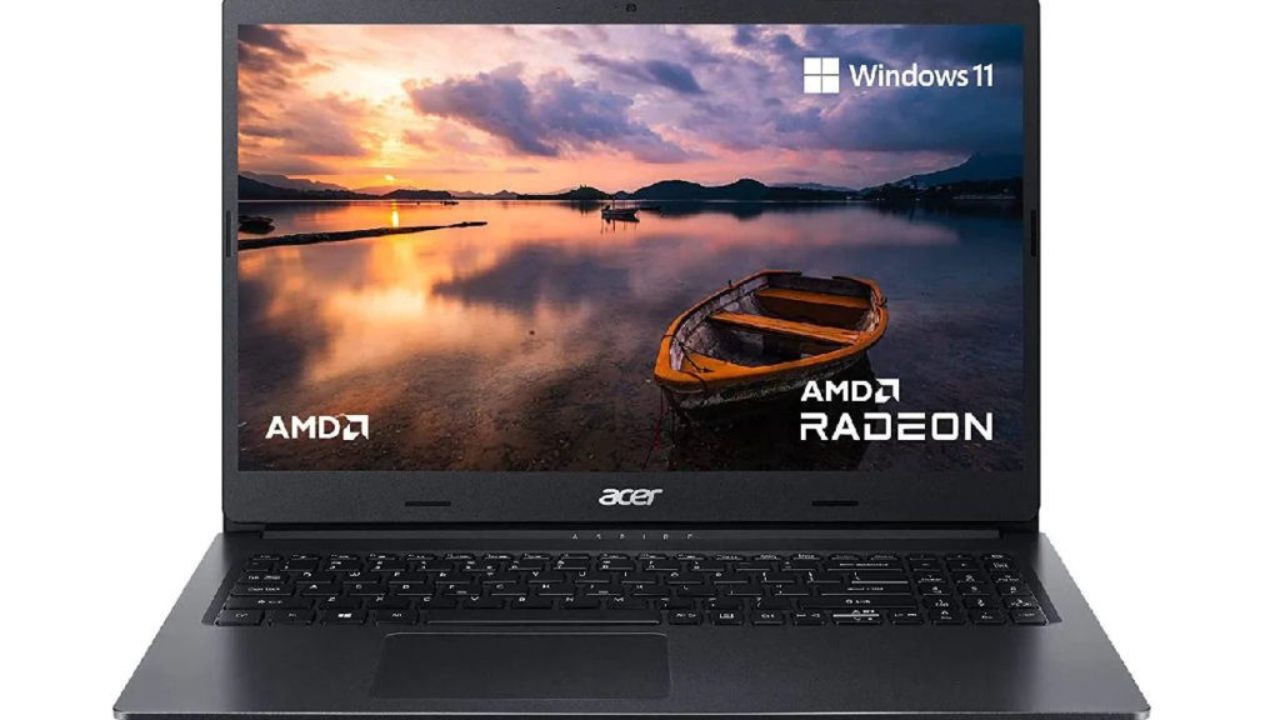 The Aspire is a budget-friendly, entry-level lineup that just got 2 new models, the Aspire 5 and Aspire 3. Both of them come in 3 different sizes. 
The Acer Aspire 5 lineup includes models with a 15.6-inch and 17.3 -inch with a 16:9 ratio and a 14-inch version with a 16:10 aspect ratio. All 3 of them have a 1080p webcam with Temporal Noise Reduction for improved video quality
during Zoom video calls. The Aspire 5 series features Thunderbolt 4 support and HDMI 2.1, which is not that common in this price range. It is a capable laptop powered by 13-th generation Intel Core processors, which can be paired with Nvidia GeForce RTX 2050 GPU that boost the workloads like video editing and designing. It also comes with up to 32GB of DDR4 RAM and 1TB SSD. The 14-inch Acer Aspire 5 will be launching in March starting at $549.99. The 15-inch model will launch in April, with a starting price of $599.99. The 17-inch model will also launch in April with a starting price of $699.99.
The Acer Aspire 3 comes with Intel Core 13- Gen Core Processors from the "U" family, a full-HD display with a new Blue Light Shield technology. Similar to the format of Aspire 5, the Aspire 3 also comes in three sizes. All three variants are designed to be thinner and lighter while keeping the metal chassis for a more premium feel. The 14-inch model starts from $499, the 15-inch variant starts at $349, and the 17-inch version costs around $379.
Also read: Best UltraWide Monitors for Productivity, Gaming, Entertainment, and More
Acer Predator Helios 16 and 18 
Acer's Predator Helios series is their flagship gaming laptop lineup. Coming to the specifications, the Predator Helios 16 and Helio 18 laptops are powered by the newly launched 13th Gen Intel Core i9 or i7 processors. These powerful processors are paired with the NVIDIA GeForce RTX 4080 GPU. These gaming laptops support up to 32GB of DDR4 RAM and 2TB of
PCIe Gen-4 storage. Both laptops feature a 16:10 aspect ratio mini LED display with a 165Hz or 250Hz refresh rate. To handle heating, these laptops make use of 5th Gen AeroBlade 3D metal fans and vector heat pipes. 
The Predator Helios 16-inch comes with QHD+ and the Predator Helios 18-inch comes with FHD+ display both with a peak brightness of 1000 nits. Some other features in both laptops include an RGB backlit keyboard, Intel Killer E2600 Ethernet Controller, and an Intel Killer Wi-Fi 6E card. The starting price of Helios 16 and Helios 18 are $1,649 and $1,699 respectively.  If you need some high-performance laptops do keep an eye on the Predator Helios series.
Also read: Best DisplayPort cables for Gaming in 2023
Acer Nitro 16 and 17 
The Acer Nitro series is for gamers, and there are 2 new entries in the lineup Acer Nitro 16 and Acer Nitro 17.  Both laptops are powered by NVIDIA GeForce RTX 40 series GPUs and offer up to 32GB of DDR5 RAM and 2TB SSD and are powered by the latest AMD Ryzebn 7000 series. You will also get NVIDIA Advanced Optimus, allowing users to dynamically switch between the integrated and discrete graphic cards. Acer has also included a dual-fan system to handle the heat while you play heavy-duty games. Acer has also added an HDMI 2.1 port, two Thunderbolt 4.0 ports with Power Delivery support, and USB-C 3.2 Gen-2 ports on both laptops.
Acer Nitro 16 come with 5% more screen size than their predecessors. This year's model has a new and improved WUXGA display with a 165Hz refresh rate. Along with an upgraded display, you will also receive a 4-zone RGB backlit keyboard as a part of the package.
Acer Nitro 17 allows users to choose between an FHD display with 144Hz or 165Hz refresh rates. It also comes with a larger touchpad and an 81% screen-to-body ratio for a more immersive gaming experience. Nitro 17 also comes with a 4-zone RGB backlit keyboard just like Nitro 16. The price of Nitro 17 starts at $1,199, while the base variant also costs around $1,199.
If you're interested in watching the live stream, do check it out here:

We're live! Witness new product announcements & thrilling new tech by tuning into #NextAtAcer, streaming now: https://t.co/6VAZCwY0Cv

— Acer (@Acer) January 3, 2023
That's all for now as CES 2023 is happening right now, we might see some more exciting launches from Acer. So, do keep an eye out as we'll update this article from time to time.