Let's be prepared for another lineup of smartphones with the year 2020. There was a lot to be witnessed in 2019, like variations in the notch and triple cameras,  in-display fingerprint scanners, and mechanized selfie cameras. The headphone jack also breathed its final breath as dominant smartphone companies discontinued them from their main devices.
At CES, many major tech companies showcased their innovative concepts and early hardware that might lay the foundations for smartphone trends in 2020. Also, we'll witness champion features and high-powered specs at Mobile World Congress 2020. 
Cheaper foldable phones
Foldable smartphones are anything but cheap. They are an interesting addition to the world of smartphones. But, the high cost of research and development, along with new manufacturing techniques, make foldable phones at least double the cost of their 4G counterparts. And, the high price obviously acts as a barrier, with few people actually buying these foldable phones. 
Moto Razr costs $1500, the Galaxy Fold is $2000, and Huawei Mate X costs $2400. So, by far now, there's no question of foldable phones to be cheap. 
But, we might see some amazing cheaper foldable phones this year. Let's look at some of the possible foldable smartphone trends in 2020.
The Chinese electronics maker TCL, famous for its affordable televisions, has turned heads at CES 2020 with a foldable phone concept.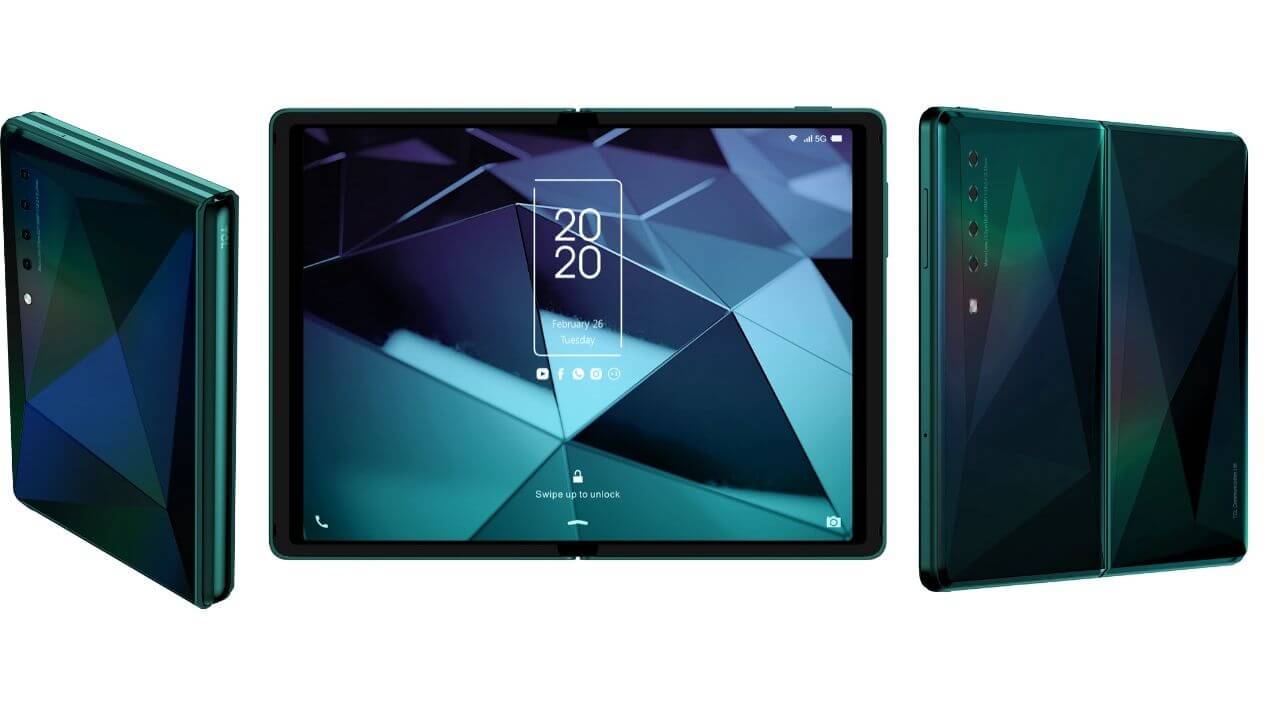 The TCL's foldable phone features a 7.2-inch flexible touchscreen bordered by thick black plastic bezels, with no external display on the outside. The flexible AMOLED display panels are developed by its sister company, China Star Optoelectronics Technology. 
The foldable phone has a quad-camera set up along the back that houses a main, a low-light, a super-wide angle, and a macro sensor. TCL's foldable phone doesn't have a selfie camera. Also, the phone retains an eye-catching deep emerald color with a slight diamond pattern on the rear. 
TCL's foldable phone concept uses its own trademarked DragonHinge, which creates a mechanical housing to bend and fold. The phone will run on Android and probably be powered by Snapdragon 765 or 765G chipset, along with 5G support.
The official name, price, and release date has not been revealed yet. But, as TCL is known for its high-quality products with affordable price tags, the foldable phone will be a relatively cheaper option for people who want to experience a foldable screen.
Samsung's next foldable phone
Samsung is expected to launch its next foldable phone along with Galaxy S11/S20 on Feb 11 at its official Unpacked event in San Francisco. It's not confirmed yet if the company would name this foldable phone as Galaxy Fold 2 because Samsung's Galaxy Fold represents a luxury device with a massive screen.
Whereas, the new Galaxy foldable phone would have a clamshell design with a narrower display. According to rumors, the phone would feature a 6.7-inch screen, and the device would pack down into a square. The foldable phone might include a 108 MP camera along with a 5x optical zoom.
The Korea Herald reports that Samsung's next foldable phone could cost $850. Having said that, the sky-high prices of foldable smartphones could come closer down to Earth. Also, in December 2019, Pablo Escobar's brother announced a foldable phone named Escobar Fold 1 for $349. 
Some rumors have suggested Galaxy Bloom could be the go-to-market name for Samsung's next foldable phone. Well, this is just the beginning of the rumors about the phone. It would be interesting to see how the actual phone would turn out. 
Impressive camera phones
Cameras have always been on top of the priority list when buying a smartphone. Apart from the powerful sensors, the look and placement of the lenses elicit gorgeous designs. Its adds an instantly identifiable look to the smartphone. 
The square and rectangular mounted cameras will continue to be the smartphone trends in 2020 as well. Samsung Galaxy S10 Lite and Note 10 Lite both feature the same camera design like Google Pixel 4. And, you can experience next-level photography with the S10 Lite smartphone. 
Also, OnePlus Concept One introduced invisible cameras at the rear panel. The phone uses an electrochromic glass panel, that can turn transparent or opaque, to show off or hide the triple camera setup. It takes just 0.7 seconds to switch from opaque to transparent mode. The concept is to make a phone with four, five, or more cameras to look sleeker. 
Gaming phones 
The phone market is making a subtle shift towards niche-based audiences. Many smartphones are being designed for the game lovers. The Razer Phone launched back in 2017, introduced new category smartphones with in-built features geared towards gaming. 
In 2020, users can find a dedicated gaming mode on primary flagship phones such as Samsung Galaxy Note 10 Plus and the Google Pixel 4. Also, there are several phones that are built from head-to-toe for gamers, including the Nubia Red Magic 3S, Asus ROG Phone 2, and Black Shark 2 Pro. 
Today, processors are also making their entry into gaming like the Snapdragon 765G, a midrange chipset, meant purely for gaming phones. Also, many phone-makers are set to introduce display with 120 Hz refresh rates for smoother animations and transitions. 
Black Shark 2 Pro
The Black Shark 2 Pro, a  flagship smartphone from Xiaomi, is expected to launch on Feb 19, 2020.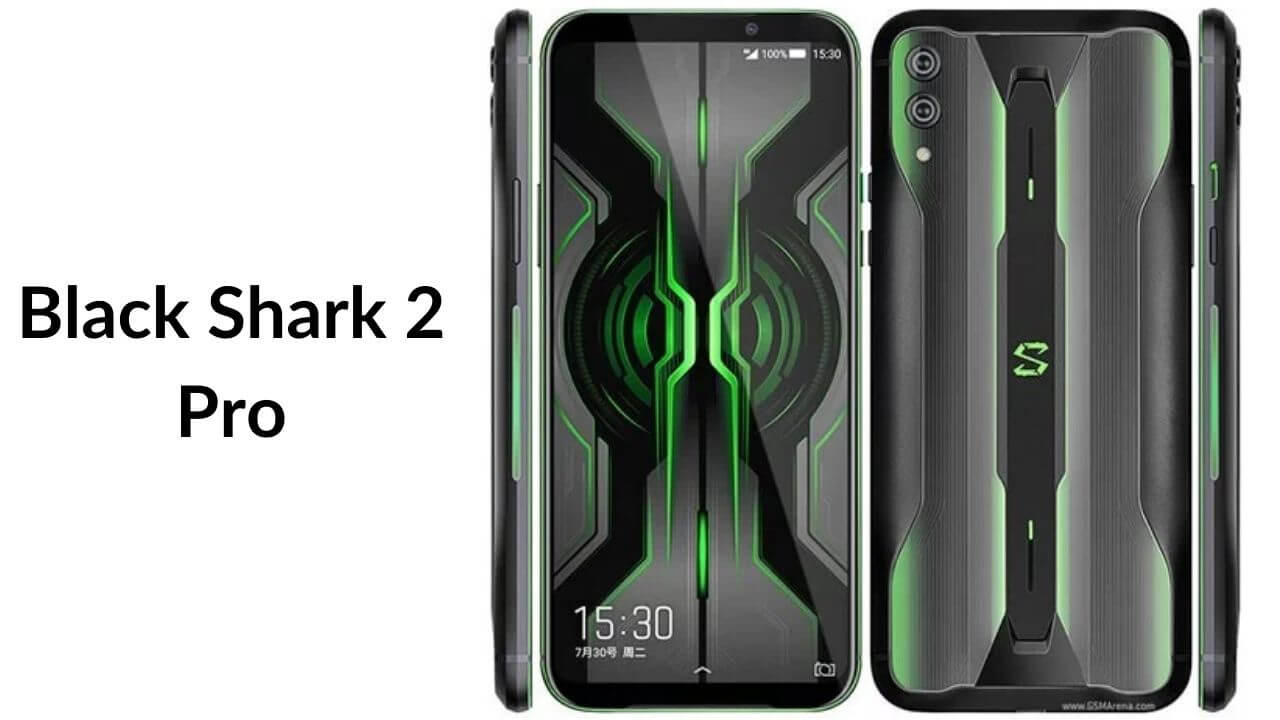 The gaming phone, Black Shark 2 Pro features a 6.39-inch bezel-less AMOLED screen with a refresh rate of 60Hz.  However, the phone has a 240 Hz touch-report rate, which refers to the number of times per second the screen updates, where you've touched. Xiaomi claims the phone has a response rate of 34.7 milliseconds; which would put Black Shark 2 Pro, ahead of any other gaming phone. In addition to this, the phone also offers 12 GB RAM for unmatched performance. 
The Black Shark 2 Pro is powered by Qualcomm Snapdragon 855 Plus processor, which features a 15% faster graphics and a CPU clocked at 2.96GHz. This gaming phone assures best-sustained performance while playing games for long sessions. The phone implements a direct touch multilayer liquid cooling system to keep the processor cool during the peak usage. Xiaomi claims that the Black Shark 2 Pro can reduce the temperature of the processor by 14 degrees. 
In terms of optics, the phone would come with a dual-camera setup on the rear,  that houses a 48 MP wide-angle sensor, and a 12 MP telephoto sensor. Also, the phone will be equipped with a 20 MP selfie camera. 
The Black Shark 2 Pro has a Sharkspace slider button that will put the device into a gaming mode that clears the phone's memory, optimizes performance, and minimizes output interruptions.
More 5G phones, with a drop in prices
2020 is going to be a year of 5G phones, with several 5G flagships already lined up for the launch. The brands will either introduce a premium 5G phone or a separate 5G variant of their handset. 
5G phones aren't as pricey as the foldable phones, but still, they cost more than 4G smartphones with the same specifications. So, if prices for 5G phones are lowered, more people will get to use these devices. 
Let's look at some of the upcoming phones in 2020 that would provide more affordable ways for users to experience 5G speed.
TCL has announced three phones in a new 10 series range- TCL 10 L, TCL 10 Pro, and TCL 10 5G. The phones will priced below $500, which means TCL 10 5G will bring you affordable 5G.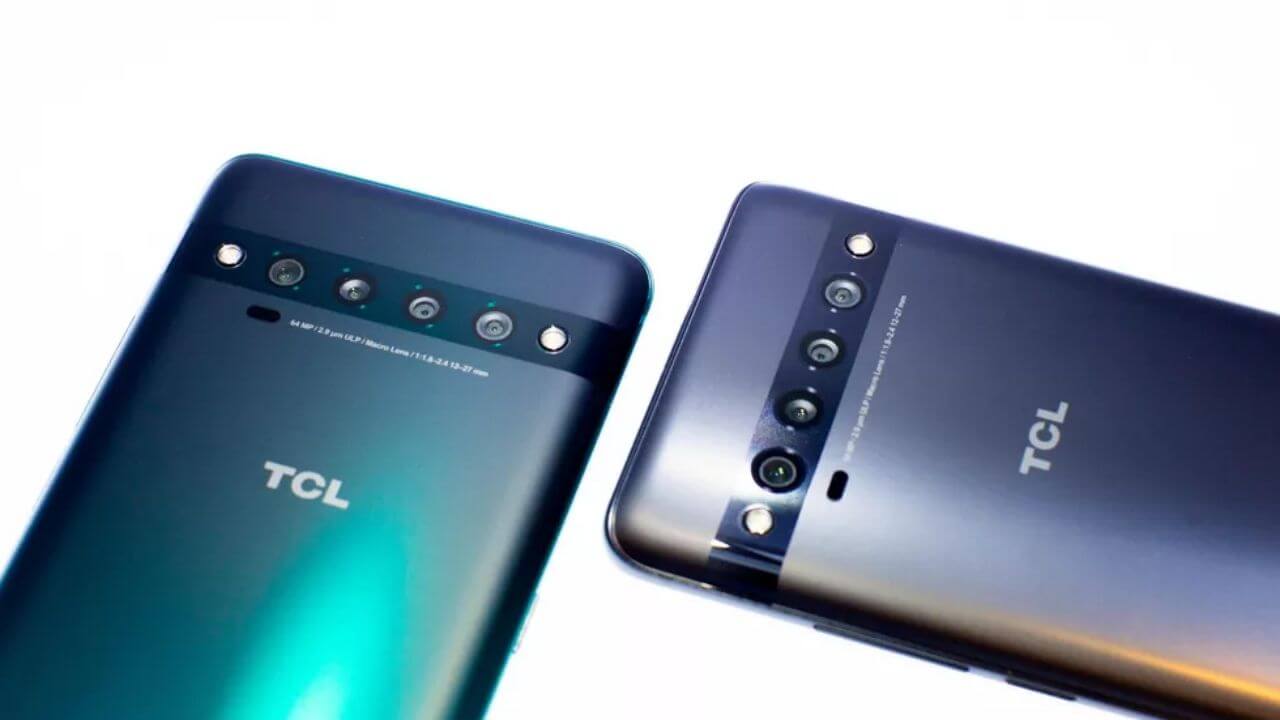 TCL 10 5G will pack a large LCD screen with a punch hole for the selfie camera. The phone will be equipped with four cameras on its rear, housing a 46 MP main and three other sensors.
TCL's affordable price combines midrange specs with Qualcomm's recently announced Snapdragon 765G processor. It's a midrange 5G chip designed as a cheaper alternative to the supercharged Snapdragon 865 chipset, meant for premium phones. 
TCL will reveal the complete specifications of its 5G phone at the MWC 2020.
The Chinese phone-maker CoolPad launched its first 5G phone- Legacy 5G at CES 2020. The phone would be available in the second quarter of the year for under $400, making Legacy 5G one of the cheapest 5G phones in the market.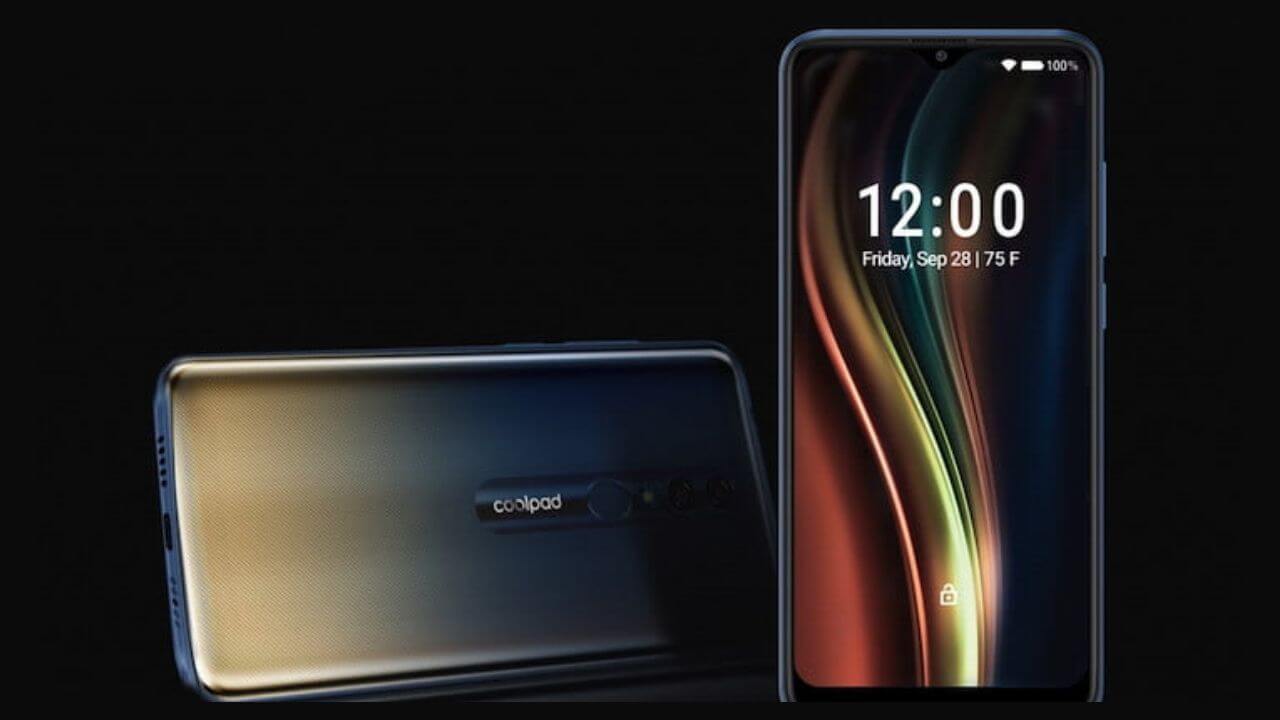 Coolpad Legacy 5G features a 6.53-inch Full HD Plus display, a Qualcomm Snapdragon 765G processor, 4 GB RAM, and a 4000 mAh battery. It has a dual-camera setup on its rear panel, consisting of a 48 MP main lens, accompanied by an 8 MP ultrawide sensor. And surprisingly, the phone has a headphone jack too. 
Other 5G phones
Apart from these phones, there are various 5G phones lined up for 2020. Verizon has planned to launch a total of 20 phones with 5G support in 2020. The company would launch 5G phones under $800 in the first half of 2020. Also, we will get to see 5G phones under $600 in the second half. 
Also, Realme is all set to launch its first-ever 5G phone- Realme X50. The phone will support dual-mode NSA and SA 5G networks. 
We will also get to see OnePlus 8 Pro with 5G support, one of the most anticipated phones of 2020. OnePlus 8 Pro will feature a Super AMOLED display with a 120 Hz refresh rate. The phone will also introduce a new punch-hole design technology to offer a notch-less viewing experience. 
Let's sum
up
We've seen the designs and prices for smartphone trends 2020, including cheaper foldable phones, gaming phones, 5G phones, and the impressive camera phones. The 5G wave is sure to grow larger in 2020, with many companies introducing their 5G flagships. Also, we will spot innovative camera designs with powerful sensors, determined to level up your photography game. And, with the introduction of cheaper foldable phones, you can get access to the foldable screen experience at an attainable price. 
Well. this is just the beginning, we are sure to witness some high-powered smartphones at the MWC 2020.