Roberto Escobar, brother of Pablo Escobar, has announced a foldable smartphone named Escobar Fold 1 at a price of $349. The design of the smartphone is inspired by Royale FlexPai. The smartphone was conceptualized in the US and is being manufactured in Hong Kong. Just like the other foldable smartphones, Escobar Fold 1 features a flexible screen and it folds into a tablet.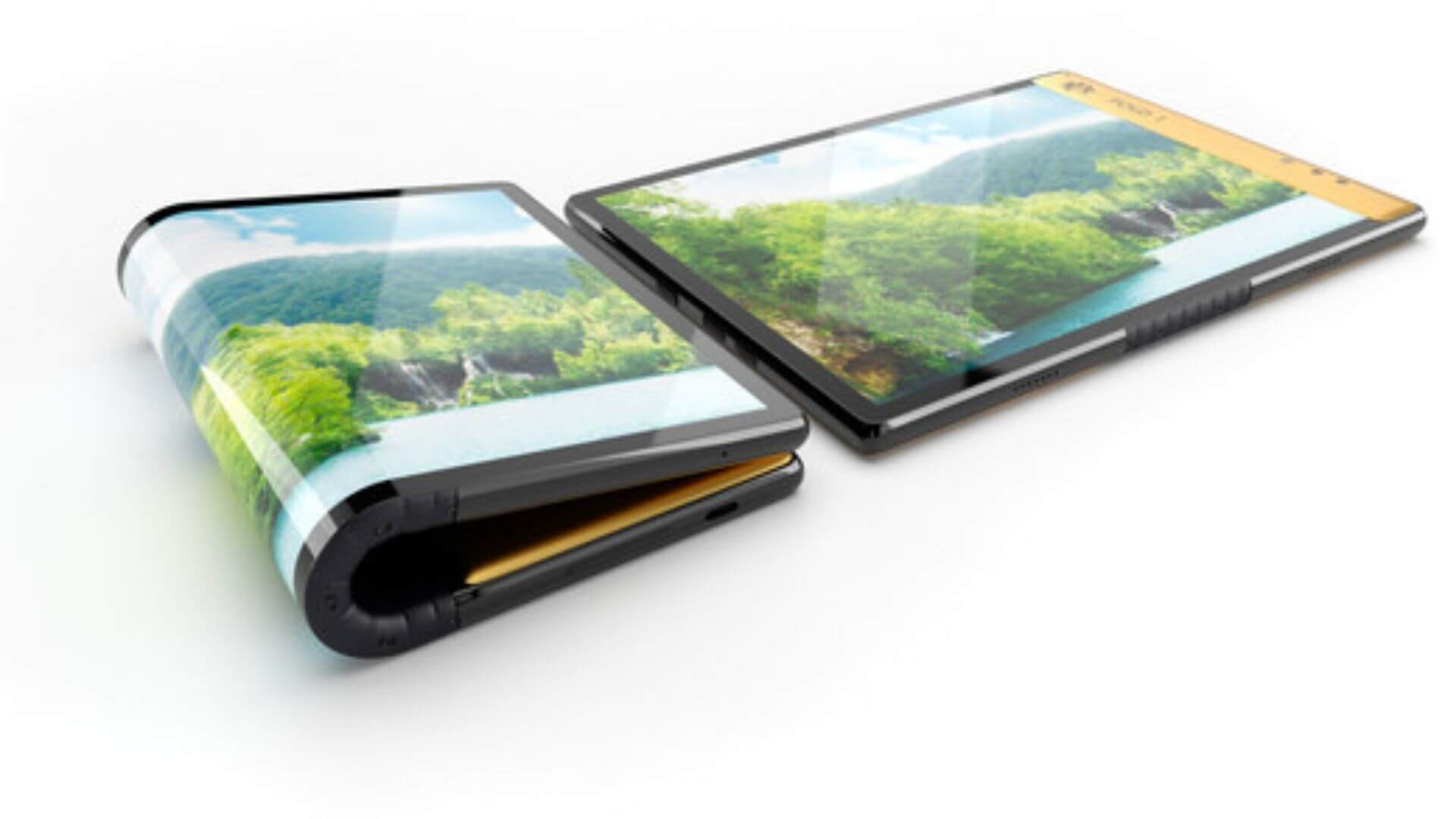 Escobar Fold 1 Specifications
When unfolded, the smartphone features a 7.8 inch AMOLED screen with Full HD+ resolution and a 4:3 aspect ratio. It has an Octa-Core 2.8 GHz Qualcomm Snapdragon 8 series processor and runs on the Android Pie version. The smartphone offers 6 GB and 8 GB RAM, and two storage options of 128 GB and 512 GB. Also, the storage is expandable up to 256 GB via external memory slot.
You get a dual camera with 16 MP f/1.8 and 20 MP f/1.8 lenses, for both selfie and back photos. Also, the camera setup is aided by dual-LED flash and optical image stabilization. The smartphone has a non-removable 4000 mAh battery and supports 25W fast charging. Fold 1 is designed with a Fingerprint Scanner, HD Sound, and Noise cancellation. It measures 134 mm x 190.35mm x 7.6 mm in dimensions and weighs 320 gms.
Escobar claims that the phone is made from a special plastic that's difficult to break. The screen of this phone does not break unlike the glass screens on other smartphones. Escobar Fold 1 is claimed to be tougher than Samsung Galaxy Fold. He added, the device also comes with a thin layer of metal that blocks RFID and other communications.
"Also, Fold 1 is completely secure unlike those from Samsung and Apple, which are "100% open to all governments in the world,"
– Escobar
Escobar Fold 1 Price and Availability
Initially, Escobar Fold 1 is running a limited run of 1,00,000 phones. The foldable smartphone will be available in two versions:
128 GB storage and 6 GB RAM for $349.

512 GB storage and 8 GB RAM for $499.
The foldable smartphone will be available exclusively on the Escobar website. The phone includes a free case and will ship for free to anywhere in the world.
Escobar Fold 1 Targets
Escobar has planned to target Apple rather than Samsung with its foldable smartphone. 
 "I have told people that I would beat Apple and I will. I had cut networks and retailers, to sell to customers phones that can fold for only $349, phones which in stores cost thousands of dollars by Samsung and others. This is my goal, to beat Apple, and by doing it myself like I always have"
-Escobar
He also has plans to file a $30 billion class-action lawsuit against Apple in January 2020. He has already spent around $1 million just on lawyers to begin the lawsuit. They want Apple to give some of their illegal profits back to the people.
Last year, Soulja Boy, a hip-hop artist sold two different video game consoles bearing his namesake on the website SouljaWatch.com. They were named as SouljaGame Console and SouljaGame Handheld but were not actually his creations, they were tactlessly re-branded.
With the introduction of Fold 1 at a price of $349, Escobar has given people an opportunity to experience the world of foldable smartphones. And, it will be interesting to see how much this promised smartphone can deliver to its users.