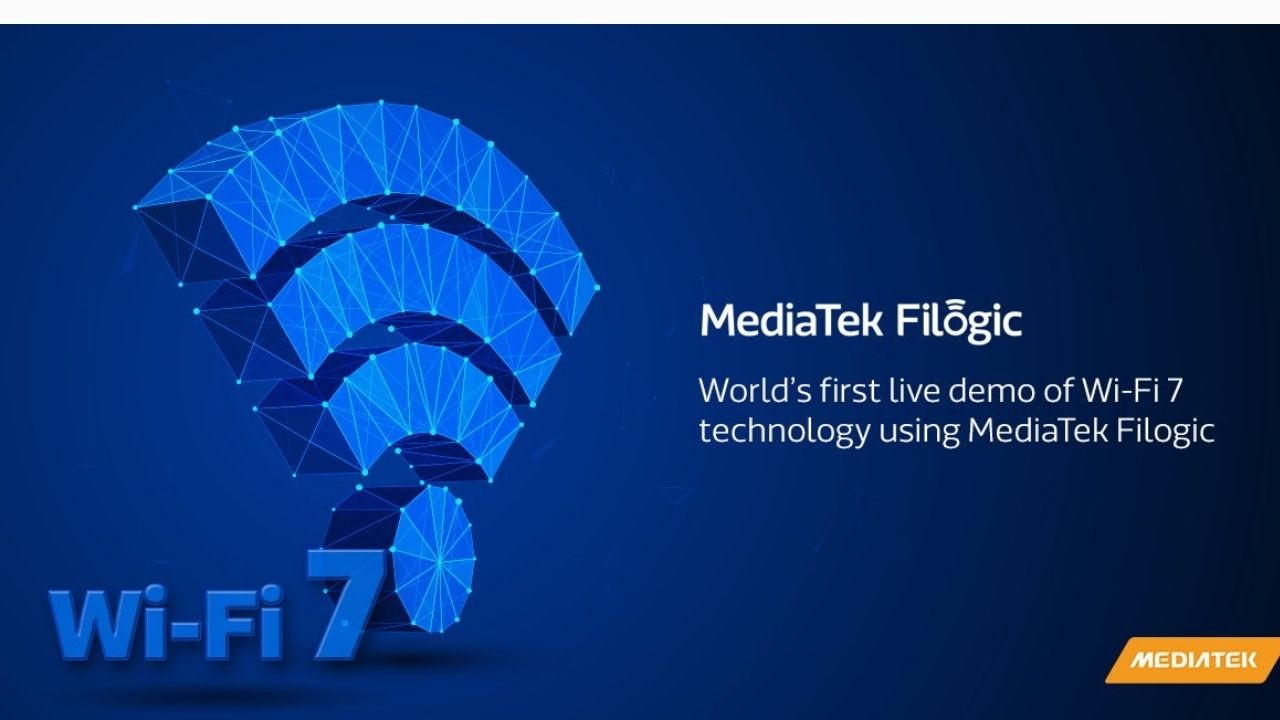 According to a recent demonstration by Taiwanese semiconductor maker MediaTek, Wi-Fi 7 technology can supposedly deliver higher rates than Wi-Fi 6. The initial test also demonstrated that it can match Thunderbolt 3's speed. By allowing more signals to be transferred over bands, Wi-Fi 7 has improved latency. This also eliminates any potential for interference during transmission.
According to the demonstration, the next-generation wireless technology is 2.4 times quicker than Wi-Fi 6, which implies it is significantly and highly faster. MediaTek also said that its new multi-link operation (MLO) technology, which combines numerous channels on separate frequency bands, will improve 8K streaming and cloud gaming stability. Wi-Fi 7 will, according to the Tiawanese tech giant, eliminate the need for Ethernet cables for those seeking a more stable connection.
Also Read: Wi-Fi 6 Compatible Smartphones : Here's a list of supported devices in 2022
The company also said in a press release that it demonstrated its Wi-Fi 7 Filogic technology's "super-fast speeds and low latency transmission" to "important customers and industry collaborators." 
Also Read: Wi-Fi not working on iPhone 13? Here's how to fix it
Though MediaTek has stated that Wi-Fi 7 products will be available by 2023, the Institute of Electrical and Electronics Engineers (IEEE) is unlikely to certify the next-generation Wi-Fi until 2024. Wi-Fi 7, commonly known as the IEEE 802.11be standard, is still in the draft definition stage, so we'll have to wait a little longer for those stable, improved and faster connections although the technology is just right around the corner!
Also Read: All Wi-Fi 6E Compatible Smartphones
Image credits: MediaTek