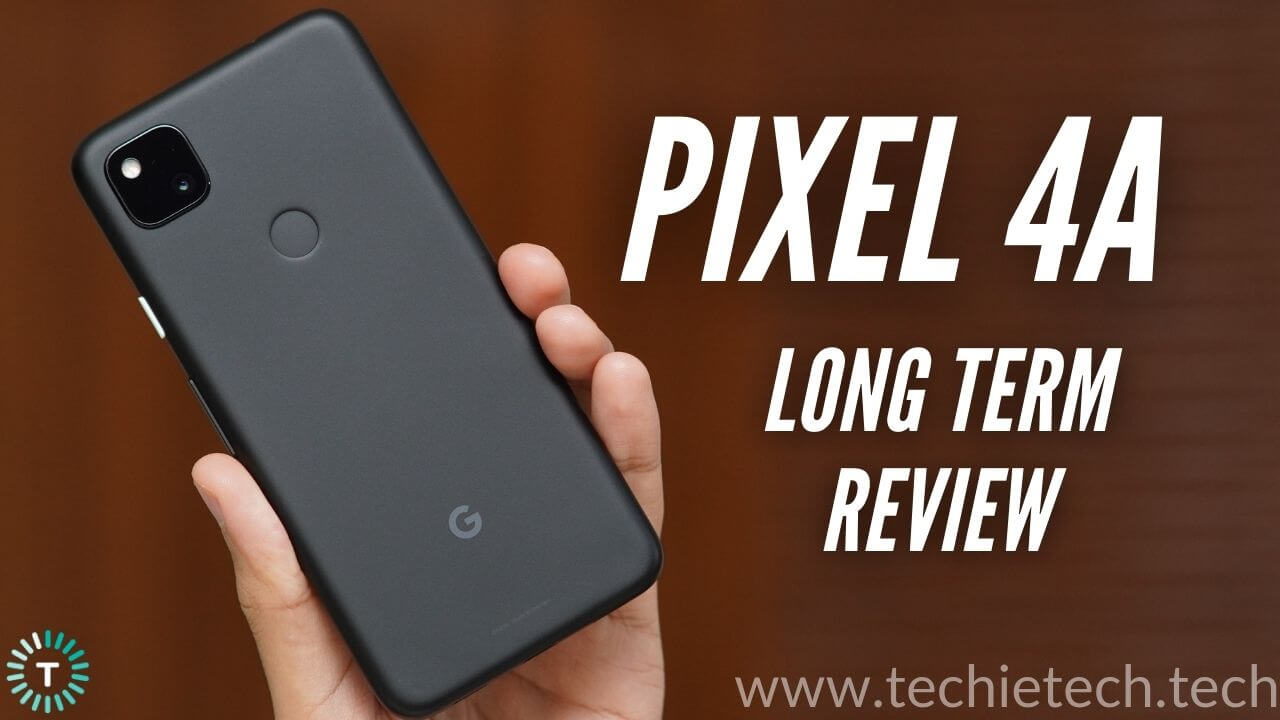 The Pixel 4a was Google's most affordable smartphone last year and the successor to the popular Pixel 3a launched in 2019. I have always been a fan of stock Android which means that I find myself switching to the Pixel 4a constantly. Well, it's been a year of on and off usage now and I would love to share my insights with you. 
Pixel 4a Review: Design
One of my favourite things about the Pixel 4a when it first launched was just the overall aesthetic. That still holds true a year later, today. Be it the classic matte black colour, the no frills clean design or even the smooth plastic body, I just love how this phone is built. It is thin, lightweight and extremely easy to use one handed. One of the caveats is that this phone does not feel like it can survive a beating so a case is definitely recommended. 
However, the design and build goes on to show what I believe is the core direction behind the Pixel 4a.

See, I believe that the Pixel 4a is in a separate league of its own. If you look at other phones in this price bracket, you'll see the same story. A mid-range product which is crammed up with as many features and frills as possible to imitate that feel of a much more expensive flagship phone. In that endeavour to include flagship features at non-flagship prices, we see a lot of compromises and questionable decisions like including multiple useless cameras just to be able to show off a quad camera setup.
With the Pixel 4a, we get a phone which isn't trying to be premium or shiny or attention grabbing. This phone is quintessentially a budget device which promises to deliver on the most essential of features, which it does tremendously. Of course, that does mean a smaller feature set and less exciting hardware, but I still think there is a lot to salvage here, as you'll see in this review. 
Also read: Best Accessories for Pixel 4a you should buy
Pixel 4a Review: Display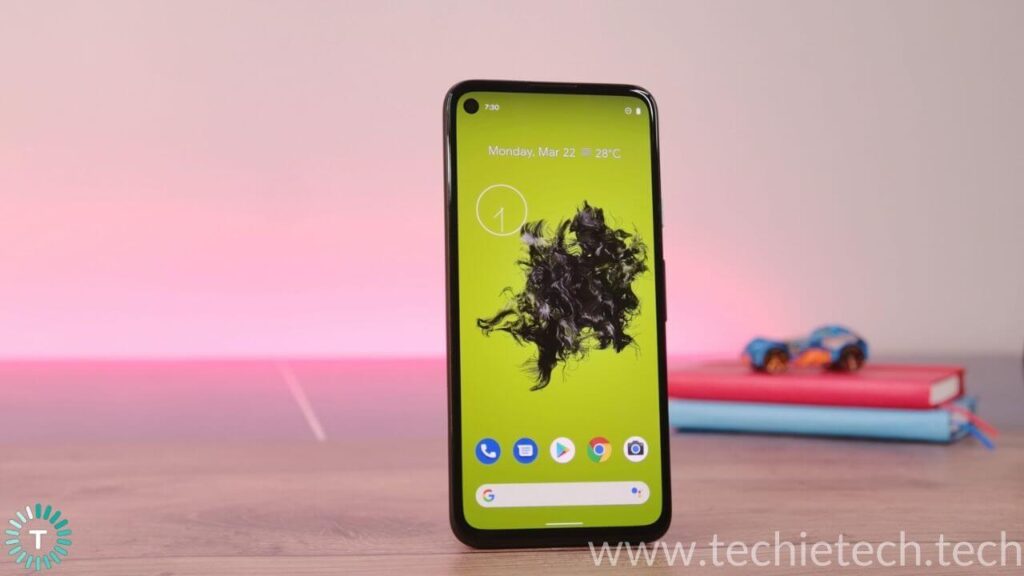 This same mindset that I talked about can be seen in the Pixel 4a's display. We have a 5.81", Full HD+ display with a 60 Hz refresh rate. It is an OLED panel which means you get deep blacks and gorgeous looking colours. In a vacuum, this is an extremely beautiful display with text that looks crisp and graphics that look vibrant. There is the glaring omission of a higher refresh rate, which is present in almost every phone in this segment. But then again, if its essentials we are looking at here, then the Pixel 4a checks them all. 
Pixel 4a Review: Software Experience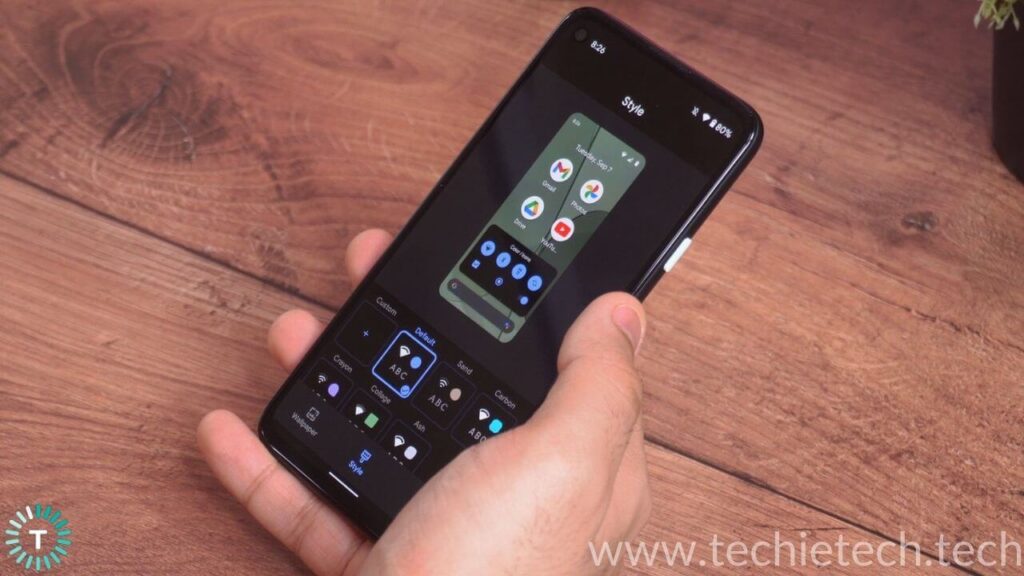 Moving on to what is definitely the USP of the entire Pixel series, the software experience. The Google Pixel 4a has Pixel experience which is basically Android the way Google intended it to be. We get a very lightweight, bloat free version of Android with extremely good performance, and no over the top, unnecessary features. Even when we talk about the software update situation, the Google Pixel 4a is probably better off than every other Android phone out there. You get fast and reliable updates directly from Google because there's no manufacturer like Samsung or Xiaomi in between who take their own sweet time to skin the latest Android build before delivering it to the users.
Google has promised at least three years of software updates for the Pixel 4a which means that it will get updates till 2023. I don't think there is any phone in this segment which can boast of a similar update roadmap. After all, while the competition trumps the Pixel 4a when it comes to sheer hardware capability, the Pixel 4a strikes back with an unrivaled software experience. 
With that being said, there is one caveat to the Pixel software experience. There were times when I just missed a certain feature that was in OneUI or a certain Customisation option that was offered in Oxygen OS. What I mean to say is that even though piling up features on features is not ideal, sometimes these features are useful and you can miss them when you move to the somewhat barebones stock Android. 
Also read: Pixel 4a vs iPhone SE: Which one should you buy?
Pixel 4a Review: Performance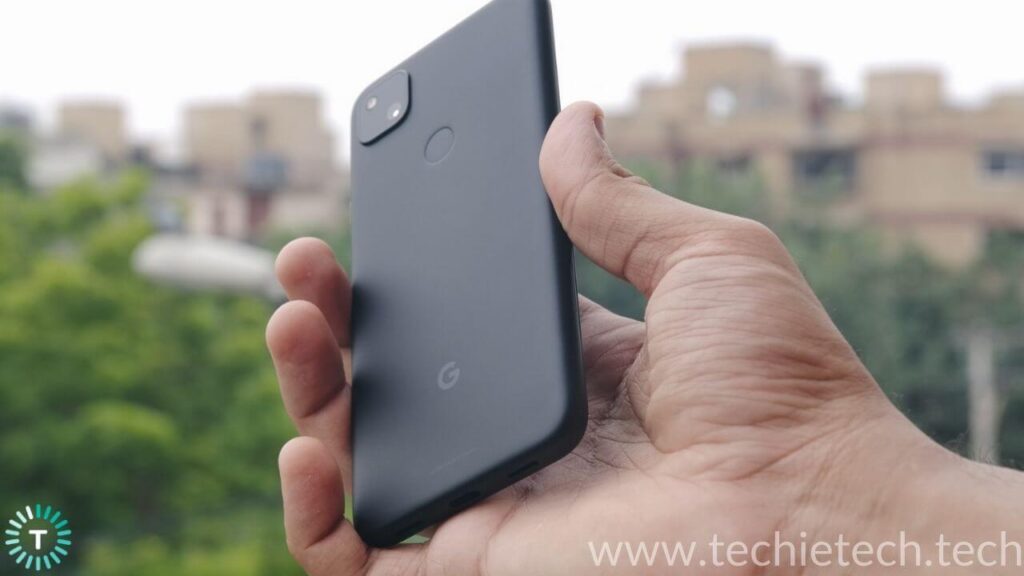 A word about the performance now. It is not good. Even with the clean, bloat free software, the Pixel 4a does not feel fast. In fact, I see minor lags and dropped frames all the time. Sure, it does not ruin the usage experience but it also does not feel very good. The culprit is the Snapdragon 730G CPU which is starting to show its age after just a year of usage. I think it is safe to say that the Pixel 4a is the slowest or the least powerful phone in this segment today.  
Pixel 4a Review: Camera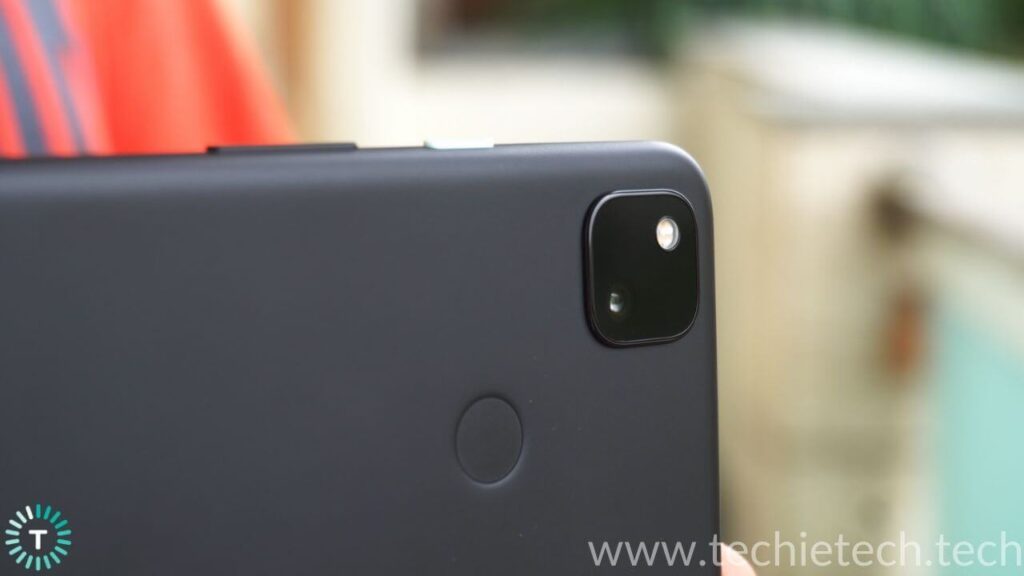 Moving on, let's talk about the cameras. The Pixel 4a sports only one camera on the rear and front. It sports a 12MP f1.7 camera module with OIS on the rear and an 8MP selfie camera.
We know it looks a bit underwhelming when compared with other smartphones with triple or even quad camera setups. So, let's jump in to see how it performs a year later.
Photos:
The pictures shot with the Pixel 4a look fantastic. Google's image processing delivers images with high dynamic range, low noise and an exceptionally good amount of detail.

In short, Pixel 4a's camera delivers impressive images whenever you click the shutter button. 

Moving to portrait mode, the Pixel 4a does not have any depth sensor and captures portraits with precise subject separation. It also allows you to tinker with blur settings in post. Moreover, the skin tones are also on point and look very accurate. 

The 8MP selfie camera has a fixed focus but does a decent job and delivers respectable stills in most lighting conditions. 

Low light performance is also incredible for a camera sensor this size. The images have accurate colors and plenty of details even in challenging environments.
Videos:
Moving on to videos, the Pixel 4a can shoot videos in 4K@30fps and FullHD at up to 120fps from the rear camera. On the flip side, the front camera tops at 1080p@30fps.
In terms of video quality, the Pixel 4a shoots videos with good color accuracy and image stabilization. Please note that the noise levels in videos have also improved since last year. 

In short, the overall video quality looks decent.
To conclude, the Pixel 4a captures amazing stills that could easily take on the competition in it's price bracket. The only caveat with the Pixel camera is the lack of an ultrawide camera. If you're someone who captures a lot of pictures then the Pixel 4a is the perfect point and shoot smartphone camera for you. But if you like to tinker with camera settings and want more focal lengths to shoot with, there are plenty of offerings from Samsung and OnePlus that might interest you. 
Pixel 4a Review: Battery Life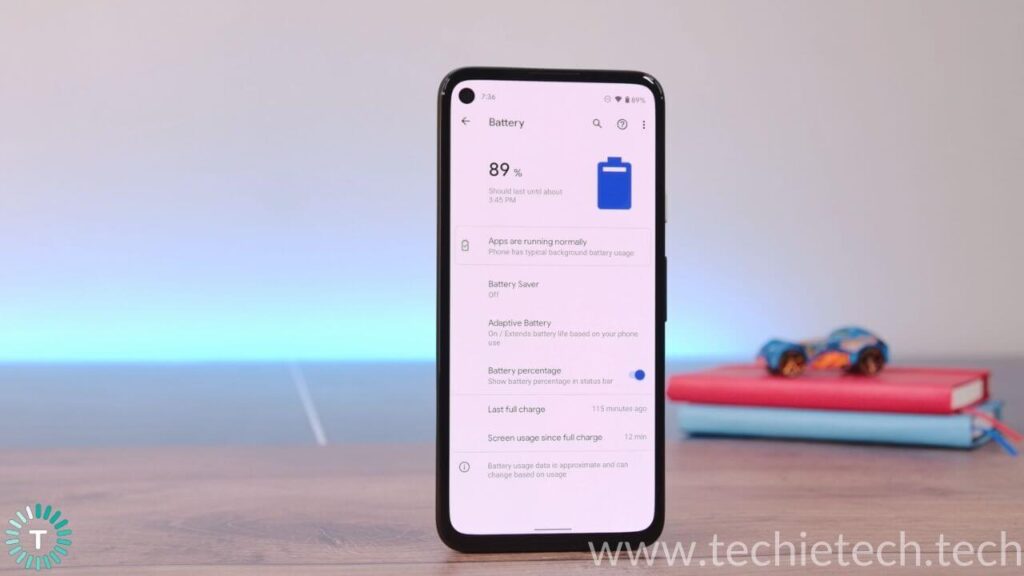 Anyway, let's talk about battery life now. I would have said that the Pixel 4a has the best battery life of any compact Android phone but that wouldn't mean much since there aren't that many similar sized phones. But I would say that the Pixel 4a has given me great battery life even after a year of usage. Lasting an entire day is not a big deal, with a 100% charge giving roughly 5 hours of Screen on time. The saving grace for the Google Pixel 4a is probably it's non-existent standby battery drain, which can easily make this a 2 day phone if you're not the kind of person who's using their phone constantly.

Again, the Pixel 4a does miss out on some key frills and features here like Super Fast Wired Charging or any form of Wireless charging. Most, if not all, of the competition has these features. 
Also read: Pixel 5a Launched: Here's all you need to know
Pixel 4a Review: Call Quality, Speakers & Fingerprint Sensor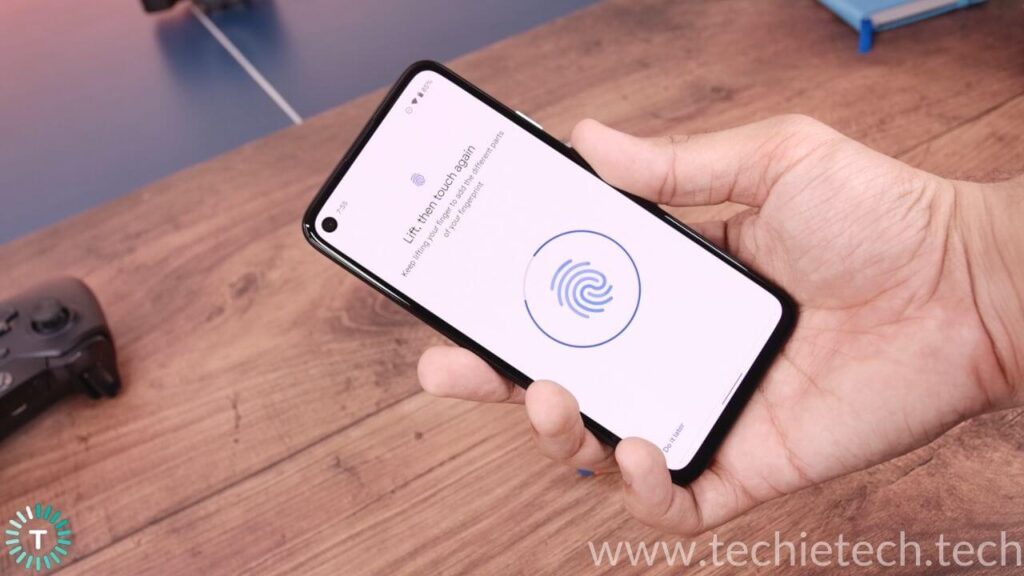 Now, for a few quick highlights before we conclude. The call quality on this phone is excellent, among the best out there. Very clear earpiece, very clear mic which makes phone calls an amazing experience. 
The stereo speakers and haptics too, are very good in this phone and dare I say a level above the competition. The rear mounted fingerprint sensor is very fast and accurate. I miss it the most when I switch away from the Pixel 4a. Oh, we also have a headphone jack here so if you haven't moved on to Bluetooth yet and still prefer wired audio, you have that option available on the Pixel 4a. 
Pixel 4a Review: Conclusion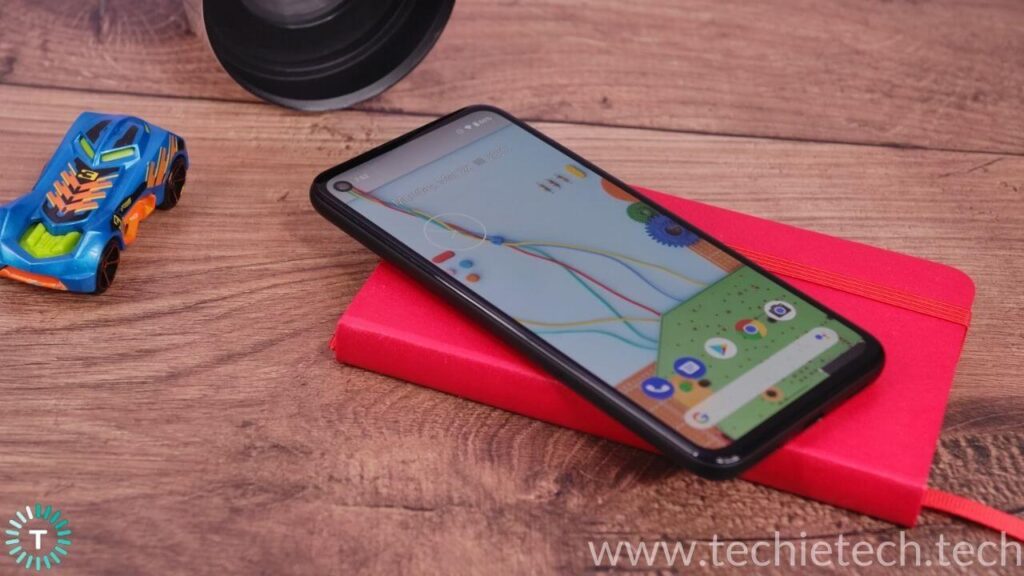 And now, to conclude. In a vacuum, the Pixel 4a is a good phone. It checks all the essentials. However, the smartphone market is anything but a vacuum, especially in this very crowded segment. Budget options from the likes of Xiaomi, Realme, OnePlus and Samsung are not only more powerful but also have much better hardware, allowing for a more versatile feature set, like an Ultrawide Camera.

However, if you are a Stock Android enthusiast or just want a compact phone which gets the job done, the Google Pixel 4a is a fine option. For everyone else, I think the competition will serve you better.

Check Pixel 4a price :
Amazon (US): https://amzn.to/2QF7AUP 
Amazon (India): https://amzn.to/3m0A6Mp 
Amazon (UK): https://amzn.to/3rmtybE