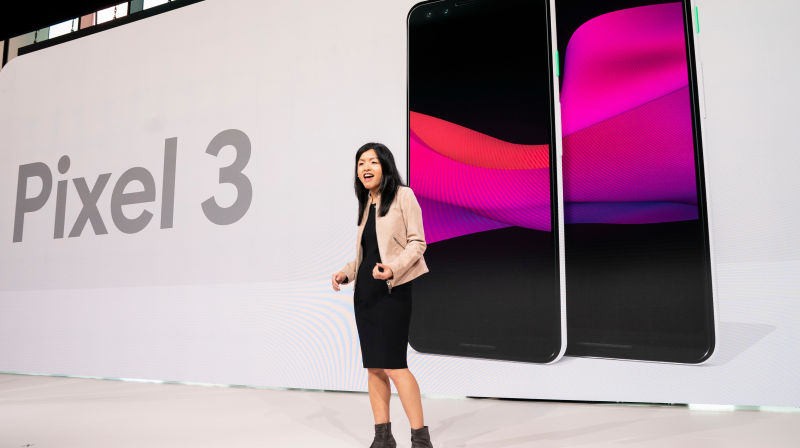 Google unveiled their new Pixel 3 and Pixel 3 XL yesterday. The phones were met with a lot of hype for the camera but a huge wad of disappointment as there was no bezel less Ultra Pixel and the Pixel 3 XL had pretty much been fully exposed way before the event.
However, if you are a smartphone photography nerd, the Pixel 3 is an amazing buy albeit definitely not the most value for your money. Here's what the Pixel 3 and Pixel 3 XL will set you back in India-
Google Pixel 3
Pixel 3 64GB- Rs 71,000 ($956)
Pixel 3 128GB- Rs 80,000 ($1077)
Google Pixel 3 XL
Pixel 3 XL 64GB- Rs 83,000 ($1120)
Pixel 3 XL 128 Gb- Rs 92,000 ($1240)
The phone will be released in Just Black, Clearly White and Not Pink here. The pricing is certainly heartbreaking for many long term Google fans who hopped on the Google train because of the extremely value for money Nexus lineup. The Nexus 4 and Nexus 5 were way cheaper than competing flagships back in the day and performed blazingly fast, which made them hot favourites. While the Pixel 3 and Pixel 3 XL are looking promising, their future is surely uncertain with competing flagships like the Galaxy S9, S9+ and Note 9 being way cheaper with a more mature and spread out service network throughout the country.
So, are you looking to buy the Pixel 3 or did the pricing put you off? If you are interested, hop on to Flipkart where you can pre order one right now. Sales in the country commence from November, the first.