All of us carry a smartphone. For a vast majority of us, picking out what smartphone to carry isn't that hard a decision anymore. There are 2 or 3 options and you pick what suits you best. However, once you do get your shiny, new iPhone, you look for a case. Suddenly there are thousands of options, all with different looks, different features, and different price points. It can get pretty intense, this choice.

Well, worry not, because today we present to you a case for your iPhone 14 that ticks all the boxes. It's protective, it's stylish, it's amazing value for money and it's MagSafe. Let's talk about the Mkeke MagSafe Case for the iPhone 14. I've been using one for about a month now and here's my experience with it. 
Mkeke MagSafe Case: What Stands Out?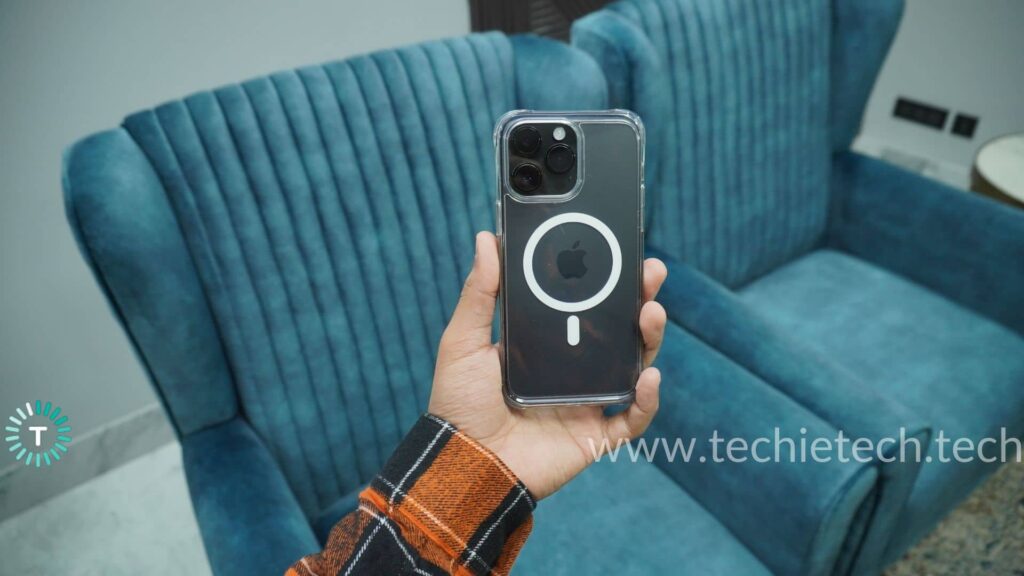 As someone who reviews a lot of smartphone cases, it's very hard for me to get that element of awe when checking out a phone case. However, I did get that with the Mkeke Magnetic Case for the iPhone 14. It's just another clear MagSafe Case from the surface but when you pay attention to the details, you notice how it all sums up to be a simply clever solution.
Let's start with the profile of the case. It is extremely thin and does not compromise the look and feel of your device. I have a personal grudge against the concept of getting a wonderfully designed smartphone and then hiding it under a cheap, thick layer of plastic. With the Mkeke Magnetic Case, you get to put a case on which ensures durability while also exhibiting that sleek look and preserving the in-hand feel of your iPhone 14.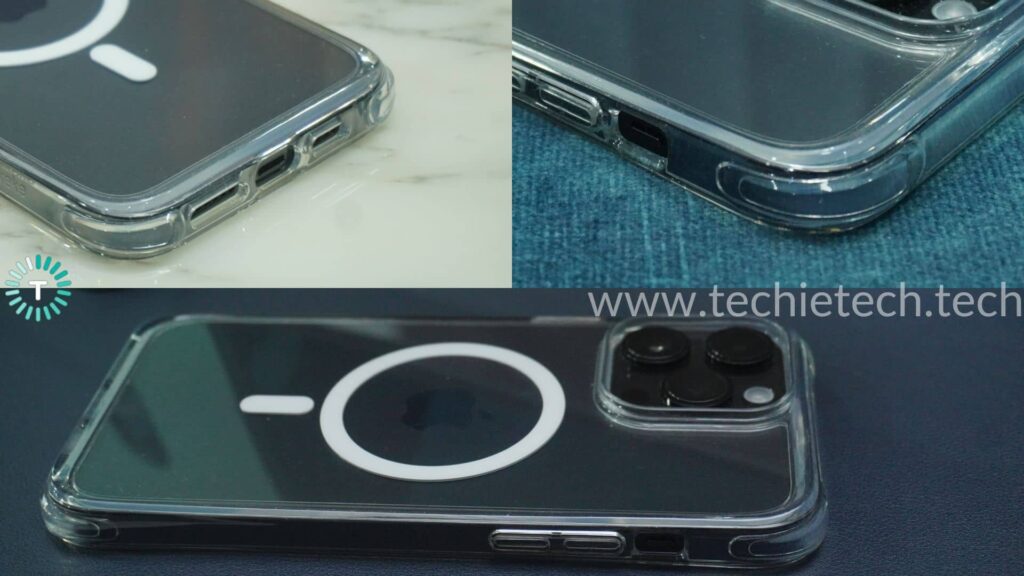 Another factor that really wowed me about the Mkeke MagSafe Case for the iPhone 14 is the various measures they've taken to enhance protection. Mkeke has their Elastic Airbag integrated into the design of their cases which gives it Military Grade Drop Protection. You can actually run your hands on the edges of the case and feel the thick cushion of air that will protect your phone in the unfortunate event of you dropping it.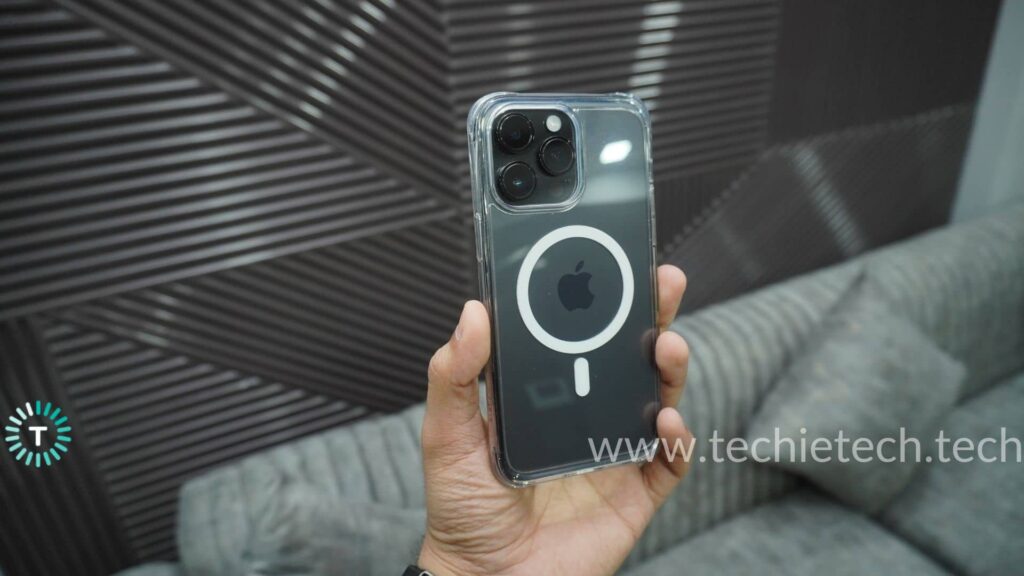 Another add-on that really assured me was the inclusion of raised bezels around the display and the camera. On my personal iPhone 14 Pro Max, I'm constantly worried about damaging the camera lenses while putting it down simply because of how large they are. But the Mkeke case has a raised, thick bezel which is very reassuring. Even the bezel around the display is well-raised and cushion-y which reassures you that this case will protect your smartphone display in all situations. Now, the problem with thick bezels is that they often tend to mess up your screen protector installation. However, I'm happy to report that I reviewed a number of screen protectors during my testing of the Mkeke Magnetic case on my iPhone 14 Pro and it did not interfere with a single one of them.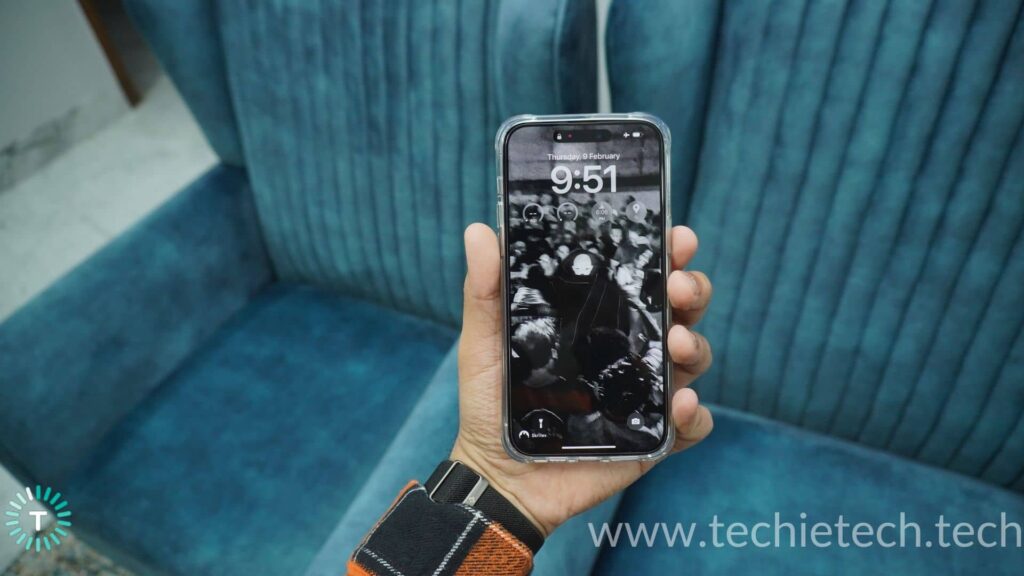 Also read: How to capture 48MP pictures on iPhone 14 Pro 
Mkeke MagSafe Case: Daily Usage Experience
As I said, I have been using the Mkeke MagSafe Case on my personal iPhone 14 Pro Max for a month now and there have been a few notable standouts during my experience with it. For context, we tested the Mkeke case out on my personal phone as well as a regular iPhone 14. 
The first thing that stood out to me was just how strong the magnets really are. Usually, what I have observed is that MagSafe works well for the regular iPhone 14 but struggles with the iPhone 14 Pro Max just because of how much heavier it is. Well, I used MagSage on this case on a car mount while driving on bumpy roads, used it everyday on a MagSafe Charging stand and even tried a wallet on it. In every single instance, the grip was incredibly strong, giving a firm reassurance that your iPhone would not fall off. This is an incredible feat because my experience with other MagSafe cases has not been this consistent.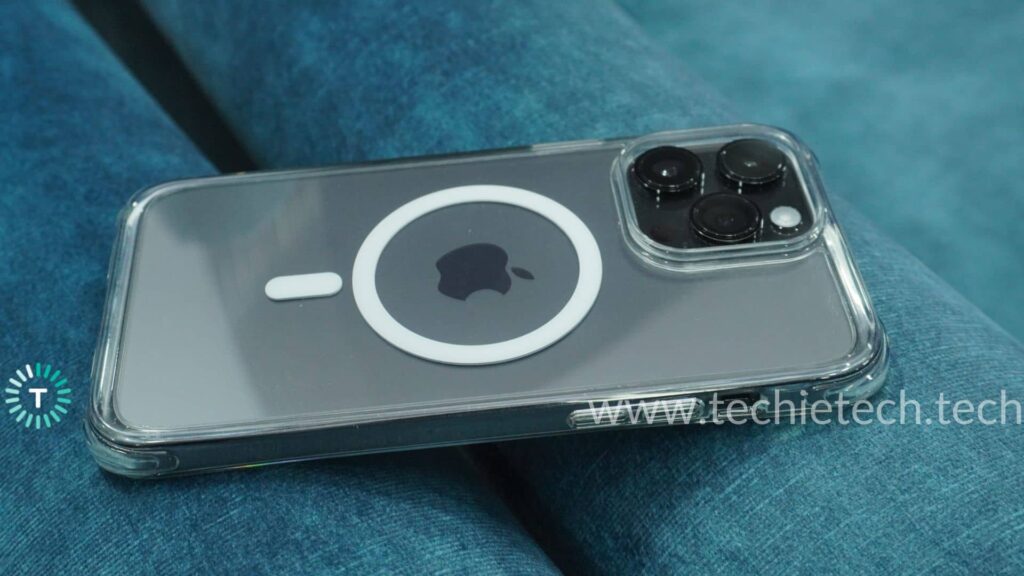 Another thing that I noticed with this case is just how it refuses to yellow! As I said, I use and review a number of cases and the most prominent thing that I've observed with all the clear cases is that they develop a distinct yellowing within a week or 2 of use. I have even experienced this with more expensive cases from different brands, including Apple's own case! The Mkeke MagSafe Magnetic Case for the iPhone 14 is the first case that I've used which has not yellowed at all during more than my month of usage. I hate how most clear cases look dirty after yellowing so Mkeke's anti-yellowing technology is a significant plus point for me. 
Also read: Must have accessories for iPhone 14 Series
Mkeke MagSafe Case: Conclusion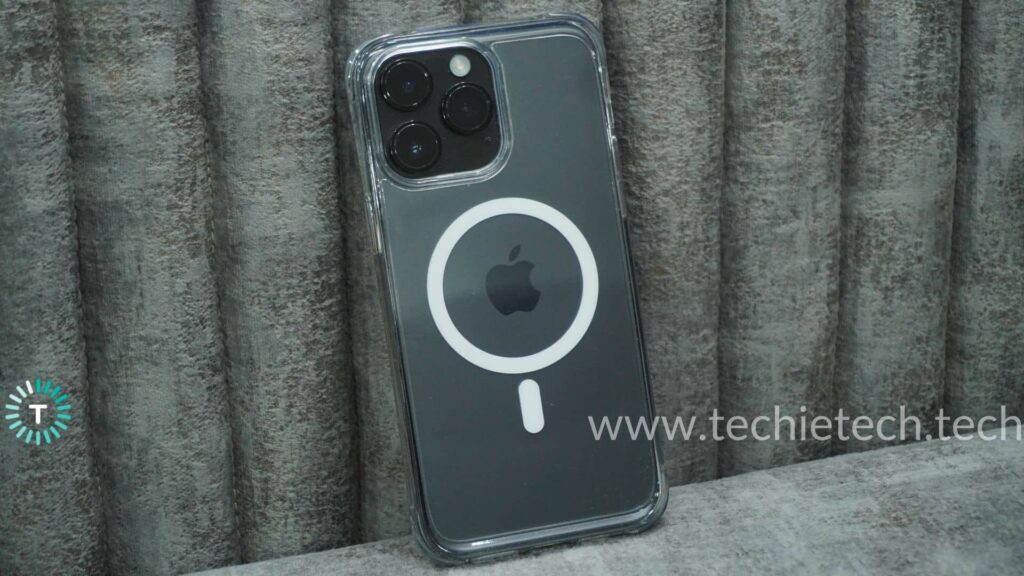 If you're looking to get a clear MagSafe case for your iPhone, the Mkeke Magnetic Case is an easy winner for me. As I said, it is incredibly robust, feels amazing in the hand and is priced extremely well, undercutting the competition on price but definitely not on quality. The thing that really makes the Mkeke MagSafe case such an impressive product for me is that they did not try to reinvent the wheel. They just picked an old formula and perfected everything for me. That, in my opinion, deserves applause. 
You can buy a Mkeke Case for the iPhone 14 on the links below. They are a Top Amazon Seller which makes a lot of sense. I used the clear one on my Space Black iPhone but you can go for a gradient look as well, especially if you have a lighter colored iPhone 14. 
Check Price on Amazon for