Alienware announced an exciting lineup of new gaming monitors with the latest Alienware m18 & m16 and Alienware x16 & x14 models. Additionally, Dell has unveiled two more gaming laptops, Dell G15 & Dell G16 that will operate with the Alienware interface. All these six gaming laptops will come with enhanced designs and a revamped Alienware gaming interface. These newly announced laptops clearly represent Dell's switch to 16-inch & 18-inch models, ditching those old 15-inch & 17-inch laptop sizes.  
The tech giant says that this shift is driven by improvements in Alienware Cryo-tech thermal technologies. It allowed them to make larger-screen laptops without making any significant changes to the footprint of each device. 
Here's a sneak peek at the new & improved gaming laptops announced by Alienware at CES 2023. 
Alienware m18 & m16 Specifications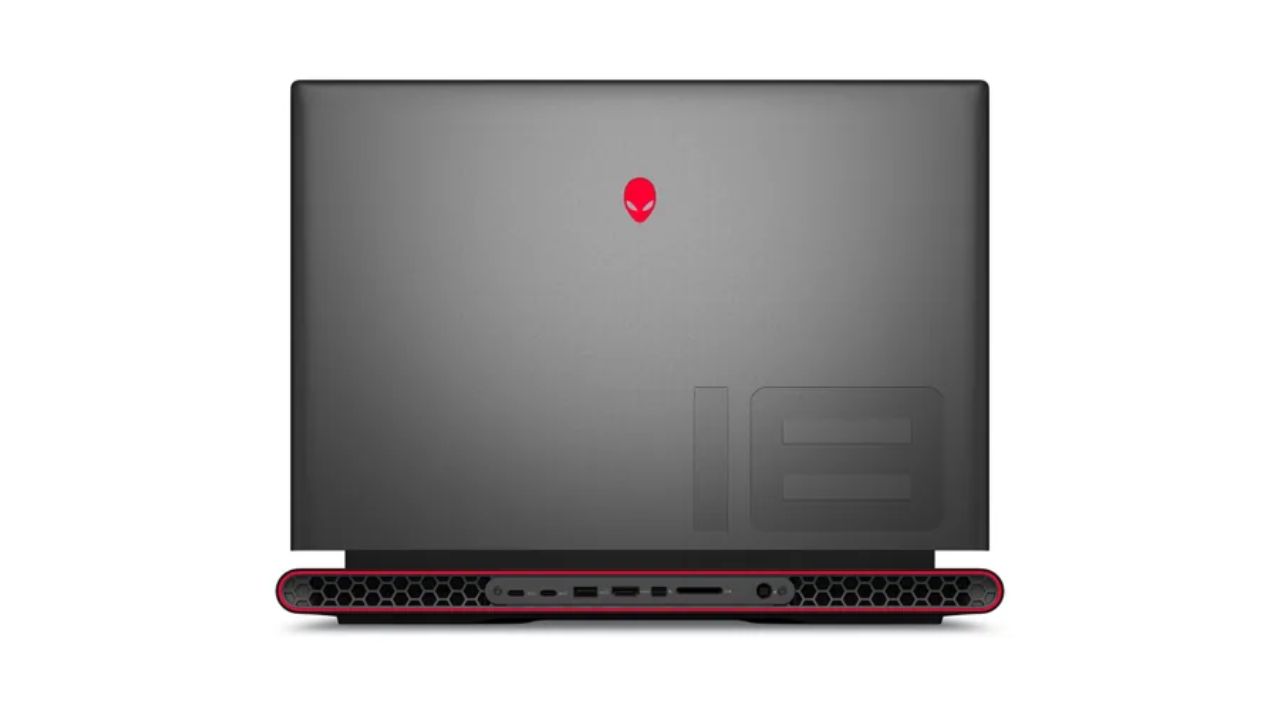 The new M Series gaming laptops are designed for gamers who want to experience the best of gaming on a portable screen. Alienware m18 is claimed to be the most powerful gaming laptop by the brand. It features a 13th Gen Intel Core i9-13980HX processor, a full stack of Nvidia GeForce RTX 4090 Laptop GPU, and support up to 9TB NVME storage space. There's also a variant with AMD Ryzen 7000 series Processors and Radeon Graphics.
Additionally, the latest Alienware m18 gaming laptop is stacked with Dolby Vision, Dolby Atmos support, an Alienware Command Centre 6.0 for gaming, and Legend 3.0 design. The laptop comes in two display options, one with an FHD resolution & 480Hz refresh rate and the second variant with a QHD resolution & a 165Hz refresh rate. Additionally, there are three keyboard options: a 1-zone backlit keyboard, a per-key AlienFX backlit keyboard, and an ultra-low-profile CherryMX mechanical keyboard. 
Moving on, the Alienware m18 uses Element 31 interface on both CPU & GPU, helping to increase the laptop's airflow by 25% and thermal capacity by 35%. 
Dell says the Alienware m16 delivers a similar performance to the m18 in a more compact form. 
Also Read: Best Curved Monitors for Gaming in 2023
Alienware x16 & x14 Specifications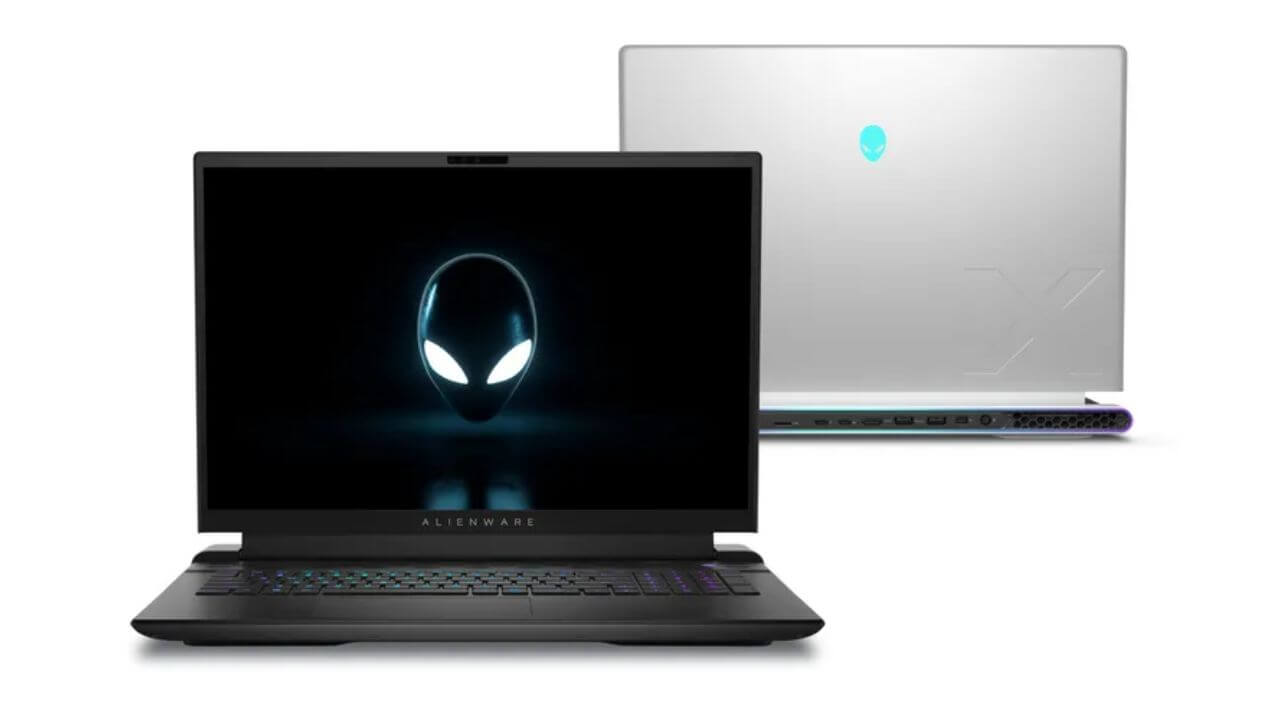 The Alienware X Series laptops are designed for users who need a gaming laptop that can handle other tasks as well in a slimmer chassis. The Alienware x16 is the company's first 16-inch gaming laptop that comes with a taller 16:10 aspect ratio display with up to 100 micro LEDs for a better contrast ratio. It's powered by a
13th-Gen Intel's HX series processor coupled with up to NVIDIA GeForce RTX 4090 graphics, 32GB of RAM, and 4TB of PCle SSD storage space. The laptop is packed with six speakers tuned by Dolby Atmos, top-firing tweeters for clarity, and a dual woofer configuration for strong bass. Impressively, x16 is the first Alienware laptop that comes with an enhanced AlienFX Scanner, Loop, and Rainbow lightning mods. Dell claims that the new x16 laptop is superior to the current x17 model in always every sense. 
Coming to Alienware x14, it is claimed to be the thinnest 14-inch laptop in the gaming world. It's basically a revamped model of the existing x14 laptop that's equipped with updated Thermal technology & USB-C universal charging. The x14 laptop borrows a lot of features from the elder sibling and is powered by 13th Gen Intel Core processors & 4000 series RTX GPUs from NVIDIA. 
Dell G15 & G16 Specifications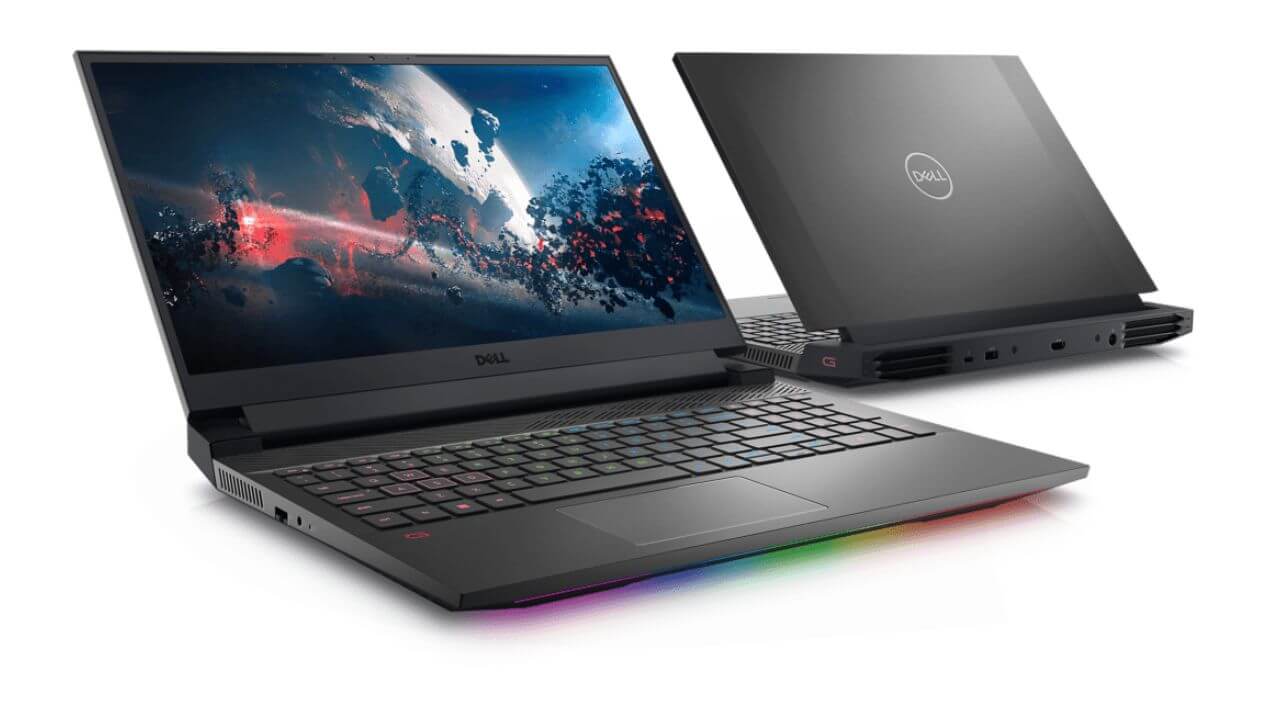 Dell's G series laptops are one of their budget-friendly gaming laptops. The Dell G15 & G16 gaming laptops will be furnished with Alienware's gaming interface. The G-Series gaming laptops will be available in an array of new, metallic colors to appeal to a younger audience. Both models will feature a G-mode key, an exclusive macro key, and toggle audio keys for an enhanced gaming experience. Additionally, G15 offers one-zone & four-zone RGB keyboards with numeric pads whereas G16 offers one-zone RGB & Cherry MX keyboard options to match the user's aesthetic. The Dell G15 & G16 laptops can play graphic-intensive AAA titles and are powered by updated Intel, AMD, and NVIDIA chipsets. These laptops will also have the Alienware-inspired vapor chamber cooling and Element 31 thermal interface.
Also Read: Best HDMI 2.1 Cables for the best gaming experience that you grab in 2023
An all-new Interface 
Alienware gaming interface, Alienware Command Center is also revamped with a new framework and an updated design that enhances the overall user experience. It's an all-in-one dashboard that allows users to access game-specific settings to customize & enhance the gameplay. The company says that the overhauled Alienware Command Center is easier to use and also helps improve gaming performance. 
Dell & Alienware Gaming Laptops: Price & Availability
The company said that the high-end machines will be available at the launch, with additional configurations hitting the market later this year. Alienware m18 and m16 gaming laptops will start at $2,899 & $2,599 , with entry-level options starting at $2,099 and $1,899, respectively.
Similarly, Alienware x16 and x14 laptops will cost $3,099 and $1,799. The entry-level options will be available for purchase sometime in winter 2023. 
Dell G15 is priced at $849 while the Dell G16 will start at $1499. These laptops will be available in the US and Canada starting in Spring 2023.
Also Read: Best HDR TVs for Gaming 
What do you think about these newly announced Alienware gaming laptops? Don't forget to drop your views in the comments below. 
Also Read: Best DisplayPort Monitors for Gaming