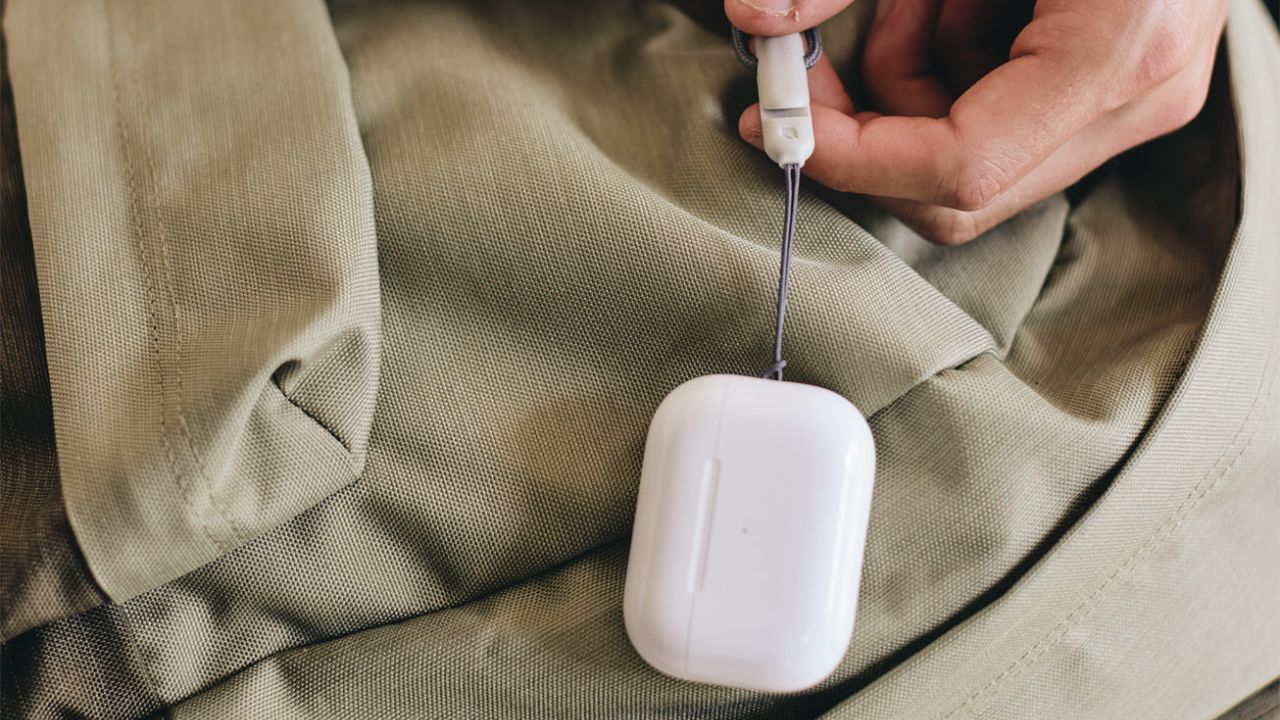 With the launch of the most anticipated phones of the year-iPhone 14 series with iPhone 14, iPhone 14 Plus, iPhone 14 Pro, iPhone 14 Pro Max, and an all-new Apple Watch lineup, the AirPods Pro 2 were also launched. We have already got a glimpse of most of the new features in the rumors, but there are also some unexpected upgrades. With the 2nd generation of AirPods Pro, you'll see longer battery life, 2x more active noise cancellation, spatial audio, and an in-case speaker.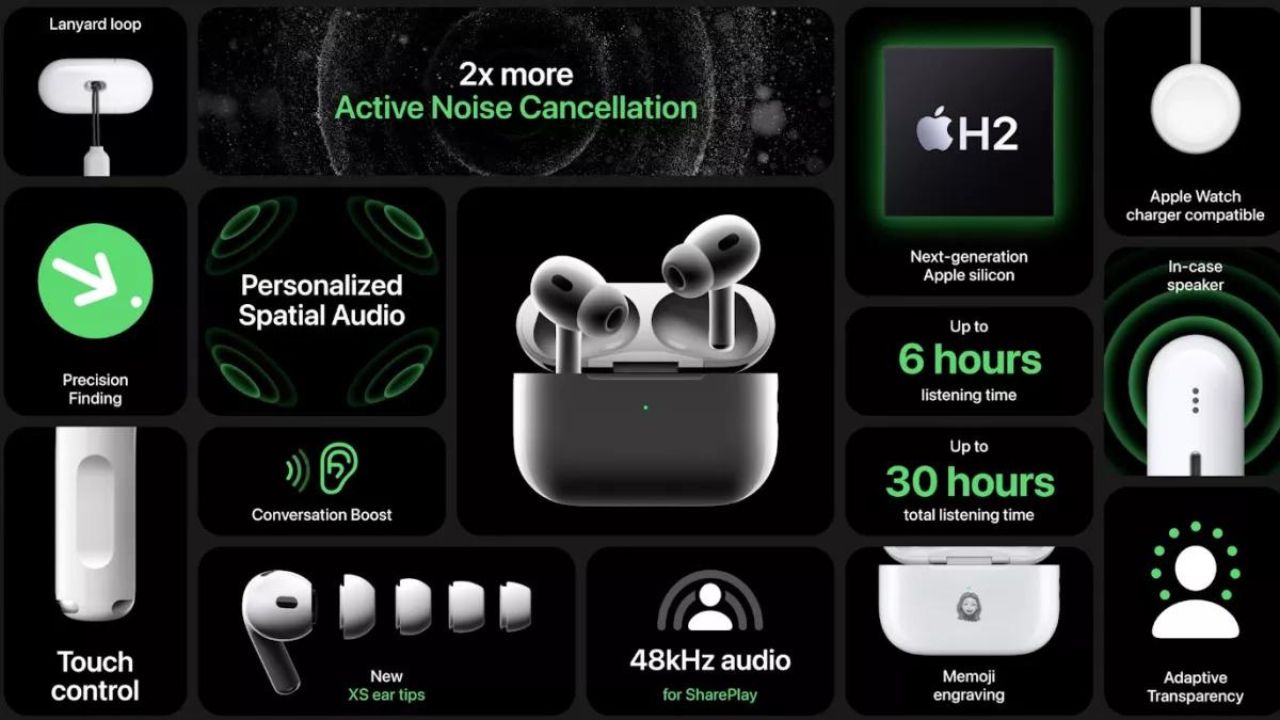 The overall look of the AirPods Pro 2 isn't much different from the design of the original one but there are various tiny but significant upgrades on the inside. On the case, you'll see the new speakers located at the bottom with a built-in speaker which you can use for the Find My Device feature as well as for indicators like charging. There's also a small gray ovular cutout on the side to attach a lanyard loop. The big change on the core technical side is an all-new H2 chip with personalized spatial audio features and improvements in noise cancellation. 
As Apple claims the H2 chips enable a new Adaptive Transparency feature that significantly reduces the loud environmental noise. This will make life easier for those who work in noisy environments like construction sites and will provide more comfortable listening. Another amazing feature that Apple is providing is a personalized audio experience for everyone which you can use by clicking the pictures of your ear through the TrueDepth camera on your iPhone. You can sync this with your AirPods Pro 2 for a theatre-like experience. But the feature we're most excited about is the ability to change the volume by sliding your fingers on the AirPods' stems. From the range of Find My Support tools to a "Conversation Boost" mode which is designed to help mild hearing loss, there are a host of new features which you can enjoy with all new AirPods Pro 2. With all this and 6-hour battery life from a single charge, Apple is really trying to level up the game for wireless headphones.
The AirPods Pro 2, referred to by Apple as the New AirPods Pro(2022) will be available on September 23 and the price will be $249.
Image Credits: Apple