Have you ever experienced an "oops" moment after sending a mail on Outlook for macOS that you regret sending? If yes, then here is a piece of good news for you that will save you from such embarrassment. In the coming months, Apple will bring one such feature in macOS Ventura which was announced at WWDC 2022. But it is worth knowing that Microsoft is also catching up, by launching a similar feature. So keep reading to know what Microsoft Outlook has to offer for those Oopsies emails. 
"Undo Send" Feature for Outlook for Mac
With over 400 million users, we can bet that every user must have gone through a situation where they must have prayed for an undo send option right after sending an email in Outlook. So making it true for everybody, Microsoft is testing the "undo send" feature for Outlook for macOS. This feature briefly postpones delivering a sent message by giving you the undo button for a few seconds. Please note that it does not support a true message recall. This true message recall feature is only available on Outlook for Windows. 
Also read: Outlook not working on Android? Here are the Top 21 ways to fix it
How to Set Up the "Undo Send" feature in Outlook for macOS?
If you have Microsoft 365 and Outlook.com accounts, then you will be able to use this feature. To set it up once it is launched, you will have to follow the steps given below:
Open your Outlook account.

Go to Preferences 

Open the "Composing" section

You will see the "Undo Send" feature with the option to set the delay time to 5, 10, 15, or 20 seconds.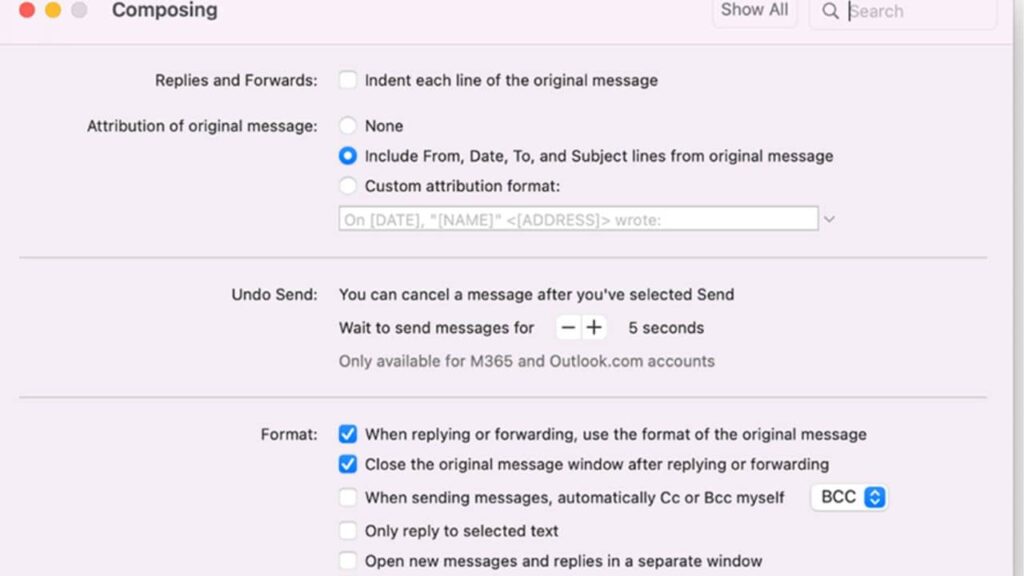 Once you have made these required changes, you will see the undo button popping up as soon as you send an email. If there is some mistake or you missed something, you can click on the undo button, which will be visible to you only for the time decided by you. 
But this is only available for Office Insiders running the Beta channel of Outlook for Mac as of now. There is no official launch date given for this feature. So we are not sure when this feature will become available for all Outlook for Mac users. So once Microsoft gets the green button regarding this feature, it will soon roll this out. We might even see it roll out with the new upcoming Outlook app.
Don't miss: Mail app not working on iPhone? Here are 15 ways to fix it