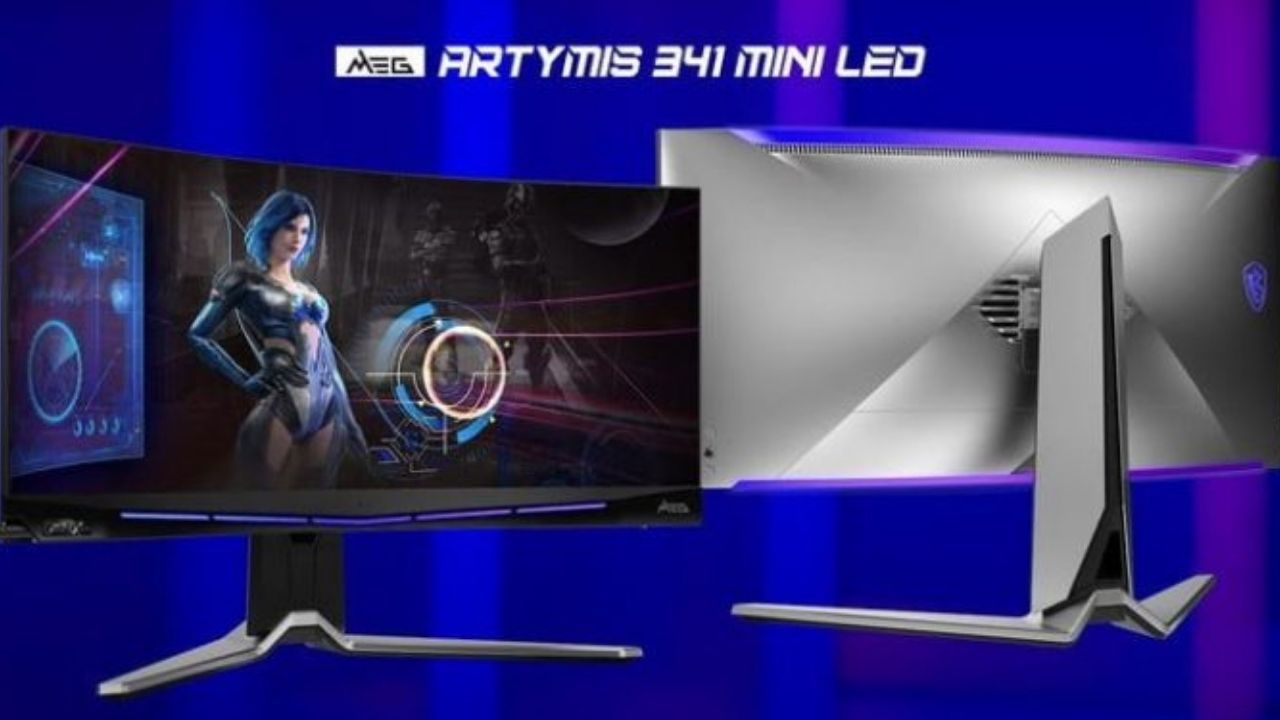 MSI has just announced the release of two new gaming monitors. A massive 55-inch OLED gaming monitor, as well as a curved gaming monitor with a miniLED panel, are among the two new launches. With the release of the Intel 12th generation CPU and Windows 11, MSI predicts that more users will be concerned about picture color and picture quality, as personal computers and notebooks provide more powerful performance with next-generation CPUs. Gamers used to care about response time and refresh rate, according to MSI's online volume research, but that is changing now. Because of the extended time spent in front of these monitors, people are becoming more concerned about color performance.
Also Read: Best DisplayPort Monitors for Gaming [Buying Guide]
MEG Artymis 341
First, let's talk about the curved gaming monitor. Micro-Star International's latest gaming monitor has a 34-inch curved panel with a high refresh rate of 165Hz. The company claims that the panel has excellent color reproduction. This monitor, known as the MEG Artymis 341, is aimed primarily at PC gamers. The new monitor is notable for being the first in the industry to combine a sharp curvature with miniLED backlighting. Full-array local dimming (FALD) backlighting based on Mini LEDs allows for high contrast and brightness, while quantum dot enhancement ensures high color accuracy. As a result, the display promises both an excellent HDR experience and wider color gamut support & reproduction. The model also meets the VESA Display HDR 1000 requirements, which support HDR10 and provide 1,000 nits of peak brightness. It has a 3440 x 1440 resolution and a 21:9 aspect ratio. The display has an arc curvature of 1000R and a center curvature of 800R.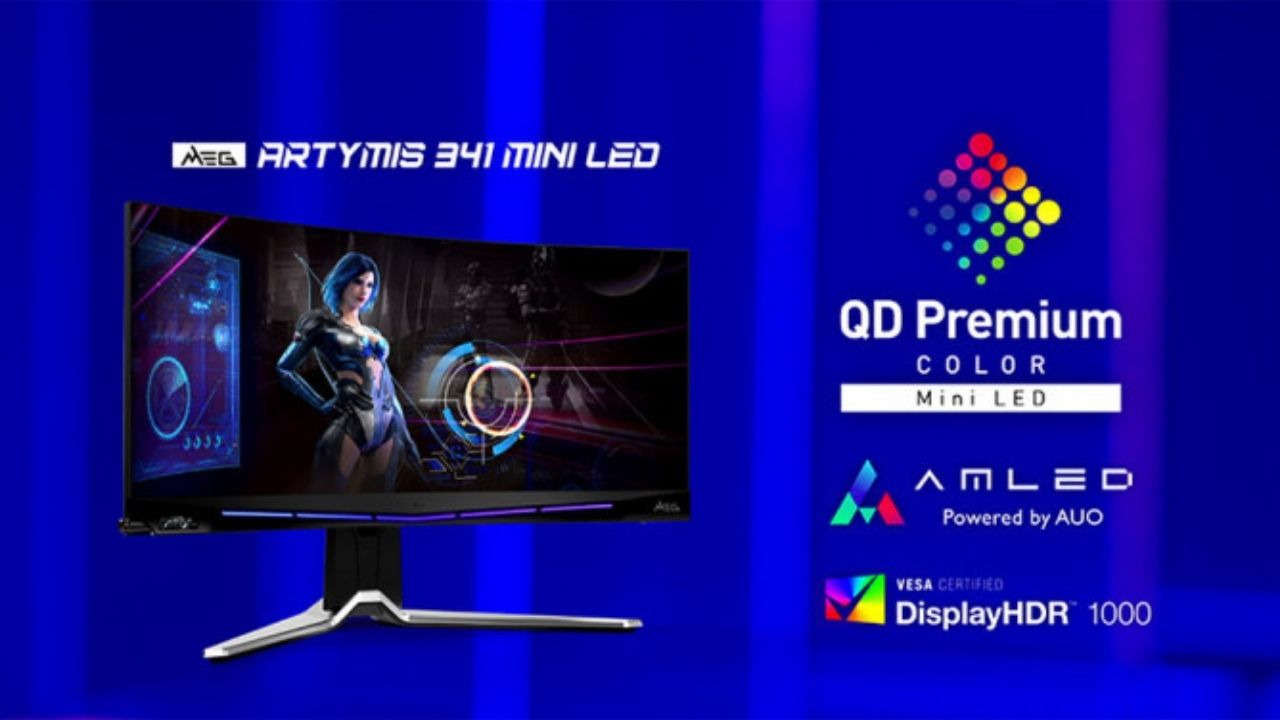 Also Read: Best HDMI Cable Splitters for Gaming & Dual Monitors
MSI MEG 551U OLED
The other massive gaming monitor, which measures 55 inches in length, features an OLED panel that is aimed at console gamers. It's known as the MEG 551U OLED, and it's the company's second 55-inch OLED monitor aimed at gamers. It promises to deliver high image quality so that you can enjoy beautiful single-player titles and exclusives on a large screen on the console.
The curved gaming monitor is better for fast-paced shooters and competitive games, while this model is better for action and RPG games. Unfortunately, the company hasn't revealed the pricing or availability of these two new monitors, but they're expected to arrive in 2022.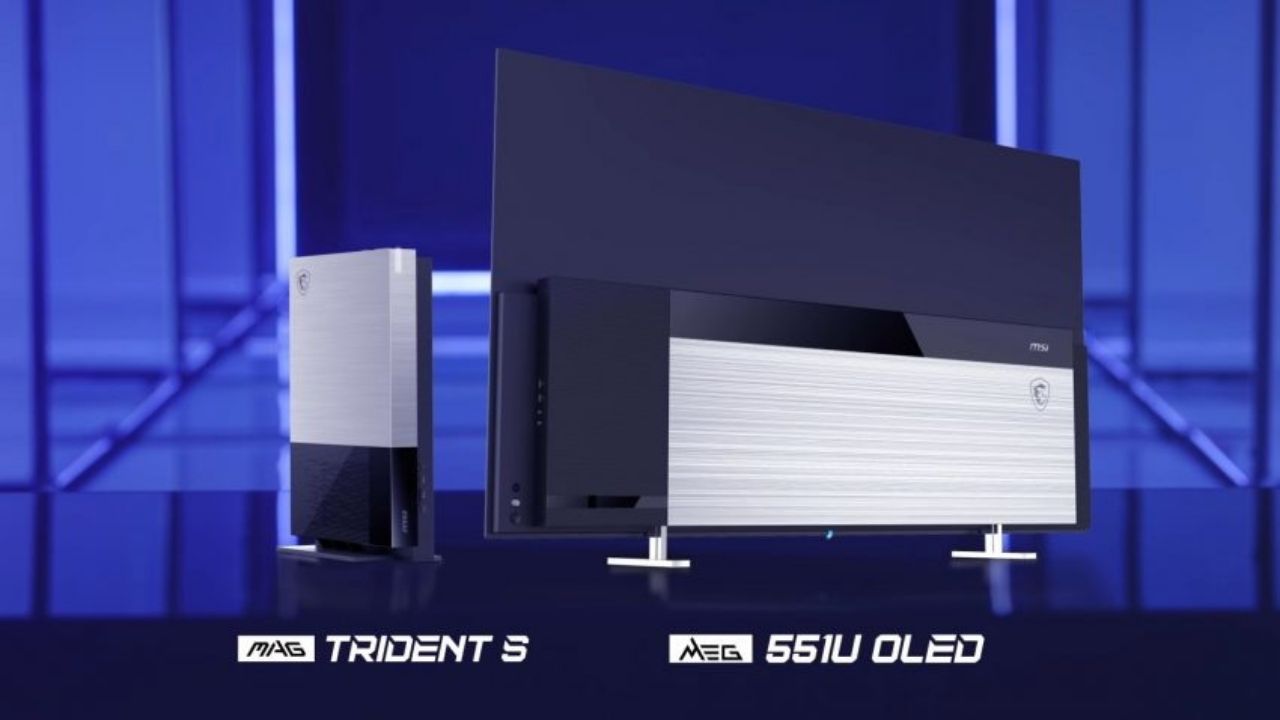 Also read: Sony has sold over 13.4 million PS5 in less than one year