The biggest tech event of the year is here and we've seen some of the biggest & latest innovations that will hit the markets in the next couple of months. At CES 2023, LG showcased its latest lineup of next-gen TVs which will surely please OLED fans. The tech giant teased the upgraded models of its high-end OLED Series with better brightness levels, improved panels, and advanced AI algorithms for unmatched picture quality. LG is one of the biggest names when it comes to OLED TVs. Right from stunning designs to top-of-the-line specifications, the LG OLED TVs are packed with everything that you need for a top-notch viewing experience. 
Here's everything LG revealed about its 2023 OLED TV models. Let's have a look. 
New LG C, G, & Z OLED TV lineups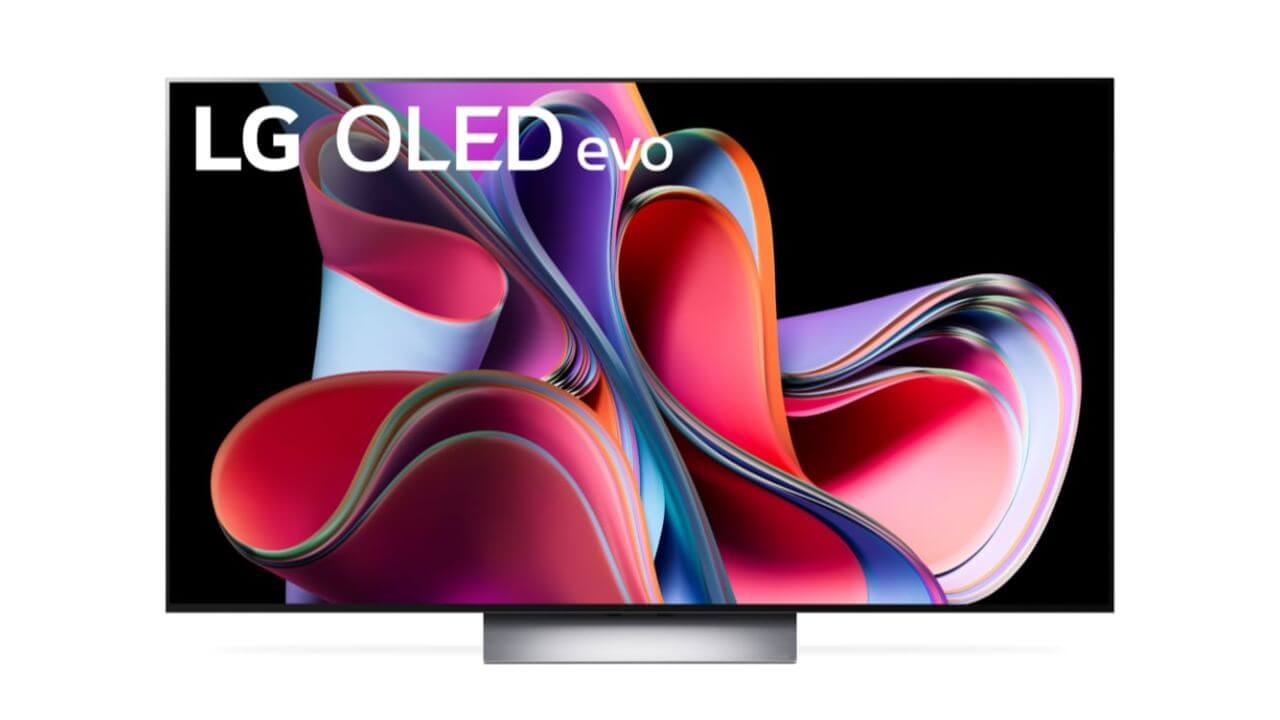 LG dropped the new models of many of its OLED TV lineups, including C3, G3, and Z3 OLED TVs. It's worth mentioning that the latest C3 and G3 OLED series don't show any big design changes, rather, they bring some meaningful improvements to the already-brilliant & beautiful displays. The upgraded models will come with improved panels, better color accuracy, and advanced AI capability, all thanks to the new α9 AI Processor Gen6. The new processor also paves the way for AI-assisted Deep Learning technologies like improved AI Picture Pro and AI Sound Pro to offer greater upscaling, enhanced dynamic tone mapping, and virtual 9.1.2 surround sound. All these techs work together to deliver a fantastic viewing experience. 
Also, LG's 2023 OLED TV lineup comes furnished with the newly-designed in-house TV operating system, webOS that offers a new Quick Cards option to easily access favorite content. LG also continues to lead the
gaming TVs league with 4K 120Hz refresh rates, Freesync Premium, Nvidia G-Sync, a lightning-fast 0.1 millisecond response time, and HDMI 2.1 features. In short, the latest LG OLED TVs will make an incredible option for entertainment lovers as well as gaming enthusiasts. 
Other improvements to the 2023 LG OLED TV lineup
The year edition of the LG OLED G Series is packed with LG's Brightness Booster Max technology that increases the brightness by up to 70%, as compared to last year's G2 model. The company has also added the brightness is mapped and controlled on a pixel-by-pixel basis. The 2023 G3 OLED Evo model also brings an aesthetic upgrade with the ultra-seamless One Wall Design, which leaves no gap when wall-mounted. 
The newest addition to the LG lineup of 8K TVs, the Z3, is claimed to be 30 to 40% brighter than before. The LG Z3 OLED 2023 model will be available in 77 and 83-inch sizes. It's certainly like other 8K TVs, the Z3 OLED TV will come with a premium price tag, and won't attract most buyers.
In the past few years, the LG C Series OLED TV has gained a lot of popularity for its amazing picture quality and offers the best value for money among high-end TVs. We've always recommended the LG C2 Evo as the
best OLED TV for gaming, streaming, and HDR performance. Also, it continues to be our favorite pick when it comes to OLED panels. We can't wait to get to test and recommend the latest LG C3 OLED TV. 
Price and Availability of LG's new OLED TVs lineup
Right now, LG did not reveal the pre-order date and prices of its new OLED TV lineup. However, we can expect it to hit the markets in the coming few months. Also, the G3 and Z3 TVs will undoubtedly cost more than the C3 model. You can also check out the 2022 models of LG OLED TVs. You might even manage to grab a good deal on LG C2, G2, and Z2 models as LG clears out its stock in the upcoming weeks. 
LG Signature OLED M Series 
Alongside the new C3, G3, and Z3 OLED TVs, LG also showed off its Signature OLED M Series which gives you the freedom to place your Television where you want, without worrying about any cables. You can connect your
gaming consoles, streaming devices, cameras, and more directly to a wireless AV box which can be placed anywhere in the room like a shelf or a table. It means you don't have to connect any device directly to the TV. Instead, everything goes into the box so you can enjoy a clean space with no cables hanging off the TV. While LG did not mention anything about the pricing, it seems to be incredibly expensive. 
There's no doubt that LG is the unruled king of the OLED world. That said, Samsung also recently teased its exclusive lineup of Neo QLED, Micro LED, and OLED TVs with some significant upgrades. It will be interesting to see how these two tech giants compete with each other in the OLED space. 
What do you think about the latest LG TV lineup? Will you consider these models when buying a new OLED TV for your smart home? Do share your views in the comments below.