Samsung is one of the top players and most trusted names when it comes to Television. Right from the affordable to the most high-end options, the South Korean giant announced a wide range of options that can suit your preferences.
Right at the start of 2023, Samsung is all set to broaden its already vast lineup with some truly impressive options. Samsung unveiled an exciting lineup of its Neo QLED, Micro LED, and OLED Televisions at CES 2023. This time, the consumer tech giant has pushed the boundaries of innovation to deliver premium experiences and broader viewing options. Right from the bigger & brighter OLED panels to smaller & affordable Mini LED displays, Samsung has come up with an impressive lineup of modern TVs that we'll witness in the upcoming months. In addition to TVs, Samsung announced the
Odyssey Neo G7 Monitor with a 43-inch Mini LED display, a Bespoke Family Hub Plus Refrigerator, and a bunch of new smart home accessories like a Bespoke Oven & more. 
Here's a glimpse of the 2023 Samsung TV lineup. 
New Neo QLED TVs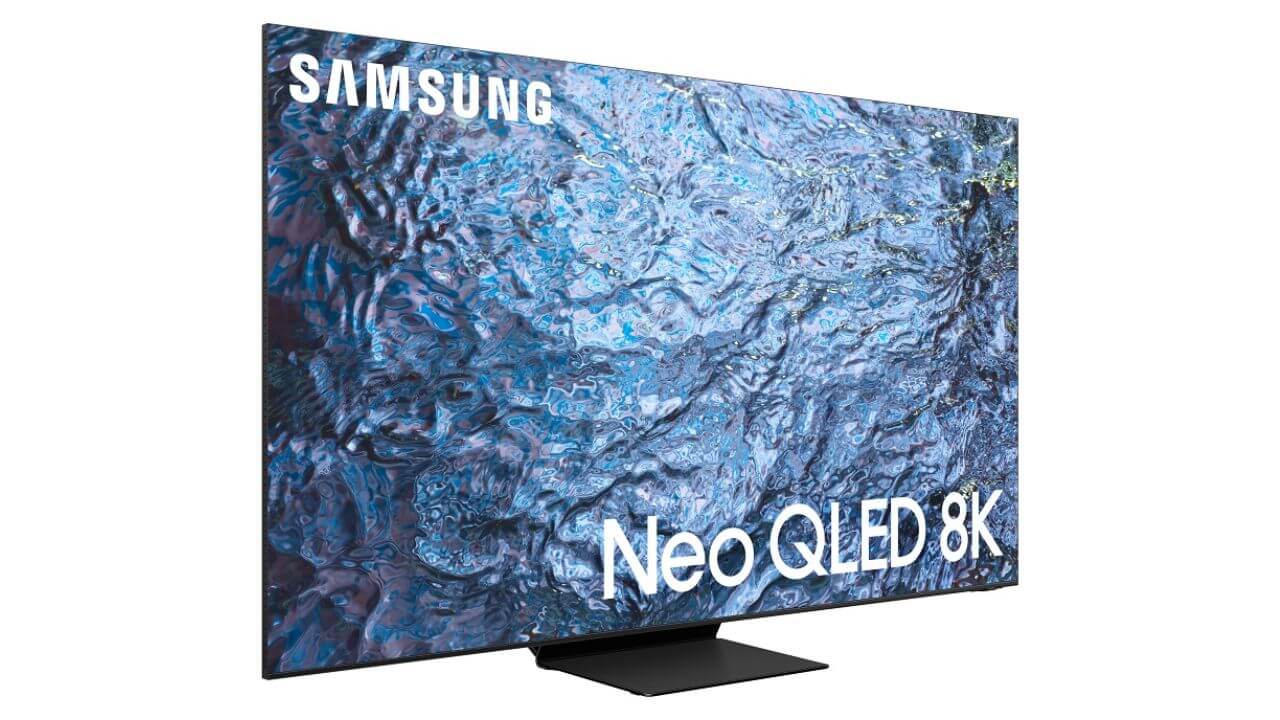 The latest suite of Samsung Neo QLED 8K and 4K TVs are fused with an array of premium features so it appeals to a mass consumer base. This time, the Korean giant is going far & beyond the clear picture with its 2023 Neo QLED TVs. There's a new Auto HDR Remastering feature that utilizes AI deep learning technology to analyze and apply real-time High Dynamic Range (HDR) effects on Standard Dynamic Range (SDR) content. This transformation is done scene-by-scene basis which makes the regular SDR content brighter for the absolute best immersion.
The new Samsung Neo QLED TVs will be powered by Samsung's advanced Neural Quantum Processor which supports the Quantum Mini LED-lit TV with 14-bit processing and AI upscaling. It will result in more detailed scenes, especially the darker ones for lifelike, three-dimensional picture quality.
Micro LED TVs: Futuristic displays, No Pro installation needed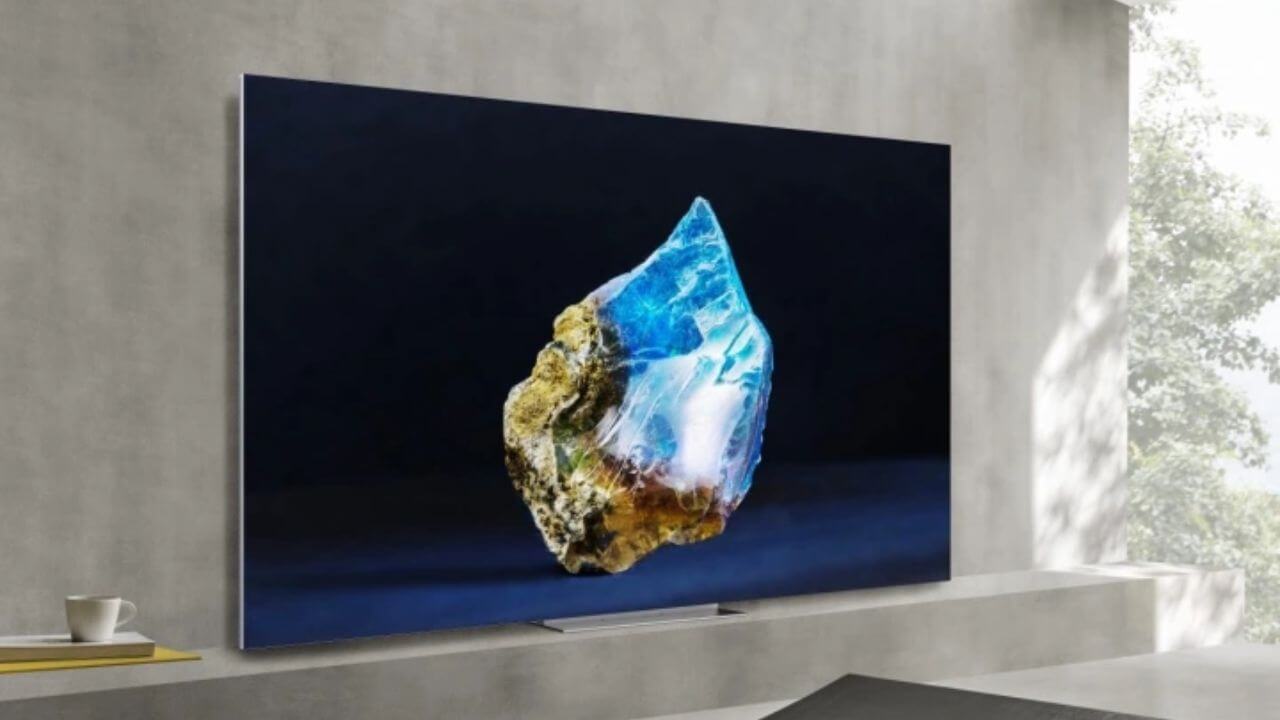 Samsung is re-inventing the Micro LED TV space with a wide range of smaller & bigger screens ranging from a standard 50 inches to a jaw-dropping 140 inches. With this lineup, Samsung aims to deliver unparalleled picture quality and screen experience. One of the standout features of the Micro LED is that it is not bound by shape, ratio, and size. Therefore, it's completely customizable to fit a desired setup, as preferred by the consumer. 
MicroLED brings a lot of benefits of OLED (like self-lit pixels) without any downsides or chances of burn-in over time. Also, Samsung has downsized MicroLED screens so they resemble more like TVs, without even touching that no-bezel design for a seamless experience. So, the Samsung Micro LED 2023 series come without bezels, no matter what the configuration is. It's exciting to know that for the first time, a Micro LED display won't require any Pro installation. The new 76-inch MicroLED CX is claimed to be "the world's smallest and most affordable MicroLED screen." 
We know you'll be super excited to know the price, availability, and other details but it seems we've to wait a little longer. Right now, Samsung hasn't mentioned any details on its "most affordable" price. However, we can expect it to cost far more than the company's flagship 8K Neo QLED TV.
Samsung 2023 OLED lineup: Bigger & Brighter OLEDs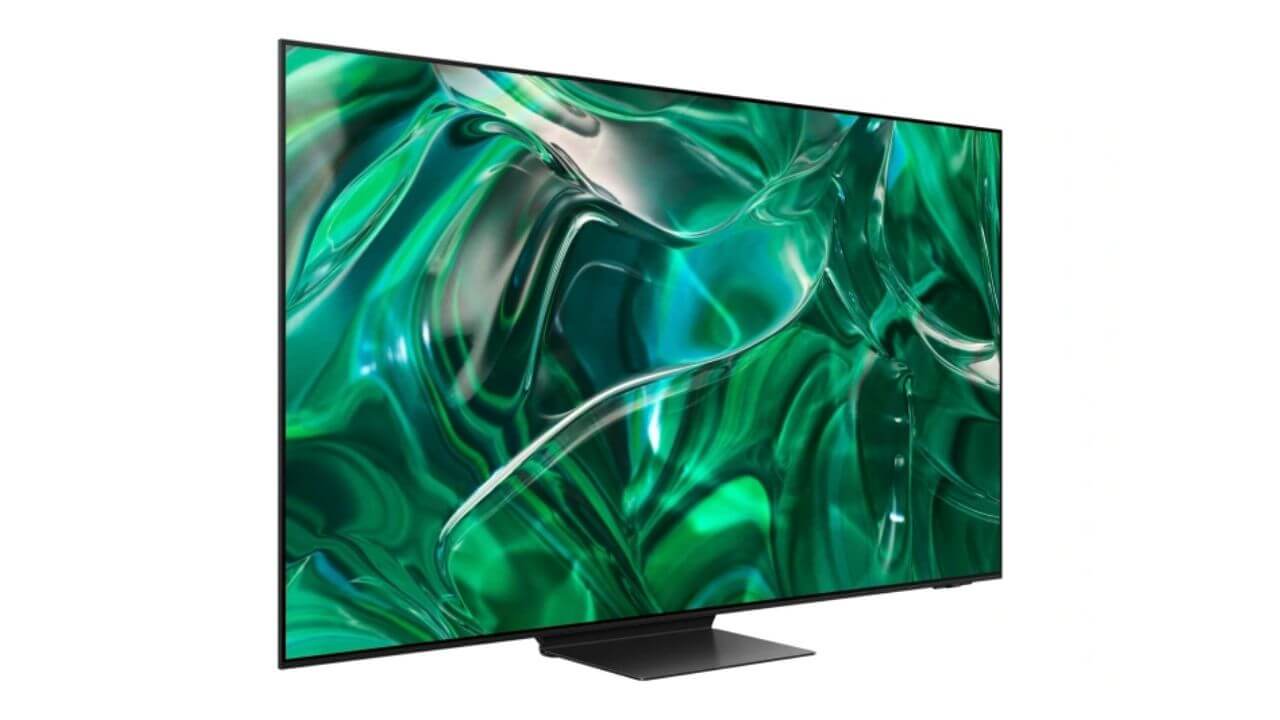 To offer more viewing options to its consumers, Samsung also showed off its 2023 OLED lineup with 55, 65, and ultra-large 77-inch models. Last year, Samsung introduced its S95B QD-OLED TV that shook up the consumer market and gave tough competition to LG and Sony models. However, S95B QD-OLED TV was limited to 55 & 56 inches only. Now, Samsung has come up with the S95C QD-OLED TV that's available in a bigger, 77-inch option. 
The Samsung 2023 OLED lines come with the Quantum Dot technology that was originally developed for Samsung's Neo QLED range. It was done to improve the
limitations in the brightness and color representation of OLED panels, making the Samsung 2023 OLED models impressively brighter. The Quantum Dot technology is fused with Neural Quantum Processors to preserve the core strengths & essence of the OLED displays. 
The latest Samsung OLED lineup comes with a 144Hz refresh rate and all the smart features, including the Samsung Gaming Hub that offers unlimited access to top gaming titles from Xbox, NVIDIA, Amazon Luna, & other partners. On top of it, it's the first time that Samsung OLED TVs will come with AMD's FreeSync Premium Pro certification so gamers can enjoy the ultimate OLED gaming experience. Now, that's an open war of certifications with LG which is the undefeated king of the OLED world.
Until now, the OLED space was majorly dominated by LG. Now, Samsung's just-announced 77-inch S95C QD-OLED TV might help the Korean tech giant to build its OLED reputation, and even perform neck-to-neck with some of LG's flagship OLED offerings. 
Relumino Mode: A life-changing innovation
In addition to its newest 2023 TV lineup, Samsung also gave a sneak peek at a new TV mode called "Relumino Mode" to help people with low or limited vision. It already sounds innovative, right? Well, it is actually a life-changing accessibility feature. The Relumino Mode uses layers of camera technology that sharpens contrast, highlights outlines, and enhances colors so the picture is clearer and easier to see. This mode will be available on Samsung Neo QLED 8K and 4K TVs in later 2023. 
Besides previewing the Relumino Mode for Samsung TVs, we also saw an updated version of Relumino glasses that first debuted at CES 2018. 
Other additions to the 2023 Samsung TV lineup
Samsung also announced that SmartThings users will no longer have to purchase a separate SmartThings dongle to connect and control Thread & Zigbee devices in their
smart home. Instead, the 2023 Samsung products will have an embedded SmartThings Zigbee & Matter Thread One-Chip Module.
Lastly, the company will offer Samsung TV Plus on all of its Smart TV lineups. The free ad-supported TV (FAST) and video-on-demand service will let you access over 1,800 channels globally. This service is 100% free and you don't need any, subscriptions, downloads, or additional devices to access it.
Also Read: Matter-compatible Smart Home Devices 
Well, these were the major announcements about the upcoming Samsung 2023 TV lines. We'll be updating the list if we come across any other exciting announcements by Samsung.