Apple introduced the iPhone 11, iPhone 11 Pro, and iPhone 11 Pro Max on September 10, 2019. Although the other two models were labeled as 'Pro', it was actually the iPhone 11 that blew everybody's mind. Thanks to the fantastic camera, amazing color options to choose from, the blazingly fast processor, and most importantly, the affordable price tag, the iPhone 11 became an immediate success right after its launch
I've been using the iPhone 11 as my daily driver for around 6 months, and now I'm sharing my honest review on the same. For me, the iPhone 11 was the real star and the most basic blower of Apple's iPhone 11 series. It was the first time when Apple had introduced an iPhone with a lesser price tag than the previous year. Yes, the iPhone 11 was introduced at $699 as compared to $749 for the iPhone XR. Undoubtedly, the price tag was a major driver for such a whopping sales figures of the iPhone 11.
The Gorgeous Color Options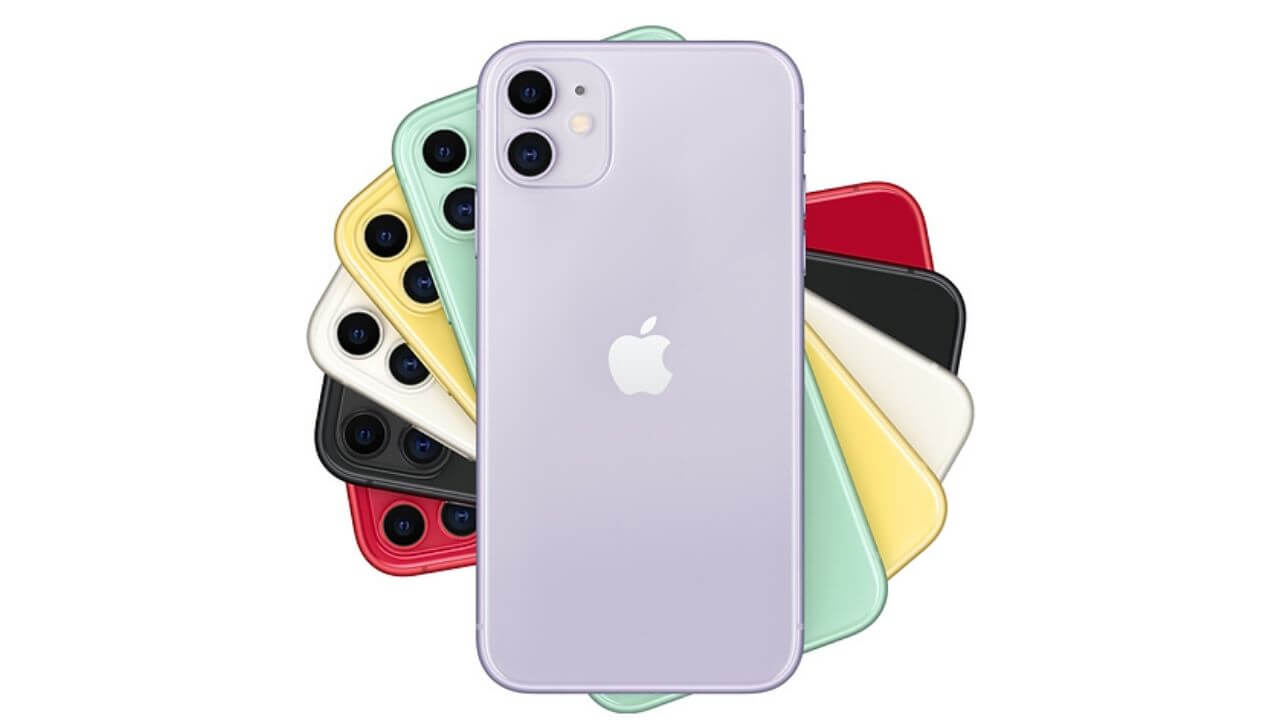 Firstly, I would like to talk about the amazing color options that the iPhone 11 offers. Gone are the days of those super-bright and harsh colors. Apple offers an array of subtle and soft colors for the iPhone 11 with the new Lilac, Mint Green, and the Pale Yellow. Apart from these colors, you can also get yourself the evergreen Black, White, and the signature Product Red finishes. 
For me, Mint Green was something that got me super-excited. I made up my mind that I'm gonna grab this super beautiful shade. But, whenever I see the Black color, it gets my heart every single time. So, I ended up buying myself a Black iPhone 11, and seriously, no regrets. I feel Black looks super-classy and you can never get bored with this color. Moreover. I rarely use my phone without a case, I love experimenting with different cases, and my Black iPhone 11 goes beautifully with every case color. Again, this is something more of a personal choice. For someone who loves trying out unique hues, the iPhone 11 is sure to impress you. 
Also read: Best Clear Case for iPhone 11
Design
The iPhone 11 has mixed reviews when it comes to the size. When I was planning to buy an iPhone 11, many of my friends told me it's seriously large and heavy. Moreover, having used the standard-sized iPhone 7 for almost three years, even I was hesitant to switch to a phone that appeared very large to quite a lot of people. But, within a few days of using the iPhone 11, I had no complaints about the size or the weight. In fact, I'm in love with this larger screen.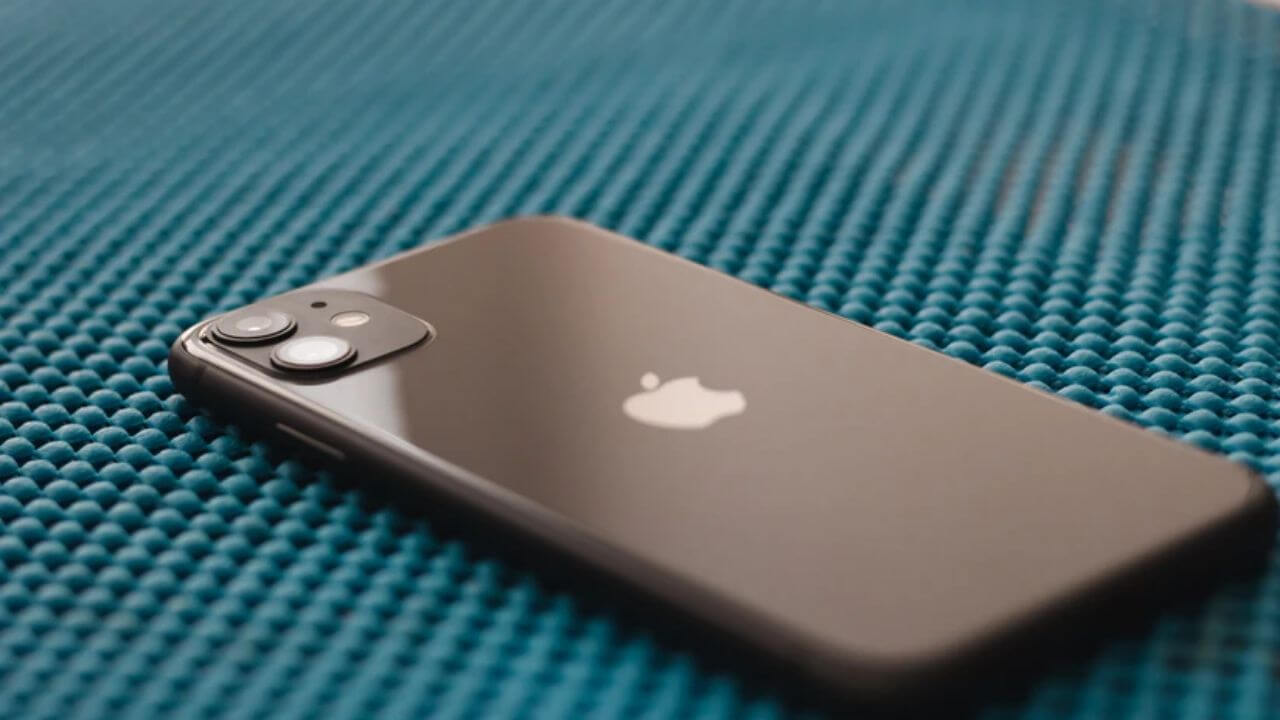 The minute I held the iPhone 11, it gave me a feeling of a truly premium flagship smartphone. The iPhone 11 features an aluminum frame that wraps around the all-glass front and back. The entire body has a glossy finish, apart from the matte glass square that houses the dual-lens rear camera. I feel the matte square adds an interesting contrast to the overall look of the phone. The glass on the iPhone 11 is seriously tough, I had accidentally dropped my iPhone a lot of times with my regular, less than $5 case, in the washroom, from my bed, and my desk, but it has survived it all. Moreover, there aren't any major scratches or dents so far. This makes the iPhone 11 a durable and a solid phone that even the clumsiest of the users can handle. 
Also, the iPhone 11 has an IP68 rating, which means it can withstand submersion in up to 2 meters of water for 30 minutes. I have unintentionally spilled water, dropped my phone in a bucket several times, and it has withstood that really well. This is such a sense of relief that you don't have to always worry about what if I drop my phone. 
Display
The iPhone 11 features a 6.1-inch Liquid Retina display, yes the screen is LCD, but you won't even notice it. Despite having a resolution of 1792 x 828 pixels, the screen is clear, bright, and sharp. I love watching movies and series on my iPhone 11, but one thing that I really don't admire is the thicker bezels. Today, when even the mid-range phones come with edge-to-edge and almost no-notch displays, having slightly thick borders might not impress you. Other than that, I don't find any issues on the display. Also, it's fun to edit photos, swipe typing feels buttery smooth, and all the credit goes to iOS 13.
All in all, the colors are beautifully vibrant and have excellent brightness. Obviously, for someone who fancies higher-quality OLED displays with better contrast and sharp text, you can get yourself the iPhone 11 Pro. But, I personally don't care about this, having a beautiful and vibrant display is all I want. Also, I feel the iPhone 11 sits perfectly between the 5.8-inch iPhone 11 Pro and the maxed out 6.5-inch iPhone 11 Pro Max. 
Camera
When I got my iPhone 11, one thing I was most excited to check out was the powerful rear camera with dual sensors. Firstly, I would mention what I love the most on the iPhone 11 camera. 
The Night Mode

is one of the most standout features of the iPhone 11 camera. It brings the apt brightness and clarity even to the impossibly dark scenes. When I used it for the first time, I was actually stunned by the results that I got in almost zero light. Moreover, I love the fact that I don't have to use the flashlight to get photos at night. Instead, I can automatically get warm, day-like photos in low or even almost no light, without having to play around any settings. The Night Mode is definitely the game-changer for the low-light photography lovers like me.
Samples
I'm sharing 2 pictures, the first one that I took in very dim light inside a club. The second one has two captures from my balcony in almost zero light.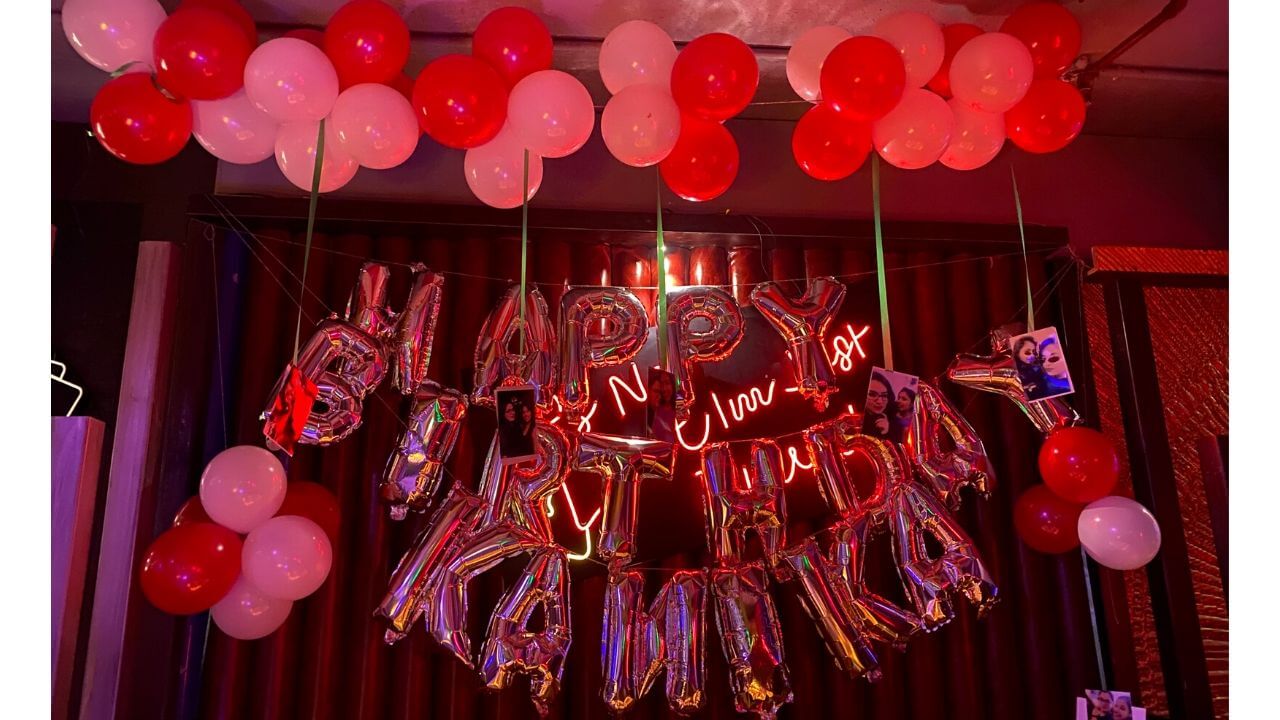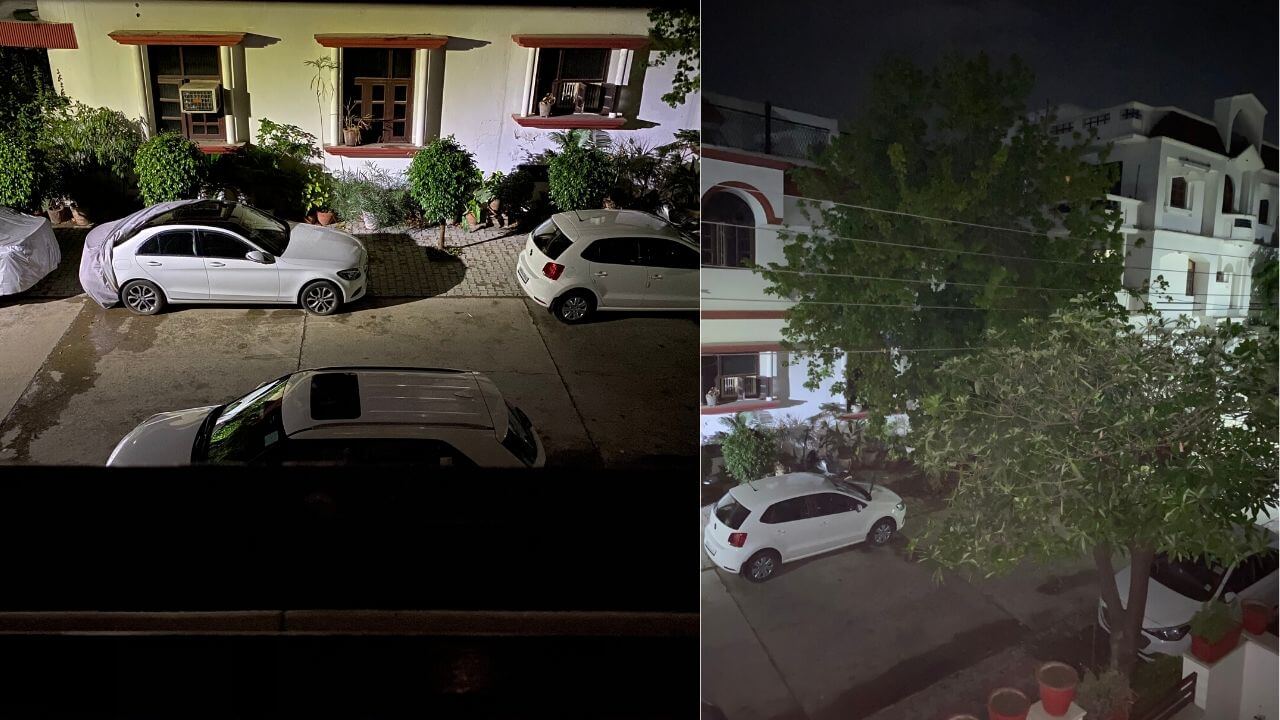 The 12MP front camera amazingly captures bright and natural-looking selfies with good detail preservation in both outdoors as well as indoors. You can even capture a slow-mo selfie, knows as slofie with crisp slow-motion effects. 

The

Portrait Mode

is also far better than the previous iPhones, including the XR model.

The

Quicktake

feature adds to the convenience of switching between the Photo and the Video modes. Just hold down the Shutter button, swipe right, and start recording a video. I find it very useful, particularly at times when I don't want to miss a few seconds switching between the modes.

I also got some amazing videos on the iPhone 11, thanks to the 4K at 60fps video recording capabilities. Autofocus is good and both the lenses are usable in 4K at 60fps.
The iPhone 11 features a 12MP ultra-wide sensor, along with the wide-angle main shooter. I find the photos that I captured with the ultra-wide sensor were good, with little distortion towards the edges of the frame and sharp details. I particularly don't use the ultra-wide camera very often, I rarely come across the situations where I want to capture something out of the frame. But yes, it's extremely handy when I want to capture some artistic scenes or add a little drama to the regular captures.
Battery
After using it for almost 5 months now, I can surely say that the iPhone 11 has a super-impressive battery backup. With my regular use, it easily lasts me about a day and a half, sometimes, it can even be stretched up to 2 days. I watch movies, series, and play a few games on a daily basis, but I can hardly think of any instance where I had run out of charge. Also, I haven't experienced any abnormal drain.
Coming to the most annoying things of the iPhone 11, the regular 5-watts wall cube charger. There's no fast charger in the box, not even the Lightning-to-USB-C cable, only the iPhone 11 Pro models come with the 18W charger and type C cable. I mean seriously, can you wait for almost 4 hours to charge your iPhone from 1 to 100 percent? This gets seriously irritating at times. So, it's better that you get yourself a fast charger and get rid of that 5W charger. 
Struggling with bad battery health? Don't miss our 20 useful tips to improve iPhone battery health.
Performance
Apart from the camera and battery, I am in love with the ultra-smooth and blazing-fast performance on the iPhone 11. Whether I am shuffling between 5-6 apps at a time or playing some CPU intensive games like PUBG, I haven't experienced any lag or sluggishness. Thanks to the superfast A13 Bionic chip, I cannot even recall a single instance in 5 months, where I had felt that my phone was a bit slow. Also, I would like to mention that I didn't find
my phone getting overheated while I am into long streaming or gaming sessions. Yes, it gets a little warm during super-long sessions, but I guess that's pretty normal.
As the iPhone 11 is Wi-Fi 6 compatible, it gives me advantages like the increased battery life, which I'm already in love with, the higher data transfer speed, and better performance. In short, Apple has ticked all checkboxes when it comes to a super-fast performance on the iPhone 11.
For the past few weeks, it was getting a mess with FaceID. I wasn't able to unlock my phone, but with the iOS 13.4.1 upgrade, things got back on the track. Just a glance from your seat, and you're done. 
I would also like to share that iPhone 11 also performs really well when it comes to sound. The stereo speakers with Dolby Atmos support offer an immersive and well-balanced sound quality. When I watched an action movie trailer for the first time on my iPhone 11, I felt as if I was watching something with proper sound systems; I mean, it was that good. 
 Conclusion
Now, coming to the most important part, Should you buy the iPhone 11? Well, I feel the iPhone 11 is the best iPhone I've ever owned. From an excellent camera to an insane battery to the top-of-the-line performance, everything has been crafted really well to strike a proper balance. I don't mind having an LCD display as long as it's vibrant, super-smooth, and responsive. I would have no complaints had Apple provided a fast charger or a Lightning to USB-C cable right in the box.
If you already own an iPhone XR, there's almost no reason to upgrade, other than experimenting with some soothing hues. On the other hand, if you've been holding onto a years-old device and looking for a fantastic upgrade, the iPhone 11 is seriously worth it. I strongly feel the iPhone 11 is the best phone that you can own in this budget. After all, getting an aesthetically beautiful device with a powerful Night mode camera, battery, and performance at $699 is a great deal. It's obviously not cheap, but a cost-effective powerful device by Apple.
If you fall short on budget and are looking for a way to grab a slice of Apple's smartphone pie, you can check out the iPhone SE 2020. It's a mid-range iPhone that packs the imaging capabilities of iPhone XR and the performance of the iPhone 11 inside the chassis of the iPhone 8.
Buy the iPhone 11:
Amazon (US); Renewed iPhone 11