iPhone 11 was launched on September 10, 2019, at the Steve Jobs theatre at its Cupertino headquarters. Apple launched three models this year:
iPhone 11: starts at $699,
iPhone 11 Pro: starts at $999,
and, iPhone 11 Pro Max: starts at $1099
As usual, everyone drooled over the flashier and more feature-rich, high-end models. But, Apple's most basic blower, the iPhone 11, was the real star of the lineup. Apple has gone out of its way to introduce an iPhone with a cheaper price tag as compared to last year. Yes, that's right. Apple's entry-level phone XR was introduced at $750 last year.
iPhone 11 Marketing: Apple's new strategy
From the time the company made its debut in the world of smartphones and technology, it's always known for the Premium products and the Premium pricing strategies. Apple products speak for themselves without any Content Marketing.
Apple has built the most hardcore fan base for any brand in the world. The company's marketing strategy is so effective that it has set a benchmark for other companies who want to achieve global popularity, revenue growth, and undying loyalty. We all have seen fans uploading their videos of unboxing the product. The company does not indulge in content marketing, the target market does this for them. The reason behind such immense popularity is that they always keep the customer at the center of everything they do. The company is known to come up with innovations that enrich people's lives.
A realization from the past
Though iPhone XR was the best selling iPhone last year, the other two versions struggled in the market. There was a drop in iPhone sales last year. It was seen that people were not willing to upgrade their phones, even if the newly introduced phones were claimed to be the best. Apple has paid attention to the customers who are not racing to buy more expensive phones. Thus, they introduced the entry-level phone at a lower price than the previous year. This was something unexpected right?
We all would agree to the fact that Apple is not competing on price, users are willing to pay more, far more for Apple than competitor
's version of the same product. With the introduction of the basic model at $699, the company has made it easier for the users to upgrade to the newer version. 
Apple targets: Get more people to switch
The company has made an unexpected cost cut to allow new users to enter and the existing users to stay on its Ecosystem for a longer time. The targets have been set to:
1. Retain customers in the emerging market.
2. Attract and retain the customers from the higher-end segment who wanted the best smartphone.
Four Well-crafted parameters to achieve BEST PERFORMANCE.
1. A PREMIUM PRODUCT
Let us talk about some features that have been introduced in the new series.
THE DESIGN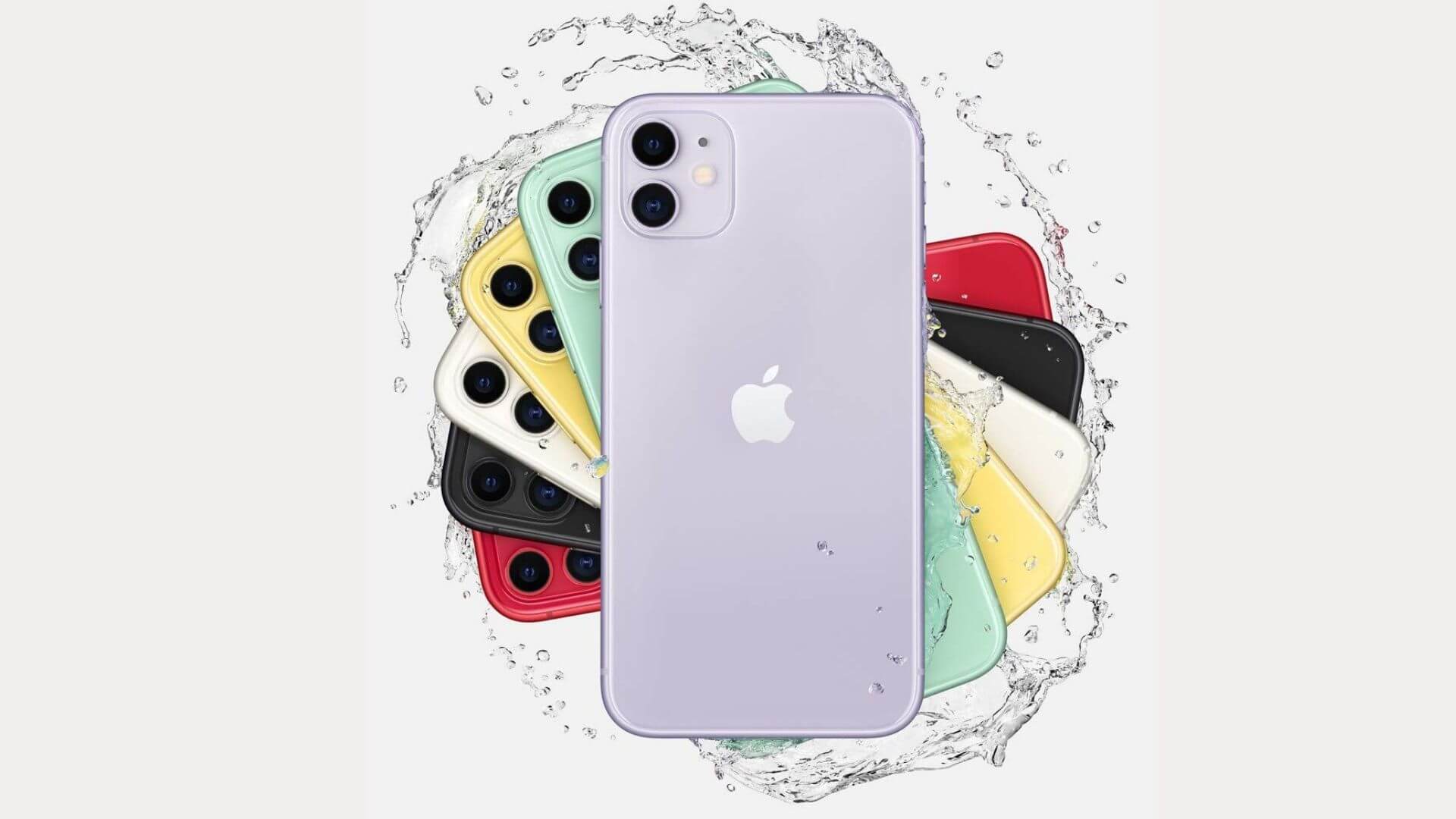 Love at first, second, third, fourth, fifth, and sixth sight.
Apple never fails to amaze the customers with its premium products. From design to the colors of the phone, everything is perfected to drive customers crazy!
iPhone 11 has been introduced in 6.1 inches all-screen Liquid Retina LCD with an array of light and bright colors. The Pro models do have an OLED display, but most everyday users won't notice the difference, let alone complain about it.
The company claims that the iPhone 11 series has the toughest glass ever in a smartphone. Front and back glasses have been strengthened through a dual ION- EXCHANGE process, making it a premium and rugged product simultaneously.
Water Resistant- Double the depth of iPhone XR
iPhone 11 has earned an IP68 rating. It means under extreme conditions, the phone has a better chance of survival than other phones with no or lower rating. Every day accidents such as dropping your phone in a pool or a toilet, spilling a drink, or getting caught in the rain will not do any damage to your phone. It has a water-resistance up to 2 meters for up to 30 minutes, which is double the depth of the XR model.
You can use your phone in a pool, but the chemicals like salt or chlorine present in the water can cause wear and tear on your phone. Therefore, it's better to use a water-sealed case for your phone if you want to use it under the water.
CAMERA: fresh and new look on the rear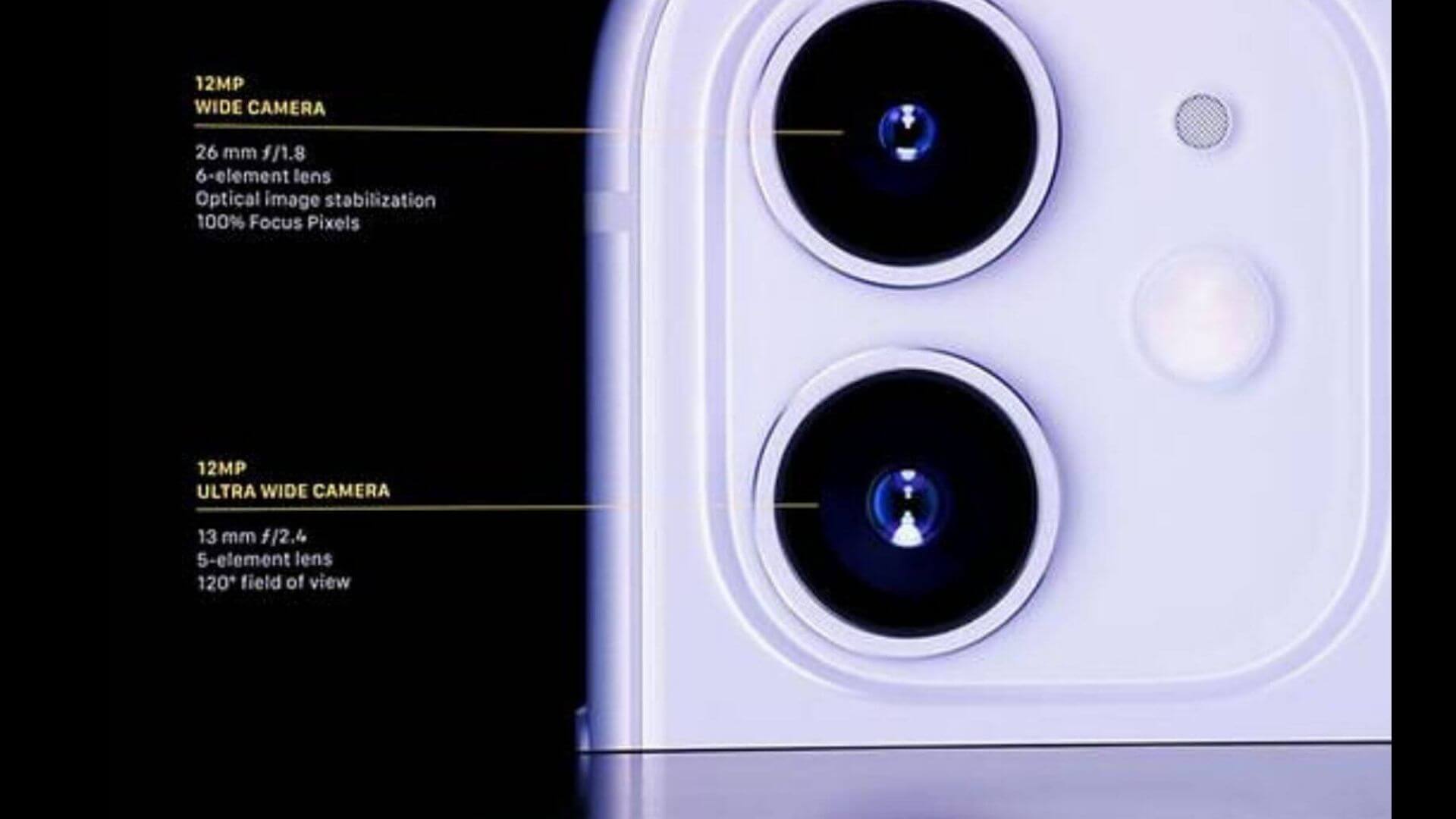 The most eye-catching feature of the new series is the advancements made in imaging capabilities. iPhone XR had only one camera on its rear. Without the second lens, the phone had to rely on software to estimate things like white balance and depth-of-field. This cause some less than stellar images in low light.
It's got harder to take a bad photo: Introducing DUAL CAMERAS at the rear
Now, you can take ultra-wide-angle photos alongside the normal images. 
Ultra-Wide: 12 MP, ƒ/2.4 aperture and 120° field of view
Wide: 12 MP, ƒ/1.8 aperture
Ultra-wide camera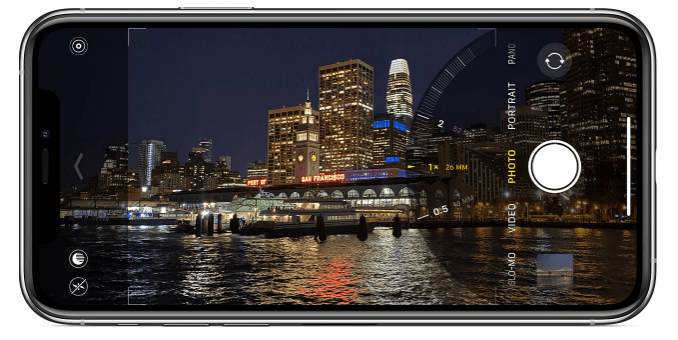 The interface has been redesigned for the Ultra-wide camera that helps you to capture outside the frame. It captures nearly four times more scenes.
Introducing Quicktake
The Quicktake feature allows you to shoot a video by simply holding down the shutter button and then swipe right. Instead of having to switch from photo to video mode, you can start shooting video instantly.
Introducing Slofie
Slofie is  Apple's term for slow-motion selfie. Now, the front camera can record a video at 120 fps which when slowed down gives a crisp slow-motion effect. This is something interesting, all thanks to the new 12 MP True Depth camera.
Night Mode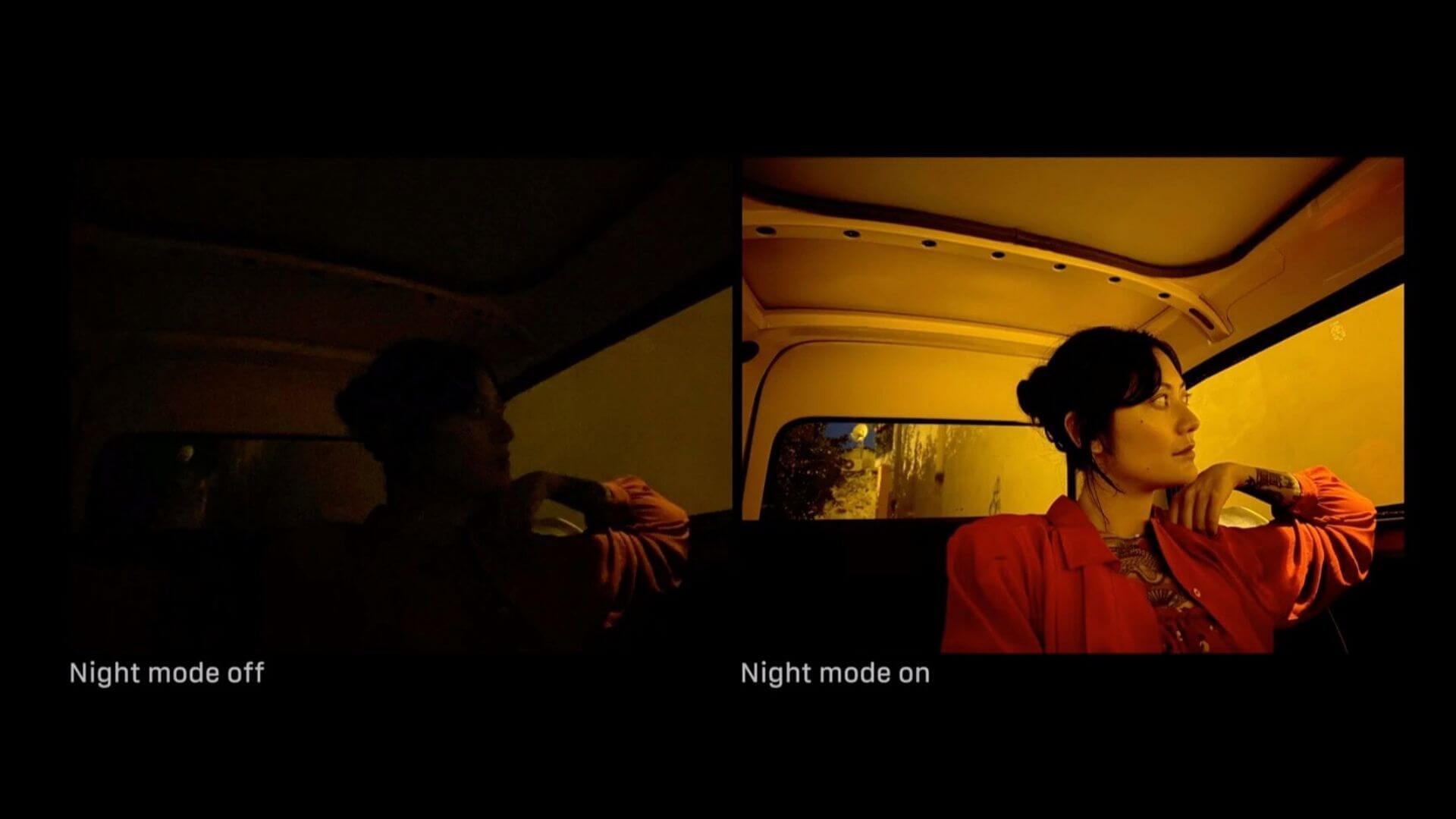 It's a new feature that turns on automatically for low-light photos to get that perfect shot in the dark. There's no need for the flash, colors are more natural and photos are brighter.
Better Portraits
Thanks to the dual-camera, iPhone 11 is made portrait perfect by utilizing all of the Apple's portrait mode features. The High Key Light Mono effect in iOS 13 transforms your portraits into professional, studio-style monochromes. This can give some more competition to Google, Samsung and other smartphones.
A13 Bionic Chip: Third Generation Neural Engine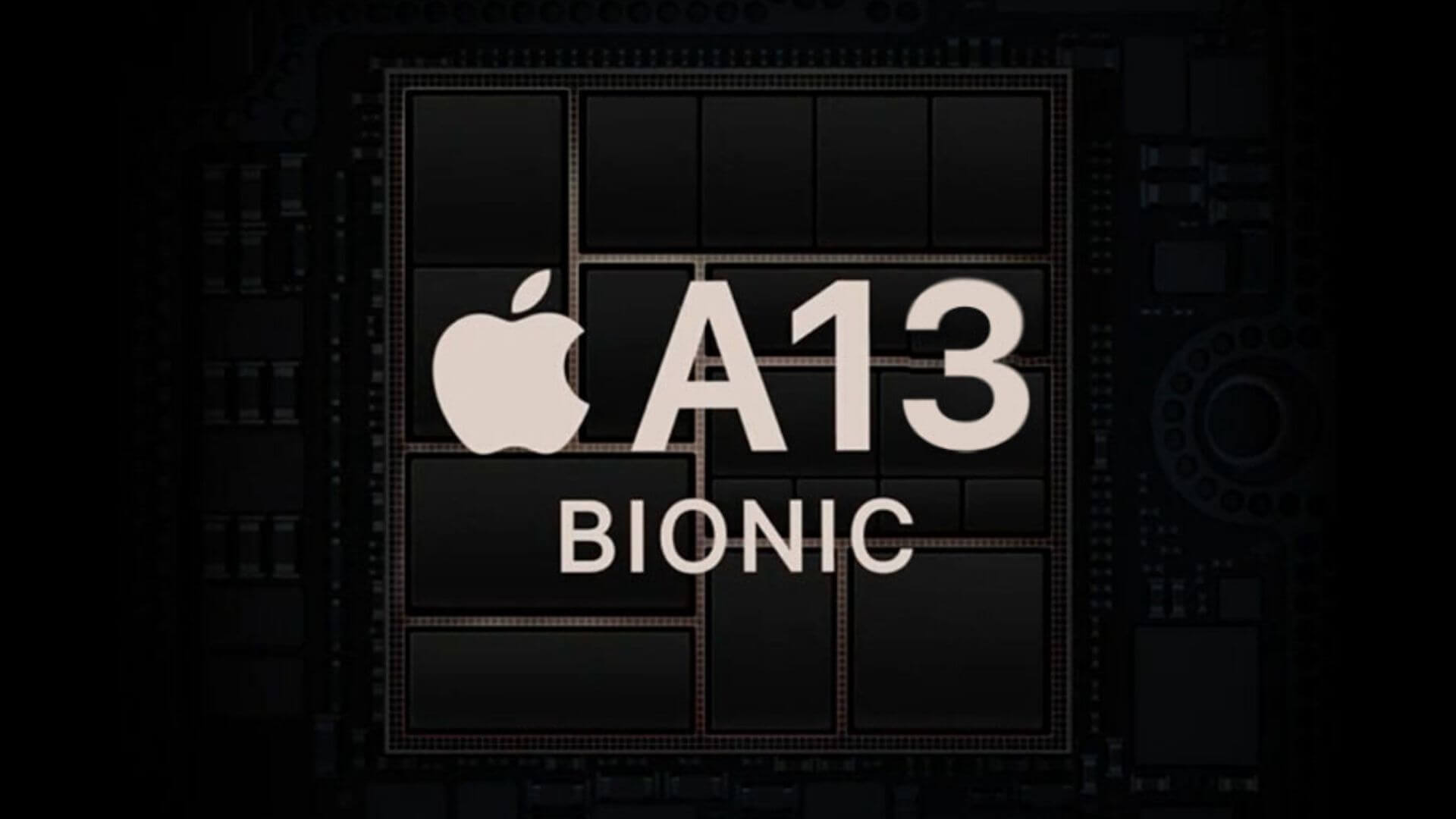 It was claimed that Apple's A12 chip could lead the industry for the next two years, without upgrading. You can now imagine how fast and optimized the new processor is, with the A13 Bionic CPU.
A13 Bionic chip is known to be one of the fastest CPU and GPU ever put in a smartphone. CPU, GPU and, Neural Engine are optimized for different type of Machine Learning workloads. The CPU is capable of performing 1 trillion operations per second. Besides, it works in an extremely power-efficient manner that helps the battery to last longer. 
This has made the battery life of the iPhone 11 an hour longer than XR.
2. BALANCED PRICING STRATEGY
Most of Apple's products come with a large price tag, but this doesn't overpower the performance and user experience they offer. Deep integration of hardware, software, and services empower people to do incredible things.
To retain customers in the emerging markets, the company did not price its basic version very high. As compared to iPhone XR which was introduced at $750 in 2018, iPhone 11 starting at $699, is offering a lot more than what people expected and is in huge demand. 
Apple took care of its high-end customers by introducing Pro and Pro Max. This is the first time an iPhone has been labeled as "Pro", which is a clear indication that the iPhone 11 is more than enough for the general consumer.
iPhone 11 may not be more affordable but is definitely attainable.
iPhone 11 has 90% of all the features of Pro and is 30% cheaper than it. The strategy can be seen as a positive driver for volumes and customer retention. People who cannot or don't want to spend $1000 on a phone, can go for the more affordable version without any disappointments. If the company had launched only Pro version, the sale would have been much lower. There's a significant difference in the price of Pro and basic version. The company has adopted the most balanced pricing strategy this time.
This gives a chance for the masses to embrace Apple's all-screen design and camera upgrades at an attainable price.
 3. A STRONG GLOBAL PRESENCE
Apple has a strong presence with sales channels like Apple stores, Resellers partners and websites spread all over the globe. Also, the company is known to provide a better customer service experience than its competition. This is evident from the fact that users are willing to pay far more for an Apple product, rather than a competitor's version of the same product. 
Most of the iPhones are produced in China, but now Apple has decided to move some of its manufacturing out of China. This might have been done to reduce the tariff imposed by the US government. A significant part of iPhone production is still managed by China because the Chinese consumers form a huge part of Apple's customer base.
Apple is already producing some of its iPhones in India like cheaper iPhone SE and soon the production of iPhone X will be moved to Foxconn facilities in India. The sales of iPhone 11 have shown that the company has a balanced demand and supply for iPhones by producing in India and China.
4. PROMOTIONS
This year Apple has made a higher emphasis on social media and television promotions.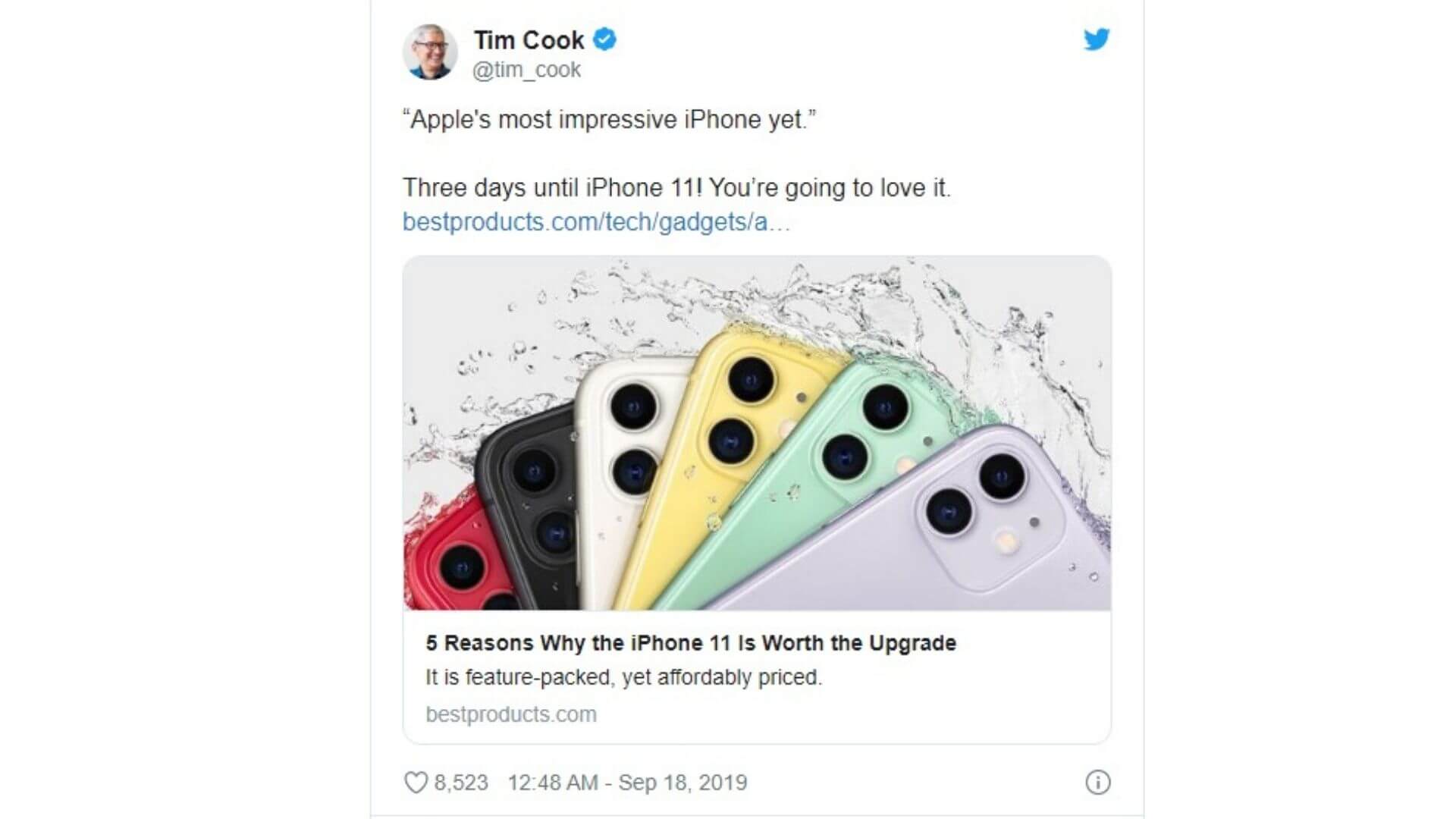 Social media
Apple CEO Tim Cook made smart use of Twitter to promote iPhone 11 series. Engaging their fans and followers on a platform that provides best real-time engagement was a masterstroke. In no time, the tweet got thousands of likes and retweets.
Television Ads
An ad with the caption "It's tough out there" was shown frequently on television highlighting that iPhone 11 is tough. And, this time the ad was visible on the television in Asian markets. The company always focuses on the entire product and shows it perfectly. They carefully tailor their ads to show something fresh and engaging.
Drooling offer: Free access to Apple TV+
The company has decided to give the new customers free access to Apple TV+ which they launched on Nov 1, 2019. This offer is valid on iPhone, iPad, Mac and Apple TV. This is going to drive the sales of the new iPhone for sure.
For existing customers, Apple TV+ will be available at a charge of $5 per month.
And, the results are here:
A sharp rise is seen in the market capitalization of the company, since the release of the iPhone 11. On October 25, 2019, Apple's Market Capitalization and share prices were recorded at an all-time high of close to $1.11 Trillion.
An Added Advantage: Conflicts between Google and Huawei
It was announced that Google will have to suspend its business with Huawei. This means  Huawei smartphones may not have access to Android updates, YouTube, maps, and Google Play Protect software. Well, this can severely hamper Huawei's global ambitions as Huawei customers will look for newer brands.
Google could not take advantage of this by offering Google Pixel 4 as a replacement for Huawei's Android. Unfortunately, Google Pixel 4 has turned out to be a lousy product and has disappointed the users. This no-win of Google and Huawei gave some competitive advantage to Apple.
Conclusion
There's no doubt in the fact that iPhone 11 is a masterpiece launched by Apple. From the design to the pricing strategy, everything is crafted seamlessly to strike a proper balance. A positive drive in sales is itself supported by this fact. You can easily upgrade your phone to the all-new iPhone 11 and experience Apple's perfection. Though it's not cheap but is a cost-effective phone by Apple.
By offering a strong camera with dual-lenses, night mode, and Deep Fusion technology, Apple has made its fans a lot happier. The basic version of 11 series has almost the same specifications as Apple's Pro lineup, barring the display.
And, a lot of improvements have been made in terms of sound quality by introducing a new software simulated Spatial Audio and Dolby Atmos.
It's evident that if you want to buy a powerful smartphone without spending $1000, the iPhone 11 is a smart pick, perhaps even the best one out there.