The iPhone 7, released in September 2016, has completed more than three years of its existence. It is the oldest iPhone along with the iPhone 7 Plus, which is still sold by the company. Three years ago, when Apple released the iPhone 7, it captured almost 80% of the smartphone market's profits and continued to be the best selling device in 2018 as well.
I had bought an iPhone 7 three years ago, in November 2016, and I've been using it every day since. I have always been fond of iPhones and stuck on to the same brand since the iPhone 5s.
I'll be sharing my experience with this phone, and how it has fared over the past couple of years. 
Putting it frankly, iPhone 7 is not an Apple flagship smartphone anymore. Instead, it's now officially the entry-level option in the world of iPhones. In 2019, the iPhone 7 made its entry into the fourth year of it being on sale, a feat perhaps no Android smartphone has achieved. There's something to say about Apple's craftsmanship when there's still demand a product they put out back in 2016. 
I had purchased an iPhone 7(32 GB) for Rs 60,000(~$1000) which was the flagship pricing back then, you can now get this phone, at just Rs. 27,999(~$400), or even lower.
Let's look back at the iPhone 7 to find if it's good enough in the year 2019 as well?
iPhone 7 Design
The iPhone 7 has a sleek, light-weight, and handy design. The omission of the headphone jack was a bold move from Apple, one which was met with a lot of criticism and ridiculing memes. With the rise of wireless headphones, AirPods, and the option of a relatively cheap dongle, not having a headphone jack turned out to be an overblown affair. On the contrary, all the competition followed suit, making the headphone jack missing from every flagship smartphone.
Of course, pretty much every smartphone today has gotten rid of a physical home button in lieu of bezel-less displays. But, if you can live with a home button and the thicker bezels that come with it, the iPhone 7 still has a pretty clean and desirable design language. 
Apple has re-engineered iPhone 7 from inside out with new adhesive techniques to make it more water and dust resistant. I had accidentally spilled water on my phone several times, but it withstood that really well. So, with a water-resistant and sturdier body, the smartphone has enough new design qualities to make it worth buying.
You get to choose from an array of beautiful colors, including two gorgeous black options- Jet Black and Matte Black. I have the matte-black option and trust me, it looks absolutely stunning and classy.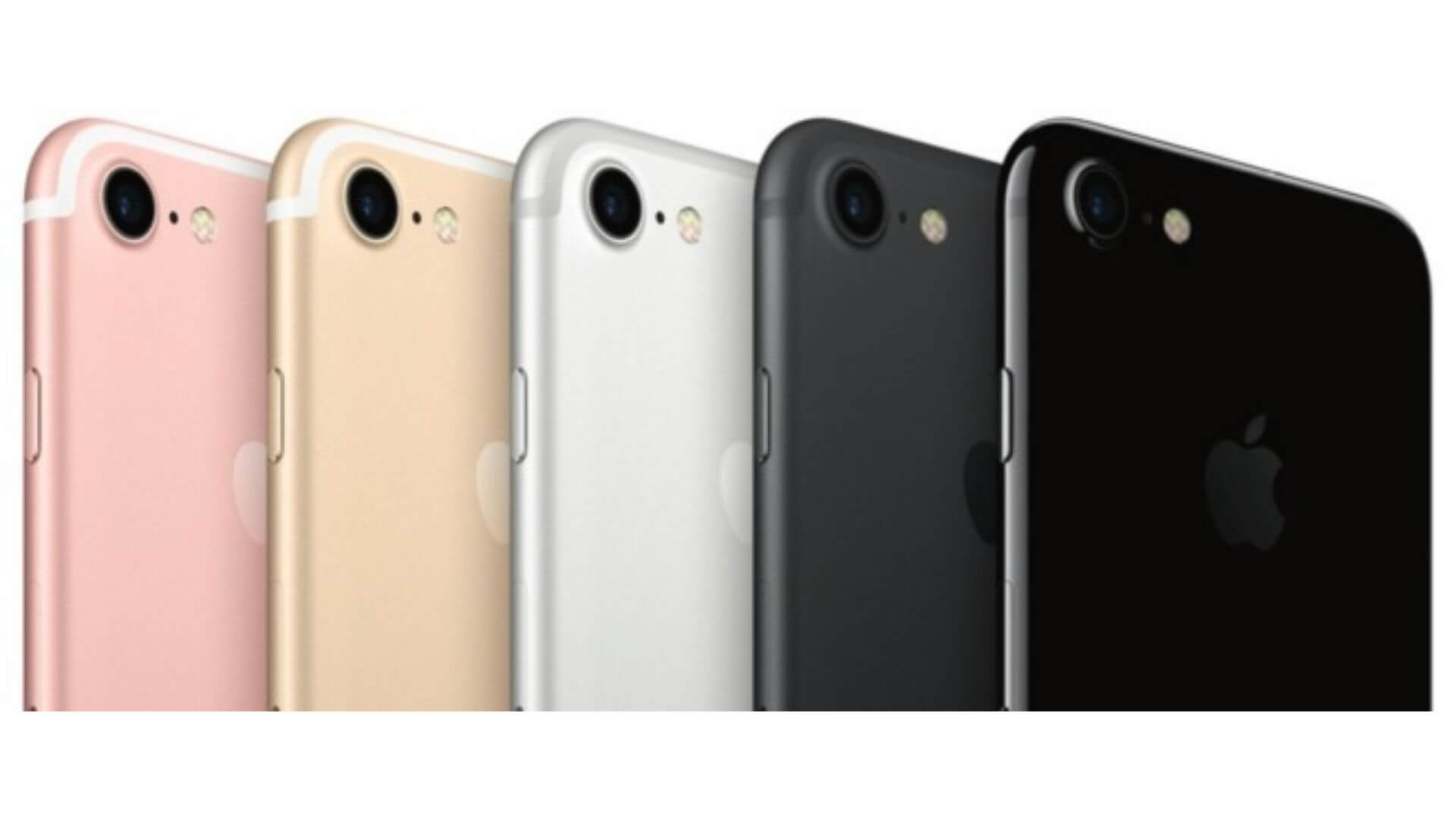 Also, I would like to share that I haven't experienced any wear and tear on my iPhone in the 3 years of its usage. Thanks to the sturdier and more durable body.
iPhone 7 Display
Apple introduced a display in the iPhone 7 that's 25 percent brighter than the display in the previous iPhones. It supports DCI-P3 Wide Color Gamut for richer, true to life colors. The same technology is used in the latest 4K TVs and iPads. It has claimed that the smartphone has the "best LCD" display, and it definitely makes this phone worthwhile than the other phones with the same budget.
Having said that, I cannot deny the fact that it might not be the perfect display for you in the year 2019. You might not like the 4.7-inch HD display in the era of bigger OLED or AMOLED displays. Also, with bezel-less displays becoming the standard, iPhone 7 with its stout top and bottom bezels might not appeal to you. 
If you look at the prior models, you will notice the upgrade immediately, but don't expect it to be as good as the latest phones in the market today.
iPhone 7 Camera
Today, when most of the smartphones come with a dual, triple, or quad-camera setup, it can be hard for any phone with a single-camera setup to complete with them. But, the iPhone 7 camera still performs incredibly well and is worth the money. Apple piled on the Optical Image Stabilization and a wider aperture( f/1.8) on some of the great aspects of the 6s. The rear camera is protected by a sapphire lens cover.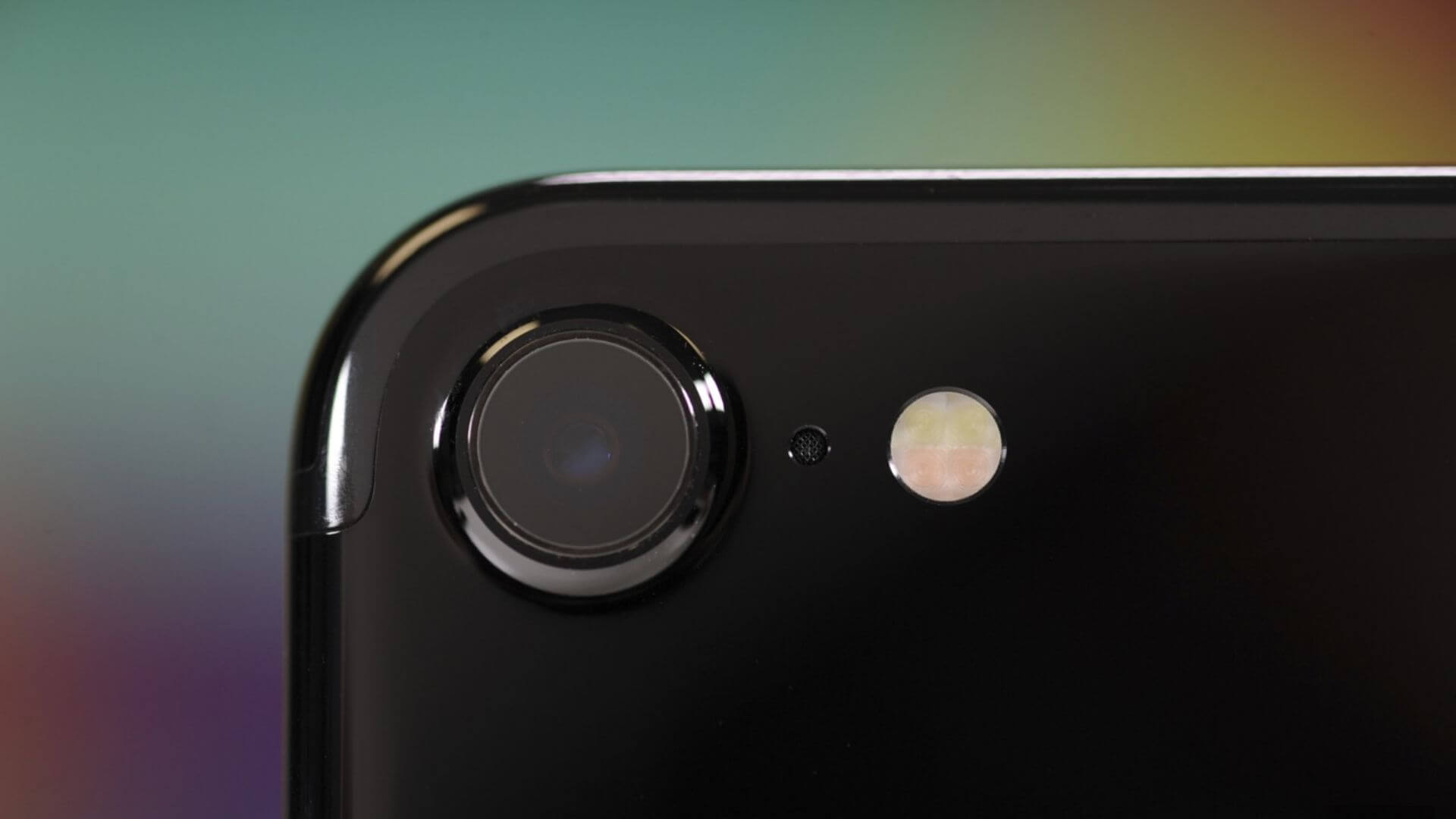 I can say plenty about the camera. With a 12-MP camera, you get amazing photographs in the sun, and OIS works pretty well on the moving shots. The iPhone 7 has a four-LED flash, an upgraded 7 MP front camera with improved sensor technology, and auto image stabilization that offers you clearer FaceTime calls and better selfies.
But, when compared with the latest versions of iPhones, it's the low-light feature that takes the cake. 
If you are a fan of low-light photography, then you might not like the iPhone 7. But, apart from this, I can say that the camera works really well. It gives you naturally beautiful photographs in a world full of filters.
How does the iPhone 7 perform in 2019?
The iPhone 7 comes with the A10 Fusion chip, the biggest and the most creative chip that Apple has ever put in a phone  (until the A11 Bionic chip in the iPhone 8).
The A10 Fusion chip was a game-changer for the smartphone industry.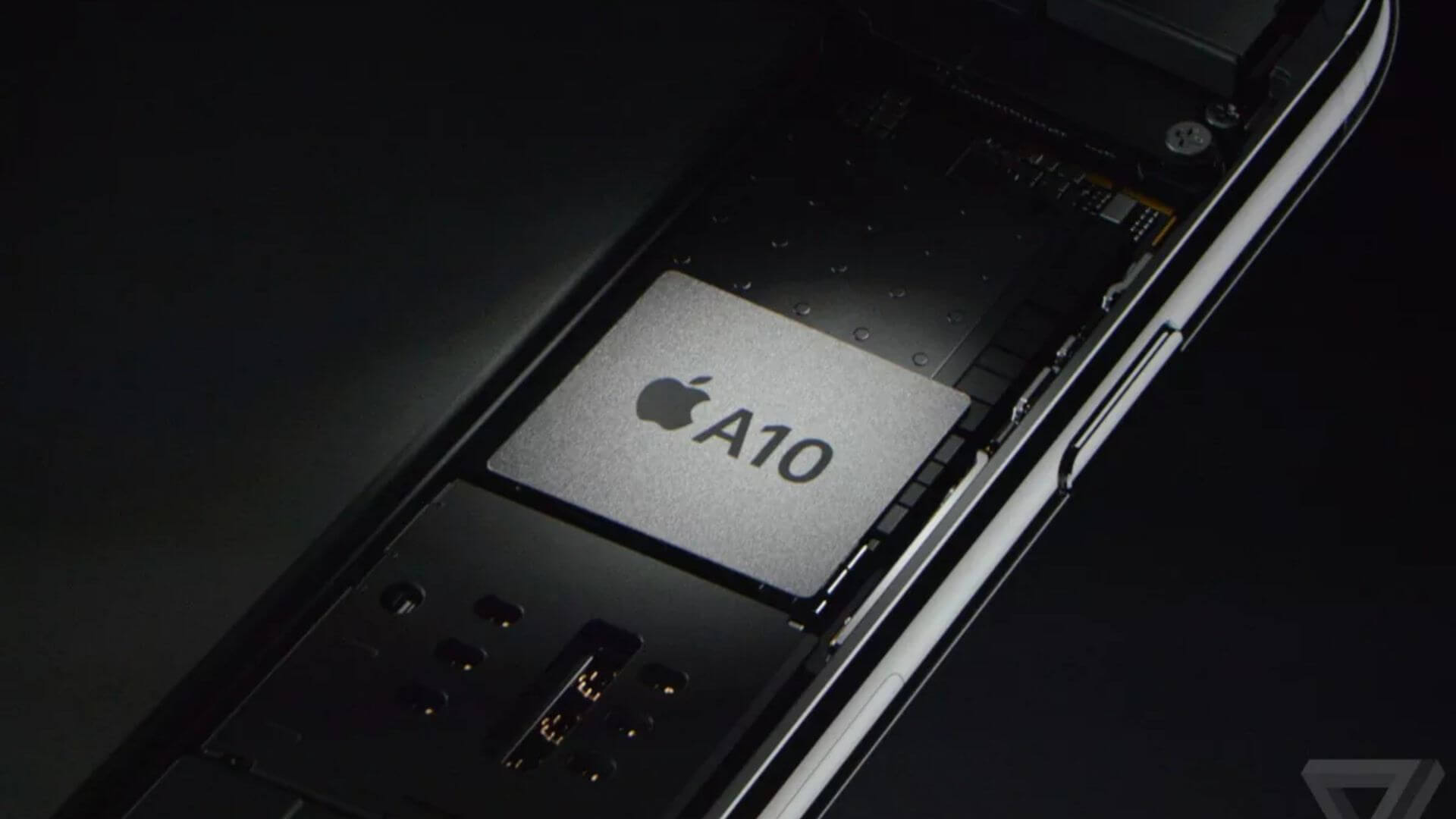 The chip consists of a four-core CPU divided into two clusters. The high-performing cores are clocked at up to 2.34 GHz, and the low-power cores are clocked at 1.1 GHz. iOS automatically switches between the two clusters, and the apps see only one dual-core. 
Whether you want to play a mobile-game or do some heavy video processing, this phone can handle it all. You can say goodbye to the slow interfaces if you have this phone.
When launched, the iPhone 7's performance over-shadowed every other smartphone. No phone came even close to it in terms of speed. While not the king of the hill anymore, it still outperforms many similarly priced devices that have been launched earlier this year, like the Samsung Galaxy A70 and Xiaomi Mi 8. 
Even in 2019, the phone can match-up to its competition in terms of power and performance. The A10 Fusion chipset still gives Android smartphones a run for their money. The chipset works smoothly on the iPhone 7, thanks to the great hardware and software optimization. Apple claims that the A10 Fusion chip is capable enough to power the 2019 iPad 10.2.
So, it won't be too much to say that the iPhone 7 still packs a punch with an intelligent A10 Fusion chipset.
iPhone 7 Battery Life: Is it still good?
According to Apple, the A10 Fusion chip resulted in increased battery life and performance of the phones.  The designed chip makes the iPhone separate into two task machines.   
On the one hand, two cores can run the harder stuff, such as multiple background processes, video editing, and other intense activities. On the other hand, the remaining two cores are reserved for simple things like email checking and browsing light apps. And, this helps you to conserve energy when you' re doing simple tasks
iPhone 7 offers you a 1,960 mAh battery. And, there's an improvement in battery performance while watching the videos. Despite not being as good as the latest phones from Apple, the iPhone 7 has a pretty decent battery.  If you watch HD videos at full brightness for about 90 minutes, you would see that the smartphone drops only 22-23% as compared to the 30% drop in the 6s. 
Therefore, if you are an iPhone lover who doesn't want to spend a fortune, this is absolutely a worthy phone.
iPhone 7 Software: Let's talk about the iOS updates
The iPhone 7 ships with iOS 10, but is capable of upgrading to iOS 13. This three-year-old device is still compatible with Apple's newest operating system. It means you will have access to all the features of iOS 13, like sign-in with Apple, System-wide Dark Mode, re-designed apps like Mail, Music, and so on. You can expect a faster and smoother perfection on the smartphone with iOS 13.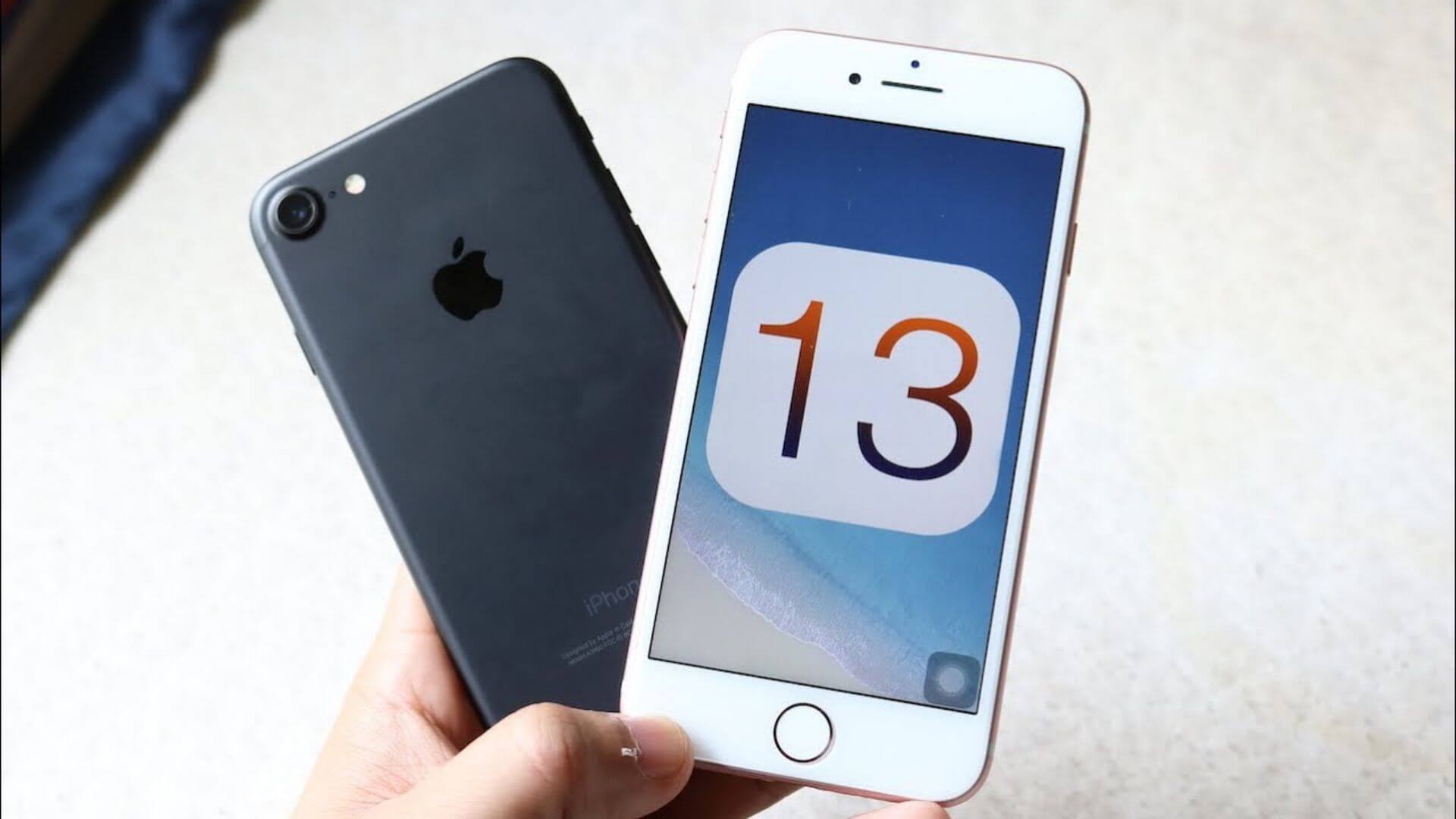 I have upgraded my phone to iOS13, and I did not run into any issues. This version of iOS is fast and performs very well on my phone. I did not notice any inactivity, animations, and transitions are very crisp and clear.
I had experienced some raggedness on iOS 12, but there hasn't been any problem on iOS 13.  The battery life is also normal. I haven't experienced any abnormal drain.
I have noticed that with iOS 13, I can launch some third-party apps more quickly. Also, with iOS 13, I can view and connect to the available networks or devices without opening the settings. That's such a relief!
Now, with iOS 13, you can apply filters and even crop a video right in the Photos app. QuickPath typing introduced on iOS 13 lets you type one-handedly. And, I cannot miss the new Apple CarPlay design that I absolutely love. It gives more information on the main screen, including a simplified view of the road ahead and "Hey Siri " support.
Would I recommend the iPhone 7 in 2019?
Yes, I would definitely recommend the iPhone 7 as it has a better camera, water-resistance, and fast innards as compared to earlier iPhones. Also, it may not be the top dog in the iPhone paddock, but at such a low price, it makes an attractive option. Apple A10 Fusion chip makes this smartphone live up to its hype even after more than three years. Though this phone has been replaced by three separate generations of the iPhones, with iOS 13, the iPhone 7 is still a viable option for those looking for a slice of Apple's smartphone pie. You'll get to experience a world-class smartphone at a price of just Rs. 27,999, which in itself is a great deal. 
Apple knows how to make great phones, and there's very little that goes wrong with the long-term usage of its smartphones.
Also, if you have used an Apple smartphone before, you'll find the specifications of this phone to be more than adequate. If you are looking for an iPhone with the best budget proposition, choose the iPhone 7. You won't regret it.