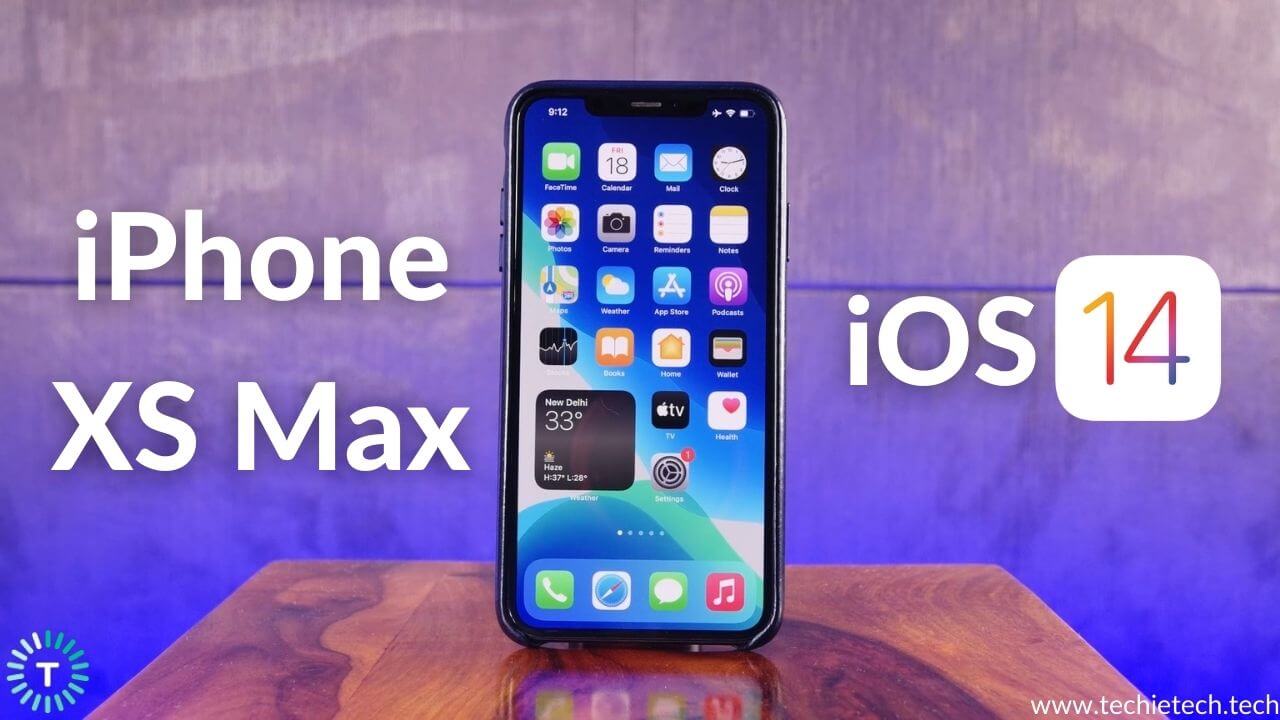 It's so crazy when you realise that it's already been 2 years since the iPhone XS and XS Max launched. Time runs fast and in all this time, the iPhone XS Max has received 2 major updates. It came preloaded with iOS 12, then got iOS 13 last year when the iPhone 11 launched and just got iOS 14 this year. Does it run well or has the mighty iPhone XS Max finally started showing its age. Let's find out. 
When compared to some previous updates like iOS 12 and iOS 13, iOS 14 is monumental. iOS 14 is essentially a rework of the entire Springboard, which is the entire UI of Apple's mobile operating system. A lot of people have criticised Apple's strict walled garden approach with zero to minimum customisation and iOS 14 is basically an answer for all of them. We can now add widgets to the home screen, install third party widgets from the App Store and even get custom icons using a quick workaround with the shortcuts app. But when Apple announced such a major overhaul of iOS and yet confirmed compatibility with much older devices like the 5 year old iPhone 6S, there was doubt whether Apple would pull it off or if these phones would become a cesspool of app crashes and lag. 
iPhone XS Max Performance Review: iOS 14
With the iPhone XS Max, it's definitely the former. With the iPhone 12 launch delayed, the A12 CPU is essentially the second most powerful chipset in an iPhone to power through iOS 14 and it shows. Before trying out iOS 14 on this XS Max, I used it on a 2020 iPhone SE and an iPhone 11 Pro before that. Both of those phones have a more powerful A13 CPU but I can tell you, I feel absolutely zero difference. 
Even though I am a fairly light user, I did everything I can possibly imagine to push this phone to its limits. I added a ton of widgets, I almost filled up the entire storage with media, I tried to hold a lot of apps in memory but this phone just doesn't break a sweat. I also tried launching and relaunching Siri with it's new custom animation but even that worked considerably well. The same can be said about the new minimal phone call animation that you get if someone is calling you while you are already using your phone.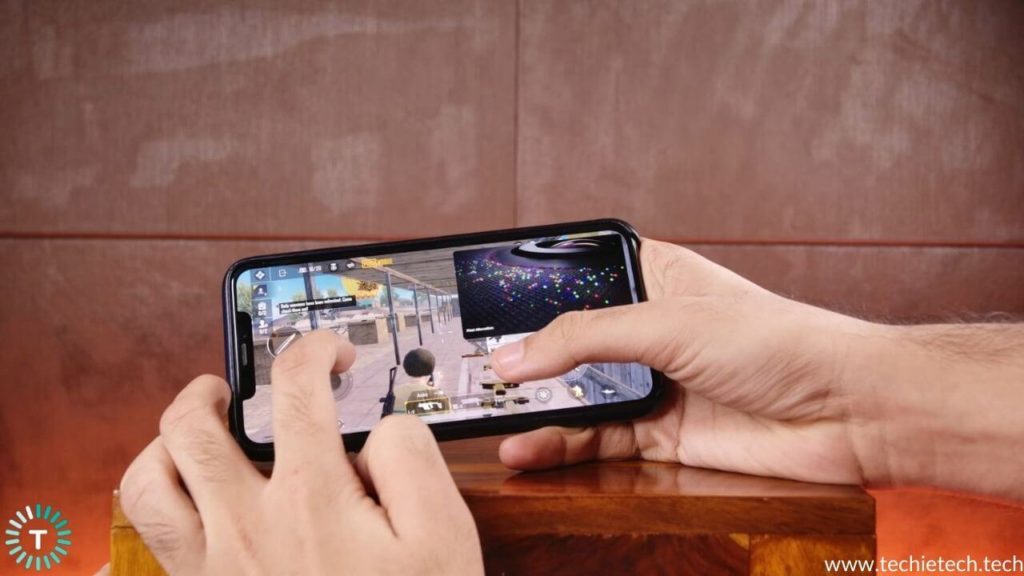 If you don't know about picture-in-picture, it's a feature which basically lets you play a video as an overlay on top of the home screen. So you can continue doing whatever you want while the video plays in a small portion of the screen. So my crazy creative mind thought, Hey, this is one feature with which I might get some crashes or hiccups or frame drops. So I decided to push it really hard. I used picture in picture on a Vimeo video and ran PUBG along with it. Of course, it's very stupid and impractical but this was more a proof of concept than a real life use case. But to my utter surprise, the phone carried it all very gracefully. There were no stutters both in the video streaming window and in the game itself. What astonishes me even further is that the video was streaming in Full HD and the game was running on 60 fps. It is crazy good how amazing the iPhone XS Max performed on iOS 14 and I am honestly, honestly shocked. 
The only lag I have faced in my entire testing process is when I was trying to modify the look of a Widget in WidgetSmith but it was very forgivable. Definitely something that I would not worry about. 
Also read: How to change default web browser on iPhone (iOS 14)
iPhone XS Max Battery Life Review: iOS 14
Let's also talk a bit about battery life. Before updating to iOS 14, I was getting around one to one and a half days worth of use on this phone. After updating, I haven't noticed a significant change in endurance. This could be coincidental because the battery life has certainly gotten worse on the 2020 iPhone SE. But as far as the iPhone XS Max is concerned, with the same usage patterns as before, there is roughly the same battery endurance on iOS 14 as it was on iOS 13.7.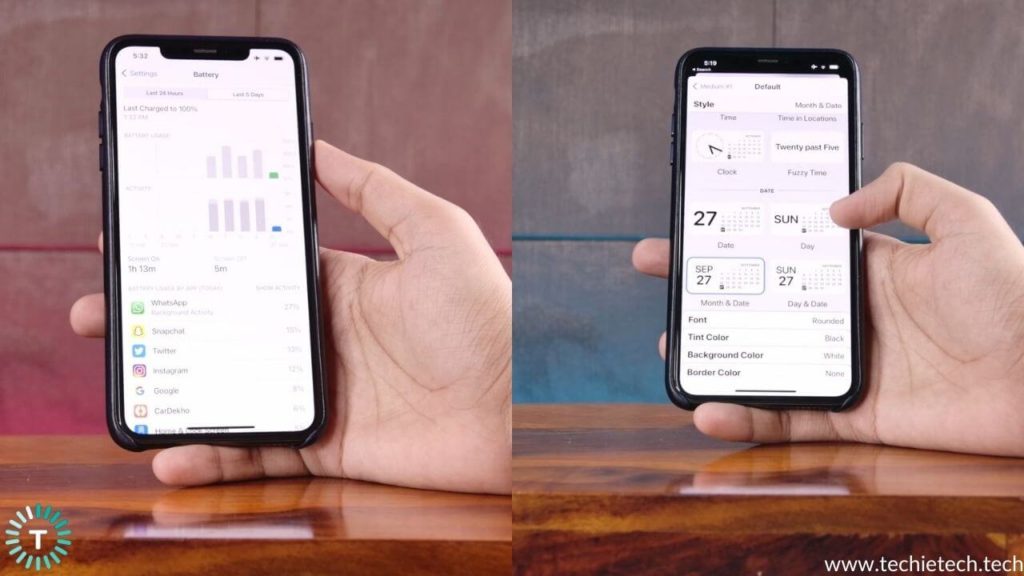 To give some background contextual information, this is not a brand new phone. It was bought in January of 2019 and has been used everyday since then. The battery health is currently at 94%.
Also read: Best Fast chargers for iPhone XS Max
How to install iOS 14 on iPhone XS Max
To install iOS 14, I backed up all my data first, then restored the phone. After it was done restoring, I updated to iOS 14, restored again and then transferred my backup from the setup screen itself. If your iPhone XS Max is lagging, you might try this method out. Also, although it hasn't happened to me, sometimes, there are a lot of internal operations and optimisations when you update the software and so if you just updated your phone, you might experience some lag. Give it some time and it will go away. 
Conclusion 
To conclude, I will say that I was not surprised when the iPhone XS Max carried iOS 13 smoothly because it wasn't that big of an update. iOS 14 was the update which I was expecting would finally start showing the iPhone XS Max' age but I was very obviously wrong and boy, does it feel good to be wrong. I think that it is truly amazing to have a phone give this sort of a performance 2 years post launch. Every year, the initial version of iOS tends to be very buggy and we get a .1 upgrade a few weeks later to fix that. But it seems like Apple has done a great job this time around. If you are someone who is on the fence of whether to
update your iPhone XS Max to iOS 14 or stick to iOS 13, I would very strongly recommend updating. If you're someone who is looking to get the iPhone XS Max, again I can easily recommend this phone.