Huawei has already dabbled in foldable phones with the Huawei Mate Xs and Mate X2, but it may be shifting gears with its next effort. According to the latest rumor, Huawei will soon release a clamshell device similar to the Samsung Galaxy Z Flip 3. Based on a new report, Huawei is planning to release its first clamshell foldable phone this year in order to compete with Samsung.
Based on a post via Weibo, Huawei's hinge supplier that is Zhaoli Technology, in particular, is said to be working on a durable and lightweight solution for what could be Huawei's first foldable clamshell smartphone, aimed squarely at
Also Read: Huawei's new lineup of two-in-one laptops, smartwatches, VR headset: Here's all you need to know
A couple of rough renders of what could be Huawei's first clamshell foldable were posted alongside the original Weibo post. One has a fairly large cover display, while the other does not have a second screen at all. The renderings are rough and are unlikely to be an accurate representation of the phone's final design.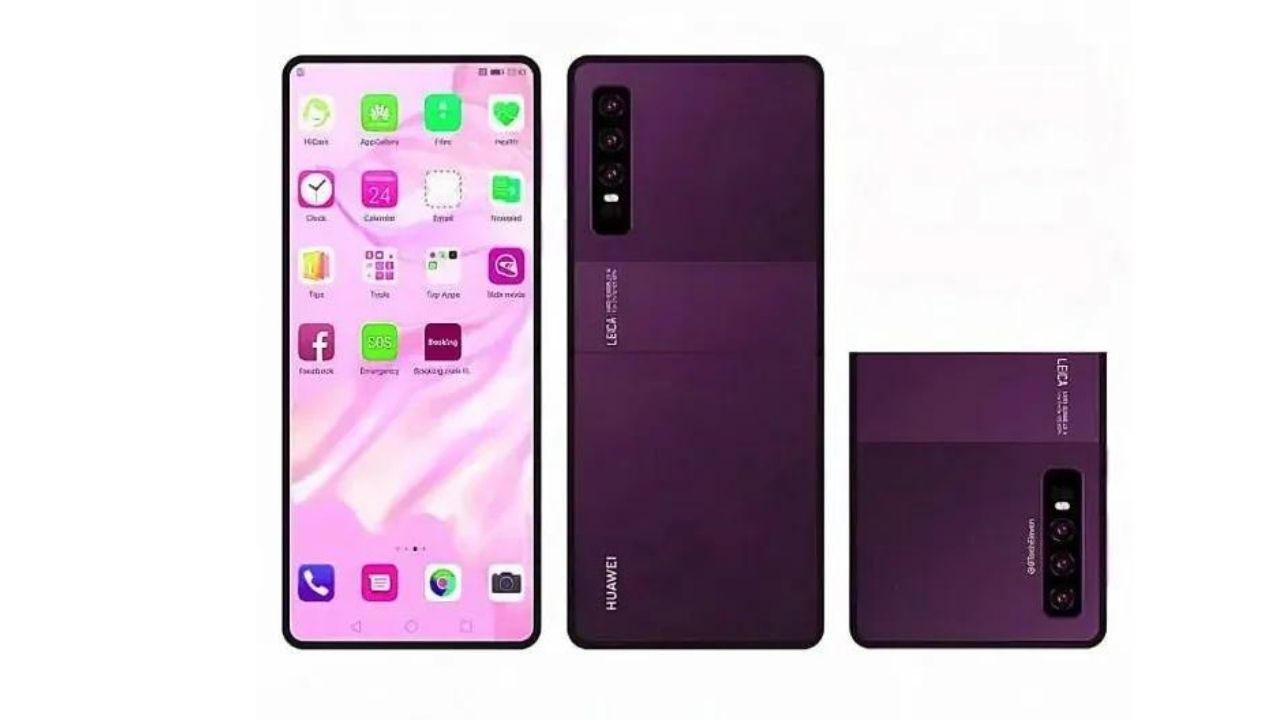 According to several reports, Huawei will release its clamshell foldable in the latter half of December. The reports also claim that Huawei Mate V could be the name of the clamshell foldable phone that will be released in the future. The company has not provided any official confirmation on the matter.
Image credits: Sammobile
Also Read: Samsung's new site teases rollable and slidable OLED displays & more