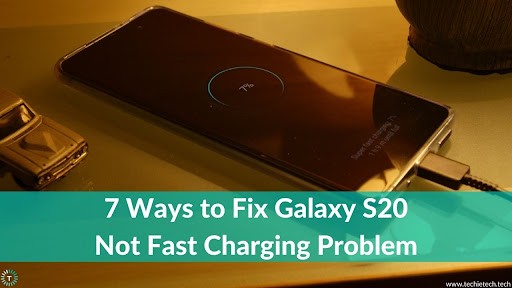 Is Your Samsung Galaxy S20/S20+/S20 Ultra Not Fast Charging?
The Galaxy S20, S20 Plus, and S20 Ultra are Samsung's best phones for 2020. They pack a ton of modern, cutting-edge features like beautiful display panels, excellent cameras, and great sound quality. One of the most useful day-to-day features in these phones is the ability to Fast Charge your Galaxy S20. However, the Galaxy S20 series phones sometimes tend to stop fast charging all of a sudden, without any apparent reason. If that is the case with your phone, allow us to help you out.
If Galaxy S20, S20 Plus, and S20 ultra-fast charging is not working, then we urge you to follow these steps to fix this problem. 
1. Enable Fast Charging
If your S20 series smartphone is not fast charging then you should start off by making sure that fast charging is enabled in the first place. By default, the fast-charging option is enabled in Galaxy S20, S20 Plus, and S20 Ultra, but it is possible that you may have disabled it by mistake. To fast charge your S20 series phones, you must ensure that this function is enabled. 
Here's how to enable fast charging on Galaxy S20 series smartphones:
Head to

Settings > Battery and Device Care > Battery

Tap on

More battery settings

Then, tap the switch next to the

Fast Charging
Just in case the problem persists, make sure you move ahead with the steps given below.
Also read: Best fast chargers for Galaxy S20., S20 FE, S20 Plus, and S20 Ultra
2. Restart the Device
Restarting your device solves many issues as it refreshes the whole system and powers it back on freshly. When you restart your phone, a lot of temporary cache files are deleted and replaced which often solves a lot of issues. If your S20 is not fast charging then you must try restarting it. Now that you have restarted the phone try charging again and check whether it's fast charging or not. Make sure to move ahead with the below steps if you could not fix this problem by restarting the Galaxy S20. 
Also read: 19 Ways to fix Samsung Galaxy S20/S20+/ S20 Ultra Battery Drain Problem
3. Use the Original Charger and Cable
Faulty and incompatible charging accessories can be the reason why your Galaxy S20 is not fast charging. If your power adapter or cable is incompatible with the Galaxy S20 Power Ratings, then your device might face problems in taking up the charge. Also, if you're using a third-party charger, then you should make sure that it gives enough power to adequately fast charge your S20.
So, before you move ahead with any steps, make sure you check the specifications of the charger and charging cable. If you believe that the charger or cable could be faulty, try charging your Galaxy S20 with an authentic Samsung power adapter and cable to see if it fast charges. In case that doesn't help you fast charge your S20 series phone, then we suggest you move ahead with other solutions given below.  
Don't miss: Galaxy S20 Ultra Review in 2021: A Mixed Bag
4. Inspect the Charging Port
Sometimes, dust and debris collected inside the charging port don't allow the charging pins to connect perfectly. This can cause your S20 phone fails to fast charge or don't charge at all. So, it is important to make sure to keep the charging port clean. You can clean it with a Q-tip or toothbrush or anti-static brush. Make sure to be gentle in order to prevent any damage. Once you've cleaned the charging port, try to charge your device again. Now, check if it is fast charging or not. In case your Galaxy S20 won't fast charge after all this, move on to try the steps below.
Also read: Best accessories for Galaxy S20/S20+
5. Wipe Cache Partition on Galaxy S20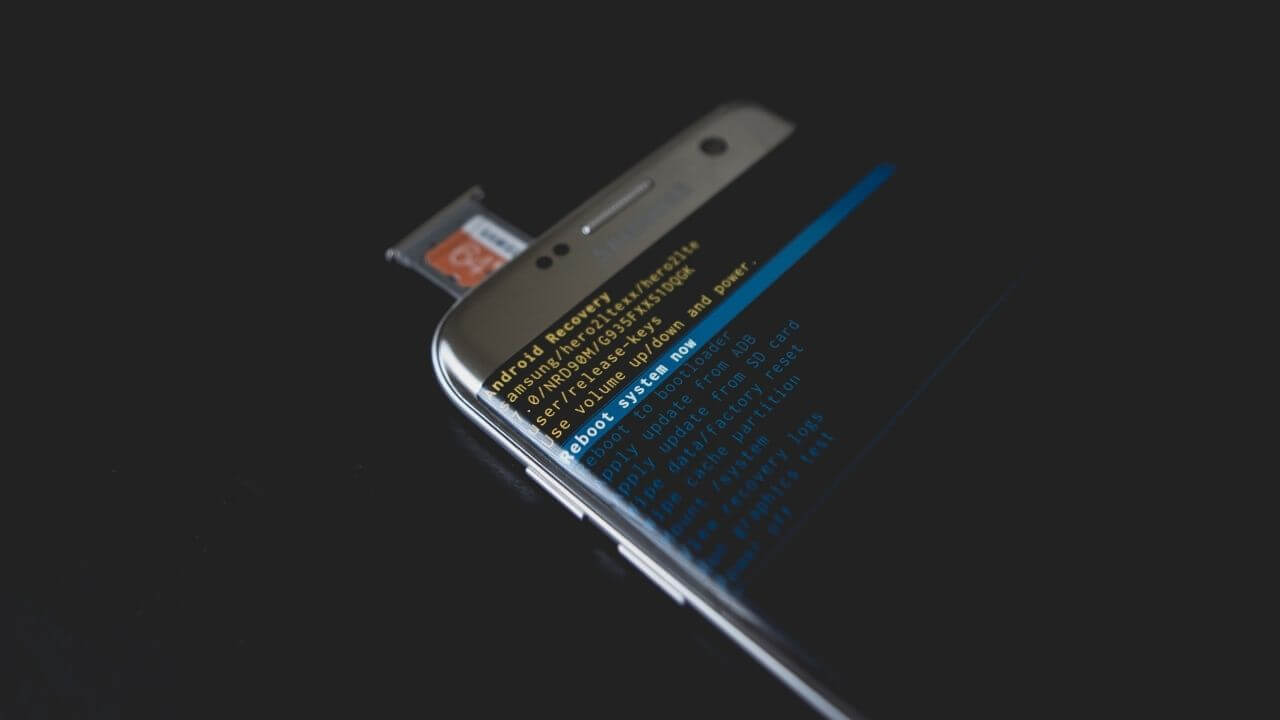 If you're unable to fix the Galaxy S20 not fast charging problem, then you should try clearing the cache partition of your device. Doing this ensures that the outdated cache partition and corrupted files get wiped from your device and fresh, new files are created. It is possible that the corrupted or outdated cache partition contained damaged configuration files which is the reason why your Galaxy S20 is not fast charging. 
Here's how to wipe cache partition on Galaxy S20:
Switch OFF

the Galaxy S20

Press and hold the

Volume up

key and the

Power/Bixby

button simultaneously 

After the

Android recovery screen

appears, release the buttons

Use the

Volume down

button until you highlight the "

Wipe cache partition

"

To select, press the

Power/Bixby

key

Now, confirm by selecting

"Yes"

by using the volume control keys. 
After the cache partition is completed, select "Reboot System Now." This method is likely to solve the fast charging issue on your Galaxy S20 series smartphones. If this method won't help, make sure to move ahead with other steps.
Also read: Best Wireless Chargers for Samsung Galaxy S20/S20+ and S20 Ultra
6.  Recalibrate the Galaxy S20 battery
Sometimes, your device may show inaccurate battery reading making you confused about whether it's fast charging or not. In such cases, recalibrating the battery can come in handy. This process resets the battery stats enabling the phone to show accurate readings. 
Here's how to recalibrate the battery of Samsung Galaxy S20 series smartphones:
Use your S20 series smartphone, until it powers off on its own after getting completely drained out 

Make sure you

use the original charger

to

power up the battery up to 100%

.

Don't unplug the charger for at least two hours

after it touches the 100% mark. 

Now,

unplug the charger

Power on your phone. The battery is now recalibrated. 
Also read: Best Cases for Galaxy S20 and S20 Plus
7. Factory Data Reset
Factory data reset solves some major issues of the phone by clearing out hidden junk files which could be the reason behind performance issues on your Galaxy S20. It can solve the Galaxy S20 not fast charging problem as well. However, it erases all the data stored on the phone. So, it's best to backup your data before you proceed. 
Here's how factory reset your Galaxy S20:
Head to

Settings  

Find

Backup and Reset

, then tap on

Factory data reset

Select

Reset 

Enter

Password/PIN/Pattern

 

Tap on

Delete All
Resetting the device should fix the fast charging issue on the Galaxy S20 series smartphones. 
Also read: Best Accessories for Samsung Galaxy S20 FE
FAQs related to Galaxy S20 not fast charging issue
Why is my S20 phone not fast charging?
If you experience S20 not fast charging or not charging at all, it could be due to several reasons. However, these problems can be fixed without any extra effort. The most common reasons for a device failing to charge are:
A faulty cable, charger, socket, or adapter

Accumulated dirt or debris in the charging port

Fault or corrupted third-party apps interrupting the charging process

Your Galaxy S20 may be running on an older software version.
If you have figured out that charging accessories are at fault, we recommend checking our dedicated roundup to buy a new one by clicking here.   
Don't miss: How to fix Galaxy S20 not charging problem
Why is my Galaxy S20 charging slowly?
If you are experiencing slow charging on your Galaxy S20 series smartphones, there are a few things you need to take care of. First and foremost, you should check the charging adapter, and cable and ensure you have not connected your device to let it charge via PC or a laptop. After ensuring these, you need to make sure of the following things if your Galaxy S20 is slow charging or not charging at all. 
Enable adaptive fast charging from the phone Settings. To enable adaptive fast charging on recent Samsung Galaxy phones, you should go to

Settings > Device Care or Device Maintenance

(whichever option is available in your handset)

> Battery > Enable fast cable charging

.

Please note if your device detects moisture or water, it'll not charge. It is a preventive measure taken by phone manufacturers to protect the device from any kind of damage or corrosion. You'll generally see a water drop icon on your screen if moisture is detected. In this case, you should look to dry out the device and charging port. Then, try charging your device after you have restarted it. 

It is advised to run all the background running apps on your phone while charging. Also, we recommend disabling network features including

mobile data, Wi-Fi, Bluetooth

, location services, etc. It is because these services run in the background and drain your battery at the same time it is being charged. As a result, your Galaxy S20 charges slower than usual. 
We hope that these methods helped you diagnose your Galaxy S20 and fixed the "No Fast Charging on Galaxy S20" issue. In case you are unable to resolve the issue from the methods mentioned, make sure to visit an authorized Samsung service center and get it fixed from there. This will help you to retain your warranty along with the Water and Dust resistance seal after repair.