Smartphone photography is booming! More and more people have started using their smartphones to click photographs everyday and it's not a mystery why. Having the convenience of a more than decent camera is a portable slab form factor which you always carry with you anyway is a great catalyst in this sudden boom. While most of the users are content with their phone cameras as is, some of us prefer to go the extra mile by getting additional clip on accessories like smartphone lenses.
Moment has been enjoying a monopoly in this segment, with excellent lenses which are pretty much unrivalled. Or are they? Come Sirui, a smaller company which promises to give a product at least as good as it's Moment competition, at a significantly cheaper price point. We have been using these for quite some time now so let's see if these lenses are actually worth it.
What's in the Box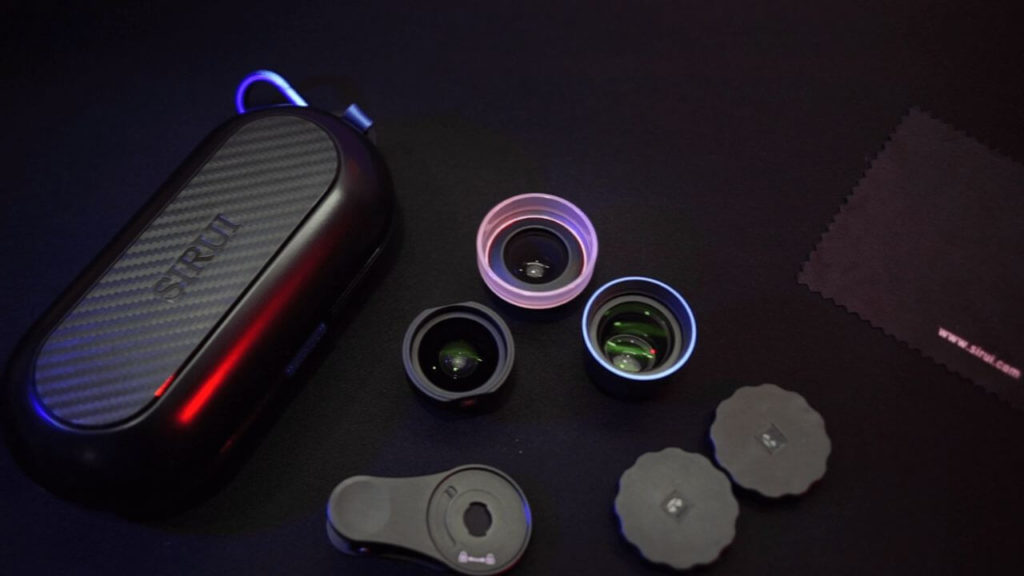 As an industry first, the Sirui lenses come in a box. That's a relief compared to the newspaper wrapped products that are available in the market today.
In the box, you get-
18mm Wide Angle Lens;

60mm Portrait/Telephoto Lens;

10x zoom Macro Lens

Universal clip adapter

Micro fibre cleaning cloth;

Hard-shell padded carry case;

Bunch of manuals
Before we talk about the lenses, let's talk about the Universal Clip Adapter. We love it! It has a rubberised coating on it where the clip touches the phone so it won't hurt your phone. And since it is universal, you can use it with any phone you want to. This is one thing that's considerably better than Moment's implementation where you have to buy a Moment phone case along with the lenses and the lenses can be used only if the case is installed. With the Clip Adapter, you have more flexibility over how you want to use the lenses.
18 mm Wide Angle Lens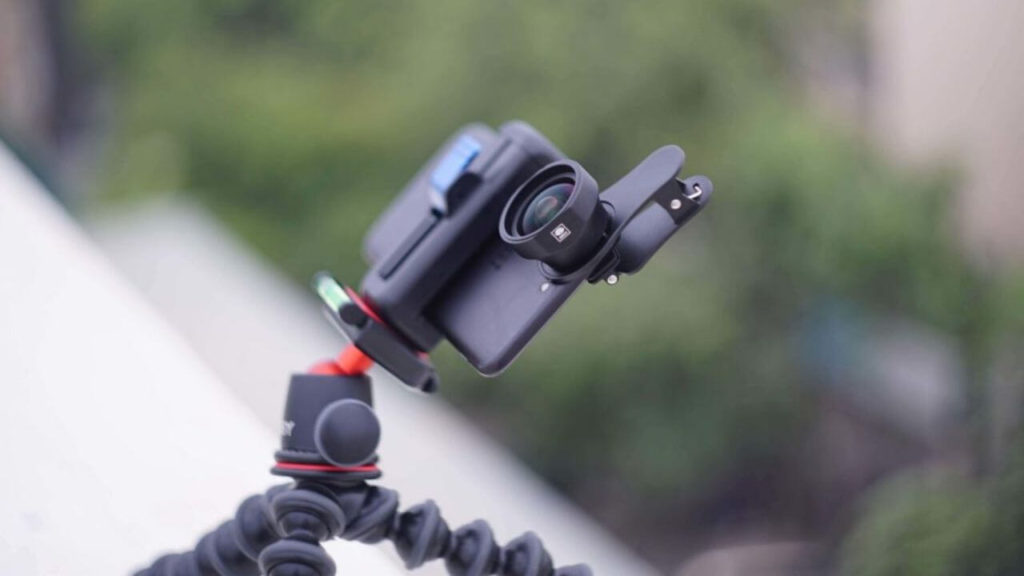 It converts the common run of the mill 28mm lenses found on most phones today to an 18mm wide-angle lens with a cool 95-degree field of view. Wide angle lenses have the most colour distortion usually and Sirui doesn't disappoint here with a fair amount of colour distortion but far from a deal breaker.
Aside from that, there's a lot to love about the lenses. Under decent conditions, it can take some really, really good photos. It's excellent for street photography. Throughout the review period, this might be the lens we've used the most.
Samples Images attached
Shot some portraits on Pixel 2 as well as iPhone X.
Sirui 60mm Telephoto Lens Review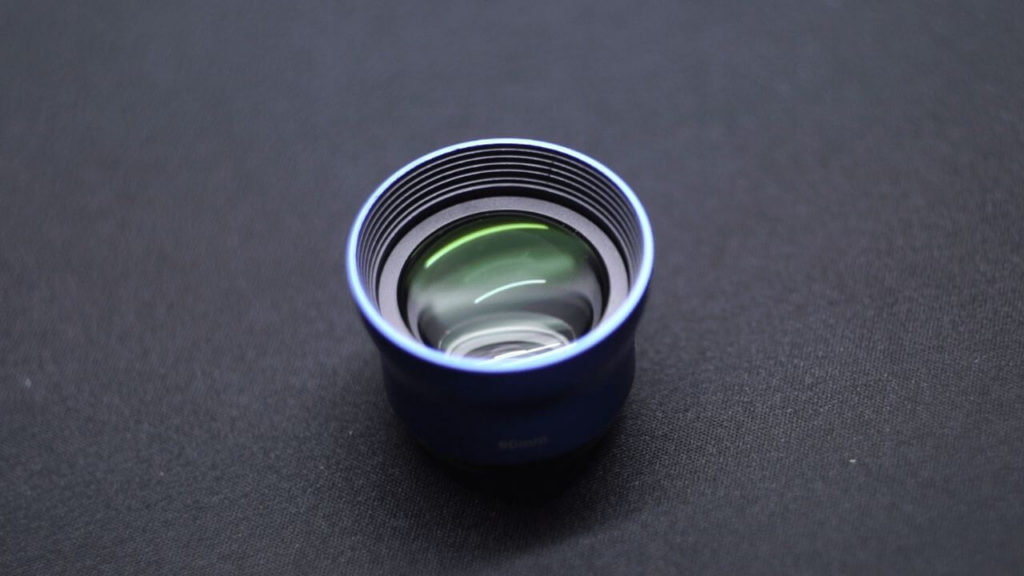 Remember when Apple came out with the portrait mode on the iPhone 7 Plus and it suddenly became a thing. Almost every dual camera setup in the industry consists of a telephoto lens for those portrait mode shots. But these don't usually do a job well done. They always leave a lot to be desired, especially in situations where the light isn't favourable. 
Well, Sirui to the rescue. Their 60 mm Telephoto lens claims to better those portraits in every way possible. These also come in handy if you have a smartphone that doesn't come with a telephoto lens but you still want to click those bokeh shots.  
The Sirui 60 mm phone lens comes with a decent 40-degree field of view & gets you 2 times closer to the subject. And what we really like is that this lens stays sharp in all lighting conditions unlike in-built lenses and those made by Moment.
Sample pictures
I shot some time lapses using this lens on OnePlus 5
Sirui Macro Lens Review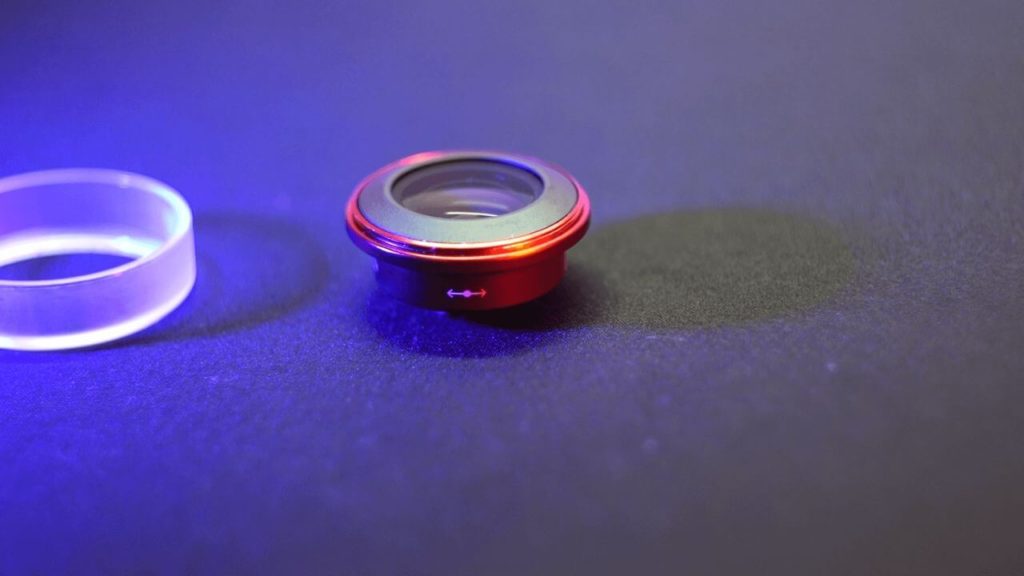 Before we get to the performance side of things, we just have to put this out there. The Red on the macro lens looks amazing. Gives you just the right kind of hardcore photographer vibes.
Coming back to the boring technicalities, the Macro Lens gives you 10x magnification with a field of view of 75-degree. Macro photography on smartphones is amazing. It's just fun clicking close up macro shot. We had some of our friends who couldn't care less about photography play around with the Macro and even they certified it as a good toy and offered us suitcases stuffed with money in exchange for it. 
Camera Samples
Timelapses Sample Videos shot on OnePlus 5 with Sirui Smartphone Lenses
What to Like
The Sirui lenses offer a lot to like. Here is a bulleted list of my feelings, sentiments and emotions-
These lenses are significantly cheaper than their Moment counterparts which makes them an excellent value for money.
The colour distortion is lesser than what we expected. We were actually quite surprised by how well the photos turned out.
Accurate colour rendition and minimal vignetting and distortion.
The Anti Reflection Coating is a blessing for high light transmissions.
What to Dislike
But overall, not everything's fairy clouds and chocolate river about these lenses. They have a few shortcomings. The lenses are really heavy and you have to use a sturdy tripod if you are looking to attach them for longer periods, like when shooting a time lapse or long exposure. After some heavy usage, the metal mount of the lens and the clip adapter got fairly scratched, although to be fair to Sirui, that doesn't affect performance in the minimum.
Here's our video review if you want to check that out-
Conclusion
The Sirui Smartphone Lenses are amazing. If you love clicking pictures with your phone, this is an easy segue to the next level. We would definitely recommend everyone to get your hands on these and explore the versatility of the three tiny lenses. Who knows, you might push your Instagram game to a whole new level.
Shoutout to Sirui India and Foto Centre India for sending it in.
Learn more about Sirui Lens pricing here:
Sirui Lens Kit (3 Lenses & Carry Case):
Sirui 60mm Telephoto Lens Pricing:
Sirui 18mm Wide-Angle Lens Pricing:
Sirui 10x Macro Lens Pricing:
Sirui 170° Fisheye Lens Pricing: