Technological improvements have been a boon to the entire planet. We live in such comfort and with such smart amenities at our disposal that we could easily spend an entire year without leaving the house and still have everything we need at our fingertips. From online deliveries to entertainment, we've truly got it all, haven't we? With the current state of the world, working from home is becoming more popular, as is home entertainment. After all, when you can't go out, being stuck at home inevitably feels like a nightmare. In the present scenario,  Android TV's are becoming increasingly popular because of their extensive app library, which includes thousands of free-to-download apps from the Android TV
Play Store, which means no matter what you are looking for, Play Store has you covered. Now, since the app library on Android TV has grown so large, we've hand-picked some of the Best Apps for Android TV for you to make the most out of your home entertainment setup!
Please note that some apps might not be available in your regions due to geographical restrictions. 
Also Read: Best TV Stands You Could Buy Right Now [Buying Guide]
Best Sports Apps for Android TV
1. ESPN
ESPN is inarguably the most popular sports channel on television. If you have an Android TV, though, you can accomplish a lot more with the help of this free app. It doesn't matter which sports you choose; you'll find them all in the ESPN app. This app includes soccer, American football, baseball, cricket, and a variety of other sports. You can watch a live broadcast, listen to a match's online commentary, get live scores, and so on. When it comes to the user interface, it appears to be simple and easy to use, so you should have no trouble streaming a Mets game on your Android TV.
2. NFL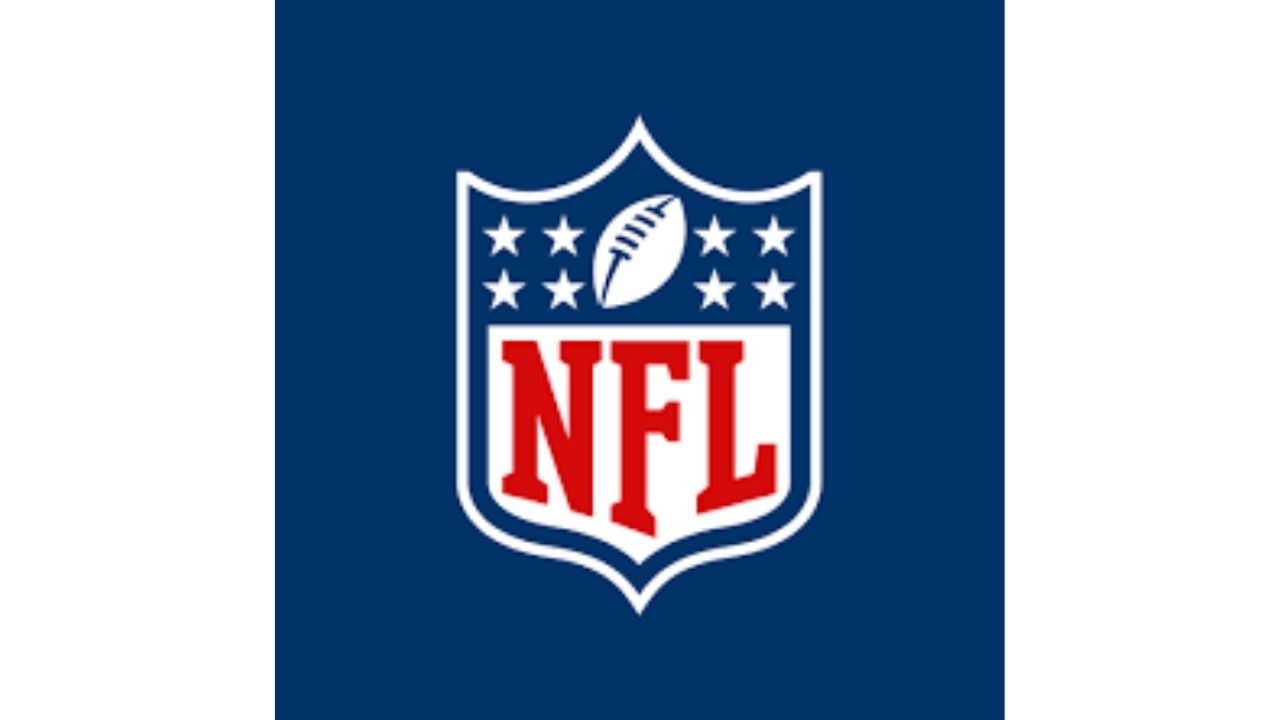 In countries such as the United States, the NFL is one of the most popular sports. If you enjoy watching NFL games, you need to download this official NFL app for your Android TV. Although a live broadcast may not be available, other features such as live score, live analytics, live commentary, and so on are available. Aside from that, you may read the most recent news about various teams, players, and other topics, as well as look at the point table and other information. The following two features are the most popular on Android TV: 
NFL NOW: NFL NOW provides fans with the most up-to-date news and hot topics from across the league, as well as direct access to all 32 clubs.
TEAMS: Choose your favourite team to see footage from them or replay games from the past.
3. CBS Sports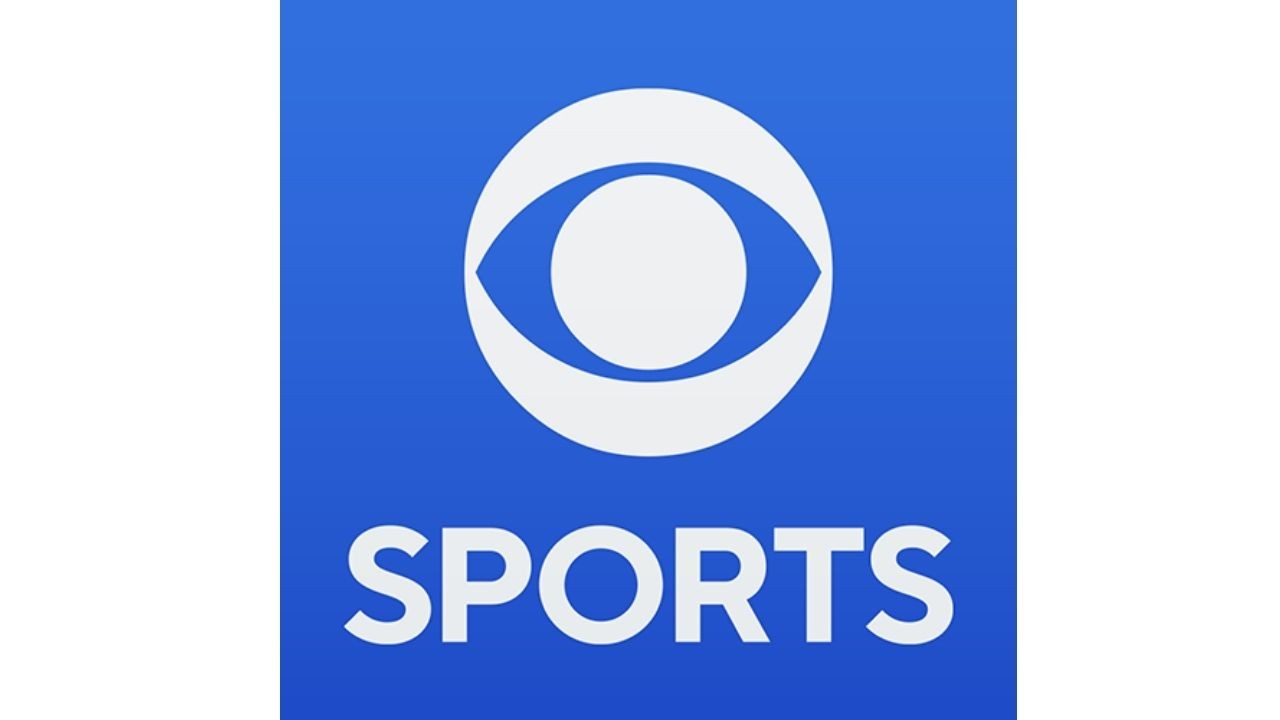 Here we have another one of the best  sports news apps for Android TV.As the name implies, that allows you to check out live scores, news, analytics, and more. The most useful feature is the ability to view live matches on your Android TV. As a result, it offers a variety of American sports such as the NBA, NFL, MLB, MLS, and others. It features a push notification feature that allows you to get news as soon as it is published. Simply said, if you live in the United States and enjoy watching the above stated sports, CBS Sports should be your final destination.
4. LiveNetTV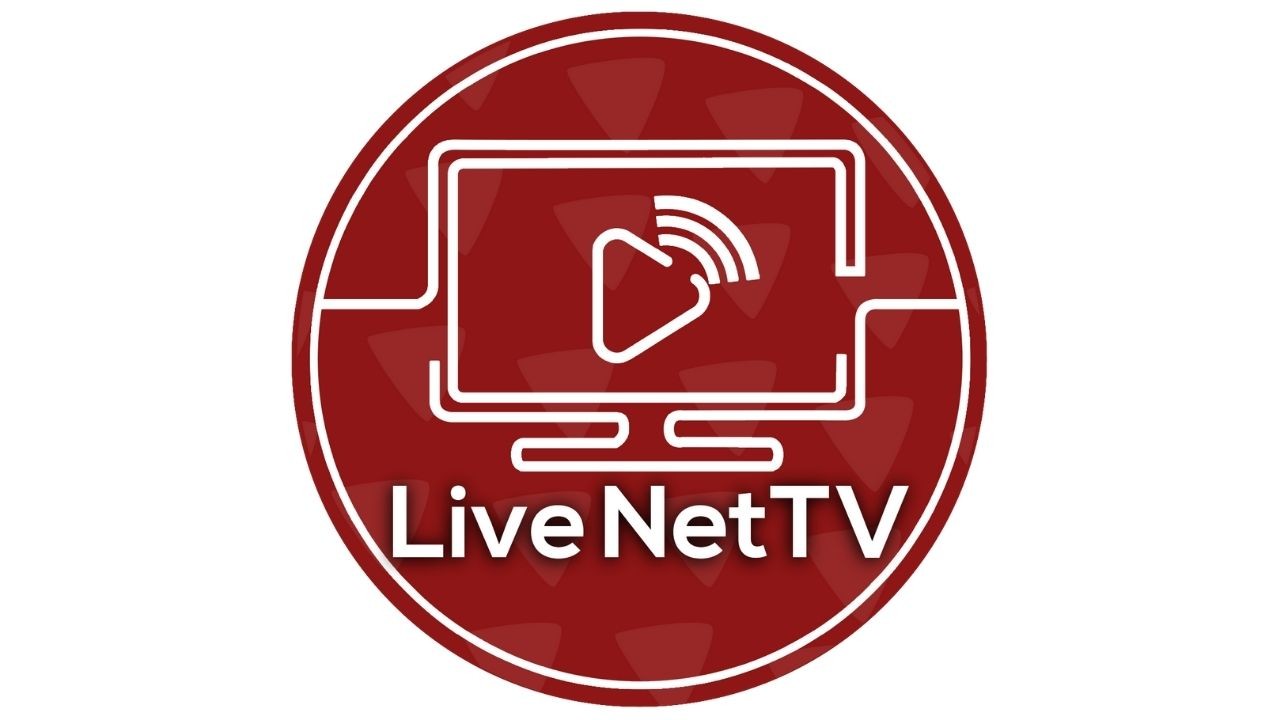 This has to be one of the most popular Android TV apps available. There is no live sport that can't be streamed on this app from anywhere in the world. There are over 700 channels to pick from. Despite the fact that it is a live sports broadcast, it is not limited to sports alone. The Net TV app has all of your favourite movies and TV shows. It has channels from a variety of countries available. From the United States to the United Kingdom, India, and a variety of other countries. What makes it one of the best Android TV apps is allows users to download free videos, moreover, it offers a simple and straightforward user interface. Many external video players are also supported by this app and the streaming is of excellent quality.
Best Karaoke Apps for Android TV
1. Karaoke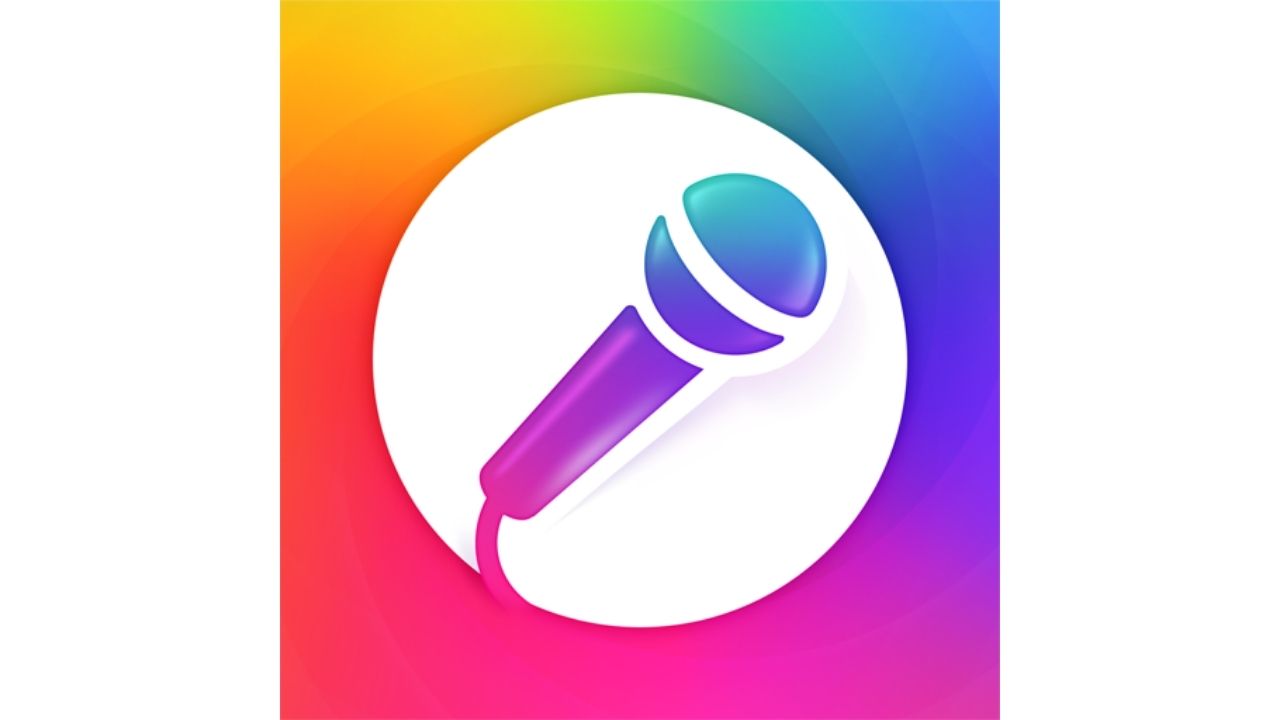 Another popular Android TV app is Karaoke, which offers a big library of free songs to sing. There are numerous songs accessible in various languages, with some titles available in multiple languages. You may also record your performance and add effects like reverb or echo to it. To top it off, this app is also a go-to for some highly professional and famous singers as well! This Android TV Karaoke app also allows you to connect with friends and family from all over the world and share your performance.
2. KaraFun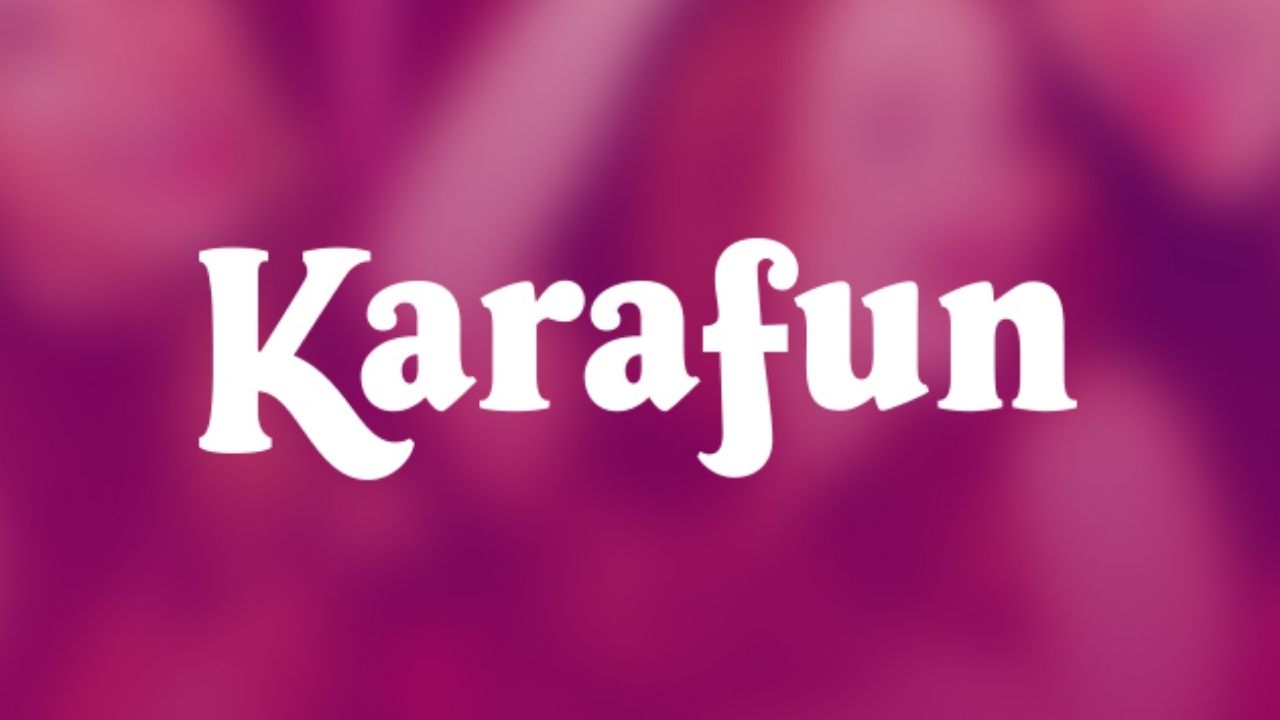 KaraFun is one of the most popular karaoke apps for Smart Android TVs. It is well-known for its large variety of high-quality songs and movies, and you may download these songs to karaoke offline in addition to singing them through the app. Another fantastic feature of KaraFun is the ability to alter the pace and key of any song. If you want to boost your vocals, even more, you can add lead or backing vocals. The monthly package is only $6.99.
3. Karaoke Anywhere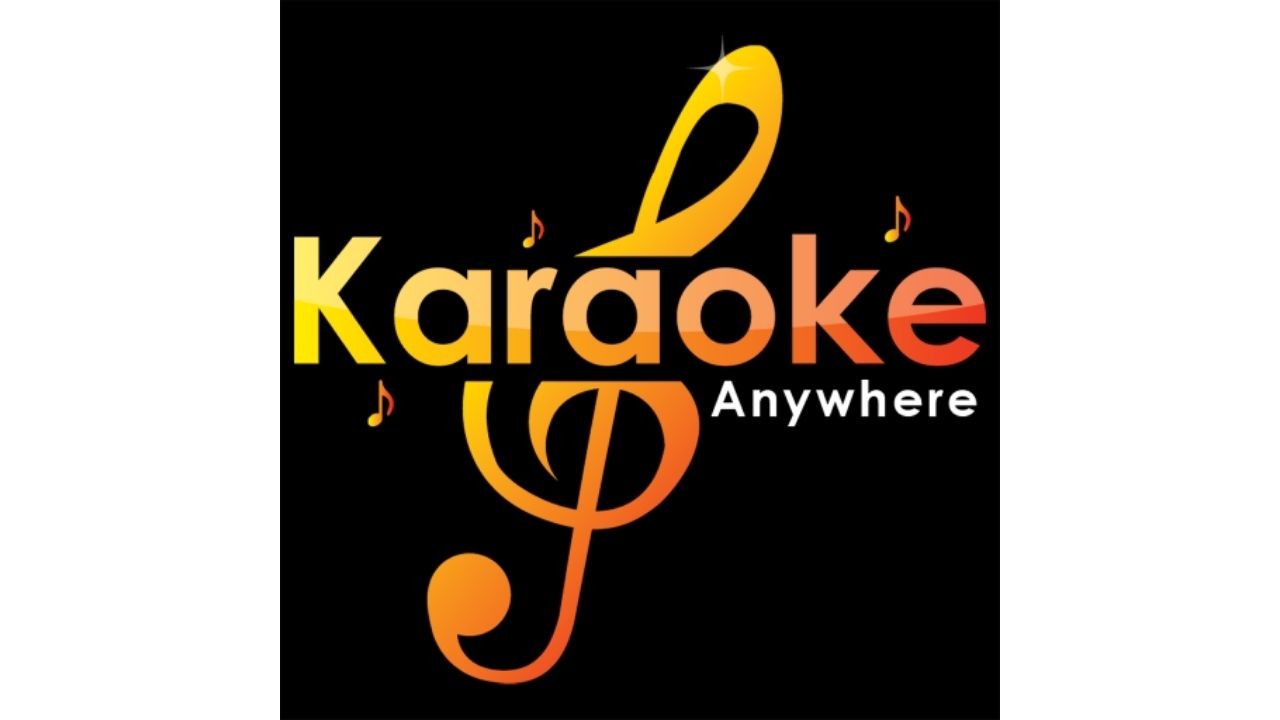 Karaoke Anywhere gives you access to over 40,000 songs in a variety of formats. You can also buy a single song or a collection of tracks with this app. You can import MP3+G song files from your PC or device into the app and sing karaoke on TV if you have them.
Karaoke Anywhere is a completely free service. You can download it at any moment and listen to any song, but this is a limited edition. You may always upgrade your subscription to a Club Karaoke user for $9.99 per month if you want access to all of its tracks.
4. Smule 
Smule is one of the most popular karaoke applications since it has over a million songs and is continually expanding! These recordings cover the most recent tunes as well as all of your classic karaoke favourites. There are also fantastic mic effects, as well as video filters and autotune support to make the most out of your home entertainment setup.
Smule is also a karaoke and music fanatics' community. You can sing a duet with any other member by sending a friend invite. You can even do a duet with an artist, such as Charlie Puth. You can begin with the free edition or upgrade to a monthly or annual membership to gain access to additional songs and features. The monthly subscription costs $7.99 per month, and the annual subscription costs $39.99 per year.
5. The Voice Sing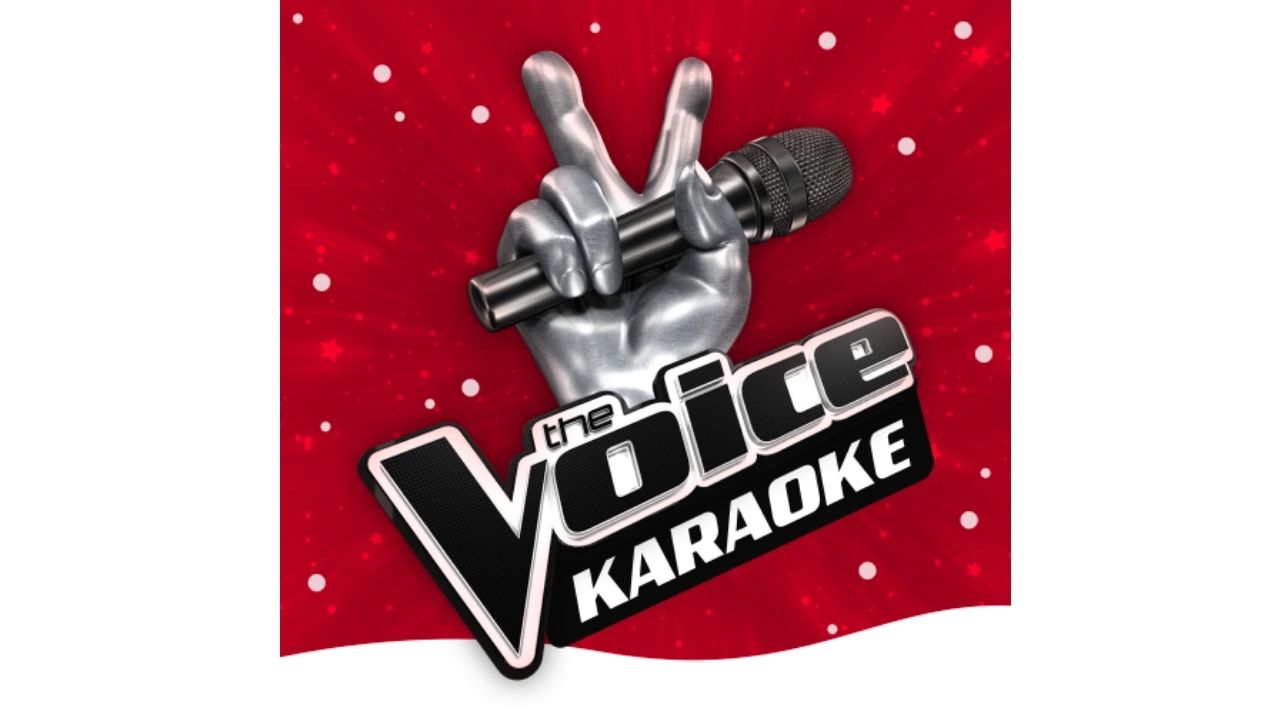 The Voice Sing is an Android TV app based on the popular singing competition "The Voice." It gives you access to a million songs and allows you to sing with people from all around the world. The Voice Sing can be downloaded for free. This edition has a vast library of titles, as well as voice effects, graphic effects, and recording capabilities. There is also a subscription option that allows you to access more music, particularly the most recent ones. The weekly premium subscription is only $1.99!
Best Streaming Apps for Android TV
1. MXPlayer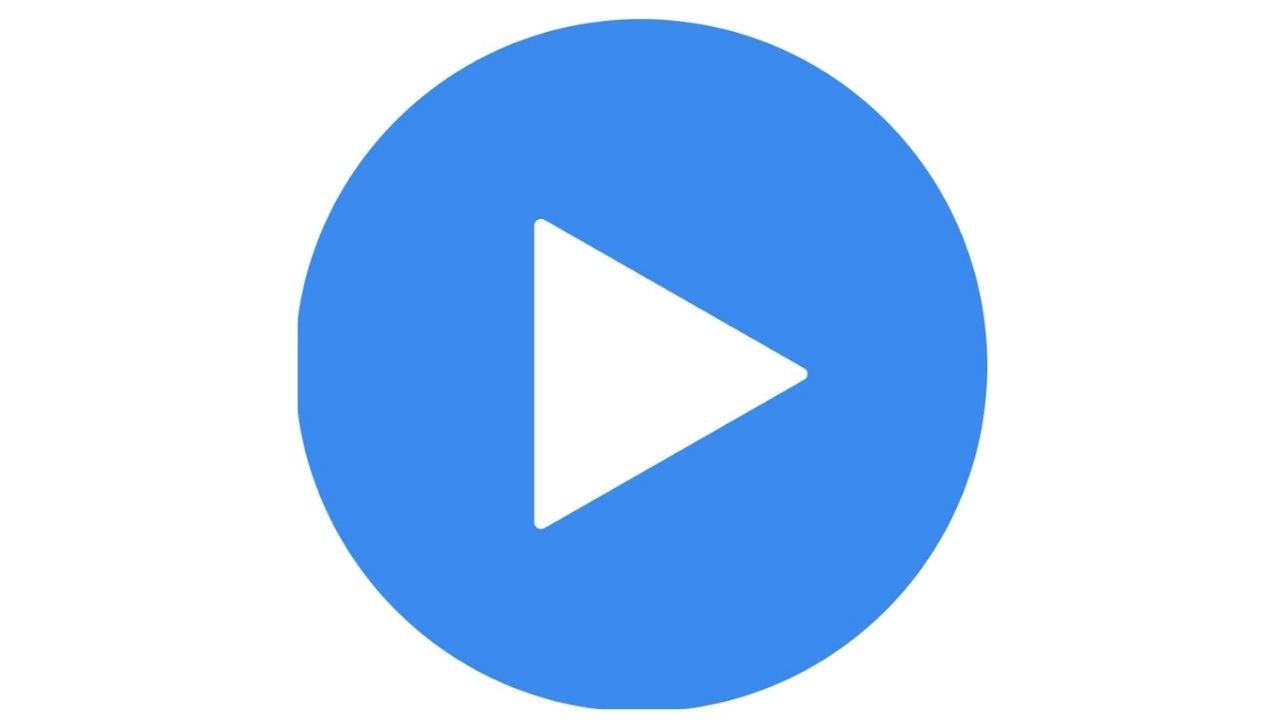 MX Player has long been regarded as one of the top Android video players. Its features work seamlessly on larger screens too. The Android TV streaming app supports subtitle files and can play a wide range of codecs. The user interface is simple and intuitive. MX Player can read both locally saved files and information from external devices, making it an ideal companion for media playback via a USB-connected device on any Android TV. It is truly one of the best and must have apps for Android TV.  
2. Tea TV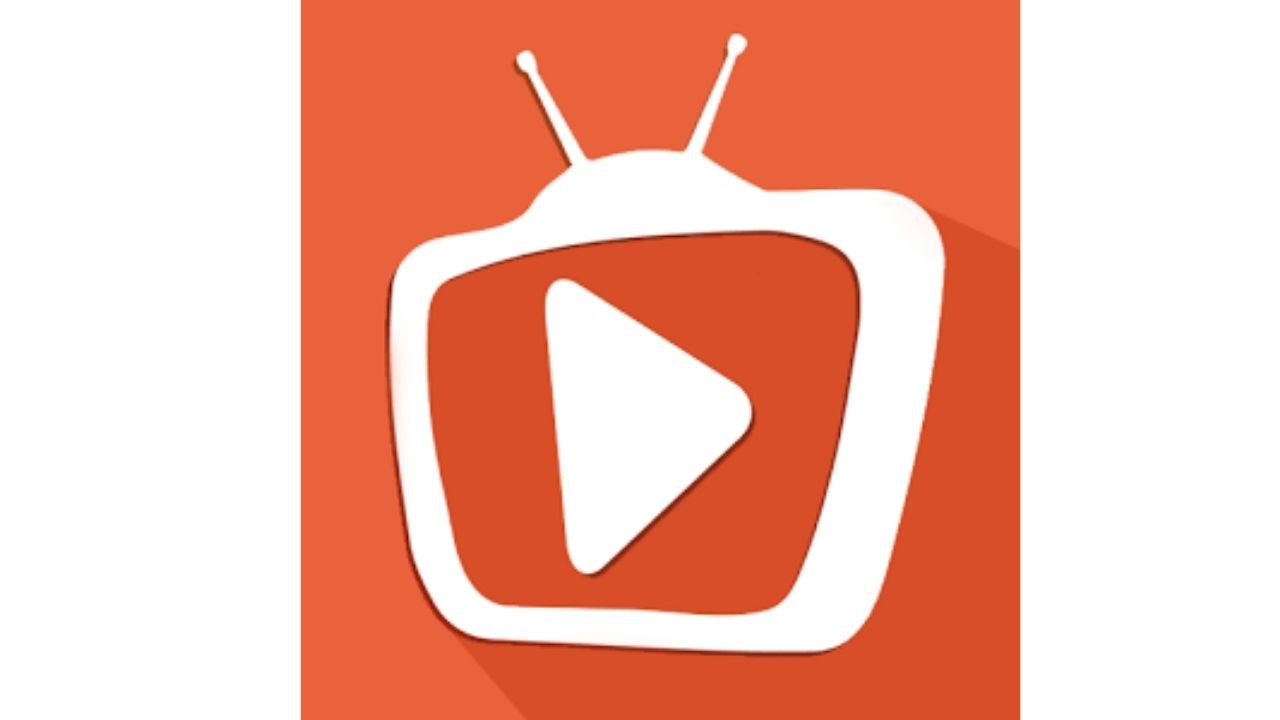 TeaTV is a free Android app that lets you watch, stream, and download movies and television episodes. The Android TV streaming app has a highly intuitive design that will appeal to most users, as it was developed with the utmost attention to deliver a great user experience. TeaTV supports 1080p, and you may use your Fire devices to watch TV episodes and movies.
TeaTV is a great alternative to ShowBox and Terrarium TV, two popular movie streaming platforms. The content is also available for download. TeaTV also has a movie guide that includes news, reviews, and trailers for upcoming films. You can also keep track of your watch history and pause and resume your episodes or movies for easy access.
3. Amazon Prime
Amazon's Prime Video is an On-Demand subscription service. Prime Video has acquired film rights from some of the world's most prestigious studios. It also obtained country-specific digital rights for live sports streaming, including the NFL, ATP, and Premier League. Amazon Prime is available in over 200 countries wherein you can also set the video quality and personalise the captions with Prime. The App is also incredibly straightforward and clutter-free. If you are in a slow internet zone, you can watch movies in HD or adjust the quality to good. This must have streaming app for Android TV also allows you to change the audio language. The app requires an Amazon Prime subscription, but there is a free trial to see if it is to your liking. The programmes are divided into categories based on languages, nature, genre, and other factors. If you're seeking for new movies with fantastic streaming that are often updated, this is the place to go.
4. Netflix
If you haven't heard about Netflix, you're living in the stone age. Netflix is the finest site to binge-watch series or movies, as well as other highly rated programming. Most popular TV shows, as well as classics, animations, animes, movies, documentaries, and its own originals, are available on the service.
Given its breadth and the quality of content available, Netflix may be considered the pinnacle of online entertainment. If you're serious about finding high-quality TV shows, movies, dramas, and info-dramas, Netflix is the way to go. It is at the bottom of our list because most modern Android TVs have Netflix preinstalled. Some even have dedicated buttons for Netflix or YouTube TV. 
5. Momix Finder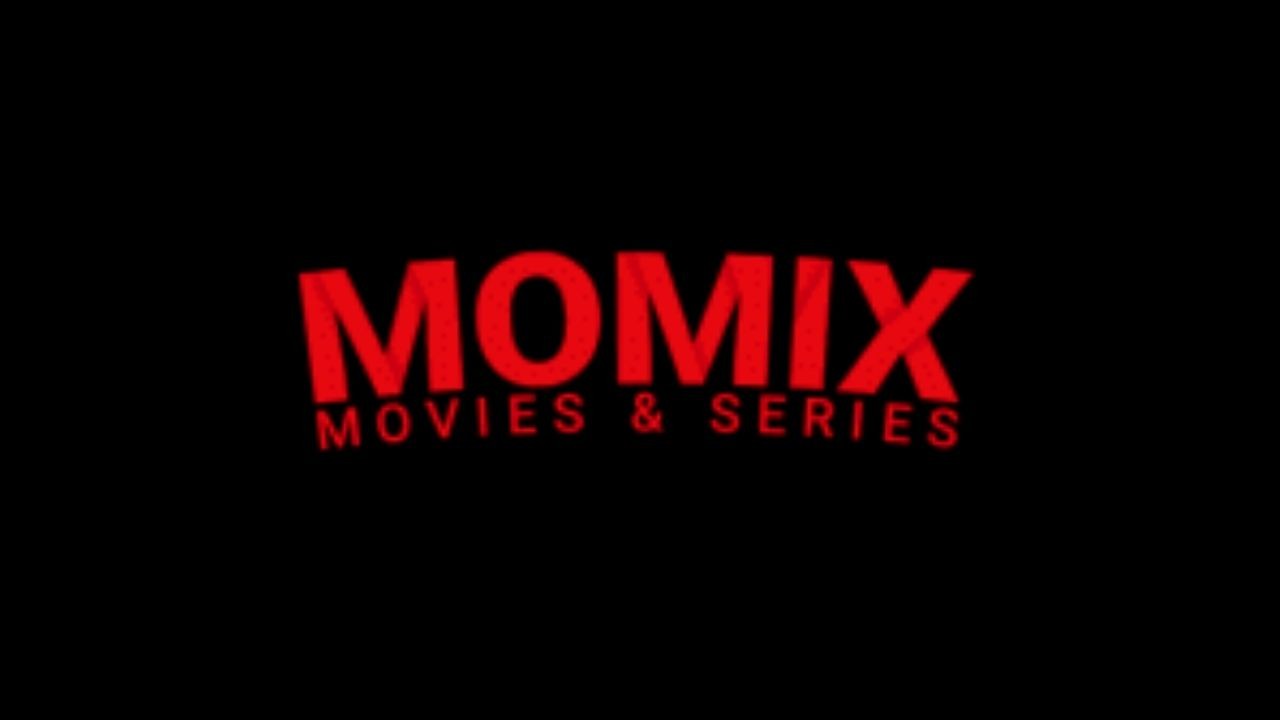 Momix is one of the best movie streaming apps; it features a Netflix-like design and loads videos quickly. You get access through VOD/OTT platforms on the web which  provide you access to movies and TV series on Momix. Quite possibly, the best aspect is that the app is lightning fast and free of annoying advertisements. The app also allows you to watch HD videos. With Momix, you'll have limitless free access to movies and TV shows. You can also mix and match titles in your favourite playlists. What makes it one of the best apps for Android TVs is that it allows users to view premium material without having to pay a subscription fee.
Best Casting Apps for Android TV
1. Cast to TV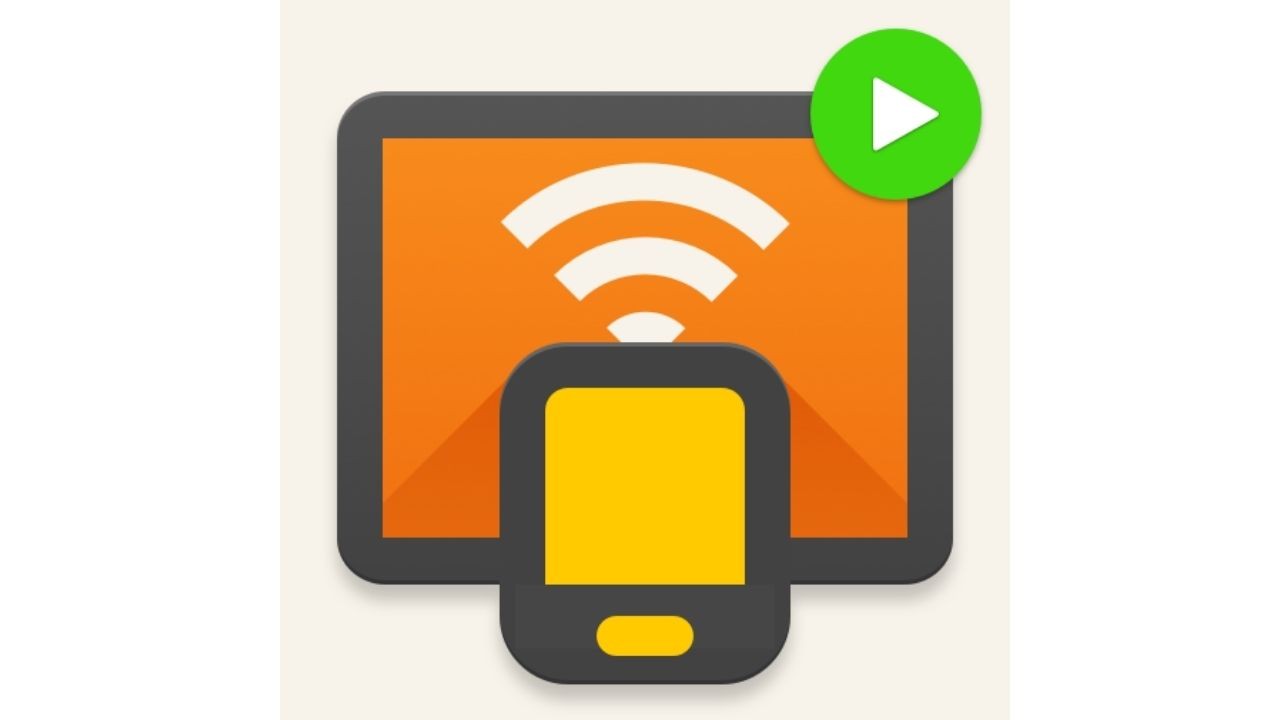 The Cast to TV app is without a doubt one of our favourite Android mirroring & casting apps for Android TVs. This software has everything, with a simple to use interface. Simply make sure the device you'd like to cast to is on the same network as your phone. Most, if not all, streaming devices are supported by the app, including gaming consoles, Fire TV, Apple TV, Android TV, DLNA, Chromecast, Roku, and more! The casting app for Android TV is pretty straightforward to use. Launch the app, choose a piece of media to cast, and then choose the device to cast it to. If you're interested in learning more about this app, we recommend visiting the download page on the Google Play Store.
2. Mirroring360 Sender
This Android TV casting app is for you if you enjoy streaming video games. The Mirroring360 Sender app claims to be capable of mirroring or casting the same high-quality entertainment on your device, whether it's a movie or a video game. The most interesting feature of this Android Smart TV app is that it can function in both ways. To put it another way, you can also cast your TV or computer to your smartphone. You can also cast from one device to another, such as from a PC to a Mac, from a phone to a Mac, from a PC to a PC, and so on. Isn't it crazy? Finally, the app was created by Splashtop, a company and developer known for its cross-screen productivity and collaboration experience in corporate and end-user solutions.
3. iMediaShare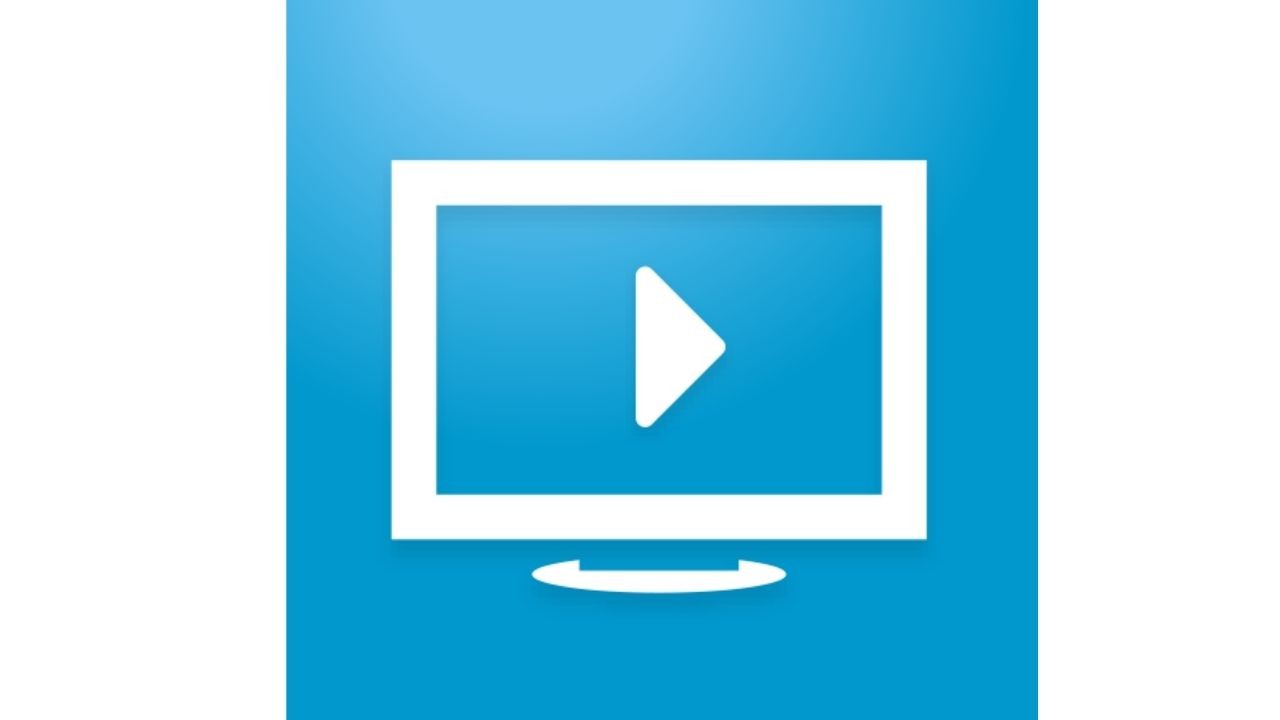 iMediaShare is one of the greatest solutions for making your photographs, music, and movies instantly available on your TV or even a modern home theatre system. It's a lovely sensation to be able to access your digitally saved content from wherever without having to use any wires. The software can automatically discover and connect you to any compatible and connected devices that are nearby or on the same network. Simply choose which device you'd want to play on, and anything running on your screen will be projected onto it. It is not, however, a standard mirror cast app because it does not support web content. So, if you're searching for a capable programme that lets you broadcast films, images, music, and even some social media on a larger screen, you should acquire iMediaShare. You can also use touchscreen motions to modify playback, volume, and switch videos. While the device compatibility list isn't broad, the app is supported by the majority of current smart TVs.
Best Free Movies Apps for Android TV
1.
Vudu 
Vudu is a great free movie service that lets you watch movies and TV series without having to pay for them. You can also download movies to watch them offline, no matter where you are. Movies are available in 4K UHD (paid only). Also Because Google Chromecast is supported by this app, you can cast your favourite movie instantly to your smart TV using your smartphone. Neat, right? 
2. Hoopla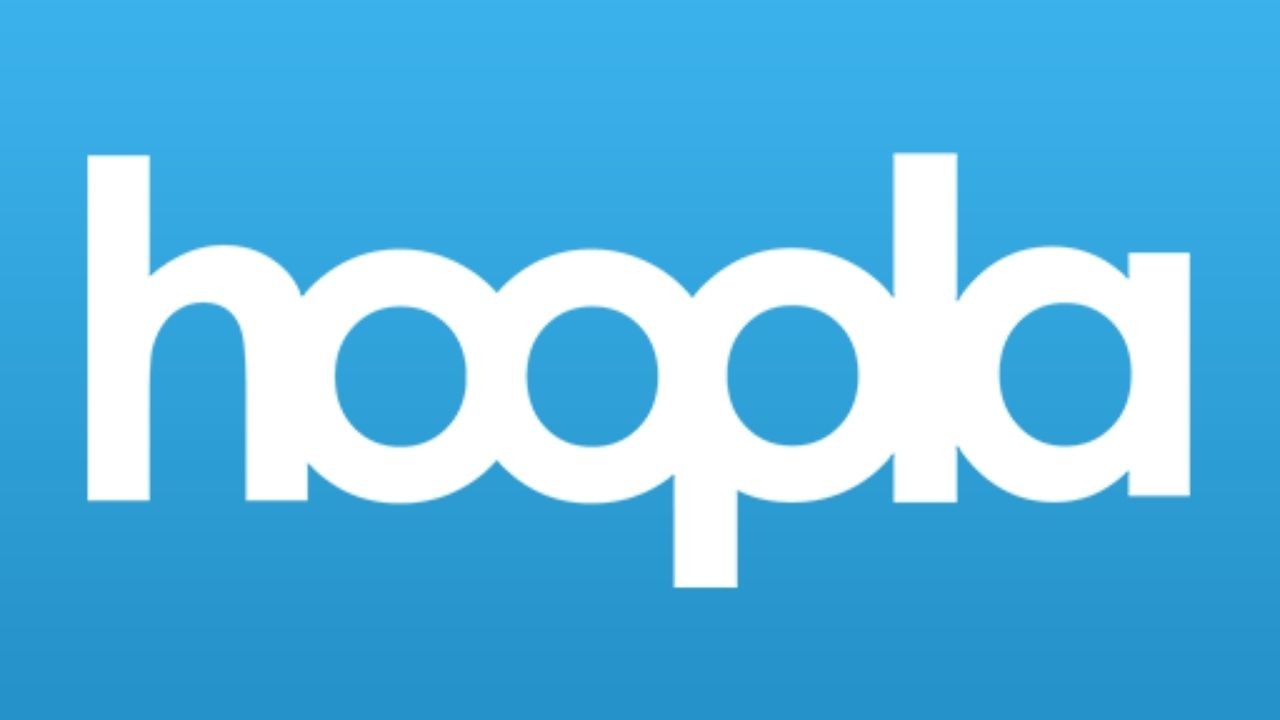 Hoopla Digital is a one-stop shop for free stuff and is surely one of the best Android TV apps for free movies on our list. Hoopla is quite possibly one of the most interesting apps out there with its digital media lending services. Essentially, you can sign up with your email address, password as well as your library card information. Right after you do this, Hoopla gives you access to your local library's collections of digital titles as well as a lot of free material which is then accessible at your fingertips. Movies, TV series, ebooks, music, and even comic books fall under this category. The app is also compatible with Android TV and Chromecast. However, to work with your library card, your local library must be a member of the Hoopla network. Apart from that, it functions admirably.
3. OneBox HD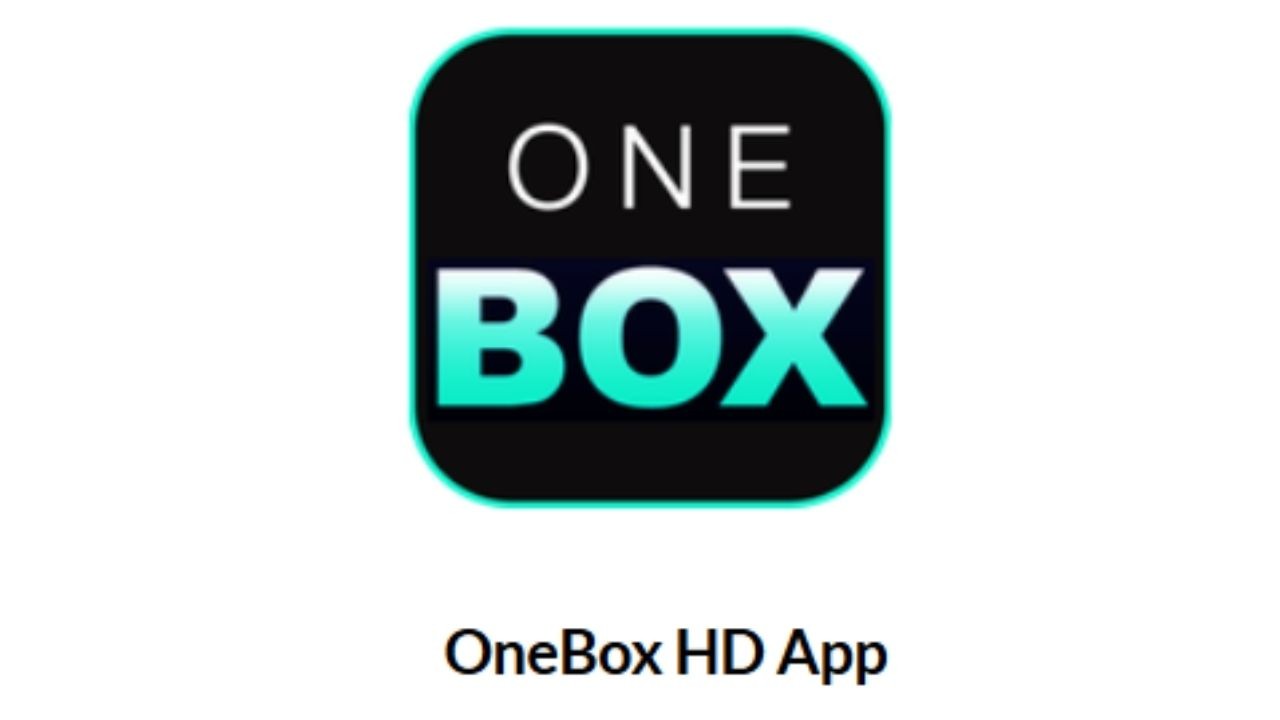 OneBox HD is a popular free movie software that features the most recent movies and TV episodes. Action, comedy, documentary, family, horror, mystery, adventure, and history are among the genres available. Without a membership, OneBox HD allows you to search for and download videos so you may view them whenever and wherever you choose. To watch movies, you'll need an external player. Google Chromecast is also compatible with this app, allowing you to stream movies from your cast players to your Smart TV.
Best Workout Apps for Android TV
 1. Peleton
Peloton is best known for its linked fitness equipment, but it also offers a variety of instructor-led workouts that can be done at home without any special equipment. You can use this popular workout app for Android TV to turn your living room into a workout studio for strength training, yoga, stretching, and cardio bootcamps, as well as watch cycling and running content on a larger screen. If you're not sure if the Peloton smart TV app is appropriate for you, there's a 90-day free trial available right now. You can also participate in live workout sessions with individuals from all over the world without ever leaving your living room. So, what are you waiting for? Get ready to fulfill all those New Year resolutions with the help of this app!
2. 365 Body Workout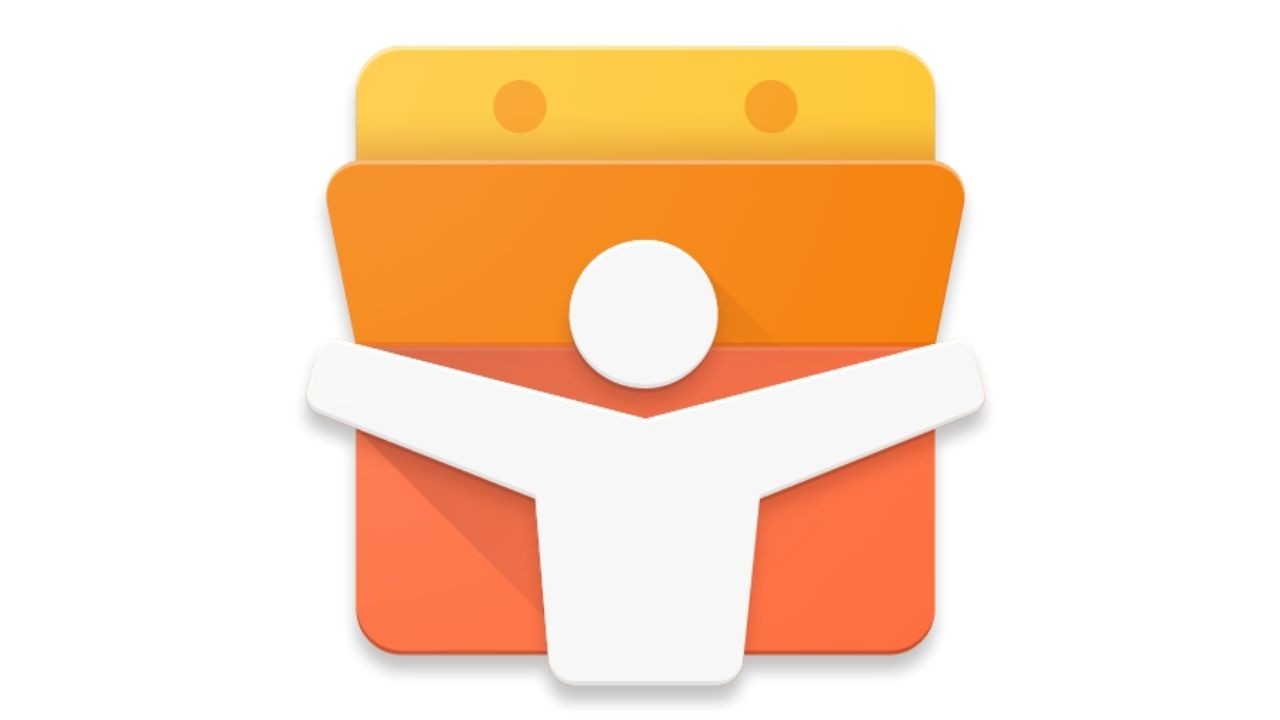 When you first launch 365 Body Workout on your Android TV, you'll notice that all of your options are listed at the bottom of the screen: Quick Workout, Calendar, My Workouts, Exercises, Settings, and Unlock. Each one covers almost exactly what it says, and we'll go over each one so you know what to expect. The menu and navigation are both quite tidy, making it simple to find what you're looking for. You can choose between a 2, 5, or 12-minute workout in Quick Workouts. You'll receive a preview of your workout when you've chosen a duration. This sample includes slides with the name, number of sets, and reps for each exercise for each workout. After you begin, the screen will display a counter as well as a simulation of how the exercise should be performed correctly. 365 Body Workout is an excellent workout Android TV app for anyone who loves to exercise at home rather than at the gym. It works exceptionally well because of its personalization features, interaction with Google Fit, and exercise collection. You can even avoid some unneeded injuries by being able to clearly watch how each exercise is performed on your television. Just make sure you don't fall into your television! There's so much more to this app which truly makes it one of the Best Apps for Android TV on our list so go ahead and download this! 
3. Keep Training for Android TV and Fire TV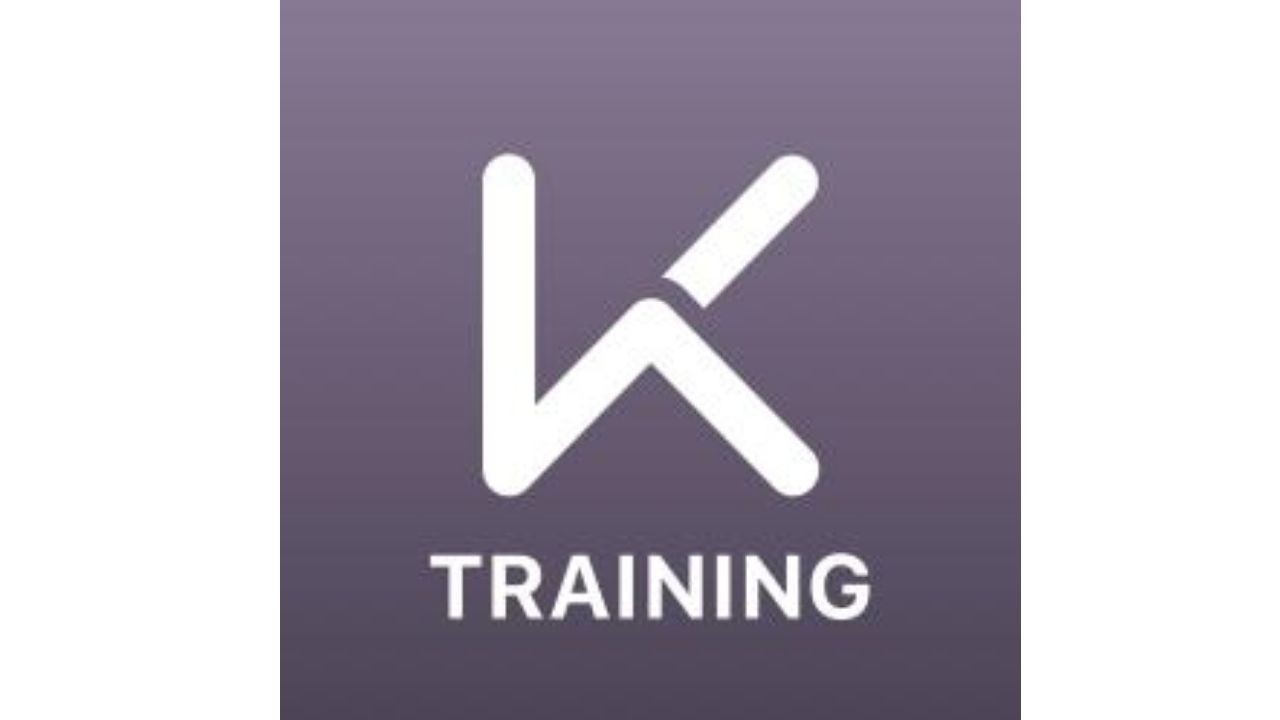 Keep Training is a free home fitness app for Android TV and Fire TV. There's no need to look at your tab or that little smartphone display for workout routines. Make use of your Smart TV's larger screen. Simply take your Android TV remote and install it on your TV BOX (Support Google TV, Fire TV & similar devices like the Fire TV Stick), switch on the video instructions, and practise on your own. There isn't nobody around to annoy you. Isn't it lovely? Well, wait till we make this even better! In 2018, Keep Training was named Google Play Best App and Google Play Best Self-improvement App. This workout Android TV app includes a user-friendly interface that is simple to use and operate. This app is rated 4.8 out of 5.0 on the app store, making it one of the greatest self-improvement apps available. If you keep exercising till you feel your body is moulded, this home fitness training app will be your best friend. Assume you're your own coach and work out as much as you want. Another thing that makes it one of the best workout apps available for Android TV is that there are several fat-burning, weight-loss, and muscle-building exercises available for HIIT, Cardio, Abs, Belly, Legs, and other areas! 
Don't miss: Best Stress Relief Apps for iPhone & Android
Best News Apps for Android TV
1. Haystack 
Android TV streaming boxes, such as the Mi Box, come with a slew of apps, including music and video streaming apps as well as news apps. If those news apps don't satisfy your needs, you might want to look into Haystack. Haystack is probably one of the best news apps on Android TV that keeps you up to date on a wide range of topics, including Science and Technology, Politics and Current Events, Games, and Movie Trailers. The news is delivered in a smooth, minimal interface that is ideal for an Android TV setup. In addition, the way everything is laid out is quite well thought out. Haystack curates news from a variety of sources, including the Associated Press, BBC News, CBS, and hundreds others. In addition, there is a useful "weather pane" on the bottom of the window that keeps you informed about the weather in your area. All these features make Haystack one of the best apps for Android TV. 
2. Fox News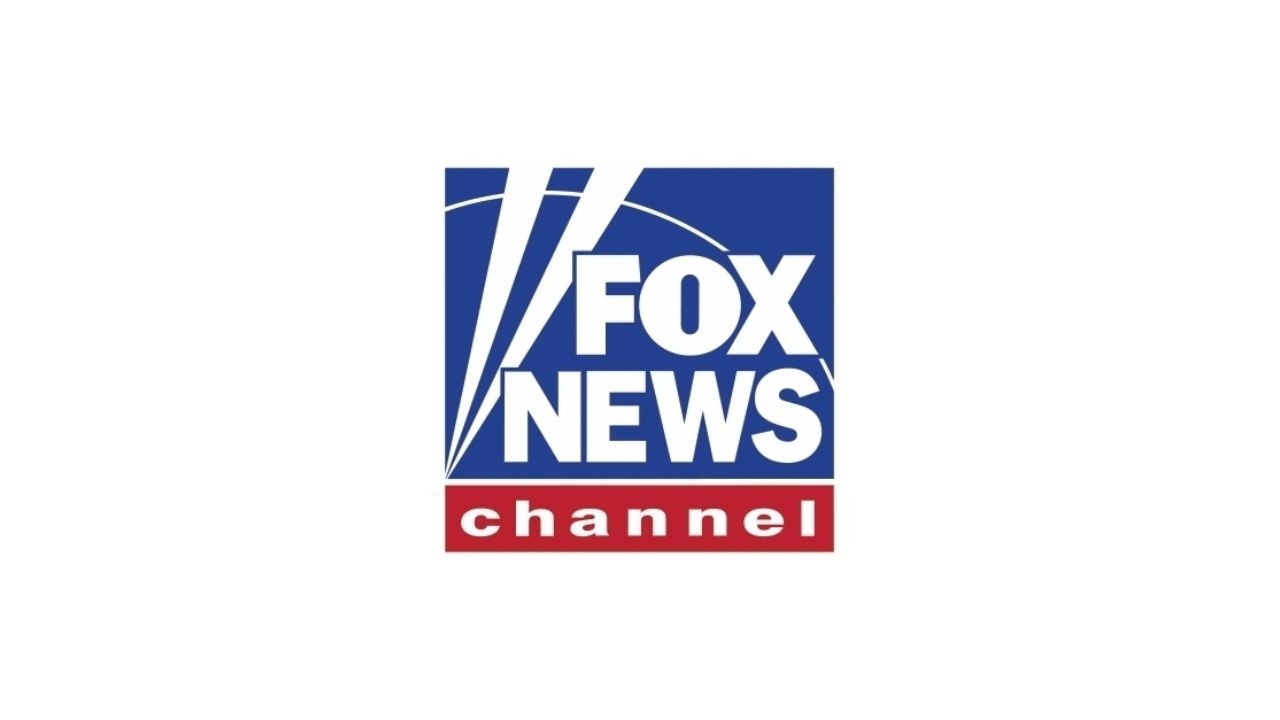 Fox News is a renowned news website that compiles all of the most recent events in one location. Whether you're interested in politics, sports, general news, or anything else, the Fox News app has it all. As a result, starting your day in bed with this popular Android TV news app is a fantastic idea. The nicest part about this app is that you can read breaking news and watch live footage to keep up with what's going on around you. Aside from that, there's News Alerts, which allows you to find out about breaking news as soon as it's published on the portal. This Android TV app is extremely user-friendly, as it should be Smart TV apps.
3. NBC News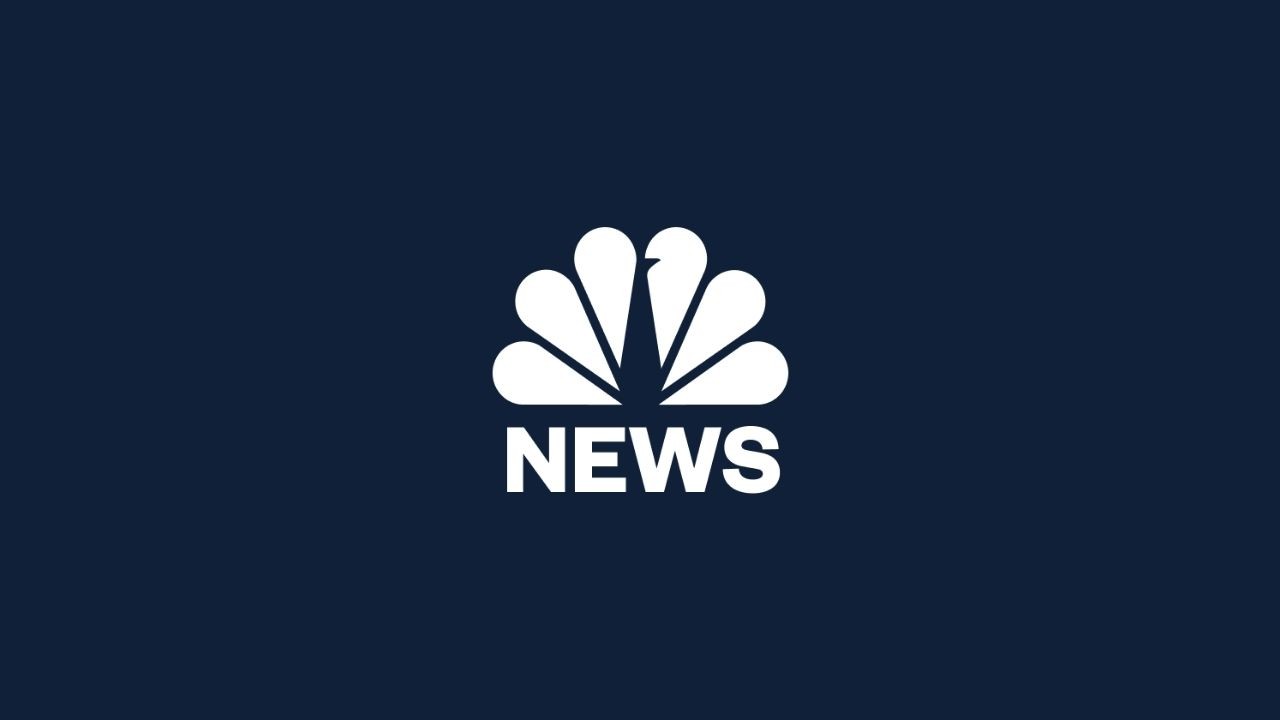 If you want to read news from multiple sources, you should download the NBC News and Fox News apps. Both are well-proven, but the NBC News app outperforms the others in terms of performance and usability. Breaking news and live video alerts, exclusive reporting and analysis from NBC News and MSNBC, catching up on all your favourite NBC News and MSNBC shows in one spot, Nightly News, and so much more are all available in this Android smart TV app, just like they are in a standard news app on your smartphone. Aside from that, you'll have an easy to use UI. The best part is that you may choose a category to find only specific news anytime you need it.
4. CNBC News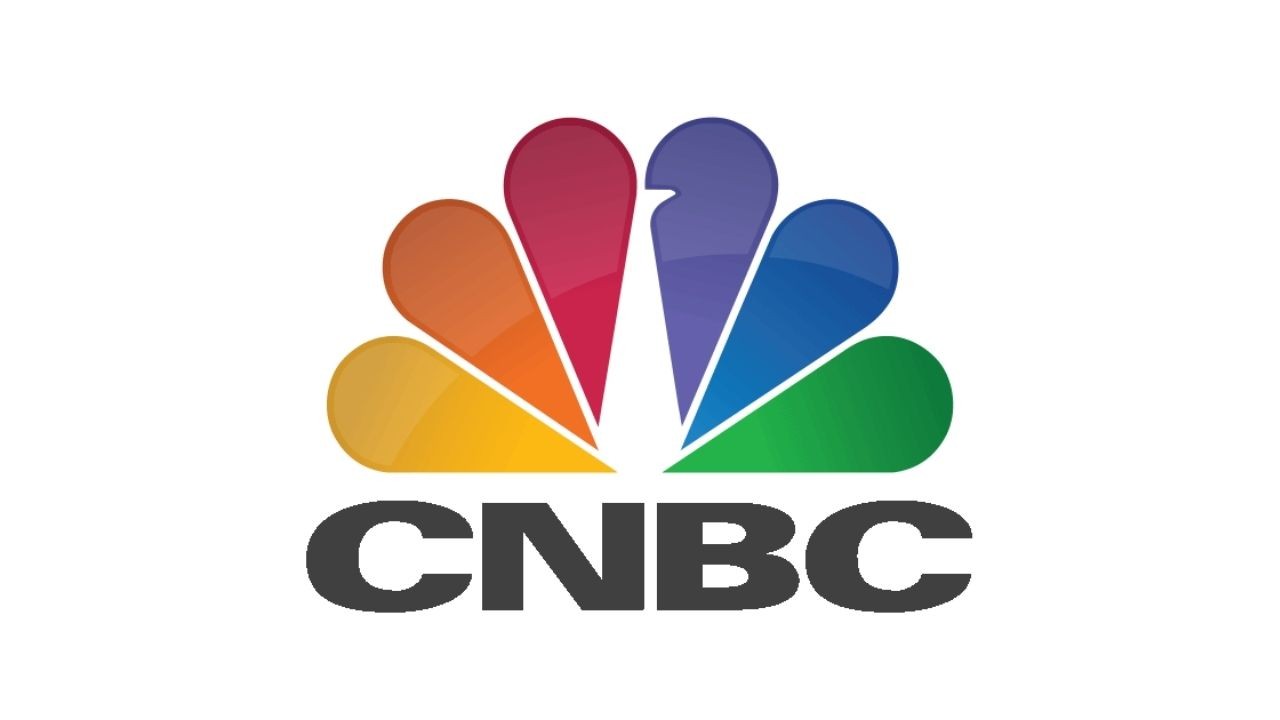 CNBC is a business news channel, and the CNBC Android TV news app can be quite useful if you like or want to read business-related news from across the world. It allows you to keep up with the latest business news and market data in order to make informed investment decisions. This app has everything from bitcoin to FMCG news and you can watch all of this from your Android TV to start your day off in the most efficient manner. To make it more accessible, you can also live stream full episodes if you have a cable or satellite connection.
5. Bloomberg TV+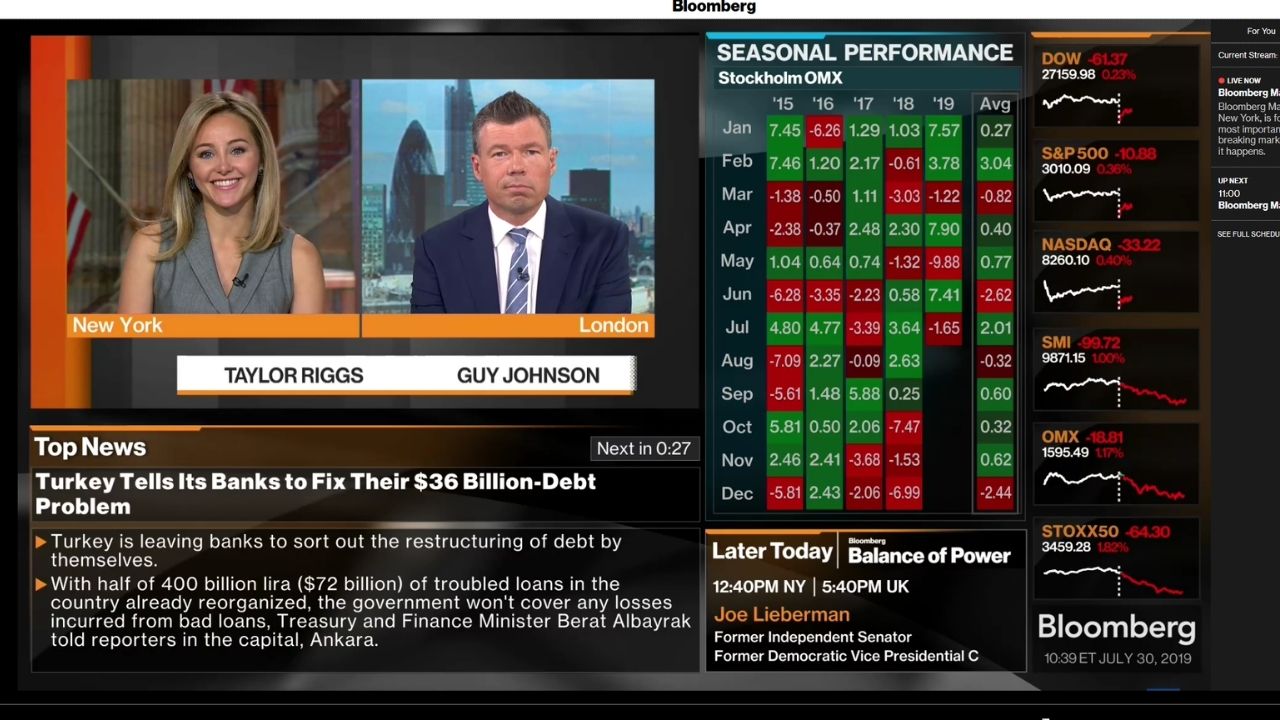 Install the Bloomberg TV+ app on your Android TV if you don't want to read and instead want to watch videos about current events and news. This is one of the most effective ways to watch videos on your Android TV while also catching up on current events. As is customary, different news categories are available. However, the majority of the videos are about business. In terms of the user interface, it shouldn't annoy you too much. Top Videos, Recently Added Channels, and more categories are some of the most notable features of the Bloomberg TV+ which truly carries a sense of refinement and easy controls with itself, which essentially makes it one of the best apps for Android TV you can get right now!
Best Screensaver Apps for Android TV
1. Aerial Dream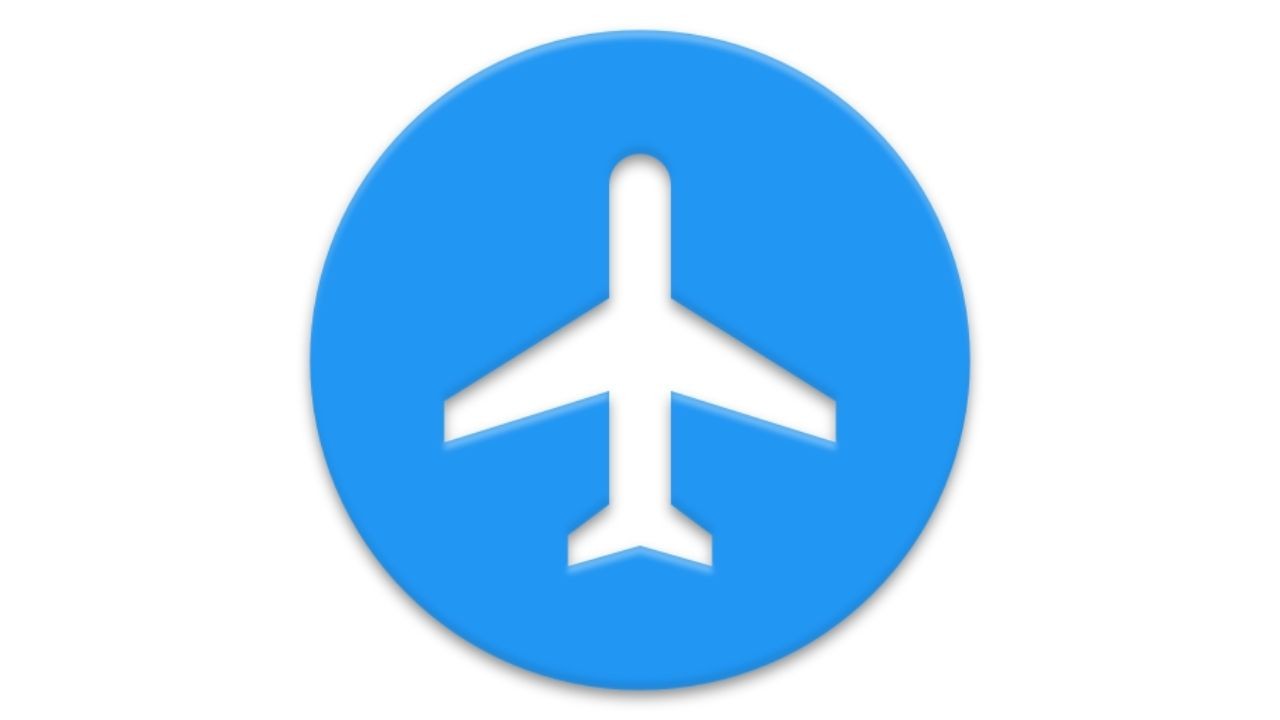 The Android TV's default screensaver is adequate. Google has always done an excellent job of showing photos as a background, and it's one of the things that makes Android TV so appealing – it looks wonderful even when you're not using it. However Apple TV has taken the screensaver business to a whole new level with Aerial where you can enjoy breathtaking footage from locations all over the world, as well as underwater and in space. With just a tap, you can get location information and switch to a different aerial with a swipe. But what if we told you, you could get all these screensavers and abilities to your Android TV? And that too, for free? Well, that's exactly what Aerial Dream brings to you. Along with fantastic ratings on the Play Store you'd be impressed to read that it has one of the most positive and reliable reviews out of any app on this list. Users have applauded this screensaver for its tremendous picture quality, seamless transitions and the pure enjoyment and relaxation that this Android TV screensaver app brings to its users. This app has always been praised for its high quality and smooth interface which is why we definitely think this is one of the Best Android TV apps for your screensaver needs! However, fair warning- the app uses copious amounts of data so make sure you've got your internet needs covered!
Also Read: Best 4K Monitors for PS5 
2. Dreamy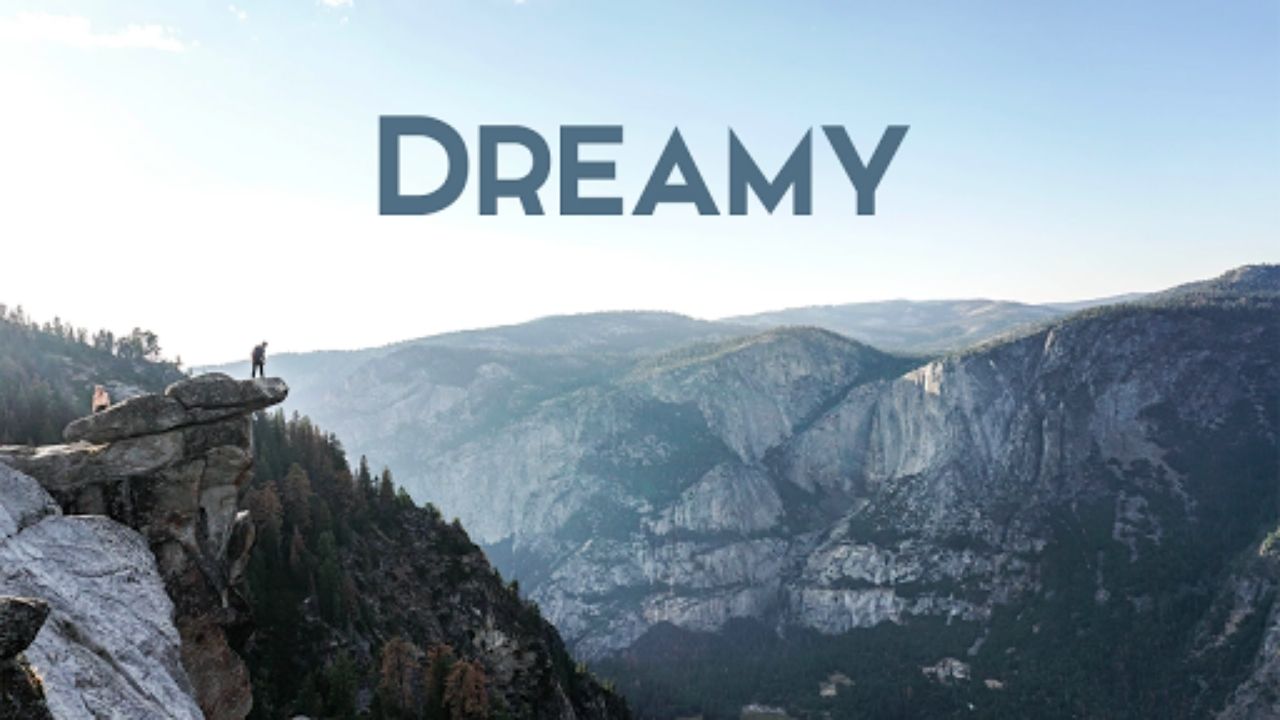 Dreamy is a simple, elegant, and lovely screensaver app for Android TV. It converts your TV screen into a gorgeous slideshow of Unsplash's incredible photographs. You can alter the time interval between photos and how often they are updated under Dreamy's TV screensaver settings. You may also specify your favourite photo categories or a search word to limit the results to photos that match the location/tag/name you specified. Dreamy can also be used as a standard television app. Simply launch the app from the TV's home screen, and the slideshow will begin immediately. This screensaver app checks out all the boxes for good user experience, easy to use UI and amazing results!
3. 4K Screensaver Nature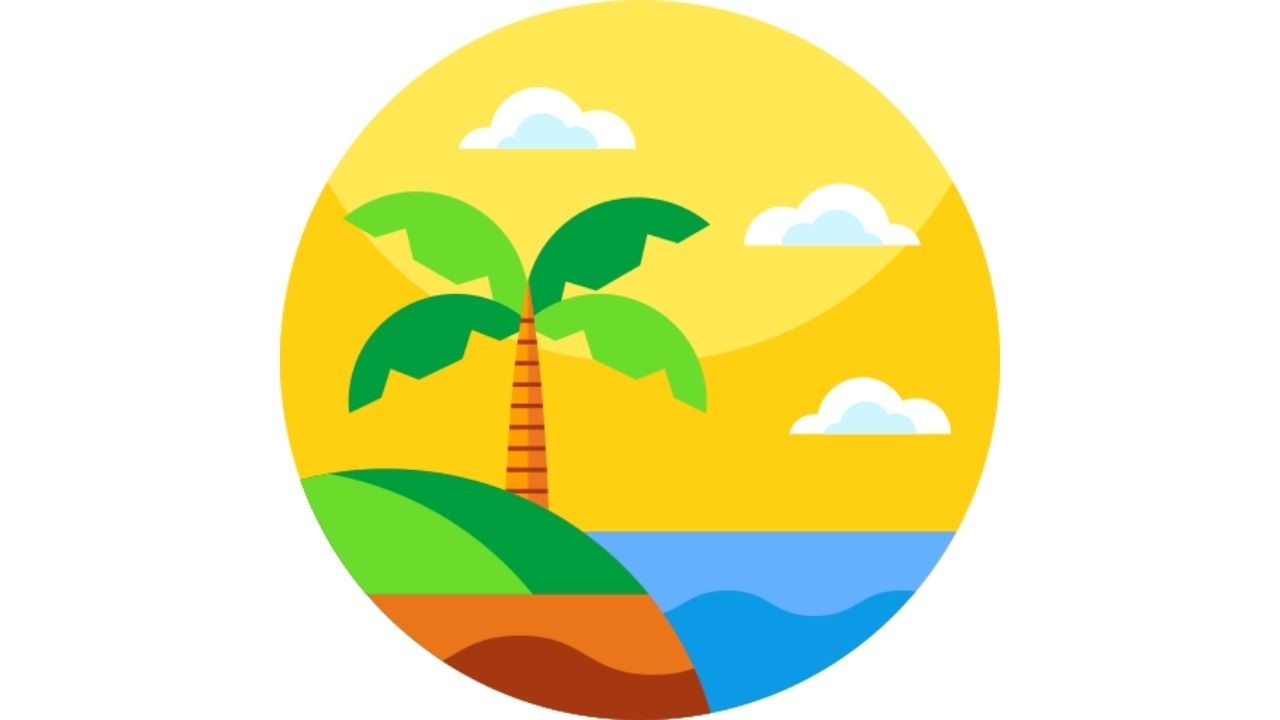 Are you sick of staring at the same old screen? Install this stunning 4K screensaver to give it a wow factor. For compatible devices, this app is designed to display hundreds of breathtaking 4K nature photographs. Don't worry, it will function normally on displays that aren't 4K, although it will appear best at TVs with higher resolutions like
modern OLED TVs. You can choose your chosen category in the app's settings which range from beaches to marine life! The app rotation is regularly updated with fresh images, so it's worth checking out every now and then. This will cause the app to update in the background in a smooth manner.
Also Read: Best Ultrawide Monitors for PS5 in 2021
Well, this marks the end of our list for some of the Best Apps for Android TV. We hope you have a great time installing all of these apps and elevating the experience of your Android TV to great heights! Also, while you are here stick around and check out the Best Tech Gifts under $500 for the holidays!