TCL is known for its budget-friendly TVs, smartphones, and other consumer electronics. A few years back, TCL was considered a cheap brand, but the tables have completely turned around in the past few years. Today, TCL is known as a genuine competitor to LG, Sony, Samsung, and other well-established global brands, especially when it comes to value-for-money offerings. Now, the company has planned to make high-tech displays that can take you to the Metaverse. With that aim, TCL dropped a trio of new wearable display offerings at CES 2023. The lineup includes NXTWear S glasses, RayNeo X2 glasses, and NXTWear V headset. Yes, the China headquartered company is experimenting with wearable displays and showed off some exciting parcels of VR & AR tech.
TCL NXTWear S glasses 
TCL refreshed its lineup of wearable displays with the upgraded NXTWear S. Well, these aren't AR or VR glasses. NXTWear S looks like ordinary sunglasses but they can display a virtual screen with an apparent size of 130 inches. The NXTWear S has dual 1080p Micro OLED displays for each eye that sits far from your face and requires a cable to display content from whatever you connect them to. These glasses can connect to your smartphone, tablet, or laptop and mirrors the content onto what looks like a big-screen TV that fits your face. Impressively, the screen is big enough to enjoy movies or games in your living room. 
The NXTWear S glasses are priced at $399 and will be available in Q1 2023 in the US. 
TCL RayNeo X2 glasses 
Next up on the list are the new RayNeo X2 glasses designed especially for Augmented Reality. The TCL RayNeo X2 glasses are noticeably chunkier than ordinary frames and don't exactly hide the built-in camera. These AR glasses use Qualcomm's Snapdragon XR2 platform and a full-color Micro LED optical waveguide display with a 25-degree field of view. It shows heads-up information like navigation directions, live translations, notifications from a connected phone, and more. With 1,000 nits of brightness, TCL says the RayNeo X2 glasses are suitable for indoor and outdoor use. These AR glasses will have a 590 mAh battery, 6GB of RAM, and 128GB of storage. Impressive, there's a nice 16MP camera which is surely a big step up from the dual 5MP cameras we see on
TCL did not mention anything about the price for RayNeo X2 glasses. We only know that it will be available at a later date. 
TCL NXTWear V headset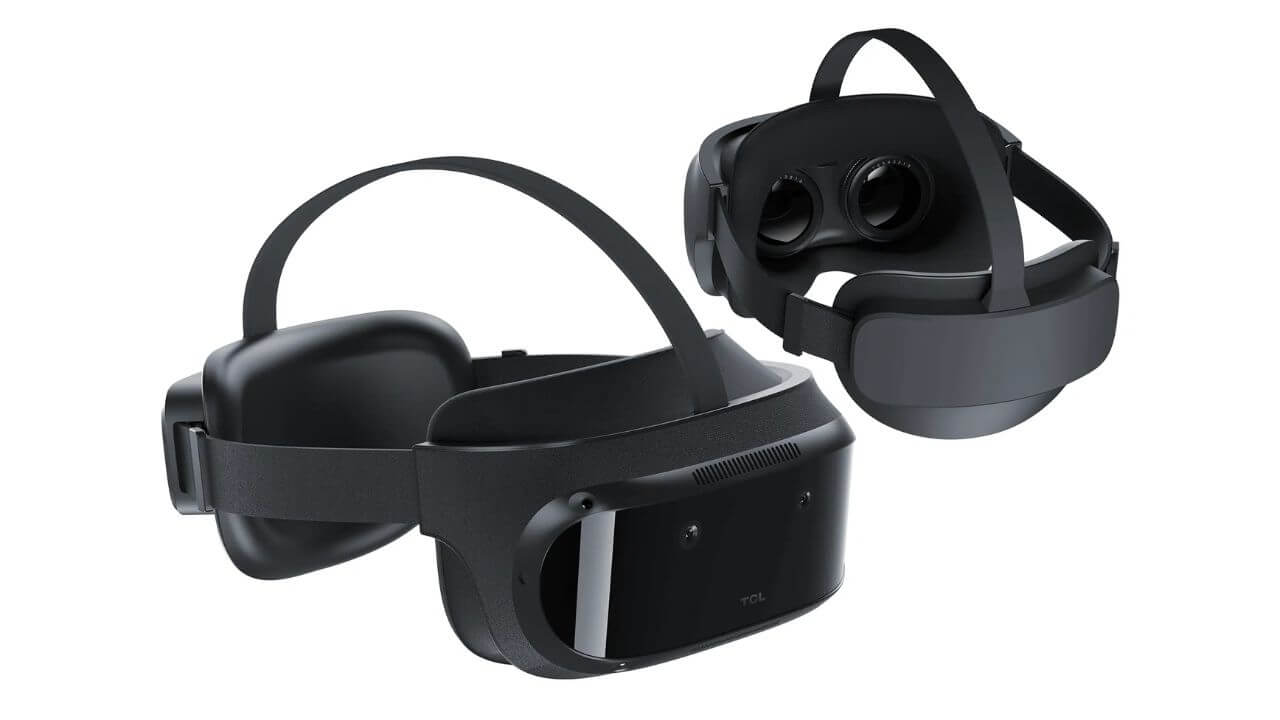 The most exciting entry in the TCL surprise lineup is the NXTWear V Headset which was shown as a concept device. This VR headset is said to be a direct competitor to Oculus Quest 2, Meta Quest Pro, and the like. The headset has a 108-degree field of view, passthrough cameras, and 4K displays with 1512ppi pixel density for solid immersion. It weighs around 236 grams which makes NXTWear V a lightweight VR headset, especially if we look at the already available options. 
It's worth mentioning that TCL has no plans to introduce the NXTWear V headset commercially. This VR device might end up being an enterprise product for training or VR work environments. Well, if these initial VR experiments go successful, they will pave way for lighter & more accessible VR headsets.