When it comes to computers, speed is everything. But you can't upgrade to a brand new model every year. Fortunately, a lot of personal computers are blessed with the ability to upgrade specific components. So, if your old laptop or desktop is starting to get slow, then this product is for you. 
I have been testing the Silicon Power Ace A55 SSD for the past month and here's my review of the same.
Design and Features
The budget SSD comes in a blister card packaging with a warranty registration QR code on the package itself. The Silicon Power A55 SSD features a metal shell casing with the relevant details printed on it like the serial number, logo, and storage capacity. It uses a SATA 3.0 interface for data transfer and uses the standard M3 screw holes.
The Silicon Power SSD has a standard 2.5" design with 100.0 x 69.9 x 7.0mm dimensions. The 7mm thickness means it can easily fit in both the newer generation of laptops as well as the older generation without any issues. 
As mentioned earlier, the SSD has a metal shell casing but it is very lightweight. As compared to my old harddrive, this is incredibly lightweight and the weight difference is fairly noticeable.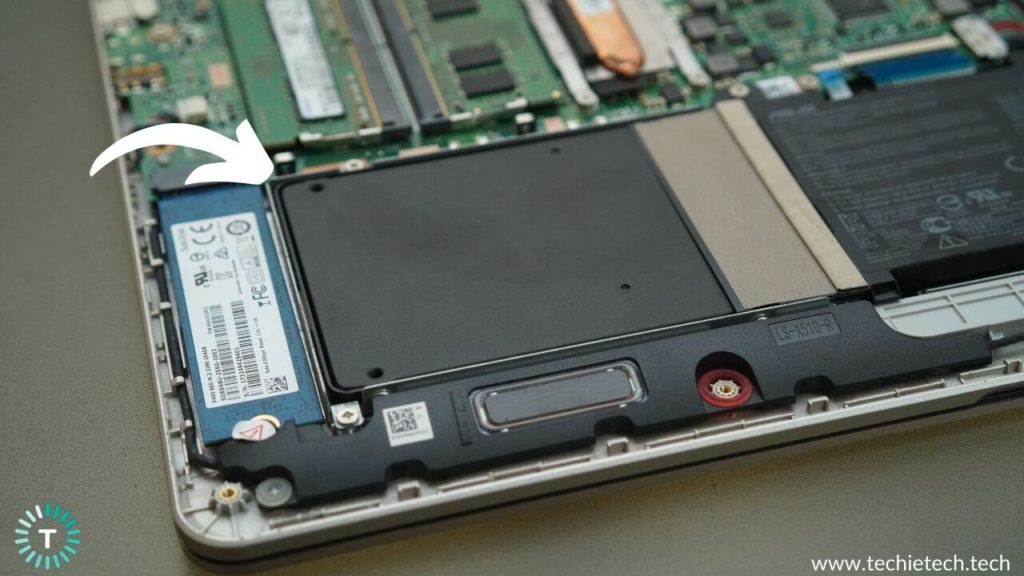 ---
The most distinguishable feature of the Silicon Power Ace A55 SSD is the 3D NAND SLC and Cache technology. SLC (Single-Level Cell) stores one bit of data per cell and is faster and more efficient than other MLC (Multi-Level Cells) and TLC (Triple-Level Cells) based NAND flash memory. But the disadvantage of SLC is that they're very expensive. So, that's why the Silicon Power Ace A55 SSD uses SLC Cache and TLC blocks storage to deliver fast storage speeds at an affordable price tag. 
In simple terms, it uses multiple sets of storage techniques to ensure you get faster speeds and reliability at a very reasonable price. 
Also, the SSD is uninitialized out of the box and has to be initialized manually by GPT. After formatting it to NTFS, you'll get 953GB of usable storage space.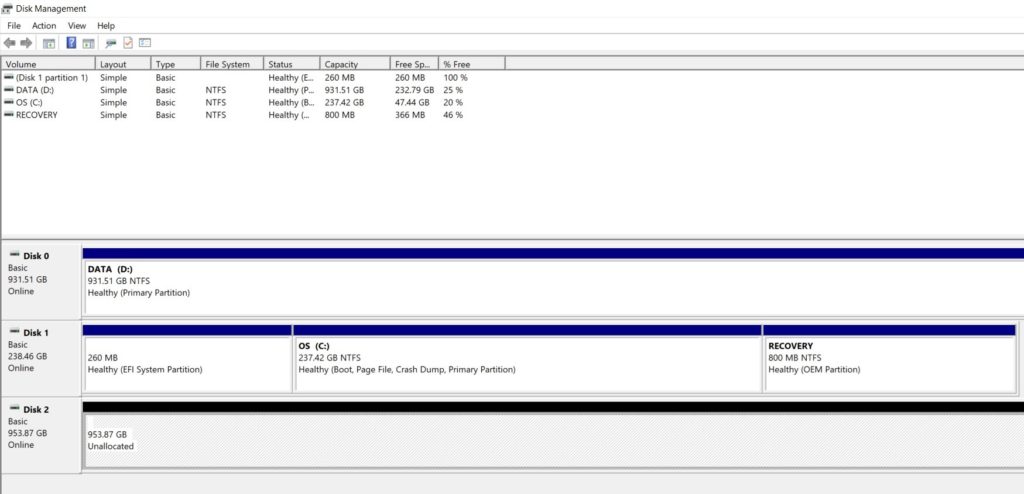 Other features include in-built bad block management and S.M.A.R.T. (Self-Monitoring, Analysis and Reporting) Technology to make sure the SSD is efficient and lasts longer.  
Silicon Power also offers a tool (SP Toolbox) for monitoring the health and performance of the SSD but you won't need it in the initial months. 
Specs

Apart from the dimensions, capacity and other technical specs, the speeds vary from system to system. I plugged this in a desktop PC and I got different read and write speeds. So, I tested this SSD primarily on my laptop. Rest of the details have been shared in the performance section. 
Performance
I've been using the Silicon Power Ace A55 SSD for weeks now and have replaced my laptop's internal HDD with the same. 
Here are the specs of the laptop I tested the Silicon Power Ace A55 SSD on: 
| | |
| --- | --- |
| Laptop Model | Asus Vivobook S15  |
| Processor | Intel i5 8250U 8th Generation  |
| GPU | Nvidia MX150 2GB, Intel UHD Graphics 4GB |
| RAM | 16GB |
| Primary SSD | SanDisk SD8SN8U256G1002 |
So, my laptop has a primary 256GB SanDisk SSD on which I've installed Windows 10 and it came with a 1TB HDD installed. I replaced the HDD with the Ace A55 SSD and have installed all my games and work files on it. 
I tested this SSD very thoroughly by doing multiple copy and paste tests with different files sizes and file items along with some really intensive video editing and rendering. 
Copy/Paste Speeds
This is the most common test for judging how good any drive is in real life. I copied and pasted multiple files and folders with different sizes ranging from 4GB to even 100GB backups from the Ace A55 SSD to the primary SSD and vice versa. I also moved my old backup from my external SSD, the
Lexar Sl100 Pro via a USB 3.0 port. Here are the speed test screenshots of how the Silicon Power Ace A55 SSD performed: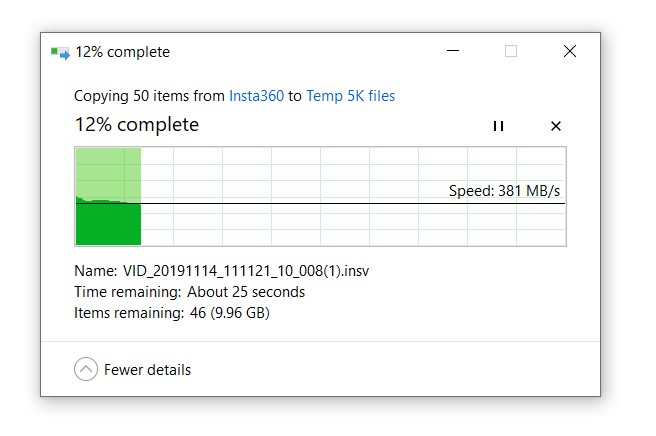 At the end of the day, these numbers vary a lot because they're affected by a lot of factors. It could be the file size, the file destination or file origins and whether the SSD is being used in a background task or not. 
To sum it up, the SSD is fast. Many times I was copying large video files, north of 5GB and after giving the paste command, I was shocked to see the copy and past window didn't even open up and it was done within 5 seconds. I actually had to double-check that multiple times. 
Speedtest
Here are some screenshots of Silicon Power Ace A55 SSD's speed tests :
Crystal Mark Test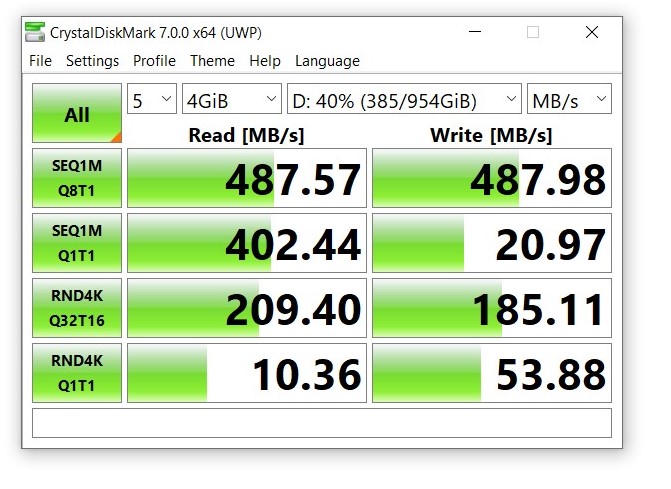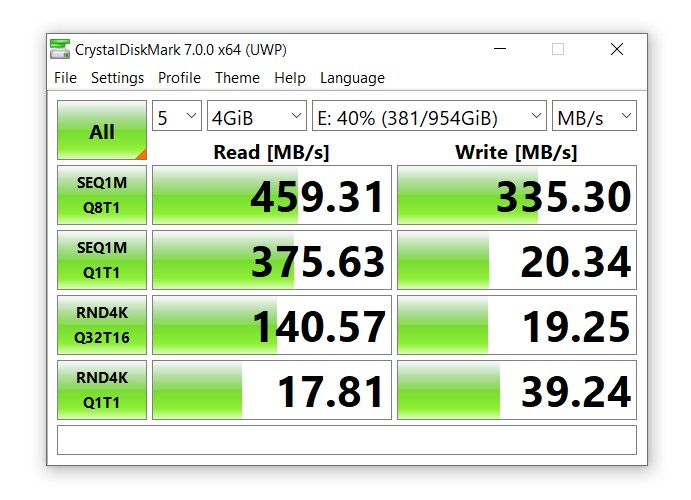 ATTO Disk Benchmark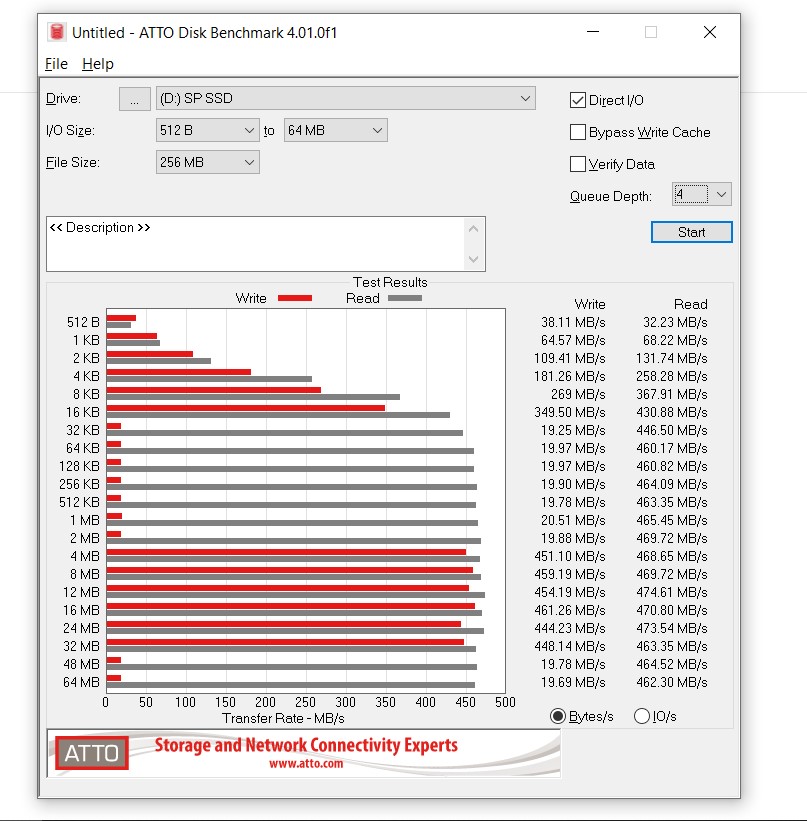 Video Editing
I primarily shoot with a mini Cinema camera, the ZCAM E2 and the file sizes are very big and require a lot of post-processing. 
So, in order to test and review the Silicon Power A55 SSD, I decided to shoot and edit a video in 4K@160fps on DaVinci Resolve Studio video editing software. In simple terms, this is a very difficult and power-consuming task for even the high-end PCs.
So, I shot the clips in the H.265 codec and then transcoded the same clips into ProRes and HNxHR codecs. Here's what it means in simple terms, the H.265 (Codec A) takes up less space but requires the CPU and GPU to work harder to display the video in editing software. But the HNxHR or ProRes (Codec B) takes up a lot of space but are easier to process in editing software. For example, a 30-second H.265 4K clip shot at 160 frames per second was around 400MB in size. But after transcoding, the same file's size crossed 6GB. 
Here's a screenshot of the total raw files used for editing the video: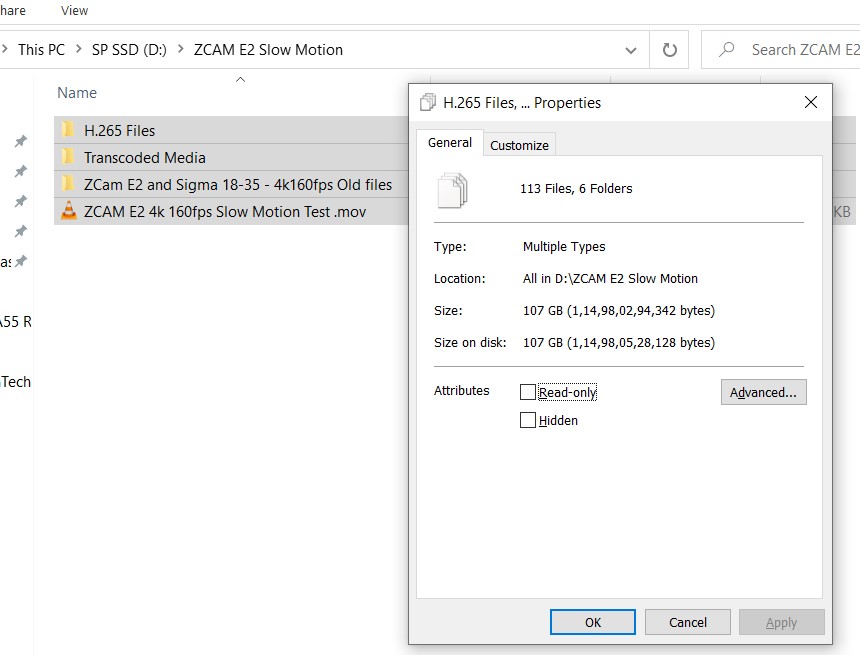 The editing process was very smooth, In fact, it was a lot smoother than I expected it to be. The final export of the video was in 4K @30fps in QuickTime codec. In short, all the source files and final export file and even the editing software was installed on the Silicon Power A55 SSD and it performed all these operations without any hiccups at all. 
Here's the final video for those who want to see the outcome :
Apart from this, I edited a bunch of long 1080P videos and they had absolutely no issues at all.
Gaming Test
I played Call of Duty Modern Warfare 3 and Assassin's Creed, and a bunch of old games like Counter-Strike GO to test the Silicon Power Ace A55 SSD gaming performance. 
I didn't face any lag or frame drops of any sort. The SSD performed very well. Although, I didn't test with any of the latest games like PUBG or Fortnite. 
But my gaming experience with the Silicon Power Ace 55 SSD was pretty good. 
Competition Landscape
It's a tough market out there when it comes to SSDs. Here are some alternatives to the Silicon Power Ace A55 SSD:
Pricing
The Silicon Power Ace A55 SSD comes in the following storage capacity; 
64GB, 128GB, 256GB, 512GB, 1TB, 2TB.
I tested the 1TB variant and it can be bought online for $100 USD. A lot of times you can even get for under $90.
Price on Amazon
Conclusion 
I loved the Silicon Power Ace A55 SSD and haven't had any issues with it. So, if you have an old PC that is slow or want to switch your secondary hard drives to an SSD, this is the perfect replacement that won't burn a hole in your pocket.