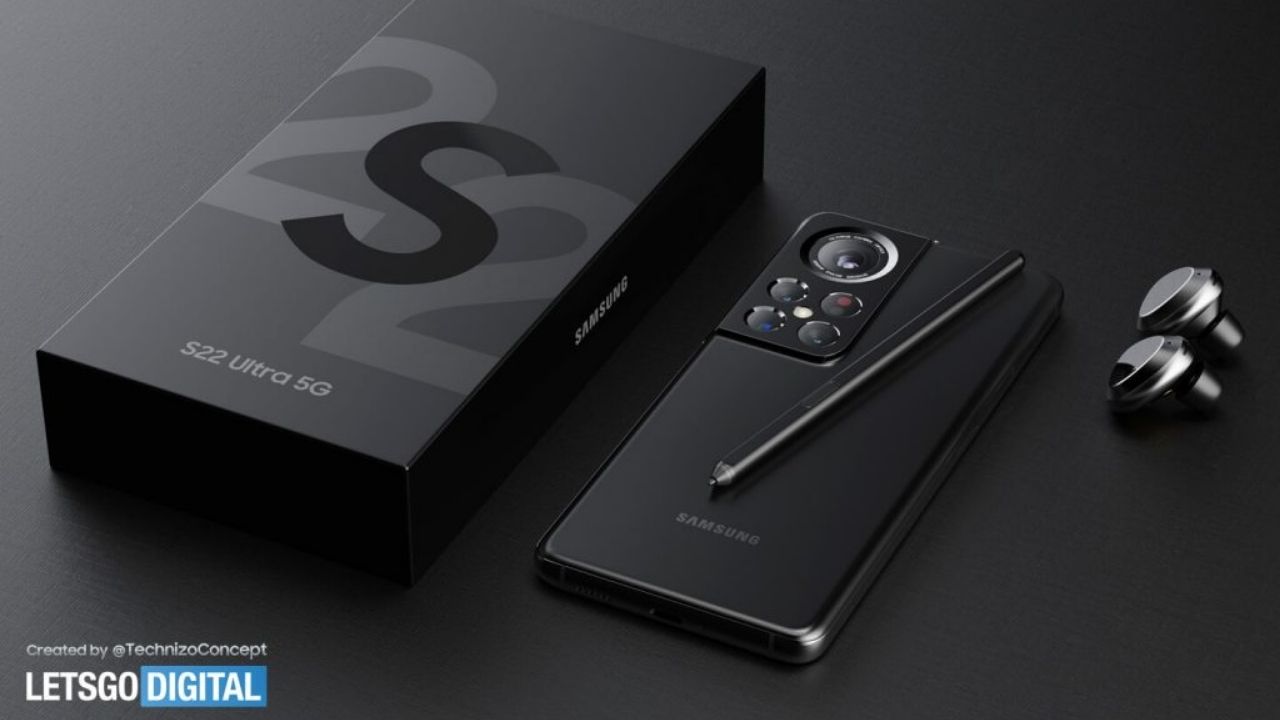 After last week's Samsung Galaxy Unpacked and the formal announcements of the Galaxy Z Fold 3 and Galaxy Z Flip 3, it's time to focus on the next generation of Samsung flagships, the Galaxy S22 series. Ice Universe, a well-known Samsung tipster, has released a new report detailing the major hardware specifications of the three Galaxy S22 variants. According to reports, the general design is a development of the existing Galaxy S21 appearance.
To begin with, Samsung is likely to release a 6.01-inch Galaxy S22, as well as a 6.55-inch Galaxy S22+ and a 6.81-inch Galaxy S22 Ultra. For comparison, the Galaxy S21 has a 6.2-inch display, the S21+ has a 6.7-inch diagonal, and the S21 Ultra has a 6.8-inch display.
The S22 Ultra model will be the only one with QHD+ resolution and an LTPO (low-temperature polycrystalline oxide) screen, which allows for a dynamic refresh rate change and enhanced battery life management.
The Galaxy S22 series is expected to be introduced, in early February. Despite this, leaks have gradually emerged in an attempt to give information regarding Samsung's next-generation flagship phones. The most recent of them claim to provide information on the cameras of the Galaxy S22 and S22+.
The Galaxy S22 and S22+ will both have 50 MP primary cameras, according to a fresh leak from GalaxyClub in the Netherlands. Rumours have been pointing in that direction for a long, so we can expect the phones to eventually upgrade from the S21 and S21+'s MP primary cameras. It's unclear whose sensor will be used, although Samsung's own GN2 might be an option. 
The telephoto camera that will be available on the S22 and S22+ is the actual story here. According to the source, both phones will include a 10 MP telephoto camera. After the
Galaxy S20, S20+, S21, and S21+ all employed 64 MP sensors for digital zoom, this implies a return to optical zoom. Even more intriguing is the fact that the S21 Ultra's 3x telephoto camera also employs a 10 MP sensor. That camera sensor will most likely be borrowed by the S22 and S22+, ensuring outstanding zoom performance. 
Also Read: Best Cases for Galaxy S20 and S20 Plus
Finally, the ultra-wide-angle camera from the S21 series is anticipated to stay unaltered. For the time being, the main mystery revolves around the front-facing cameras. Unlike earlier reports, the Samsung Galaxy S22 series is expected to include a standard punch-hole. For the time being, the Galaxy Z Fold will be the only device with an under-screen camera. 
Image credit: LetsGoDigital & TechnizoConcept