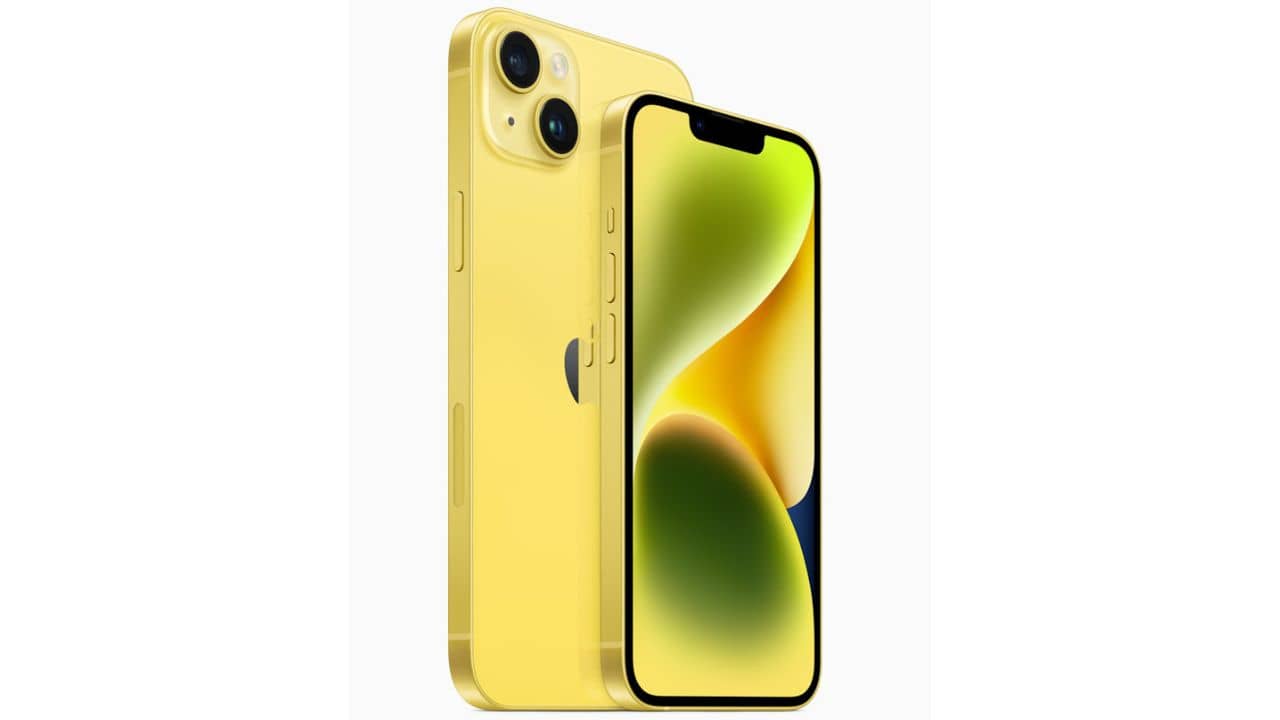 Keeping up with the tradition, Apple has introduced a new color for its latest iPhone, recently. The Cupertino giant has announced Yellow colors for iPhone 14 and iPhone 14 Plus. If you are waiting for new colors of the iPhone 14 Pro and iPhone 14 Pro Max, sadly you'll have to wait for the iPhone 15 Pro series. 
Yellow iPhone 14 and iPhone 14 Plus: No changes in specs and price
As far as specs are concerned, you won't see any changes in terms of the design or functionality of the new Yellow iPhone 14 and 14 Plus. Neither you'll have to pay more to get your hands on the Yellow iPhone 14 and iPhone 14 Plus. The Yellow iPhone 14 and 14 Plus start at $799 and $899, respectively. To remind you, the price is identical to what we saw at the time of launch for both iPhones. That's not all, Apple also updated its collection of iPhone cases and Apple Watch bands with some amazing Spring colors. The
new iPhone cases are available in Olive, Sky, Iris, and Canary Yellow shades. 
As far as Apple Watch bands are concerned, you'll get an even greater variety of options. The Braided Solo Loop, Sport Band, Hermès bands, and Solo Loop are now available in different shades including Canary Yellow, Olive, Purple Fog, Sprout Green, Bright Orange, and Sky.  
Yellow iPhone 14 and 14 Plus: Availability and Pre-order details 
Yellow iPhone 14 Plus and iPhone 14 will be available for pre-orders starting on 10th March at 8 AM EST. Users from over 60 countries including the US, UK, and Canada, can pre-order the Yellow iPhone 14 and 14 Plus. While the new colors will be available on March 14th. 
Apple announced Yellow iPhone, but it's not the first time!
This is not the first time Apple has announced Yellow shades for an iPhone. We have seen the iPhone 5c getting an extremely bright Yellow option, while the
iPhone 11 was available in a bit pale Yellow shade. However, it is the first time we have seen Yellow colors in iPhones with a new modern flat design.
Banner Image Source: Apple