According to a new report, Google may stop providing WhatsApp users with limitless storage for their backups. According to the WhatsApp update tracker, a new feature is in the works that will allow users to manage their WhatsApp chats while uploading to Google Drive to reduce backup size. 
This should not happen because WhatsApp backups are not counted against Google Drive's storage quota. However, the existence of such a feature suggests that Google intends to stop providing WhatsApp users with unlimited storage.
Also Read: Google Drive not working on Android? Here are 14 ways to fix it
According to a support website, WhatsApp backups do not presently use the Google Drive storage limit. iPhone users, on the other hand, do not enjoy this benefit because Apple counts WhatsApp backups as part of their iCloud storage allocation. 
Don't miss: WhatsApp history transfer between iOS and Samsung phones is now available
The strings displaying messages to inform users when Google Drive is almost full and surpasses the given capacity are shown in a screenshot posted by WABetaInfo. When users back up their WhatsApp conversations, these alerts might be sent out. Users can also be offered the option of excluding certain file types from backup in order to prevent exceeding their storage limit.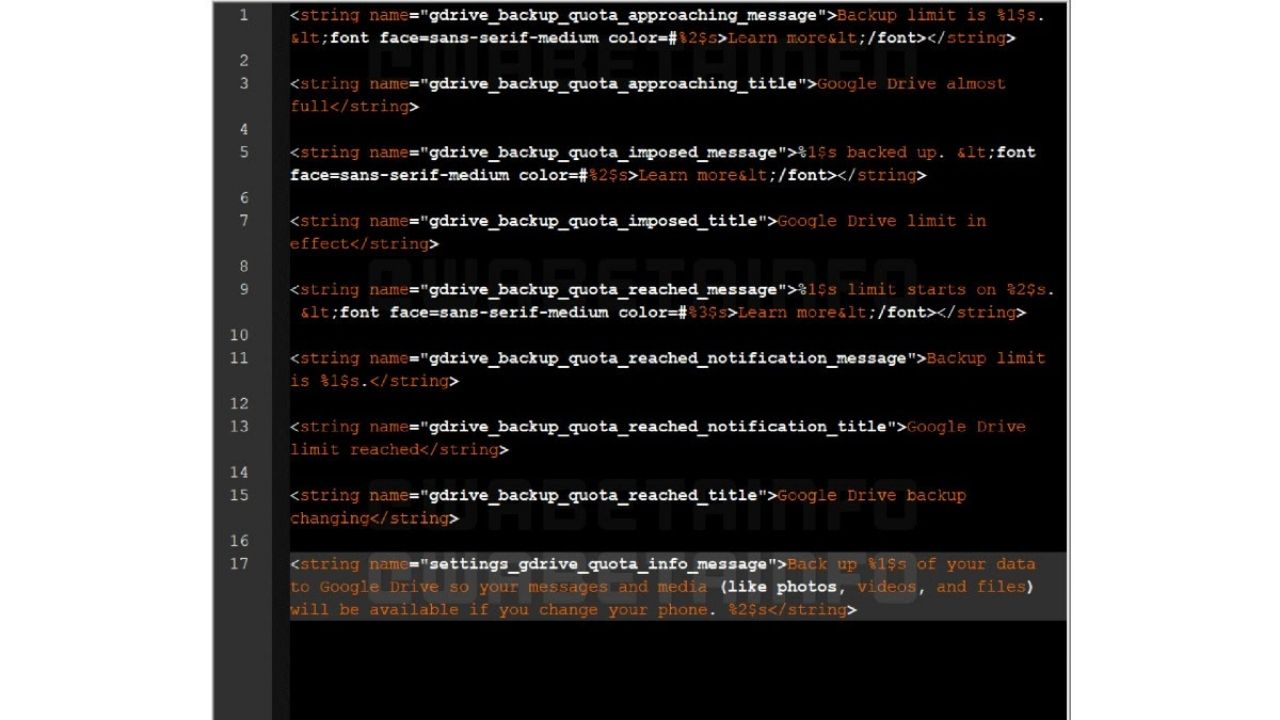 Also Read: WhatsApp not working on iPhone? Here are 10 ways to fix it
It wouldn't be shocking if Google withdrew the limitless storage allowance for WhatsApp backups, similar to how the firm ended the unlimited free storage perk for Google Photos users last year. The shift can be interpreted as an attempt to persuade customers to purchase Google One plans, which start at $1.99 in the United States for basic cloud storage access of 100 GB.
Also Read: How to make your own custom WhatsApp stickers