When you buy yourself a cutting edge, shiny new iPhone, you have to make a very important decision. The decision to either go the safe way and protect your phone with a case that hides your new phone's design or go caseless as you relish the look and feel of the phone but constantly being a drop away from catastrophe. The perfect compromise here is a clear case. A case which protects your iPhone well and does not cover its color and design. But creating a clear case is a challenge of its own, with many cases yellowing and some not being as crystal clear as we would like. Mkeke has a clear case of their own and we have been testing it out on our iPhone 14 Pro Max over the past week. Here's how that went! 
Mkeke Clear Case for iPhone 14: Impressions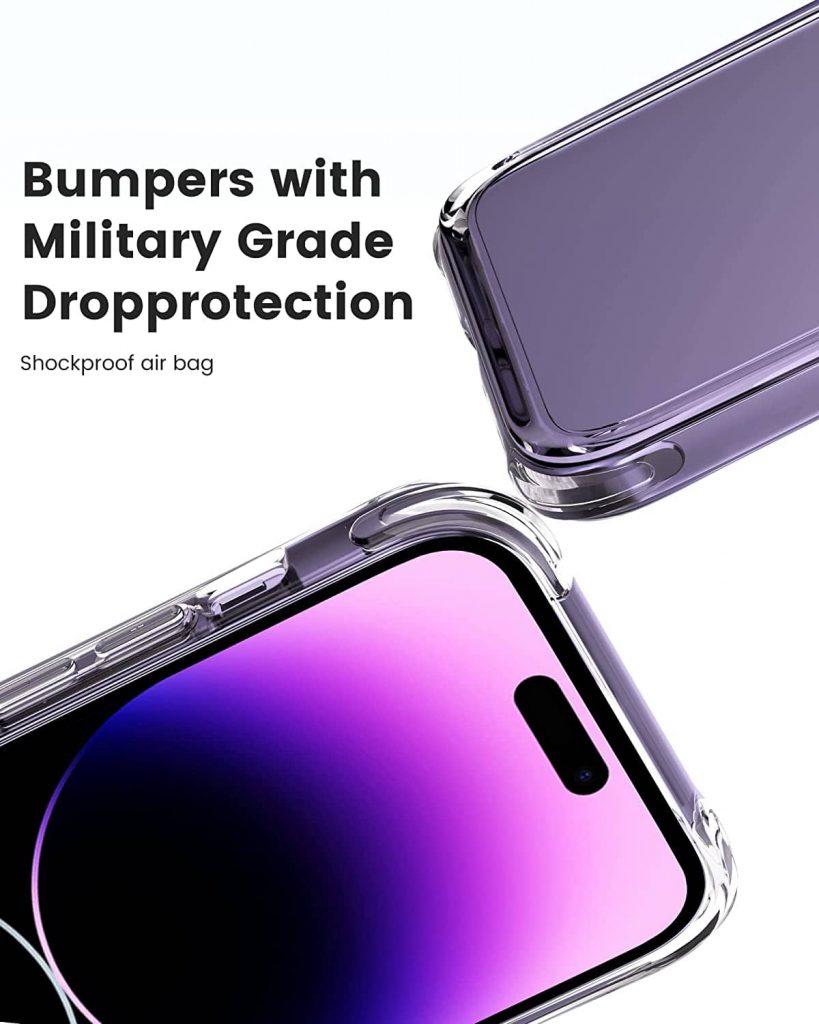 The Mkeke clear case comes in a very minimal, pleasing packaging. As soon as we took the case out of the box, the first thing we noticed was how the case seemed both light weight and rugged at the same time. The transparent polycarbonate back is incredibly clear. So much so that you could look or click a picture through it and it would be incredibly hard to tell there's some sort of a layer in between. 
Another significant thing I noticed and appreciated about the Mkeke clear case was the presence of thick TPU columns on all the 4 corners of the case. Your iPhone is likely to land on a corner if you end up dropping it which is why this extra padding will go a long way in providing shock protection. 
Also read: Best Chargers for iPhone 14 Pro Series
Mkeke Clear Case for iPhone 14: Daily Usage
After the initial unboxing, I have been using the Mkeke clear case on my personal iPhone for about a couple of weeks now and I have a lot of observations to share. Let me premise it by saying that this is my definitely favorite clear case of the many I've tested so far. 
The buttons on the Mkeke Clear Case are excellent. They provide good feedback and are much better than most clear cases with mushy buttons. In addition to this, both the border around the display and the border around the camera island at the back are raised for protection. This forms a lip which does not let the actual glass of the display or the camera lens touch the surface when you put it face up or down. This will go a long way in preventing minor scratches that we get from our daily usage routine. While I thankfully haven't dropped my phone yet, I also believe that the raised edges will provide some protection in case of drops.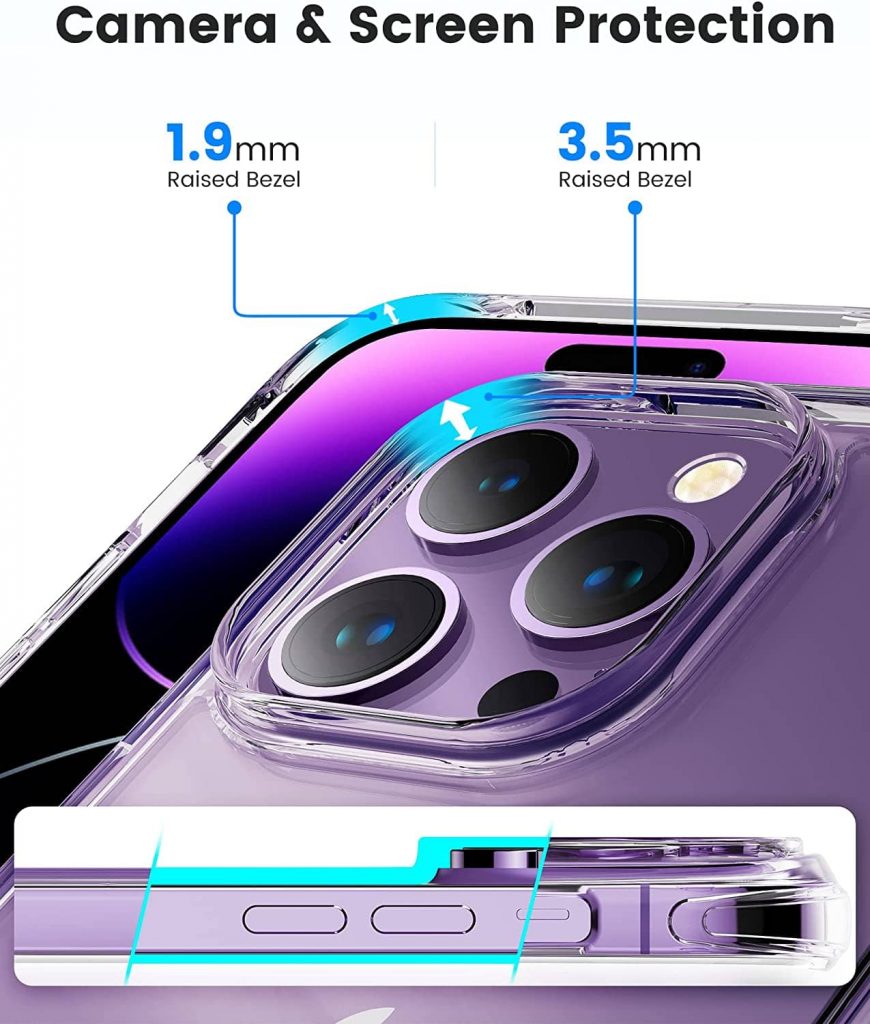 I'm also very happy to report that the Mkeke Clear Case has not begun yellowing in my usage period. This is a very good sign because a large number of clear cases that I've tested begin to form a yellow tint around the TPU edges by the end of the first week of usage. Mkeke claims to use some form of an anti-yellowing technology on their clear cases. While we are not familiar with how it works, it clearly seems to be effective. 
Another thing I appreciate about the Mkeke Clear Case is the use of different materials on different parts of the case as required. So the back plate is a thick, rigid polycarbonate which absorbs all the impact in case the phone gets dropped on its rear. The sides are made of this flexible TPU which is great for absorbing shocks but also flexible enough to easily allow you to install and remove the phone as required. The same material also wraps around the edges of the iPhone when you install it, which provides a very reassuring grip on the phone. 
In addition to this, I have also been testing a lot of different screen guards for the iPhone 14 Pro and I'm happy to report that the Mkeke case did not have any compatibility issues with a single one of them. This is a potential deal breaker for a lot of people as some cases tend to push the screen guard upward, making way for air bubbles and debris under it. 
Also read: How to shoot 48MP Pictures on iPhone 14 Pro Series without sacrificing storage space
Mkeke Clear Case for iPhone 14: Conclusion
While I usually do not use a particular phone accessory after I'm done reviewing it, I think I'm going to make an exception for the Mkeke Clear Case. Not only does it tick all the right boxes, but it also has some nice nifty additions which make it a great case to use on a daily basis. 
The case is usually available on Amazon for a discounted price of around $20 which makes it excellent value for money. At this price point, I can confidently say that the Mkeke Clear Case successfully punches way above its class. 
I would highly recommend the Mkeke Clear Case for anyone who is looking for an excellent, value for money clear case for their smartphones. You can buy one on the link below-
Check Price on Amazon – iPhone 14 Pro
Check Price on Amazon – iPhone 14 Pro Max
Check Price on Amazon – iPhone 14 Plus
Check Price on Amazon – iPhone 14