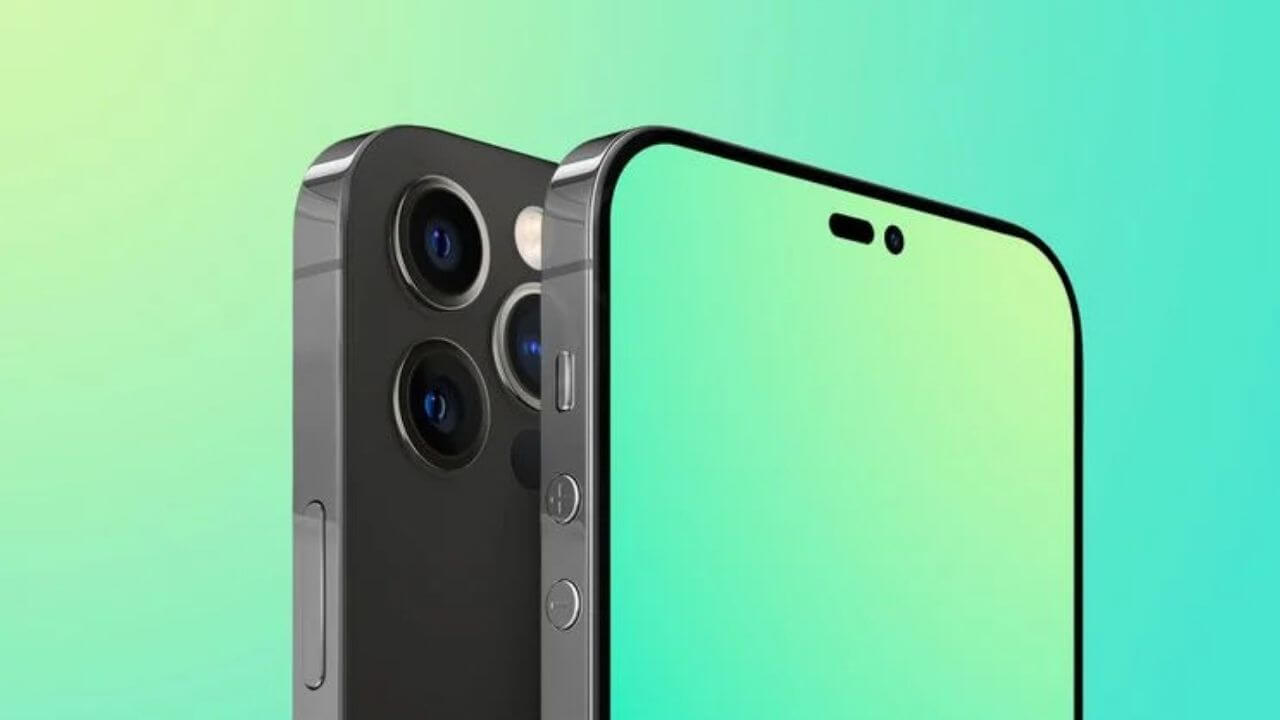 Since before the launch of the iPhone 13 series, rumors have been hovering around the design and specs of the iPhone 14 lineup. We have already seen several renders hinting about the design and specs of the iPhone 14 lineup. And now, leakers have probably put forward the biggest changes you might see in the next generation of iPhones. Yes, I am talking about a new pill-shaped notch and extensively reduced bezels.
Pill-shaped Notch on iPhone 14 Series
If rumours and the leaked CAD designs are believed, the Pro variants of the iPhone 14 lineup, iPhone 14 Pro Max and the iPhone 14 Pro will sport a pill-shaped notch. If this comes out true, it can be one of the biggest changes in the history of iPhones as previous models were continuously being shipped with a much wider notch which was a kind of hallmark of all the iPhones. 
Apple did reduce the size of the notch in the iPhone 13 series but the unattractive notch still remains. 
It is also claimed that the tiny notch is complemented side-by-side with a punch-hole selfie camera which can be used as FaceID. In terms of dimensions, the pill-shaped notch on iPhone 14 Pro Max will have a length of 7.5mm whereas the diameter of the punch hole camera is claimed to be 5.59 mm. 
iPhone 14 Lineup to Have Thinner Bezels than its Predecessors
That's not all, leakers have also estimated the dimensions of the upcoming iPhone 14 Pro Max. The display size of the iPhone 14 Pro Max is estimated to be similar to the size of the iPhone 13 Pro Max i.e. 6.7 inches. However, reports are suggesting that the tech giant is planning to increase the screen-to-body ratio on the iPhone 14 Pro Max owing to significantly reduced bezels than its predecessor which sported 2.42mm bezels. The upcoming iPhone 14 Pro Max's bezel thickness could see a significant 20% drop in the bezel thickness making it 1.95 mm. As far as iPhone 14 Pro Max dimensions are considered, the iPhone 14 Pro Max is expected to be 160.7 mm in height, 78.53 mm in width, and 12.16 mm in depth. 
Here are the images of the cad file and full measurements of iPhone 14 Pro Max that I obtained. I will share more details about it in the coming newsletter. 🧵 pic.twitter.com/CTLLVOtgb7

— ShrimpApplePro 🍤 (@VNchocoTaco) April 4, 2022
While we welcome the new design of next-gen iPhones, it is also important for you to understand that this information is still speculative and shouldn't be deemed as confirmed by any chance.