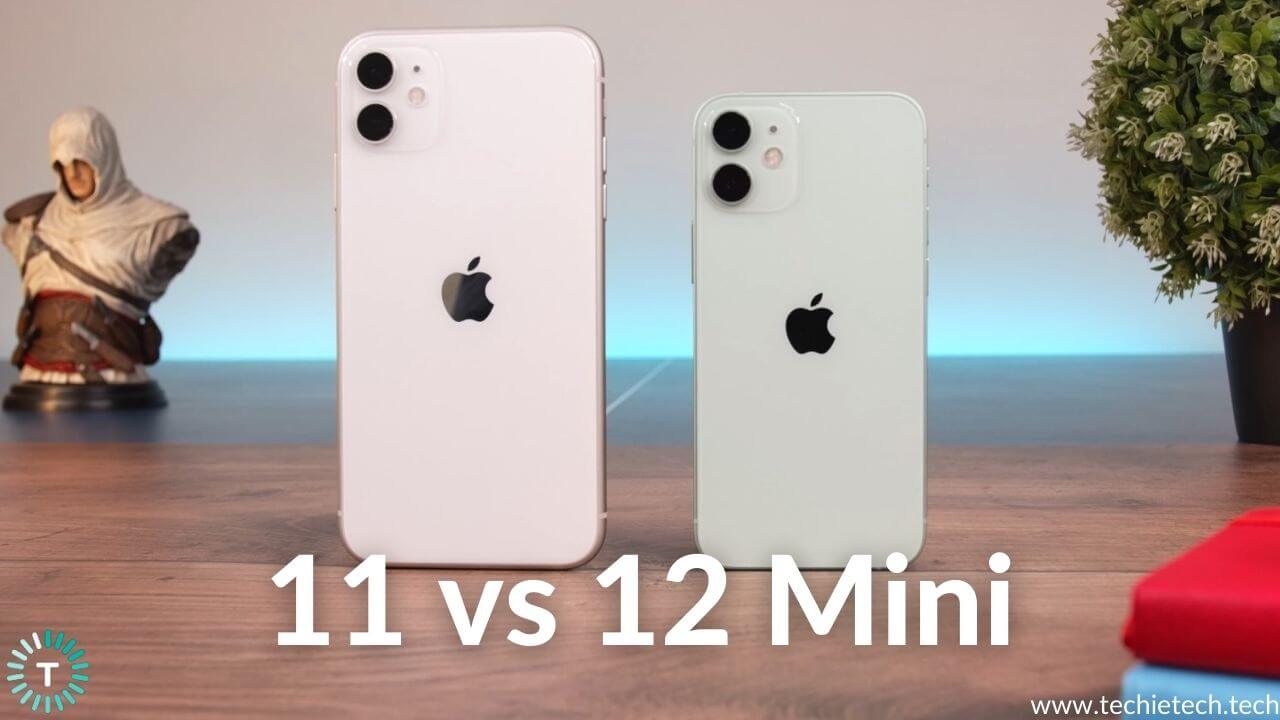 If you are out shopping for a well-priced, mid-segment iPhone, chances are you're confused between the iPhone 11 from 2019 and the latest iPhone 12 Mini. I have used both of these phones extensively and trust me when I tell you, it is not easy to choose one for yourself. 
Design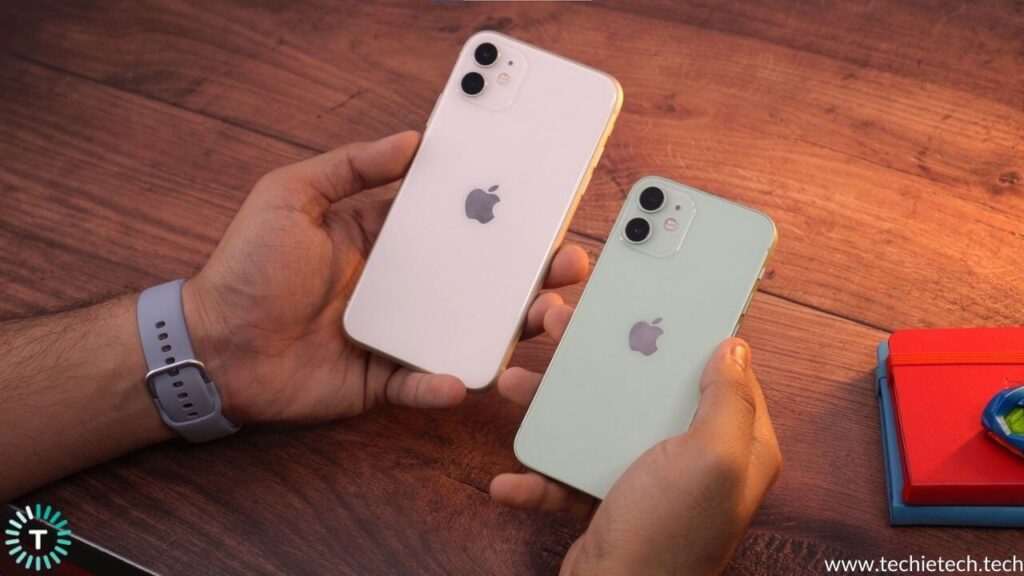 There are ways in which both these phones are completely identical and there are ways in which both these phones are poles apart. Build quality and design is one of those poles apart areas. The iPhone 11 has a footprint which actually looks and feels massive in comparison to the tiny 12 Mini. It houses a larger display, so of course it has to be bigger but it also has significantly thicker bezels around the display and rounded edges which just makes it feel big. Talking of in-hand feel, make sure to check out our roundup of the best Popsocket grips for the iPhone 11.

The iPhone 12 Mini on the other hand is like Apple reviving the old iPhone 5. It has a very similar footprint and the same flat aluminium edges. It looks and feels stellar, definitely hotter than the iPhone 11. The small size makes it a dream come true for small iPhone users who can now finally get a small size, maxed out iPhone without any compromise. On the other hand, the small footprint can feel a bit toy like if you're upgrading from a large or even a regular sized smartphone.


Apart from this, both phones have matte aluminium edges and both have glossy glass on the back which attracts a fair amount of fingerprints. The iPhone 12 Mini does have Ceramic Shield glass which should be 4 times more shatter resistant according to Apple. 
Also read: Best Protective Cases for iPhone 11
Display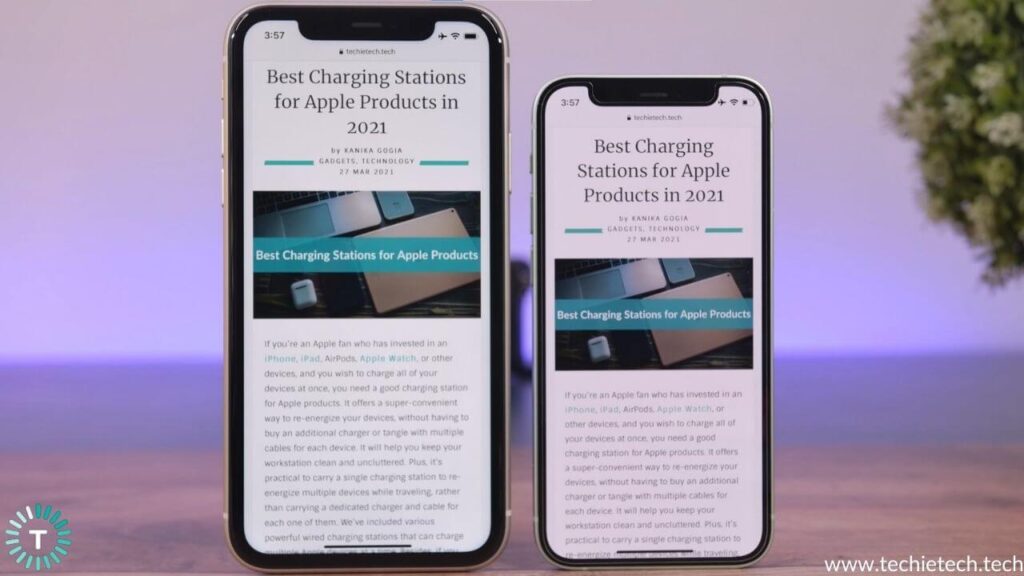 Peep under that glass and you see the display panels. Again, poles apart. The iPhone 11 has a somewhat controversial, 6.1", IPS LCD with a density of 326 pixels per inch. Honestly, the display is not bad in itself. It is perfectly usable with decent colours and good saturation. But put it next to any smartphone from the same price segment and it just hangs its head in shame.

With the iPhone 12 Mini, you get a far more technically advanced display. A big quality jump from LCD to AMOLED, a big density jump from 326 to 476 pixels per inch and significantly smaller bezels. Quality wise, the iPhone 12 Mini's display crushes the iPhone 11. However, size matters. The 12 Mini's 5.4" display might be better quality but is significantly smaller. This makes it less ideal for users who watch a lot of videos, play games or just use their phones a lot. There is a reason that big phones became the norm and while I can relate with the niche segment which loves the 12 Mini, I simply cannot deny the convenience of a larger display over a smaller one. 
Also read: Best Accessories for iPhone 12 Mini
Software & Performance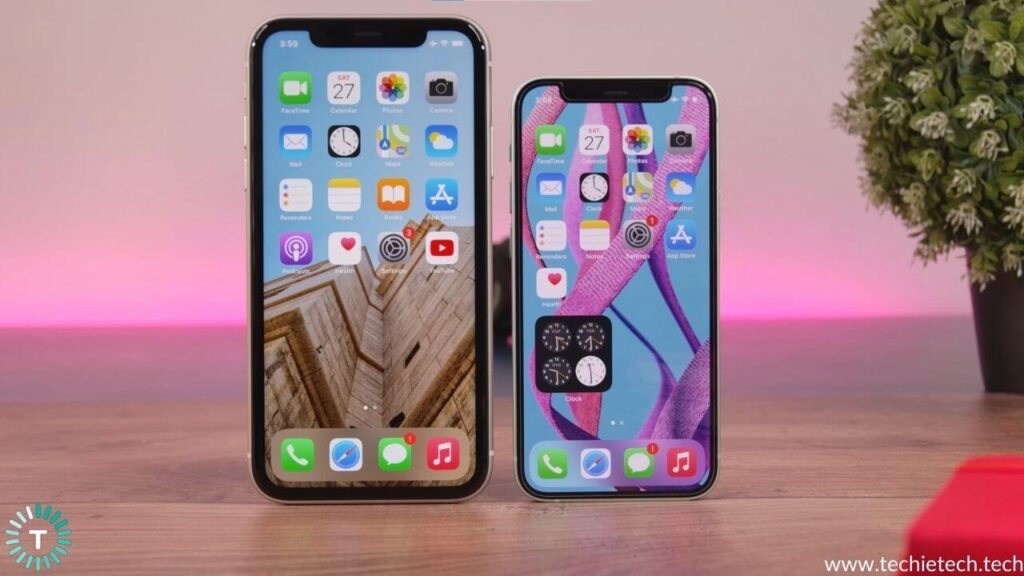 But enough poles apart for now. Let's talk something very similar now. The software experience and performance. Both phones run on the latest version of iOS 14 and the entire software suite is exactly similar. Even when it comes to performance, the iPhone 11(review) and iPhone 12 Mini, both, are extremely capable performers. I used both extensively and observed no difference in performance levels despite the newer generation A14 CPU in the iPhone 12 Mini.

However, that generation gap will make a difference in a few years time. Being the newer model, the 12 Mini will sustain smooth performance for a longer period of time and also get an year more of software updates compared to the iPhone 11. 
Also read: Best Clear Case for iPhone 11
Cameras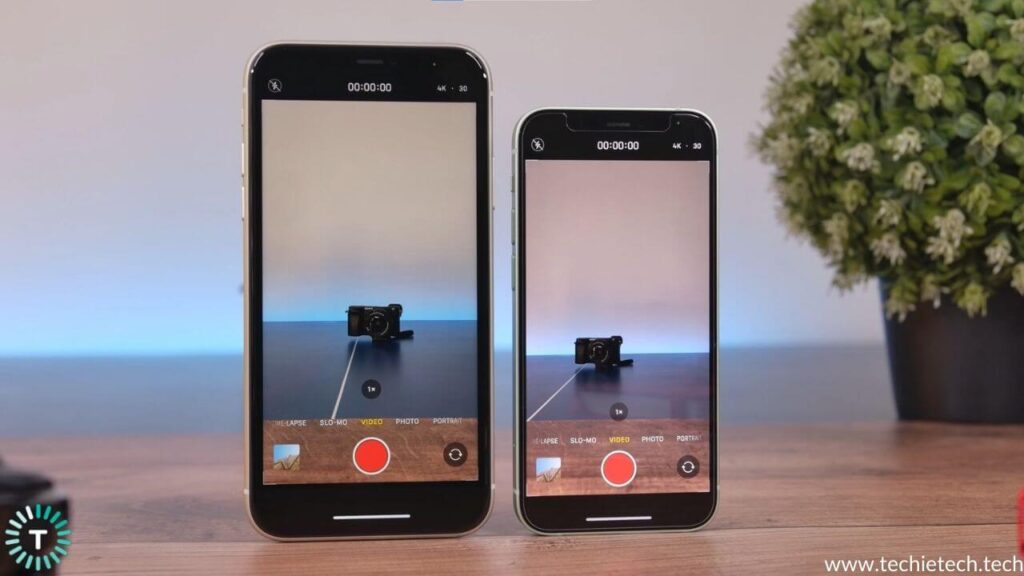 Let's talk about the cameras now. In terms of optics, both smartphones have very identical camera setups. Both iPhones sport a 12MP f2.4 ultrawide camera, and a 12MP f2.2 front camera. The major differences are present in the primary camera and the processing chips. The iPhone 12 sports a 12MP f1.6 primary camera with the next generation A14 Bionic chip. On the other hand, iPhone 11 sports a 12MP f1.8 primary snapper powered by A13 Bionic processor. Let's find out how these perform in real life. 
Photos:
Apart from the minor white balance & exposure differences, both devices offer similar results with the primary camera. Pictures shot on both smartphones have accurate colors and high dynamic range. However, the iPhone 12  shoots slightly brighter pictures with more details and better noise processing.

Both iPhones have the same ultrawide camera setup, and the overall picture quality is also very much alike. Upon a closer look, we found that the iPhone 12 takes sharper photos with more details. 

When it comes to shooting portraits, both devices have excellent subject separation accuracy with good skin tones. The iPhone 12 is slightly better at subject separation while shooting in some situations.  

Selfies shot on both devices look amazing with respectable sharpness and accurate skin tones with minor white balance dissimilarities. 

The iPhone 12 is the clear winner when it comes to low light performance. Only the primary camera on iPhone 11 supports low light mode while the iPhone 12's night mode works on both the rear cameras as well as the front selfie camera. The iPhone 12 takes brighter and sharper low light pictures with much better noise processing.
Also read: iPhone 12 vs iPhone 12 Mini: Sizeable Difference
Videos:
In terms of resolutions and frame rates, both iPhones can shoot videos in 4K @ up to 60fps from all 3 cameras. 

When it comes to video quality, the iPhone 11 offers industry leading video shooting performance with excellent colors and rich details.

The iPhone 12 takes all that and tops it up by offering better image stabilisation and Dolby Vision support which is a game changer if you've got a supported display.
To conclude, both smartphones capture some of the best in class photos and videos. If you're a casual user who just wants to shoot and share, the iPhone 11 would be sufficiently capable for you.. However, you can go a step further with better video shooting and low light performance, by upgrading to the iPhone 12. Personally, I think all users will be very happy using either of the 2 phone cameras. 
Also read: iPhone 12 Mini vs iPhone 11 Pro: A Touch Choice
Battery Life & Charging
Coming back to the theme of poles apart, let's talk about the battery life. The iPhone 11, much like the iPhone XR, is an endurance champ. We are talking a battery pack which lasts a day even if you are a heavy user. If you're an average user who just checks news, social media feeds and all that stuff, expect a day and a half's worth of use on a single charge. Unfortunately, the iPhone 12 Mini does not compare so favourably.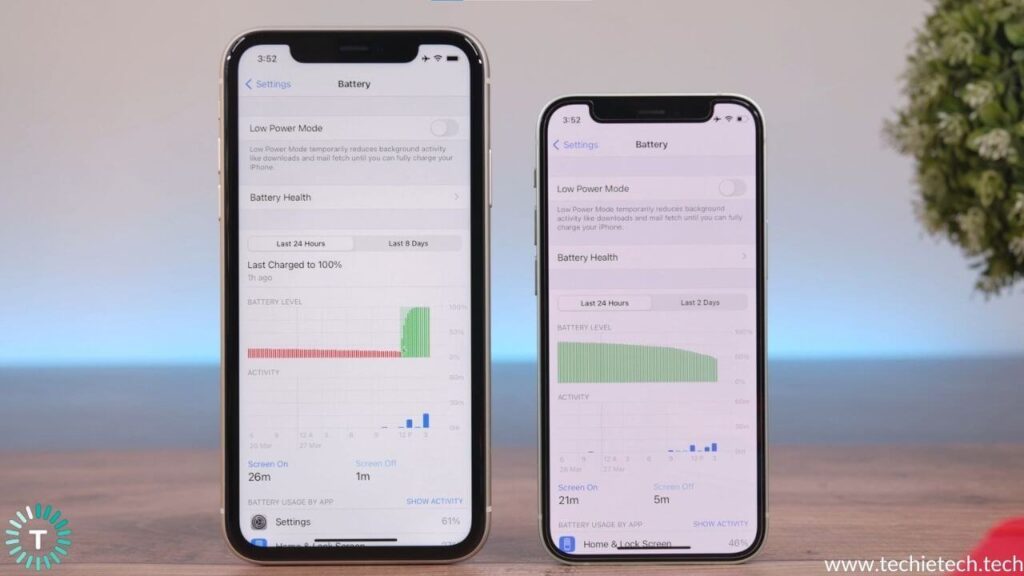 Also read: Best Fast Chargers for iPhone 12 Mini

If you're a heavy user, lasting an entire day will be tough. Gaming is one area where I noticed that the battery drains really fast. Apart from that, for the average user, the iPhone 12 Mini will last a day but not more than that. To kind of summarise it, if I'm going on a single day trip, I will carry a power bank as a 12 Mini user while I won't as an iPhone 11 user.

Another thing to note is that both phones now don't come with a power adapter in the box, Just the charging cable so factor the cost of that in when making your purchase. Both phones support wireless charging but the iPhone 12 Mini has MagSafe support which can allow faster wireless charging and support for some magnetic accessories. 
Also read: Best Fast Chargers for iPhone 11
Call Quality & Speakers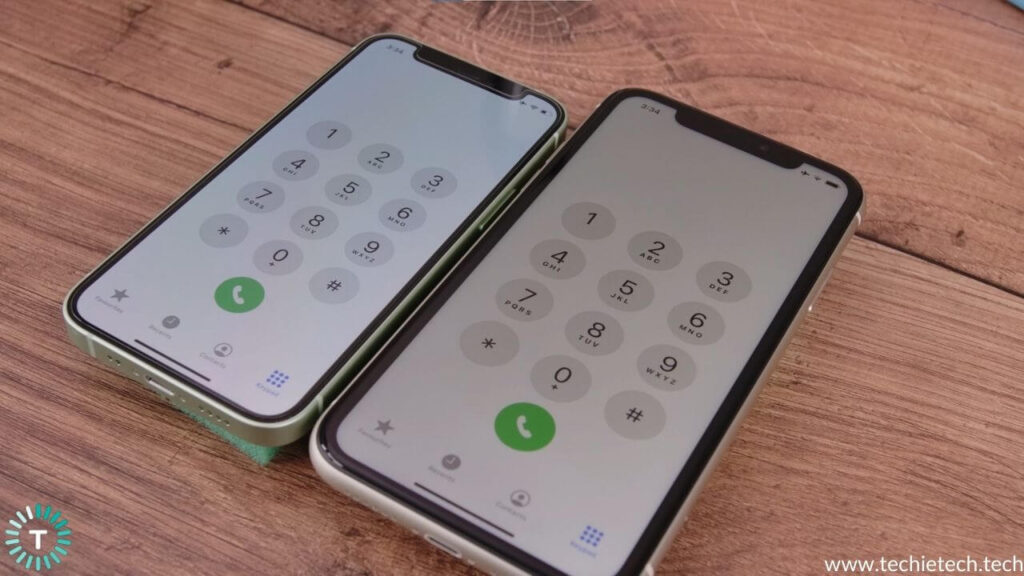 Apart from that, the call quality experience has been quite similar on both with good signal holding capacity and audio quality. When playing back music, I did feel that the stereo speakers on the iPhone 12 Mini sounded a bit tinier in comparison to the more fuller sounding speakers on the iPhone 11. 
Conclusion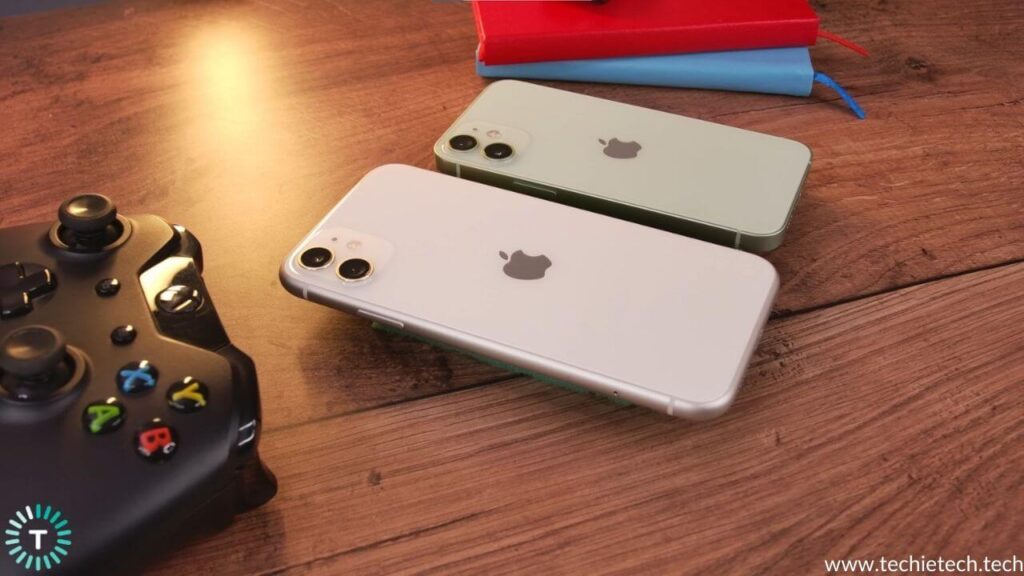 Now, for the conclusion. Between the iPhone 11 and the iPhone 12 Mini, what should be your choice of smartphone. I strongly, strongly urge you to go check both the phones out. In my opinion, the final decision all comes down to the screen and it is a tough one. On one hand is a more usable and enjoyable size while on the other is far better quality. What wins you over is for you to decide.
Check iPhone 11 Price:
Amazon (US): https://amzn.to/3tDmRUu 
Amazon (India): https://amzn.to/30Xhh2O 
Amazon (UK): https://amzn.to/3bWXvL3 
Check iPhone 12 Mini price:
Amazon (US): https://amzn.to/375K8o8 
Amazon (India): https://amzn.to/3nVBWhj 
Amazon (UK): https://amzn.to/2J1BLSg