Lately, Apple has launched some fine iPhones that come with brilliant specifications and designs. But, the exclusion of charging adapters on the latest ones led Apple users to worry a little. That means you're not getting an AC power adapter to charge the latest iPhones like iPhone 12, iPhone 12 Mini, iPhone 12 Pro, and iPhone 12 Pro Max. Rest of the iPhones that are currently on sale have met the same fate including the iPhone 11 and iPhone SE.
We understand it's so frustrating to sacrifice an important accessory, that too a charger. But, don't you worry; there're plenty of third-party options that can offer the same or even better charging experience than the official chargers. And, when we talk about a third-party iPhone accessories brand, Mophie is the name that comes to my mind. That's why we at TechiTechTech decided to handpick some of the best Mophie chargers for iPhones that you can buy right now.
Here, you'll find different types of Mophie chargers that are designed to offer efficient charging for different setups including WFH, office desk and portable chargers. Let's not waste further time, and dig into the details. 
List of Best Mophie Chargers for iPhone You Can Buy 
1. 4-in-1 Wireless Charging Mat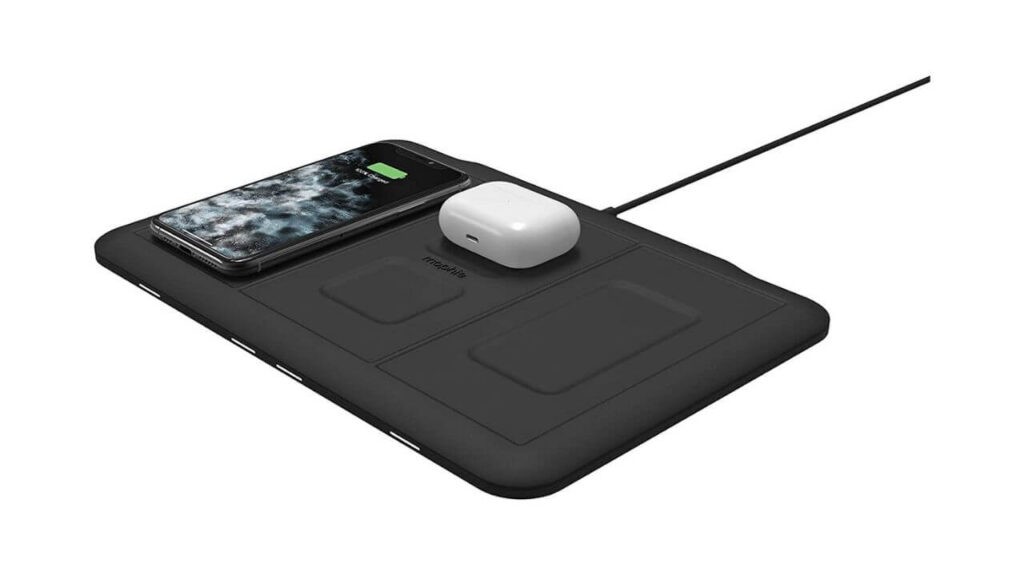 If you have invested in the Apple ecosystem, the Mophie wireless charging pad is suitable for you to power all your devices. The multi-pad design of this wireless charger allows charging different gadgets simultaneously. 
The Mophie wireless charging pad allows easy-alignment of devices to charge them effectively.
It comes with a multiple-coil design that leaves behind the hassle of finding the sweet spot of the wireless charging pad to charge your device.
You can charge five different devices using the Mophie wireless charging mat at one go.
If you're a frequent traveler, you can carry this multi-device wireless charging station anywhere you go; all thanks to its sleek and lightweight design.
Apart from devices under the Apple ecosystem, it is a great option for users looking for wireless chargers for Samsung Galaxy smartphones, smartwatches and wireless earbuds.
It is compatible with case-through charging for cases with a thickness of up to 3mm.
2. Powerstation Hub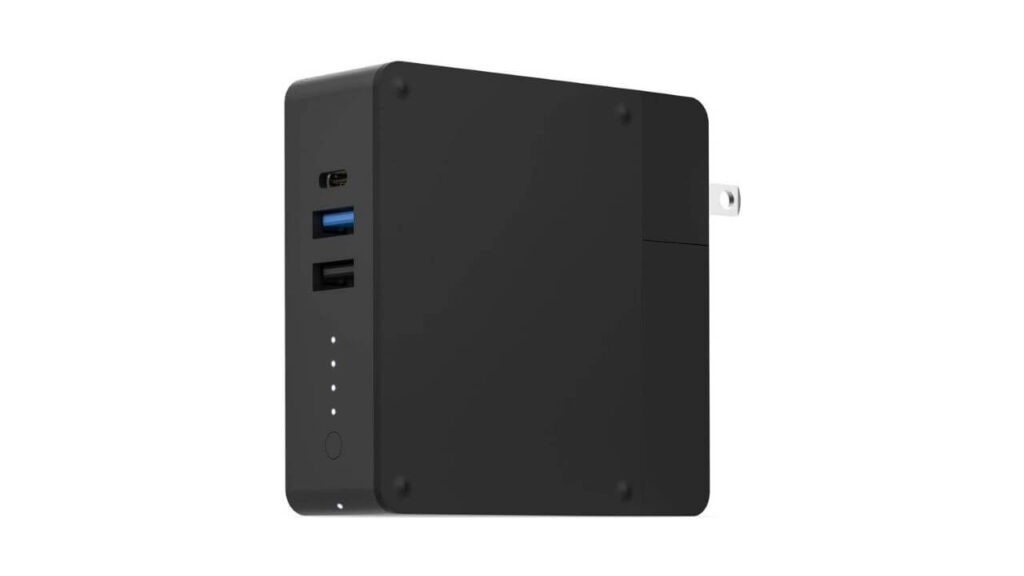 As you all know, Apple doesn't ship charging adapters with iPhones now; you might require a fast charger. And, what's better than getting the Mophie Powerstation hub. Below are some notable pointers of this charger, have a look.  
It comes with an 18W USB-C PD port and 15W USB-A port to efficiently charge the compatible devices including your iPhones. 
It features a compact design and folding plugs that allow you to take it anywhere with minimum space required. 
The universal compatibility of this charger enables you to charge different smartphones across various brands. 
Not to forget, you can use it as a portable charger and charging hub.
The LED lights on the front indicate the charging status of this unique charger. 
3. StreamPad+ 10W Wireless Charger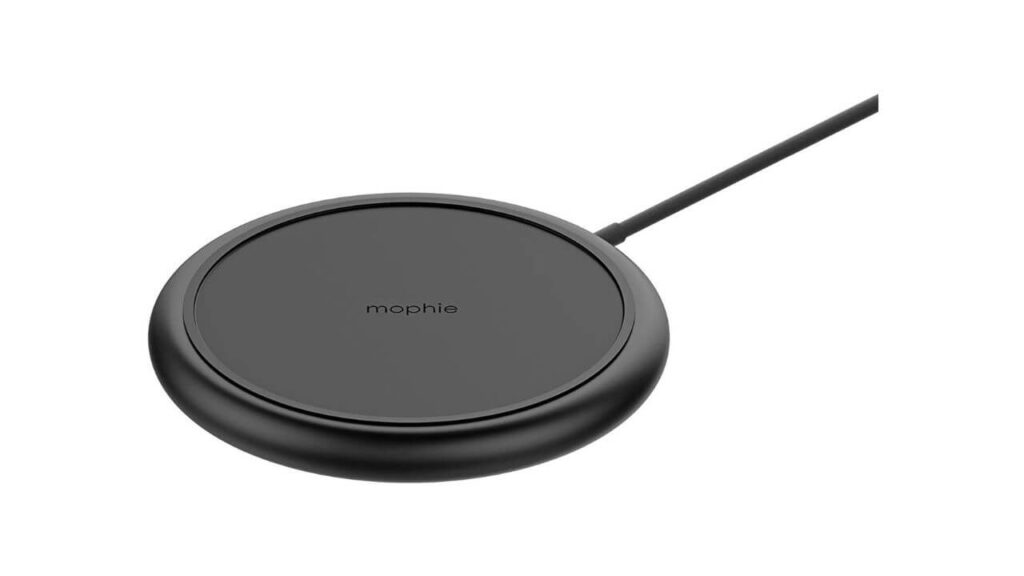 Are you looking for a wireless charging pad for your work from home setup or office desk? If yes, we have the Mophie StreamPad+ for you that will charge your iPhones at 7.5W effectively. Here're some highlights of this sleek wireless charging pad. 
This wireless charger comes with support for fast wireless charging for Apple and Samsung devices. 
The small and compact design ensures maximum portability.
It features a non-slip design to prevent it from slipping off a surface.
This wireless charger is coated with TPU materials for an extra bit of protection from scratches.
Safe circuit technology prevents overcharging as well as iPhone overheating problems while charging.   
It is compatible with case-through charging for cases up to a thickness of 3mm.   
Also, you will get a 1.5meter (4.9 feet) micro-USB cable with the pack.
4. 20000mAh Portable Charger for iPhone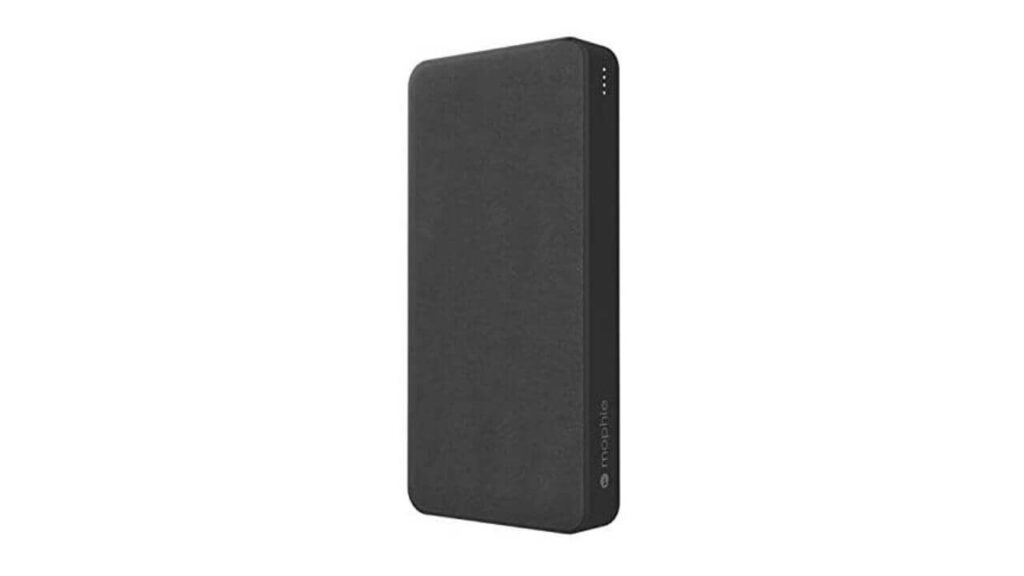 This is one of the most useful 20000mAh portable charger for the iPhone from Mophie. You can charge three different devices using this portable charger.
Aesthetically, the premium fabric design looks and feels great in hand; while it protects the portable charger from scratches and dents.
You'll find a USB-C port with 18W of maximum output to fast charge any iPhone.
The USB-C port can be also used to recharge the portable charger too. 
There are three different ports (1 X USB-C port, 2 X USB-A ports) that allow charging three different devices effectively.
It's worth mentioning that compatible devices can be charged multiple times, all thanks to the big 20000mAh battery.
There's an LED indicator at the side to indicate the charging status.
Without a doubt, this portable charger from Mophie is best for people who travel a lot with smart devices always running low on battery. But, more importantly, it is a go-to gadget for road warriors. 
5. PowerStation Plus 10000mAh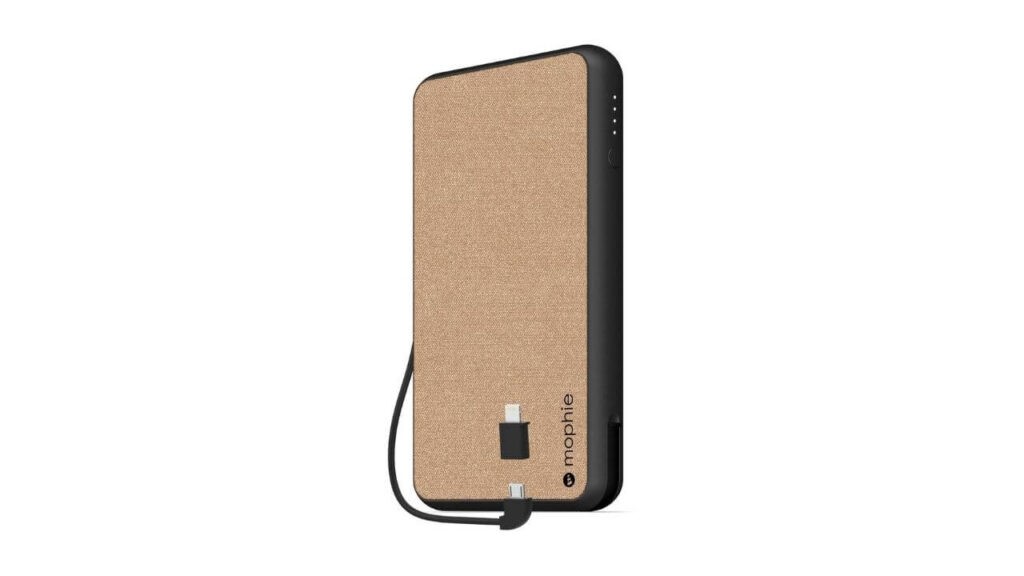 The Mophie power station is another option for those looking to buy a travel-friendly portable charger for iPhones. It features a crisp design complemented with the Khaki color. We have listed some highlights of the Mophie Powerstation Plus in the below pointers. 
You can charge multiple Qi-enabled devices with the help 10W USB-A port, whereas the integrated lightning cable charges the iPhone. 
There's an LED power indicator that displays the charging status as well as the battery life of the said charger.
The fabric design allows a comfortable and secure grip, giving every bit of protection from scratches. 
You'll find an in-built switch-tip cable that works well with iPhones devices with a micro-USB port. This saves the hassle of carrying a charging cord with you all the time.
Overall, it is a good option for those looking to charge iPhones without having to face any hassle of finding a power socket. 
6. 3-in-1 Wireless Charging Pad for iPhone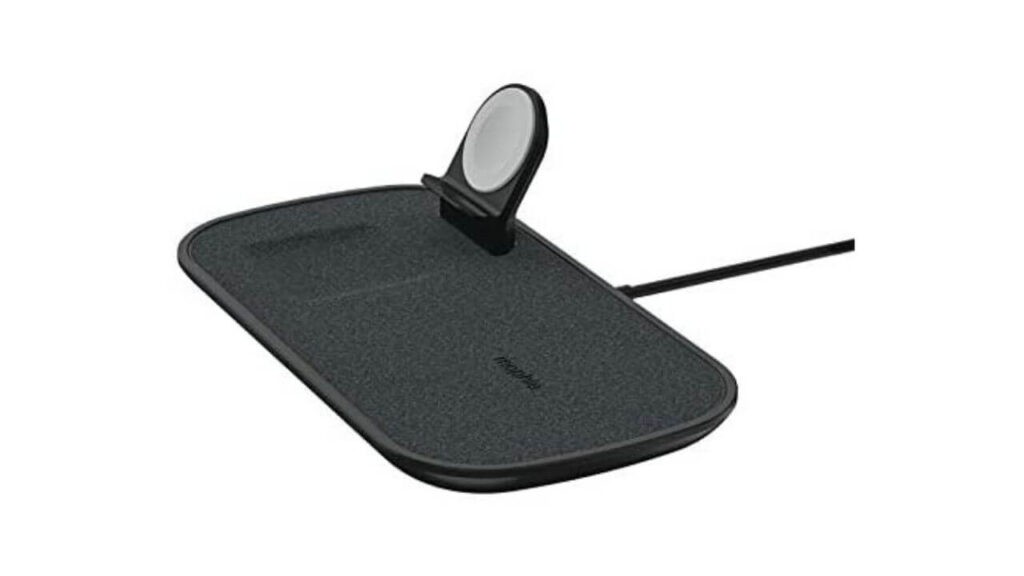 If you are searching for a wireless charging station for your bedside table, the Mophie 3-in-1 wireless charging pad is the one of the best wireless charging stations you can buy for your Apple products. In the below pointers we have listed the key features of this brilliant charging station from Mophie. 
It offers 7.5W of charging output to offer efficient charging for three different devices simultaneously. 
If your iPhone has a thin case of up to 3mm thickness, it should charge your phone without any doubt. 
Not to forget, it is made from ultra-suede material that looks aesthetically great. 
This wireless charging station supports Apple Watch Nightstand Mode.  
7. Multi-coil Wireless Charger Stand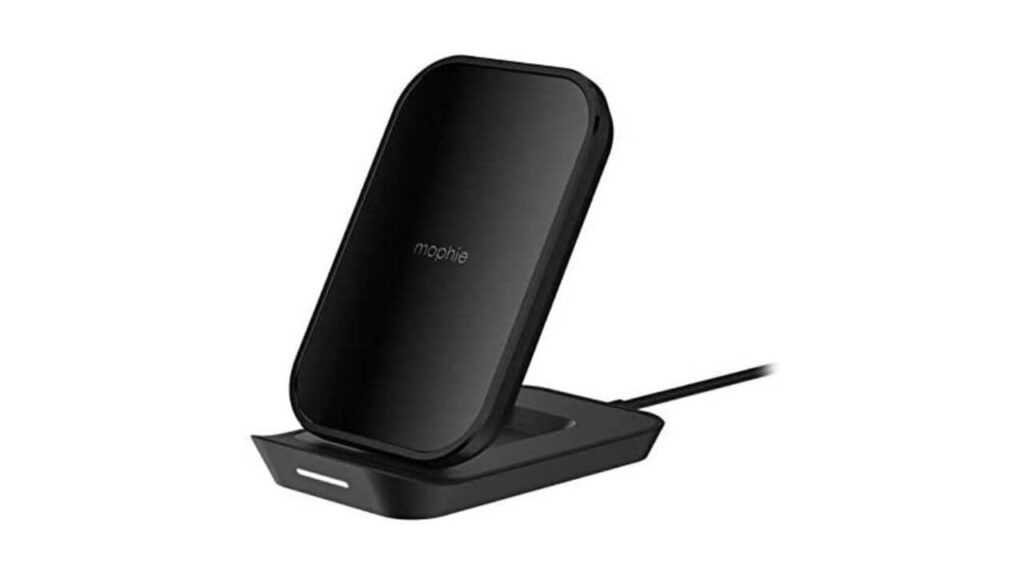 Probably, the best of the lot; this multi-coil wireless charger stand from Mophie offers a seamless wireless charging experience for your iOS devices at affordable pricing. 
This wireless charging stand comes with universal compatibility to offer fast possible charging for iPhones and other Qi-supported devices.
, All thanks to the dual-coil design, you can charge your iPhone on both landscape and portrait mode which is suitable for binge watching and video calling
It features a sleek and stylish design that looks brilliant on any work desk. 
This iPhone wireless charging stand comes with support for the through-case charging. 
The stand design gives you convenient viewing angles while your iPhone is charging. 
8. 15W Fast Wireless Charger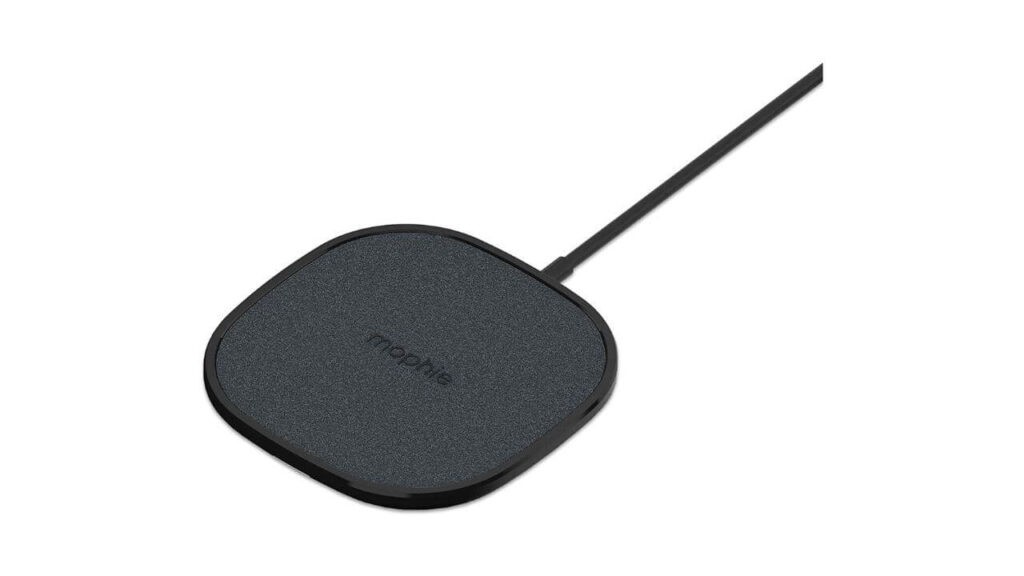 Here we have for you the 15W wireless charger which is also suitable for other Qi-supported smartphones and smart devices including the latest Galaxy S21 series. Other than recharging your iPhone and other smartphones efficiently, it comes with lots of features that are discussed below pointers.   
This wireless charging pad is compatible with any Qi-enabled device.
The compact and sleek design fits in any crowded table or your travel bag when you're traveling.
As with all other wireless chargers, this one too supports case-through charging for cases with up to 3mm thickness.
The stylish coating used in the making of these wireless chargers goes well with a minimalistic look which makes it suitable for office desks.
Other than the higher price, everything is perfect about this wireless charger.
9. Juice Pack for iPhone 11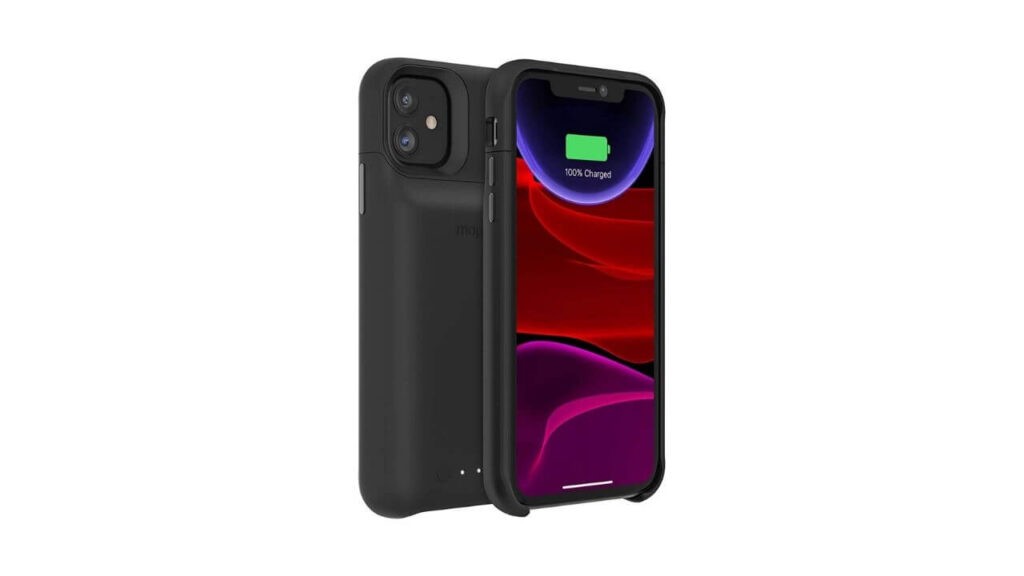 The Mophie juice pack is a case for iPhone 11 which has an in-built portable battery built right into the case. It features a gorgeous slim design and has support for wireless charging. 
Because, this portable charger wirelessly charges the iPhone 11; you can use the lightning port to charge other accessories like earpods, etc. 
Because it is made from hard polycarbonate material, it offers decent protection from accidental damage and protects your device. 
The Mophie juice pack can be recharged both wirelessly or via the built-in USB-C port.
You can choose this battery pack from two colors (black and pink).
Mophie offers the juice pack series for other iPhones as well. You can check the complete list here.
10. 18W Car Charger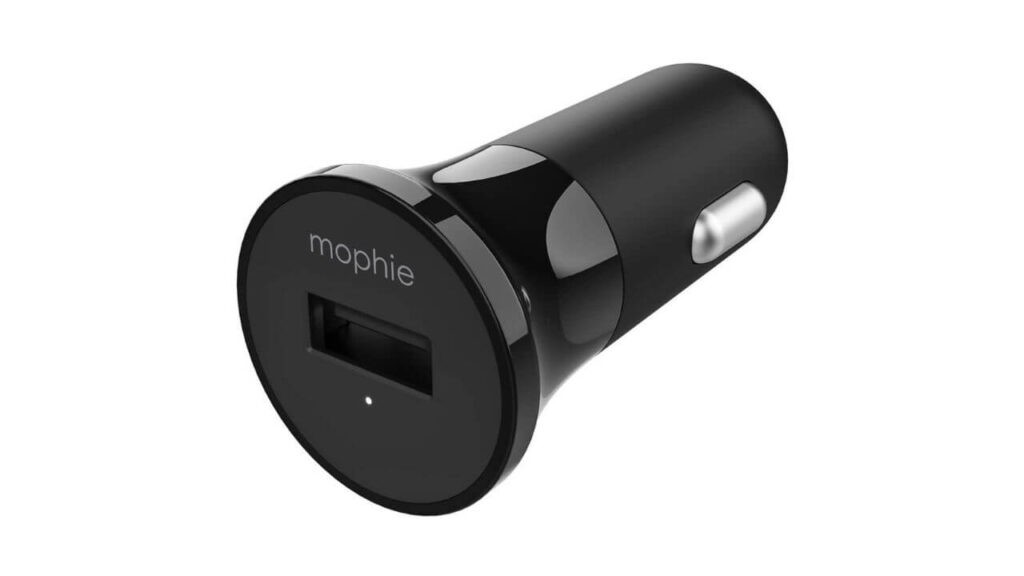 If you're in search of a car charger for iPhone, here's one from Mophie that offers 18W of power output for fast charging. 
The black color of this charger goes well with the interiors of the car.
The smart circuitry technology detects the device and offers an optimum level of charging, making it compatible with other Android smartphones and iPads.
There is a light indicator that displays the charging status of the iPhone.
If you are tight on a budget, you should go with the 18W Mophie car charger. 
That's all for our roundup on the best Mophie chargers for iPhones. We hope that this article helped you pick the right charger. Just in case you have an iPhone 12, we'd recommend you to read our roundup on the best Anker chargers for iPhone 12.