Getting a perfect gaming mouse for Minecraft can be a forward step towards leveling up your game. At present, Minecraft is the second-best-selling game with over 140 million players worldwide. It is so popular that video gaming peripheral manufacturers craft specially designed keyboards and mice just for Minecraft. Just in case you have all the skills and are ready to play this game on a professional level, you need to get all the compatible accessories like gaming keyboards, mice, etc. 
Having said that, you should know that we are solely talking about professional-grade gaming mice for Minecraft as it can get tough to find a good one because many brands claim to be the best. Don't worry, whether it is Minecraft PVP or Survival we are backing you up with this roundup where we will be talking about some of the best mice for the best selling game in 2023. Give it a read!
Factors to consider before buying a gaming mouse in 2023
Before we move onto the list of the best mouse for Minecraft PVP, let's talk about some factors that you need to consider before you purchase a gaming mouse. 
1. Optical vs Laser Sensor
Choosing a gaming mouse that features an optical or laser sensor is very much a personal choice. However, the gaming community is divided between the usability of the optical and laser mouse. The fact that a laser mouse works well on any surface surely makes it the perfect choice for most of the gamers out there. 
2. DPI
DPI, an acronym for Dots Per Inch refers to the rate of pixels your mouse cursor will move per inch when moving your mouse. The requirement of a lower or higher DPI gaming mouse depends on the screen size you use to play Minecraft.
Simply speaking, a higher DPI mouse enables quick cursor movement on the screen quickly without moving the mouse much, but that's not the case with lower DPI mouse. In order to cover the same distance, a lower DPI mouse needs to travel more as compared to the one with higher DPI. You can adjust the DPI setting using dedicated software of the mouse.  
3. Wired vs Wireless
Gone are the days where we used to consider wireless mice as slow responsiveness peripherals for high-speed gaming. However, the evolving technology has brought wired and wireless mice on the same page in terms of speed, accuracy, and other factors. With that being said, we are not denying the fact that wireless gaming mice are much more expensive as compared to wired ones. 
4. Programmable Buttons
Gaming mouse with programmable buttons ensure that you can quickly access a certain function or actions during gameplay. These buttons leave behind the worries of pressing a series of different keystrokes to perform certain tasks in the game. 
5. Size and Weight
The size and weight of a gaming mouse directly impact the gameplay. If you're into hardcore gaming and need to perform a lot of movement within the game, you'd require a lightweight mouse. Remember, the preference of size and weight of a mouse is all based on your preference, setup and gameplay. 
6. Grip
Most gamers around the world use fingertip, claw, or palm technique to enhance their gaming experience. So, you need to find a suitable mouse that fits your grip style. Here's how to find out what kind of mouse grip you have. This will help you make a better buying decision.
7. Easy Clicks
While purchasing a gaming mouse, you should consider buying one that is easy to click. This ensures a better gaming experience for you while playing Minecraft. This primarily depends on what kind of mouse grip you have. Therefore, do factor that in.
Note: We update our article from time to time to cover the latest products available in the market.
List of Best Gaming Mouse for Minecraft in 2023
1. Razer Viper Ultimate Hyperspeed (Best Lightweight Gaming Mouse)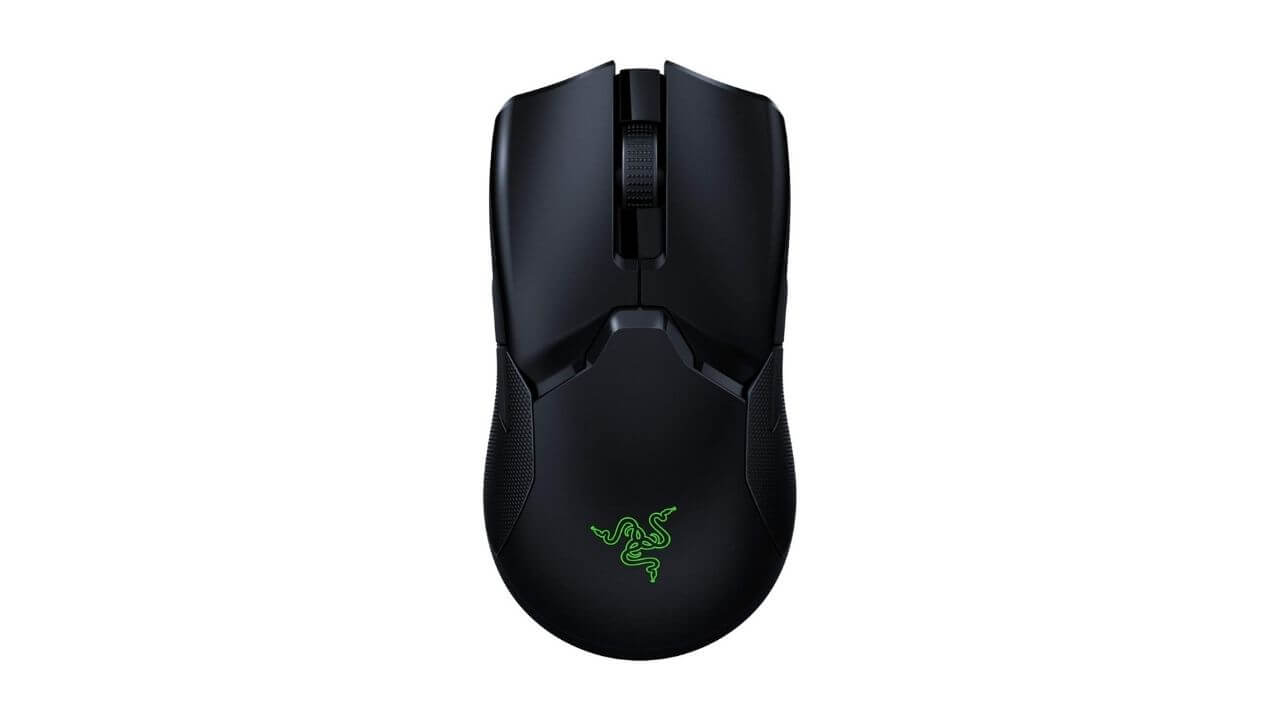 Are you looking for a gaming mouse that works perfectly and is lightweight? We would recommend going with the Razer Viper Ultimate Hyperspeed mouse designed to elevate the overall gaming experience. The Razer Viper offers a maximum of 20,000 DPI of the optical sensor, 8 programmable buttons, and a low-latency rate. It is equipped with some of the best features which is why it's the best-selling wireless gaming mice. As far as the best gaming mice for Minecraft PVP with side buttons are concerned, this one is listed at the top too. 
Although having a plastic build, it is durable and very well constructed. It should be noted that the ambidextrous design eases the gameplay for anyone out there irrespective of any hand they primarily use.  Don't worry if you're left or right hander, the ambidextrous design eases everyone out there. 
Also, this gaming mouse for Minecraft drag-clicking is an awesome option for players who use claws and palm grip. You can customize all the programmable buttons with the help of companion software, Razer Synapse 3. It is advised to buy the customizable RGB charging dock to fast charge this mouse. Overall, it is one of the best lightweight and high-performing mice for all Minecraft lovers out there. 
2. Logitech G604 Wireless Gaming Mouse (Best Overall)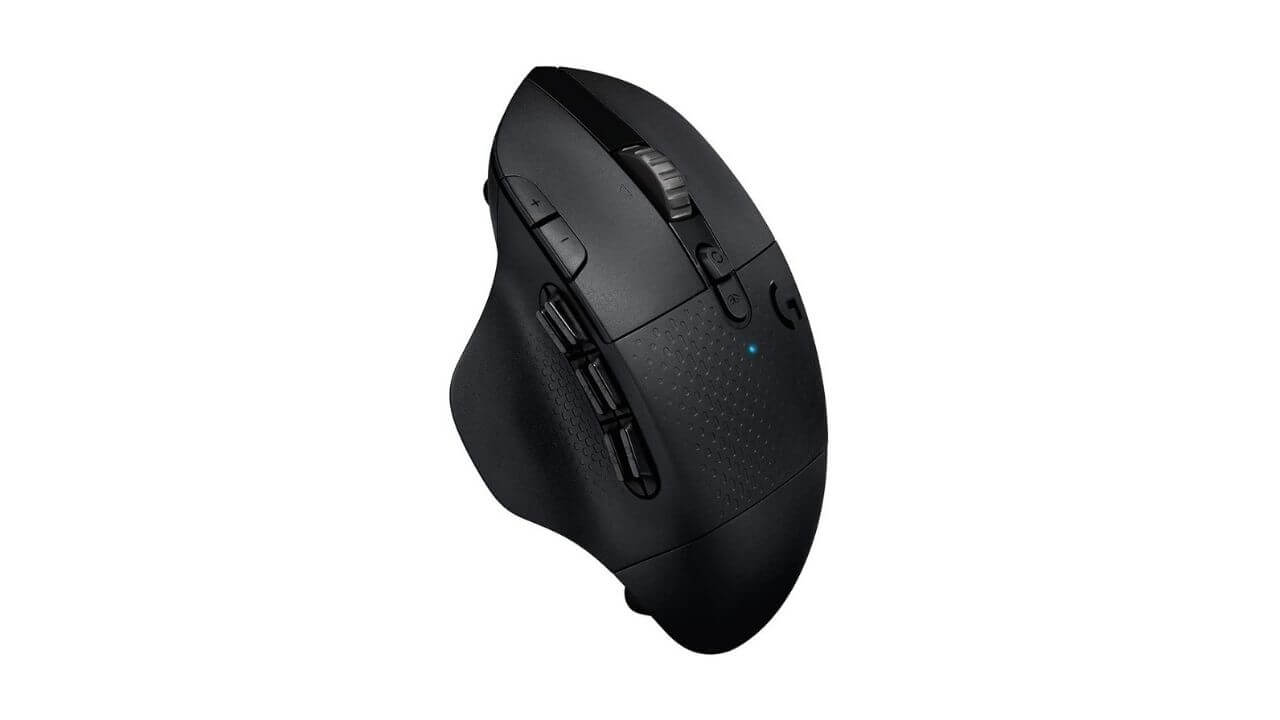 If you're looking for a wireless gaming mouse to play the most popular Minecraft game, make sure you go with this one from Logitech. All thanks to the 6 programmable buttons, the Logitech G604 gaming mouse enhances the overall gaming experience. You can customize these buttons according to your preference with the help of G Hub software. It offers a maximum of 25,600 DPI. The dual connectivity features allow a better gaming experience where you can toggle between Bluetooth and ultra-fast wireless technology. This Minecraft PVP gaming mouse is packed with a durable metal scroll that switches between ratcheted and hyper fast scrolling. With the help of a 1 x AA battery, you can enjoy Minecraft for almost 240 hours (Applicable when using HERO 16K sensor).
Clearly, the Logitech gaming mouse is packed with big battery life and some advanced features that are surely a treat for Minecraft players. Let's not forget this amazing wireless gaming house is backed with 2 years Limited Hardware Warranty.  
3. Razer DeathAdder Essential Professional-Grade Gaming Mouse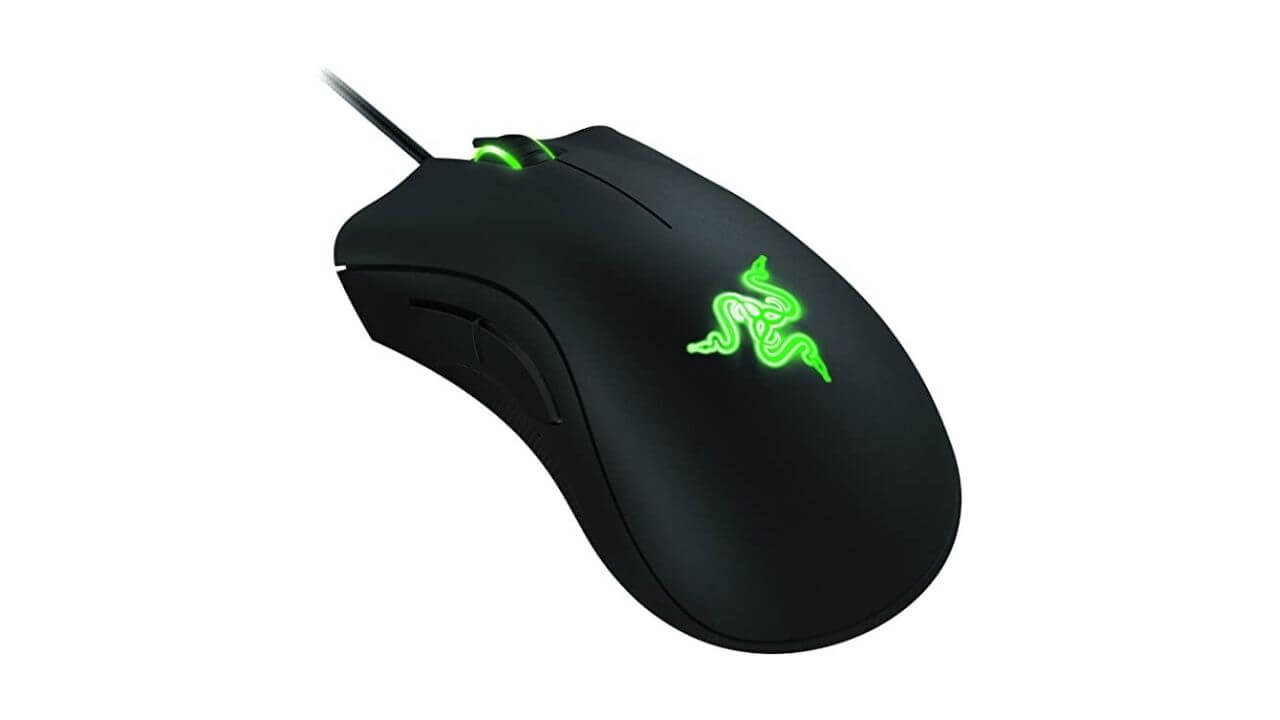 Here we have for you one Razer DeathAdder gaming mouse that features one of the best sensors that helps deliver a top-notch gaming experience. The unique and sleek design offers better comfort, control, and grip while you're playing the game. Comes with a 6400 DPI 4G optical sensor which enables smooth tracking and tracks clicks at lightspeed. As with the Razer viper, this one too features 5 programmable buttons to customize complex macro functions via Razer Synapse 3 software. All in all, it is one of the
best mice for FPS games and all the pro gamers out there. Make sure to check it from the link below.
There's also a beefed up variant of this gaming mouse from Razer with 20000 DPI and 8 programmable buttons. 
4. UtechSmart Venus Laser Gaming Mouse (Most Customizable Mouse)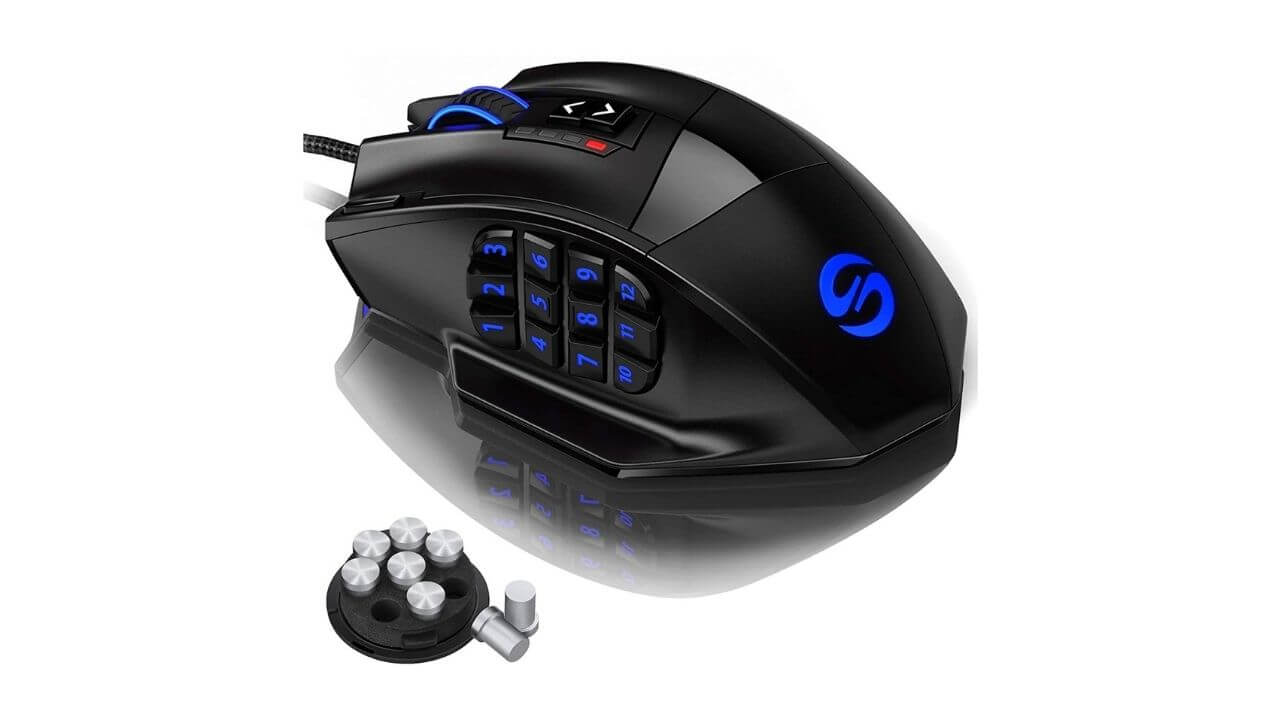 The UtechSmart Venus MMO gaming mouse sports laster technology and has built-in 200-16400 adjustable DPI, 12000 FPS, and high precision Avago sensor. This laser gaming mouse features Omron micro switches that offer better and firm clicks ensuring there's no lag. This wired gaming mouse from UtechSmart is fully customizable and has an adjustable RGB backlight feature. Programmable buttons can be re-configured according to your preference. The ergonomic right-handed design with frosted painting prevents any slippage due to sweaty hands. To ensure the durability of connecting wire, UtechSmart ships a 6ft long braided fiber cable as well as a gold-plated USB connector that is claimed to be corrosion-free. Moreover, this gaming mouse for Minecraft PVP is backed with an 18-month after-sales warranty. 
5. Redragon M711 Cobra (Affordable, yet top-notch performance)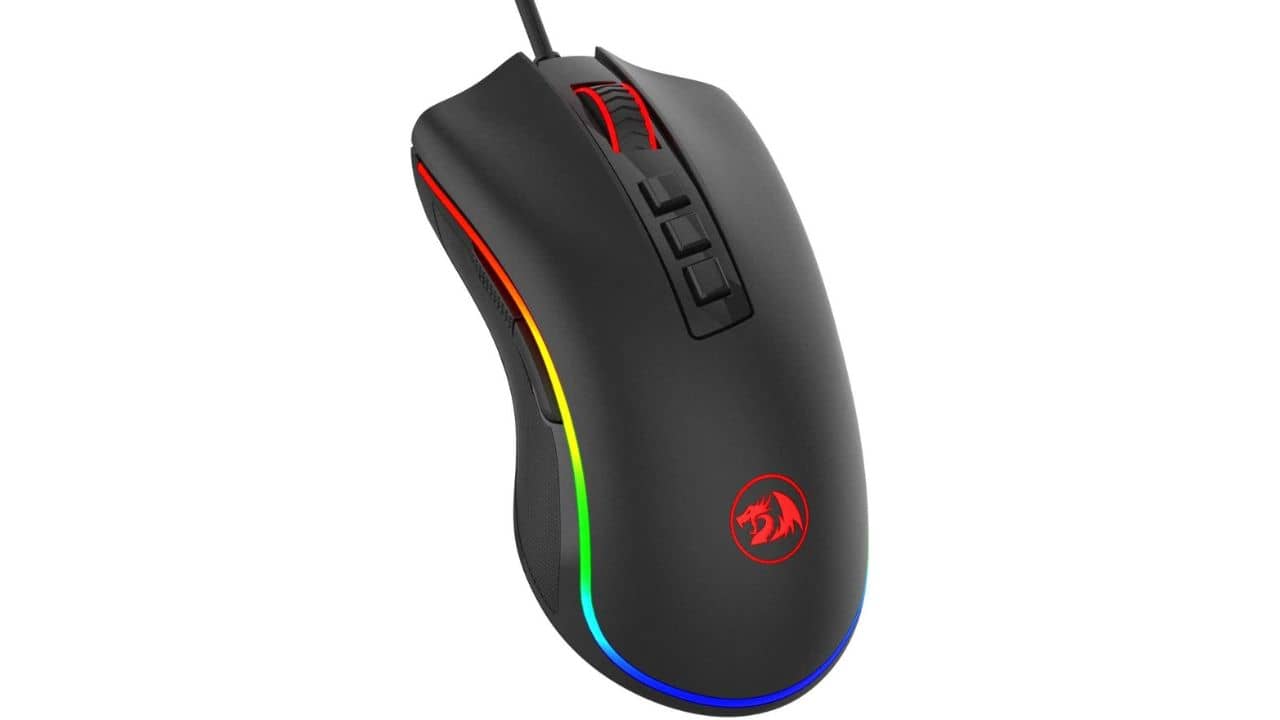 Are you looking for a gaming mouse for Minecraft Bedwars that delivers exceptional performance at an affordable price tag? Well, we think the Redragon M711 Cobra mouse should be the perfect choice for you all. It is ergonomically designed to fits your hands and offers a smooth, and quiet click experience. If you are worried whether it will fit in with your small hand, let me tell you that's not a problem with this mouse – it is made to fit hands of different sizes. Moving on, the adjustable DPI system gives you the control to adjust for various gaming situations. The high polling rate ensures that you can play your favorite games that require speed, and accuracy. That's why it is a must-have gaming mouse for Minecraft PVP players. Not only this drag-clicking mouse gives you the privilege to build your castles faster. Whereas the seven programmable buttons ensure that you are always ahead when it comes to uplifting your work efficiency and productivity. If you are a professional gamer and love colorful accessories around you, the 16 million color RGB lighting system is there to make your gameplay experience more exciting. The RGB lights can be switched to seven different effects: fully lighted, reactive, rainbow, wave, breathing, flash, etc. The programmable software makes this mouse usable with Windows operating systems as well as
macOS. As far as shortcomings are concerned, this gaming mouse for Minecraft might feel small for some individuals. Plus, the software can be a bit complex for everyone to understand the very first time. 
6. Glorious Model O- (Minus) (Best for drag-clicking)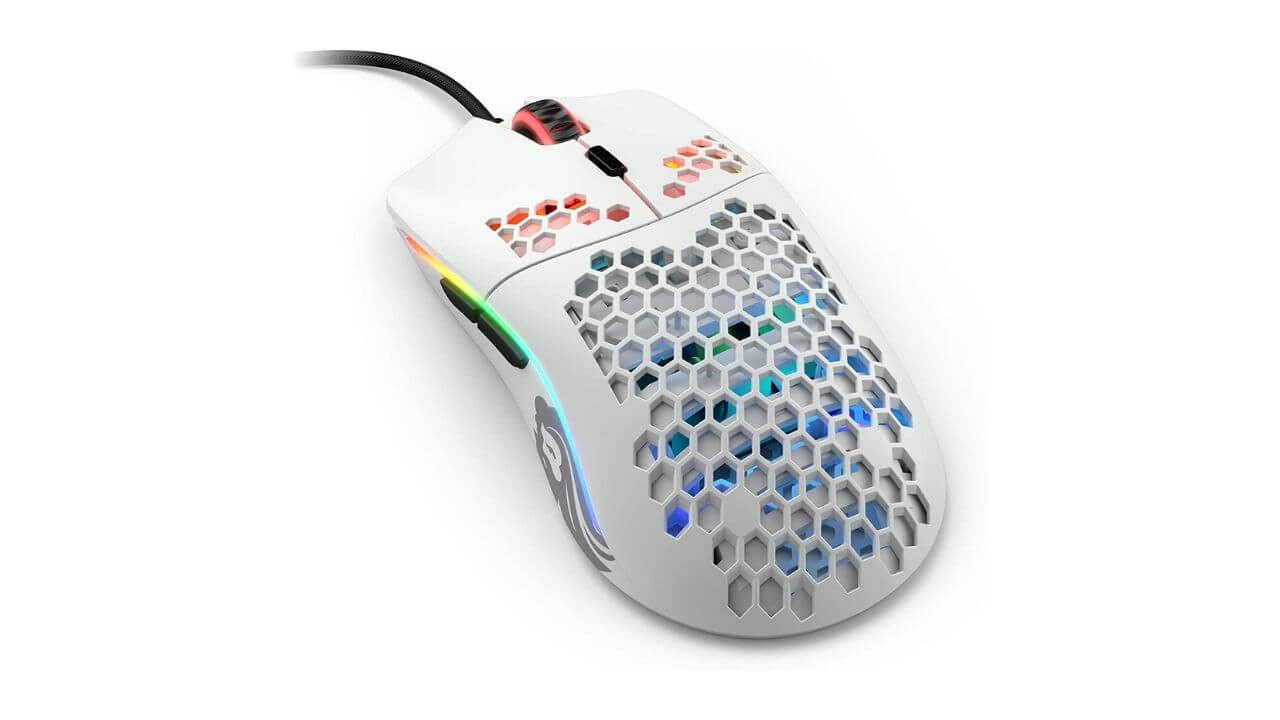 The Glorious Model O- gaming mouse for Minecraft Bedwars features an ambidextrous and lightweight design that is very ideal for the hand of different individuals. It offers better grip, comfort, and control while playing your favorite games. This mouse sports 6-step DPI customization with a max being 12,000. You can also adjust/change the lighting effects on the mouse with the help of fully interactive Glorious software. Also, click/scroll speed and programmable buttons can be configured accordingly from within the software. The Braided "Ascended" Cord that comes with this lightweight gaming mouse offers a wireless feel. Just in case you come across any fault with this mouse within 180-days from the purchase date, you can get it replaced. Remember, it is also backed by a 2-year after-sales warranty. If you're looking for an ultra-lightweight mouse with a better drag-clicking feature, make sure to put your money on this one because I'd surely do it. 
There's another variant available for this mouse with the name Model O.
7. Redragon M601 (Best Value for Money)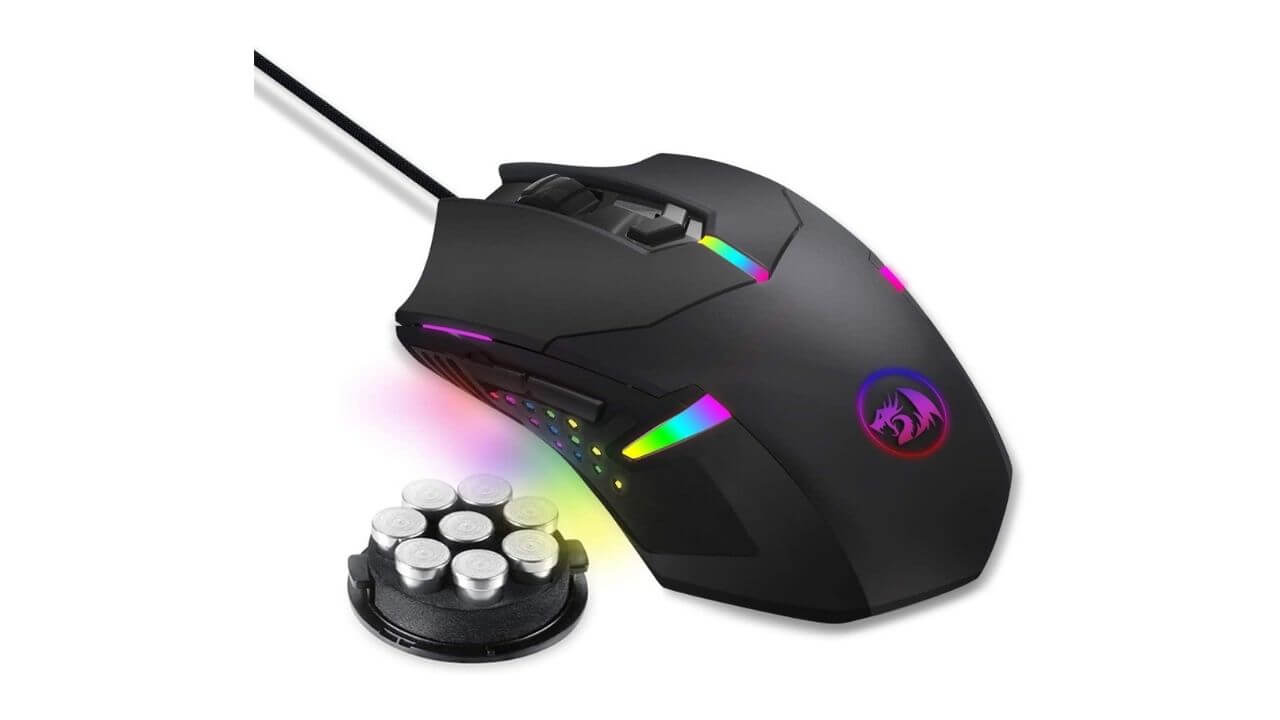 If you are starting your gaming journey and don't have much to invest in, here we have a feasible option from Redragon. This affordable gaming mouse sports a 7200 DPI that can be adjusted with software and 5 programmable buttons that can be re-configured for macro functions. Other than that you'll find various features like Weight Tuning Set, Anti-Skid Scroll, and TEFLON feet pads for better control while gaming. It is worth mentioning that this budget-friendly gaming mouse for Minecraft Bedwars comes with a 6-foot long braided fiber cable and gold-plated corrosion-proof USB connector. Above all, this wired mouse from Redragon is compatible with all major gaming computer/laptop brands across the various OS. 
8. Razer Basilisk X HyperSpeed Wireless Gaming Mouse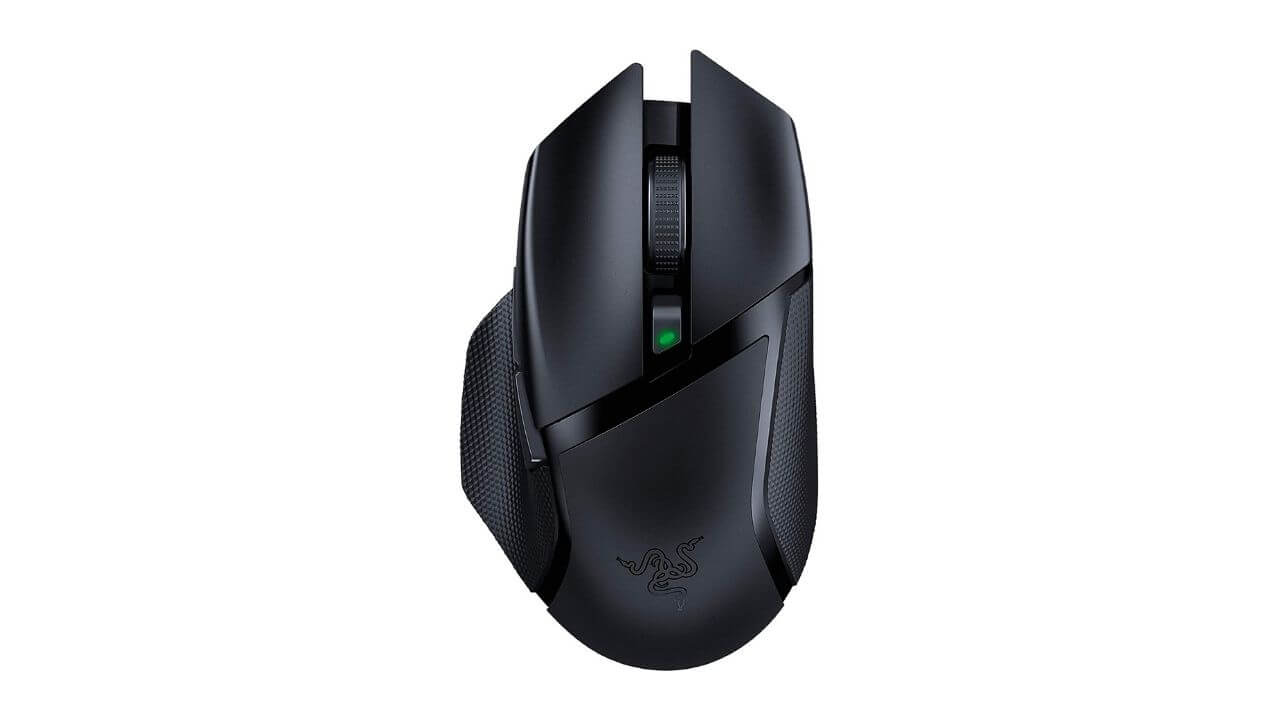 Razer is one of the best gaming peripheral brands, no doubt why we have many products associated with it on our list. This particular gaming mouse for Minecraft from Razer is known to deliver low-latency performance. Even though it is a wireless mouse, you're not going to see any interference in between your gaming sessions. This wireless gaming mouse for Minecraft PVP sports 6 programmable buttons that can be reconfigured for complex macro functions through the Razer Synapse 3 software. The brand claims that switches on this mouse are durable enough and are made for almost 50 million clicks. As far as battery life is concerned, the Razer Basilisk mouse lasts up to 450 hours on Bluetooth and 285 hours on Hyper speed Wireless. Best of all, this product is backed by Razer's 2-year warranty policy. 
9. SteelSeries Rival 300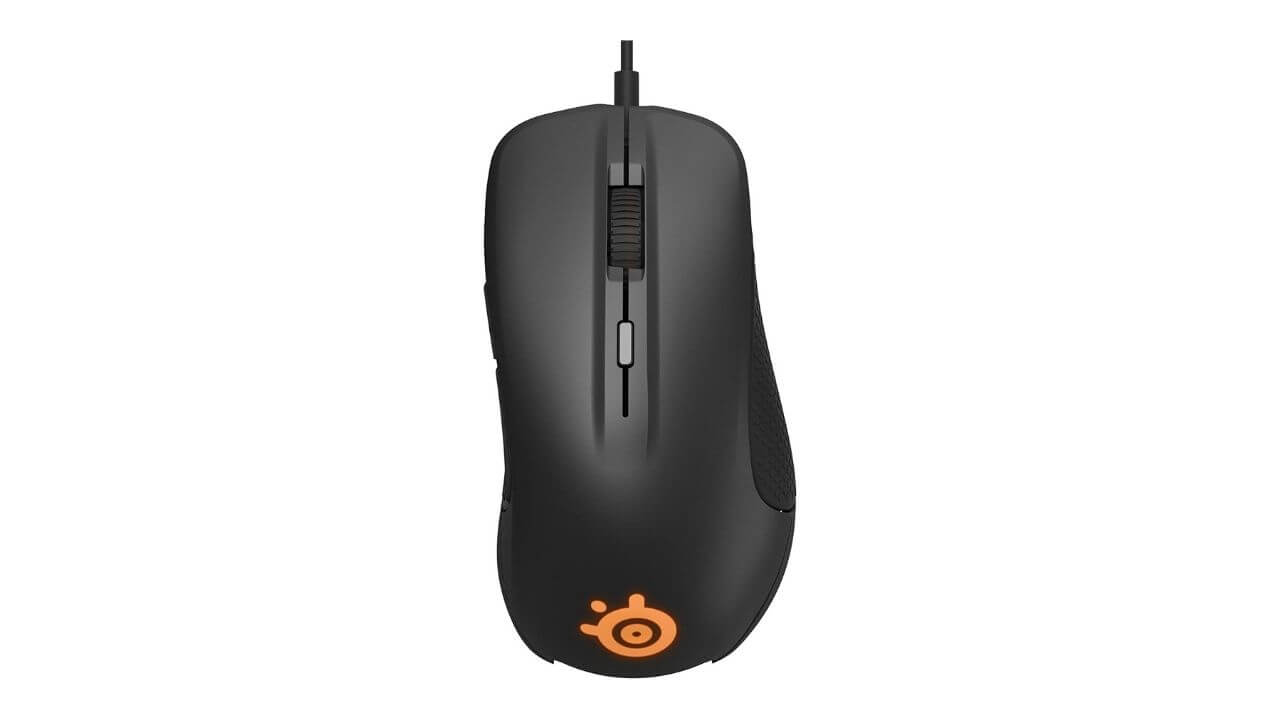 SteelSeries Rival 300 is one of the high-performing professional-grade gaming mouse for Minecraft gamers that comes with a decent look and weight. The switches of this gaming mouse are engineered to have 30 million clicks over the span of time. Also, you can fine-tune the switches of the SteelSeries mouse with the help of programmable buttons. This mouse comes with a maximum of 6500 DPI and has various customization settings like acceleration, angle mapping, as well as polling rate to enable the mouse to perform best. Overall it is a well-built mouse for Minecraft bedwars enthusiasts for sure. 
10. ROCCAT ROC-11-730 Kone Pure Ultra Mouse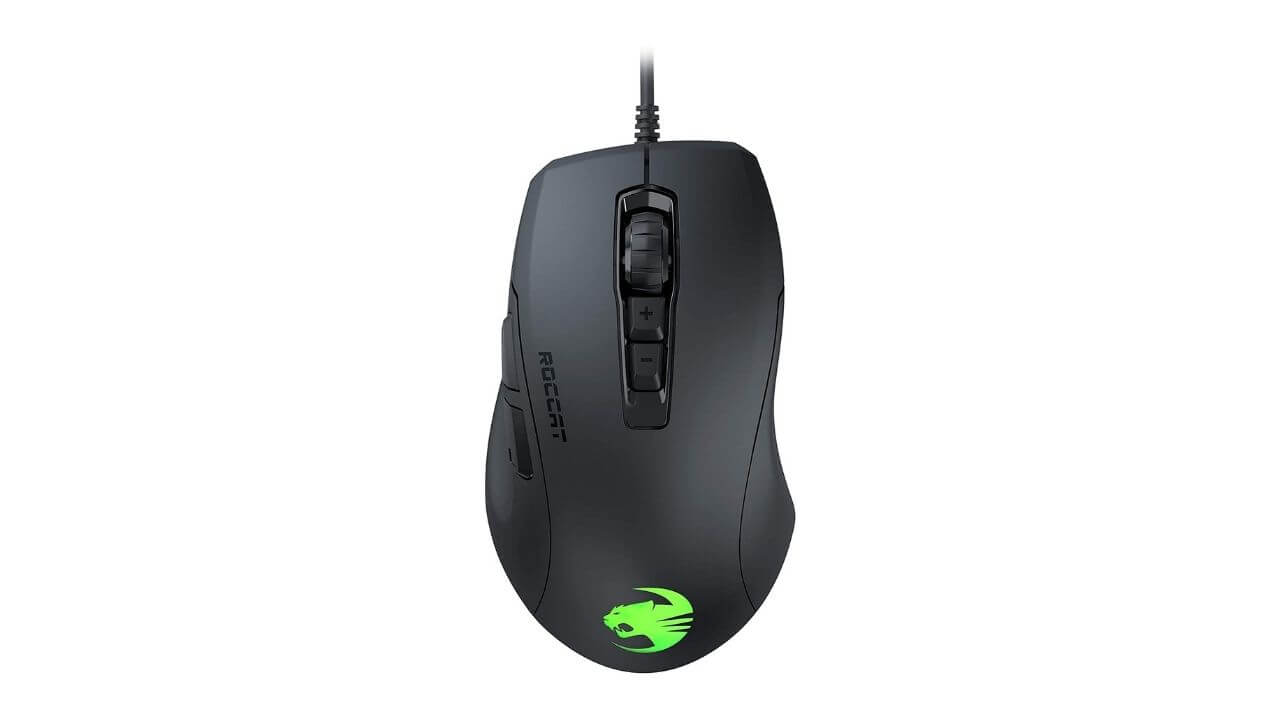 The new ROCCAT Kone mouse maintains the ultra-lightweight design which was loved by users in the past. All thanks to the hybrid anti-wear coating, this gaming mouse for Minecraft can prevent dirt and dust. As far as build is concerned, the ROCCAT mouse is built from durable plastic material that offers a better grip when you're gaming. This lightweight mouse comes with a maximum of 16,000 DPI ROCCAT owl-eye optical sensors which is exceptionally accurate. It is worth mentioning that this gaming mouse for Minecraft bedwars is suitable for left-handed gamers. 
11. Gwolves HTM Hati Mouse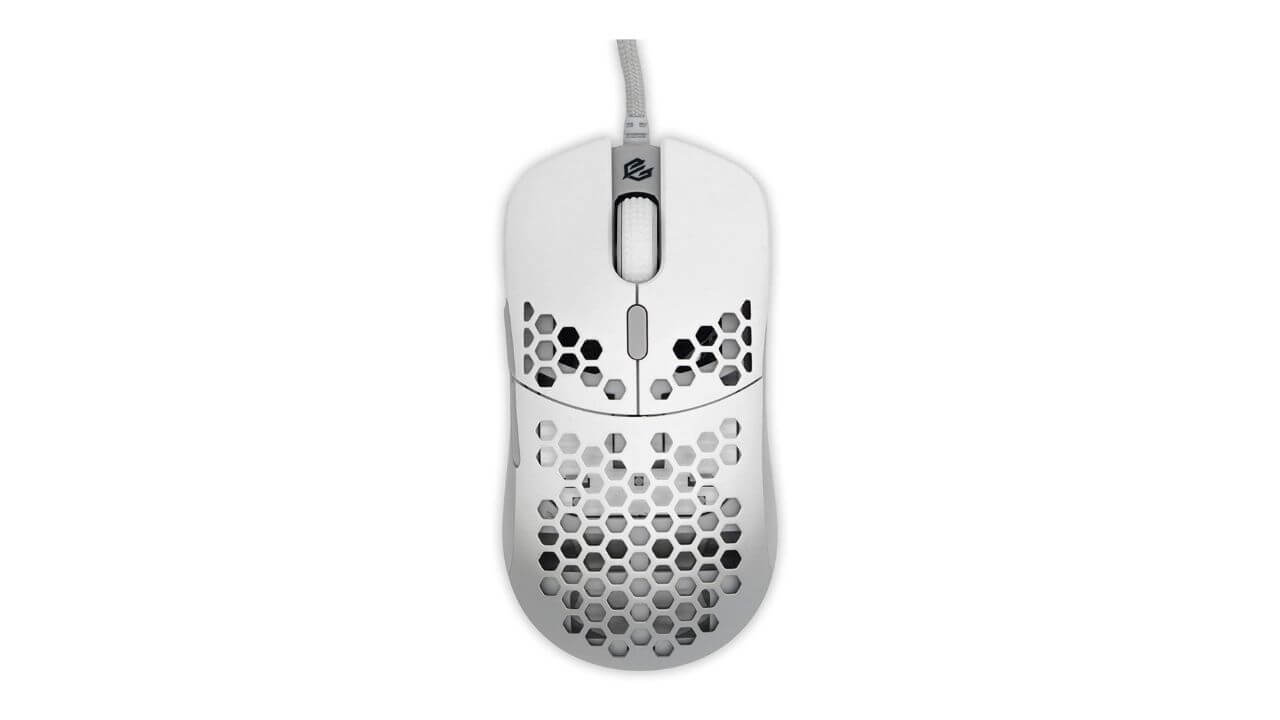 Here we have for you another wired gaming mouse from Gwolves that can enhance the Minecraft gaming experience with its ambidextrous design (suitable for both left and right-hand users). It sports a Pixart 3360 gaming sensor with a maximum resolution of 12000 DPI. The brand claims that the switches are designed in a way that they can give up to 20 million clicks. Gwolves ships an ultra-lightweight paracord cable to reduce drag while the rubberized mouse grips offer better control during the gameplay. All in all, this gaming mouse for Minecraft bedwars is surely a treat to the gamers out there. Have a look at the product from the link below.
12. SteelSeries Rival 710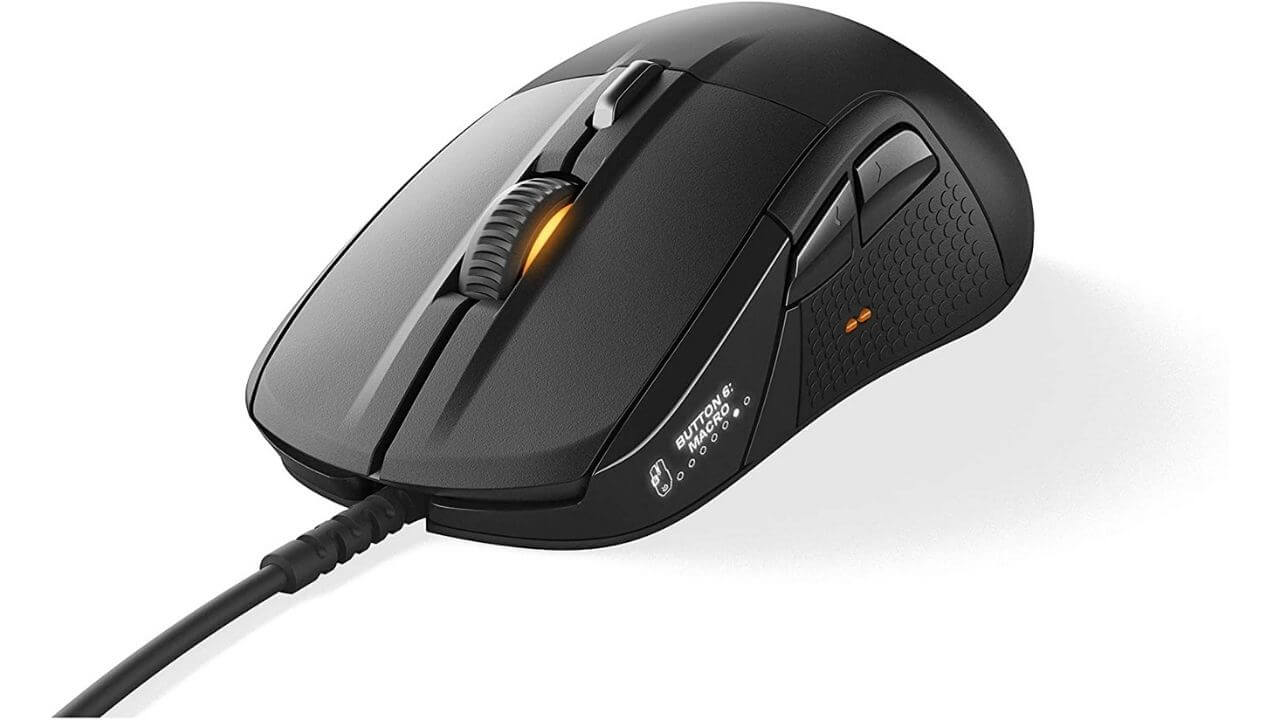 Next, we have the SteelSeries Rival 710 which is surely one of the best gaming mice for Minecraft under $100. This gaming mouse offers lag-free gaming performance with some amazing customization capabilities. This Minecraft gaming mouse features the proprietary TrueMove3 optical sensor based on PixArt imaging tech (leading imaging sensor development company) and provides solid accuracy and true 1:1 tracking. Further, this gaming mouse for Minecraft has a couple of RGB lighting pieces, a logo at the bottom as well as a scroll wheel. It comes with a maximum of 12000 DPI and access to the sensitivity settings, button mapping, Discord notifications, in-game statistics, and personalized GIFs. The switch of this SteelSeries gaming mouse for Minecraft is designed in a way that it can offer about 60 million clicks. Also, the modular design lets you swap the sensor or change the cable or cover to give it a personalized look. 
13. CORSAIR M65 Pro RGB – FPS Gaming Mouse for Minecraft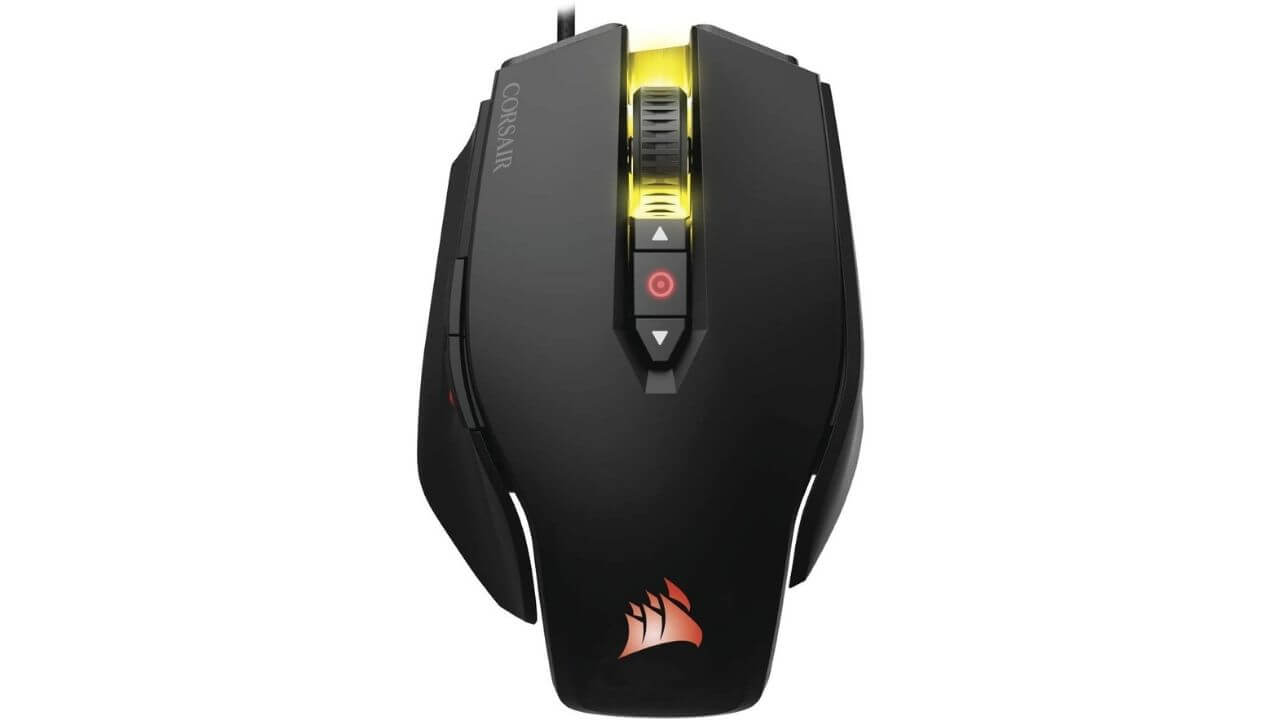 Here we have another gaming mouse for Minecraft, priced under $50 that features a lightweight design made from aluminum. Design-wise, the Corsair M65 Pro RGB is an expensive revamped model with additional features as compared to its predecessor, the
M55 RGB Pro. The overall design of this mouse allows gripping it easily, whereas the 12000 DPI high accuracy sensor ensures you can get rid of those hostile mobs in the most accurate way. Moreover, the double macros, custom RGB lighting, and eight strategically placed buttons give you complete access to playing your favorite game the way you want. Further, the leading gaming hardware company claims that this Minecraft gaming mouse can offer up to 20 million clicks to ensure reliable performance for a long time. 
14. HyperX Pulsefire Surge RGB Wired Optical Gaming Mouse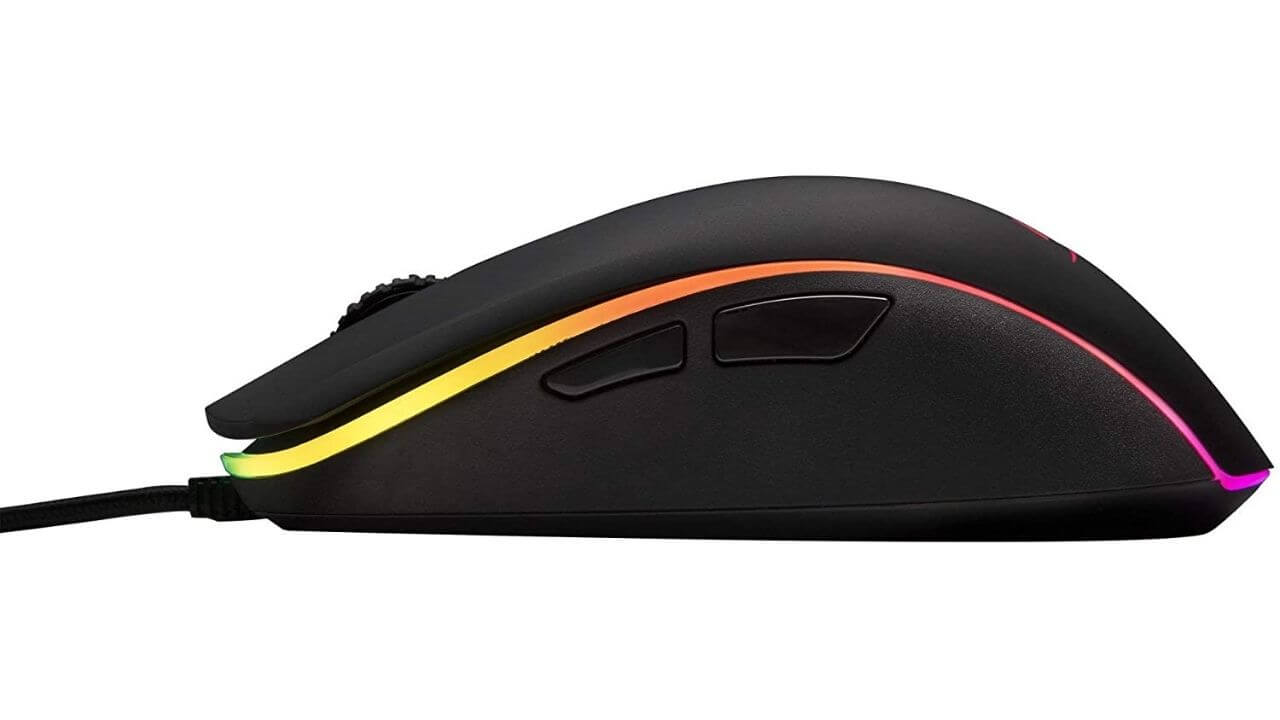 The HyperX Pulsefire Raid is an excellent optical gaming mouse for Minecraft that offers eleven programmable switches and also decent software to deliver a good gaming experience. The gaming mouse features an ergonomic design complemented with a lightweight body that offers excellent side grips which is excellent for side grips. This Minecraft PC gaming mouse comes with up to 16000 DPI and a PixArt 3389 sensor that also adds solid accuracy as well as precision to all your movements and also monitoring while you're playing your favorite game. Besides, it also features flexible RGB lights which enable gamers to modify the color pattern which can be set by downloading a dedicated application for this mouse. Moreover, it is a great investment for anyone looking for a gaming mouse for Minecraft under $50. 
15. MSI Clutch GM41 Wireless Minecraft Gaming Mouse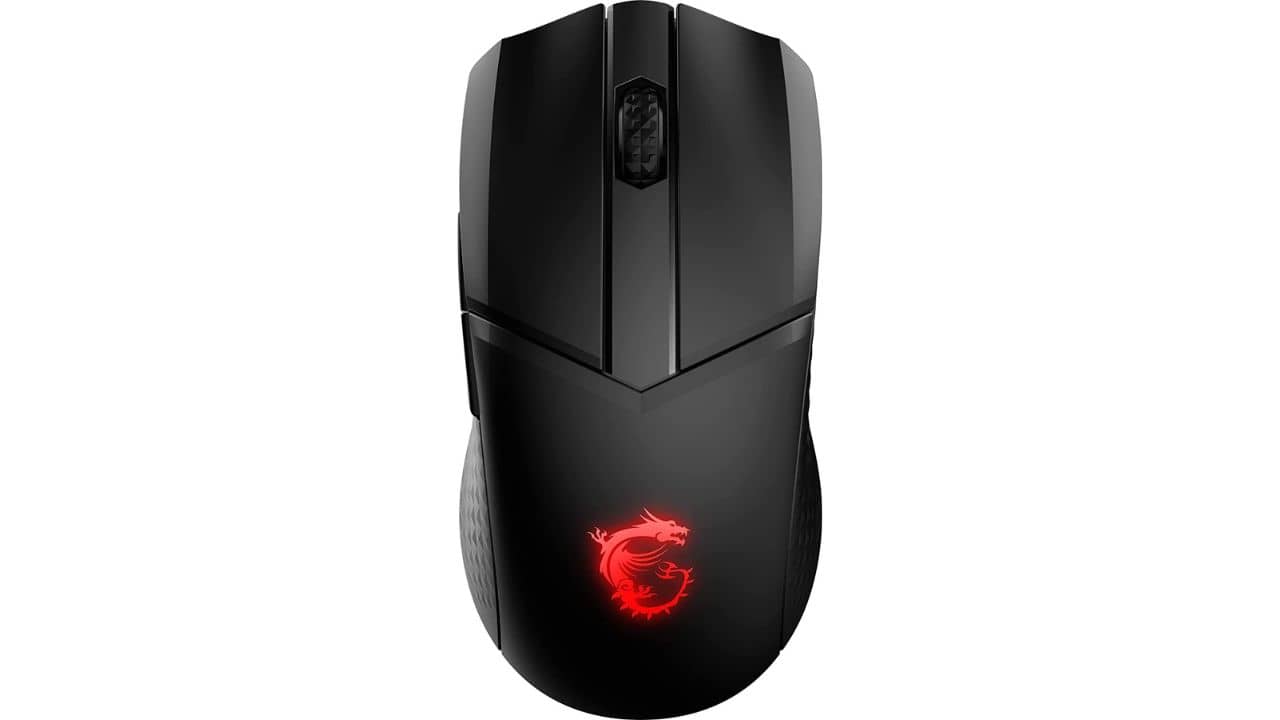 Next, on our list of top gaming mouse for Minecraft, we have the latest offering from MSI – the Clutch GM41 wireless gaming mouse. It is one of the lightweight wireless mice that aims to deliver the magic of the Razer Viper we mentioned earlier in this roundup. It features a no-fuss full shell and symmetrical design, clicky OMRON switches, a high-performance 20,000 DPI sensor, and a whopping 80 hours of battery life. All of this is at almost the half price of the Viper. This Minecraft gaming mouse offers a great feel in the hand, a snappy response for in-game commands, and precise control. In addition, it works flawlessly with other PC games too. You'd be glad to know that just like other mice listed here, it also works flawlessly with the macOS. The overall build of this gaming mouse is pretty solid, you won't hear any creaks out of the plastic-built body. However, it is worth mentioning that the build quality is not up to par when compared with Razer's offering. That said, this gaming mouse for Minecraft comes with textured rubber side grips which gives you a comfortable drag and better grip for intense gameplay sessions.
FAQs related to the best gaming mouse for Minecraft in 2023
1. What are some of the best gaming mice for Minecraft in 2023?
If you are looking for the best gaming mouse for Minecraft, you can go with the following options. You can choose any one of them that best suit your gaming requirement. 
2. How much does a good-budget gaming mouse cost?
The best budget mouse for gaming exclusively depends on how much you're willing to spend. Typically, good-budget gaming mice for games like Minecraft, Fortnite, or League of legends are priced anywhere around $30-60. 
3. What are the best gaming mouse for Minecraft drag-clicking?
If you have come across this piece while researching the best drag-clicking mouse, we assume you are aware of what drag-clicking is. For the uninitiated, let me explain what exactly it is. In simple words, drag-clicking is a way of executing several fast clicks on a mouse without any effort. Generally, the best drag-clicking mice offer a multitude of clicks in just one motion of your finger. 
Here are some of the best drag-clicking gaming mice for Minecraft:
4. Is a good gaming mouse worth it?
Gaming mice can be a great investment for anyone serious about gaming or anyone who wants to focus on a gaming career. With the boom in ESports, we have been witnessing many young users inclined toward gaming. As far as a gaming mouse is concerned, it is designed to be used for a long period, so there are no worries about its durability. Besides, these mice are designed with improved functionality to offer optimized gaming performance. That said some might argue that gaming mice are useless for the price being offered, but users who are already using it often say it is a really good experience even if you don't game. The fact that gaming mice are highly customizable, you can use them the way you'd like during normal browsing.
If you don't want to invest much, here are the top five gaming mice under $50 for Minecraft, and other games:
Well, that's all for now in this roundup where we talked about the best gaming mouse for Minecraft in 2023. If you have used anyone from the list, make sure to tell us our experience in the comment sections below. Also, make sure to check our buying guide for the
best HDMI Cable for Gaming on PC, PS4, XBOX.